Not Good Enough: Spring Festival Dinner Break-Up Goes Viral
One Shanghai girl was so disappointed about what her boyfriend's parents served her for Chinese New Year, that she ended her relationship because of it.
One Shanghai girl was so disappointed about what her boyfriend's parents served her for Chinese New Year, that she ended her relationship because of it. The story has gone viral on Chinese social media, reinforcing the 'demanding leftover woman' media cliché.
As first exposed on the Weibo page of online network   KDSlife, one Shanghai girl broke up with her boyfriend after seeing what his parents put on the table for Chinese New Year. The 26-year-old woman, who says to work in HR in a foreign company, joined her boyfriend to celebrate Spring Festival in his hometown in China's southeastern province Jiangxi.
On a Chinese online community message board (liba.com) she posted:
"I want to break up – I am a pure Shanghainese, born in 1988, I look normal, and work in a foreign company's HR department. My dad is retired after working at a state-owned enterprise, my mum is a teacher and will retire in two years. Our living standard is pretty good. I've been seeing this guy for a year, and he's not from Shanghai. He's a good worker and I like his looks, but since his family's not well off, he won't be able to buy a house for the coming years. My parents really disliked me going out with someone from another place, especially because he's quite poor – that's what my mum said. After all, parents only want the best for their own daughter. I'm also a bit shaken over this, especially since I joined my boyfriend for Chinese New Year this year after he had asked me over and over to come with him. If I wouldn't have gone, I wouldn't have known, but now that I went I was really shocked. This is what was first put on the table for us to eat when we arrived today…"
This is a screenshot of her post and the picture of the dinner she posted:

According to an update by the woman that was also published on the KDS Weibo account, she indeed broke up with her boyfriend after dinner and immediately planned to go back to Shanghai. As she could not get a ticket straight away, she had to wait until the next morning before she could take the train.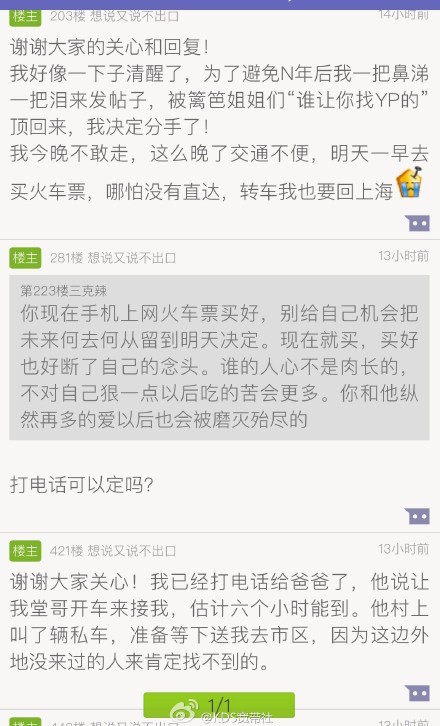 The post has caused quite some consternation on various Chinese social media sites, where thousands of netizens collectively share their opinion on the matter. Some threads on the issue, like the one on the KDS Weibo page, have attracted up to 97000 comments.
One netizen has changed the colors in the picture, making the food look better than in the picture posted by the girl:
"There is fish and there is meat, your mother-in-law must have really done her best for this," one netizen comments. "What a bitch," another netizen says: "You don't need your parents to fall in love with a guy. And that you immediately break up over his family's living conditions is deplorable."
In the same row of comments, one Weibo user says: "This looks like a good way to receive your guests for the countryside. Show those people some respect." Another netizen wonders: "How can you work in HR when your EQ is so low?"
Amongst the many comments on this viral story, most netizens seem to agree that it is better when the families of a couple are well-matched (门当户对), but that you should always show respect to your partner and their parents. Virtually all netizens say that the girl has low moral standards for leaving her boyfriend after their first family dinner, and feel bad for him and his parents, who worked hard to put a Chinese New Year meal on the table.
The 'leftover women' of China have been a hot topic in the media for years. Young women, mostly from urban areas with a good job and high education and still unmarried at 26 are often labeled 'leftover women'. They are often portrayed as demanding and materialistic in Chinese media.
"I don't know if you noticed, but there are all wooden chopsticks on the table," one Weibo user comments: "The only steel ones are those in her bowl, because they wanted her to have the best ones. Argh, I really cannot stand this!"
"Actually, I can understand this girl," another person says: "But it is too impolite to leave before the New Year celebrations are over. They treat you as an honored guest, and you don't even show them a bit of respect."
– By Manya Koetse
Follow @WhatsOnWeibo
©2016 Whatsonweibo. All rights reserved. Do not reproduce our content without permission – you can contact us at info@whatsonweibo.com.
KFC China's Psyduck Toy is a Viral Hit
As Psyduck goes viral, KFC Children's Day toys are deemed "too childish for children but just perfect for us adults."
American fast-food chain KFC recently introduced three new Pokémon toys to go with its kids' meals in various regions across China, with one of the toys, in particular, becoming a viral hit: Psyduck (可达鸭).
The new Pokémon toys were introduced on May 21st to celebrate Children's Day (June 1). As reported by Shanghai Daily, the toys are randomly distributed in Children's Day meals and will be released in different regions at different times.
Psyduck is a yellow duck-like Pokémon that is known to be confused because it's bothered by headaches. One of the reasons why the Psyduck toy might be more popular than its fellow (Pikachu) toys, is because it dances, with its arms going up and down, and because of the catchy tune that starts once it starts moving. Psyduck is also a bit more dopey and 'uncool' than Pikachu, which makes him all the cooler (remember the Peppa Pig craze?)
Since its release, many people have been going crazy over the KFC toy. Psyduck fans have been hunting for the KFC treasure, and some have even turned it into a side business: they offer their services in getting as many KFC meals as necessary before grabbing the Psyduck toy – you'll have to pay for their meal – and they'll send the toy to their 'customers' later on.
The #Psyduck hashtag saw the first spike on Weibo on May 21st, the day of its release, when it received nearly 135 million views.
Although the toys were released for Children's Day, most of these Psyduck fans are not kids at all. In one interview moment that went viral, an older man was asked about the Psyduck while he was standing in line at KFC. "I'm only here because my son wants it," the man says. When he is asked how old his boy is, he answers: "He's over thirty years old."
A popular comment about the craze over the kids' meal toys said: "This toy is perhaps too childish for children, but it's just perfect for us adults." The comment received nearly 20,000 likes.
If you buy a set meal including the toy, you will spend in between 59-109 yuan ($9-$16), but the reselling price of Psyduck has reportedly been as high as US$200 for just the Pokémon figure alone. KFC China has stated that it does not support this kind of reselling.
Especially among students, it has become popular to stick messages to the arms of the dancing Psyduck with motivational or humorous messages. Some students say the Psyduck keeps them company while they are studying.
Since short funny videos featuring Psyduck are going viral on Weibo and Douyin, a lot of Psyduck's appeal relates to its social media success and joining in on the hype. People post videos of themselves unboxing their Psyduck, introducing it to their cat, imitating it, or they use the Psyduck in various creative ways.
We need to talk about Psyduck. pic.twitter.com/MZSWqrNoTJ

— Manya Koetse (@manyapan) May 28, 2022
This is not the first time for KFC toys to become a national craze. Earlier this year, KFC came out with limited edition blind boxes in a collaboration with Chinese toymaker Pop Mart. To get one of the dolls, customers needed to buy a 99 yuan (US$15.5) family set meal.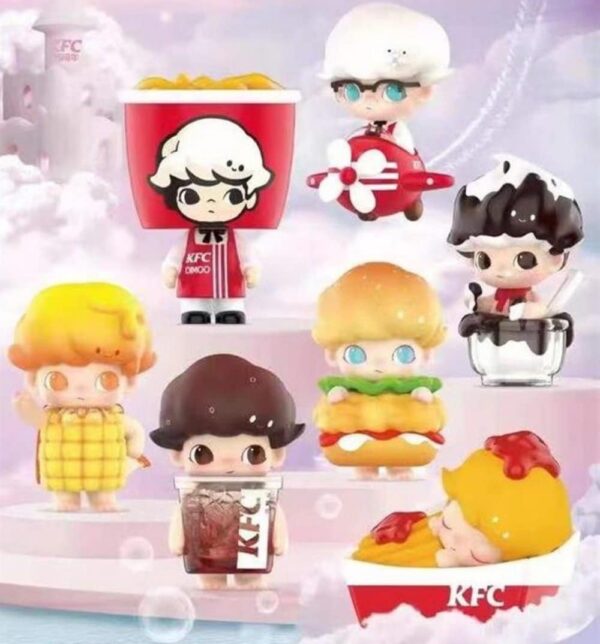 But the blind box sales also sparked criticism from China's Consumer Association for promoting over-purchasing of its food and causing food waste. In order to get all of the six collectible dolls, including the rarest ones, customers would start buying many meals just for the dolls. As reported by SCMP at the time, one customer went as far as to spend US$1,650 on a total of 106 meals to collect all six dolls.
KFC is the most popular fast-food chain in China. People outside of China are sometimes surprised to find that KFC is so hugely popular in the mainland.
As explained in the book written about KFC China's popularity ("Secret Recipe for Success"), its success story goes back to 1987, when the restaurant opened its first doors near Tiananmen Square in Beijing. Some reasons that contributed to KFC's success in China are the popularity of chicken in China, the chain's management system, the restaurant's adaptation to local taste, and its successful marketing campaigns.
Now, Psyduck can be added as one of the ingredients in KFC China's perhaps not-so-secret recipe for success.
By Manya Koetse
With contributions by Miranda Barnes
Featured image via @Baaaaaaaaal, Weibo.com
Get the story behind the hashtag. Subscribe to What's on Weibo here to receive our weekly newsletter and get access to our latest articles:
Spotted a mistake or want to add something? Please let us know in comments below or email us. First-time commenters, please be patient – we will have to manually approve your comment before it appears.
©2022 Whatsonweibo. All rights reserved. Do not reproduce our content without permission – you can contact us at info@whatsonweibo.com.
Would You Like Coffee with Your Sneakers? Chinese Sports Brand Li-Ning Registers Its 'Ning Coffee' Brand
Li-Ning enters the coffee market: "Will they sell sneaker-flavored coffee?"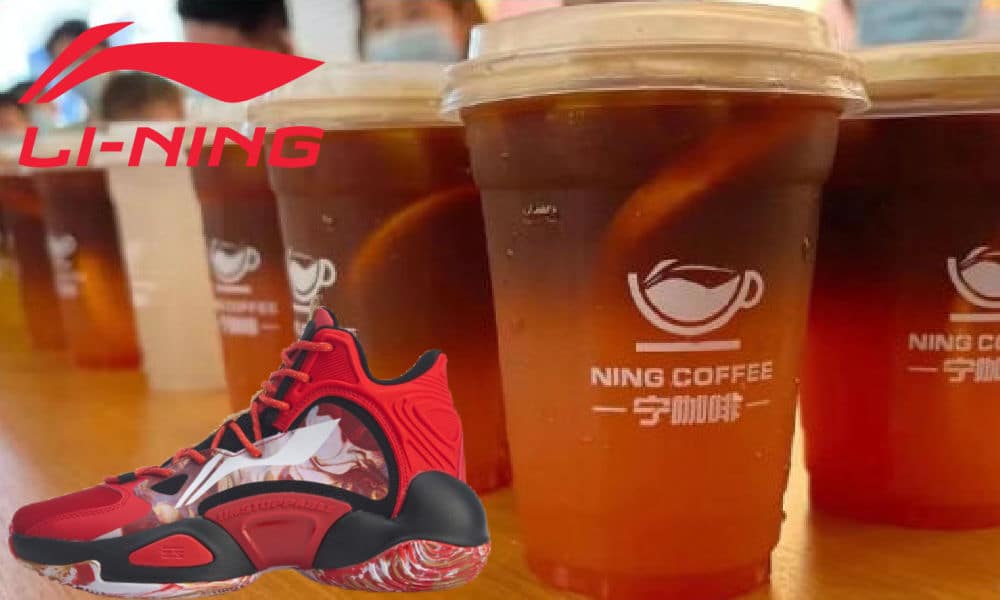 An unexpected competitor is joining China's coffee market. With over 7000 stores in the country, Li-Ning has the potential to become the biggest athletic coffee chain yet.
Another player is joining mainland China's growing coffee market. It's not an American coffee giant, nor a coffee house chain from Hong Kong – it is China's leading sportswear brand Li-Ning Sports (李宁体育).
Li-Ning registered its coffee brand under the 'NING COFFEE' trademark. As reported in an article written by 'Investment Group' (@投资界) and published by Toutiao News (@头条新闻), Li-Ning has confirmed on May 6 that it will provide in-store coffee services to enhance customers' shopping experiences in the near future.
The move means that Li-Ning could potentially become a big player in China's coffee market, competing with major brands such as Starbucks, Luckin Coffee, Costa and Pacific. If the in-store coffee cafes would roll out in most of its shops, there could be over 7000 Ning Coffee cafes in China in the future. By the end of 2021, Li-Ning Sports had a total of 7,137 stores in China.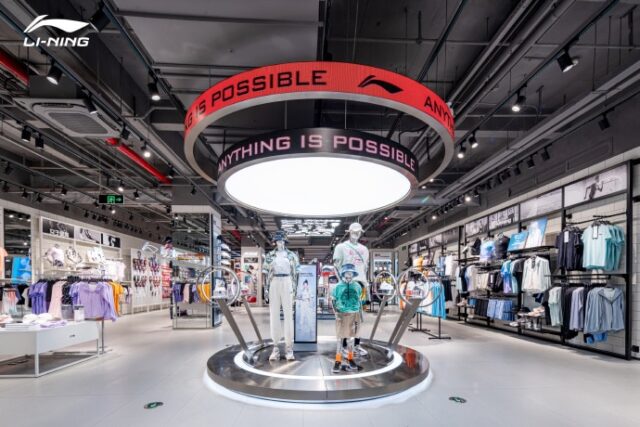 Starbucks has 5,400 stores in China. Leading domestic coffee chain Luckin Coffee expanded to over 6000 stores last year. Costa Coffee, although closing some of its China stores in 2021, announced that it aims to have a total of 1,200 stores open in China later this year. Looking at Li-Ning's presence across China, its in-store coffee cafes could be serious competition for the leading coffee chains in the country.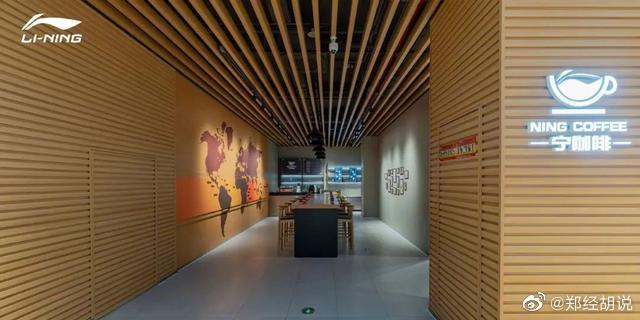 Over the past few years, various Chinese sportswear brands, including Anta Sports and Erke, have seen a rise in popularity, but Li-Ning is still China's most famous brand name for athletic apparel and shoes. The company was founded in the early 1990s by Chinese Olympic gymnast and business entrepreneur Li Ning (1963) and was generally seen as a Nike copycat – the original logo was even similar to the Nike swoosh. Although Li-Ning looked like Nike, the brand is more appealing to many Chinese consumers due to the fact that it is cheaper and made in China.
Li-Ning markets itself as being "deeply and uniquely Chinese" (Li Ning official website 2022), which has made it more popular in an era of "proudly made in China" (read more about that here). Moreover, it also promises to offer high-quality sportwear at a price that is cheaper than the American Nike or German Adidas.
Li-Ning's success is also owed to its marketing strategies. Besides being the official marketing partner of many major sports events, including the NBA in China, the brand has also contracted with many household athletes and famous global ambassadors.
Over a decade ago, marketing observers already noted that despite the remarkable success of Li-Ning in China, the brand still had a long way to go in order to strengthen its image as a long-term brand, recommending Li-Ning to "create excitement around the brand" by building more associations related to lifestyle and coolness to better resonate with younger Chinese customers (Bell 2008, 81; Roll 2006, 170).
With its latest move into the coffee market, it is clear that Li-Ning is moving its brand positioning more toward the direction of lifestyle, trendiness, and luxury. Although purchasing a coffee at Starbucks or Luckin is part of the everyday routine for many urban millennials, coffee is still viewed as a trendy luxury product for many, relating to both cultural factors as well as economic reasons. As noted by Cat Hanson in 2015, the price of a single cup of coffee was equal to a month's worth of home broadband internet (read more).
Previously, other fashion brands have also opened up coffee stores in China. As reported by Jing Daily, international luxury brands Prada, Louis Vuitton, and FENDI also opened up coffee cafes in mainland China.
Another unexpected coffee cafe is that of China Post, which opened its first in-store 'Post Coffee' in Xiamen earlier this year. On social media, many netizens commented that the brand image of the national post service clashed with that of a fairly expensive coffee house (coffee prices starting at 22 yuan / $3,3).
"The postal services are located in cities and in the countryside and are often used by migrant workers, and generally this demographic isn't buying coffee," one person commented, with another netizen writing: "This does not suit the taste of ordinary people, it would've been better if they sold milk tea."
On Weibo, Li-Ning's journey into the competitive coffee market was discussed using the hashtags "Li-Ning Enters the Coffee Race" (#李宁入局咖啡赛道#) and "Li-Ning Starts Selling Coffee" (##李宁开始卖咖啡##).
Like with China Post, many commenters say the combination of sportswear and coffee is not something they immediately find logical. "Will they also sell sneaker-flavored coffee?" one person wondered, with others thinking selling coffee – seen as a product from western countries – does not exactly match with Li-Ning as a 'proudly made-in-China' brand.
"How would you feel about trying on some clothes at Li-Ning while sipping on Li-Ning coffee? I understand Li-Ning is jumping on what's popular, and this time it's coffee," one Weibo user writes, with others also writing: "I think it has potential."
"I'm willing to try it out," various commenters write. For others, they want to see the menu first: "It all depends on the price."
For more about the coffee and tea market in China, check our other articles here.
By Manya Koetse
Get the story behind the hashtag. Subscribe to What's on Weibo here to receive our weekly newsletter and get access to our latest articles:
References
Bell, Sandra. 2008. International Brand Management of Chinese Companies. Heidelberg: Physia-Verlag.
Roll, Martin. 2006. Asian Brand Strategy: How Asia Builds Strong Brands. New York: Palgrave Macmillan.
Spotted a mistake or want to add something? Please let us know in comments below or email us. First-time commenters, please be patient – we will have to manually approve your comment before it appears.
©2022 Whatsonweibo. All rights reserved. Do not reproduce our content without permission – you can contact us at info@whatsonweibo.com.