"Beijing Has 20 Million People Pretending to Live Here" (Full Translation)
Translation of "Beijing Has 20 Million People Who Pretend to Live There" ("北京,有2000万人假装在生活") by Zhang Wumao.
On July 23, Chinese blogger Zhang Wumao (real name Zhang Guochen) posted a humorous yet sharp essay criticizing the status quo of life in Beijing, and the city's old locals and new immigrants. The article soon went viral and was denounced by official media. Translation provided by What's on Weibo.
"Beijing Has 20 Million People Who Pretend to Live Here" or "Beijing Has 20 Million People Pretending to Have a Life Here" by Zhang Wumao. Chinese title "北京,有2000万人假装在生活", original text in Chinese posted by author on WeChat on July 23, 2017.
1
Beijing has no human warmth
Friends from outside the city frequently criticize the people of Bejing. They'll say that Beijingers have lots of money, but that they show it off in a classless fashion and that they are not hospitable. 'I've come to visit the city, why can't we catch up!?', 'We've known each other for years, you can't even take me to the airport!?' In fact, Beijingers are not as hospitable as non-Beijingers. Coming to pick you up and giving you a ride, or showing you around the city, are all seemingly simple things that are too hard for Beijingers to do.
Beijing people are busy. They are busy 'til 11 o'clock at night, when they are still jammed on the 3rd Ring Road. The cost of social time in Beijing is really too high – so high that it would be quicker to go for dinner in Tianjin than to go from Shijinghsan (TN: inner district of West Beijing) to Tongzhou (TN: district east of Beijing). Beijing is really too big; so big that it is simply not like a city at all.
So how big is Beijing really? It is equivalent to 2.5 times Shanghai, 8.4 times Shenzhen, 15 times Hong Kong, 21 times New York, or 27 times Seoul.
"Beijing is a tumor, and no one can control how fast it is growing; Beijing is a river, and no one can draw its borders."
In 2006, when I came to Beijing, the subway only had line 1, 2, and 13. Now I don't even know how many lines the Beijing subway has without checking it on Baidu. Ten years ago I took public transportation to search for a job, and refused to go to any interviews of companies outside the 4th Ring Road. Now companies like JD.com, Tencent, and Baidu, are all outside the 5th Ring.
When friends from outside the city come to Beijing, they think that we are near. But actually, we're hardly in the same city; they might be in China's Houhai, Guomao, Tongzhou, Shijingshan,.. If you'd look at the time spent in traveling, when people from Tongzhou and Shijingshan are dating, they are basically in a long-distance relationship. When you go from the 5th Ring Road to Yizhuang you could call it an offical trip.
For 10 years, Beijing has always been controlling housing, controlling traffic, and controlling the population. But this pancake is only getting wider and bigger. It has become so big that when a school friend from Xi'an called me to tell me he's in Beijing, I asked him 'where in Beijing?', he told me 'I'm at the 13th Ring Road.'
Beijing is a tumor, and no one can control how fast it is growing; Beijing is a river, and no one can draw its borders. Beijing is a believer, and only Xiong'an can bring salvation.
Beijingers are not just cool towards people from outside, they also treat each other coolly. Every time an old school friend from outside the city visits Beijing and we have a get-together, they'll ask: 'You guys here probably often meet up, right?'. I then say that those few times they come to Beijing, are the only few times we actually meet up.
In Beijing, there's a mutual understanding when exchanging name cards; if we call each other a couple of times within a year, we'll consider it a good friendship. If people are willing to come from east of the city to the west to have a meal together, then we'll be friends for life. The only people we meet every day and have meals with are our co-workers.
2
Beijing actually belongs to outsiders
If you let Chinese people pick one city to visit in their lives, I am convinced the majority will choose Beijing. Because this is the capital, this is where you have Tian'anmen, the Forbidden City, the Great Wall, and hundreds of big and small theaters. From modern drama to Western or traditional opera, from xiangsheng to skits or Two-people Rotation – people from anywhere in the world can find their spiritual food here. But these things actually have nothing to do with the people of Beijing.
If you step into any major theater in Beijing, you'll find that six out of ten people are outsiders with an accent and that three of them have just arrived in the city, that there are no fresh artistic young persons. What's left is one person swiping their phone in the corner; the bored Beijing tour escort.
"Going into the Forbidden City, I only see one empty building after the other; it's less interesting than the lively pigsties we have in my native village."
In the 11 years since I've come to Beijing, I have been to the Great Wall 11 times, 12 times the Imperial Palace, 9 times to the Summer Palace, and 20 times to the Bird's Nest. I feel emotionless about this city's great architecture and long history. Going up the Great Wall, I can only think of Lady Meng Jiang (TN: 孟姜女, heroine of the Qin Dynasty), it is difficult to feel a sense of national pride again for this world miracle. Going into the Forbidden City, I only see one empty building after the other; it's less interesting than the lively pigsties we have in my native village.
Upon hearing any mention of Beijing, many people immediately think of the Palace Museum, Houhai, 798; they think of history, culture, and high-rise buildings. Is that a good thing or a bad thing? It's good! Does it make you proud? It does! But you can't make food out of these things. What Beijingers increasingly feel is the suffocation of the smog and the high cost of housing. They cannot move, they cannot breathe.
3
Beijing Eventually is Beijinger's Beijing
If you say that Beijing still has this somewhat smoky smell, then this is the smell that comes from the city's native Beijingers who have been here for generations. It comes from their old bird cages, it comes from their palm leaf fans that cool the air after dinner, it comes from the haughty accents of the taxi drivers…
Old Beijingers are trying to make this city smell alive; they are trying to make the city appear like a place where people live.
"If you do not have a five-room house, how can you be calm? How can you breathe? How can you relax and play chess while drinking tea, like the Beijing uncles?"
This lively odor of the old Beijing people is passed down in genes, and it rises from the bottom of their five-room apartments. When the white-collar workers from the financial district in west Beijing are immersed in the excitement over their year-end bonuses, the nouveau riche in the south will calmly say they own five-room houses. When the computer programmers in Haidian crack a code and fantasize about being the next Richard Liu, the nouveau riche in the south will still calmly say they own five-room houses. When the media elite in Chaoyang have drawn up a new list and stand before their CBD office window contemplating their life, the nouveau riche in the south, as before, will still calmly say they own five-room houses.
If you do not have a five-room house, how can you be calm? How can you breathe? How can you relax and play chess while drinking tea, like the Beijing uncles?
In Beijing, the migrants who have no real estate from previous generations are destined to be trapped in their house for life. They strive for over a decade to buy an apartment the size of a bird cage; then they spend another decade struggling to get a house that has two rooms rather than one. If that goes well – congratulations! – you can now think about an apartment in the school district.
With a house in the school district, children can attend Tsinghua or Peking University. But Tsinghua graduates will still not be able to afford a room in that district. They will then either need to stay crammed together in the old shabby family apartment, or start from scratch, struggling for an apartment.
4
In 2015, the movie Mr. Six hit the cinemas. In my friend circle, many ridiculed the movie's character 'Mr. Six' for his Beijing air. But I was deeply touched.
After being in Beijing for over a decade, I refuse to go to Wukesong to see the Shougang [basketball] team, I refuse to go to the Worker's Stadium to see the Guoan [football] team, because I don't have a real love for them and because I can't cuss with a Beijing accent. But after being in Beijing for so long, you reach a kind of conciliation with old Beijing people. You'll understand them in a more three-dimensional way, and can no longer simply label them.
"For Beijing's new immigrants, the city is a distant place where they can't stay; for Beijing's old residents, the city is an old home they can't return to."
In fact, not all of the Peking people are unfriendly towards outsiders, a lot of my friends are Beijing rich kids. And it's not like there are no young people in Beijing seeking progress – most of Beijing youth are just as diligent as we are.
You can dislike 'Mr. Six', and you can dislike the arrogant Beijing way of cussing and bragging, but you still have to respect them. Like you respect people from the northeast wearing gold necklaces or respect Shandong people for eating Chinese onions. It's their culture, these are their customs. You don't have to be like them, but the least you can do is to show respect from a distance.
I once took a taxi to Lin Cui Road. Because I was afraid the driver wouldn't know the way, I opened the navigation on my phone to help him find the way. He said he did not need the navigation, because he knew that place. There was a flour mill there 30 years ago, [he said], it was demolished 10 years ago, and they built low-income housing there. I asked him how he knew this so well. "That used to be my home," he said, the sorrow showing in his face.
I could hear nostalgia and resentment from the driver's words. For Beijing's new immigrants, the city is a distant place where they can't stay; for Beijing's old residents, the city is an old home they can't return to.
We, as outsiders, ridicule Beijing on the one hand, while on the other hand, we cherish our hometowns. But in fact, we can still go back to our hometown. It is still there. It's just that, with the defeats of each passing day, we can no longer adapt there. But for the old Beijingers, there really is no way to go back to their hometown. It has changed with unprecedented speed. We can still find our grandfather's old house. The majority of Beijingers can only find their old homes through the coordinates on a map.
Some people say that we as outsiders have built Beijing, that if it weren't for us, Beijingers wouldn't even have breakfast to eat. The large numbers of people coming from outside the city have raised the housing prices in Beijing – they've created a flourishing city. But do you believe it? The native Beijingers might not need this kind of flourishing, and they also do not want higher housing prices. They are just like us, wanting a home that does not have too many people or too much traffic.
5
"There are over 20 million people left in this city, pretending to live."
This year, they've begun to brick up the core city of Beijing. More and more small shops, small hotels and restaurants are forced to close, more and more people in the low-end market are forced to leave. This type of dressing-down and losing-weight city management frantically puts Beijing on the road to being a high-end and classy city. But it is becoming less and less of a convenient and livable city, and it is becoming further and further removed from being a city with a tolerant and open spirit.
Those who chase their dreams of success are now escaping. They're off to Australia, New Zealand, Canada, or the West Coast of the United States. Those who've lost hope of chasing their dreams are also escaping. They returned to Hebei, the Northeast, and their hometowns.
There are over 20 million people left in this city, pretending to live. In reality, there simply is no life in this city. Here, all we have is the dreams of some people, and the jobs of most people.
–End—
Translated by Manya Koetse
©2017 Whatsonweibo. All rights reserved. Do not reproduce our content without permission – you can contact us at info@whatsonweibo.com.
How Chinese Kuaishou Rebel 'Pangzai' Became a Twitter King
He's been called a 'Twitter king', but how did the unexpected online fame of this 'Hebei Pangzai' start?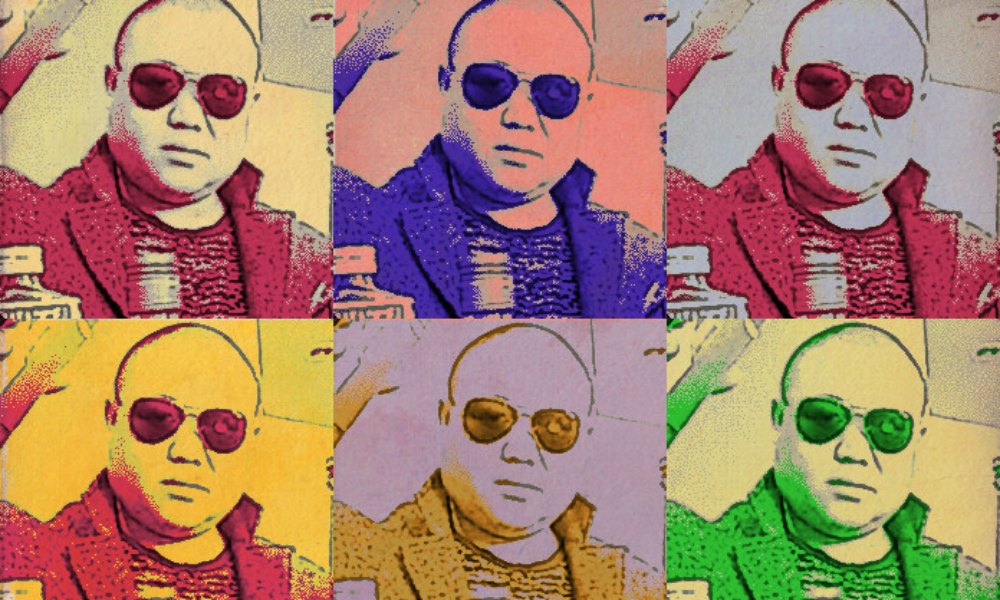 Twitter has fallen in love with a Chinese farmer after his drinking videos on Kuaishou were cross-posted abroad and went viral. He has embraced his new fans and Western social media, arguably becoming one of China's most successful cultural ambassadors of the year.
He describes himself as the "inventor of tornado beer drinking style" and as an "ordinary peasant from China." 'Hebei Pangzai' only joined Twitter in August of 2019, but he already has a Twitter following of more than 111.6K.
Although his account is temporarily restricted by Twitter at time of writing ("due to suspicious activity"), his popularity is only growing. Some Twitterers, such as the China twitterer Carl Zha (@CarlZha), are even initiating a "#FreePangzai campaign" to restore the account of the "one true King."

But where and when did the online fame of 'Hebei Pangzai' start?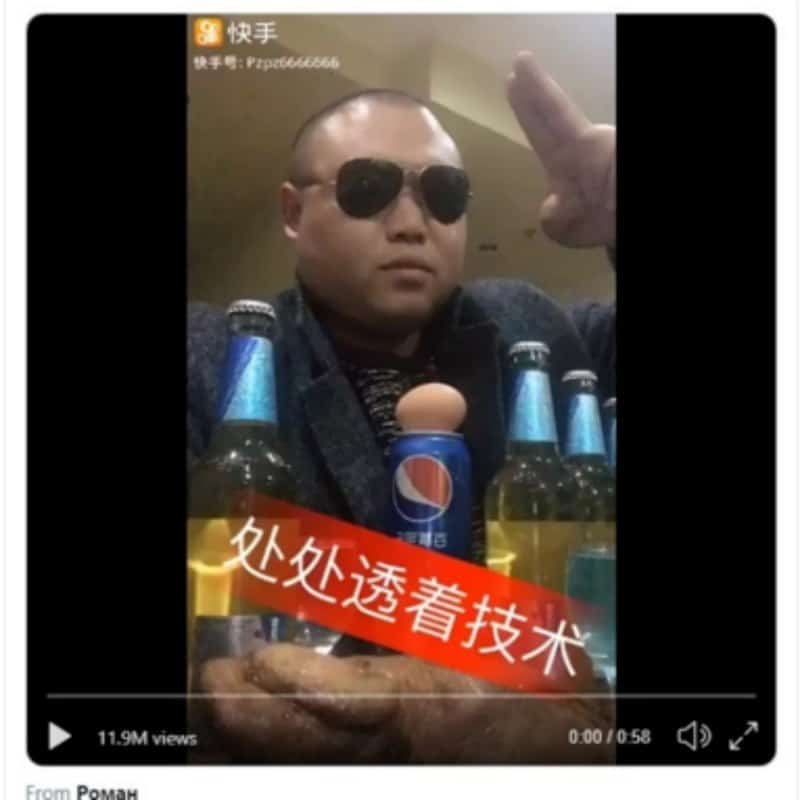 Let's begin our introduction to Pangzai with one tweet from March of this year, when Twitter user 'Hunnaban Trenchboss' posted a video from Chinese short video app Kuaishou (快手) showing a man – 'Pangzai' – wearing sunglasses and smoking a cigarette while preparing an incredible mixed drink.
The man in the video smoothly pops the cap off a bottle of beer with a chopstick, pours some in a large jar, then twirls the bottle and propels the rest of the beer in a tornado of force down his throat.
He follows that up by pouring in more beer, some blue liquor, an egg, some Pepsi, and a hefty glass of baijiu – which he dumps in only after lighting it on fire, igniting his finger, and coolly lighting his cigarette. He then chugs the entire concoction in a matter of seconds.
"How do I become as cool as this guy, The Coolest Guy?", the tweet said.
The same video was shared again in August by a few Russian accounts, was retweeted by an American account, and then went completely viral, racking up millions of views and tens of thousands of retweets.
That video has now been viewed almost 12 million times on Twitter, and has inspired tens of thousands of fans who herald him as 'king.'
The man in the video referred to as 'Pangzai' (胖仔, 'chubby dude') is Liu Shichao (刘世超), a 33-year-old farmer and small-time Chinese internet celebrity from a city called Xingtai in Hebei Province.
According to an interview with Technode, he found out about the video on Twitter when some of his new foreign fans opened Chinese social media accounts to find him and tell him about his overnight online fame.
"One message told me that I was a celebrity now in America," he told Technode: "So I chatted with the person [who sent the message] for a whole day, with the help of translation software."
Within two days of his video going viral, Pangzai had figured out how to use a VPN, opened his own Twitter account and started uploading videos.
He even posted a reply on the original viral video to alert everybody to his account.
Since then, Liu 'Pangzai' has amassed over 111,000 followers and has posted many more videos of everything from drinking, to cooking, to exploring his countryside hometown.
But it was the drinking videos specifically that earned him his following, both abroad and in China.
IT STARTED ON KUAISHOU
"Pangzai epitomizes the typical Kuaishou account."
Liu began his internet career three years ago on Kuaishou, a Chinese short video app massively popular among China's lower-tier cities and countryside.
In contrast to the polished, celeb-heavy platform Douyin, which is most popular among urban youths, Kuaishou is a platform for the masses. Its users are known for their crazy antics and general disregard for personal safety.
Pangzai epitomizes the typical Kuaishou account. Posting under the handle "Chubby Dude from Hebei" (@河北胖仔), he uploads videos of himself eating and drinking in eye-popping combinations, or sometimes smashing things – from bricks to unopened water bottles – with his bare hands.
Liu also gained notoriety, and a couple hundred thousand followers, from his mastery of the so-called 'beer tornado technique' (小旋风 xiǎo xuànfēng).
According to an interview with the BBC, he peaked at 470,000 followers on Kuaishou and was monetizing his online fame with some 10,000 RMB ($1420) per month.
Unfortunately for Liu, China's Cyberspace Administration announced a crackdown on vulgar and illegal content across multiple social media platforms in spring of 2018, with a focus on Douyin, Kuaishou, and its sister news company Jinri Toutiao. Kuaishou was pulled from app stores until it cleaned up its act.
It is unclear just how many videos and accounts have been removed as a result of the cleanup. We can get a rough idea from an announcement by Kuaishou earlier this year that in March of 2019 alone, it removed an average of over 11,000 videos and blocked almost 1,000 accounts every day.
The result for Liu was that his account was suspended for four months and the majority of his most popular videos, including the one that went viral abroad, were removed for promoting 'unhealthy drinking habits.'
When you look at his Kuaishou account today, you won't see many videos focused solely on baijiu and beer chugging.
The videos that remain on his account do include drinking (and his signature tornado move) but it is always accompanied by eating food or some other activity (such as sitting deep in a field of corn, munching on roast duck and dribbling baijiu down a corn leaf into a glass.)
Liu still has 354,000 followers on Kuaishou. His Chinese fans, like his foreign ones, marvel at his cool and collected manner as he eats and drinks all sorts of disgusting things.
Canned herring features heavily in his most popular recent videos, where he can be seen sipping the juice directly from the can.
"This has to be the most unaffected anyone has ever been by eating canned herring," says one fan. "The flavor is disgusting! 99.9% of people who try this would vomit," another online commenter replies.
AN UNEXPECTED TWITTER KING
"Liu is like many young men from the countryside of Northern China: open, friendly, humble, and genuinely excited to share his life."
This year, Liu seems to have embraced his newfound international stardom with grace and savvy.
He uses Twitter's in-app translation to help him communicate with fans and has been highly interactive on the platform.
Liu 'Pangzai' was also quick to open up a Paypal account and share it with followers, and has recently made YouTube and Instagram accounts to prevent scams pretending to be him. He has also collaborated with a Twitter fan to sell T-shirts online in America.
Many online fans have dubbed him 'king', perhaps the highest praise one can receive on the internet today.
But in contrast to the sunglasses and chill demeanor of his videos, Liu does not appear to be an internet celebrity overly obsessed with being cool.
Instead, he is like many young men from the countryside of Northern China: open, friendly, humble, and genuinely excited to share his life (and drinking habits) with the rest of the world.
After reposting all of his old drinking videos from Kuaishou, Liu started asking Twitter fans what they would like to see from him. Many responded that they wanted more about his life in rural China.
He has since followed up with videos showing him fixing a pipe with his friends, exploring his local market, cooking sweet potatoes, and, of course, a tutorial on how to master the 'tornado beer' technique.
Many have expressed concern for his health in light of his drinking habits, but he has assured everybody that everything he does is "within his ability" and that he doesn't drink like that very often.
Liu is grateful for all the support and praise he has received from abroad. "It's crazy to have all of these foreign friends all of a sudden," he recently said in an interview with Deadspin: "I really have to thank them a lot. If I have a chance I will find them and we can drink together."
Seemingly to that end, Liu has recently organized a party to be held near his hometown in China, exciting fans all over the world and spurring many to apply for passports and visas.
The date is set for December 14, 2019 in Zhuamadian City, Hebei Province; too soon for many to make it, but he promises another party in the spring. There is talk also of organizing a visit for Liu 'Pangzai' to go to America.
WINDOW INTO CHINESE SOCIAL MEDIA
"Liu's growing notoriety abroad seems to have flown completely under the radar of the Chinese internet."
Although there are many vloggers like Pangzai in China, he stands out on Twitter as some sort of window into Chinese social media, especially because this online world is usually so separate from the Western realms of social media.
The recent explosive growth of Chinese social media apps such as TikTok has not done much to facilitate this kind of cultural interaction between China and the West.
Although Tiktok is, in fact, a Chinese app (called Douyin 抖音 in China), there are actually two different versions of the same app in mainland China and abroad, meaning that the other 'Pangzais' of the Chinese internet still remain within the social media spheres of the PRC, rarely gaining fame outside of the Great Firewall.
In China, aside from his fans on Kuaishou, Liu's growing notoriety abroad seems to have flown completely under the radar of the Chinese internet. He is mentioned only one or two times across Weibo, and searches for his name and handle on WeChat, Baidu, and various Chinese tech news sites bring up nothing.
Liu is a rare example of genuine soft power coming out of China. A pure, grassroots man of the people with strong cultural appeal who sincerely enjoys sharing his life and his culture with the rest of the world. His tweets are full of affection and appreciation for his fans, as well as frequent prompts for followers to share their own lives and customs of their home countries.
To watch his introduction to Twitter and rise to fame is to see the best of the internet: cultural interaction, genuinely shared delight, and mutual admiration inspired by hilarious antics caught on camera.
His Twitter fans express their hope that Twitter Support will soon lift the temporary ban on their 'Twitter king.' To them, it's perfectly clear: this online king is nowhere near dead, long live Pangzai!
Follow the #FreePangzai hashtag on Twitter.
Update: Panghaizi is out of Twitter jail!

Want to read more about unexpected online celebrities from China? Also see:
The Story of Two Farmers Who Became Internet Celebrities;
The "Vagrant Shanghai Professor";
From Farmgirl to Fashionista: Weibo Celebrity Fairy Wang.

By Jessica Colwell
Follow @whatsonweibo
Spotted a mistake or want to add something? Please let us know in comments below or email us. First-time commenters, please be patient – we will have to manually approve your comment before it appears.
©2019 Whatsonweibo. All rights reserved. Do not reproduce our content without permission – you can contact us at info@whatsonweibo.com.
"Living a Nightmare" – Chinese Beauty Guru Yuya Mika Shares Shocking Story of Domestic Abuse
Famous makeup artist Yuya Mika shared her story in a video that has since gone viral on Weibo.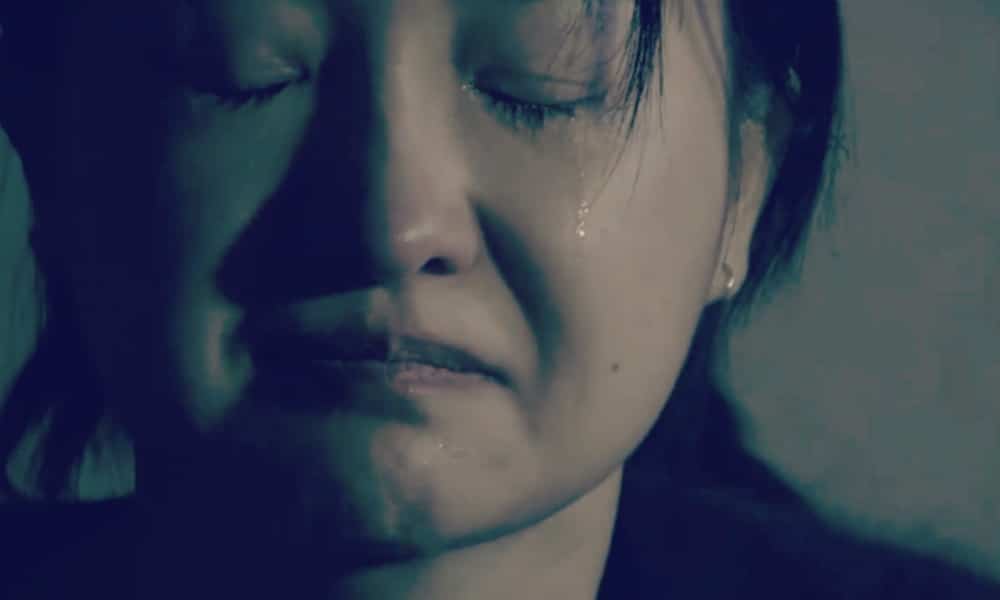 First published
Chinese famous makeup vlogger Yuya Mika has come out and shared her experience of being physically abused by her former boyfriend. Yuya's story – told in a documentary-style video that is now going viral – does not just raise online awareness about the problem of domestic violence, it also shows the raw realness behind the glamorous facade of China's KOLs' social media life.
Fashion and makeup blogger He Yuyong, better knowns as Yuya (宇芽) or Yuya Mika (@宇芽YUYAMIKA), has gone viral on China's social media platform Weibo for sharing her personal story of suffering domestic abuse at the hands of her ex-partner.
On Monday afternoon, November 25 – which is the International Day for the Elimination of Violence against Women – Yuya, a KOL (Key Opinion Leaders/online influencer) who has over 800,000 followers on her Weibo account, wrote: "I'm a victim of domestic violence. The past six months, I feel like I've been living a nightmare. I need to speak up about domestic violence here!"
With her post, Yuya shared a 12-minute documentary-style video in which she tells how she has been abused by her partner of one year, with whom she has now separated.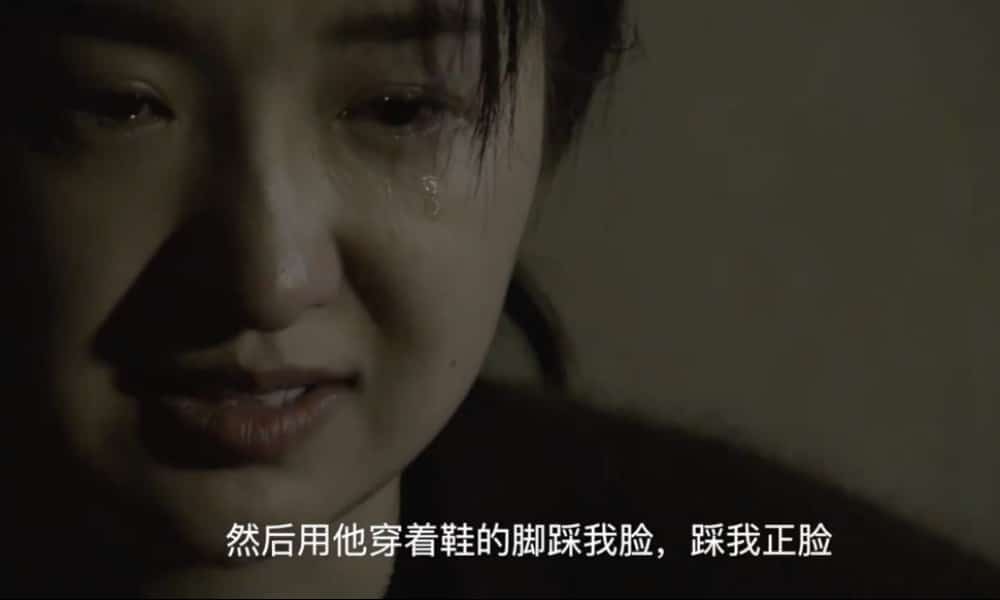 The short doc does not just tell Yuya's story, it also features the experiences of her former partner's ex-wives, who allegedly also suffered domestic violence at his hands.
Besides the shocking accounts of the women, the video contains also footage of Yuya's ex-boyfriend trying to violently drag her out of an elevator – a moment that was caught on security cameras in August of this year.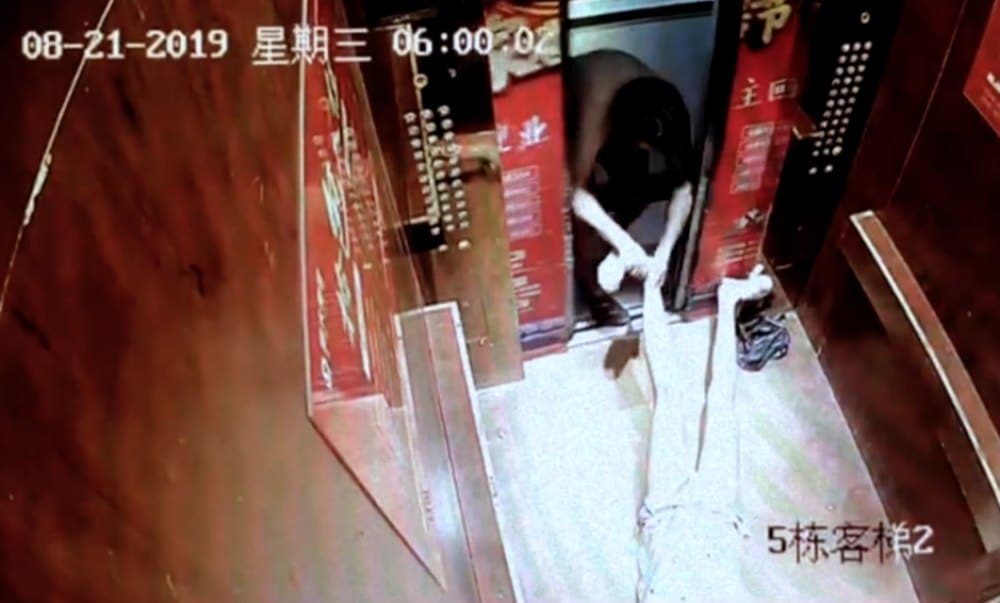 Yuya identifies her former boyfriend and abuser as the 44-year-old artist and Weibo blogger 'Toto River' (@沱沱的风魔教), who was married three times before starting a relationship with the famous beauty blogger.
The two met each other through social media, and Yuya initially fell for his talent and kindness. But, as she says, his perfect social media image soon turned out to be nothing but a fake facade, and the nightmare began.
The beauty blogger explains that the domestic violence went hand in hand with mental abuse, with Yuya being brainwashed into believing she was lucky to be with a man such as her boyfriend.
As the abuse became a regular occurrence, Yuya tearfully explains how she sometimes could not work for a week because her face was too bruised for shooting videos.
Yuya also writes on Weibo that she shares her story so that the experiences she and her ex-boyfriend's former wives suffered will not happen to other women, and to warn others from ending up in a similar situation.
Meanwhile, the Weibo account of Yuya's former boyfriend has been closed for comments.
Yuya Mika is not just popular on Weibo and video ap Tiktok. The beauty guru – famous for doing imitation makeup of celebrities and famous icons such as Mona Lisa – also has over 750k fans on her Instagram account and thousands of subscribers on her YouTube Channel, where she posts makeup tutorials.
Yuya is part of the company of Papi Jiang (aka Papi Chan), a Chinese vlogger and comedian who became an internet celebrity in 2016. On Tuesday, the Papi Jiang company also responded to Yuya's video, saying they fully support the makeup artist in coming forward with her story.
At time of writing, Yuya's story has been shared over 425,000 times, with a staggering thread of more than 280,000 comments on Weibo.
Many commenters respond in shock that the tearful woman in the video is actually Yuya, as the makeup artist is usually always smiling and shining in front of the camera. Other Weibo users express their hopes that Yuya's ex-boyfriend will be punished for what he did.
With over 160 million views, the hashtag "Yuya Suffers Domestic Abuse" (#宇芽被家暴#) is now in the top five of most-discussed topics on Weibo.
Over the past few years, the issue of domestic violence has received more attention on Chinese social media, especially since China's first national law against domestic violence came into effect on March 1, 2016. More women have come forward on Chinese social media to share their personal experiences with domestic abuse.
According to Chinese media reports of Tuesday afternoon, local authorities are currently investigating Yuya's story.
By Manya Koetse, with contributions from Miranda Barnes
Follow @whatsonweibo
It's almost Black Friday! We've already listed the best VPN deal for you here.
Spotted a mistake or want to add something? Please let us know in comments below or email us. First-time commenters, please be patient – we will have to manually approve your comment before it appears.
©2019 Whatsonweibo. All rights reserved. Do not reproduce our content without permission – you can contact us at info@whatsonweibo.com.