The Last Downer: China and the End of Down Syndrome
With screenings for Down syndrome becoming more advanced, there are less and less babies being born with Down in China every year. Unborn babies with Down syndrome are allowed to be aborted to up to nine months of pregnancy.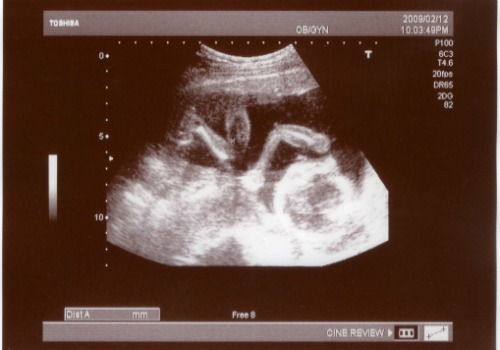 New screenings that can predict if an unborn baby has Down syndrome have sparked wide debate across the world – mostly because their results often lead to parents choosing for abortion. The ethical debate that is so alive in many countries seems practically non-existent in China, where Down syndrome is slowly disappearing from society. Unborn babies with Down syndrome are allowed to be aborted to up to the ninth month of pregnancy; 21% of Down-related abortions in China occur during or after the seventh month.
Last month was World Down Dyndrome Day (世界唐氏综合征日, March 21) and next month marks China's National Disability Day (全国助残日, May 15) – both are occasions when Chinese media pay extra attention to Down syndrome, a disorder that is slowly disappearing from Chinese society.
On World Down Syndrome Day, Chinese state media broadcaster CCTV wrote on its Weibo account: "Currently, medical science does not have effective prevention and treatment methods for Down syndrome, but it can be detected early through prenatal screening. You might have seen this kind of face: mouth slightly open, a blank expression, eyes somewhat wide apart,.. break your prejudices and understand them!" This text is accompanied by different facts about Down syndrome pictured with a cartoon baby on CCTV's account page (pictured below).
"I'm still nervously awaiting the results of the amniotic fluid test," one netizen responds to the post: "I hope my baby is healthy and normal."
On Chinese social media, many expecting mothers express their worries about screening results and the health of their unborn child. But the ethical debate that is so alive in many other countries about Down syndrome screening and abortion seems practically non-existent in China. One Weibo user comments: "In foreign countries, there are many mothers raising kids with Down, because their religion does not allow them to abort the baby."
THE LAST DOWNER
"New medical techniques and the ethical questions that come with it have caused ample discussion on Down syndrome in many nations across the world."
Down syndrome (DS) is a congenital disorder caused by a chromosome defect, that exists in all regions worldwide. Children with DS often have an intellectual disability and are also affected physically in their appearance and general health. Down syndrome has an incidence of 1 in 600–1000 live births, differing per country (UN; Wang et al 2013, 273). The disorder was named after John Langdon Down, the British physician who first classified this genetic disorder in 1862. In Chinese, it is known as 唐氏综合征 (Tángshì zònghézhēng) or as 先天愚型 (Xiāntiān yúxíng), the latter literally meaning 'naturally stupid-type'.
With new techniques, it has become easier for doctors to safely detect whether or not a fetus has Down syndrome. In many countries, women can now choose for first-trimester prenatal screenings that can indicate the likelihood they are carrying a baby with Down syndrome. These tests can be followed up with diagnostic tests, either through amniocentesis (amniotic fluid test) or a DNA blood test, that can give a conclusive answer. If the unborn baby turns out to have DS, parents often have the option to abort it.
These new medical techniques and the ethical questions that come with them have caused ample discussions on Down syndrome in many nations across the world. Denmark introduced national guidelines for prenatal screening and diagnosis as early as 2004, which has led to an all-time low of Danish infants with Down syndrome – 95%-98% of pregnant women choose to abort a fetus with DS (Vice 2015). This means that Down could become something of the past; not just in Denmark, but also in other countries that have followed its example after 2004.
According to anti-abortion media, what is happening in Denmark is a "targeted form of genocide." In the United States, the test has also become a focus of controversy, as it is intertwined with America's general debate over abortion.
In the Netherlands, a TV show revolving around 'the end of Down syndrome' was recently aired on national television. The series, that was titled 'The Last Downer', explored what society loses if Down syndrome disappears. It also talked about the ethical, social and psychological consequences of having a child with Down syndrome. 'The Last Downer' also triggered debate, as some critics deemed that it was too much in favor of the pro-life movement.
DOWN SYNDROME IN CHINA
"21% of abortions related to DS in China take place after the 28th week of pregnancy."
In China, it is estimated that 1 out of 700 infants are affected with Down syndrome. Although this percentage is relatively low compared to other countries, it is an enormous figure nevertheless due to China's huge population (Deng et al 2015, 311).
China's Ministry of Health has promoted nationwide prenatal screenings for birth defects since 2003 (312). As pointed out in recent Chinese research, there has since been a sharp increase in the percentage of prenatal diagnosis and consequential birth termination (Deng et al 2015, 315).
The detection of Down syndrome through prenatal diagnosis in China went from nearly 13% in 2003 to over 69% in 2011 – with urban women having better access to early screenings and diagnosis than women living in the more rural areas of China. Around 95% of women terminate their pregnancy after learning the baby has DS, which is close to similarly high numbers in countries like Denmark or Hungary.
What is different in China, is that abortions can take place up to the ninth month of pregnancy.* In nearly 80% of the cases where the DS diagnosis led to abortion, this termination took place before 28 weeks. In the other cases, the pregnancy was terminated later than 28 weeks; meaning that 21% of abortions related to DS take place after the 28th week of pregnancy (ibid. 2015, 315).** In, for example, the Netherlands, abortion can take place up to 24 weeks of pregnancy, which is determined as the moment after which a fetus would be able to survive outside the uterus. Denmark allows for abortions to take place until the 12th week of pregnancy.
Chinese doctors encourage screening more strongly when pregnant women are older. According to current regulations in China, pregnant women aged 35 or above will be suggested to have an amniocentesis test directly, and, as research points out, "most Chinese women opt to abort fetuses with malformations" (Deng et al 2015, 316). Overall, the prevalence of prenatal diagnosis of DS and the number of related abortions is higher in urban areas than in China's rural areas due to better medical facilities in cities. This also suggests that the majority of babies with DS are now born in the countryside, where parents do not always have access to the medical care they need.
ABORTION IS OKAY
"Bright-pink advertisements on 'painless abortions' depict smiling women, butterflies and flowers."
On Weibo, many netizens share their experiences with prenatal screening. One pregnant woman says the test has cost her 191 RMB (±30 US$), another netizen responds: "In my hometown, these screenings are free of charge!" Another Weibo user shares her anxiousness: "I've been worrying about this Down screening all week," she writes on April 21st. The following day, she replies to the comments with crying emoticons.
Although the screenings are a big issue on Chinese social media, the ethical question of the abortions is seemingly not. This might relate to the fact that abortion is not as contentious in China as it is in many other countries.
Pregnancy termination became quite common in China during the 20th century in relation to the one-child policy. By now, China has the highest abortion rate in the world. According to the National Health and Family Planning Commission, 13 million abortions are carried out in China every year. The actual number is probably much higher, as the official number does not include the abortion numbers from private clinics, nor the estimated 10 million induced abortions per year through medicine (Xinhua 2014), nor the numbers of sex-selective abortions– a practice that has officially been illegal since 2004.
The prevalence of abortions in China has led to a booming industry focused on abortion procedures. Bright-pink advertisements on 'painless abortions' depict smiling women, butterflies and flowers.
Some even promise that the abortion will be over within 'a dreamlike three minutes' (for more on this read: Glamorous & Painless – China's Booming Abortion Industry). Although China has a painful past when it comes to forced abortions, the personal choice for abortion is not as controversial as it is in many countries where the Down syndrome detection debate is more alive.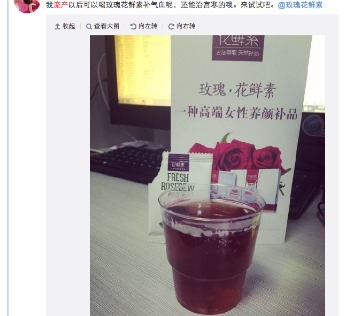 "I'm drinking fresh rosedew after my abortion," one netizen writes: "It's good for my cold womb."
THE HARDSHIPS OF DOWN CHILDREN IN CHINA
"Giving a child with Down syndrome up for adoption is very difficult, as China's DS children are generally deemed 'unadoptable'."
Besides the fact that abortion is considered relatively uncontroversial in China, the high rate of abortions for DS-diagnosed babies might also relate to the fact that disabled children face many difficulties in China due to stigmatization and practical hurdles.
Raising a handicapped child is a heavy burden for many parents in China, who receive little government support and often do not have the means to make sure their child gets the medical care and education they need. This means that abandoning the child sometimes is the only solution for parents to make sure their child is taken into an institution (Yoxall 2008, 25).
Giving a child with Down syndrome up for adoption is very difficult, as China's DS children are generally deemed 'unadoptable'. Until recently, it was legally not possible to adopt a child with Down within China. Since this has now changed, international organizations like the Bamboo Project help parents who want to adopt a child with Down syndrome from China.
SCREENINGS FOR DOWN: ANXIETY & CONFUSION
"If your baby has Down syndrome, you can't keep it – you do understand this, don't you?"
In China's urban areas, first-trimester screenings for DS (唐氏筛查) through a blood test have become practically mandatory. Some clinics have 100% screening guidelines for all of their patients, but do ask parents to sign for consent first; other hospitals simply proceed to include the test with general pregnancy check-ups without any permission.
Screening procedures differ per hospital and can be confusing for expecting mothers: "Today my doctor told me that because I am already 35, I should do an amniocentesis test," one netizen writes on Weibo: "but the blood test in my first trimester indicated I had low risk of having a baby with Down. I'm very confused if I should do it or not."
China's screening procedures and prevalent attitudes on how to deal with a baby that possibly has DS can be shocking to some. A 31-year-old Dutch mum named Anna (alias), who lives in Shanghai, recently shared her experiences on Facebook. Anna, pregnant with her second baby, writes:
"I was unable to come on Facebook for some time due to problems with my VPN. During this period, I've come across something that I loathe even more than China's internet censorship. "They've tried calling you but you didn't pick up," the Chinese nurse tells me while looking up from a form, as she points me to an examination room. I walk in, and ask the doctor what's going on – I vaguely remember a 'standard' blood test (..) – "'You have an increased risk for a child with a mental disability,' the doctor straightforwardly tells me. 'Excuse me?' – I ask her to repeat her sentence. 'The child might be retarded,' she tells me."
Anna writes: "In the Netherlands, the availability of prenatal tests for Down syndrome has caused quite some controversy earlier this year. It is not allowed for doctors to proactively encourage women to do this test unless there's an increased risk for them to have a child with an intellectual disability – because they are above the age of 40, for example. But this is not the case in China, where every pregnant woman, no matter her age, is tested for heightened risk through blood screening. I ask the doctor what the test results are, since I'm only 31. 'Well, that's not like being 21 anymore, now it is?' she snarls at me."
Anna explains that the results of her blood test showed there was a 1-in-200 chance her baby had Down syndrome. After informing Anna about this, the doctor says: "You can choose if you now want an amniocentesis or a DNA test. The first is more expensive and needs to be done in a private clinic, here's an information leaflet, just think about it."
She chooses to do the DNA test, which is safer for mothers and their unborn babies than the amniocentesis. She says: "I was initially just shocked to hear there was an increased risk for me to have a child with a disorder, but it also bothered me that the initial screening was done without my consent. I ask the doctor what happens if my baby turns out to have Down syndrome. 'Then you can't keep it,' she gives me a piercing look: 'You do understand this, don't you?'"
Anna writes: "She advised me to timely book a possible abortion, but that the procedure would be possible until 32 (!) weeks." Anna receives the DNA test results a week later through text message, and her baby shows no signs of abnormalities. Despite her relief, she feels uncomfortable about the intrusive way in which her prenatal screening and its possible outcome was handled.
Another foreigner living in Beijing told What's on Weibo they also were tested for Down syndrome risks in the first trimester of pregnancy at Beijing United hospital without being asked for permission first. Although they were surprised to get the results, they did not react strongly to it as the test turned out to be very low risk.
Although the ethical debate on this issue is generally lacking from mainstream media, one story did make headlines last year when a woman from Hubei was determined to end her pregnancy at 16 weeks because of the Down syndrome screening. The initial blood screenings showed an increased risk of DS, and the woman arranged an abortion – in spite of the doctors convincing her that she should wait for the actual diagnoses screening first. This story also shows how intertwined prenatal screenings and abortion have become.
DS IN CHINA: TABOOS AND SOCIAL STIGMA
"I think my sister's baby has Down syndrome, but I am too afraid to ask her."
Chinese netizens share their experience with Down syndrome on various online message boards. One netizen tells how it is growing up with a brother with Down syndrome. "My brother was born prematurely and was in weak health. The doctor told my parents to just give up on him. But my father refused to give up, because it was a boy, and he thinks boys are worth more than girls. So my brother lived." The netizen tells how his parents were told by doctors that their child was simply "hopeless", and that his brother was always teased in school.
On message board Douban, multiple netizens share how doctors encourage couples to have an abortion if their unborn baby is diagnosed with DS.  The discussion of Down on Chinese social media shows that DS is heavily stigmatized and that it is sometimes also considered a taboo.  Some netizens tell about former classmates with Down who were constantly bullied, and one netizen writes: "I think my sister's baby has Down syndrome, but I am too afraid to ask her."
Now that rapidly advancing medical techniques have decreased the prevalence of DS in China, chances are that the less common the disorder is, the more stigmatized it will become. It is also probable that over the next one or two decades, if rural areas get better access to medical care, Down syndrome will altogether disappear from China.

For China's upcoming 'day for the handicapped', multiple organizations try to raise more public awareness for Down syndrome. This year, the day will specifically focus on handicapped orphans. For this occasion Chinese media recently wrote about an orphanage in Tianjin, where one-third of all children are Down syndrome babies who were left behind by their parents.
Although the article describes children with DS as little "happy angels", one Chinese birth clinic seems to think otherwise. In their ad (see image), their message is loud and clear: "Reject children with Down syndrome! Give birth to a healthy baby!" Angels or not, modern-day China seems to have no place for Down syndrome children.
– By Manya Koetse
Follow @WhatsOnWeibo
[rp4wp]
References
Wang, S.-S., Wang, C., Qiao, F.-Y., Lv, J.-J. & Feng, L. 2013. "Polymorphisms in genes RFC-1/CBS as maternal risk factors for Down syndrome in China." Arch Gyneocol Obstet 288: 273-277.
Deng, C., Yi, L., Mu, Y., Zhu, J., Qin, Y., Fan, X., Li, Q. & Dai, L. 2015. "Recent trends in the birth prevalence of Down syndrome in China: impact of prenatal diagnosis and subsequent terminations." Prenatal Diagnosis, 35(4), 311–318.
Yoxal, James W. 2008. China's Social Policy: Meeting the Needs of Orphaned and Disabled Children. Master Thesis, Union Institute & University.
NB: other references are linked to in-text.
* As written by Deng et al (2015): "Following a systemic and standardized diagnostic process, pregnancy affected by severe anomalies such as DS is allowed to be terminated at any gestational age following informed consent" (312).
** According to 2003-2011 surveillance data, study by Deng et al uses data from the Chinese Birth Defects Monitoring Network.
©2016 Whatsonweibo. All rights reserved. Do not reproduce our content without permission – you can contact us at info@whatsonweibo.com.
Let's Talk about Sex, Grandpa: HIV on the Rise among China's Elderly Men
There's a sharp rise in HIV among Chinese elderly men, partly caused by a general lack of HIV & safe sex awareness.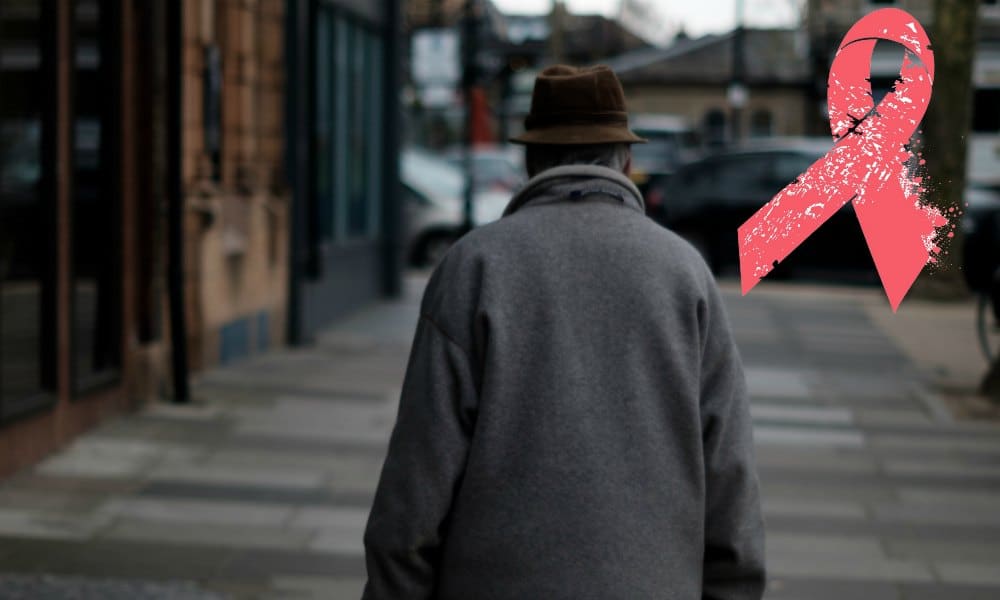 First published
HIV among China's elderly is a growing problem; it is mostly older men who get infected with HIV through extramarital sex. Their knowledge regarding safe sex is often lacking.
As it is World AIDS Day on December 1st, and while major discussions on the alleged first gene-edited babies immune to HIV are still top trending, other noteworthy HIV-related news is also gaining a lot of attention on Chinese social media these days.
At time of writing, more than 220 million people have viewed the Weibo hashtag "Number of Elderly AIDS Cases on the Rise" (#老年艾滋病病例上升#). The hashtag has emerged amidst news reports that there is a significant rise in the number of HIV cases among the elderly in China, particularly among men.
According to an article published on Weibo by Chinese news outlet The Paper, the number of known cases of HIV among Chinese men above the age of 60 has risen from 8391 cases in 2012 to 19815 cases in 2017.
On November 27, the Hangzhou Center for Disease Control and Prevention (杭州市疾控中心) released news information relating to the problems of the rising cases of HIV and AIDS among the elderly.
In the city of Hangzhou, the detection of HIV among patients who are over 50 years old has doubled over the past three years.
According to a specialist from the Hangzhou center, this rise of HIV has to do with the limited HIV awareness among elderly communities, and with the fact that they are often not accustomed to using condoms.
Extramarital heterosexual sex is the main way of transmission for elderly men, with some also getting HIV because of homosexual sex. For elderly women, marital sex is the main way of transmission.
Because they are often late in seeking medical treatment when they feel unwell, the detection of HIV is often late, which makes that there is a relatively high number of AIDS-related deaths among elderly patients.
The problem of the rising number of HIV patients among China's elderly population has received more scholarly attention of the past few years. According to a 2014 study by Tang et al, the sharp rise of HIV among elderly became more visible after 2010. In 2011, people over the age of 60 accounted for 28.4% of the total HIV cases Guangxi province (this was 18.7% in 2009).
A study in Nanning, capital of Guangxi, found that heterosexual transmission accounted for 90% of HIV cases among those over 50 years old, and that low-cost commercial sex venues were a primary site of infection (Tang et al 2014, 2).
The research by Tang et al shows that the use of aphrodisiacs (cheaper alternatives to Viagra, often illegally produced in local workshops) is significantly associated with an increased HIV risk for men over 50 who purchase commercial sex with female prostitutes (3).
One popular WeChat blog explained the reasons behind the problem of HIV among China's elderly as follows:
1. They see prostitutes because they are seeking ways to fulfill their sexual needs.
2. There is little awareness on HIV or AIDS. (According to one story quoted in the blog, an elderly man who was diagnosed with HIV even told the doctor he had washed himself with detergent every time after he had sex with a prostitute – he "did not understand" how he got infected.)
3. They do not know how to use condoms / they are not accustomed to using condoms.
On Weibo, there are many commenters who show their sympathy for the elderly women who get infected with HIV within their marriage because of their husband's extramarital sexual behaviors. "How tragic for them," a popular comment said, while others wonder: "What's the purpose of marriage then?"
The Center for Disease Control and Prevention advises people who have had extramarital sex, homosexual or heterosexual, to get themselves checked on HIV – also if there are people who suspect that their partner might have had sexual encounters outside of the marriage.
"The sex life of the elderly is a sensitive topic, but it needs to be talked about," well-known lawyer Yi Shenghua (易胜华) writes on Weibo: "If we do not attach importance to the [open] discussion of this topic, the problem of AIDS among China's eldery will only grow bigger."
By Manya Koetse and Miranda Barnes
Follow @whatsonweibo
Tang Z, Wu X, Li G, Shen Z, Zhang H, et al. 2014. "Aphrodisiac Use Associated with HIV Infection in Elderly Male Clients of Low-Cost Commercial Sex Venues in Guangxi, China: A Matched Case-Control Study." PLOS ONE 9(10): e109452. https://doi.org/10.1371/journal.pone.0109452.
Photo used in featured image by David Sinclair.
Spotted a mistake or want to add something? Please let us know in comments below or email us.
©2018 Whatsonweibo. All rights reserved. Do not reproduce our content without permission – you can contact us at info@whatsonweibo.com
The Controversial Case of the Chinese Gene-Edited Baby Twins & Reactions on Weibo
He Jiankui's claim of "gene-edited twins" has sparked international uproar.
The claim by Chinese researcher He Jiankui that he has edited the genes of two babies to make them resistant to HIV has sparked outrage worldwide. On Weibo, responses are mixed.
Over the past week, news that a Chinese researcher from Shenzen has helped make the world's first genetically edited babies has made international headlines.
Chinese doctor He Jiankui (贺建奎) and his research team have allegedly succeeded in altering the DNA of embryos, making them resistant to HIV. The twin girls were born this month.
The news was revealed on Monday, November 26, at the Human Genome Editing Summit (国际人类基因组编辑峰会) in Hong Kong, and earlier in exclusive interviews with the Associated Press. According to AP, He and his team have altered embryos for seven couples during fertility treatments, with one pregnancy resulting thus far. An eighth couple had initially agreed to participate, but later withdrew from the project.
The parents involved reportedly declined to be identified or interviewed, and details on where this was done or where the parents of the twin live have not been revealed. The twin girls are only known as 'Lulu' (露露) and 'Nana' (娜娜).
The researcher, whose work received massive criticism from the international science community, apologized on Wednesday that his research "was leaked unexpectedly," but still said he was "proud" of altering the genes of twin girls so they could not contract HIV, BBC reports.
He Jiankui is an associate professor at Shenzhen's Southern University of Science and Technology of China, but said that his research was not affiliated with the institute. The University also stated that his research violates its academic ethics, and that He is currently under investigation.
On Weibo and other Chinese social media, the topic has received great attention over the past few days. The Weibo hashtag "Gene-edited Babies" (#基因编辑婴儿#) received over 250 million views over the past two days, while the hashtag "First Case of Gene-Edited HIV Immune Babies" (#首例免疫艾滋病基因编辑婴儿#) had received 1,6 billion (!) views at time of writing.
People have responded to the controversial experiment with mixed reactions. A majority of netizens simply wonder why the researcher has not been arrested yet and what charges He may face.
But there are also quite some commenters who think the researcher has done groundbreaking work that will be important for the future. "In one hundred years time, this might be considered pioneering work. The pioneers will always be the target of an attack," some popular comments say, with others agreeing: "New things will always be questioned and criticized."
But then there are also those who care most about the babies, and some who think the controversial project damages China's image. "These poor little babies have been used as guinea pigs, they will probably be followed by scientists their entire lives to be researched. What were those parents thinking? Nobody knows what kinds of effects this kind of remolding might have! This is a violation of the laws of nature."
Others say: "This is unfortunate for the children, it is unfortunate for China, and it is unfortunate for mankind."
Chinese state media report that the National Health Commission of the People's Republic of China is currently investigating this case.
By Manya Koetse
Follow @whatsonweibo
Spotted a mistake or want to add something? Please let us know in comments below or email us.
©2018 Whatsonweibo. All rights reserved. Do not reproduce our content without permission – you can contact us at info@whatsonweibo.com