China's "University Counseling" Business: High School Graduates Pay over $7,500 to Pick the Right University
How much is the selection of the right university worth?
Many Chinese high school graduates are willing to pay a high price for the right selection of their higher education institutions. Paying over US$7,550 for so-called 'university counselors,' Chinese students pay a higher price for the process preceding their uni years than the total cost of their entire college education.
A recent news item reported by China News Agency on the growing popularity of university counseling services has generated discussions on Chinese social media.
University counseling services have become an especially hot business now that the gaokao, China's national university entrance exams, are over.
These kinds of counseling services help students to choose the best available institution based on their exam results, but they also include personality tests and the exploration of the potential future majors students could take on.
Promising to help students through big data and one-on-one consultations with experts, these university counseling agencies charge high prices. Service prices range from a few thousand Chinese Yuan to as high as ¥50,000 (±US$7,550).
According to Tsinghua University's official admission guidelines, undergraduates are generally charged a ¥5,000 (±US$642) annual tuition fee, meaning that (parents of) high school graduates are willing to pay much more for the selection process of the university than the entire 4-year tuition of the educational institute.
Unlike university applications in western countries, Chinese high school graduates generally face stricter limitations in their selection of future colleges and universities. A high mark in the gaokao does not necessarily guarantee the admission to a top-level university; competition is fierce, and, depending on the location, universities will reserve spots for students depending on their hukou (residence permit).
Chinese universities are generally not flexible in letting students switch university majors, meaning that even if students change their preferences, they are still likely to stick to their majors for their entire undergraduate life. This also adds to the weight of the decision to enroll in a certain university programme.

Real Demands

Besides the high price, there is another downside to these consulting services. According to the China News Agency, these consulting services are not always reliable, as the 'experts' and 'big-data analysis' are not always subjective but promotion-focused.
Those downsides, however, have not halted the boom in demands for these counselling services.
Statistics from the Chinese Ministry of Education show that as of 2016, there are 2596 universities and 506 different majors in China. For high school graduates and parents with little knowledge of university admissions, anyone helping them find their way in this world of higher education is of great value to them.
Chinese media outlet Jiemian notes that China's different provinces have different rules for filing university enrollment applications. In Inner Mongolia, for example, there is only one opportunity to apply for a higher education institution, for which students can select a maximum of six majors. If these students do not have an effective application strategy, they might end up going to a second-level institution.
Those with limited knowledge of Chinese higher education are also more prone to fall for one of the many scams; non-MOE-approved 'universities' take advantage of the sometimes confusing names of Chinese universities by luring students into enrolling at their fake university that has a name very similar to a top-notch one.
Although high school teachers sometimes assist their pupils in the search for the right college, they are not capable of helping all students – most students end up doing the university application themselves.

A Waste of Money?

On Weibo, this topic has sparked some discussions among users, especially those who have negative experiences with these expensive services.
"I spent a lot of money on these services," one Weibo commenter says: "Now I am in a school in a rural suburb that takes 90 minutes to get to. If I were to see that consultant again, I would beat the crap out of him."
Other users deem the services unnecessary: "I don't think it is necessary to spend that money. Asking friends and elders will be enough." Another user also does not believe in wasting money on a service that he sees no value in: "I am glad I saved that ¥50,000."
There are also people, however, who do think the booming university counseling business is helpful: " I think there are many problems people get to deal with at university. If you're clueless, it is good to get other people's advice."
"There are many universities in China. It might be easy for those who can make it to the '985/211' [the top level schools in the PRC], but not for the others," another commenter suggests.
Both sides have a clear point: some counseling services may not be reliable and will not offer their clients the best university selection. But there are also those who actually benefit from getting their advice. In the end, it is the university counseling companies that get the short end of the stick.
By Chauncey Jung
Follow @whatsonweibo
Spotted a mistake or want to add something? Please let us know in comments below or email us.
©2018 Whatsonweibo. All rights reserved. Do not reproduce our content without permission – you can contact us at info@whatsonweibo.com.
Xi'an Outbreak Largely Under Control, But Weibo is Grieving the Death of an Unborn Baby
On the 15th day of lockdown, Xi'an has largely brought the Covid19 outbreak under control, but at what cost?
"Are we really fighting this epidemic to save lives?", some wonder after Xi'an enters its 16th day of a very strict and sometimes messy lockdown. The story of a pregnant woman having a miscarriage in front of the hospital gate has brought the public's anger to a boiling point.
On January 4th at around 4.30 pm, a Weibo user nicknamed 'Don't Make It Rain Ok' posted a heartbreaking story on social media about her pregnant aunt, who lost her baby on January 1st when she did not receive medical care in time and was left waiting outside of the hospital. It was one among multiple stories showcasing the struggles faced by thousands of citizens during the Xi'an lockdown, the biggest one in China since Wuhan was shut down in 2020.
While the story about the pregnant woman was top trending on Weibo on Wednesday and Thursday, the Xi'an city government declared that the Covid19 situation in the city of 13 million inhabitants was reaching the phase of "zero in society" ("社会面清零"), meaning that the outbreak was largely contained in the city's main communities after two weeks of lockdown, during which over 42,000 people were quarantined and brought to other locations.
But rather than cheers of joy, Weibo was dominated by sad stories of people whose lives have been seriously impacted by the restrictions and hurdles they face in times of a lockdown that was mismanaged by local authorities, according to many.
The woman losing her unborn baby because of severely delayed emergency services struck a chord with a lot of netizens. This is a translation of the original post, which was removed from social media without given reason on January 6:
"My aunt said on January 1st 2022 at around 7:00 pm that her stomach hurt, so she called 120 [emergency telephone number]. But 120 was constantly busy and there was no way to get through. Only when she called 110 [police] she was taken to Xi'an Gaoxin Hospital (高新医院). After all this, it was already past 8 pm before she arrived, but she eventually was at the entrance and still wasn't allowed to get in, the delay lasting until after 10 pm – she was told her nucleic acid [test] had exceeded the four-hour time frame. My aunt sat down at the entrance for a while, and because the delay was lasting so long, she was starting to bleed. I saw the video sent by my aunt's husband, seeing my aunt struggling to support her body with both hands sitting on the chair, blood flowing down the chair and down her pants, the floor was full of blood! Also because of the excessive bleeding, the hospital staff saw it really wasn't going well and only then was she admitted and taken into the surgery room. As a result of the untimely medical treatment, my aunt had a miscarriage after carrying the baby for eight months. At eight months, the baby died in the womb without a pulse because of wasted time. Originally I was thinking of telling this story on another platform, but I actually just saw in my Moments [WeChat timeline] that a friend posted a screenshot of another story told by someone and I discovered we are not the only ones to go through something like this at this hospital. I just wept. My aunt also has an 11-year old son who is alone by himself, looking after himself, he still doesn't know what happened to my aunt – he just knows her belly hurt."
The incident sparked outrage on social media, where one hashtag dedicated to the topic received 780 million views on Thursday alone (#西安孕妇流产事件相关责任人被处理#) after it was publicly announced that the hospital's general manager Fu Yuhui (范郁会) would be suspended and that the staff responsible for the incident at the outpatient department were fired.
The hospital was ordered to publicly apologize for the incident, and the local Health Commission director also made an apology.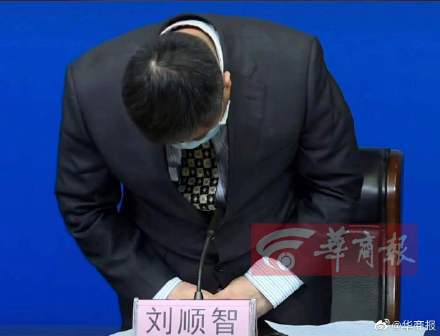 But the apologies did not seem to reduce the anger many expressed online.
"Are we fighting the epidemic to save lives?", one popular blogger wondered in an article dedicated to the incident ("西安孕妇医院门口流产:抗疫,是为了救命啊") published on January 6th. The author argues that the ultimate purpose of China's epidemic prevention and control is to save lives and that a hospital and its staff should do everything in their power to save people's lives rather than letting them suffer outside of their door with the excuse of 'epidemic prevention and control.' In the end, a person's life is more important than their Health Code and the last time they did a Covid test.
The story of the miscarriage was not the only one going viral these days relating to people not being able to get the medical help they need. One story to go viral on January 3rd was that of one Xi'an resident (@太阳花花花00000) reaching out for help via social media platform Xiaohongshu because her father suffered from chest pains and they could not get through to emergency telephone lines fast enough. The original poster later updated their post to share that he had passed away.
Such a sad post on social media by this Xi'an resident whose father suffered a heart attack – the covid situation and strict lockdown in the city made it difficult to get help fast enough. They finally did get help, with much delay, but the father unfortunately didn't make it. 💔 pic.twitter.com/vL3rTWqqS9

— Manya Koetse (@manyapan) January 3, 2022
The man's daughter later clarified in the media that her father was refused access to medical services at multiple hospitals before he also encountered issues at Gaoxin Hospital where he did receive treatment at 10pm – an astonishing eight hours after reaching out to emergency services. He reportedly passed away due to the severe delay in this treatment (#西安网友称父亲被多家医院拒诊后离世#).
Then there was another pregnant woman (@A有雨有晴天) who allegedly suffered a miscarriage after being refused to be taken to the hospital (#西安又一孕妇流产 警察护送被拒诊#). She came out with her story on January 5th, but it happened on December 29th. The woman claims that she sought help but that various hospitals refused to take her in during the extreme lockdown circumstances.
On January 5th and 6th, the death of a 39-year-old man also sparked online anger. According to online reports, the man could not get through to emergency services on December 31st while suffering from severe chest pains. He was refused to be taken in by two hospitals because he supposedly did not have a current negative Covid19 test result. He died shortly after being taken in by a third hospital. A hashtag dedicated to the incident received over 150 million views on January 6 (#西安一男子连续被3家医院拒诊最终猝死#).
"Help the helpless!", some on Weibo wrote: "What would you do if these were your loved ones?!"
"How many people have passed away due to this kind of 'prevention and control'?", other commenters wondered: "What is wrong with the Xi'an authorities?"
Besides the staff fired at the Gaoxin Hospital, the Municipal Discipline Inspection Commission reportedly also gave official warnings to the local deputy secretary and Xi'an Emergency Center director Li Qiang (李强) and local Health Commission director Liu Shunzhi (刘顺智) for not properly fulfilling their duties regarding emergency work during the lockdown.
By Manya Koetse
With contributions by Miranda Barnes.
Spotted a mistake or want to add something? Please let us know in comments below or email us. First-time commenters, please be patient – we will have to manually approve your comment before it appears.
©2021 Whatsonweibo. All rights reserved. Do not reproduce our content without permission – you can contact us at info@whatsonweibo.com.
Will Weibo Become 30% State-Media Owned?
Alibaba is allegedly ready to give up its Weibo shares to SMG.
Bloomberg recently reported that Chinese e-commerce giant Alibaba is preparing to sell its 30% stake in social media platform Weibo. According to people familiar with the matter, Alibaba is negotiating with the state-owned Shanghai Media Group (SMG).
News about Alibaba planning to sell all of its Weibo shares has triggered some online discussions on the Chinese social media platform. Bloomberg was the first to report that the Chinese e-commerce and IT enterprise is talking to the state-owned Shanghai Media Group (SMG) to sell all of its 30% stake in Weibo.
According to Bloomberg, the move relates to regulators wanting to curb the influence of Chinese tech giants in the media sphere. The Bloomberg article claims that SMG, as one of China's largest state-owned media and cultural conglomerates, stands a higher chance of gaining the approval of Chinese authorities than a private acquirer.
SMG is a large state-owned enterprise with over a dozen TV and radio stations, many newspapers and magazines, various drama & film production and distribution businesses, and more. The company has a major media influence, not only in Shanghai but throughout the country.
According to Weibo's 2020 annual reports, New Wave held a 45% stake in Weibo, followed by Alibaba with its 30%. New Wave is the holding company by Weibo chairman Charles Chao.
"Weibo will change into another channel for SMG," some Weibo users predict, with others also sharing their fear that Weibo would become more and more like a platform for official media ("微博现在越来越官方化").
"This would be a big milestone in the crumbling of Alibaba's media empire," another commenter wrote. Some wonder if the developments have more to do with Weibo as a platform, or with Alibaba and its media influence.
In March of 2021, the Wall Street Journal already reported that the Chinese government asked the Alibaba Group to dispose of its media assets due to concerns over the company's influence in the sensitive media sphere.
"When Alibaba exits and state-owned capital enters, Weibo is expected to magnificently transform into a 'state-owned enterprise'," another Weibo user wrote.
Although some commenters worry that Weibo will change for the worse and that there will be more censorship, others see a sunnier future for the social media platform: "It would be good for Weibo to be 'state-owned' so that it won't be controlled by capital to influence public opinion anymore."
Chinese tech site 36kr also reported about the issue on January 1st, but neither Weibo nor Alibaba or SGM have officially responded yet.
By Manya Koetse
With contributions by Miranda Barnes.
Spotted a mistake or want to add something? Please let us know in comments below or email us. First-time commenters, please be patient – we will have to manually approve your comment before it appears.
©2021 Whatsonweibo. All rights reserved. Do not reproduce our content without permission – you can contact us at info@whatsonweibo.com.