China's 'Wedding of the Year' Is the Talk of the Day on Weibo
This rich second generation "fu'erdai" couple just celebrated China's wedding of the year in Wenzhou.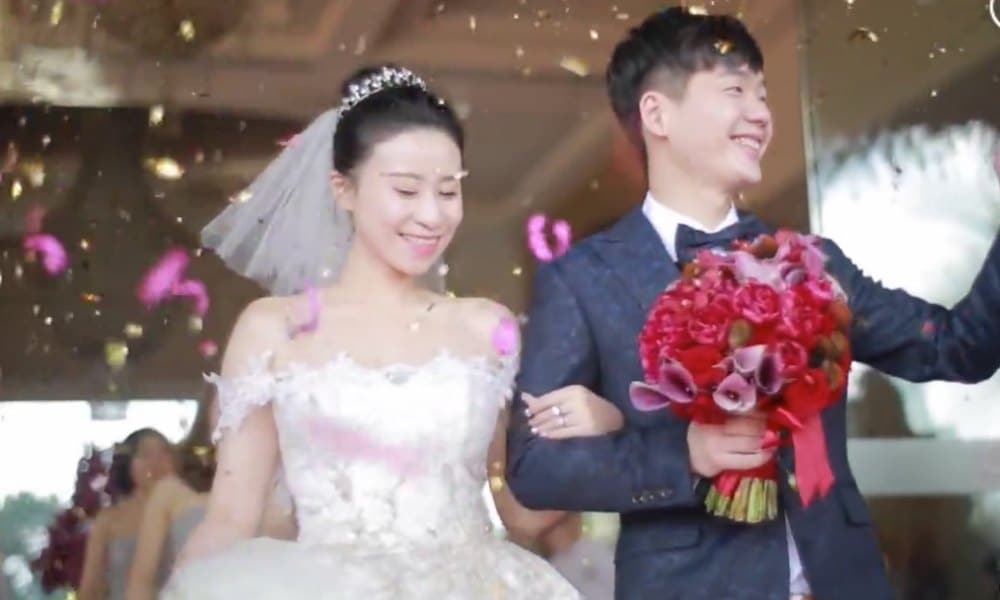 Although many still think of Angelababy and Huang Xiaoming when talking about 'China's biggest wedding', this fu'erdai couple have just celebrated a wedding that is even more extravagant.
See our latest Weivlog on this Wenzhou wedding of the year, which became one of top trending topics on Weibo on October 11, here:
By Manya Koetse
Follow @whatsonweibo
Spotted a mistake or want to add something? Please let us know in comments below or email us.
©2017 Whatsonweibo. All rights reserved. Do not reproduce our content without permission – you can contact us at info@whatsonweibo.com.
Nanjing To Implement Security Partitions in Public Buses and Introduce "Grievance Awards" for Drivers
After the Chongqing bus crash, the safety on Chinese public buses is the talk of the day, with Nanjing taking new security measures.
Amidst safety concerns over disruptive passengers in China's public transport system, Nanjing is introducing security partitions in buses and special awards for drivers who do not respond to aggressive behavior by passengers.
This week, the safety on China's public buses is one of the most-discussed issues on Chinese social media, following the horrific crash of a bus in Chongqing caused by passenger's aggression – which is just one but many incidents involving disruptive passengers on public transport.
On November 3rd, Chinese media report that the city of Nanjing will implement security partitions in all of its city buses to protect drivers against passenger abuse.
The Nanjing Public Transportation Group will arrange that around 8000 buses in Nanjing will be equipped with such dividers in 2019, People's Daily writes on Weibo.
Nanjing bus drivers are also requested not to respond to (angry) passengers and not to hit or talk back. Drivers who suffer abuse and do not react to it will receive a special compensation for pain and suffering called wěiqujiǎng ("委屈奖"), literally: "Grievance Award," with prices going from 10 yuan ($1,4) to 200 yuan ($30).
Such a compensation was previously already introduced in some places in Anhui province.
In the case of the Chongqing crash, that killed 15 people, security footage from the bus's black box showed that the driver fought back when he was hit by a female passenger, leading him to lose control over the steering wheel and plunging into a river.
Among the thousands of people commenting on Nanjing's new safety measures, there are those in favor of the dividers and those against it. Those who are not supportive of the measure say that the partition might be dangerous because it would not allow passengers to help out in case the bus driver suddenly becomes unwell.
Public opinions seem to be less divided over the idea of the "Grievance Award" for drivers, with many criticizing it and finding it "laughable," saying that one cannot put a price on several levels of feeling wronged, or that it is "undignified" and "irrational" to expect of drivers not to defend themselves against aggression.
Many comments also mention that the focus of these kinds of measures should lie on the punishments for disruptive passengers, instead of awarding drivers for suffering abuse.
"The bus should also have a system where people swipe their [public transport] card that is tied to their identity, so that troublemakers can be blacklisted," some suggest.
Others say that bus drivers should be equipped with a taser gun to fend off aggressive passengers.
Some commenters write: "Bus drivers are also people, people who work in the service industry, not in the maltreatment industry!"
By Manya Koetse
Follow @whatsonweibo
Spotted a mistake or want to add something? Please let us know in comments below or email us.
©2018 Whatsonweibo. All rights reserved. Do not reproduce our content without permission – you can contact us at info@whatsonweibo.com
Abandoned Dog 'Deng Deng' Becomes Viral Hit after Being Put up for Auction by Beijing Court
Deng Deng the dog was listed as "movable property" by the Chaoyang courthouse.
First published
Little Deng Deng has become somewhat of a celebrity on Chinese social media this week, since a local Beijing court put the dog up for auction after a pet hotel sued its owner for abandoning Deng Deng years ago.
On the night of October 26th, the peculiar news story that a dog was being put up for auction for by a local Beijing court made its rounds on WeChat and Weibo.
The dog that is being put up for auction is the four-year-old Shiba Inu breed 'Deng Deng' (登登), that was left by its owner at the Beijing 'Happy Pampering Pet Hotel' (北京宠乐会) three years ago, according to Beijing Youth Daily (@北京青年报).
Pet hotels are booming business in cities such as Beijing, where pet owners are often willing to spend pay large amounts of money to give their pet the time of their lives while they are out of town.
When the 'Happy Pampering Pet Hotel' gave up hopes of Deng Deng's owner ever returning, they sued the dog's owner and demanded compensation for the care provided by them over the past few years.
However, as the Beijing Chaoyang court was not able to track down the owner, they instead put Deng Deng up for auction, so that the dog care center could at least retrieve part of the money owed to them.
The online auction, that is to be held on November 10th, will start at a bidding price of 500 RMB ($72).
Although cars or houses are put up for auction by local courts all the time, it is highly unusual, if not unheard of, for dogs to be put up for auction like this. This is why initially, many netizens thought the news was fake – until they saw the actual court ad.
The ad, under the 'movable property' category (动产), describes Deng Deng as being around 40 cm tall, 50 cm long, and weighing about 10 kilograms. The Japanese Inu has been spayed and vaccinated.
At time of writing, the auction ad has been viewed more than 226.000 times, with nearly 2200 people having registered to participate in the upcoming auction.
On Weibo, many people express their sympathies for the little dog, and denounce the owner who never came back for him. "Where is their sense of responsibility?", many wondered, with some saying: "They should be blacklisted and blocked from ever raising pets again."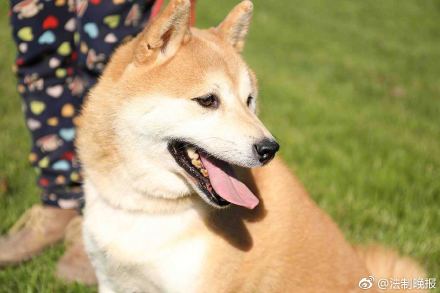 "I really felt sad for the dog," one person on Weibo wrote: "But I couldn't help but laugh when seeing he was labeled as 'movable property'."
"Deng Deng, I really hope you'll find a good owner now," one comment said.
By Manya Koetse and Miranda Barnes
Follow @whatsonweibo
Spotted a mistake or want to add something? Please let us know in comments below or email us.
©2018 Whatsonweibo. All rights reserved. Do not reproduce our content without permission – you can contact us at info@whatsonweibo.com