Chinese Arts Students into Panic Mode after Failing to Register for Exams Amid Announced Reforms
"The collapse of one app is affecting our entire future."
Thousands of Chinese arts students have been unable to register for their upcoming exams this week, leading to great anger on social media. Now that China's examination system is undergoing changes that will affect students majoring in arts, many fear that this was their last chance of ensuring a place at the higher education system they were aiming for.
This week, thousands of Chinese art undergraduates have gone into full panic mode for not being able to register for their upcoming exams.
The college enrollment procedures for students planning to major in 'arts' (covering fields of music, painting, dancing, design, film & TV, etc.) is different from students within other fields; those majoring in arts have to complete a college-level exam along with a provincial-level exam before taking the National College Entrance Examination (NCEE), commonly known as Gaokao.
On January 6th, allegedly around 700,000 students who tried to register for their college-level exam through the Yishisheng (艺术升) registration app found the system unresponsive, making the issue a trending topic on Chinese social media.
The hashtag "700,000 Arts Exam Candidates Lose Registration Qualification" (#70万艺考生丧失报名资格#) received more than 150 million views on Weibo at time of writing, with many students being angered and stressed, saying that "the collapse of one app is affecting our entire future." At time of writing, it is not sure how the reports have come up with the 700,000 number, although it is probable that this is based on numbers of previous years, or based on the number of people taking the provincial-level exams (this link for reference).
What's the Deal with Chinese Art Students?
The Gaokao (高考) or China's National Higher Education Entrance Examination is well-known for being notoriously tough and super competitive. Every summer, millions of Chinese undergraduates take the exams for two days in a row or longer, depending on the major they are applying for and the provinces they are registered in. The result of this annual exam is set as the common entry criterion reference for university admission.
For students specializing in arts, their journey to the Gaokao examinations already starts earlier in the year. Arts students take the college-level supplementary exam (known as xiaokao 校考 or jiashi 加试), for which they have to register separately. All art students are also required to participate in the provincial exams (liankao 联考 or tongkao 统考), where their understanding of basic art knowledge and relevant art skills will be tested.
Only students who have passed these provincial exams will receive the certification that is needed in order to take the exams in June.
The extra challenge also provides extra opportunities for art students. Different from other students, art students' final score is based on multiple grades, namely that of the aforementioned (1) supplementary university exam (校考), (2) the combined arts exam (联考), and (3) the gaokao (高考). Every art student is required to pass the combined arts exam, but have the benefit that most universities set relatively lower requirements for their gaokao scores once they have passed.
Once these art students are admitted to universities, their department choices, however, are not limited to arts per se. Arts students are thus sometimes labeled as being 'opportunists,' who allegedly take an 'easy route' to enter top-level universities.
But the idea that the arts route is the easy route is often debunked in Chinese media and on social media, where it is argued that arts students have to work harder to invest in their field of specialty, and therefore are doing anything but taking the 'easier' road into their higher education career.
Announced Reforms in the Exam System
The controversial 'shortcut,' however, may disappear in the nearby future. On December 29, 2018, the Ministry of Education issued an article on art exams, suggesting that the general knowledge gaokao score will become more important and decisive in the future.
After the proposed reform, there will allegedly be a limit on the supplementary arts exams at educational institutions, meaning that art students with a lower gaokao score will no longer be admitted.
On the discussion boards of Chinese Q&A site Zhihu, various pages are discussing the upcoming reforms. Some commenters wrote that they support changes to the system, believing it will filter out 'the opportunists' from art education and keep the 'real art lovers' in.
Others voice different opinions, arguing that the reform is unfair to talented arts students and that it will lead to art schools being dominated by 'bookworms.' One current arts student (named @乔贰乔) questions the importance for art students to have a high general knowledge course score, and quotes a Chinese proverb, saying: "People master different fields" (术业有专攻).
If the reform is implemented, 2019 will be the last year for arts students to enjoy the lower gaokao score advantage. Previously, undergraduates who were not satisfied with their gaokao scores could go back to high school and try again the next year. The reform, however, would ban comprehensive universities from holding individual arts exams after 2019, making this year's exams a pivotal one for many arts undergraduates who hope to get into their dream university.
Registration Chaos at 'Yishusheng' App
Besides the extra stress caused by the reform, this year's arts students find themselves facing an unexpected difficulty: not being able to register for their college-level exams (xiaokao 校考).
The exam registration app Yishusheng (艺术升), the only authorized arts exam registration system for the top arts educational institutions, was not capable of handling the large data flow this week and broke down shortly after opening the registration.
The app is also being accused of promoting its 598 yuan (90 USD) VIP membership, with which the registration process would allegedly be accelerated.
By now, thousands of art students have shared their disappointment and anger over not being able to register at such a crucial moment. Some netizens commented that they have tried to register for the Art Academy of Xi'an's entrance exam for over three hours, but never succeeded. Others say they have been up all night together with their parents, desperately trying to get a spot for their examinations.
Sina News also reported that some students succeeded in registering in Jiangsu province, but then later discovered their examination would allegedly take place in Lanzhou, Gansu province, according to the app.
On January 7, Beijing News reported that, according to the Yishusheng app, part of the problem is that there is a decrease in art institutions across the nation and that examination sites have been reduced, suggesting that simply "too many people" were registering for the exams.
On its official Weibo account, the Yishusheng app briefly apologized for the recent crisis, and thoroughly explained the efforts the app has put into making their system better. They also state that the system is "back to normal," while in the various comments sections, people still complain that they cannot enter the registration page.
For now, it does not seem that the storm has blown over yet, especially because Weibo netizens are also angered about the fact that this topic, although receiving so many views, did not appear in the 'hot search' or 'top trending' lists, with many people suspecting the issue is purposely being kept under the radar.
"I am just so disappointed, so incredibly disappointed," one disgruntled commenter writes.
By Boyu Xiao, with contributions by Manya Koetse
Spotted a mistake or want to add something? Please let us know in comments below or email us.
©2018 Whatsonweibo. All rights reserved. Do not reproduce our content without permission – you can contact us at info@whatsonweibo.com.
Proposal to Teach 'Death Education' in Chinese Schools Goes Trending on Weibo
Many Chinese families refuse end-of-life care for elderly patients for fear of appearing "unfilial."
First published
A proposal from Peking University Cancer Hospital's chief physician and National People's Congress member Dr. Gu Jin has become a top trending topic on Weibo this week.
The hashtags "Proposal to Launch Nationwide Death Education" (#建议全民开展死亡教育#) and "Proposal to Launch Death Education" (#建议开展死亡教育#) were already viewed over 340 million times on Thursday, just 24 hours after it came out.
In a video produced by Beijing News from this year's annual 'Two Sessions' meeting, Dr. Gu Jin proposed that China should start "educating the nation on the topic of death." Dr. Gu's comments underline growing concerns over China's death taboo.
As a cancer surgeon, Dr. Gu explained that he often encountered late-stage cancer patients. Although for these patients, even "extreme treatments" would no longer help, he discovered that families usually refuse to accept palliative care. By focusing on end-of-life care, providing relief and comfort, rather than medical cures, many family members worry that they might appear "unfilial," Gu explains.
Concerned with being good family members, many Chinese do not want to expose their parents and grandparents to death. This aversion to death has deep historical roots.
According to Cheris Shun-Ching Chang, professor of sociology at Hong Kong University, Confucian silence on questions of death and folk Buddhist references to "a dark world (yinjian) and a cruel hell (diyue) historically account for the topic's avoidance. She also points to commonplace fears that a premature death could mark the end of one's lineage (Chan 2012,37). Although religious belief waned over the 20th century, Chan argues the taboo alone still has an "independent power in shaping human action."
The damage caused by China's taboo against discussions of death is not limited to a patient's pain. Aversion to considering one's demise keeps many from writing wills or registering as organ donors. What's more, doctors give diagnoses to family members, not the patients themselves, leaving the patient completely in the dark, and the family with the difficult choice of how to proceed.
Dr. Gu believes that China's conception of death is harmful to the country's youth as well: "[Teen suicide] causes us great sorrow. It makes us feel that, when it comes to our conception of life, or respect for life, there is something lacking in our education." He then proposed that educating students on the topic of life and death ought to begin in primary or middle school. "This will [teach] people to respect life and death."
Many netizens expressed their support for changing Chinese cultural attitudes to death. "This is really of the utmost importance," commented one netizen: "we mustn't merely fear death, but ought to respect it." Another person wondered whether death education ought to start in kindergarten.
Dr. Gu is not alone in the hopes of changing China's conception of death. "The Dead," a Weibo account with over half a million followers, provides netizens with a place to eulogize their lost loved ones and support those who have lost others. In an interview with What's on Weibo, the team expressed a perspective in line with Dr. Gu, stating, "Working hard to live with an understanding of death is a lesson every Chinese person must learn."
Some netizens argue that death is not the only subject insufficiently covered by China's curriculum.  "[A lack of understanding about] death is not the only problem, [not] understanding love and sex has caused many problems [too]," wrote one netizen. "Love, sex, and death education ought to be simultaneously provided," agreed another.
Dr. Gu's proposal might lead to more discussions on 'death education' in Chinese schools in the time to come. As for love and sex education, that's perhaps a topic for the next Two Sessions.
Also read: Weibo's Digital Graveyard: Remembering the Dead on Chinese Social Media
By Brydon Brancart
Follow @whatsonweibo
References (other sources in-text through hyperlinks)
Chan, Cheris Shun-Ching. 2012. Marketing Death: Culture and the Making of a Life Insurance Market in China. Oxford: Oxford University Press.
Featured Image by Photo by Josh Appel @joshappel
Spotted a mistake or want to add something? Please let us know in comments below or email us.
©2019 Whatsonweibo. All rights reserved. Do not reproduce our content without permission – you can contact us at info@whatsonweibo.com.
China Youth Federation: Ban Minors from Live Streaming Platforms
If implemented, this would mean a big blow to China's live streaming market.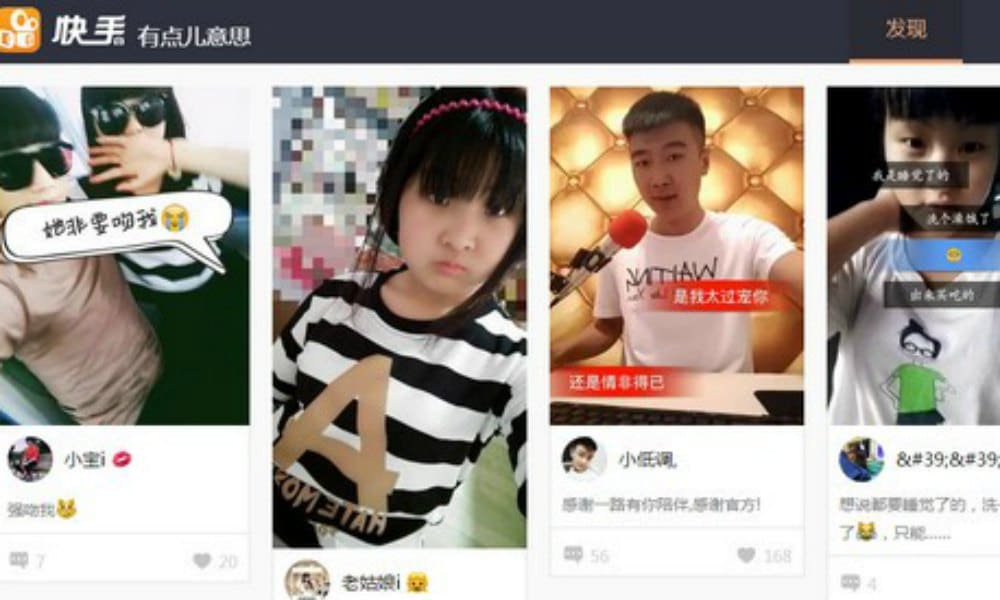 First published
More than 45% of Chinese live stream users are minors. A new proposal by the China Youth Federation wants to ban those under the age of 18 from broadcasting in China's booming live streaming environment.
Chinese minors will no longer be able to do live streaming if it is up to the All-China Youth Federation (ACYF, 中国青联). The China Youth Federation submitted the proposal during the Two Sessions (Lianghui), China's largest annual legislative meetings.
The China Youth Federation is an organization to represent China's youth groups founded in 1949, that has the Communist Youth League of China as its core.
China's live streaming market is booming. Sina News reports that some 425 million netizens used live streaming platforms in 2018. According to the Online Information Center of the Communist Youth League, Chinese minors are particularly active live streamers: 6.4% of live stream users are primary school students, 18.3% of them are junior high school students and 20.3% are senior high schoolers.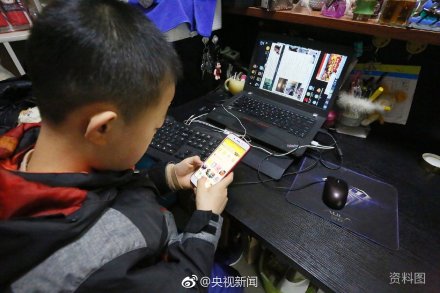 There are dozens of live streaming platforms in China, with this list of apps, including the short video & live stream platforms Douyin and Kuaishou, being among the most popular ones. If the law would be implemented, China's thriving live streaming market would certainly suffer a big blow.
Earlier this week, Sixth Tone already reported that "protecting minors online" would be among one of the important themes discussed by tech leaders at the Two Sessions.
On Saturday, March 9, the hashtag "Proposal to Ban Minors from Engaging in Livestreaming" (#建议禁止未成年人担任网络主播#) [basically meaning "prohibiting minors from being online hosts"] became top trending on Weibo, attracting more than 180 million views. Various Chinese state media sources state that the live streaming industry is in "a state of chaos" and needs stricter control to protect minors, who could easily come into contact with "vulgar" and "inappropriate" content through live streaming platforms.
The ban could be realized by implementing stricter controls on the registration process of China's various live-streaming networks. This could suggest that the measures would go beyond minors just being banned from live streaming themselves.
"I support this proposal, live streaming platforms are not appropriate for minors," a popular comment said, with many Weibo users agreeing: "Young people should focus on their schoolwork instead."
But not everyone agrees with stricter controls on China's online platforms. One commenter wrote: "Officials can have multiple wives, rich people have multiple women, yet if common people watch live streams where some vulgar language or sensitive content occasionally pops up, then it's not allowed."
"What should be banned is vulgar content, not minor users," others write.
Earlier this week, Beijing News reported that Yan Xiaohong (阎晓宏), director of the Chinese Copyright Association, also submitted a proposal relating to minors using the internet. Yan's proposal goes much further than that of the ACYF: he suggests that special online platforms should be developed for minors, and argues that it is not good for China's youth to be able to access the same online content as adults.
By Manya Koetse 
Spotted a mistake or want to add something? Please email us.
©2019 Whatsonweibo. All rights reserved. Do not reproduce our content without permission – you can contact us at info@whatsonweibo.com.