"I Am Fan Yusu" – Beijing Migrant Worker's Writing Takes Chinese Internet by Storm
Fan Yusu's powerful essay is praised for telling a meaningful individual story that also shows society's multi-layered problems.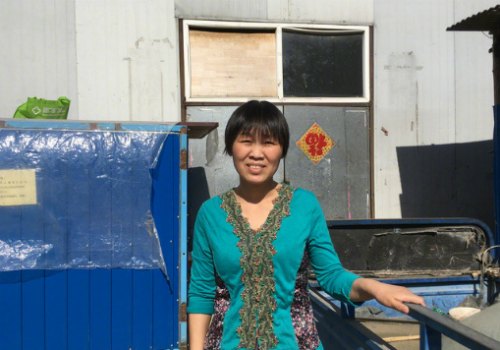 A moving essay by a Beijing migrant worker has gone viral over Chinese social media this week. Although the article named "I Am Fan Yusu" (我是范雨素) is currently the best-read article in China, the 44-year-old author, who has become China's literary sensation overnight, just hopes she can live her life in peace.
Over the past two days, an essay written by a female migrant worker living in Beijing has gone viral on Chinese social media. The article, simply titled "I Am Fan Yusu" (我是范雨素, translation here) tells about the life and family of the 44-year-old Fan from a village in Xiangyang (Hubei) who has moved to Beijing where she does housework.
In her spare time, Fan, who quit school at the age of 12, loves to read and write. Last year, one of her essays titled "Peasant Brother" (农民大哥) was also published online by Beijing media outlet Noonstory.
The Beijing migrant worker has not had an easy life. Coming from a small impoverished village, she moved to Beijing at the age of 20 and married a man who turned out to be a violent alcoholic. After getting divorced, Fan Yusu is now a single mother of two daughters.
Although the writings of Fan Yusu are simple, her message is powerful. Within a timeframe of 48 hours the essay "I Am Fan Yusu" was shared in thousands of WeChat groups and went viral on Weibo.
Her essay starts like this:
"My life is like a book that's dreadful to read – fate has made its cover very messy. I am from Xiangyang in Hubei, and started to do private teaching at the local village school when I was 12. If I wouldn't have left, I would have continued to teach and would have become a proper teacher. But I couldn't bear to stay in the countryside and view the sky from the bottom of the well, so I came to Beijing. I wanted to see the world. I was 20 years old at the time."
"Things were not easy after coming to Beijing. It was mainly because I was lazy and stupid, and because I was not skillful with my hands and feet. What other people could do in half an hour, I couldn't even finish in three. My hands were too slow, slower than most people. I worked as a waitress at a restaurant and would drop the tray and break the plates. I just made enough money to keep myself from starving. I wasted two years in Beijing and couldn't see the bigger picture. I then rushed myself into marrying a man from the Northeast of China."
"Within a time frame of just five or six years, we had two daughters. But their father's business was doing worse and worse, and he started to drink heavily every day and became aggressive. I simply couldn't bear the domestic violence and decided to take my daughters and go back to my village in Xiangyang and ask for help. He never even came looking for us. I later heard he went from Mongolia to Russia. He's probably lying drunk on some Moscow street now. In my hometown, I told my mother that I would go and raise my two daughters myself."
Fan Yusu goes on to tell about her childhood and the story of her mother. Born in 1936, Fan's mother was asked to become the director of the local Women's Federation at the age of 14 because she was a good speaker and problem-solver. "She started doing that in 1950 and stayed in power for 40 years, even exceeding the reigning time of Saddam Hussein and Muammar Gaddafi," Fan writes.
In her essay, Fan tells about the pressures of village life and the patriarchal social system, and how her mother – raising five children in an unhappy marriage – suffered from it and eventually had to leave her job because of it.
Fan was born when her mother was forty, and was the only healthy daughter of their family. While growing up, Fan developed a passion for literature and started reading every book she could get her hands on.
But at the age of 12, Fan ran away from home during a school holiday to "see the world," and stayed away for three months exploring the southern parts of China. When she returned home, she was rejected by her father and brothers and became the talk of the town. Fan did not return to school and took on a teaching job. Her mother was the only one who never turned away from her, from when she was a child until her adult years.
"When I had returned home to Xiangyang with my two daughters after leaving the violence in my home and my alcoholic husband, my mother was calm and collected and told me not to worry. But my brother avoided me like the plague and wanted me to leave and not cause him any problems."
She continues:
"At this moment, I realized I no longer had a home. For us as poor rural people, it is very hard to get by in life, and the affection between family members naturally is not that deep. I did not resent my brother, but I understood that I was now merely a passer-by in the village where I was born and raised."
In the final part of her essay, Fan tells about her life as a single mother and migrant worker in Beijing, and the mother's love she received despite all hardships – which she hopes to return to society.
On Weibo and WeChat, the essay, which spread like wildfire, has gotten thousands of reactions over the past few days. "My friends sent this to me through our chat group," one netizen says: "Many praise it, some denounce it, but I actually still don't know the original source of the article."
Despite the massive craze over Fan's work, there are also those who say her writing is plain.
But the majority of people say the essay by Fan has moved them to tears, and that it has made them realize that literature is not an unattainable art. Her work is praised for telling a meaningful individual story that also shows the multi-layered problems of society.
The topic "Migrant Worker Fan Yusu Becomes Famous" (#农民工范雨素走红#) was viewed over 1.5 million times on Weibo today.
As her writings are taking social media by storm, Fan Yusu commented to the press that she had never imagined becoming famous and that it was not her intention: "It makes me scared," she says. Over the past few days, she has given countless interviews and has been overwhelmed with attention.
"Although I barely get by, I do have enough to eat and live," she told local media, saying that she does not write to change her life, but just writes to satisfy a "spiritual need."
On April 26, several media reported that Fan is so overwhelmed with her sudden fame that she has gone into hiding in a mountain village and is no longer available for interviews.
"I hope we can respect her personal life and that we will leave her in peace," one Weibo commenter said.
– By Manya Koetse
Thanks to Diandian Guo
Follow @WhatsOnWeibo
©2017 Whatsonweibo. All rights reserved. Do not reproduce our content without permission – you can contact us at info@whatsonweibo.com.
Hong Kong Police Find Head of Murdered Model Abby Choi in Soup Pot
"Reality is more gruesome than fiction," some commenters wrote on Weibo, where the Abby Choi murder case has drawn wide attention.
The gruesome murder of the 28-year-old Hong Kong socialite and model Cai Tianfeng (蔡天鳳), better known as Abby Choi, has been all the talk on Chinese social media this week.
The Hong Kong influencer went missing on Tuesday. Just a week ago, Choi was featured on the cover of the magazine L'Officiel Monaco.
On Saturday, South China Morning Post and Hong Kong Free Press reported that Choi's partial remains, including her dismembered legs, were found cooked and stored inside the freezer at a village house and that four people had been arrested for murder.
The village house at Lung Mei Tsuen in Tai Po was allegedly set up as a "butchery site" equipped with a choppers, hammer, an electric saw and a meat grinder that had been used to mince human flesh.
Choi was entangled in a financial dispute with her ex-husband's family over luxury property in Hong Kong's Kadoori Hill. The persons arrested in relation to her murder are her ex-husband named Alex Kwong, his elder brother, his mother and his father, who reportedly is a retired police officer.
Abby Choi and Alex Kwong had two children together, a daughter and a son.
Cho was last seen in Fo Chun Road in Tai Po on Tuesday afternoon. CCTV footage captured her before she went missing. Choi was supposed to pick her daughter up on Tuesday together with Kwong's elder brother, who drove her. She was reported missing after she did not show up to collect her daughter.
While earlier media articles reported that some of Choi's remains had still not been found, news came out on Sunday that the decapitated head had been found in a soup pot. Seeing over 300 million views, the topic went trending on Weibo (#蔡天凤头颅在一大汤煲中找到#), where many people have closely been following the latest developments in the case. Later on Sunday night, the topic hashtag was taken offline.
Local police disclosed that the head remained "intact" although it is believed that someone tried to "smash" it. Some of Choi's ribs were also found.
"Reality is more gruelsome than fiction," some top comments said. "What a terrifying family," others wrote, calling them "inhuman" and "devilish."
Another topic related to the case also went trending on Sunday, namely that Choi's ex-husband and his family allegedly had been planning the murder for a month (#蔡天凤前夫家1个月前开始布局#, 180 million views).
Some Weibo bloggers said the case reminded them of another well-known and gruesome Hong Kong murder case, namely the 2013 murder of Glory Chau and Moon Siu. At age 63, the couple was murdered by their own 28-year-old son Henry Chau Hoi-leung and his friend. After killing them, the two chopped up Chau's and Siu's bodies and cooked their remains and stored them inside the refrigerator. The 2022 crime film The Sparring Partner (正義迴廊) was based on this story.
About the Kwong family, some Weibo users write: "Too bad that Hong Kong law does not have the death penalty." Capital punishment in Hong Kong was formally abolished in 1993.
By Manya Koetse 
Get the story behind the hashtag. Subscribe to What's on Weibo here to receive our newsletter and get access to our latest articles:
Spotted a mistake or want to add something? Please let us know in comments below or email us. First-time commenters, please be patient – we will have to manually approve your comment before it appears.
©2023 Whatsonweibo. All rights reserved. Do not reproduce our content without permission – you can contact us at info@whatsonweibo.com.
South Korean Actor Yoo Ah-in Dropped as Brand Ambassador in China after Propofol Scandal
The current drug scandal involving Yoo Ah-in also has consequences for the South Korean actor's activities in China.
The South Korean actor Yoo Ah-in (刘亚仁) has become a trending topic on Chinese social media for getting caught up in a drugs scandal in his home country.
Yoo Ah-in (1986) is an award-winning actor who is known for starring in various well-known dramas and renowned movies, such as Voice of Silence, Burning, and Hellbound.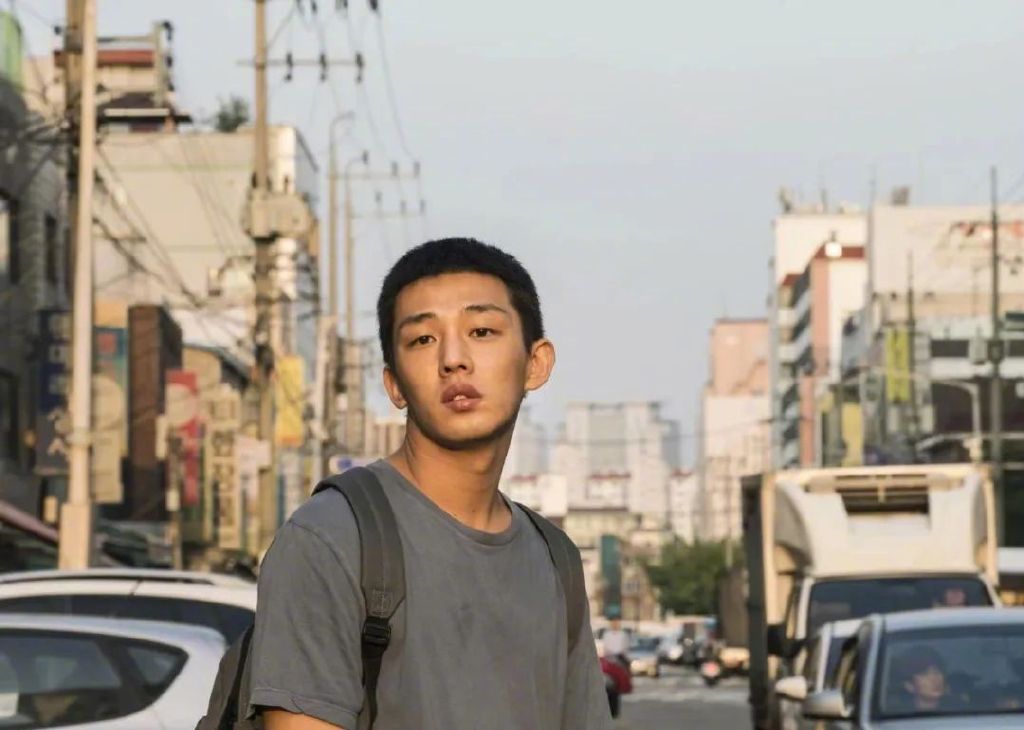 Yoo is currently being investigated for alleged illegal, habitual use of the anesthetic drug propofol and has been banned from overseas travel.
On Thursday, the hashtag "Yoo Ah-in Admits to Using Drugs" (#刘亚仁确认吸毒#) received over 310 million views on Weibo, where several accounts reported that Yoo allegedly started using propofol in 2021.
Yoo issued a statement via his management, saying he is cooperating with the police in the investigation. He also apologized for causing concern among his fans and followers.
The drug scandal also has consequences for the actor's activities in China. Liu was the brand ambassador for the Chinese men's clothing brand Croquis (速写), but Croquis immediately removed him as their representative after the scandal.
Croquis issued a statement saying the company has been closely following the latest developments regarding the investigation into the actor's alleged drugs use, and stated that they have "zero tolerance" when it comes to drug use and therefore would temporarily take all content offline in which Yoo represents their brand.
South Korean media reported on Feb. 9 that Yoo is among a group of 51 people that is part of an illegal drug use investigation initiated by the Food and Drug Administration, which found that Yoo went doctor hopping and "hospital shopping" to obtain multiple prescriptions.
Propofol is a sedative that is widely used by anesthetists for the induction and maintenance of general anesthesia and for long-term sedation. Over recent years, the abuse of propofol in South Korea has been getting more media attention.
Although propofol is classified as a controlled substance in South Korea since 2011, the recreational use of the drugs has been a problem and various celebrities have previously been charged for illegally using the drugs.
On Weibo, some people say that there indeed should be "zero tolerance" for drug abuse among celebrities and artists, but there are also those who think Yoo Ah-in's drug abuse is a result of his alleged (mental) health problems, and that he needs help instead of punishment.
By Manya Koetse 
Get the story behind the hashtag. Subscribe to What's on Weibo here to receive our newsletter and get access to our latest articles:
Spotted a mistake or want to add something? Please let us know in comments below or email us. First-time commenters, please be patient – we will have to manually approve your comment before it appears.
©2023 Whatsonweibo. All rights reserved. Do not reproduce our content without permission – you can contact us at info@whatsonweibo.com.