New Law Combats the 'Yinao' Phenomenon
China has launched a new law to cope with the increasing 'Yinao' Phenomenon. The growing violence of patients against medical staff has made being a doctor a dangerous job in China.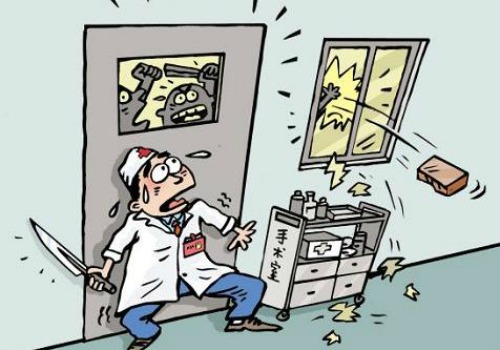 China has launched a new law to cope with the increasing social problem of patient-doctor violence, also called the 'Yinao' Phenomenon. The growing violence of patients against medical staff has made being a doctor a dangerous job in China. The new law makes it possible to sentence hospital troublemakers to up to seven years in prison.
The yinao (医闹, 'medical disturbance') phenomenon has become a growing problem in China's medical sector over the past several years. Yinao is the organized disturbance and violence in hospitals against medical workers, mostly meant to get compensation for medical malpractices. It is often done by criminal groups that are hired by patients or their family when they are dissatisfied with the provided medical care.
The disturbance includes protests and violent attacks on staff. Some even involve the murder on health professionals.
Chinese media have covered roughly thirty medical related disputes from October 2013 to June 2015. These were only the terribly violent disputes (including fatal stabbings) that had a large societal impact; the thousands of small disputes happening in hospitals across China every day were not taken in account.
"The Ministry of Public Security has advised hospitals with 2000 beds to have at least 100 security guards."

In October of 2013, the Ministry of Public Security has advised hospitals with over 2000 beds to have at least 100 security guards. The growing numbers of security staff, however, have not helped to combat hospital violence.
In November 2013, hundreds of medical workers protested at the No. 1 People's Hospital in Wenling, after a dissatisfied patient overpowered security guards and stabbed three doctors, leading to the death of one of them.
The new law, that will be implemented on November 11th of this year, is to punish those who threaten and assault medical staff, damage hospital facilities or equipment, or in any way hinder the hospital staff and doctors from doing their work.
"Medical workers are constantly bullied, humiliated or physically hurt by ignorant people."

On Sina Weibo, the topic "medical disturbance crimination" (#医闹入罪#) was posted immediately after the news was released. Over a million users participated in a discussion about the new law.
Among all the users commenting, there were are also many medical professionals and students. "Us as poor medical students can finally relax a little bit. Medical violence should have been incriminated years ago!" says user Sunshine Without Tears: "There have been so many hospital disputes, and medical workers are constantly bullied, humiliated or physically hurt by ignorant people. We need a law to combat hospital disputes so that the relationship between doctors and patients will improve."
Doctor CSY summarizes the major factors contributing to the increase of violence in China's health care: a rising consciousness of patient rights, deepening misunderstandings between patients and doctors, and provocative media reporting. He then adds: "I've witnessed a lot of disputes in the hospital over the past few years. All doctors want their patients to get better and healthy. We work so hard with not much income, and yet have to worry about our own safety. If any medical worker neglects his duty, he should be punished by the law instead of being hit by the patient's family."
"Patients sometimes spend their entire life savings when suffering from serious illnesses. When treatment fails, despairing patients and their families are quick to blame doctors."

The market-oriented reforms of the Chinese health sector is also a major cause of the yinao phenomenon. With China's economic liberalization, the state is no longer responsible for providing health care. Because public hospitals have started chasing profits to survive, people have to take more responsibility for their own care.
Patients sometimes spend their entire life savings when suffering from serious illnesses. When treatment fails, despairing patients and their families are quick to blame doctors and the hospital.
Most patients and their families are unwilling to solve medical problems through legal channels; not only is the process time-consuming, it also might end with no financial compensation. They believe a quicker way to get some money back is to cause trouble at the hospital.
Weibo user Huohuo is worried about the feasibility of the new law: "I don't think ordinary people will go to court to deal with medical issues. In China, there is a long tradition of the law failing us, while the violators win. I just hope that China will be a developed country soon so that all Chinese people can enjoy free healthcare. It might be the best solution to decrease hospital disputes."
"Doctors are the perfect target of revenge."

There are also Weibo users who understand negative sentiments towards medical staff. Chinese doctors and other medical professionals are generally underpaid. The low income causes some of them to make extra money in "grey areas" such as drug kickbacks, over-prescription, and bribery. For many patients, this has ruined the image of doctors, and they find it hard to trust them. This partly explains why, when medical misfortune happens, doctors often are the perfect targets of revenge.
User East South West North comments: "Medical disputes happen for a reason. The truth is, that some doctors require patients to do unnecessary inspections so they can make profits. Patients have even died from counterfeit drugs prescribed by doctors."
"I'm afraid no one wants to pursue a career in medicine if this vicious cycle keeps on growing."

China's violence against doctors has been cited as an important reason for a decrease in the popularity of healthcare career. User J_tomorrow points out that the government should heighten the punishment of 'medical disturbance' to ensure the safety of medical workers at hospitals: "Doctor is a high-risk and low-paid occupation in China. I'm afraid no one wants to pursue a career in medicine if this vicious cycle keeps on growing."
Weibo user called Bottle of Chili admits that she has lost her passion of being a medical worker: "I used to be full of passion for my work, and I treated my patients with kindness. But after being misunderstood and humiliated by patients and their families years after years, I'm now doing my job like a robot. The whole society expects us to show selfless devotion, but we are humans after all!"
'Medical disturbance crimination' is the first step in improving the doctor-patient relationship. Many more measurements need to be taken in order to cope with this social problem. User Liyun expresses his support of the legal protection of medical worker. At the same time, he says: "We need to understand the underlying reasons of medical disturbance – the distrust between doctors and patients. Hospitals should not hide or cover up medical negligence. And patients should give medical workers the respect they deserve."
By Yiying Fan
Follow @WhatsOnWeibo
Image used: http://focus.cnhubei.com/consensus/200912/t883804.shtml
©2015 Whatsonweibo. All rights reserved. Do not reproduce our content without permission – you can contact us at info@whatsonweibo.com.
Online Doctors and Counting Steps: Top 5 Chinese Health & Fitness Apps
These are the popular health & fitness apps used by Chinese netizens.
As China's fitness market is seeing rapid growth, these are some of the health & fitness apps that are popular among Chinese mobile users.
Ttracking psychical activities and sharing them with friends on social media is something that has become more popular in China, with other types of apps in the health and fitness categories also gaining in popularity.
In a series of five articles, What's on Weibo is providing some insights into what apps are currently popular in mainland China. After the categories news apps, mobile gaming, and short video & livestreaming, we will now highlight some of the more popular apps in the category of health and fitness.
We made our selection based on the data from the Android app stores Tencent, Baidu, Huawei, and Zhushou360. We tried our best to give you a representative overview of a variety of apps that are currently most used in China, but want to remind you that these lists are by no official "top 5" charts.
Here we go!
#1 Keep 自由运动场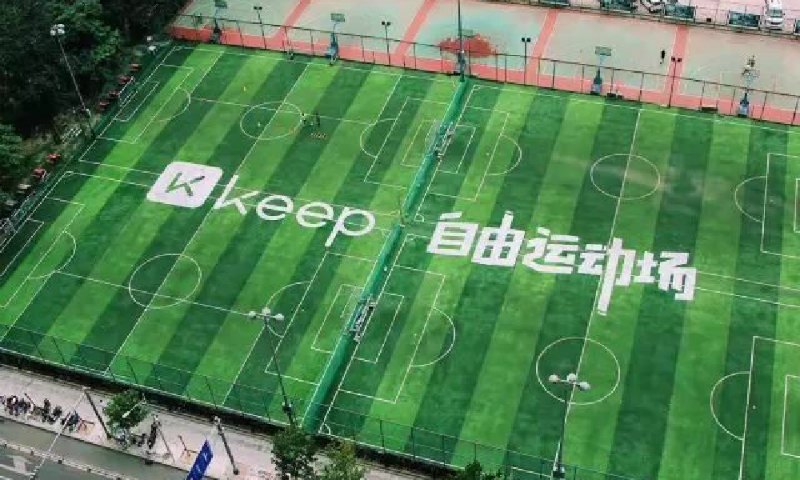 Keep (literally: Free Sportsground 自由运动场) is currently the most popular health and fitness app in the Chinese Apple store. Keep first appeared in 2015, and has since grown to become the country's biggest online sports community. Following their success, Keep has also expanded its businesses outside of the online world and now have their own KeepLand Gyms.
Keep is a very all-round app. When first using the app, users have to answer a number of questions concerning their health, age, motivation to exercise, level of experience, and preferred sports. Once the user has answered all the required questions, the app is ready for use.
The app's main page is called 'workout' and is divided into different workout categories. Per category, the user can find many different exercises, including (video) explanations and duration of the workout sessions. For certain endurance sports such as running and cycling, the app will also track the user's route and speed.
Based on the measured activity, the app will recommend new exercises. Besides workouts, there are also classes you can follow and challenges to take on.
But becoming healthier takes more than exercising alone. Therefore, the app also incorporated a food page, providing its users with diet advice, recipes, and calorie info.
The app also has its own shop selling sports clothes and attributes, food supplements, and other trendy merchandise. For those who share their personal results on social media platforms, such as WeChat, get discounts in the app's webshop.
Last but not least, the app also has a 'community space' where users can share their experiences and find support.
#2 Meet You 美柚月经期助手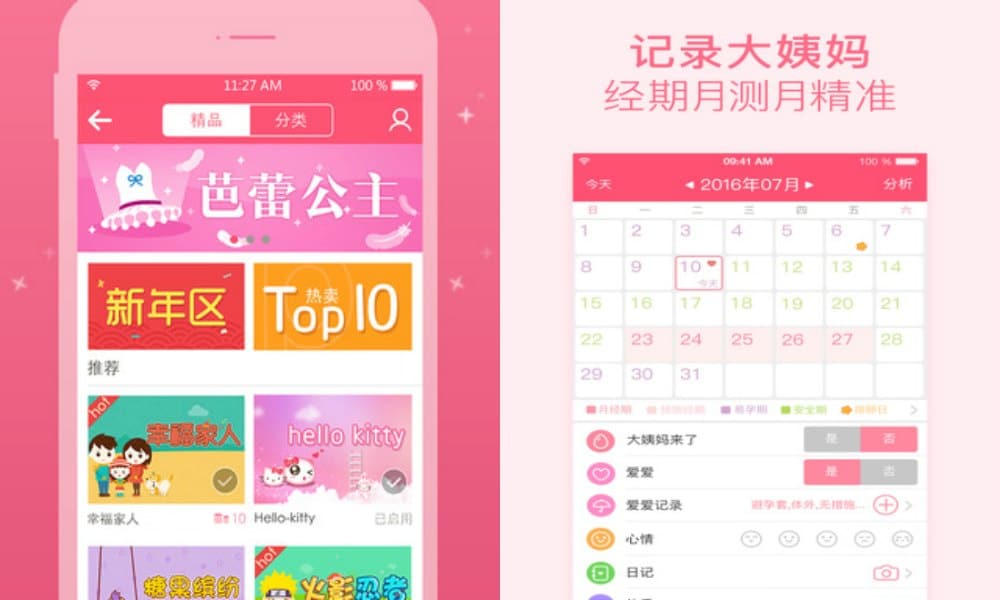 Meet You is the English name of this app, that is literally called 'Beautiful Pomelo Menstruation Tracker' (美柚月经期助手), with the pomelo being a fruit that symbolizes prosperity, good luck, and positivity. The app is a multifunctional period tracker for all women but is mainly focused on women who are trying to get pregnant, who are pregnant, or who already have children. Meet You promotes its app as a way to "make Chinese women even more beautiful and healthier."
The most important page of Meet You is the personal main page. On this page, users can keep a record of their menstruation cycle, their day-to-day mood, weight, possible illnesses, bowel movements, use of anticonception, eating habits, etc.
Based on all this data, the app will analyze their current state of health, and recommend certain news articles and other reads that match the user's preferences.
Additionally, users can also share their experiences and knowledge through the in-app 'communities.' The app has a number of communities focused on specific topics, such as Make-up Time, Love To Travel and Skin Care Beauty Salon.
Of course, there is also a shopping page, which, without doubt, is an important part of the app's revenue model.
Meet You was first launched in 2013 by the Meiyou Information Technology Company, based in Xiamen. Throughout the years, the company launched several other apps all focused on women. Currently, Meet You has over 200 million users, of which 7 million were daily active users according to their own website. And according to a report by Jiguang, Meet You was the second most favored app among female mobile users in 2018.
#3 Qin Baobao 亲宝宝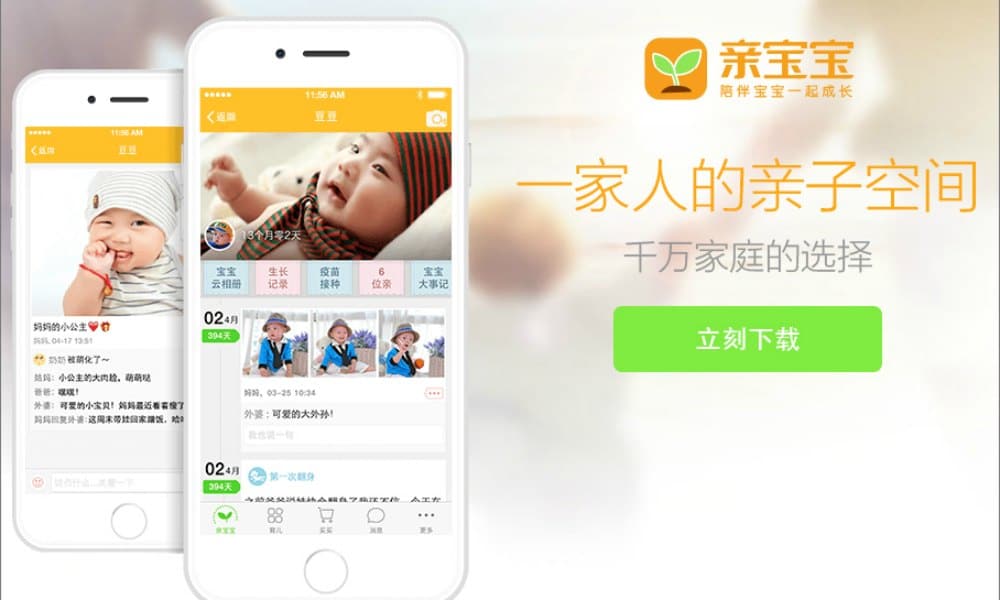 Qin Baobao is an app to provide childcare information for pregnant woman and families with children up to the age of six. The app was first launched in 2013 by Hangzhou Xingwang Technology. Five years later, in 2018, the app had succeeded in reaching more than 100 million registered users, according to the company's website.
In March 2019, the app was the third most popular app in the category Health and Fitness in the Chinese Apple Stores.
Qin Baobao is mainly focused on using technology to help families to better care for their young children. The app's functions can be divided roughly into two parts. One part is focused on the improvement of children's health and general well-being, and the other part is about recording the child's development and sharing joyful moments with friends and family.
To help parents in taking care of their young children, the app provides functions such as soothing music and a knowledge database of age-appropriate foods.
There are also recipes for baby food, tips on how to make your child eat well, advice on what to do when your child is sick, and a Q&A forum.
The other part is all about documenting the growth of the child. Through texts, pictures, and videos, the precious first years of a child's life can be safely stored and shared with friends and family.
What makes the app more attractive than other social media, according to the company's statement, is that the app respects its users' privacy and allegedly won't be using the uploaded data for other purposes.
#4 Ping An Good Doctor 平安好医生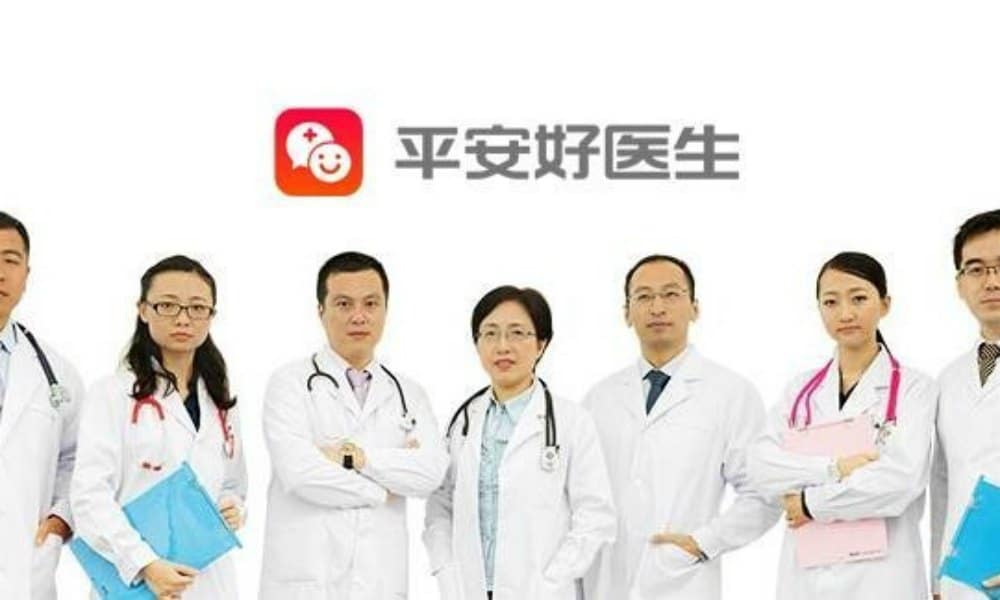 Ping An Good Doctor is a health care and medical consultation platform and part of the Ping An Healthcare and Technology Company.
Ping An Good Doctor was launched in 2015 and has become more popular since. In 2018, the number of registered users reached 265 million, of which nearly 54.7 million were monthly active users, according to their own website.
The app is a portal for medical consultation, something which is not easily available to everyone in China. The app provides four types of services: the family doctor, the consultation hall, medical bibliography of the doctors, and a 'health community.'
The so-called family doctor service provides a one-on-one, private, real-time (paid) consultation between a user and a doctor. Online 'patients' can also talk to doctors in the 'consultation hall,' but this service is not private nor one-on-one.
The app certainly cannot replace an actual doctor's appointment; not only does the virtual environment make it impossible to do a physical checkup, but the doctors also can not give any prescriptions to their 'patients.' The app does allow users to make an appointment with a doctor at an actual hospital through its appointment booking service.
Besides the medical consultation functions, the app also includes a catalog of China's top-notch doctors. Through the app, users can request (offline) consultation or other services from these doctors. The compiled list of doctors is also a way to get insight into the different specialisms of different hospitals and doctors throughout the country.
The last feature of the app is the health community. In this area, all users can read articles about how to keep healthy, how to treat diseases, etc.
To provide all of these services, Ping An Good Doctor allegedly employed 1196 medical personnel in its in-house medical team, signed contracts with an additional 5,203 renowned external doctors, and partnered with over 3000 hospitals and over 15.000 pharmacies by the end of 2018.
#5 Yodo Run 悦动圈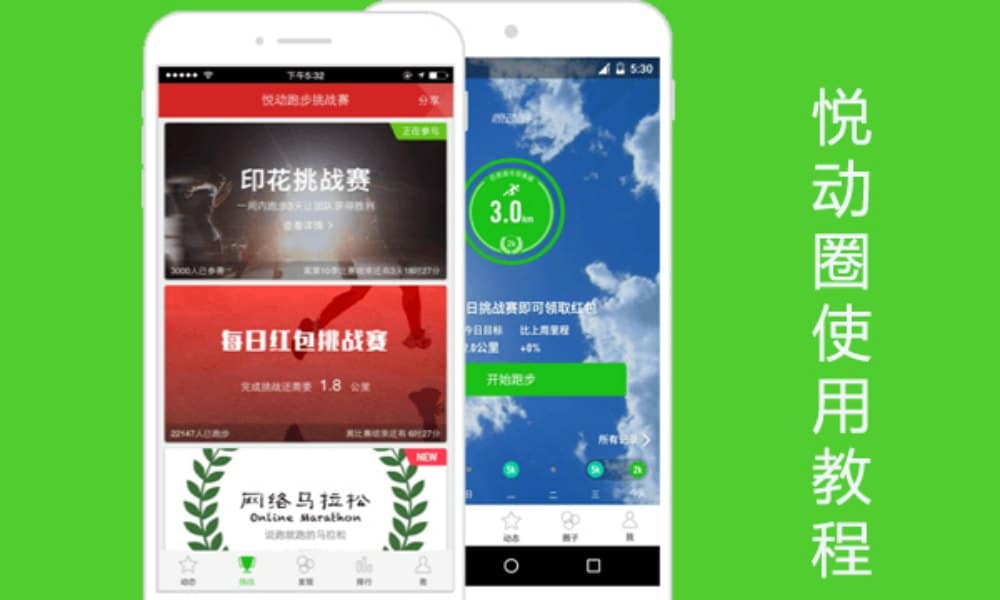 The final app in this list is Yodo Run by the Shenzhen-based Rejoice Sports Tech Company. Yodo Run is one of China's leading social health and fitness recording apps that strives to stimulate users to adopt a healthy lifestyle.
Through Yodo Run's advanced automatic step counting and GPS algorithm, the app can record various exercise patterns such as walking, running, fitness, and cycling. This way, users can keep track of their day-to-day movements. But that is not all that the app provides. The app also includes exercise schedules, video tutorials and a list of music.
To make sure people keep using the app, Yodo Run gives away tens of thousands of money packages every day. There are awards for reaching small goals, such as making 500 steps on your first day as an app user. But there are also awards that are more difficult to earn, such as long-term goals or when you partake in competitions or challenges.
But for those who are not using the app as a way to earn something extra, the app found another way to stimulates its users to exercise. And this is where Yodo Run differentiates itself with many other sports apps.
Yodo Run has a strong focus on bringing people together to exercise. To enable this, Yodo Run has the right tools to actively stimulate people to go out and meet others with a shared passion for exercising. According to their own website, the app has enabled people to unite in more than 500,000 "sports groups", of which 10,000 are actual real-time running groups, spread over more than 300 cities worldwide.
The app is available in both Chinese and English.
Also see:
By Gabi Verberg, edited by Manya Koetse
Spotted a mistake or want to add something? Please let us know in comments below or email us.
©2019 Whatsonweibo. All rights reserved. Do not reproduce our content without permission – you can contact us at info@whatsonweibo.com
Let's Talk about Sex, Grandpa: HIV on the Rise among China's Elderly Men
There's a sharp rise in HIV among Chinese elderly men, partly caused by a general lack of HIV & safe sex awareness.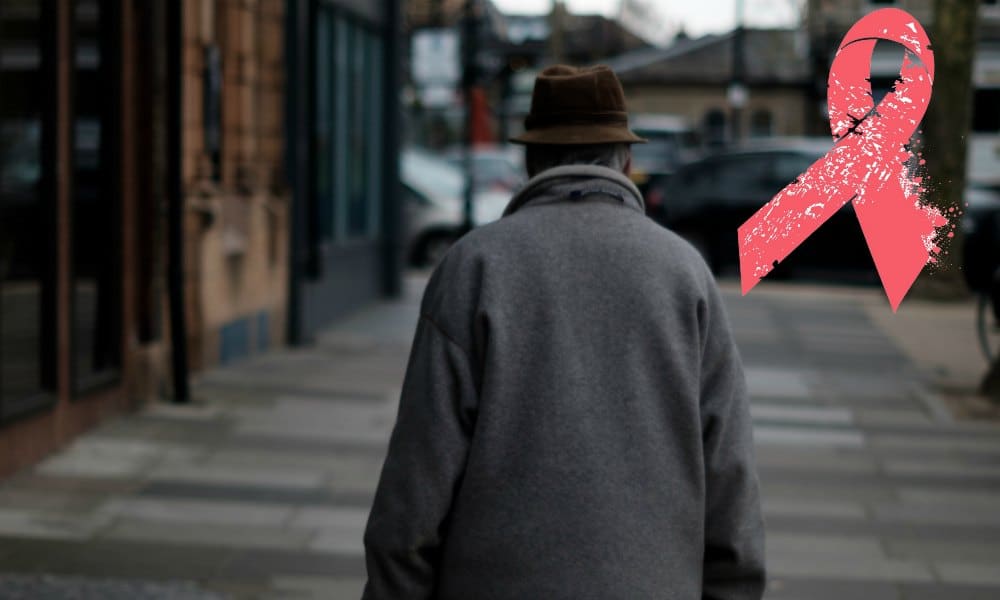 First published
HIV among China's elderly is a growing problem; it is mostly older men who get infected with HIV through extramarital sex. Their knowledge regarding safe sex is often lacking.
As it is World AIDS Day on December 1st, and while major discussions on the alleged first gene-edited babies immune to HIV are still top trending, other noteworthy HIV-related news is also gaining a lot of attention on Chinese social media these days.
At time of writing, more than 220 million people have viewed the Weibo hashtag "Number of Elderly AIDS Cases on the Rise" (#老年艾滋病病例上升#). The hashtag has emerged amidst news reports that there is a significant rise in the number of HIV cases among the elderly in China, particularly among men.
According to an article published on Weibo by Chinese news outlet The Paper, the number of known cases of HIV among Chinese men above the age of 60 has risen from 8391 cases in 2012 to 19815 cases in 2017.
On November 27, the Hangzhou Center for Disease Control and Prevention (杭州市疾控中心) released news information relating to the problems of the rising cases of HIV and AIDS among the elderly.
In the city of Hangzhou, the detection of HIV among patients who are over 50 years old has doubled over the past three years.
According to a specialist from the Hangzhou center, this rise of HIV has to do with the limited HIV awareness among elderly communities, and with the fact that they are often not accustomed to using condoms.
Extramarital heterosexual sex is the main way of transmission for elderly men, with some also getting HIV because of homosexual sex. For elderly women, marital sex is the main way of transmission.
Because they are often late in seeking medical treatment when they feel unwell, the detection of HIV is often late, which makes that there is a relatively high number of AIDS-related deaths among elderly patients.
The problem of the rising number of HIV patients among China's elderly population has received more scholarly attention of the past few years. According to a 2014 study by Tang et al, the sharp rise of HIV among elderly became more visible after 2010. In 2011, people over the age of 60 accounted for 28.4% of the total HIV cases Guangxi province (this was 18.7% in 2009).
A study in Nanning, capital of Guangxi, found that heterosexual transmission accounted for 90% of HIV cases among those over 50 years old, and that low-cost commercial sex venues were a primary site of infection (Tang et al 2014, 2).
The research by Tang et al shows that the use of aphrodisiacs (cheaper alternatives to Viagra, often illegally produced in local workshops) is significantly associated with an increased HIV risk for men over 50 who purchase commercial sex with female prostitutes (3).
One popular WeChat blog explained the reasons behind the problem of HIV among China's elderly as follows:
1. They see prostitutes because they are seeking ways to fulfill their sexual needs.
2. There is little awareness on HIV or AIDS. (According to one story quoted in the blog, an elderly man who was diagnosed with HIV even told the doctor he had washed himself with detergent every time after he had sex with a prostitute – he "did not understand" how he got infected.)
3. They do not know how to use condoms / they are not accustomed to using condoms.
On Weibo, there are many commenters who show their sympathy for the elderly women who get infected with HIV within their marriage because of their husband's extramarital sexual behaviors. "How tragic for them," a popular comment said, while others wonder: "What's the purpose of marriage then?"
The Center for Disease Control and Prevention advises people who have had extramarital sex, homosexual or heterosexual, to get themselves checked on HIV – also if there are people who suspect that their partner might have had sexual encounters outside of the marriage.
"The sex life of the elderly is a sensitive topic, but it needs to be talked about," well-known lawyer Yi Shenghua (易胜华) writes on Weibo: "If we do not attach importance to the [open] discussion of this topic, the problem of AIDS among China's eldery will only grow bigger."
By Manya Koetse and Miranda Barnes
Follow @whatsonweibo
Tang Z, Wu X, Li G, Shen Z, Zhang H, et al. 2014. "Aphrodisiac Use Associated with HIV Infection in Elderly Male Clients of Low-Cost Commercial Sex Venues in Guangxi, China: A Matched Case-Control Study." PLOS ONE 9(10): e109452. https://doi.org/10.1371/journal.pone.0109452.
Photo used in featured image by David Sinclair.
Spotted a mistake or want to add something? Please let us know in comments below or email us.
©2018 Whatsonweibo. All rights reserved. Do not reproduce our content without permission – you can contact us at info@whatsonweibo.com