An Introduction to Sina Weibo: Background and Status Quo
Sina Weibo, often referred to as 'Weibo', is one of the biggest social media platforms of China. A short introduction to China's most popular micro-blogging service.
This is What's on Weibo's short introduction to Sina Weibo, China's biggest social media network that was launched in 2009. Over the past eight years, Weibo has transformed from a Chinese equivalent of Twitter to a comprehensive platform that incorporates the major features of social media channels like Twitter, YouTube, and Instagram [last updated April 2017].
Sina Weibo is China's most popular social media platform. This is What's on Weibo's Sina Weibo File: an introduction to Sina Weibo, with regularly updated facts and stats.

What's on Weibo's Weibo File:
1. What is Sina Weibo? A Short Intro
2. Weibo Dead? Au Contraire!
3. Sina Weibo in Numbers
4. Weibo's Biggest Stars
1.
What is Sina Weibo?
A Short Intro
Sina Weibo (新浪微博), often simply called 'Weibo' (pronounce as way-bo), is one of the biggest social media platforms of China. 'Weibo' literally means 'micro-blog.'
Weibo is often explained as the Chinese equivalent of Twitter or Facebook, two services that are blocked in mainland China. The year that Sina Weibo was launched (2009) was a pivotal year for China in terms of micro-blogging. Besides Twitter, domestic social media sites such as Zuosa, Fanfou and Taotao were rapidly gaining popularity. Following the Urumqi riots in 2009, Chinese authorities blamed the free flow of information for the surge of social unrest and put a stop to Twitter, Facebook and many local microblogs (Sullivan 2012, 775). Sina Weibo was introduced as a new social media platform that would keep the stream of incoming posts under control by tracking and blocking 'sensitive' content (ibid. 2012, 775-776).
There are multiple sites in China that offer micro-blogging services, but Sina Weibo is still the most popular one around the Chinese web. Three years after its launch, it already had 503 million registered users (Chen et al 2012, 1; Zhao et al 2014, 613); a significant majority of the 640 million Internet users that China holds.
Sina Weibo is often called the "Chinese Twitter", but actually it is more versatile. The platform functions as what could be said to be a combination of Facebook and Twitter, but ultimately is unique.
Weibo has a 140 character limit to each post and users are part of a "follower-followee network" (Gao et al 2012, 88). The relationship between followers and followees is unidirectional; one can 'follow' an individual and read their 'weibos' (posts), like and share them, without being followed back. It is possible for users to upload videos, images, and gifs.
Research shows that there are quite some differences between how Weibo is used in China and Twitter is used in other countries. Not only do users of Sina Weibo publish more posts than those on Twitter, they also tend to disclose more personal information about themselves. They are more active in reacting on other people and sharing their views (Gao et al 2012, 93; Sullivan 2012, 774). While topics discussed on Twitter are often linked to institutions and companies, users of Sina avoid talking about (political) organizations or other institutions (Gao et al 2012, 96). The idea that Weibo is used in a more 'personal' way is supported by the fact that Sina Weibo users publish 19% more posts during the weekends. This in contrast to Twitter, where people post 11% less tweets on weekends than they do on weekdays (ibid. 2012, 98).
China is in the midst of a "microblogging revolution" (Sullivan 2012, 773). Online government regulations and censorship have not turned Chinese Internet or Weibo into a social media prison. On the contrary, the Chinese Internet could be called "one of the most vibrant economic and social cyberspaces in the world" (Yeo&Li 2012, 7). The intense online discussions on corrupt officials or multiple food scandals have demonstrated that the relationship between the censors and the world of Weibo is not black and white. Although there are many limits to what can be posted, and control is strict, Weibo does offer a national platform to ordinary Chinese netizens where they can enjoy a relatively free online environment (Sullivan 2012, 774; Magistad 2012). Weibo is a place of continuous negotiation between citizens and government on what the boundaries are, and to what extent they can be stretched. In this way Weibo is a highly politicized space. It is clear that Weibo is a significant phenomenon to present Chinese society that will keep buzzing on the net for a long time to come.
2.
Weibo Dead?
Au Contraire! 
Recently, many different media have stated that Weibo is dying as a consequence to 2015 rules that required users to register with their real names. More people allegedly switched from the more public Weibo to the more private messaging app Weixin, media argued, and Weibo would soon be on the way out as online free speech becomes more and more limited.
Although Weibo is not the more 'private' platform it used to be, it is still very much alive. Its daily active users are still on the increase, with 34% more in 2015 than in 2014. Its mobile monthly active users grew 57% in 2015.The private dimension of Weibo (talking amongst friends) has made room for Weixin, where P2P is the most important form of interaction. In December 2016, Weibo had 313 million monthly active users.
Sina Weibo is now a public social media platform and China's most dominant source of news content, where netizens come for information acquisition, sharing and commenting. They also have added additional features to the platform (such as 'Radar') to keep Weibo users coming back.
Weibo still has over 500 million registered users; and with over 212 million of them actively using the platform in 2015, and monthly active users reaching 390 million in September of 2016, Weibo is more alive than ever. Those who said Weibo was dead, were too soon to judge: WeChat has not killed Weibo and users are not leaving (yet). A number one trending topic still has up to 800 million page views and 4.9 million comments.
*Sina Weibo has more than 500 million registered users.
*There are 313 million monthly active users.
*85% of them use Weibo on their mobile.
*There are over 100 million messages posted by users each day.
*70% of Weibo's active users are at university level.
*50.10% of Weibo users are male, 49.90% are female.
*With 90 million followers, actress Xie Na is the number 1 Weibo celebrity.
Some of Weibo's top celebrities have more 'followers' than any other star in the world. The top 10 celebrities from mainland China with the biggest fan base changes every now and then but the top five has been pretty stable for the past year.
What is noteworthy about this list is that it does not contain any 'internet celebrities' (网红 wanghong), meaning people who have become self-made online influencers through the internet, for which Weibo has become known over the past 1-2 years. One example is comedian Papi Jiang, who became famous by posting funny videos of herself. Nevertheless, the biggest Weibo stars are still the 'traditional celebrities' in the sense that they have made their big breakthrough through TV or cinema.
Many of them simply have become so big on Weibo because they were among the first celebrities to join the platform since its beginning in 2009. Big names in this list, including Yao Chen, Chen Kun, and Guo Degang, already had over 54 million followers on the platform in 2013.
Here we go with our updated list of Weibo's biggest stars of 2017:
1.
Xie Na
谢娜
90.485.623 followers.
The absolute number one this list is the 'Queen of Weibo' Xie Na (1981), also nicknamed 'Nana' – an extremely popular Chinese singer, actress and designer. One of the reasons she has become so famous in mainland China is that she is the co-host of Happy Camp (快乐大本管), which is one of China's most popular variety TV shows. She presents the show together with, amongst others, colleague He Jiong, who is the number two in this list.
Xie Na stars in many popular Chinese films and television series. She has also released several albums, founded a personal clothing line, and published two books.
Before getting married to Chinese singer Zhang Jie, Xie Na was in a 6-year relationship with her Happy Camp colleague Liu Ye.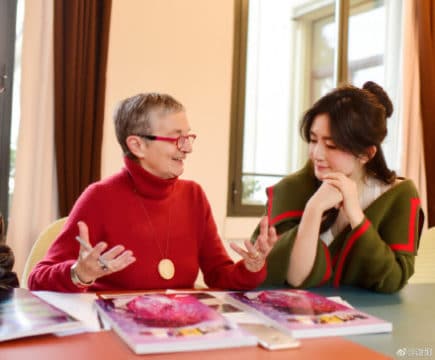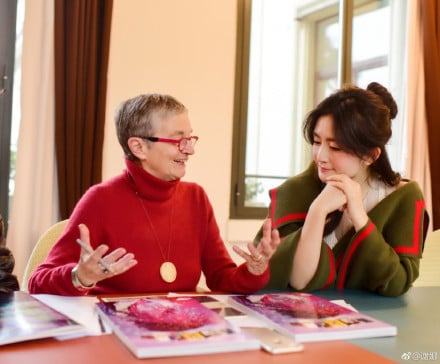 Xiena made headlines in March 2017, becoming #1 trending topic on Weibo, when she announced she would go to Italy as an overseas student to study design.
2.
He Jiong
何炅
83.883.937 followers
He Jiong (1974) has been the host of China's popular Happy Camp TV show for over ten years. He is also a singer, actor, and used to be an Arabic teacher at Beijing's Foreign Studies University. Chinese media have called He Jiong "a key figure in China's entertainment industry."
'Happy Camp' (快乐大本馆) is a prime time variety show aired by Hunan TV. It is one of China's most popular TV shows in China. With a viewership of tens of millions, it often holds first place in China's total viewing ratings.
3.
Chen Kun
陈坤
81.067.976 followers.
Chinese top actor and singer Chen Kun (1979, Chongqing) is known for his roles in, amongst others, Painted Skin and Balzac and the Little Chinese Seamstress.
Chen Kun, sometimes also known as Aloys Chen, is not only popular because of his acting work, but also for his looks – he is known to have a large gay fanbase. He is not shy about his looks, and likes to post a lot of photos of himself on his Weibo page.
4.
AngelaBaby
杨颖
80.660.742 followers.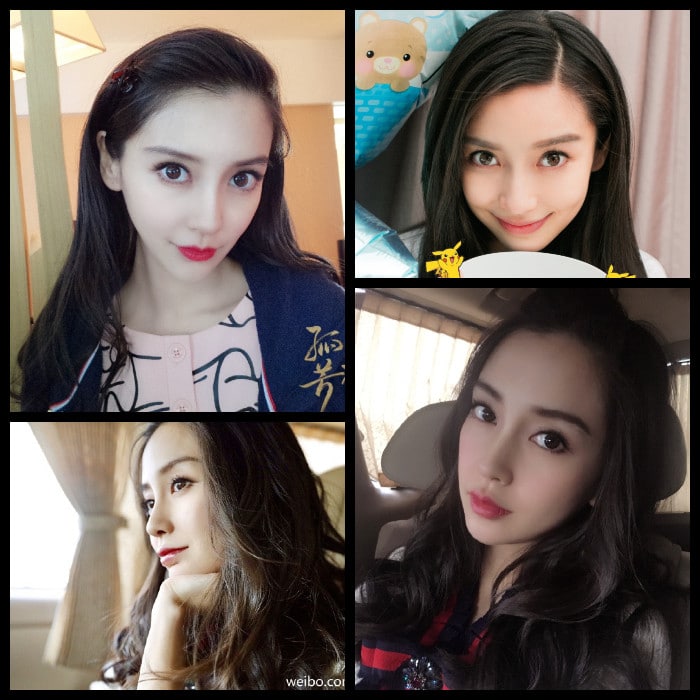 'Angelababy' (nickname for Yang Ying, 1989) has practically become a household name in China over the past few years. The actress and model started her acting career in 2007 and has taken on many roles in different movies and TV dramas.
Angelababy especially made headlines when she married Chinese famous actor Huang Xiaoming in 2015 and took extravagant pre-wedding photos in Paris. In the same year, she also set off a firestorm of debate when she underwent a medical examination to prove that she did not have facial plastic surgery to defend herself in a court case against a beauty clinic.
Angelababy is one of China's "New Four Dan Actresses" according to the 2013 Southern Metropolis Daily, meaning she is generally perceived as one of China's most bankable actresses.
5.
Yao Chen
姚晨
80.570.259 followers.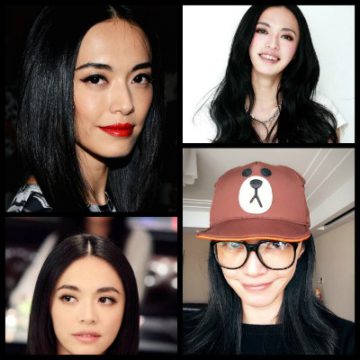 In our 2015 list of Weibo's biggest celebrities, Yao Chen was ranking first with 78 million followers. Although she has gained two million fans since then, she has dropped a few places in this list.
Fujian-born Yao Chen (1979) is a Chinese actress and Weibo celebrity, who was mentioned as the 83rd most powerful woman in the world by Forbes magazine in 2014. Being the first-ever Chinese UNHCR Goodwill Ambassador, she is also called 'China's answer to Angelina Jolie' (Telegraph).
Yao Chen was featured on the 2016 Pirelli Calendar.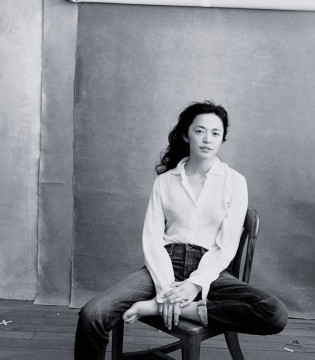 Yao Chen is not necessarily China's number one actress, but she was one of the first celebrities to share her personal life on Weibo since 2009, and interact with her fans. On Weibo, she talks about her everyday life, family, news-related issues, work, and fashion. She posts personal pictures every day.
The combination of her popularity due to acting work, combined with her frequent Weibo updates and closeness to her fans, have made Yao Chen a huge Weibo celebrity.
For the full list check out our 2017 top 10 of Weibo celebrities.
By Manya Koetse
Follow @WhatsOnWeibo
References
Chen Zhaoqun, Pengfei Liu, Xiaohan Wang and Yuantao Gu. 2012. "Follow Whom? Chinese Users Have Different Choice." Paper, Department of Electronic Engineering, Tsinghua University. Available online at http://arxiv.org/abs/1212.0167 (Accessed February 28, 2013).
Gao, Qi, Fabian Abel, Geert-Jan Houben and Yong Yu. 2012. "A Comparative Study of Users' Microblogging Behavior on Sina Weibo and Twitter." In: Masthoff, J.; Mobasher, B.; Desmarais, M.; Nkambou, R. (Eds.), User Modeling, Adaptation, and Personalization: 20th International Conference, UMAP 2012, Montreal, Canada, July 16-20, 2012 Proceedings, 88-101. Heidelberg: Springer Berlin Heidelberg.
Lunden, Ingrid. 2012. "Analyst: Twitter Passed 500M Users In June 2012." Techcrunch.com (July 30). Available online at http://tcrn.ch/OdtB41 (Accessed February 28, 2013).
Magistad, Mary Kay. 2012. "How Weibo is Changing China." Yale Global (Aug 9). Available online at http://yaleglobal.yale.edu/content/how-weibo-changing-china (Accessed February 28, 2013).
Millward, Steven. 2015. "Weibo hits 212M monthly active users, most now on mobile." Tech in Asia, Aug 19 https://www.techinasia.com/weibo-212-million-active-users/ [8.9.15].
Sullivan, Jonathan. 2012. "A Tale of Two Microblogs in China." Media Culture Society (34): 773-783.
Yeo, George and Eric X. Li. 2012. "Yin and Yang: Sina Weibo and the Chinese State." New Perspectives Quarterly 29(2): 7-9.
Zhao, J., Wu, W., Zhang, X., Qiang, Y., Liu, T., & Wu, L. 2014. "A Short-Term Trend Prediction Model of Topic over Sina Weibo Dataset." Journal of Combinatorial Optimization (28):613-625.
(Image: http://charliewang.me/a-close-look-at-the-sina-weibo-phenomenon)
Article by Manya Koetse for What's on Weibo. 2013-2015.
©2015 Whatsonweibo. All rights reserved. Do not reproduce without permission – you can contact us at info@whatsonweibo.com.
What Are Weibo's "Super Topics"?
Explaining Weibo's "Super Topics"
What are Weibo's "Super Topics" (超级话题) and what makes them different from normal hashtags?
Over the past year, Weibo's so-called "Super Topics" (超级话题) have become more popular on the social media platform as online spaces for people to connect and share information.
Weibo's "super topic" function has been around since 2016. The function allows Weibo users to create and join interest-based content community pages that are online groups separated from the main Weibo space. One could perhaps compare these Weibo Super Groups to 'mega-threads' or 'subreddits' on Reddit.
These are the most important things to know about Weibo's Super Topics:
#1 A Super Topic is Not the Same as a Hashtag
Similar to Twitter, hashtags make it possible for Weibo users to tag a topic they are addressing in their post so that their content pops up whenever other people search for that hashtag.
Different from Twitter, Weibo hashtags also have their own page where the hashtag is displayed on top, displaying how many people have viewed the hashtag, how many comments the hashtag is tagged in, and allowing users to share the hashtag page with others.
A Super Topic goes beyond the hashtag. It basically is a community account where all sort of information is shared and organized. People can 'follow' (关注) a Super Topic and can also 'sign in' (签到).
On the main page of every Super Topic page, the main subject or purpose of the super topic is briefly explained, and the number of views, followers, and posts are displayed.
A super topic-page can be created by any Weibo user and can have up to three major hosts, and ten sub-hosts. The main host(s) can decide which content will be featured as essential, they can place sticky notes, and post links to suggested topics.
#2 A Super Topic Is a Way to Organize Content
Super Topic pages allow hosts to organize relevant content in the way they want. Besides the comment area, the page consists of multiple tabs.
A tab right underneath the main featured information on the page, for example, shows the "sticky posts" (置顶帖) that the host(s) of the page have placed there, linking to relevant information or trending hashtag pages. Below the sticky notes, all the posts posted in the Super Topic community are displayed.
One of the most important tabs within the Super Topic page is called "essential content" (精花), which only shows the content that is manually selected by the host(s). This is often where opinion pieces, articles, official news, or photos, etc. are collected and separated from all the other posts.
Another tab is the "Hall of Fame" (名人堂), which mainly functions as a reference page. It features links to the personal Weibo pages of the super topic page host(s), links to the Weibo pages of top contributors, and shows a list of the biggest fans of the Super Topic. Who the biggest fan of the page is, is decided by the number of consecutive days a person has "checked-in" on the page.
#3 Super Topics Are a Place for Fans to Gather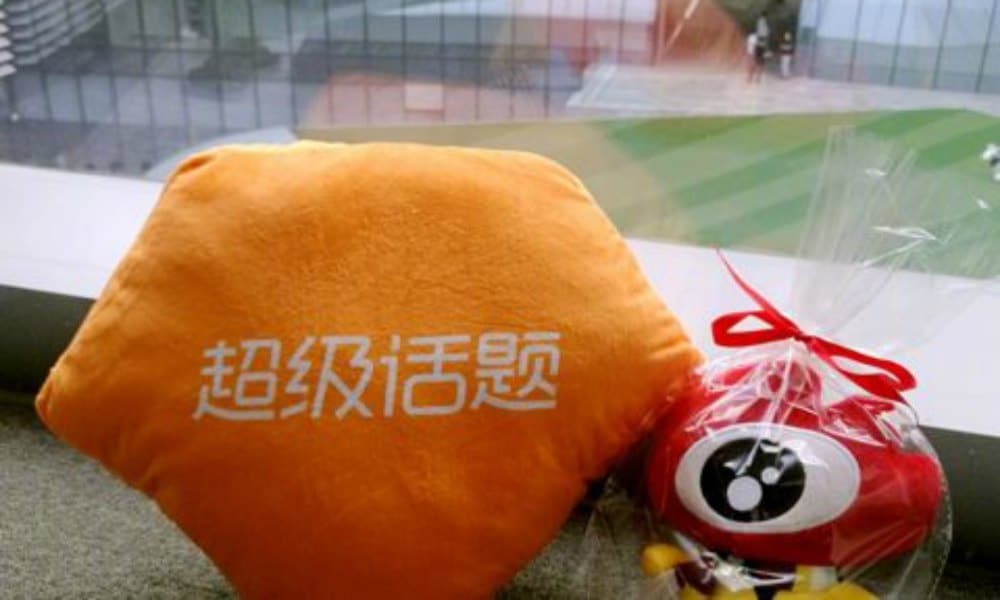 Although a Super Topic could basically be about anything, from cities to products or hobbies, Super Topics are often created for Chinese celebrities, video games, football clubs, or TV dramas.
Through Super Topic pages, a sense of community can be created. People can be ranked for being the most contributive or for checking in daily, and comment on each other's posts, making it a home base for many fan clubs across China.
The host(s) can also help somebody's page (e.g. a celebrity account) grow by proposing them to others within the group.
Super Groups are ranked on Weibo based on their popularity. This also gives fans more reason to stay active in the group, making their Super Topic top ranking within their specific category (TV drama, food, photography, sports, games, etc).
What makes the Super Topic group more 'private' than the common Weibo area, is that people posting within the Super Topic can decide whether or not they also want their comment shared on their own Weibo page or not. If they choose not to, their comments or posts will only be visible within the Super Topic community.
By Manya Koetse & Gabi Verberg, with contributions from Boyu Xiao
Spotted a mistake or want to add something? Please let us know in comments below or email us.
©2019 Whatsonweibo. All rights reserved. Do not reproduce our content without permission – you can contact us at info@whatsonweibo.com
Why Trump Has Two Different Names in Chinese
Why does 'Trump' have multiple names in Chinese?
First published , updated version published March 7, 2019
It is confusing even for Chinese netizens and journalists: why does Donald Trump have multiple names in Chinese? And which is the right one to use? What's on Weibo explains.
Donald Trump has two most commonly used different names in Chinese. In Mandarin*, they are Tèlǎngpǔ (特朗普) and Chuānpǔ (川普). Both names have been used by Chinese mainstream media and netizens for years.
*(Due to the scope of this article, we'll just use the Mandarin pinyin here.)
In the Chinese translation of Donald Trump's autobiography The Art of the Deal (1987), the 'Tèlǎngpǔ' transliteration is used, whereas the translation of the George Ross book Trump-Style Negotiations (2008) uses 'Chuānpǔ' as the Chinese name for Trump.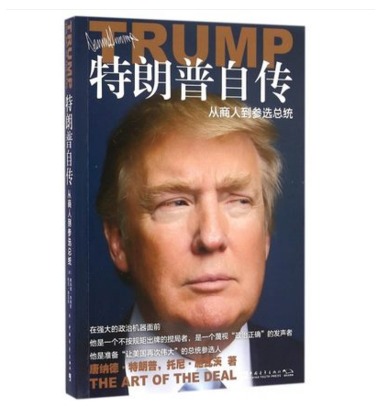 Considering that Trump is making headlines every day, more people are wondering why Trump has two Chinese names, and which one is the correct name to use. There are even discussions about the topic on Chinese social media.
Why are foreign names translated?
Why are non-Chinese names actually translated into Chinese at all? With English and Chinese being such vastly different languages with entirely different phonetics and script, the majority of Chinese people will find it hard to pronounce a foreign name that is written in English.
Writing foreign names or terms in Chinese script has a long history and practical reasons which won't be further elaborated on here. At present, aside from being standardized, it does not just help Chinese speakers to pronounce these words, it also makes it easier to remember them. Most Chinese names usually consist of two or three characters; the first character is the surname, and the last character(s) is the given name.
Translating a name to better adapt to the culture in which it is used does not only happen with English names in China; you often see the same happening with Chinese names in foreign countries.
In that case, the first character (surname) is moved to the back, and the given name changed into an English one. Alibaba's Ma Yun, for example, has become globally known as 'Jack Ma.' Film star Zhao Wei is called 'Vicky Zhao', Tencent's Ma Huateng is known as 'Pony Ma,' and the popular actress Lin Yun is called 'Jelly Lin.'
The right way to translate a foreign name in Chinese
There are multiple ways to translate a foreign name to Chinese. Most commonly, a name is translated into Chinese characters that are phonetically similar to the original name, without necessarily being very meaningful. The transliteration of 'Hillary' (Clinton), for example, is 'Xīlālǐ' (希拉里). 'Bush' is translated as 'Bùshí' (布什).
Another option is to choose a name purely based on meaning rather than phonetics. One example is Elvis Presley, who is called 'Cat King' (Māo Wáng 猫王) in Chinese, which stays close to his nickname "The Hillbilly Cat."
The best option when translating a foreign name into Chinese, however, is to make sure it stays close to its original pronunciation while also using elegant characters. In other words; it is nice when a name's translation makes sense both phonetically and semantically. Marilyn Monroe's last name in Chinese is Mènglù (梦露), for example, which sounds like 'Monroe' and has the characters for 'Dream Dew' – a perfect transliteration for such a dreamy actress.
Even when the characters used for a foreign name in Chinese are not necessarily intended to convey a certain meaning, it is important that they do not have any negative connotations. Nobody wants a character in their name associated with divorce, disease or death – it is believed to bring bad luck.
Another thing is that it is considered helpful for foreign names in Chinese is to maintain a 'foreign flavor' to it, to make it clear that the name is actually a transliteration. To give an example raised in this Nikkei article: President Reagan's name is generally translated as Lǐgēn 里根 in Chinese – the characters being somewhat uncommon for a Chinese name.
The same name could also be written with the characters 李根, very common for a Chinese name, but then it would be difficult to know whether a media report is talking about Reagan the President or just a local Chinese person by the same name. Transliterations of foreign names, therefore, are often easily recognizable as foreign names on purpose.
Trump, Tèlǎngpǔ, and Chuānpǔ
In the case of Trump, his Chinese names are mainly chosen for phonetic reasons, with different sources using different characters. Part of the challenge in deciding the right Chinese translation for his name, is the fact that Chinese does not have consonant cluster 'tr' as one sound.
The Chinese-language Nikkei newspaper dedicated an op-ed written by Chinese scholar Ke Long (柯隆) to the matter, who argues that although it may all seem trivial, it is actually quite confusing and unpractical for president Trump to have more than one name in Chinese.
The Chinese media in Taiwan, Hong Kong, and most overseas Chinese-language media, refer to Trump as 'Chuānpǔ' (川普).* According to the World Journal, the biggest Chinese-language newspaper in the US, it is the only proper way to translate this name, yet most Chinese state media and Chinese-language UK media (such as BBC) all use 'Tèlǎngpǔ.'
* (The Chinese version of The New York Times 纽约时报中文版 is an exception, as 'Tèlǎngpǔ' 特朗普 is generally also used in this publication.)
Author Ke Long explains that Chinese translations of foreign names try to stay as close as possible to the pronunciation of a name in its original language. This is why the name of the city 'Paris' is pronounced 'Bālí' (巴黎) in Mandarin Chinese, staying close to the French pronunciation, and 'Amsterdam' being 'Āmǔsītèdān' (阿姆斯特丹), which follows the city's Dutch pronunciation.
If the British would pronounce 'Trump' as 'te-lan-pu,' then it would thus perhaps be more understandable why media such as the BBC would write Tèlǎngpǔ. But they don't pronounce it like that, Ke Long argues, saying that the use of 'Tèlǎngpǔ' thus does not make sense, and is actually closer to the Japanese way of writing Trump's name ('トランプ': to-ra-n-pu).
More so, the author writes, it does not make sense for Chinese media to take over the British transliteration of the Trump name. Considering Trump is American, Chinese media should follow the translations made by American media. He also notes that if it would be about the Prime Minister of Britain, the Chinese transliteration should follow the one used by the media in the UK.
Although the Nikkei author seems to advocate for a singular use of 'Chuānpǔ' by all media, no Chinese media are necessarily 'wrong' in their transliteration of the name Trump. The 'Tèlǎngpǔ' 特朗普 translation follows the example of outlets such as the BBC, while Chuānpǔ 川普 follows that of other media.
Some Chinese bloggers argue that Chuānpǔ 川普 is the best way to write Trump's name, because the first character, that actually means 'river,' is commonly used in Chinese, making the name sound more 'natural' and easy to pronounce than 'Tèlǎngpǔ.' Moreover, they argue that the Mandarin 'chuan' sound is more appropriate to convey the pronunciation of 'tr' than the 'te-lang' way.
In the end, the reason why Trump has two names most commonly used in Chinese is just a matter of media, with various mainstream outlets adopting different names since Trump first made headlines, and without there being any clear consensus on which Chinese name to use across all these different Chinese-language media platforms around the world.
Chuángpù and Chuángpò?
On Chinese social media, President Trump even has more than two names. There are also netizens referring to him as 床鋪, 闯破 or 床破 (Chuángpù/Chuángpò); these are all transliterations that contain strange or negative characters, making the name unrefined and harsh-sounding on purpose to make the name 'Trump' look and sound bad.
Although there have been online discussions on the right transliteration for the name Trump, it is unlikely that there will be one official Chinese name for the US President in the near future. Xinhua News, China's official state-run press agency, has consistently been using Tèlǎngpǔ 特朗普 for years, and will probably continue to use it.
Many netizens simply use both versions of his name in one post to avoid confusion, and some news reports have even started using both names in its headlines (image below).
Despite the somewhat confusing situation at hand, there are also those who do not seem to mind at all. "Who cares if it is Tèlǎngpǔ or Chuānpǔ anyway?" one netizen says: "In this day and age, we all know who it is we are talking about."
– By Manya Koetse
Follow on Twitter or Like on Facebook
This article first appeared in 2017 and has been republished with various corrections:
– The first version did not properly convey the argument made by author Ke Long in his Nikkei piece, which is more clearly laid out in this version.
– This version has added some extra information coming from sources after 2017.
Spotted a mistake or want to add something? Please email us.
©2019 Whatsonweibo. All rights reserved. Do not reproduce our content without permission – you can contact us at info@whatsonweibo.com