North Korea Launches Its Very First Tablet
North Korea has launched its very own tablet. The device, that is said to be locally produced, is an Android tablet that can be obtained for 200 dollars. One problem: it does not have access to wifi.
[box] This is Weiblog: the What's on Weibo blog section. Short daily updates on what is currently trending on China's biggest social medium, Sina Weibo.[/box]
Trending topic of August 4: North Korea launches its first tablet (#朝鲜平板电脑#). Besides the tragic news on the Yunnan earthquake and the Kunshan factory explosion, China's microbloggers are vigorously posting about a new tablet allegedly produced in North Korea.
The tablet was obtained by a South Korean science & technology research institute. It is said that the so-called Samijyon tablet is an Android device that is manufactured in North-Korea – tourists can buy it for 200 American dollars. Since Internet use in North Korea is severely restricted, the tablet cannot access the Internet. It does, however, have access to North-Koreans own domestic 'Internet'.
Weibo netizens have different reactions to the launch of the North Korean tablet; although there are many who ridicule this tablet for not being able to go online, there are also those who argue that Chinese internet users are heavily restricted too. As one microblogger says: "What I think about this discussion on North Korea's tablet – it's the pot calling the kettle black. We ourselves cannot access Facebook, Twitter or Google. Aren't we just the same?" Another Weibo user says: "As one of the only four countries that cannot access Twitter, Facebook, etc., I think that our Internet also cannot be called 'the Internet', it's also just China's local area network."
Several media, including NorthKoreaTech.org, have reported about the Samjiyon before. This article on North Korea tech extensively covers the tablet and its functions.
[box type="bio"]
About the Author: Manya Koetse is the editor of What's on Weibo. She's a Sinologist who splits her time between the Netherlands and China. She earned her bachelor's degrees in Literary Studies, Japanese & China Studies and completed her MPhil in Asian Studies. Contact: manya@whatsonweibo.com, or follow on Twitter.[/box]
Waves of Support for Huawei on Chinese Social Media following US Blacklisting
"My next phone will definitely be a Huawei."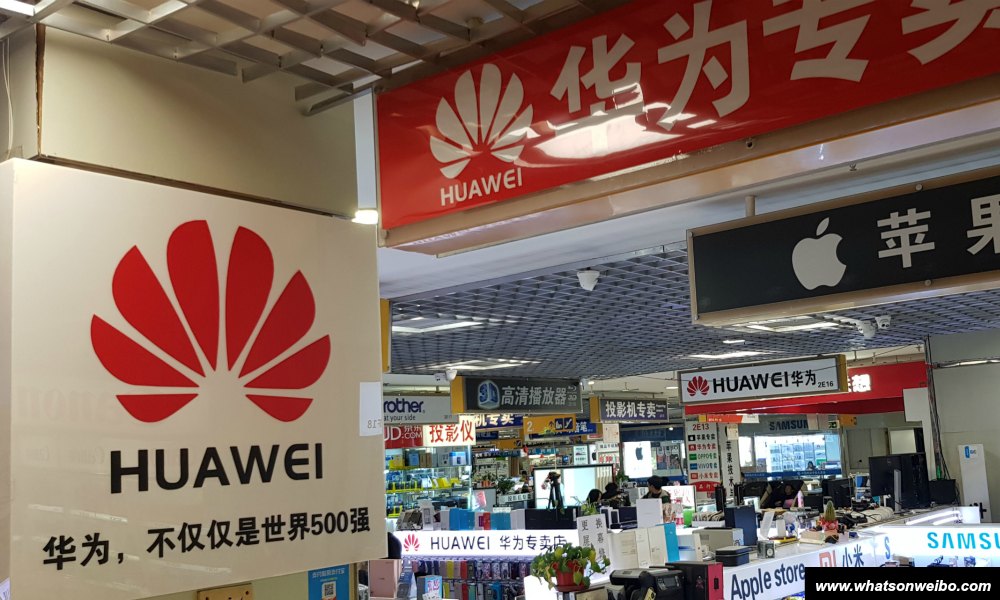 The US blacklisting of Huawei has left many Huawei owners across the world shocked and wondering if they will need to stop using their phone. In China, however, social media users are seemingly less worried, cheering on Huawei as China's 'national pride.'
Huawei smartphone users will allegedly receive no future updates from Android now that Google has suspended Huawei's access to its mobile Operating System, following orders issued by the US Trump administration, Reuters reported on Sunday.
The Chinese telecom giant was added to a trade blacklist earlier last week,as the China-US trade war reached another tipping point.
Huawei has been using Google's operating system for over a decade. Huawei debuted its first Android smartphone in February of 2009.
Besides being cut off from the world's best-selling operating system, some of the world's leading chip designers and suppliers are also ceasing their dealings with Huawei until further notice.
The news left many Huawei users outside of China worried and panicked. On Twitter, Huawei users have been asking what to do with their new Huawei device, with some saying they want to switch brands as soon as possible.
On Chinese social media, however, many people discussing this news are vowing not to abandon Huawei in light of the recent developments. "I've always used Huawei, and will never change," some said, with others even commenting: "I'm preparing to switch to a Huawei phone, I hope they can stand firm."
Huawei responded to the recent developments on May 20th, saying that Huawei does not need to depend on American suppliers for their chips, nor for their Operating System (OS). Huawei has reportedly been working on its in-house 'Hong Meng' OS since 2012.
They also promised to continue providing security updates and after-sale services for its smartphones and tablets, The Guardian reports.
Perhaps surprisingly, the majority of Chinese online responses to the issue are rather positive at the time of writing. The larger part of comments on Weibo are not necessarily anti-American, nor pessimistic about Huawei's future, but instead confident that Huawei will have no problems in overcoming the recent hurdles.
On Weibo, the hashtag "Huawei Doesn't Need to Rely on America for its Microchips" (#华为芯片可以不依赖美国供应链#) had over 19 million views by Monday night. The hashtag "Huawei's Self-Developed Operating System Hong Meng" (#华为自研操作系统鸿蒙#) also took off on Monday in response to the news that Huawei has been developing its own OS for years, in case it would no longer be able to depend on Google for the Android OS.
"What's been happening with Huawei recently teaches us an important lesson," one Weibo user (@叼着猫的小花鱼) wrote: "Sometimes, it's essential to have a plan B!" The Chinese idiom 'Jū ān sī wēi' (居安思危) is used by many, meaning "think of dangers in times of safety" or "be vigilant in peacetime." The second character of the idiom, ān 安, is also the first in the Chinese term for 'Android' (安卓).
Many netizens commented that they are looking forward to the Huawei OS, and predict that one potential consequence of the China-US trade war will be that all Chinese smartphones might eventually switch to a Chinese Operating System and use made-in-China chips and electronics.
On China's Douyin (Tiktok) platform, hundreds of people are sharing short videos of Huawei chief Ren Zhengfei (任正非) talking about Huawei as the world leader in 5G technology, with comment sections showing praise for the Huawei brand: "My next phone will definitely be a Huawei."
"We [Chinese] are becoming more and more confident," one of the 12,000+ comments on Douyin said.
Both on Weibo and Douyin, people express that Huawei is more than a brand to them, saying it is a "national pride." The slogan "Go China! Go Huawei!" ("加油中国 加油华为") is ubiquitous on social media.
"Some of my close friends are thinking of buying an iPhone, and I think it's shameful," one Douyin user wrote. "I will unconditionally support domestically produced products. Go Huawei!", others wrote on Weibo.
For now, Huawei users will still have access to the Android version on their existing devices and will still be able to download app updates provided by Google.
By Manya Koetse
Spotted a mistake or want to add something? Please let us know in comments below or email us.
©2019 Whatsonweibo. All rights reserved. Do not reproduce our content without permission – you can contact us at info@whatsonweibo.com
What Are Weibo's "Super Topics"?
Explaining Weibo's "Super Topics"
What are Weibo's "Super Topics" (超级话题) and what makes them different from normal hashtags?
Over the past year, Weibo's so-called "Super Topics" (超级话题) have become more popular on the social media platform as online spaces for people to connect and share information.
Weibo's "super topic" function has been around since 2016. The function allows Weibo users to create and join interest-based content community pages that are online groups separated from the main Weibo space. One could perhaps compare these Weibo Super Groups to 'mega-threads' or 'subreddits' on Reddit.
These are the most important things to know about Weibo's Super Topics:
#1 A Super Topic is Not the Same as a Hashtag
Similar to Twitter, hashtags make it possible for Weibo users to tag a topic they are addressing in their post so that their content pops up whenever other people search for that hashtag.
Different from Twitter, Weibo hashtags also have their own page where the hashtag is displayed on top, displaying how many people have viewed the hashtag, how many comments the hashtag is tagged in, and allowing users to share the hashtag page with others.
A Super Topic goes beyond the hashtag. It basically is a community account where all sort of information is shared and organized. People can 'follow' (关注) a Super Topic and can also 'sign in' (签到).
On the main page of every Super Topic page, the main subject or purpose of the super topic is briefly explained, and the number of views, followers, and posts are displayed.
A super topic-page can be created by any Weibo user and can have up to three major hosts, and ten sub-hosts. The main host(s) can decide which content will be featured as essential, they can place sticky notes, and post links to suggested topics.
#2 A Super Topic Is a Way to Organize Content
Super Topic pages allow hosts to organize relevant content in the way they want. Besides the comment area, the page consists of multiple tabs.
A tab right underneath the main featured information on the page, for example, shows the "sticky posts" (置顶帖) that the host(s) of the page have placed there, linking to relevant information or trending hashtag pages. Below the sticky notes, all the posts posted in the Super Topic community are displayed.
One of the most important tabs within the Super Topic page is called "essential content" (精花), which only shows the content that is manually selected by the host(s). This is often where opinion pieces, articles, official news, or photos, etc. are collected and separated from all the other posts.
Another tab is the "Hall of Fame" (名人堂), which mainly functions as a reference page. It features links to the personal Weibo pages of the super topic page host(s), links to the Weibo pages of top contributors, and shows a list of the biggest fans of the Super Topic. Who the biggest fan of the page is, is decided by the number of consecutive days a person has "checked-in" on the page.
#3 Super Topics Are a Place for Fans to Gather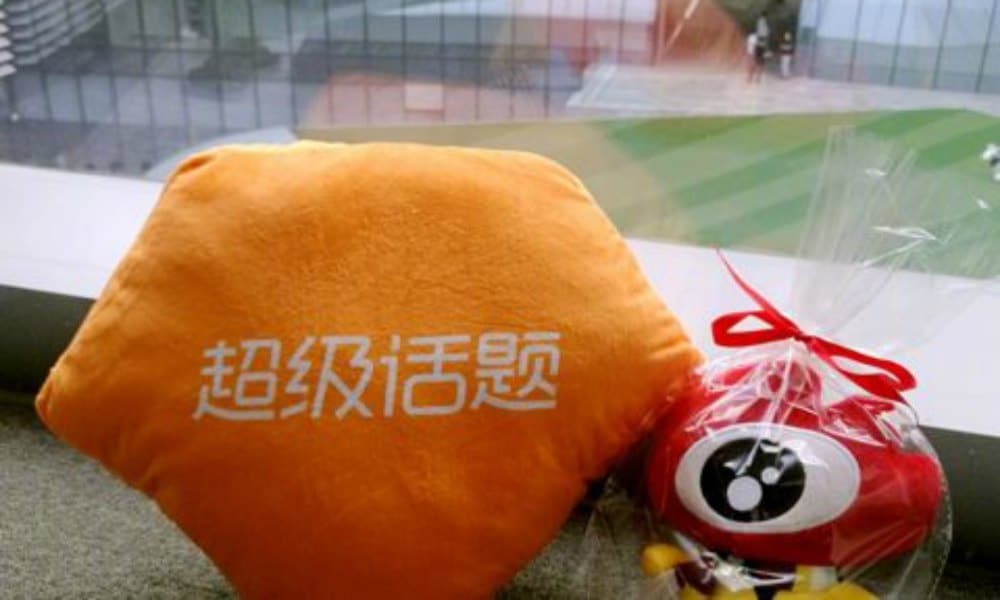 Although a Super Topic could basically be about anything, from cities to products or hobbies, Super Topics are often created for Chinese celebrities, video games, football clubs, or TV dramas.
Through Super Topic pages, a sense of community can be created. People can be ranked for being the most contributive or for checking in daily, and comment on each other's posts, making it a home base for many fan clubs across China.
The host(s) can also help somebody's page (e.g. a celebrity account) grow by proposing them to others within the group.
Super Groups are ranked on Weibo based on their popularity. This also gives fans more reason to stay active in the group, making their Super Topic top ranking within their specific category (TV drama, food, photography, sports, games, etc).
What makes the Super Topic group more 'private' than the common Weibo area, is that people posting within the Super Topic can decide whether or not they also want their comment shared on their own Weibo page or not. If they choose not to, their comments or posts will only be visible within the Super Topic community.
By Manya Koetse & Gabi Verberg, with contributions from Boyu Xiao
Spotted a mistake or want to add something? Please let us know in comments below or email us.
©2019 Whatsonweibo. All rights reserved. Do not reproduce our content without permission – you can contact us at info@whatsonweibo.com