Questions Surrounding Tragic Suicide of WePhone Founder Su Xiangmao
The tragic suicide of WePhone app founder Su Xiangmao has been dominating debates on Chinese social media.
The tragic suicide of WePhone app founder Su Xiangmao has been dominating debates on Chinese social media over the past few days. It is the first time in China that a popular app closes down because its founder committed suicide. Netizens now demand to know the truth behind the story.
"This is the first case in the history of the internet that an app closes down because its founder committed suicide, and that the reason for the suicide is a malicious wife who basically killed him," 'Brother News' (新闻哥), a popular WeChat account, wrote on September 11.
The death of Beijing IT entrepreneur Su Xiangmao (苏享茂), aged 37, indeed has gotten everybody talking on Chinese social media over the past days, making headlines in hundreds of newspapers in mainland China and Taiwan.
It is the dramatic narrative behind the tragedy that has captured Chinese netizens – especially because a large part of this story takes place online.
Su's suicide note, in which he says his 29-year-old ex-wife blackmailed him into paying her 10 million RMB (±1.5 million US$), was placed on Chinese social media right before his death with her personal details, along with an app notification which also sent users his ex-wife's phone number.
A suicide note and online revenge
Su Xiangmao is known as the founder of the well-known WePhone software, a Skype-like app that allows users to make phone calls and send text messages to other WePhone users for free. Su Xiangmao jumped to his death from the balcony of his apartment in the early morning of September 7.
Shortly before his death, Su published his suicide note on social media which revealed his grievance about the nasty divorce between him and his ex-wife Zhai Xinxin (翟欣欣).
See full translation of suicide note here
In his online suicide note, Su says that he had met Zhai through dating site Jiayuan.com and was only briefly married to her when she suddenly changed in behavior. The pair agreed to divorce, which is when the situation turned bitter, the note says.
Zhai allegedly blackmailed Su into paying her over a million dollars and leaving his home in Sanya to her. She intimidated and harassed him, and threatened to take his app offline through her uncle, an influential government official. The situation eventually left Su so exhausted that he decided to sign the divorce papers, losing all of his capital.
In the suicide note, Su says it is "vicious woman" Zhai who actually killed him. He ends the public note with her home address, phone number, and office address.
An app notification sent to all users of WePhone said: "The owner of this company is killed by his evil wife Zhai Xinxin [phone number]. WePhone is suspending its services!"
In search of the truth
In the aftermath of the suicide, online discussions continue to play an important role in the search for the truth about what happened to Su, and whether or not Zhai is legally guilty of extortion, with various friends or witnesses coming forward through online media.
Reports by netizens about the case are flooding social media under hashtags such as "Suicide of WePhone Founder"(#wephone创始人自杀). Generally, ex-wife Zhai is seen as the culprit who terrorized Su to such an extent that he eventually saw suicide as his only way out. Some say Zhai even is a professional scammer who received large sums of money from two previous marriages.
Family members of Su have confirmed to Chinese media that in the hours preceding Su's suicide, he received numerous text messages from Zhai with insults and threats, saying he needed to give her money or else she would report his "illegal income" or "grey business" to the police and make sure he would end up in jail. Screenshots of these messages have been leaked online.
They also say that during the time they were married, Su spent no less than 13 million yuan (nearly 2M$) on Zhai in buying her a house and a Tesla car.
But there are also others, including former classmates of Zhai, who say Zhai was a top student at a prestigious Beijing university and that she is now an ambitious career woman who has no reason to scam others for money.
On September 12, Zhai's uncle Liu Kejian also stated that he had no part in any situation involving Mr. Su, and that he had never even met him.
And to what extent can the dating site where Su and Zhai met, Jiayuan.com, be held accountable for this tragedy, some wonder. Jiayuan is an online dating platform meant for people who are looking to get married. If Zhai had indeed married twice before and is a professional scammer, then the site should have known this and should have deleted her from their database, according to some netizens' views.
Jiayuan issued a statement regarding the case, saying the couple were its VIP members. The dating site also said it will assist in any police investigation into Su's death.
"A second Ma Rong"
To some extent, the WePhone founder case resembles the 2016 divorce case of Wang Baoqiang and Ma Rong. Uncoincidentally, many netizens on Weibo refer to Su's ex-wife as "a second Ma Rong."
Ma Rong became the most-hated woman on Chinese social media in 2016 when she cheated on her husband Wang Baoqiang, a popular film star, and later sued him for defamation of character. Many called the young Ma Rong a 'golddigger' who only married Wang for his money.
Similar to the current WePhone case, Chinese social media played an important role as the marriage crisis between Wang and his wife unfolded within a matter of days after Wang placed a public message on Weibo accusing his wife of cheating with his agent and announcing the divorce.
With every piece of news coming out on the Wang divorce drama, netizens jumped right on it to vent their opinion or to scold Ma Rong. As now, netizens turned into private detectives on the matter, inspecting old photos for clues that Ma Rong was indeed having an affair before or finding out her address and number and publishing them online, along with dozens of other official papers or screenshots serving as evidence in the case.
On September 12, a new website was set up by Chinese netizens (zhaixinxin.com), fully dedicated to the WePhone case and exposing the alleged lies by Zhai.
As with the Ma Rong story, it is probable that this case is not a "today's newspaper is tomorrow's fish and chip paper" case; with new facts popping up, the case will inescapably become the trending topic of the day again until netizens are satisfied with the answers they have found.
As one netizen (@猎头老王V) says: "I want to know how the country will deal with the Zhai Xixi case. We need answers so Su Xiangmao can rest in peace."
By Manya Koetse
Follow @whatsonweibo
Thanks to contributors Sidney Wu & Miranda Barnes
Spotted a mistake or want to add something? Please let us know in comments below or email us.
©2017 Whatsonweibo. All rights reserved. Do not reproduce our content without permission – you can contact us at info@whatsonweibo.com.
Cybersecurity Experts Warn: Flicking the V-Sign in Photos Could Give Away Your Fingerprint Data
V-sign selfie pictures could disclose personal information about your fingerprints, security experts warn.
Our cameras are getting better, but that's not always a good thing. Chinese internet security experts warn that peace sign photos could potentially be abused to collect fingerprint data.
The 2019 China Cybersecurity Week was held in Shanghai this week, and made it to the top trending topics on Sina Weibo today.
The topic attracting the attention of millions of Chinese web users is not China's cybersecurity in general, but one that was discussed during the event, namely the potential privacy risks in making a V-sign on photos.
Chinese internet security experts at the conference warned that people are unaware that they could be giving away personal data information about their fingerprints when sharing photos of themselves making a peace sign.
If the side of the fingertips is facing the camera, and if there is not a lot of space in between the camera and the hand, it would potentially be possible to gather fingerprint data using photo enlargement tools and AI techniques.
The deputy director of the Shanghai Information Security Industry Association stated that photos displaying a fingertop-facing V-sign taken within 1,5 meter of the camera could potentially disclose 100% of one's fingerprint information, China Press reports.
Criminals could reconstruct fingerprint patterns of other people and abuse them in various means – basically wherever fingerprint information is used to confirm people's identities (e.g. biometric door locks or fingerprint payment scanning).
Besides not disclosing fingerprint information in photos posted online, experts also warn people not to leave fingerprint information at machines without confirming their purpose and legality.
Fingerprint scanning is used for a multitude of purposes in China. Foreigners who arrived in China since 2017 will also be familiar with the policy of collecting foreign passport holders' fingerprints upon their arrival in the PRC.
On Chinese social media, the topic "Making a V-Sign Could Leak Your Fingerprint Data" is one of the biggest being discussed today. On Weibo, the hashtag has gathered 200 million views at time of writing (#拍照比剪刀手会泄露指纹信息#).
Some commenters advise people on social media to make peace signs with the nail side of the fingers facing the camera. (That gesture, however, is deemed an offensive gesture in some nations.)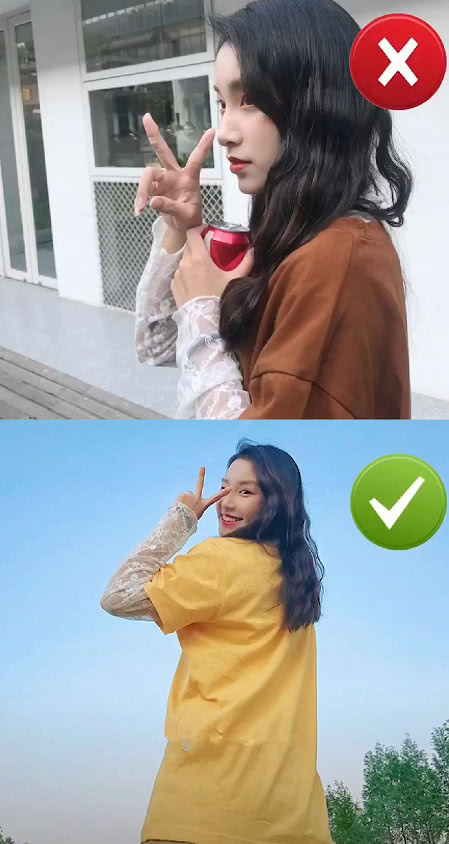 The V-sign is often used as a rather non-symbolic or cute gesture across in East Asia.
Although in many Western countries, the symbol is mostly known as the victory sign ("V for Victory") as used during World War II, it entered mainstream popular culture in Japan since the 1960s and spread to other Asian countries from there.
This Time article explains how the gesture appeared in Japanese manga in the late 1960s, one of them titled V is the Sign (Sain wa 'V' / サインはV).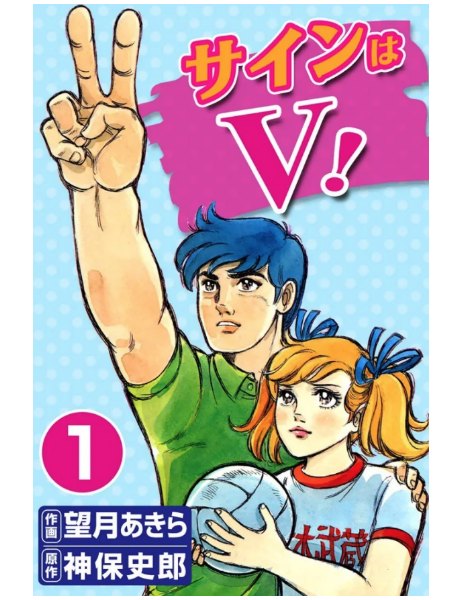 Amid the concerned Weibo users, some are not worried: "It's ok," one commenter writes: "Using a Beauty App smoothes out my skin anyway."
There are also many commenters who are confused about the news, wondering what advanced photo camera quality and AI technique might implicate for future privacy risks concerning face recognition data and iris scanning software ("Should we also close our eyes?").
Others offer a different solution to the unexpected V-sign issue: "Just flip the middle finger instead."
By Manya Koetse
Follow @whatsonweibo
The images used in the featured image on this page come from 追星娱乐说.
Spotted a mistake or want to add something? Please let us know in comments below or email us. Please note that your comment below will need to be manually approved if you're a first-time poster here.
©2019 Whatsonweibo. All rights reserved. Do not reproduce our content without permission – you can contact us at info@whatsonweibo.com
"Taobao Life": This Feature Shows How Much Money You've Spent on Taobao
Some users just found out they could've bought a house with the money they've spent on Taobao.
Over the past few days, a new Taobao feature that allows users to see how much money they have spent on the online shopping platform is flooding Chinese social media.
Taobao Marketplace is China's biggest online shopping platform. Owned by tech giant Alibaba, Taobao was launched in 2003 to facilitate consumer-to-consumer retail.
For many people, Taobao shopping has become part of their everyday life. Whether it is clothes, pet food, accessories, electronics, furniture – you name it, Taobao has it.
Because buying on Taobao is so easy, fast, and convenient, many online consumers lose track of how much they actually spent on the platform – especially if they have been using it for years already.
Thanks to "Taobao Life," users can now see the total amount of money spent on their account.
How to do it? First: go to Taobao settings and click the profile account as indicated below.
Then click the top icon that says "Achievement" (成就).
And here you find what you have spent in this account in total. On the left: the money spent, on the right: the amount of purchases.
Since I've used started using this Taobao account for the occasional clothes shopping since 2016, I've made 122 purchases, spending 7849 yuan ($1140) – a very reasonable amount compared to some other Taobao users, who are now finding out they could have practically bought an apartment with the money they have spent on Taobao.
This user, for example, found out they spent over half a million yuan on Taobao ($75,500).
This user below has spent over 1,1 million yuan on Taobao ($170,000).
Some people discuss all the things they could have bought with the money they have spent on Taobao over the years: "As soon as I saw the number, I wanted to cry," one Weibo user writes: "What have I done?!"
Another person, finding out they have spent 230,000 yuan on Taobao ($33,400), writes: "This can't be true! Surely this must be a mistake!?"
"If I wouldn't have spent all this money on Taobao, I would've been rich," others say.
The topic of Taobao's total spending amount has become so popular on Chinese social media this week, causing so much consternation, that Taobao posted a message on its Weibo account on July 27, writing: "We heard you guys couldn't sleep last night.."
Although many people are shocked to find out the money they've spent on Taobao, others console themselves with the thought that adding up everything they have spent on Taobao, they were actually 'rich' at some point in their lives.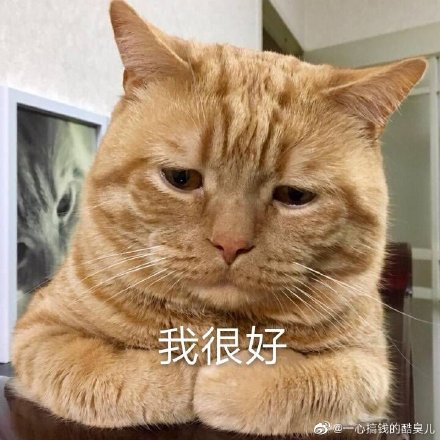 By Manya Koetse , with contributions from Miranda Barnes
Follow @whatsonweibo
Spotted a mistake or want to add something? Please let us know in comments below or email us. Please note that your comment below will need to be manually approved if you're a first-time poster here.
©2019 Whatsonweibo. All rights reserved. Do not reproduce our content without permission – you can contact us at info@whatsonweibo.com