Suicide Note of WePhone Founder Su Xiangmao (Translation)
Full translation of the suicide note left on Chinese social media by Su Xiangmao, founder of the WePhone app, on September 7:
"I am the founder of the WePhone app, and today I have to go. The app cannot continue, and I am sorry about that. I would have never expected things to turn out this way. It was my extremely vicious ex-wife Zhai Xinxin who killed me in the end.
I met her on Jiayuan [a Chinese marriage/dating site, MK] and already spent thousands of dollars on her before we even married. It wasn't until the day before tying the knot that she told me she'd actually been married for a short time some years ago (that guy also ended up paying her 200,000 yuan [±$30,700]).
I accepted it. I did not cheat during the month we were married, there was no violence, but I lost my love for her. The main reason for that was the fact she liked to make up lies about things, which left me with this horrible feeling. She wasn't the same woman I'd brought to my home town, I realized how hateful she actually was. We both raised the topic of divorce together.
While we were preparing the divorce papers, she often brought people to my house to harass me, or she made them call me. That vicious woman eventually used 2 points to blackmail me:
1. That I personally was guilty of tax evasion and that she would report me for that.
2. That the WePhone app online call-function was a 'gray business,' and that she would use her uncle Liu Kejian (who is a big government official according to her) to take my app offline and make sure I'd lose a fortune in fines.
She went as far as to demand 10.000.000 RMB [±1.5 million US$] from me as well as my house in Sanya. She also asked some low-life gangster lawyers to intimidate me.
I admit I was a coward, and hid in the bar for a few days. I became so mentally and physically exhausted that I finally signed those evil divorce papers in a very muddled and mixed-up state of mind.
Just thinking of this now shames me like nothing else, this divorce agreement now hounds me to death. Each and every word in this agreement was carefully placed there. The main point is, that she clearly prepared to report me anyway after paying her this money, so she added a sentence 'the debt on the man's side has nothing to do with the woman.'
I feel so desperate.
All my funds are gone, I am really desperate.
I didn't ask my family for help in time. And now it is too late to regret it. They are fantastic people and would come from my hometown to support me at any time, but I was fighting this battle by myself in Beijing. It led to me making a series of foolish decisions.
Zhai Xinxin: [adds phonenumer, left out here], [mobile phone number], [address]."
我是WePhone 的开发者,今天我就要走了,App以后无法运营了,抱歉。我从来没想过我是这样的结局,我竟然被我极其歹毒的前妻翟欣欣给逼死了。
我跟她在世纪佳缘认识,结婚前我已经在她身上花了几百万的钱,领证前一天她才告诉我几年前有段简短婚史(也是以告男方获利20万元结束)我也忍了,一个多月的婚姻期间也无出轨、暴力行为,但我失去了对她喜欢的感觉,关键她爱撒谎,极有心机,让我觉得有种恐怖的感觉,这点跟以前她到我老家时完全不一样,我现在才知道心机婊有多可恶。离婚是一起提出的,准备离婚时,她经常带人来我家骚扰我,或者电话骚扰,恶毒的她竟然用两点来要挟我:
1. 我个人有漏税行为 ,要举报我
2. WePhone有网络电话功能是灰色运营 ,各种暗示能利用她亲戚舅舅刘克俭(据她说是不小的公安局的官)的关系让我产品下架罚款、倾家荡产
她竟然索要1000万天价还有三亚的房子归她。还请了个素质极低的流氓律师各种恐吓我。
我承认自己当时太懦弱,在酒店里躲了几天后,身心俱疲,最后竟然无头无脑地签了那个万恶的离婚协议,现在想起来极其羞愤不已,就这个离婚协议把我逼死了,这个协议里每个字都精心设计,关键是,她明显准备在我付完全款后继续各种举报我,所以加了一句 "男方债务与女方无关"
我感到很绝望。
我资金链已经断裂,实在很绝望。
我没有及时跟我家人求助,现在后悔莫及。他们都那么棒,随时都能从老家过来支援我,我却在北京孤军奋战,作出一系列很傻的决定。
翟欣欣,37090….,手机 +86 152….,住址:北京市朝阳区……, 工作地点:北京房地…..。
Spotted a mistake or want to add something? Please let us know in comments below or email us.
The Dissertation Acknowledgement That Went Viral on Chinese Social Media
"I knew I would always remember the sacrifice my brother made for me. But looking back, it was just the first of many sacrifices my brother would make."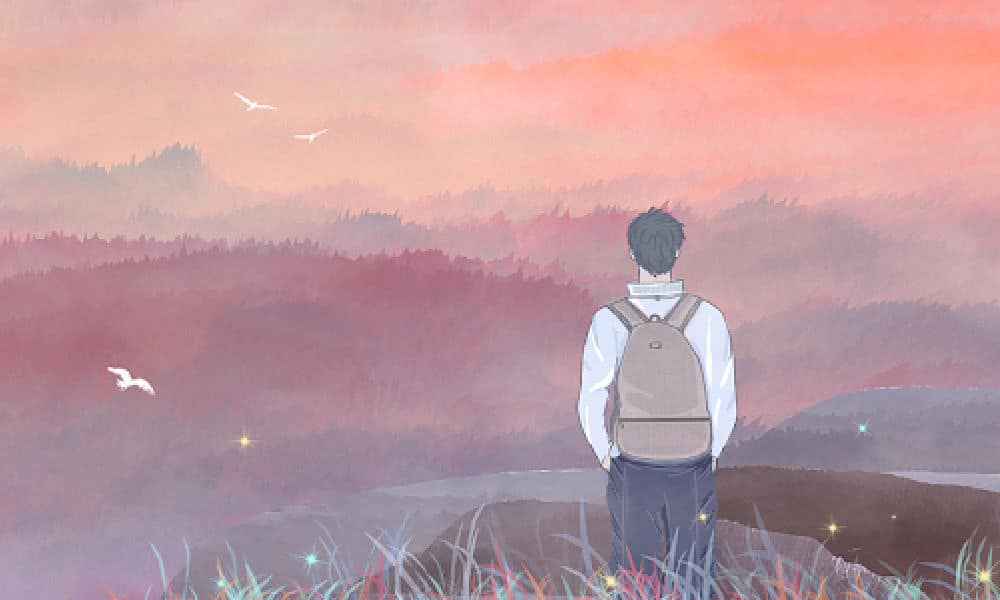 A 'thank you' section in a PhD thesis has gone viral on Chinese social media these days, moving many netizens to tears.
The dissertation acknowledgments by Southeast University PhD student Zhong Jitao (仲济涛) started circulating on Weibo and beyond. The thank-you section was written by the Civil Engineering PhD candidate Zhong Jitao (仲济涛), who is now an associate professor at the Shandong University of Science and Technology. It was published in People's Daily 'Nightly Reading' column before it went viral.
By now, the hashtag dedicated to the dissertation acknowledgment has been viewed over 170 million times on Weibo (#这篇博士论文致谢刷屏了#).
This is a translation of the acknowledgment (translation by What's on Weibo*):
————————————————
1. Studying By Heart
"My hometown is a small rural village in the east of the Shandong Peninsula. When I was young, the village saw its first PhD graduate. In the depths of my carefree childhood memories, that was one of the few intense spiritual shocks.
When I attended my second year of high school, my dad fell ill and I experienced a sudden increase in stress. By the time I was a third-year student, I started to withdraw and I didn't feel like going to university anymore. Later I couldn't stand to see the disappointed expressions on my family's face and I reluctantly entered an undergraduate program. I thought I would start working as soon as I graduated from college.
Later, my dad's condition gradually improved, and I continued my studies as a graduate student. I thought I would stop studying as soon as I'd finish graduate school, and that I would hurry to find a job to share some of the burdens with my older brother. Eventually, I still continued my studies as a PhD student. If I look back on this curious turn of events, I feel guilty about my own selfishness and callousness. Step by step up to today, if the external factor was the relentless support of my parents and brother, behind their silence, then the internal factor perhaps was that one moment of spiritual shock.
2. My Brother as Father
The grass can't repay the kindness of the warm sun. There are not enough words to thank my parents. Besides them, I'd like to express my thanks to my brother, who is seven years older than me. Perhaps it's because he is so many years older than me that I've always felt that my older brother is somewhat like a father to me.
In the third year of elementary school, my brother faced the choice of getting into senior high school or getting into a vocational secondary school. If he'd go to senior high school, he would be able to get into university, but it would take several years of studying and several years of paying tuition fees. If he'd go to vocational school, there would be less tuition fees and he could start working earlier. It would also mean he'd miss out on the chance of getting into university. Based on my brother's grades at the time, he could've picked either. But to alleviate the financial burden on our family, and mostly for the future studies of me as his little brother, my big brother, without hesitation, went to vocational school at the cost of his own future.
I felt that I would always remember the sacrifice my brother made for me at this time. But looking back on how life unfolded afterward, it was just the beginning of the many sacrifices my brother would make.
Because in the second year of high school, dad fell ill, and my brother, who had just started working, took on all the burden. I didn't see my brother tossing and turning in bed during all of the sleepless nights, I didn't see my brother take our dad to all the big and small hospitals in the province and in the city, I just saw my brother's eyes sinking deeper every day, I saw how he was skin and bones, how his face was as pale as paper, how his hair was disheveled and ash-colored.
And while all of this was happening, I was studying in a warm and quiet classroom, because my brother had assumed all responsibilities.
3. The Lake and Sea Come Together
If I say that besides my dad, my brother is the number one guardian angel in my life, I must also acknowledge my wife and my former classmates.
As I prepared to do my PhD in Nanjing, my then-girlfriend, now wife, just completed her master's degree. She had to make a choice. Going back to her hometown would mean going to a different place, coming to Nanjing would mean leaving her home. While the situation had me ruminating, my wife's ticket to Nanjing dispelled all of my worries. We got married during the first year of my PhD. My wife worked every day, I studied every day. The faculty, the dining hall, and the home were our three frontline places. Every weekend, if we weren't busy, we would go out strolling. If I was busy with studying, my wife would keep me company at the faculty, while also pretending to be a PhD student.
Living in a place far away from home, you'll always run into people and situations that will upset you, and sometimes you have to deal with a sense of dispiritedness and disappointment. But all the grievances, frustrations, and depressions were dissolved by my wife's comfort.
Ever since I met my wife, I found my ultimate trust and my home in her. She gave me inner strength, but also helped me grow a sense of responsibility.
4. Don't Forget the Original Intention
Someone said, even if you can't change the world, you also cannot let the world change the innocent you. This is perhaps my most lucky point – although time brings great changes and is unpredictable, and I have long ceased to be innocent, I am still me, still with a grateful heart.
Recently, on my train back to school, I was chatting with my brother on WeChat about our concerns regarding dad's health. My brother replied to me saying: we are the ones to continue our parents' lives and spirits. The best thing we can do to repay them is to live well and to keep on going. While reading that sentence on a train filled with snoring sounds at 2AM in the morning, tears started streaming down my face. I know my brother wanted to comfort me, and he also wanted to guide me in life. What I can do is definitely not let down those who love me and have placed their hopes in me, yes, I won't disappoint them.
Time is like electricity, it slips through our fingers like sand. From starting my PhD to defending my dissertation, like a goose's footprint in the snow – it's already a part of my past. It's useless to dwell on past mistakes, but we can still change the future.
In the end, I rarely drink but I will raise my glass; one to honor my parents and the bitter hardships they faced; one to my brother's iron shoulder; and one to my wife and her steadfast loyalty and unfailing companionship."
————————————————
Many people on social media comment how moved they are by Zhong's words, and some share their own experiences.
"I'm also a PhD from Shandong Peninsula," one commenter (@xiaolei雨田) writes: "While I was studying for my PhD, my mum passed away. I always felt guilty towards my parents, and like the author, I felt that studying for my doctorate was selfish, like I was only pursuing my own goals while the people who had silently supported me were passing away. After graduation, I was determined to go back to my hometown to help and take care of the family, making up for those years of regret."
"This acknowledgment is heartfelt and resonates with so many people," others write.
There are also those who, while praising Zhong Jitao's dedication, also worry about the future prospects of other PhD candidates in China who come from impoverished families who have to sacrifice so much for one degree that might not even guarantee a well-paid job in China's current-day competitive job market.
"This really moved me," another commenter says: "It's not easy to complete your PhD, and there's always people who have your back and support you. When you feel like giving up, it's their support that keeps you going."
If you liked this story, you might also like "I Am Fan Yusu" (我是范雨素) (Full Translation) here.
By Manya Koetse
* Please note that this is a translation by What's on Weibo, not all parts of the text are literal translations and that some sentences have been loosely translated.
Spotted a mistake or want to add something? Please let us know in comments below or email us. First-time commenters, please be patient – we will have to manually approve your comment before it appears.
©2021 Whatsonweibo. All rights reserved. Do not reproduce our content without permission – you can contact us at info@whatsonweibo.com.
The Silent Storm: Peng Shuai's Weibo Post
Weibo has completely silenced anything relating to Peng Shuai and Zhang Gaoli.
UPDATE DECEMBER 20 2021: Please see our recent article for a full translation of Peng Shuai's post and a timeline of events.
On the night of November 2nd, a Weibo post by Chinese tennis player Peng Shuai (彭帅) sent shockwaves across social media. In her lengthy post, the tennis star claims she was assaulted by former Vice Premier Zhang Gaoli (张高丽) before starting an affair with him.
The 35-year-old Peng Shuai, who has some 574,000 followers on her Weibo account, addressed her post directly to the 75-year-old Zhang Gaoli, who served as China's senior Vice Premier (2013-2018) and was also a member of China's highest ruling council, the Politburo Standing Committee (2012-2017).
"I know I can't say it clearly and that it's useless to say. But I want to say it anyway. I'm such a hypocrite. I'll admit I'm not a good girl, I'm a bad bad girl," Peng starts her post.
She then goes on to address what happened three years ago, after the tennis star played in Beijing.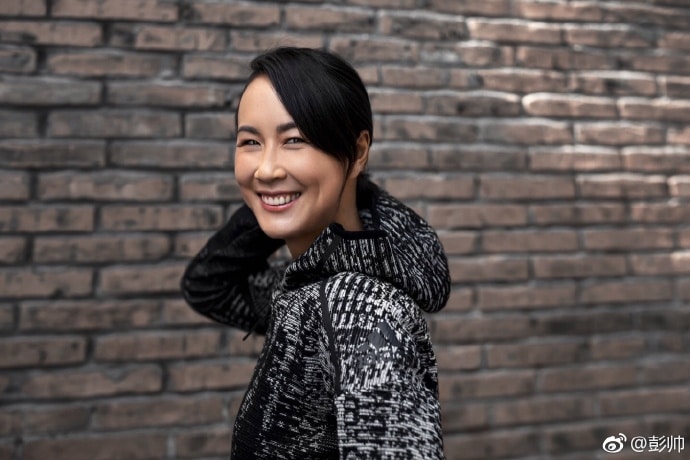 "After I had finished playing, you and your wife Kang Jie took me to your home. You took me to your room, and like what happened in Tianjin over ten years ago, you wanted to have sex with me. I was very scared that afternoon, I had not expected things to go this way."
Peng alleges that she had sex with Zhang once seven years earlier, and that she had never heard from him again once he was promoted to the Standing Committee.
"I had buried it all inside me, and since you were not planning on taking responsibility at all, why did you come and look for me again, take me to your house, and force me into sex? I have no proof, and it would be impossible for me to keep any evidence. You denied everything afterward (..) That afternoon I originally did not consent and cried the whole time. "
Peng goes on to describe how her emotions were complicated and that she began to open up to Zhang afterward, starting an affair with him. The two would play chess, sing, play billiards, and table tennis, and they got along well together.
"You told me you loved me," Peng writes at one point, later saying: "From beginning to end, you have always asked me to keep my relationship with you secret, let alone telling my mother that we were in a relationship."
Peng describes how it sometimes felt as if Zhang's wife was like an "empress" while she barely felt like a person anymore: "I felt like a walking corpse. I was pretending so much every day that I didn't know who the real me was anymore.."
Peng's post further suggests that the relationship between her and Zhang has now ended since a major dispute on the night of the 30th of October after which she would meet Zhang to talk on November 2nd, but that she was ghosted by him and that he "disappeared" as he did seven years prior to their affair. She posted her letter on that very same night.
Peng says she is left with nothing but her own memories of the past years and without any evidence of anything that has occurred between the two of them.
"I know that for someone of your status, Vice Premier Zhang Gaoli, you've said that you're not afraid," Peng wrote in her post, "But even it's like striking a stone with an egg, and courting self-destruction like a moth to the flame, I will tell the truth about you."
Despite the fact that Peng's post was deleted within thirty minutes after she posted it, screenshots of what she wrote were already flooding WeChat and Twitter.
The Silence after the Storm
Just two days after Peng's post, Weibo has completely silenced the controversy.
Searching for the name of Zhang Gaoli, no results relating to the post appear. Comment sections on older posts relating to the retired Vice Premier have been shut down.
Similarly, Peng Shuai only comes up in older stories completely unrelated to this week's events. Her account also no longer shows up in search results, even though it is officially still online. All of the comment sections on her previous posts have since been restricted.
On other platforms, including search engine Baidu, Q&A website Zhihu, and social networking site Douban, the topic is also nowhere to be found. Baidu trends do show that there's been a major peak in searches for 'Peng Shuai' on November 2nd, when the keyword was searched for nearly two million times.
Since the censorship following Peng's post has been so strict, there barely is any room for discussion of the topic at all on Chinese social media. Underneath some posts relating to tennis events, netizens hesitantly wonder: "Can we also discuss the Peng x Zhang case here?"
Meanwhile, on Twitter and on English-language media, posts about Peng Shuai are running at full speed.
Most English-language media report about Peng's story within the context of the global #MeToo movement, suggesting Peng's post was a "MeToo post." The tennis star did not mention '#Metoo' in her own writings.
Chinese feminist activist Lü Pin (吕频) also published a 'Feminist Comment on Pengshuai's Case' via Twitter, in which she praised Peng and wrote that "Peng Shuai is not a member of the organized #MeToo movement, but she is a member of those connected through the effect from such echoes and demonstrations."
Although there have previously been big cases in China involving women accusing men in powerful positions of sexual abuse, such as the Xianzi versus Zhu Jun case, they have never been as censored as this case is.
In this regard, this story perhaps says more about the person who is accused of sexual misconduct than about the actual account itself. The timing of its publication also matters in light of the upcoming key gathering of the highest-ranking members of the Communist Party – the sixth plenary session of its 19th Central Committee will be held from November 8 to 11.
At time of writing, nothing has come out in Chinese media nor on Chinese social media about Peng's post. For now, it is the most silent storm Weibo has seen this year.
Update November 21, 2021: Chinese Tennis Star Peng Shuai Attends Fila Kids Junior Tennis Finals
UPDATE DECEMBER 20 2021: Please see our recent article for a full translation of Peng Shuai's post and a timeline of events.
By Manya Koetse
Spotted a mistake or want to add something? Please let us know in comments below or email us. First-time commenters, please be patient – we will have to manually approve your comment before it appears.
©2021 Whatsonweibo. All rights reserved. Do not reproduce our content without permission – you can contact us at info@whatsonweibo.com.