Fake it till you make it: Rent-a-Date and Chinese New Year
During Chinese New Year, parents press their kids to get married. To avoid the hassle, Chinese bachelors and 'spinsters' rent a fake boyfriend or girlfriend.
First published
Chinese New Year (also known as 'Spring Festival') is just around the corner, and Sina Weibo has started a countdown to the 31st of January. The anticipation of Spring Festival is evident in Weibo's trending topic list, where 'Going home for Chinese New Year' or 'Meeting the parents-in-law' are subjects of the day. One important subject within the Chinese New Year excitement involves the pressure from parents for China's singles to get married, and to bring home a potential partner for the holidays. To avoid the hassle, many Chinese bachelors and 'spinsters' decide to rent a fake boyfriend or girlfriend. This article sheds some light on China's rent-a-date phenomenon – how does it work, what do netizens say about it and the most important question: why is 'rent-a-date' such a booming business during Chinese New Year?
It is the 27th of January, only four days before Chinese New Year. A girl who calls herself 'White Tea' uses her Weibo account to find a suitable escort for Spring Festival: "Renting a boyfriend for New Year," she writes: "Time: the third day to the fifth. Location: Chengde. Requirements: 28-32 years old, 170 to 180 cm tall, living around the north of Yangtze River, minimum undergraduate education level, someone refined and not too ugly. Will take care of all costs and expenses for travel, food and stay. If you're interested, send me a private message." 'White Tea' is not the only one looking to rent a boyfriend for the holidays. The 'rent-a-date business' has been booming for a couple of years now. The demand for these kinds of services is on the rise due to two main issues: the large number of Chinese singles at marriage age, and the traditional societal expectations for them to get married.
The Weibo post of 'White Tea', asking to rent a boyfriend for Chinese New Year.
Since 1950, marriage officially became a 'freedom of choice' in Mainland China, abolishing the feudal marriage system of arranged marriages. Even though marriage became a free choice, it was still considered a "necessary and 'natural' step for each individual" (Croll 1981, 1-2). According to Confucian values, which are deeply embedded in Chinese culture, marriage is a family's collaborative project. Traditionally, parents would arrange a marriage in accordance with social hierarchy. Confucian philosophy advocates the suppression of romantic feelings; marriage is an undertaking, a family business (Higgins et al 2002, 75). During the Mao years, romantic love was also discouraged. Expressing love, passion or sexuality was perceived as being bourgeois and highly individualistic; it did not contribute to the collective communist goal (Koetse 2008, 17). The end of the Mao era and Deng Xiaoping's 'Open Door' policy in the late 1970s changed Chinese society in terms of economy, but also led to more freedom in love, sexuality and marriage (Higgins et al 2002, 75).
Due to the transformations in Chinese society in the late 1970s, there is a huge generation gap between the Chinese people that were born in the 1980s/1990s and their parents. Their differences in values and attitudes in terms of love and marriage do not only relate to the Open Door policy, but also to the implementation of the one-child policy since 1979. Because of preferences for sons and the practice of sex-selective abortions, the policy has affected the gender ratio within China, leading to a ratio of 118 males to 100 females (Burger 2012).
The problems caused by existing pressure on China's young men and women to get married (which especially surfaces during the annual family New Year festivities) are a combination of 1) the difference in attitudes and expectations about love and marriage between parents and their post-1979 children, and 2) the (statistical) difficulty to find a suitable partner for China's twenty and thirty-somethings.
With China's surplus in men, it would be expected that females easily find a spouse. However, this is not the case for all women. In recent years, the issue of 'leftover women' has been the focus of attention in many media reports both in and outside of China. The 'leftover women' are career-focused women with a good educational background, who are not ready to get married yet or are unable to find the right man. This also has to do with traditional views on marriage, where men look for a relatively young spouse (around the age of 25) who is a bit below him on the social ladder in terms of education or wealth, whereas women traditionally want a partner that is a bit above them in these aspects. This leads to a large number of smart, independent and good-looking women being 'leftover', as well as a large number of lower-educated and low-income men remaining unmarried.
Renting a date for New Year is especially convenient for 'leftover women'. They often reside in China's bigger cities and annually travel a long way to see their family. Because of their jobs and the distance between them and their hometown, it is only natural that parents have not met their 'boyfriend' yet. Due to their higher income, they can afford to rent an escort. Renting a boyfriend temporarily takes away the parental pressure or nagging questions from curious neighbors on why the daughter of the family is 'still single' at the age of 27 or above.
One can look for a date through Weibo, as 'White Tea' did, but most 'fake boyfriends' offer their services on Taobao Marketplace, China's biggest online shopping platform. Searching for 'rent a boyfriend', many results come up with pictures of young men including their prices and description. A lady named Maoli complains on Weibo: ""I have just checked Taobao for renting a boyfriend for New Year, and there's a bunch of selfies from ugly men selling themselves. Since when did this industry go downhill…?" The following are some examples of boyfriends-for-rent on Taobao:
This man charges 300RMB per day. He describes himself as "not handsome, but pragmatic and stable". In a short introduction about himself, he writes: "Man, 27 years old, 171cm, 65kg, Bachelor's degree, working in Shanghai. Can work during holidays and weekends, or after office hours. Willing to travel outside the city. Will accompany you for shopping, car-rides, dinner parties, meeting your parents, social occasions, etc. I'm a happy talker and will cheer you up. Have had my driver's license for three years. Can drive a car with shift stick. I'm a stable guy with a good sense of humor. We can negotiate my price. But if the feeling is right, I might do it for free." 
This young man is available for rent throughout the country. He asks 200RMB per day. For driving, he asks 30RMB per hour. For talking about love-related issues, he asks 30RMB per hour, for listening and appearing very interested he also asks 30 RMB. For meeting friends: 50 RMB per hour. Meeting family: 100 RMB per hour. For sleeping on a sofa, there's an additional fee of 100RMB. In his accompanying text he writes: "Every single young woman is in distress before New Year's. During family meals, there's always nagging: 'You're all grown up now, why don't you have a boyfriend yet?!' The pace of today's society is so fast. It's not that you don't want to search, but because of several reasons (..) your social circle is narrow, and there are no right men to choose from. Watching other couples in love at parties makes you feel akward and even more lonely (…) But now! Like every single lady wants, for a small prize, you can bring a handsome rented boyfriend to any occasion to save your dignity. I will save you from your parent's pressure to get married. In any akward social situation, I will help you face your friends. (..). Height: 1.78. Weight: 70 KG. Appearance: Very good. Education: Bachelor's degree. Occupation: Engineer in IT. Skills: Driver's License, Singing, Cooking, Household, Drink Alcohol, Physically Fit, Can Also Function as Bodyguard. Qualities: Self-possession, Good Taste, Pragmatic, Strong Views, Appreciation of Life, Art and Spirituality. Weak Points: I smoke (I can stop smoking if client desires so) (…).
This young man from Fujian charges 500 RMB per day. He is prepared to join you for dinner, dates, and for meeting your parents. He can be booked anytime between January 28 until February 6th. He will not travel outside Fujian. Can be booked for one or multiple days. He is willing to bring gifts to please your parents, but you will have to buy them yourself. 
In the end, renting a partner to satisfy the family does not solve the deeper issues behind the phenomenon. On the long term, the gender ratio between Chinese men and women will have to become more balanced; the one-child policy is already being loosened. On a short term level, traditional ideas about the ideal marriage age and the requirements for potential spouses will have to undergo serious transformations. In the end, Confucius might have to make some room for Cupid in order to let love rule. And if Cupid's arrow misses, there is always Taobao.
Happy New Year.
References
Burger, Richard. 2012. 
Behind the Red Door: Sex in China
. Hong Kong: Earnshaw Books. Croll, E. 1981.
The Politics of Marriage in Contemporary China
. Cambridge: Cambridge University Press. Higgins, Louis, Mo Zheng, Yali Liu and Chun Hui Sun. 2002. "Attitudes to Marriage and Sexual Behaviors: A survey of Gender and Culture Differences in China and the United Kingdom".
Sex roles
46(3/4): 75-89.  Koetse, Manya. 2008. "Shanghai Baby: China Voorbij. Een Chinese roman verbannen naar het westen".
Bachelor Thesis Literary Studies
. Amsterdam: University of Amsterdam.  
What Are Weibo's "Super Topics"?
Explaining Weibo's "Super Topics"
What are Weibo's "Super Topics" (超级话题) and what makes them different from normal hashtags?
Over the past year, Weibo's so-called "Super Topics" (超级话题) have become more popular on the social media platform as online spaces for people to connect and share information.
Weibo's "super topic" function has been around since 2016. The function allows Weibo users to create and join interest-based content community pages that are online groups separated from the main Weibo space. One could perhaps compare these Weibo Super Groups to 'mega-threads' or 'subreddits' on Reddit.
These are the most important things to know about Weibo's Super Topics:
#1 A Super Topic is Not the Same as a Hashtag
Similar to Twitter, hashtags make it possible for Weibo users to tag a topic they are addressing in their post so that their content pops up whenever other people search for that hashtag.
Different from Twitter, Weibo hashtags also have their own page where the hashtag is displayed on top, displaying how many people have viewed the hashtag, how many comments the hashtag is tagged in, and allowing users to share the hashtag page with others.
A Super Topic goes beyond the hashtag. It basically is a community account where all sort of information is shared and organized. People can 'follow' (关注) a Super Topic and can also 'sign in' (签到).
On the main page of every Super Topic page, the main subject or purpose of the super topic is briefly explained, and the number of views, followers, and posts are displayed.
A super topic-page can be created by any Weibo user and can have up to three major hosts, and ten sub-hosts. The main host(s) can decide which content will be featured as essential, they can place sticky notes, and post links to suggested topics.
#2 A Super Topic Is a Way to Organize Content
Super Topic pages allow hosts to organize relevant content in the way they want. Besides the comment area, the page consists of multiple tabs.
A tab right underneath the main featured information on the page, for example, shows the "sticky posts" (置顶帖) that the host(s) of the page have placed there, linking to relevant information or trending hashtag pages. Below the sticky notes, all the posts posted in the Super Topic community are displayed.
One of the most important tabs within the Super Topic page is called "essential content" (精花), which only shows the content that is manually selected by the host(s). This is often where opinion pieces, articles, official news, or photos, etc. are collected and separated from all the other posts.
Another tab is the "Hall of Fame" (名人堂), which mainly functions as a reference page. It features links to the personal Weibo pages of the super topic page host(s), links to the Weibo pages of top contributors, and shows a list of the biggest fans of the Super Topic. Who the biggest fan of the page is, is decided by the number of consecutive days a person has "checked-in" on the page.
#3 Super Topics Are a Place for Fans to Gather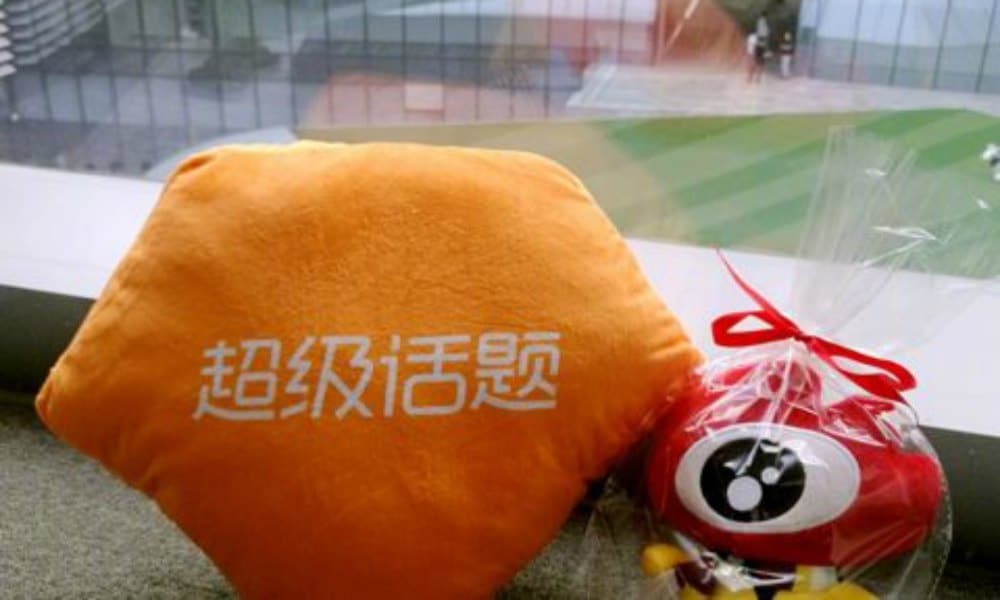 Although a Super Topic could basically be about anything, from cities to products or hobbies, Super Topics are often created for Chinese celebrities, video games, football clubs, or TV dramas.
Through Super Topic pages, a sense of community can be created. People can be ranked for being the most contributive or for checking in daily, and comment on each other's posts, making it a home base for many fan clubs across China.
The host(s) can also help somebody's page (e.g. a celebrity account) grow by proposing them to others within the group.
Super Groups are ranked on Weibo based on their popularity. This also gives fans more reason to stay active in the group, making their Super Topic top ranking within their specific category (TV drama, food, photography, sports, games, etc).
What makes the Super Topic group more 'private' than the common Weibo area, is that people posting within the Super Topic can decide whether or not they also want their comment shared on their own Weibo page or not. If they choose not to, their comments or posts will only be visible within the Super Topic community.
By Manya Koetse & Gabi Verberg, with contributions from Boyu Xiao
Spotted a mistake or want to add something? Please let us know in comments below or email us.
©2019 Whatsonweibo. All rights reserved. Do not reproduce our content without permission – you can contact us at info@whatsonweibo.com
Why Trump Has Two Different Names in Chinese
Why does 'Trump' have multiple names in Chinese?
First published , updated version published March 7, 2019
It is confusing even for Chinese netizens and journalists: why does Donald Trump have multiple names in Chinese? And which is the right one to use? What's on Weibo explains.
Donald Trump has two most commonly used different names in Chinese. In Mandarin*, they are Tèlǎngpǔ (特朗普) and Chuānpǔ (川普). Both names have been used by Chinese mainstream media and netizens for years.
*(Due to the scope of this article, we'll just use the Mandarin pinyin here.)
In the Chinese translation of Donald Trump's autobiography The Art of the Deal (1987), the 'Tèlǎngpǔ' transliteration is used, whereas the translation of the George Ross book Trump-Style Negotiations (2008) uses 'Chuānpǔ' as the Chinese name for Trump.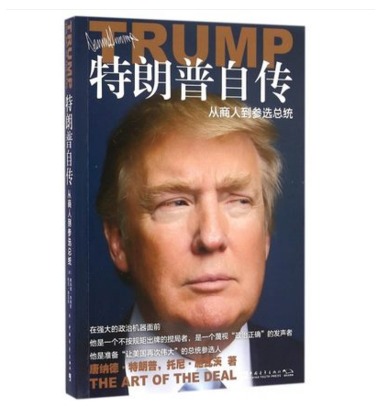 Considering that Trump is making headlines every day, more people are wondering why Trump has two Chinese names, and which one is the correct name to use. There are even discussions about the topic on Chinese social media.
Why are foreign names translated?
Why are non-Chinese names actually translated into Chinese at all? With English and Chinese being such vastly different languages with entirely different phonetics and script, the majority of Chinese people will find it hard to pronounce a foreign name that is written in English.
Writing foreign names or terms in Chinese script has a long history and practical reasons which won't be further elaborated on here. At present, aside from being standardized, it does not just help Chinese speakers to pronounce these words, it also makes it easier to remember them. Most Chinese names usually consist of two or three characters; the first character is the surname, and the last character(s) is the given name.
Translating a name to better adapt to the culture in which it is used does not only happen with English names in China; you often see the same happening with Chinese names in foreign countries.
In that case, the first character (surname) is moved to the back, and the given name changed into an English one. Alibaba's Ma Yun, for example, has become globally known as 'Jack Ma.' Film star Zhao Wei is called 'Vicky Zhao', Tencent's Ma Huateng is known as 'Pony Ma,' and the popular actress Lin Yun is called 'Jelly Lin.'
The right way to translate a foreign name in Chinese
There are multiple ways to translate a foreign name to Chinese. Most commonly, a name is translated into Chinese characters that are phonetically similar to the original name, without necessarily being very meaningful. The transliteration of 'Hillary' (Clinton), for example, is 'Xīlālǐ' (希拉里). 'Bush' is translated as 'Bùshí' (布什).
Another option is to choose a name purely based on meaning rather than phonetics. One example is Elvis Presley, who is called 'Cat King' (Māo Wáng 猫王) in Chinese, which stays close to his nickname "The Hillbilly Cat."
The best option when translating a foreign name into Chinese, however, is to make sure it stays close to its original pronunciation while also using elegant characters. In other words; it is nice when a name's translation makes sense both phonetically and semantically. Marilyn Monroe's last name in Chinese is Mènglù (梦露), for example, which sounds like 'Monroe' and has the characters for 'Dream Dew' – a perfect transliteration for such a dreamy actress.
Even when the characters used for a foreign name in Chinese are not necessarily intended to convey a certain meaning, it is important that they do not have any negative connotations. Nobody wants a character in their name associated with divorce, disease or death – it is believed to bring bad luck.
Another thing is that it is considered helpful for foreign names in Chinese is to maintain a 'foreign flavor' to it, to make it clear that the name is actually a transliteration. To give an example raised in this Nikkei article: President Reagan's name is generally translated as Lǐgēn 里根 in Chinese – the characters being somewhat uncommon for a Chinese name.
The same name could also be written with the characters 李根, very common for a Chinese name, but then it would be difficult to know whether a media report is talking about Reagan the President or just a local Chinese person by the same name. Transliterations of foreign names, therefore, are often easily recognizable as foreign names on purpose.
Trump, Tèlǎngpǔ, and Chuānpǔ
In the case of Trump, his Chinese names are mainly chosen for phonetic reasons, with different sources using different characters. Part of the challenge in deciding the right Chinese translation for his name, is the fact that Chinese does not have consonant cluster 'tr' as one sound.
The Chinese-language Nikkei newspaper dedicated an op-ed written by Chinese scholar Ke Long (柯隆) to the matter, who argues that although it may all seem trivial, it is actually quite confusing and unpractical for president Trump to have more than one name in Chinese.
The Chinese media in Taiwan, Hong Kong, and most overseas Chinese-language media, refer to Trump as 'Chuānpǔ' (川普).* According to the World Journal, the biggest Chinese-language newspaper in the US, it is the only proper way to translate this name, yet most Chinese state media and Chinese-language UK media (such as BBC) all use 'Tèlǎngpǔ.'
* (The Chinese version of The New York Times 纽约时报中文版 is an exception, as 'Tèlǎngpǔ' 特朗普 is generally also used in this publication.)
Author Ke Long explains that Chinese translations of foreign names try to stay as close as possible to the pronunciation of a name in its original language. This is why the name of the city 'Paris' is pronounced 'Bālí' (巴黎) in Mandarin Chinese, staying close to the French pronunciation, and 'Amsterdam' being 'Āmǔsītèdān' (阿姆斯特丹), which follows the city's Dutch pronunciation.
If the British would pronounce 'Trump' as 'te-lan-pu,' then it would thus perhaps be more understandable why media such as the BBC would write Tèlǎngpǔ. But they don't pronounce it like that, Ke Long argues, saying that the use of 'Tèlǎngpǔ' thus does not make sense, and is actually closer to the Japanese way of writing Trump's name ('トランプ': to-ra-n-pu).
More so, the author writes, it does not make sense for Chinese media to take over the British transliteration of the Trump name. Considering Trump is American, Chinese media should follow the translations made by American media. He also notes that if it would be about the Prime Minister of Britain, the Chinese transliteration should follow the one used by the media in the UK.
Although the Nikkei author seems to advocate for a singular use of 'Chuānpǔ' by all media, no Chinese media are necessarily 'wrong' in their transliteration of the name Trump. The 'Tèlǎngpǔ' 特朗普 translation follows the example of outlets such as the BBC, while Chuānpǔ 川普 follows that of other media.
Some Chinese bloggers argue that Chuānpǔ 川普 is the best way to write Trump's name, because the first character, that actually means 'river,' is commonly used in Chinese, making the name sound more 'natural' and easy to pronounce than 'Tèlǎngpǔ.' Moreover, they argue that the Mandarin 'chuan' sound is more appropriate to convey the pronunciation of 'tr' than the 'te-lang' way.
In the end, the reason why Trump has two names most commonly used in Chinese is just a matter of media, with various mainstream outlets adopting different names since Trump first made headlines, and without there being any clear consensus on which Chinese name to use across all these different Chinese-language media platforms around the world.
Chuángpù and Chuángpò?
On Chinese social media, President Trump even has more than two names. There are also netizens referring to him as 床鋪, 闯破 or 床破 (Chuángpù/Chuángpò); these are all transliterations that contain strange or negative characters, making the name unrefined and harsh-sounding on purpose to make the name 'Trump' look and sound bad.
Although there have been online discussions on the right transliteration for the name Trump, it is unlikely that there will be one official Chinese name for the US President in the near future. Xinhua News, China's official state-run press agency, has consistently been using Tèlǎngpǔ 特朗普 for years, and will probably continue to use it.
Many netizens simply use both versions of his name in one post to avoid confusion, and some news reports have even started using both names in its headlines (image below).
Despite the somewhat confusing situation at hand, there are also those who do not seem to mind at all. "Who cares if it is Tèlǎngpǔ or Chuānpǔ anyway?" one netizen says: "In this day and age, we all know who it is we are talking about."
– By Manya Koetse
Follow on Twitter or Like on Facebook
This article first appeared in 2017 and has been republished with various corrections:
– The first version did not properly convey the argument made by author Ke Long in his Nikkei piece, which is more clearly laid out in this version.
– This version has added some extra information coming from sources after 2017.
Spotted a mistake or want to add something? Please email us.
©2019 Whatsonweibo. All rights reserved. Do not reproduce our content without permission – you can contact us at info@whatsonweibo.com