The Resurgence of the Tiger Dad: Fathers Pushing Their Daughters – for Whose Good?
With the recent success of the 5-year-old Chinese piano prodigy Chen Anke (陈安可) and the popularity of Indian movie Dangal in the PRC, the phenomenon of dads raising their daughters with strict discipline has become a topic of conversation on Chinese social media. Is the tiger dad making a comeback?
With the recent success of the 5-year-old Chinese piano prodigy Chen Anke (陈安可) and the popularity of Indian movie Dangal in the PRC, the phenomenon of 'tiger dads' raising their daughters with strict discipline has become a topic of conversation on Chinese social media.
On a recent episode of NBC's Little Big Shots, the 5-year-old Chinese piano prodigy Chen Anke (陈安可) stunned American audiences with her piano skills. On May 30, Pear Video released a detailed interview with Chen's father, who claimed that "playing the piano is the only way to realize her [Anke's] life values."
On the big screen, meanwhile, the Bollywood blockbuster Dangal is a record success at China's box offices. The movie is based on the true family story of an authoritative father who trains his daughters to become world wrestling champions. The film recently turned into China's the biggest winner of the box office (1 billion yuan, equals $150 million).
The phenomenon of the 'tiger mother', a strict mom who pushes her children to be successful, became popular through the 2011 book Battle Hymn of the Tiger Mother by Amy Chua. Recent trends seem to signal a reevaluation of the stern, disciplinary father. On social media, many wonder why these fathers are pushing their daughters, and for whose good they actually do it.
A TOUGH CHILDHOOD
"It's very possible that she will hate me in the future."
The hashtag "Chinese piano girl stuns American audiences" has occupied the top searching lists on Sina Weibo, with many users praising Anke's talents and hard efforts.
"Having just learned to play the piano for two years and four months, Anke now is able to play the pieces of grade 10 [the highest level before the ARCT]," Chen's father Dongzhi Chen proudly told a reporter. He determinedly expressed his goals to train Anke to be a piano master and "the second Lang Lang" to China.
Little Anke playing Bach and Mozart.
This is also what Anke told NBC's host Steve Harvey when he asked the 5-year-old about her future dreams. But later, when he asked her the question "How did you start to play?", she replied: "Dad wanted me to."
Since her American television adventure, Anke has returned to her tightly scheduled life that revolves around the piano. She practices 4 hours a day, takes master's classes at the Central Conservatory of Music, goes to concerts, and has dinner with fellow piano players. In the evenings when she has dinner with her dad, he makes her watch piano concerts on the computer.
In the Pear video (see video below), Anke initially almost seems to be a carefree girl- running around her dad like a butterfly. But the video report also shows how her father continuously sternly warns and commends his daughter to "listen to your father", stop "fiddling around," "stop wasting time and play the piano," or to "show a happy face."

5-year-old Chinese piano star Chen Anke
The video also includes a short scene where Anke goes downstairs hoping to play with some friends, only to find herself alone: "My friends have probably all forgotten about me," she says as she silently watches other children play on the basketball field.
"It's very possible that she will hate me in the future. But I think it is the only way to realize her life values," Dongzhi Chen says in the video: "I know this is the hardest route for her and I've expected the worst. But I believe if she can play the piano well, she will be smart and successful in doing other things too."
UNFULFILLED DREAMS
"I want my daughter to explore the ultimate beauty of music for me."
Being a student of conservatory of music was a dream of Chen himself, but it did not happen because Chen's family did not have the money for it. He explains: "Therefore, I want my daughter to continue to explore the ultimate beauty of music for me."
Chen's story resonates with that of China's highest-grossing Indian film Dangal (摔跤吧爸爸). In this true story, a former wrestler has the unfulfilled dream to win a gold medal for India. He swears to train his future son to achieve this dream for him. But when he only has daughters, he decides to train them instead to become India's first female champion wrestlers.
The film has received much praise from Chinese audiences. The movie received the high score of 9.2 out of 10 on Douban.com, a popular Chinese reviewing website for films or books.
The great popularity of Dangal in China is not coincidental. China and India share some common cultural characteristics. Both countries attach importance to filial piety, emphasize patriotism in sports, and promote "painful education" (苦难教育). The latter is especially visible in Dangal, where the father makes his daughters get up at 5 AM every day for training and makes them cut off their long hair.
State-owned news media Xinhua recently published an article about family values that can be learned from this film. The article says: "These Indian girls had no choice of life at all. It was their father who forced them and offered them new possibilities. In the perspective of gaining skills and obtaining knowledge, education is painful and is against one's own instinct […] Parents need to lead their children and show them the way, as they don't have the ability to judge for themselves."
On Sohu, a recent article that received nearly 20 million views called on Chinese parents to "form a community" with their children. It said: "The medal is a joint achievement shared by father and daughter. Studying is a process of co-operation."
STRICT FATHERS, KIND MOTHERS
"If she would end up with a nine-to-five job, I would consider it a failure."
In the Pear Video interview, the reporter asks Anke's father if he will provide his daughter with more choices in the future. He answers: "She can have many choices, but this road [that I chose for her] will be doomed to fail if that happens."
Chinese parents have a long-standing reputation for being strict, and for making huge sacrifices for their children's education. Anke's father is no exception; he is so determined to train a child music prodigy that he seems to be ready to deal with any hardships that might come. But why are these 'tiger dads' so desperate to push their daughters to become superstars?
Socio-economic reasons play a major role. According to a study by McKinsey & Company, 76% of China's urban population will be considered middle class by 2022. With this explosive growth of the emerging middle class, many Chinese parents see education as a crucial factor to improve the social mobility of their children.
For girls, this is especially important. The traditional patriarchal culture in China has negatively affected the social status of women throughout history. In contemporary society, their roles as wives and mothers are still often prioritized once they have babies. But as an indirect consequence of China's one child policy, daughters have come to play a more important role in the family, generally receiving more parental attention and a better education than in the decades preceding the policy.
The role of the father in being the one who makes the most important decisions on children's education comes from a long-standing tradition. An old Chinese saying "strict father, kind mother" (严父慈母) describes parenting in traditional Chinese society, where fathers are the stern disciplinarians who have more to say about their children's education and than the mother. The mother's role, traditionally, was defined by the persisting idea of "men rule outside, women rule inside" ("男主外,女主内"); meaning that women should be confined to the 'inside' sphere of family and home, occupying themselves with the household, while men deal with the 'outside' world of work, finances, community, etc.
The Chinese cultural concept of 'mianzi' or 'face' also plays an important role. Representing a person's reputation and prestige, parents gain 'face' when their children succeed. An 'unsuccessful' child would be a father's shame.
As Anke's father tells Pear Video: "If she would end up with a nine-to-five job, such as working in a musical instruments store, I would consider it a failure."
FOR WHOSE GOOD?
"He just sits there and acts like he's the kid's almighty God."
Debates on whether or not children with so-called 'tiger parents' are more successful in life than children with a more relaxed upbringing have been around for a long time. On the Weibo page of Pear Video, commenters also express opposite viewpoints, triggering heated discussions.
One comment, receiving the most likes, said: "If this little girl is truly happy to play the piano, and she sure seems to be very gifted and willing to do so, I don't think there's any reason to criticize her father."
Others also praised Dongzhi Chen, writing: "This dad is really awesome. Anyone who has kids will know that you can never force a child to do something. The media always wants to point out [these stories about] fathers who will force their own dreams upon their children, but the fact is that if the kid doesn't want to do it, it won't happen – no matter how she is pushed by her dad. The reason why this girl is so good now is because of her father's guidance and education."
But there are also those who oppose to the father's parenting style: "I really hate this kind of parent. It's fine to lead or guide your kid if she excels in some areas, but I feel disgusted that he just sits there and acts like he's the kid's almighty God."
Some disapprovingly say: "He already has himself, why does he need a second person like him?"
There are also commenters who say that watching Dangal has changed their outlook: "After I watched this film, my attitude towards these kind of parents has changed completely."
Others agreed, saying: "This movie truly is an inspiration – it is an encouragement for the tiger dad (虎父)."
– By Yue Xin
Follow on Twitter or Like on Facebook
Additional editing by Manya Koetse
©2017 Whatsonweibo. All rights reserved. Do not reproduce our content without permission – you can contact us at info@whatsonweibo.com.
Dutch Vlogger Discovers Her Boyfriend's Photo on a Chinese TV Drama
Dutch vlogger Rianne Meijer was surprised to discover her boyfriend being somebody else's lover in this Chinese television drama.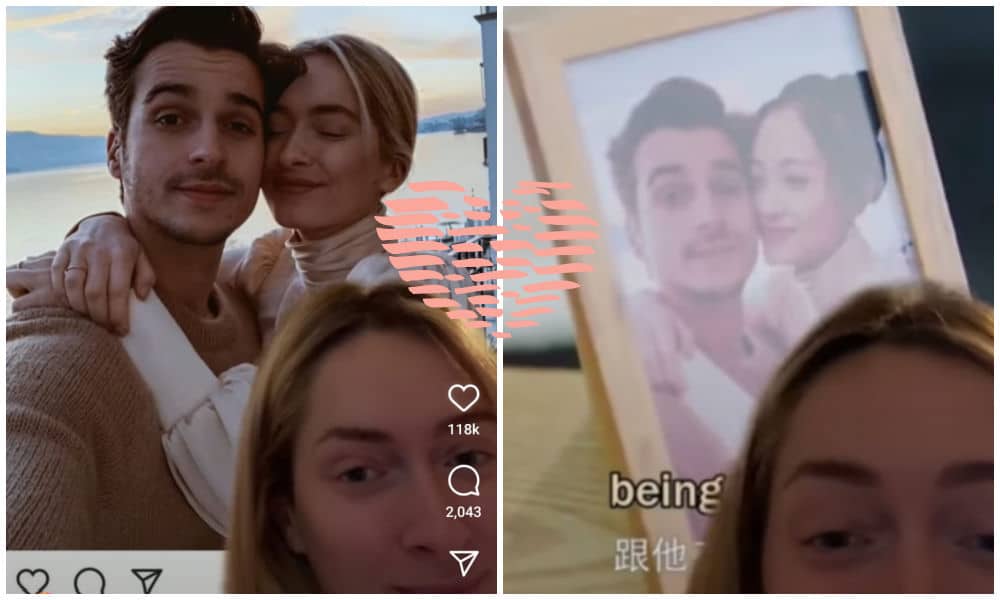 The Dutch influencer Rianne Meijer has gone viral in the Netherlands and on Chinese social media after she posted a TikTok video in which she shared the discovery of her boyfriend's photo in a Chinese TV drama.
"Remember this picture? This is a picture that I posted with my boyfriend a while ago," Rianne says in the TikTok video, then showing a scene in Chinese TV drama in which a photoshopped photo of Rianne's boyfriend is featured.
Although Rianne stood next to her boyfriend in the original photo, her face was replaced in the photoshopped edition featured on the Chinese TV drama.
"They look good together, it's fine!" Rianne jokingly responded to the scene.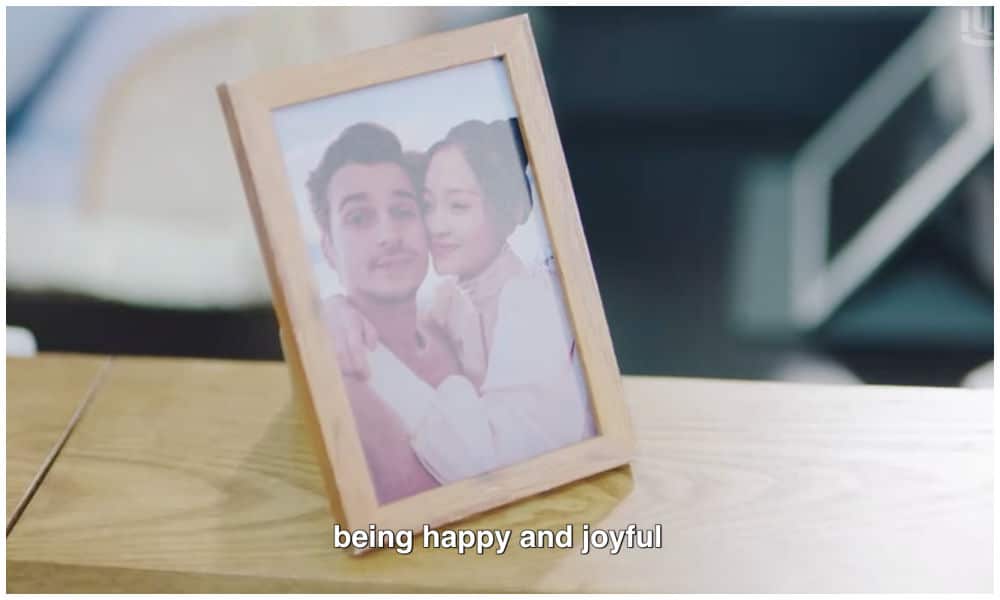 Rianne Meijer is an online influencer and YouTuber with some 1.5 million fans on her Instagram. She is known for often posting funny videos and photos, sometimes together with her boyfriend Roy.
The scene featuring Roy's photo comes from the Chinese TV drama Summer Again (薄荷之夏), which premiered on iQiyi in the summer of 2021.
The scene shows a lady named Mi Ya (played by actress Li Borong 李柏蓉) talking about her relationship with a man named 'Andre.'
On the Chinese social media site Weibo, many netizens found the incident "embarrassing" and did not understand why the staff would just steal someone's portrait: "Couldn't the production team even find a foreign guy to take a picture?"
Others also thought the incident was very funny: "This is the reality of our global village. You'd think nobody would find out, but it's really not so secret."
According to Rianne's most recent Tiktok post update, the show's production staff has since sent her an apology. She also writes it's "all good," adding: "They are so sweet and this gave us a good laugh."
The Dutch online influencer Rianne Meijer recently discovered a photo of her boyfriend was used in a Chinese TV drama. They photoshopped Rianne out and instead featured actress Li Borong. Rianne's boyfriend is supposed to be a foreign guy named "Andre" in the series 😂 pic.twitter.com/5kF7mMRJmA

— Manya Koetse (@manyapan) October 16, 2021
By Manya Koetse
Spotted a mistake or want to add something? Please let us know in comments below or email us. First-time commenters, please be patient – we will have to manually approve your comment before it appears.
©2021 Whatsonweibo. All rights reserved. Do not reproduce our content without permission – you can contact us at info@whatsonweibo.com.
Chinese Musician Song Dongye Canceled (Again) after Complaining about China's Cancel Culture
Song Dongye was shut down by Weibo after airing his grievances at being shut out from China's entertainment circles.
Five years after being caught with drugs, Chinese singer Song Dongye went on Weibo to share his grievances on still being 'canceled' and asking for another chance to restart his career. Instead, he got criticized and blocked.
Chinese folk singer Song Dongye (宋冬野) has become a major topic on Chinese social media site Weibo this week after he posted a lengthy statement on his account airing his grievances regarding how he was shut out from China's entertainment world after being caught with drugs.
In Song's Weibo post of October 11 titled "I Need to Say Something" ("我需要说一些话"), the singer complained that one of his performances was canceled and that he has not been able to perform since he was detained for drug use five years ago.
The Beijing singer was scheduled to hold a concert in Chengdu on October 16th, but local authorities eventually canceled the show after receiving reports about Song being a drug addict.
According to Song, it is not the first time that one of his concerts is suddenly canceled for no apparent reason. In his post, the Beijing artist shared how disappointed he is that yet another performance was called off, even though it was previously approved and was organized in compliance with all strict regulations.
It seems that Song Dongye just cannot get rid of his tainted reputation.
The 34-year-old Song Dongye started his career as a musician in 2009 and signed with the Modern Sky record label in 2012. One of his biggest hits is the 2013 song 'Miss Dong' (董小姐) (link), after which Song's career further flourished.
Things went sour in 2016, when Song was arrested for smoking marijuana in Beijing after someone allegedly tipped off the police. Not long after news on his arrest made the rounds, Song himself posted a statement on his Weibo account on October 25th of 2016, apologizing to everyone for violating the law and promising to better himself.
Song is not the first Chinese celebrity to have been caught with drugs. There is an entire list of celebrities who were caught doing drugs, especially in the 2014-2016 years – including names such as Jaycee Chan, Kai Ko, and Zhang Mo.
In Song's most recent Weibo post, the solo artist explains how his former drug abuse deeply affected him and his family, and that he has never touched drugs again since his ten-day prison sentence five years ago in 2016.
Despite the fact that Song complied with court orders and became an anti-drug advocate, he apparently is still not able to perform – even though the prescribed three-year ban on performing (in accordance with regulations provided by the Ministry of Culture) has officially ended two years ago.
The musician writes that he feels wronged. As a former drug abuser, he feels it was right for him to be punished, but he also says that drug users are actually the victims, claiming that drug trafficking is the real crime. Song argues that it is very difficult to be in the entertainment industry and that it is not easy to say no to drugs when you are down, depressed, and pressured.
In his Weibo post, the artist actually suggests he has been victimized in two ways: firstly, as a depressed artist lured into taking drugs, and second, as a canceled celebrity who keeps on being shut out from China's entertainment circles.
"I can't understand it, I'm confused," Song writes: "I've violated the law, but I've been punished! I've been detained and then I also received five years of verbal abuse! I've been educated! I understand! I never messed up again! I got up again, and I changed! I became a better person! Is that still not enough for me to be able to make a living? Why? I'm not doing anything but playing some small offline gigs in order to get by! I'm just a singer-songwriter! What else do you want me to do? (..) Shouldn't society give people who have broken the law another chance?"
Song concludes his post by saying that, regardless of the challenges he is facing, he will not give up on his work.
Song's Post Backfires
Soon after Song Dongye posted his short essay on Weibo, thousands of reactions started flooding in. Many netizens did not feel sorry for the artist, but instead blamed him for "playing the victim."
The issue triggered a major discussion on Chinese social media on whether or not artists with a bad reputation should be allowed back into the limelight.
A recent article by What's on Weibo on 25 'tainted celebrities' in China (25 'Tainted Celebrities': What Happens When Chinese Entertainers Get Canceled?) shows that Chinese entertainers who previously got 'canceled' generally do not return to the big stage, either because they have simply fallen out of favor with most people or because they are being shunned and sidelined in the entertainment industry (or a combination of both).
Many people felt that Song Dongye was being a hypocrite, not just because they felt he was excusing his former drug use by saying drug traffickers are the real offenders, but also because Song allegedly did do multiple commercial shows over the past five years and has been actively setting up new businesses since his 2016 arrest.
For official media accounts, in the meantime, this apparently seemed to be a good moment to highlight their anti-drug informational posts.
State newspaper People's Daily posted a series of photographs on October 12th featuring police officers who got injured while doing their work combating drug trafficking and drug use, stating that over thirty staff members of the law enforcement against drugs were killed since 2017.
The post's message was clear: these Chinese officers in drug law enforcement were unable to get a second chance in life – why would Song, as a drug abuser, be allowed to get another chance to restart his career as a performer?
That idea resonated with many, who wrote: "We should have a zero-tolerance policy [towards drugs]. We can't ever revive these police officers!"
Another image circulated on social media with the tagline "taking drugs and selling drugs is the same crime," showing a musician offering money for drugs and a law enforcement officer being shot on the job (image below).
On that same day, Song's Weibo account was temporarily suspended. The hashtag "Song Dongye's Weibo Suspended" (#宋冬野微博被禁言#) received over 620 million views in the days following the ban.
Many people on Weibo share the view that those who chose to take illegal drugs for their own pleasure can never be a public figure again, earning money from commercial appearances.
Others wrote that Song should have never posted his essay at all since it only caused him to be labeled as a 'tainted celebrity' again, even though many people had already forgotten about his former drug use. They think that Song's real problem hindering his future career now is not his 2016 offense, but his 2021 Weibo post.
Song Dongye's post did not just affect him, it indirectly also affected other Chinese 'tainted celebrities.'
A planned concert by Chinese singer Li Daimo (李代沫), a previous contestant of The Voice of China (中国好声音), was also canceled this week following the Song Dongye controversy.
Li Daimo was arrested in 2014 for possession of drugs and was later sentenced to a fine and nine months in prison. After being released from prison, Li resumed his music career. Although his tainted past was still sometimes discussed on social media, he was one of the few artists who seemed to have made some sort of a comeback to the entertainment industry after such a major controversy.
The Song Dongye situation, however, also made people (and authorities) reflect on Li's current career.
Over the past year, Chinese celebrities have become a target of authorities and state media have consistently been reporting on the importance of Chinese stars setting a good example for their fans.
But amid all controversy, there are also people who come to Song's defense: "If an artist has been punished for three years, we should give people the opportunity to reappear. It might [even] be more beneficial to the anti-drug campaign."
"I really like his songs," one person wrote about Song: "But he did drugs, and I can't forgive him for that."
At this time, it is not clear when or if Song Dongye will be allowed to post on his Weibo account again. Although his Weibo page is still there, it currently says: "This account has temporarily been suspended for violating Weibo guidelines." It is not clarified which specific guidelines Song violated with his post.
By Manya Koetse
Spotted a mistake or want to add something? Please let us know in comments below or email us. First-time commenters, please be patient – we will have to manually approve your comment before it appears.
©2021 Whatsonweibo. All rights reserved. Do not reproduce our content without permission – you can contact us at info@whatsonweibo.com.