Behind the Rise and Fade of China's Literary Sensation Fan Yusu
Beijing migrant worker Fan Yusu became an overnight sensation when her autobiographical essay "I Am Fan Yusu" went viral on Chinese social media in late April 2017. The author has since gone into hiding and her essay has been removed. What's behind the sudden rise and silent disappearance of China's biggest literary sensation of 2017?
Beijing migrant worker Fan Yusu became an overnight sensation when her autobiographical essay "I Am Fan Yusu" went viral on Chinese social media in late April 2017. The author has since gone into hiding and her essay has been removed. What's behind the sudden rise and silent disappearance of China's biggest literary sensation of 2017?
Fan Yusu was the name on everybody's WeChat in late April and early May of this year. An essay titled "I Am Fan Yusu" ("我是范雨素," full translation here) spread like wildfire over Chinese social media, seemingly coming out of nowhere.
In some ways, the popularity of the essay in China is comparable to the recent hype over Alex Tizon's essay "My Family's Slave" on Western social media; this non-fiction story about 'Lola' Eudocia Tomas Pulido from the Philippines, who lived as a modern slave with an American family for 56 years, went viral on Twitter and Facebook in May. It gripped its many readers for exposing poignant problems in modern-day society that usually stay behind closed doors.
Fan Yusu's account, in its own way, also revealed the harsh realities of an ever-changing society. China has an estimated 282 million rural migrant workers. The autobiographical tale focuses on the difficult childhood and adult life of one person amidst these 282 million – Fan Yusu herself.
"I Am Fan Yusu" was first published on Noonstory.com, an online literary platform by Shanghai news outlet Jiemian. A year prior to its publication, one of their journalists (Dan Bao 淡豹) headed out to Picun for an interview. Picun is a migrant village on the outskirts of Beijing, not far from the capital's airport. It was here that Jiemian learned about the local literary club and its many poems and essays. One of these works titled "My Brother's Dream" particularly stood out to them. It was written by the 44-year-old Fan Yusu, and the editor soon decided to publish her first story ("农民大哥") in May of 2016.
A year later, Jiemian published a second essay by Fan, not expecting that it was this piece that would soon hit three million views and go viral across the country.
HER STORY
"Am I living in the Qing dynasty or is this new socialist China?"
In "I Am Fan Yusu", Fan recounts her impoverished childhood in a rural village in Xiangyang, Hebei. Fan came to Beijing at the age of 20. Being a clumsy waitress with low expectations for her future, she rushed into an unhappy marriage with an alcoholic husband and had two daughters. When her marriage turned violent, she returned to her hometown for help. It was here that she discovered she was "merely a passer-by" in the village where she was born and raised. Her brothers could, but were not willing to help; her mother wanted to, but could not help.
Being the youngest of five siblings, Fan already learned at a young age that men have the final say in China's countryside. Although her mother was a powerful local politician for more than forty years, she resigned from her official post the moment Fan's oldest brother objected to his mother's work.
The twenty-something Fan then returned to Beijing and took on a job as a nanny in a rich family, leaving her own two daughters behind in the village of Picun, where many other children grow up without a mother. She writes about life as a babysitter for the child of her boss's mistress, while his dressed-up young wife waits on the sofa every night for her husband's return: "I wondered if I was living in the Qing dynasty or if this was new socialist China."
Despite her low educational background, Fan always had a thirst for knowledge and became a well-read person with a love for writing and literature. "If a person cannot feel happiness or satisfaction in life," she writes: "they simply aren't reading enough novels."
ONE VOICE OUT OF MILLIONS
"We are all Fan Yusu."
Thousands of netizens shared Fan's essay shortly after it was published online. They responded to it with praise, saying it was a "unique piece of work" and even "Nobel-Prize worthy." Why did specifically this essay become so hyped on Chinese social media?
The answer can be found in both the person of Fan Yusu herself as in her essay. The piece appealed to people because it uses simple yet powerful language. Some called it "unpolished"; a reflection of Fan's own life and society at large.
The fact that Fan Yusu is in her forties, a single mother of two, and a migrant worker who has had a difficult life, makes her story carry more weight. She represents a voice that is generally lost in a media environment that is dominated by the middle class.
The popularity of this account also shows that a migrant worker with a low educational status can still be a successful writer. At a 2015 social gathering, Fan already mentioned that "'migrant worker' is not a derogatory term, just as 'artist' is not an elite one."
"I Am Fan Yusu" also touches upon numerous issues such as domestic violence, divorce, gender inequality, the poor and rich divide, and a lacking healthcare system. These being issues that a lot of people have to deal with, the catchphrase "We are all Fan Yusu" ("我们都是范雨素") soon made its rounds on WeChat and Weibo.
A NEW LITERARY MOVEMENT?
"Many in China's elite literary circles do not touch upon society's pain points the way Fan does."
Fan Yusu's account comes at a time when there is a surge of stories that tell the individual stories of ordinary people. An essay on Beijing's crazy housing market titled "Housing Madness" ("房疯") by an author named Chongzi (虫子) also saw its fair share of success in April of this year.
There is a growing appetite for these types of stories, and non-fiction websites such as Noonstory or Guyu Story provide a platform for them.
The popularity of such stories seems to relate to a growing weariness with established literature. On Weibo, many people shared their overall discontent with China's literary circles in response to Fan's essay. Many said they think of Chinese literature as being elitist and out of touch with 'real life.'
This idea was backed by renowned novelist Zheng Shiping (a.k.a. Yefu 野夫), who applauded Fan's writing in an interview in May. He criticized Chinese modern literature, saying that many in those "elite circles" never touch upon society's pain points in the way Fan does.
Some Weibo netizens responded with sarcasm, saying: "Literature is literature. No matter if it touches upon society's pain points or not, it always needs to follow the ideology of the Propaganda Department."
ROOTLESS WOMEN OF CHINA
"A married daughter is like water that has been poured."
Another major factor that has contributed to Fan's sudden success, is that her account shows the disadvantaged position of women in China's countryside. Rural women are often caught in a vulnerable position, facing various economic and social obstacles that hinder their emancipation.
"A married daughter is like water that has been poured," is a saying about countryside women who go out to marry. They often leave the house empty-handed. Fan addresses this 'floating life' of rural women in her essay. Women from the countryside are 'rootless' because their status, location, and economic rights change depending on the role they have as daughter, bride, wife, daughter-in-law, or mother. All land ownership is generally in name of the fathers, husbands, and sons (Also see this article on China's 'rootless women').
When a woman marries outside her hukou (household registration permit), she usually has to give up any benefits or rightful land ownership she had in her previous household. No matter if a woman gets married into a different household or joins China's mass urbanization, she often is bound to end up in the lowest layers of society.
WHAT HAPPENED TO FAN YUSU?
"Why is Fan Yusu censored?"
Only three days after Fan Yusu's essay went online and viral, the text disappeared from its original source [editor's note: the essay is still available on some websites]. Different Chinese media reported that Fan Yusu, overwhelmed by the media's attention, had gone into hiding in a mountainous village.
It was not just Fan's essay, but also its reviews that were soon "harmonized" (被和谐, meaning 'censored'). One popular Weibo blog titled "Why I Like Fan Yusu" was no longer accessible as of May 6 for "violating the rules" on Weibo. The sudden disappearance of the essay and its direct reviews also made many netizens wonder: "Why is Fan Yusu censored? (范雨素怎么被和谐了?)"
Although the real reasons are not exposed, there is ample speculation. In her account, Fan writes about her problems with social anxiety. The sudden attention for her personal life may have been so overwhelming that some suggested it is Fan herself who wanted her essay removed. Especially since there were also journalists who went to her Hebei hometown to interview her mother – something that she dreaded. "I've run into a sandstorm," Fan Yusu reportedly told her friend about the flock of journalists swarming into her village.
But there were also those who said that reasons for censorship perhaps related to the fact that the account revealed details about the personal life of her former boss, a rich and powerful man who may have put a halt to online publications.
Another plausible option is that the publication was removed due to its criticism on Chinese society and politics. "Sharp criticism is just not allowed," some people commented: "She is very realistic, and exposes some gloomy aspects [of society]." Although Chinese state media initially lauded Fan's essay, it is possible that the hype surrounding it just grew too big too fast.
The sudden rise and disappearance of Fan Yusu has some resemblance to the hype surrounding Chai Jing and her documentary "Under the Dome" in 2015. This self-funded documentary on China's pollution problem originally was supported by Chinese state media. It received over 200 million views before it was abruptly removed from Chinese websites a week after its release.
At the time, Greenpeace East Asia's Calvin Quek told Bloomberg that it might had to do with the timing, just before the start of China's plenary sessions: "It's a reflection of some kind of political infighting that they chose to shut it down. The government censored the film because it got 200 million views, and they did not want it to dominate the twin conferences," he said.
In Fan's case, the hype came just before the Beijing One Belt, One Road Summit, a very significant event during and around which Chinese media emphasized the idea of China as a responsible and harmonious global leader.
Although Fan Yusu's 'sandstorm' has gradually blown over by now, she still has not returned to her Picun home according to the latest media reports. Fan might have disappeared from the limelight for now, she is not forgotten.
Fan Yusu is the voice of a social class often ignored; she is a shining example that migrant workers can influence and shape the world of Chinese literature today. The heightened media attention for "the writers of Picun" (article in Chinese) is just one manifestation of how Fan Yusu has already made her mark – an unerasable one.
– By Manya Koetse
Follow @WhatsOnWeibo
©2017 Whatsonweibo. All rights reserved. Do not reproduce our content without permission – you can contact us at info@whatsonweibo.com.
What Are Weibo's "Super Topics"?
Explaining Weibo's "Super Topics"
What are Weibo's "Super Topics" (超级话题) and what makes them different from normal hashtags?
Over the past year, Weibo's so-called "Super Topics" (超级话题) have become more popular on the social media platform as online spaces for people to connect and share information.
Weibo's "super topic" function has been around since 2016. The function allows Weibo users to create and join interest-based content community pages that are online groups separated from the main Weibo space. One could perhaps compare these Weibo Super Groups to 'mega-threads' or 'subreddits' on Reddit.
These are the most important things to know about Weibo's Super Topics:
#1 A Super Topic is Not the Same as a Hashtag
Similar to Twitter, hashtags make it possible for Weibo users to tag a topic they are addressing in their post so that their content pops up whenever other people search for that hashtag.
Different from Twitter, Weibo hashtags also have their own page where the hashtag is displayed on top, displaying how many people have viewed the hashtag, how many comments the hashtag is tagged in, and allowing users to share the hashtag page with others.
A Super Topic goes beyond the hashtag. It basically is a community account where all sort of information is shared and organized. People can 'follow' (关注) a Super Topic and can also 'sign in' (签到).
On the main page of every Super Topic page, the main subject or purpose of the super topic is briefly explained, and the number of views, followers, and posts are displayed.
A super topic-page can be created by any Weibo user and can have up to three major hosts, and ten sub-hosts. The main host(s) can decide which content will be featured as essential, they can place sticky notes, and post links to suggested topics.
#2 A Super Topic Is a Way to Organize Content
Super Topic pages allow hosts to organize relevant content in the way they want. Besides the comment area, the page consists of multiple tabs.
A tab right underneath the main featured information on the page, for example, shows the "sticky posts" (置顶帖) that the host(s) of the page have placed there, linking to relevant information or trending hashtag pages. Below the sticky notes, all the posts posted in the Super Topic community are displayed.
One of the most important tabs within the Super Topic page is called "essential content" (精花), which only shows the content that is manually selected by the host(s). This is often where opinion pieces, articles, official news, or photos, etc. are collected and separated from all the other posts.
Another tab is the "Hall of Fame" (名人堂), which mainly functions as a reference page. It features links to the personal Weibo pages of the super topic page host(s), links to the Weibo pages of top contributors, and shows a list of the biggest fans of the Super Topic. Who the biggest fan of the page is, is decided by the number of consecutive days a person has "checked-in" on the page.
#3 Super Topics Are a Place for Fans to Gather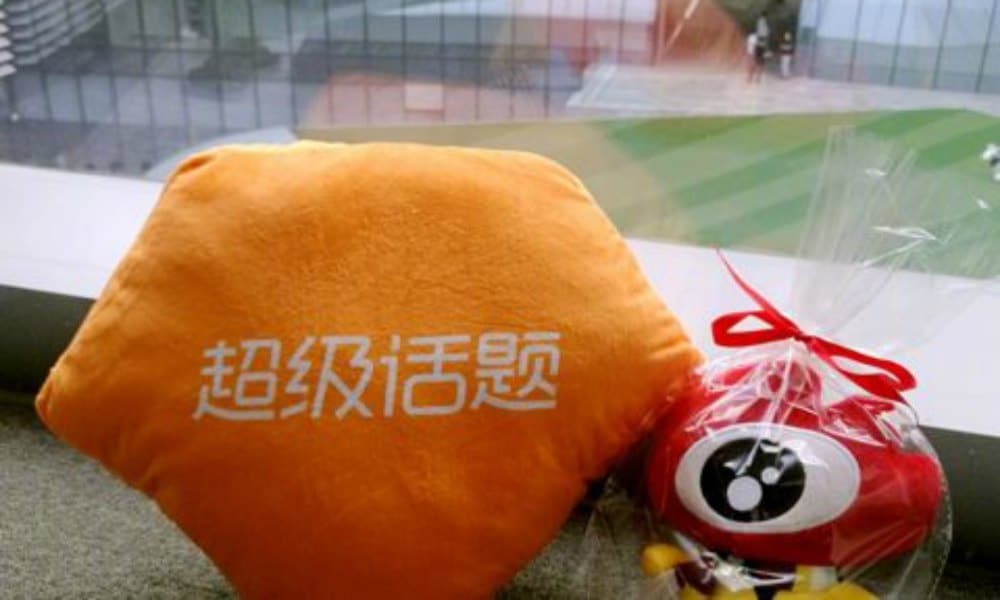 Although a Super Topic could basically be about anything, from cities to products or hobbies, Super Topics are often created for Chinese celebrities, video games, football clubs, or TV dramas.
Through Super Topic pages, a sense of community can be created. People can be ranked for being the most contributive or for checking in daily, and comment on each other's posts, making it a home base for many fan clubs across China.
The host(s) can also help somebody's page (e.g. a celebrity account) grow by proposing them to others within the group.
Super Groups are ranked on Weibo based on their popularity. This also gives fans more reason to stay active in the group, making their Super Topic top ranking within their specific category (TV drama, food, photography, sports, games, etc).
What makes the Super Topic group more 'private' than the common Weibo area, is that people posting within the Super Topic can decide whether or not they also want their comment shared on their own Weibo page or not. If they choose not to, their comments or posts will only be visible within the Super Topic community.
By Manya Koetse & Gabi Verberg, with contributions from Boyu Xiao
Spotted a mistake or want to add something? Please let us know in comments below or email us.
©2019 Whatsonweibo. All rights reserved. Do not reproduce our content without permission – you can contact us at info@whatsonweibo.com
Why Trump Has Two Different Names in Chinese
Why does 'Trump' have multiple names in Chinese?
First published , updated version published March 7, 2019
It is confusing even for Chinese netizens and journalists: why does Donald Trump have multiple names in Chinese? And which is the right one to use? What's on Weibo explains.
Donald Trump has two most commonly used different names in Chinese. In Mandarin*, they are Tèlǎngpǔ (特朗普) and Chuānpǔ (川普). Both names have been used by Chinese mainstream media and netizens for years.
*(Due to the scope of this article, we'll just use the Mandarin pinyin here.)
In the Chinese translation of Donald Trump's autobiography The Art of the Deal (1987), the 'Tèlǎngpǔ' transliteration is used, whereas the translation of the George Ross book Trump-Style Negotiations (2008) uses 'Chuānpǔ' as the Chinese name for Trump.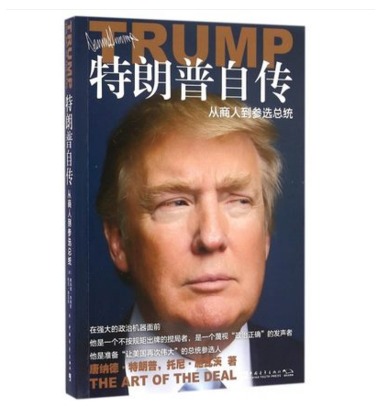 Considering that Trump is making headlines every day, more people are wondering why Trump has two Chinese names, and which one is the correct name to use. There are even discussions about the topic on Chinese social media.
Why are foreign names translated?
Why are non-Chinese names actually translated into Chinese at all? With English and Chinese being such vastly different languages with entirely different phonetics and script, the majority of Chinese people will find it hard to pronounce a foreign name that is written in English.
Writing foreign names or terms in Chinese script has a long history and practical reasons which won't be further elaborated on here. At present, aside from being standardized, it does not just help Chinese speakers to pronounce these words, it also makes it easier to remember them. Most Chinese names usually consist of two or three characters; the first character is the surname, and the last character(s) is the given name.
Translating a name to better adapt to the culture in which it is used does not only happen with English names in China; you often see the same happening with Chinese names in foreign countries.
In that case, the first character (surname) is moved to the back, and the given name changed into an English one. Alibaba's Ma Yun, for example, has become globally known as 'Jack Ma.' Film star Zhao Wei is called 'Vicky Zhao', Tencent's Ma Huateng is known as 'Pony Ma,' and the popular actress Lin Yun is called 'Jelly Lin.'
The right way to translate a foreign name in Chinese
There are multiple ways to translate a foreign name to Chinese. Most commonly, a name is translated into Chinese characters that are phonetically similar to the original name, without necessarily being very meaningful. The transliteration of 'Hillary' (Clinton), for example, is 'Xīlālǐ' (希拉里). 'Bush' is translated as 'Bùshí' (布什).
Another option is to choose a name purely based on meaning rather than phonetics. One example is Elvis Presley, who is called 'Cat King' (Māo Wáng 猫王) in Chinese, which stays close to his nickname "The Hillbilly Cat."
The best option when translating a foreign name into Chinese, however, is to make sure it stays close to its original pronunciation while also using elegant characters. In other words; it is nice when a name's translation makes sense both phonetically and semantically. Marilyn Monroe's last name in Chinese is Mènglù (梦露), for example, which sounds like 'Monroe' and has the characters for 'Dream Dew' – a perfect transliteration for such a dreamy actress.
Even when the characters used for a foreign name in Chinese are not necessarily intended to convey a certain meaning, it is important that they do not have any negative connotations. Nobody wants a character in their name associated with divorce, disease or death – it is believed to bring bad luck.
Another thing is that it is considered helpful for foreign names in Chinese is to maintain a 'foreign flavor' to it, to make it clear that the name is actually a transliteration. To give an example raised in this Nikkei article: President Reagan's name is generally translated as Lǐgēn 里根 in Chinese – the characters being somewhat uncommon for a Chinese name.
The same name could also be written with the characters 李根, very common for a Chinese name, but then it would be difficult to know whether a media report is talking about Reagan the President or just a local Chinese person by the same name. Transliterations of foreign names, therefore, are often easily recognizable as foreign names on purpose.
Trump, Tèlǎngpǔ, and Chuānpǔ
In the case of Trump, his Chinese names are mainly chosen for phonetic reasons, with different sources using different characters. Part of the challenge in deciding the right Chinese translation for his name, is the fact that Chinese does not have consonant cluster 'tr' as one sound.
The Chinese-language Nikkei newspaper dedicated an op-ed written by Chinese scholar Ke Long (柯隆) to the matter, who argues that although it may all seem trivial, it is actually quite confusing and unpractical for president Trump to have more than one name in Chinese.
The Chinese media in Taiwan, Hong Kong, and most overseas Chinese-language media, refer to Trump as 'Chuānpǔ' (川普).* According to the World Journal, the biggest Chinese-language newspaper in the US, it is the only proper way to translate this name, yet most Chinese state media and Chinese-language UK media (such as BBC) all use 'Tèlǎngpǔ.'
* (The Chinese version of The New York Times 纽约时报中文版 is an exception, as 'Tèlǎngpǔ' 特朗普 is generally also used in this publication.)
Author Ke Long explains that Chinese translations of foreign names try to stay as close as possible to the pronunciation of a name in its original language. This is why the name of the city 'Paris' is pronounced 'Bālí' (巴黎) in Mandarin Chinese, staying close to the French pronunciation, and 'Amsterdam' being 'Āmǔsītèdān' (阿姆斯特丹), which follows the city's Dutch pronunciation.
If the British would pronounce 'Trump' as 'te-lan-pu,' then it would thus perhaps be more understandable why media such as the BBC would write Tèlǎngpǔ. But they don't pronounce it like that, Ke Long argues, saying that the use of 'Tèlǎngpǔ' thus does not make sense, and is actually closer to the Japanese way of writing Trump's name ('トランプ': to-ra-n-pu).
More so, the author writes, it does not make sense for Chinese media to take over the British transliteration of the Trump name. Considering Trump is American, Chinese media should follow the translations made by American media. He also notes that if it would be about the Prime Minister of Britain, the Chinese transliteration should follow the one used by the media in the UK.
Although the Nikkei author seems to advocate for a singular use of 'Chuānpǔ' by all media, no Chinese media are necessarily 'wrong' in their transliteration of the name Trump. The 'Tèlǎngpǔ' 特朗普 translation follows the example of outlets such as the BBC, while Chuānpǔ 川普 follows that of other media.
Some Chinese bloggers argue that Chuānpǔ 川普 is the best way to write Trump's name, because the first character, that actually means 'river,' is commonly used in Chinese, making the name sound more 'natural' and easy to pronounce than 'Tèlǎngpǔ.' Moreover, they argue that the Mandarin 'chuan' sound is more appropriate to convey the pronunciation of 'tr' than the 'te-lang' way.
In the end, the reason why Trump has two names most commonly used in Chinese is just a matter of media, with various mainstream outlets adopting different names since Trump first made headlines, and without there being any clear consensus on which Chinese name to use across all these different Chinese-language media platforms around the world.
Chuángpù and Chuángpò?
On Chinese social media, President Trump even has more than two names. There are also netizens referring to him as 床鋪, 闯破 or 床破 (Chuángpù/Chuángpò); these are all transliterations that contain strange or negative characters, making the name unrefined and harsh-sounding on purpose to make the name 'Trump' look and sound bad.
Although there have been online discussions on the right transliteration for the name Trump, it is unlikely that there will be one official Chinese name for the US President in the near future. Xinhua News, China's official state-run press agency, has consistently been using Tèlǎngpǔ 特朗普 for years, and will probably continue to use it.
Many netizens simply use both versions of his name in one post to avoid confusion, and some news reports have even started using both names in its headlines (image below).
Despite the somewhat confusing situation at hand, there are also those who do not seem to mind at all. "Who cares if it is Tèlǎngpǔ or Chuānpǔ anyway?" one netizen says: "In this day and age, we all know who it is we are talking about."
– By Manya Koetse
Follow on Twitter or Like on Facebook
This article first appeared in 2017 and has been republished with various corrections:
– The first version did not properly convey the argument made by author Ke Long in his Nikkei piece, which is more clearly laid out in this version.
– This version has added some extra information coming from sources after 2017.
Spotted a mistake or want to add something? Please email us.
©2019 Whatsonweibo. All rights reserved. Do not reproduce our content without permission – you can contact us at info@whatsonweibo.com