"The Biden Era is Approaching": Discussions of U.S.-China Relations under the 'Sleepy King'
Now that the electoral storm has somewhat settled, the issue of what Sino-American might look like under Biden is much discussed in Chinese online media.
Now that the storm of jokes and memes surrounding the American elections has settled, more serious discussions regarding Biden's win and what it might mean for China are surfacing in China's online media environment. These commentators and academics approach the subject from different angles.
The American elections have been a major topic of discussion in the Chinese social media environment over the past weeks.
For many netizens on Weibo and beyond, the presidential race was one between the 'King of Understanding' (懂王, also 'King of Knowing') and the 'Sleepy King' (睡王).
Trump's quotes on the things he knows and understands "more than anyone else" have become somewhat famous on Chinese social media ("people are really surprised I understand this stuff'"), earning him the 'King of Knowing' nickname.
Joe Biden got his nickname for dozing off during a speech and for an edited (fake) video that went viral in which Biden was seemingly falling asleep during a live interview.
But the Democrat has more nicknames on Chinese social media, including 'Grandpa Bai' (Bài yéyé 拜爷爷), or the cute 'Dēngdēng' (登登).
His name in Chinese is usually written as (Bàidēng 拜登), although netizens have made up many more creative ways to write his name (拜灯, 白等, 败蹬).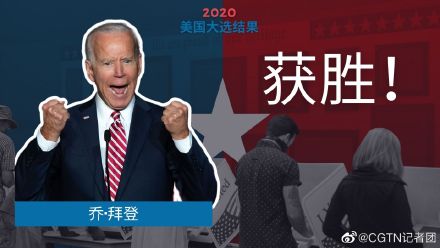 Now that it has become clear that former Vice President Joe Biden has won the 2020 US presidential race, Chinese media, bloggers, and netizens are reflecting on the Biden victory with a more serious tone, with the phrase "the Biden era is approaching" recurringly popping up on social media.
There are many articles and posts in China's online media sphere that focus on Biden's journey to the presidency, including how he faced family and personal tragedy during his political career.
But, as noted in our previous article on Chinese discussions on Trump versus Biden, most of the online articles and posts about the outcome of the American elections focus on what the shift in power might mean for China and Chinese–U.S. relations.
Over the past few days, Chinese media outlets have posted several interviews, op-eds, and videos of Chinese experts discussing the future prospects of Sino-American relations under Biden. We have selected some of these that have become popular on Weibo or news app Toutiao.
Hu Xijin: "The shift of American leadership has no intrinsic meaning for Sino-American relations."
"Is anyone under the illusion that Biden's rise to power will lead to a major U.S.-China détente? I'm certainly not. And neither is anyone in my circles, whether they're journalists, academics, or officials."
Hu Xijin (胡锡进), the editor-in-chief of the Global Times – a daily newspaper under the auspices of Party news outlet People's Daily -, has over 23 million fans on his Weibo account. He frequently posts lengthy texts about his views on current news developments, both on Chinese social media as on Twitter (@HuXijin_GT). (For more about Hu Xijin, also check out this SupChina article.)
On November 9, Hu posted about the Biden win, writing:
"Along with China's further development, America's strategic precautions against China will only get heavier. China only needs its own continuously growing strength to draw a baseline for the United States in its relations with China. The shift of American leadership has no intrinsic meaning for Sino-American relations. I reckon this already is the general consensus of China's mainstream society."
This view, that it does not really matter whether Biden or Trump leads the U.S. for the next four years, was also reiterated in a recent blog post published by Global Times in which the author wrote: "Regardless if it's the Democrats or the Republicans, both hold a negative stance when it comes to the China issue. (..) No matter who comes to power in the future, there is a high probability that they will continue to suppress China."
In his November 9 post, Hu Xijin stressed that the outcome of the American elections is not of great significance for the status-quo of Sino-American relations, but he did add that Biden's win might possibly positively affect the irregular patterns of current Sino-American relations. The political mistrust and power games that took place under the Trump presidency might make way for a period of U.S.-China relations that is less tense.
One of the most popular comments in response to Hu's post basically summarized Hu's message, writing: "America's goal is to suppress China. The leaders might be different, the methods might not be the same, but the goal remains unchanged."
Prof. Shen Yi: "It's all for the betterment of the US – not for China."
Shen Yi (沈逸) is the Associate Professor of the School of International Relations and Public Affairs at Fudan University. On Weibo, he has over 927,000 fans.
On November 10, Shen commented on Biden's win through a video that was published on Chinese social media by The Observer (观察者).
Shen's view is somewhat different than that of Hu. Instead of arguing that it does not matter whether Biden or Trump takes office, Shen argues that Chinese people should not mistake foreign politicians for friends, and remember that U.S.-China relations are all about power politics. Even though Chinese netizens sometimes warm up to American leaders like 'Grandpa Bai' (拜爷爷), and jokingly make them part of their daily discussions, their views of them should be more serious.
Shen says: "When the American media announced Biden's victory, there were even some people in China who 'shed tears of gratitude', thinking that Sino-American relations will now get back on track." But Shen gives a warning to those who sighed with relief about Biden's win, saying: "You should not forget that Biden is a politician. He is an American politician. (..) He is not a Chinese leader."
Shen suggests that even if Biden would relax some of the tougher China policies after he takes office, for example regarding trade or technology, he would only do so for the betterment of the U.S., not because it would help China. Trump put 'America first', but so will future U.S. leaders: "It's all for themselves."
Shen mentions that Chinese people should draw a lesson from China's position during the Korean War and its 'Resist America, Aid North Korea' campaign, when China fought on Korean soil to counter 'American aggression.' In the worst-case scenario, he argues, China would again firmly stand ground against U.S. powers: "To combat American hegemony, we can only respond with the only language they can understand."
Prof. Yao Yang: "It's impossible to go back to how U.S.-China relations used to be."
"During Trump's four years in office, he's established a political heritage that can't be immediately erased – including the worsened relations between the U.S. and China. If Biden takes power, will there be a shift in Sino-American relations?"
Yao Yang (姚洋) is the dean and professor at the National School of Development of Peking University. He previously also taught at the University of Washington and New York.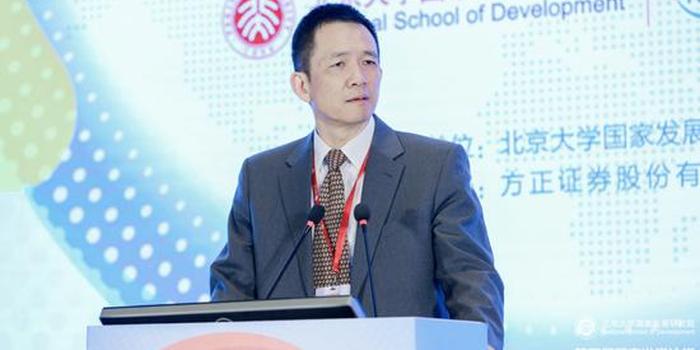 In a recent op-ed for Beijing News, the professor writes that in these initial discussions of what Biden's office might mean for the future of the relations between Beijing and Washington, it must first be acknowledged that Chinese-U.S. relations will never go back to how they used to be.
Whereas Hu took a stance from the perspective of the people, and Shen discussed the upcoming Biden era from the stance of international power relations, Yang approaches the subject through a more historical lens.
Yang argues that the tensions between China and the U.S. did not start with Trump. Obama's "pivot to Asia" strategy, which tried to peacefully contain China's ambitions, disrupted the general tranquility that existed before 2008. "China started to be seen as a rival," Yang writes, adding that this idea of the U.S. and China being geopolitical competitors was continued under Trump and is expected to remain the same under Biden.
Looking back at half a century of U.S.-China relations, Yang claims that the friendly relations between the two countries in the 1970s and 1980s were because of the changing relations with the Soviet-Union and that the U.S. policy of engagement with China from the 1990s to 2010 was based on the hope that China would become more like the United States.
When, around 2010, it became clear to the U.S. elite and leadership that China was not going to be Americanized and that the Chinese path to development was actually successful, the response was one of resentment. Yang asserts that the China policies during the four years under Trump show this angry response towards a China that has taken a different route than America had hoped for during the decades preceding 2010.
Does this mean that nothing will change for U.S.-China relations under Biden? Not necessarily so. Although the two countries will remain to have a competitive relationship, Yang does expect China and the U.S. to have more peaceful relations under the administration of Biden, which will shift away from Trump's "Cold War mentality" towards China.
Zheng Yongnian: "Biden's China Policy will be much more predictable."
An interview with Chinese political scientist and political commentator Zheng Yongnian (郑永年) was posted by 21st Century Business Herald (21世纪经济报道) on November 11, focusing on American politics and Biden.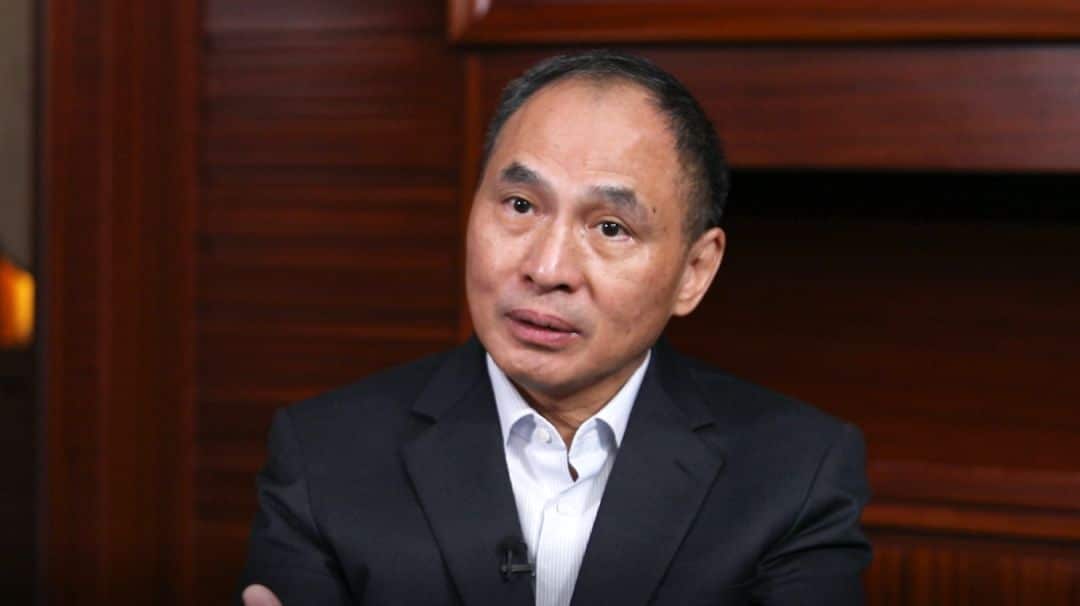 Zheng holds similar views on the upcoming Biden era as the other commentators mentioned in this article, namely that the general state of China-US relations will not be drastically changed when Biden comes to power.
Zheng does stress, however, that Biden's win might have a positive impact on the international community at large, bringing more rationality and an intention to cooperate. In that regard, the Biden era will probably be more similar to the Obama presidency, Zheng says.
Although no major changes are expected under Biden when it comes to U.S.-China relations, Zheng does assert that Biden's win is positive for Chinese leadership because this president will be much more predictable than Donald Trump.
"Biden's foreign policy will probably be a basic continuation of the Obama era. So of course there will be some change in Sino-American relations. There's no fear of hard-line [policies], there are mainly worries about unpredictability. Trump would constantly create these black swans, there's just no way to predict it. The predictability of the Biden team will be stronger than that of Trump."
More from What's on Weibo on China–United States relations here.
By Manya Koetse
Follow @WhatsOnWeibo
Spotted a mistake or want to add something? Please let us know in comments below or email us. First-time commenters, please be patient – we will have to manually approve your comment before it appears.
©2020 Whatsonweibo. All rights reserved. Do not reproduce our content without permission – you can contact us at info@whatsonweibo.com.
Wilders' Win on Weibo: Hu Xijin and Others Discuss the "Dutch Trump"
Chinese netizens on Weibo have placed Wilders' victory in a broader geopolitical context.
The Dutch general elections on Tuesday, 22 November 2022, resulted in a victory for the right-wing Freedom Party (PVV). The party, established in 2006, is led by the 60-year-old Dutch politician Geert Wilders who is known for his outspoken populist rhetoric and anti-establishment sentiments.
On Chinese social media, the Dutch election outcome became a topic discussed by some well-known bloggers.
The PVV secured 37 of the 150 seats in the Second Chamber, making it the largest party by a significant margin, followed by the left-wing Groen Links-PvdA (25 seats), center-right liberal VVD (24), and the brand-new centrist party NSC (20). The remaining seats were distributed among eleven other parties, each claiming between 9 and 1 seat in the Second Chamber.
Wilders' triumph garnered international attention. As reported in 2017, the PVV's popularity had been steadily increasing for years, drawing particular notice in Chinese media and other international publications in the wake of Trump's victory and Brexit.
Dutch politician Wilders, referred to as Wéi'ěrdésī (维尔德斯 or 威尔德斯) in Chinese, became a recurring subject in Chinese media, with his success viewed as a harbinger for other elections across Continental Europe.
Wilders and his PVV are known for their strong anti-Islam stance, Euroskepticism, aspirations to significantly limit immigration, and populist commitment to "put the Dutch first."
On Weibo, the well-known Chinese political commentator Hu Xijin (@胡锡进) wrote a column about Wilders' win on November 23. Here's a translation of Hu's post:
"It shocked Europe, it shocked the West! The Freedom Party led by Wilders, the 'Dutch version of Trump,' received the most votes on Wednesday. His slogans and labels are anti-immigrant, anti-Europe, anti-Islam. The leader of the French extreme right-wing political party Le Pen immediately extended his congratulations through social media."
"The results of the Dutch elections again show that xenophobic and intolerant political retrogressions are like cancer cells spreading across Europe and the West. However, the far-right line will not become the overwhelming new political choice in the West, as many Western societies are painfully going from side to side. Wilders also proposes that the Netherlands should stop providing weapons to the Ukraine, which goes against the mainstream European line. This is something that should be quite popular among Chinese."
"It's not clear yet if Wilders will actually become the premier of the Netherlands. Although his party received the most votes he only took about 37 seats of the 150 seats in the Dutch House of Representatives and will need to form a coalition government. Because it's an extreme rightwing party, whether or not he will be able to pull allies in is hard to say. If Wilders fails, the Netherlands will not rule out a minority government."
"Regardless, the victory of the Freedom Party is a heavy blow to Europe. There are concerns that it will become a model, that it will boost the rise of other extreme right-wing parties on the stage. In short, the West is becoming more and more chaotic and is becoming more lost."
On Weibo, Hu Xijin's post about Wilders received hundreds of replies, but many netizens did not agree with his stance on the victory of the Dutch right-wing party.
"You don't represent the Chinese people," one commenter wrote: "You just represent yourself. Don't overstep your boundaries."
"You're actually so leftist underneath," another reply said.
"Why did we witness a UK 'Trump,' a Brazilian 'Trump,' an Argentinian 'Trump,' a Dutch 'Trump'?"
Among the numerous comments below Hu's post, quite a few expressed sympathy for the populist stance advocated by PVV and Wilders. One popular comment reads, "Anti-immigration, anti-EU, anti-Islamic—sounds about right?" "Europe is waking up."
Another person commented: "Over the past couple of years, the population of Muslim immigrants in Europe and the United States has been rapidly expanding, bringing about serious social problems when it comes to public security, employment, fertility rates, and religious beliefs etc., which has since long been a source of distress for the local population."
Apart from Hu's post, Chinese netizens elsewhere on Weibo have also placed Wilders' victory in a broader geopolitical context. Blogger Xiaosunchu (@小笋初) writes, "Why did America have Trump? Why did we witness a UK 'Trump,' a Brazilian 'Trump,' an Argentinian 'Trump,' a Dutch 'Trump,' and so on – all these non-traditional, anti-establishment 'crazy' candidates?"
According to Xiaochunchu, the election of these kinds of political figures is a result of a so-called 'democratic illusion' ("民主幻觉") in the West, in which voters are perpetually disappointed in politicians as they end up getting "a different broth but the same old medicine" ("换汤不换药"): the names may change, but the system does not, leading voters to blame themselves for picking the wrong candidates when, in reality, it's actually deep-rooted political structures that prevent actual change from happening.
Regardless of whether others agree with Xiaochunchu's idea that voters' preference for unconventional political figures is linked to a 'democratic illusion,' many do acknowledge that 'Trump-style' politics represents a broader political trend that began with the election of Donald Trump in 2016.
Other bloggers called the election of different 'Trumps' a "new change in global democratic politics" and even labeled the current international political arena the "Trump era" ("特朗普时代"). "Who's next?" one Weibo user wonders.
"Let's wait and see," other people write, "It might not be easy for him to form a cabinet."
While the Dutch formation has begun, the world will be watching to see which parties will govern together and whether Wilders might become the next Dutch Prime Minister, and the so-called 'next Trump.'
Also read: Chinese Reactions on Wilders and "The Rise of the Right"
By Manya Koetse
Get the story behind the hashtag. Subscribe to What's on Weibo here to receive our newsletter and get access to our latest articles:
Spotted a mistake or want to add something? Please let us know in comments below or email us. First-time commenters, please be patient – we will have to manually approve your comment before it appears.
©2023 Whatsonweibo. All rights reserved. Do not reproduce our content without permission – you can contact us at info@whatsonweibo.com.
Tick, Tock, Time to Pay Up? Douyin Is Testing Out Paywalled Short Videos
Is content payment a new beginning for the popular short video app Douyin (China's TikTok) or would it be the end?
The introduction of a Douyin novel feature, that would enable content creators to impose a fee for accessing their short video content, has sparked discussions across Chinese social media. Although the feature would benefit creators, many Douyin users are skeptical.
News that Chinese social media app Douyin is rolling out a new feature which allows creators to introduce a paywall for their short video content has triggered online discussions in China this week.
The feature, which made headlines on November 16, is presently in the testing phase. A number of influential content creators are now allowed to 'paywall' part of their video content.
Douyin is the hugely popular app by Chinese tech giant Bytedance. TikTok is the international version of the Chinese successful short video app, and although they're often presented as being the same product, Douyin and Tiktok are actually two separate entities.
In addition to variations in content management and general usage, Douyin differs from TikTok in terms of features. Douyin previously experimented with functionalities such as charging users for accessing mini-dramas on the platform or the ability to tip content creators.
The pay-to-view feature on Douyin would require users to pay a certain fee in Douyin coins (抖币) in order to view paywalled content. One Douyin coin is equivalent to 0.1 yuan ($0,014). The platform itself takes 30% of the income as a service charge.
According to China Securities Times or STCN (证券时报网), Douyin insiders said that any short video content meeting Douyin's requirements could be set as "pay-per-view."
Creators, who can set their own paywall prices, should reportedly meet three criteria to qualify for the pay-to-view feature: their account cannot have any violation records for a period of 90 days, they should have at least 100,000 followers, and they have to have completed the real-name authentication process.
On Douyin and Weibo, Chinese netizens express various views on the feature. Many people do not think it would be a good idea to charge money for short videos. One video blogger (@小片片说大片) pointed out the existing challenge of persuading netizens to pay for longer videos, let alone expecting them to pay for shorter ones.
"The moment I'd need to pay money for it, I'll delete the app," some commenters write.
This statement appears to capture the prevailing sentiment among most internet users regarding a subscription-based Douyin environment. According to a survey conducted by the media platform Pear Video, more than 93% of respondents expressed they would not be willing to pay for short videos.
"This could be a breaking point for Douyin," one person predicts: "Other platforms could replace it." There are more people who think it would be the end of Douyin and that other (free) short video platforms might take its place.
Some commenters, however, had their own reasons for supporting a pay-per-view function on the platform, suggesting it would help them solve their Douyin addiction. One commenter remarked, "Fantastic, this might finally help me break free from watching short videos!" Another individual responded, "Perhaps this could serve as a remedy for my procrastination."
As discussions about the new feature trended, Douyin's customer service responded, stating that it would eventually be up to content creators whether or not they want to activate the paid feature for their videos, and that it would be up to users whether or not they would be interested in such content – otherwise they can just swipe away.
Another social media user wrote: "There's only one kind of video I'm willing to pay for, and it's not on Douyin."
By Manya Koetse
Get the story behind the hashtag. Subscribe to What's on Weibo here to receive our newsletter and get access to our latest articles:
Spotted a mistake or want to add something? Please let us know in comments below or email us. First-time commenters, please be patient – we will have to manually approve your comment before it appears.
©2023 Whatsonweibo. All rights reserved. Do not reproduce our content without permission – you can contact us at info@whatsonweibo.com.
Subscribe to our newsletter
Stay updated on what's trending in China & get the story behind the hashtag
Sign up here to become a premium member of What's on Weibo today and gain access to all of our latest and premium content, as well as receive our exclusive Weibo Watch newsletter. If you prefer to only receive our free newsletter with an overview of the latest articles, you can subscribe for free here.
Would you like to become a contributor, or do you have any tips or suggestions for us? Get in touch with us here.