Top 5 of China's Most Popular Short Video and Live Streaming Apps
An overview of the most-watched apps in China of this moment.
The live streaming and short video app market is (still) absolutely booming in China. What's on Weibo lists China's most popular apps within this category for you: these are the top Chinese apps to watch.
China is the world's largest smartphone market, and the mobile app business is booming. In August of last year, it was reported that approximately 800 million people are actively using the internet in China, about 58 percent of the country's population. What is especially noteworthy is that some 788 million people are accessing the internet via mobile – a total of 98 percent of the China's total online population.
To attract business from this immense number of mobile internet users, who on average spend some 4.2 hours per day on their phone, thousands of news apps are launched every year. In 2018, Chinese internet users could download 7.3 million different apps – 900.000 more than the year before.
To provide more insight into China's mobile app market, What's on Weibo has listed some of the most popular and noteworthy apps in China today. For this selection, we chose to avoid the most obvious popular apps, such as Weibo or WeChat, that are already frequently covered in English-language media.
Instead, we chose to feature those apps that are arguably not as well-known outside of mainland China, within five popular categories, namely: education, health, news, games, and short video & live streaming.
We made our selection based on the data from the Android app stores Tencent, Baidu, Huawei, and Zhushou360. We tried our best to give you a representative overview of various apps that are currently most used in China, but want to remind you that these lists are by no means absolute nor official "top 5" charts.
We will start with our top short video & live streaming list, stay tuned for the other categories that will follow shortly and will be listed below this article!
#1 Douyin Short Video 抖音短视频

Douyin, which literally means "trembling sound" (抖音), is a short video social networking app. The app is part of the ByteDance Inc. empire and was first launched in September 2016.
If the logo looks familiar, that may be because you know the popular international version of the app named 'TikTok,' which was the fourth most downloaded non-game app worldwide in 2018.
Douyin allows its users to live stream and to upload and view 15-second videos. The app provides several tools to finetune videos by adding various kinds of music, fast forwarding, or adding filters and stickers.
More than just a video and broadcasting app, Douyin is very much interactive, which inherently makes it a social media platform. Videos can be liked, shared and commented on, and people can follow each other. Through its broadcasting feature, users can also send each other money or virtual gifts.
The major 'magic' formula behind Douyin is its use of the AI algorithm of its parent company Bytedance Inc (the same company that runs the super popular news app Toutiao). This means the app constantly provides users with suggested content based on user profile and preferences. Adding to this, Douyin is the only app in this selection that automatically plays the next video if the current video you are watching has ended, increasing user engagement with the app.
Douyin's approach is highly successful. In 2018, Douyin ranked as the tenth most popular app in China, and its popularity continues to grow. From September to December 2018, Douyin's daily active users increased from 118.7 to 138.5 million.
Douyin currently is the most popular short video app in the Chinese Apple store, and in both the Huawei and Zhushou360 app stores, Douyin ranks second most popular app overall.
Also see our previous article exploring the difference between Douyin and its international version TikTok.
#2 Kuaishou 快手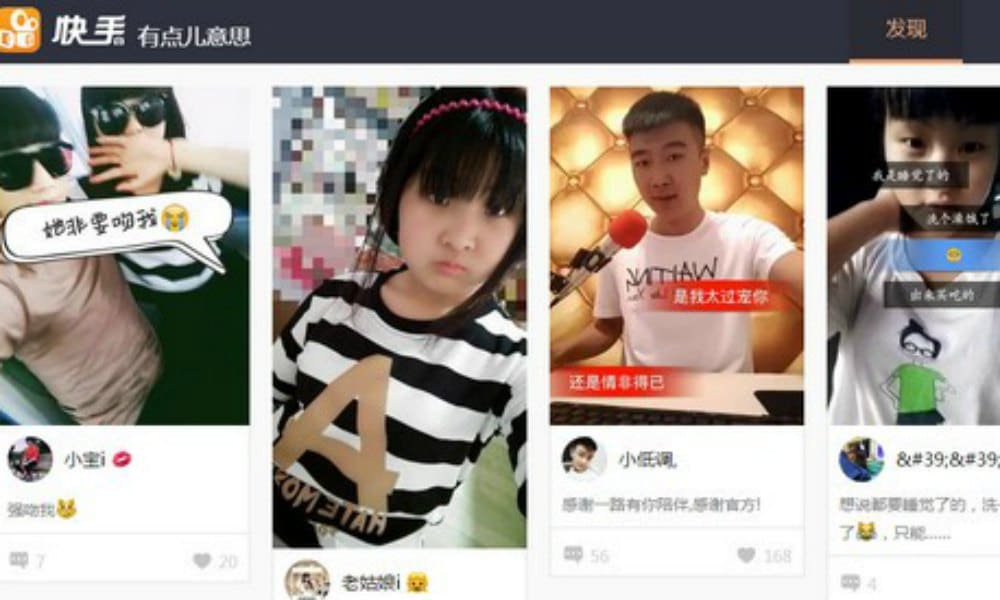 Kuaishou, literally meaning "fast hand," is also known as 'Kwai' and was first launched in 2011 as GIF Kuaishou (GIF快手) and changed its name and function to the current one in 2014.
In 2018, Kuaishou received various investments from Chinese tech giants Tencent, Alibaba, and Baidu, that also sought to profit from China's growing market of short-video and live stream apps. As with Douyin, Kuaishou has also been successful outside of mainland China. In 2018, the app briefly ranked first in several Apple stores including those in Russia, Turkey, South Korea, Taiwan, and Indonesia.
With Kuaishou, just like Douyin, users can live stream and upload short videos. There are, however, some small differences between the apps. In Kuaishou, videos can be as long as 57 seconds, and the next video will not play automatically; meaning that users have to manually pick the next video they want to watch. Also in the video editing, its functions are different. In the Kuaishou app, users can specifically add filters to faces, and there is also a karaoke function.
In the fourth quarter of 2018, Kuaishou reached the miracle barrier of 100 million monthly active users, showing a modest 2,45 percent growth compared to the third quarter. Currently, Kuaishou is ranking second most popular video app in the Chinese Apple Store, and fifth in the Zhushou360 app store.
#3 Xigua Video 西瓜视频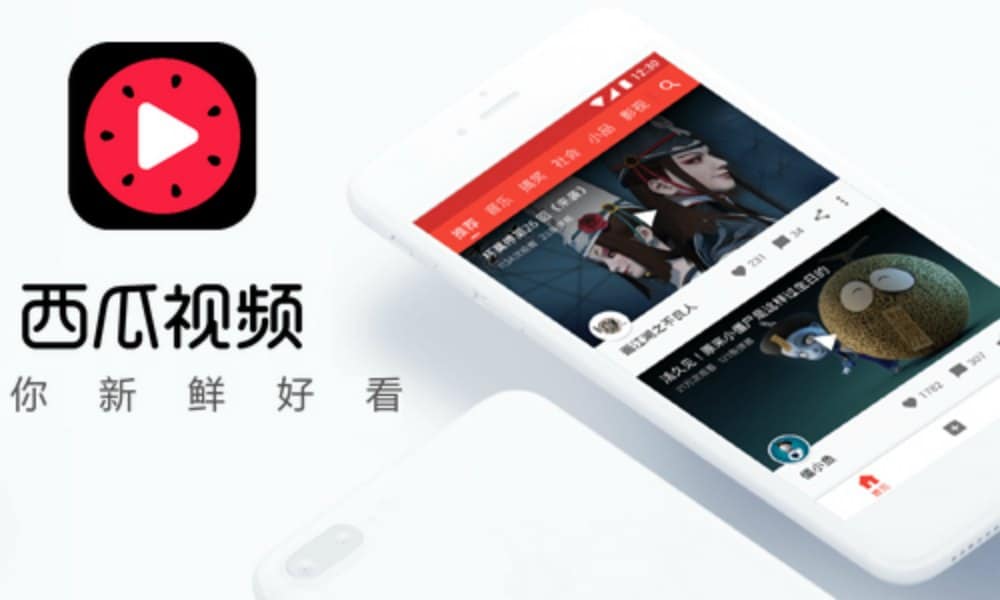 Xigua, which means 'watermelon,' is the second-most popular short video app by Bytedance. 'Eating watermelons' or 'the watermelon-eating masses' (吃瓜群众) is a Chinese idiom that is frequently used by Chinese netizens, meaning that onlookers are interested in watching an (online) spectacle or discussion unfold without intervening.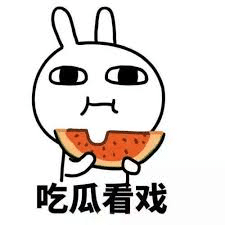 Being a Bytedance product, Xigua also uses artificial intelligence and machine learning algorithms to recommend videos to its users. What is different from Douyin, is that Xigua categorizes its videos based on their contents. There are, for example, the categories handicraft, culture, square dancing, cuisine, and fashion. Adding to this, Xigua also offers a live streaming service and a wide variety of television programs and games.
Despite a small decrease in daily active viewers in the last quarter of 2018 from 41.2 million to 38.7 million, Xigua was still the third most popular video app in the Chinese Apple store, closely followed by another app by Bytedance called Huoshan (火山), a short video platform for people to share their stories and showcase their talent.
#4 MOMO 陌陌

MOMO is a location-based social networking app where users can show themselves through video, text, voice, and pictures, and discover nearby people based on their geographic location. Despite the company calling the app a social networking platform, for many Chinese netizens, MOMO is simply known as a dating app.
Different from apps such as Douyin and Xigua, MOMO does not show content based on user preference but based on its geographic location. The main page of MOMO shows profiles of people around you, featured with picture and videos. If you see a person that you like, you can add the person or leave a 'like' or comment. In addition, the app also provides other functions such as a swipe function, a chat room and a place where you can play games with other users.
MOMO which is part of the Beijing MOMO Technology company, that first launched their app in 2011. Little than a year later, people all over the globe were introduced to MOMO's international version. But in 2014, when the Chinese version started to gain a significant market share, the company decided to cancel its international edition and focus on its domestic business instead.
In 2018, MOMO acquired the Tinder-like dating app Tantan (探探), which had 6.3 million daily active users in the fourth quarter of 2018.
In the meantime, MOMO has also been growing in popularity, registering 16 million daily active users in 2018, making it the most popular app in the category live streaming and the 88th the most popular app overall – that may not sound too impressive, but within China's booming app market, it actually is.
#5 DouYu Livestream 斗鱼直播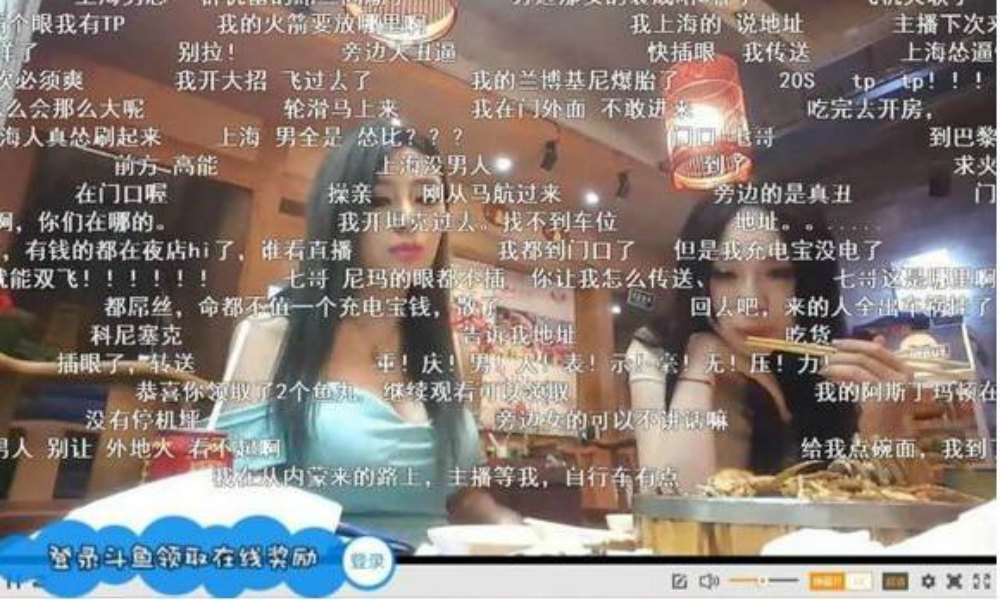 DouYu is an app by DouYu TV and was first launched in 2014. In 2016, DouYu received investments from both Tencent and Phoenix Media.
What mainly sets DouYu apart from other live stream apps, is that it provides its users with live streaming games such as Honor of Kings, Player Unknown's Battlefield, DOTA and League of Legend. In addition, it also features practical videos such as cooking lessons or camping tutorials.
In 2018, DouYu was the second most popular live streaming app of China, right behind MOMO, with 7.2 daily active users at the end of the year. Currently, the app ranks among the most popular video apps in the Tencent Appstore.
Also see: Top 5 of Popular News Apps
By Gabi Verberg
Spotted a mistake or want to add something? Please let us know in comments below or email us.
©2019 Whatsonweibo. All rights reserved. Do not reproduce our content without permission – you can contact us at info@whatsonweibo.com
Chinese Media Warn WeChat Group Admins: "You Can Be Arrested for What Happens in Your Group Chat"
Managing a WeChat group should not be taken lightly, recent headlines warn.
First published
Chinese media are reminding group admins this week that managing a group chat is "not a joke." Cautionary headlines read: "Who sets up a group is responsible for it! Many group leaders have already been detained."
"Did you all think being a group host is free and easy? Wrong! Wrong! Wrong!", official state newspaper Xinhua posted on Weibo on April 26.
Recently, multiple state media (here, here) have reported about online group hosts being arrested due to the illegal content appearing within the online community they were managing.
Within the WeChat app, a 'group host' or 'group owner' (群主) is an admin who has permissions to add or remove members, edit group chat information, and publish announcements. A Wechat group can hold up to 500 members.
Now, state media are reminding Chinese netizens of the regulations that went into effect on October 8 of 2017. These regulations, issued by China's Cyberspace Administration, stipulate that those who establish and manage an online (chat) group are responsible for its content. (There's a translation of these provisions by China Law Translate here.)
These "internet groups" (互联网群组) are not just limited to WeChat. The term refers to any online group or community, including group chats on Weibo, Baidu, QQ, Momo, Alipay, or other social media platforms that enable users to set up and manage a group.
Chinese state media, however, particularly focus on WeChat group admins in reminding them that they need to pay careful attention to the information that is posted within the group they manage.
Besides obscene and illegal content, it is not allowed, as this article lists, to post "politically sensitive information", "spread rumors," "bring news about Hong Kong, Macau or Taiwan that has not been reported by official news channels," or to publish "military information."
Showing that not "properly managing" an online group can have serious consequences, some examples of group admins being arrested are raised in the media this week, mostly using the headline "Who sets up a group is responsible for it! Many group leaders have already been detained" ("谁建群谁负责多名群主已被拘留").
In one case, a WeChat group host was reportedly punished for allowing members of his group chat to send petitions, organize a march, and forwarding inappropriate speeches in relation to the local Auguste projects.
The Auguste project (奥古斯特项目) is a pesticide investment program that caused unrest in Hebei province in the summer of 2016, leading to protests. After a few months, the government abruptly aborted the project.
In another case, a group member surnamed Ma (马) advertised obscene videos in a 100+ member WeChat group. For a membership fee of ten yuan ($1,5), Ma would send out videos. In this case, the group owner named Wu (吴) was accused of "spreading obscene material" and was later arrested and detained for "ignoring criminal activities" within his group chat.
Although it is not reported why various Chinese media are posting these articles at this particular time, it might be part of China's nationwide Clean up the Internet 2019 (净网2019) campaign. The initiative, launched by the central authorities, aims to "purify the social and cultural environment," with particular focus on cracking down on illegal and obscene content on the internet.
Spotted a mistake or want to add something? Please let us know in comments below or email us.
©2019 Whatsonweibo. All rights reserved. Do not reproduce our content without permission – you can contact us at info@whatsonweibo.com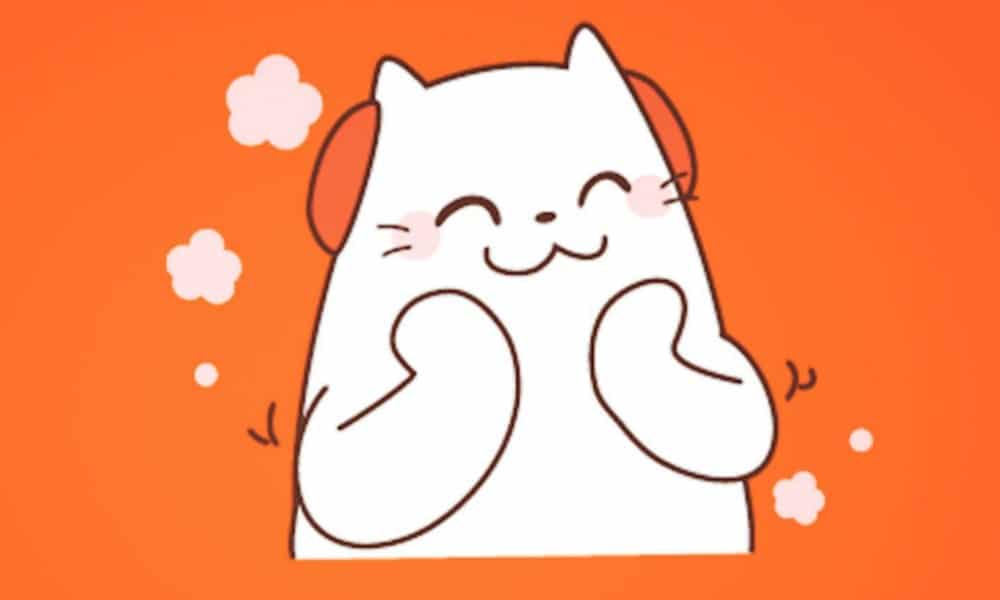 Over the past weeks, What's on Weibo has published a series of five articles listing the most popular Chinese apps within this period across various categories. Although these apps are mostly targeted at Chinese mobile users, some are also very useful for those studying Chinese.
Please see our lists of popular Chinese apps in the following articles:
By  Gabi Verberg & Manya Koetse
Spotted a mistake or want to add something? Please let us know in comments below or email us.
©2019 Whatsonweibo. All rights reserved. Do not reproduce our content without permission – you can contact us at info@whatsonweibo.com