"Watermelons Will Not Respond to Your Knocking" Sign Goes Viral on Chinese Social Media
A sign asking customers 'not to tap the watermelons' in an Italian supermarket has recently caused much upheaval on Chinese social media, where many people think the no "watermelon tapping" policy is specifically directed at Chinese customers.
A sign asking customers 'not to knock on watermelons' in an Italian supermarket has recently caused much upheaval on Chinese social media, where many people think the no "watermelon knocking" policy is specifically directed at Chinese customers.
"Please stop knocking on the watermelons; they will not respond to it!!!" – this is the Italian supermarket sign that has recently caused much amused discussion amongst Chinese netizens. Over the past few days, the Italian notice has become the topic of conversation on Chinese social media as it was shared by netizens thousands of times.
The "watermelon knocking" notice can be seen sticking out of a cart of watermelons in what allegedy is an Italian supermarket. The picture has especially created much discussion since multiple Chinese media reported it was a notice specifically aimed at Chinese customers.
Many netizens, however, do not believe it and suggest that "watermelon-knocking" is a global practice.
The picture has been posted on Chinese social media by many different Chinese news media with the additional tag "Italian supermarket's note to the Chinese". Chengdu Commercial Paper (@成都商报) and Sina Tianjin (@新浪天津), for example, both posted the following blog:
"Italian supermarkets set up a sign for Chinese customers: "Dear customer, please do not tap the watermelons again. They really will not respond!!!" If you are there, what do you want to say to the Italian supermarket?"
The Chengdu Commercial Newspaper post alone already was shared 7700 times within a day, and the watermelon discussion continues on many different Weibo accounts. Many netizens find the picture amusing and stress the importance of "melon-knocking" to pick a good melon.
"We have been communicating with watermelons for thousands of years. We can hear their life story with a simple knock", joked one netizen.
"I just want to say hello. If it does want to not respond, it's their own business. At least I can show my passion", another netizen remarked.
Some netizens believe that "watermelon-knocking" is an exclusive practice of the Chinese, and find the supermarket advice unreasonable: "Knocking before eating is the basic respect we show watermelons. Respect, do you understand? No, you don't understand. Only we from the land of politeness can understand", writes one netizen.
While some netizens seem to have much fun by participating in the "melon communication" discussion, many other netizens simply want to know the truth behind the news reports, asking: "Excuse me, but which word actually means 'Chinese'?"
A few netizens are angry at the media for spreading rumors. One netizen writes under the Chengdu Commercial News post: "This is mainstream media talking negatively about its fellow countrymen. I suppose you don't even understand what is written on the board? (..) Aren't you ashamed of yourself, using such tricks to attract attention?"
There are also people who are angered that Chinese abroad are often associated with negative things: "When people see anything negative in foreign countries, they immediately associate them with things at home. So deplorable!"
[rp4wp]
In the meantime, there has been some clarification about the picture. Chinese media channel iRead (@壹读) stated that the notice targets customers in general, and provided evidence of how knocking is a global practice of melon testing in the form of an American chef explaining that a good melon should "feel heavier than it looks" and should have a "nice hollow sound when you hit it".
That watermelon-knocking is a serious issue became clear in 2013, when Chinese students developed a special 'pick a good watermelon app'. The Chinese app, simply titled 'Listen to the Watermelon' (听西瓜), determines whether or not a watermelon is ripe based on its tapping sound (SCMP 2013).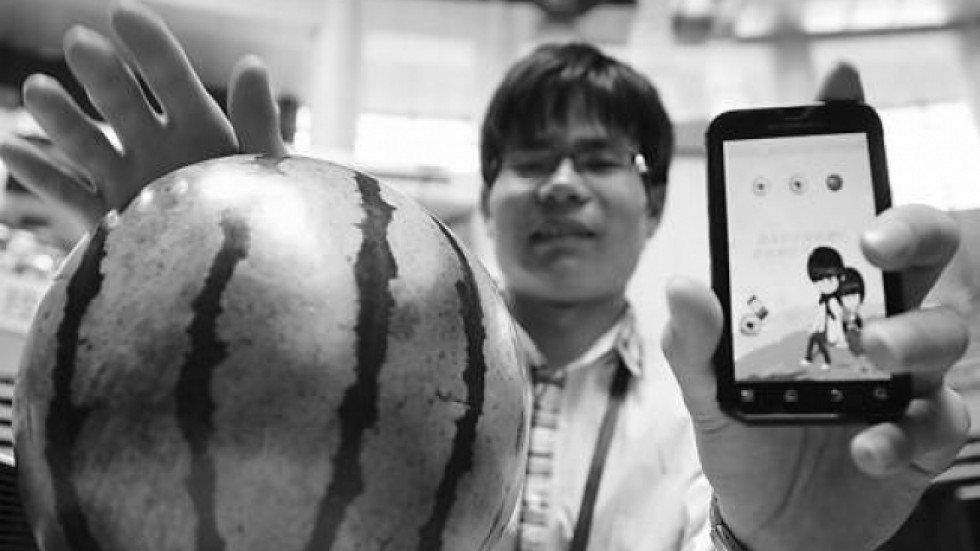 Despite the different online reactions, discussion of the Italian watermelon sign shows that many Chinese are sensitive to how they are perceived abroad. The recent news hoax on Chinese people selling human meat in Africa, or the 2015 news about Switzerland introducing special trains for loud Chinese tourists all became big topics on Chinese social media. Many Chinese netizens have stressed that they are aware of the negative stories surrounding their overseas tourists, and often speak about improving their global image.
In this case, however, Chinese netizens can be rest assured that the watermelon knocking sign is not specifically directed at them. Watermelon knocking is something everybody apparently does – whether or not the melon will respond does not seem to be an issue.
– By Diandian Guo 
Follow @WhatsOnWeibo
©2016 Whatsonweibo. All rights reserved. Do not reproduce our content without permission – you can contact us at info@whatsonweibo.com.
8-Year-Old Boy Loses Eye After Playing with Desiccant 'Dry Pack'
One Chinese mother is on a mission to warn other parents that this small packet can pose a big risk.
Most are familiar with those little "do not eat" packets that can be found in various food and household items packaging, but their potential danger might be less well-known. A Chinese mum is now warning others to keep the dry packs away from children after her son lost his eye because of them.
An 8-year-old boy named Keke was recently blinded in one eye after playing around with a desiccant pack. Keke's mother is now seeking media attention for his case to warn others not to make the same mistake.
According to Chinese media, the incident occurred just after the mid-term exam period, when Keke was enjoying some snacks on the couch while watching cartoons. His mother was busy cooking in the kitchen when she heard Keke screaming. As she rushed towards him, she saw that something was terribly wrong with his eye. She saw a deformed bottle filled with fluid on the floor and hurried her son to the hospital.
Keke's mother recounts: "After the examination, the doctor told us that Keke's right eye tissue was completely dissolved by an alkaline fluid (..), and that there was nothing to do about it."
"When the doctor asked how the accident happened, my son told him that he found a small packet in his bag of snacks and that he had played around with it. He first smelled it, and then later put it inside a bottle that contained his beverage. He had never expected the bottle to explode shortly afterward."
The moment some fluid entered his right eye, the little boy lost his eyesight and felt immense pain. Shocking photos shown by a local Chinese tv station show that the boy's eye has been severely damaged by the acid fluid.
Keke's parents later found out the 'small packet' mentioned by Keke was, in fact, a food desiccant (食品干燥剂), which is used to keep products dry and in good condition.
Desiccant packs are usually made with silica gel grains, which can adsorb up to 40% of their weight in moisture. It is useful for keeping things dry and 'sucking up' excess moisture. It is generally not considered to be harmful; the big "do not eat" warnings are more about choking hazard than the packets being toxic. Apart from coming with new shoes or electronics, the little packets can also often be found in various snacks (such as the Japanese nori seaweed).
On Weibo, news about the boy has generated much discussion, especially after it was shared by People's Daily. "If this stuff is so dangerous, then why is it not replaced by something that is safe?" a typical comment said.
A very similar news item made headlines in China in August 2015, when a 5-year-old boy was also blinded in one eye because of a desiccant pack when he put a package inside a pet bottle, causing it to explode.
Public health professor Liu Ping (刘萍) from Shandong University explained to Iqilu.com at the time that apart from the silica gel desiccants, there is also another type of desiccants which is made from calcium oxide (氧化钙), also known as quicklime. Cheaper than silica gel, it is also commonly used but is also relatively more dangerous than silica gel desiccant and other desiccants.
Quicklime has a chemical reaction when it is mixed with water, making it possible for a closed bottle with fluid and quicklime to explode. The fluid then becomes dangerously corrosive (as many science experiment tutorials will show).
A Chinese local television station also broadcasted footage today of experiments done with desiccants in bottles, showing that a violent explosion can occur within 80 seconds.
"Why do we use these desiccants at all," some people wonder on Weibo: "Isn't a tight seal enough to keep it fresh?"
"These desiccants need to be harmless, odorless, and non-corrosive. Strong alkalic desiccants such as the quicklime one should be eliminated," one commenter writes: "In Europe and America, the harmless silica gel desiccants are generally used, why do we still need to go through these tragedies? Why are these standards different?"
As for Keke's mother – she just hopes other parents will now understand the potential dangers of the small packets. "I greatly regret my negligence as a mother," she told Chinese media: "I knew that you're not supposed to eat these desiccants, but I never knew they posed such a great risk that could lead to such a severe outcome."
– By Manya Koetse
Follow @WhatsOnWeibo
Spotted a mistake or want to add something? Please let us know in comments below or email us.
©2017 Whatsonweibo. All rights reserved. Do not reproduce our content without permission – you can contact us at info@whatsonweibo.com.
McDonald's China Will Still Be 'Maidanglao'
McDonald's China has changed its name, but the more things change, the more they stay the same.
The name change of McDonald's in China from Maidanglao to Jin Gongmen caused much consternation on Weibo this week.
Twenty-seven years ago McDonald's opened its first restaurant in mainland China under the name 'Màidāngláo' (麦当劳), a Chinese rendering of the name.
Similarly, in Japan, the fast food chain was called 'Makudonarudo' (マクドナルド) in 1971 to make it easy to pronounce while still sounding like the original name.
But on October 25, news of company name change from Màidāngláo to 'Jīn Gǒngmén' (金拱门), literally meaning 'Golden Arches', made headlines both in- and outside China.
The company name was already officially changed on October 12, People's Daily reports.
The company's name change follows after McDonald's sold most of its stakes in China to the Chinese CITIC Group and the American Carlyle Group. This partnership, which was formally announced in January 2017, forms the largest McDonald's franchisee outside the US. They plan to add over 1500 new restaurants in China and Hong Kong over the next five years.
On Weibo, news of the name change immediately led to much consternation. Some netizens worried that it would impact the fast food chain's daily business in China, making it more of a Chinese chain than a Western one, also potentially changing existing food safety standards and preparation processes.
They also ridiculed the 'Golden Arches' name, saying that other foreign brands, such as Starbucks and KFC should also change their name to describe their logo: 'White-haired Woman' and 'Happy Old Man.'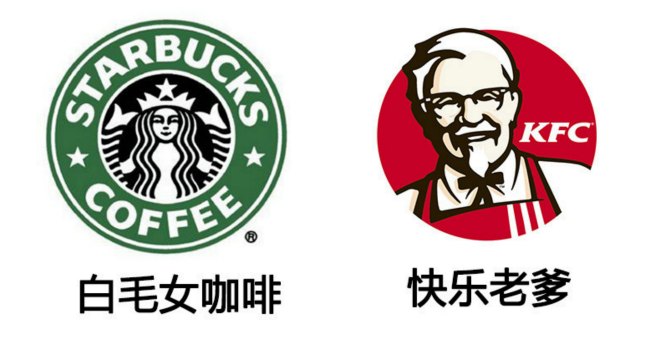 But McDonald's China officially responded to the name change on its Weibo account, saying:
"Yes, it's true! McDonald's China has changed its name to Jin Gongmen China Ltd, but the name change is only for the official certification. For you, Maidanglao will still be Maidanglao!"
McDonald's China's spokeswoman confirmed to the press that the name change purely relates to formality and will not the change the restaurants or their marketing.
Similarly, the mother company of KFC and Pizza Hut in China is called Baisheng – a name that does not affect the business or marketing of its restaurants.
For now, netizens can rest assured that the McDonald's 'Maidanglao' brand name will not be changed in China, nor on Weibo, where @maidanglao is promoting its latest burger special today -business as usual.
By Manya Koetse
Follow @whatsonweibo
Spotted a mistake or want to add something? Please let us know in comments below or email us.
©2017 Whatsonweibo. All rights reserved. Do not reproduce our content without permission – you can contact us at info@whatsonweibo.com.