What's on Weibo Blocked in China
What's on Weibo is no longer accessible from within the PRC.
As of July 7, we've been notified by readers that What's on Weibo is no longer accessible from within mainland China. After some testing, we have discovered that our site has indeed been blocked from all locations in the PRC now.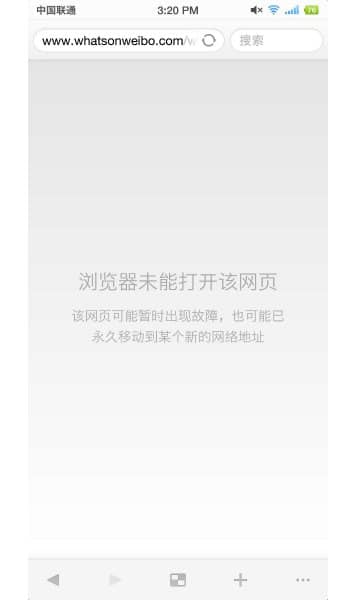 This is unfortunate for the many readers we have from mainland China. What's on Weibo has been blocked before in late 2015, after which it was opened again in the summer of 2016. It is unsure if the current block is temporary and if the site will be accessible in China in the future again.
Too bad, What's on Weibo has been blocked in China, after the piece about online memes https://t.co/TNO9vBv1fe

— Manya Koetse (@manyapan) November 19, 2015
In the meantime, we will continue to report what is trending on Chinese social media. Follow What's on Weibo on Twitter or Facebook to get daily updates on our latest articles.
In case you need a VPN, NordVPN currently has a very attractive $2.75 Summer deal (other recommended VPNs here and here).
By Manya Koetse
Follow @whatsonweibo
PS!: If you enjoy What's on Weibo and support the way we report the latest trends in China, we welcome donations via Wechat or Paypal. We can use every penny to help pay for the upkeep, maintenance, and betterment of this site (read more).

Spotted a mistake or want to add something? Please let us know in comments below or email us.
©2018 Whatsonweibo. All rights reserved. Do not reproduce our content without permission – you can contact us at info@whatsonweibo.com.
Can't Enter Uni Because of Daddy's Bad Social Credit – The Blacklist Story That's Got Weibo Talking
When one bad social credit listing affects the entire family.
The story of a Chinese student who got admitted to a renowned university and was then denied access because of his father's bad social credit has got Chinese social media talking.
Getting access to a top university is not easy in China's fiercely competitive education environment. For one student from Wenzhou, Zhejiang province, the results of his gaokao (national university entrance exams) were so good that he received the happy news that he was accepted into one of these renowned universities in Beijing.
Unfortunately for him, that news was later followed up with an update that he could not be accepted due to his father's bad social credit standing.
The story, which was widely covered by Chinese state media (including the English-language CGTN), received much attention on Chinese social media this week.
The young man's father, named only as 'Mr. Rao' (饶先生), ended up with a bad credit standing after owing a debt of 200,000 RMB (±US$29,900) to a local bank for more than two years. Since Rao did not succeed in paying off his debt after warnings given, he was informed by a local court that he had ended up on a so-called "lose trust list" or "black list" (失信名单/失信黑名单).
Towards a More Credit-Based Society
In 2014, China's government first announced plans of its "Social Credit System" (社会信用体系) that focuses on accumulating and integrating information, and will create measures that encourage 'trustworthy behavior' and punishes those who are not 'trustworthy.'
The system is planned to go national by 2020, and is currently implemented in various regions across the country.
However, the public black list was introduced before this time, with Chinese courts in 2013 starting to publicly give out the names online of people who have not complied with court orders.
Additionally, In 2006, the People's Bank of China (PBOC) also already began operating its own independent Credit Reference Center tasked with managing a national commercial and consumer credit reporting system. With the recent launch of the so-called 'trust alliance' (信联), a new unified platform that has access to an enormous number of personal credit data, China's credit-based society has taken another leap – with state level and commercial organizations joining forces in further developing China's credit systems.
In recent (English-language) media reports, the lines are often blurred between the Social Credit system and a number of private programs, including the Sesame Credit program. These misunderstandings partly come from the fact that both the government's plans on introducing their 'Social Credit System' (社会信用体系) and the Central Bank's endeavors to build a stronger personal credit industry (个人征信行业) were major developments in the period from 2013-2015 up to the present. Together with the 2013 judicial online blacklist, these policies and programs all built on a stronger credit-based society that governs both economic and social areas.
The 'system' (there is not one system in place yet) works through rewards and punishment mechanisms. In the city of Zhuhai, for example, individuals or companies with good credit are put on a "red list" which potentially means they could be praised online (Zhuhai credit website) or given rewards, whereas those put on the "black list" (f.e. due to serious misbehavior or promise-breaching) will be subject to various restrictions (Zhang & Zhang 2016, 157).
Those restrictions could include a halt on loans or a national ban from traveling by air or train. Since private programs and institutions also have access to the public blacklists, one company or person's bad credit status can affect their status among various platforms and for various institutions – and thus, potentially, could also influence their children's access to schools and universities.
A Controversial Measure
The recent story of Rao's son paying the price for this father's bad credit listing has stirred controversy online over children being affected by their parents' bad credit listing.
One Weibo news thread on the issue received nearly 30,000 comments.
One of the most popular remarks on the story said: "If it is okay to treat those who are associated with an offender as guilty (连坐), then it's time to punish the sons and daughters of corrupt officials, too."
"A father's bad credit has nothing to do with the children!", another Weibo user said.
But another popular comment called the measure "effective," with others agreeing: "If he waited two years to pay off his debt, he was basically asking to be on the blacklist. That his bad credit influences his child's education is just to reap what one has sown."
Various Chinese media, including financial newspaper Caijing, report that the boy's father was previously warned by the local court that his bad credit standing could potentially have consequences for his children too, but that he still did not comply with court orders to pay back his loans.
Since Rao's son has been denied access to the university as long as his father has a bad credit standing, Rao has allegedly paid back the loan and has asked the local court to be removed from the blacklist.
There are also commenters on Weibo, such as @闪电McQueen, who say the university's actions are nothing newsworthy: "This is just the [political] examination of people's records, it's not specifically about the black list, it's common knowledge, let's not make it all about that black list."
This commenter's reaction reiterates the idea that the social credit system and black list system is actually not that new, as Rogier Creemers has previously described in Foreign Policy (2016): "The Chinese Communist Party government has always sought to keep tabs on its citizens, for instance through the "personal file" (dang'an) system of a few decades ago."
Another person on Weibo says: "The people who are saying the child is the victim here should also know that people who end up on the blacklist are generally not people without money, their kids have enough opportunities, it's just that if they owe money [to the bank], paying the tuition fee for their kids would become a problem."
As for Rao's son, whether or not he will be able to start at his new university in Beijing in the new semester, now that his dad has paid off debts, is yet unclear. Some commenters say it would be better if he didn't: "Who wants to go to a university who does this anyway?"
UPDATE (7.16.18): Jeremy Daum at the ever-insighful China Law Translate blog has further looked into this case and found that the institution in this article, which has not been named in Chinese media, is most probably a private academy. He was also able to verify that this concerns a real story with no fake names used – he was able track Rao down in the public blacklist.
UPDATE: A quick review of published enforcement actions in the relevant region by @yiqinfu was able to identify the case and verify entry onto the judgment defaulters list. This includes name and address etc, so I will not post it here, but can confirm there is a real case. https://t.co/yUw5DVAqgX

— China Law Translate (@ChinaLawTransl8) 16 juli 2018
By Manya Koetse, with contributions from Miranda Barnes
Follow @whatsonweibo
References
Creemers, Rogier; Peter Marris; Samantha Hoffman; Pamela Kyle Crossley. 2016. "What Could China's 'Social Credit System' Mean for its Citizens?" Foreign Policy, Aug 15
http://foreignpolicy.com/2016/08/15/what-could-chinas-social-credit-system-mean-for-its-citizens/ [15.7.18].
Zhang, Keting, and Fang Zhang. 201. "Report on the Construction of the Social Credit System in China's Special Economic Zones." In: Yitao Tao and Yiming Yuan (eds), Annual Report on the Development of China's Special Economic Zones (2016): Blue Book of China's Special Economic Zones, 153-171. Singapore: Social Science Academic Press.
Spotted a mistake or want to add something? Please let us know in comments below or email us.
©2018 Whatsonweibo. All rights reserved. Do not reproduce our content without permission – you can contact us at info@whatsonweibo.com.
Top 10 Most Popular Smartphone Brands and Models in China (Summer 2018)
The ten most popular Chinese smartphone brands buzzing on social media.
There is one topic that is always buzzing on Chinese social media: the latest smartphone trends. This is a top 10 of the most popular Chinese smartphone brands and their hottest models of the moment.
If last year's major Chinese smartphone trends were all about the big, beautiful & bezel-less screens, this year they are more about nifty features such as turbo-speed for mobile gaming or pop-up cameras.
One major trend that is ongoing and crystal clear is that 'made in China' brands are dominating the smartphone and tablet market, with no less than 8 of the top 10 best-sold phones being Chinese brands.
The sales data of Chinese big online shopping festivals offer valuable insights into what brands and models are most appreciated by Chinese consumers. Last month, when e-commerce giant JD.com wrapped up its 'Black Friday'-like "6.18" anniversary sales event with a record in transactions, Xiaomi and Honor were among the big winning brands in smartphone sales.
Looking at the most-popular smartphone brands and models lists according to Zol.com, leading IT portal website in China, the brands Oppo and Vivo have also continually remained in the top 3 of most popular smartphone brands in China over the previous weeks.
Based on these lists, we've compiled the following top 10 of most popular Chinese smartphone brands of the past month.
Note: we have excluded non-Chinese brands Samsung and iPhone from this Chinese brand list; they currently, respectively, hold the no3 and no7 position in expert top 10 most popular smartphones in China lists.
#1 Vivo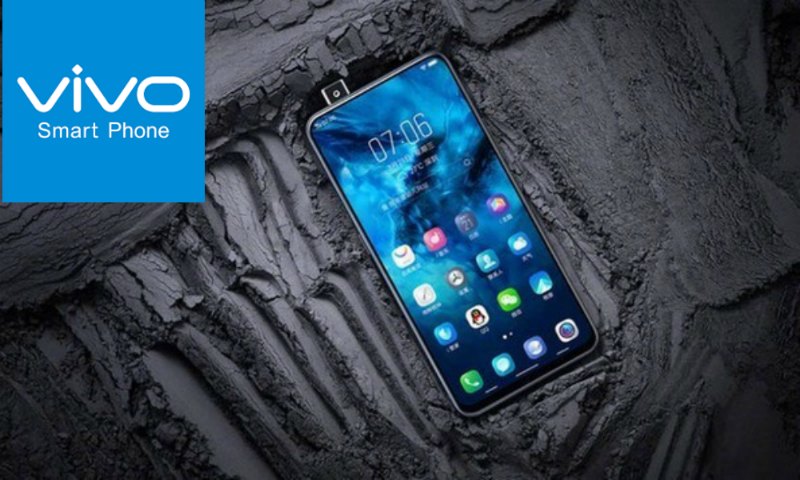 Vivo is a Chinese domestic brand that has gained worldwide success, first entering the market in 2009. Its headquarters are based in Dongguan, Guangdong. In 2017, Vivo launched its Vivo X20 Plus and VivoX20, the successor of best-seller Vivo X9.
Vivo often cooperates with Chinese celebrities in its marketing campaigns, such as Chinese singer and actor Lu Han (born 1990) or Chinese actress Zhou Dongyu (born 1992), clearly targeting the post-90s consumer group.
Vivo's current best-seller in China is the Vivo Nex, a futuristic device that is thin but quite big and heavy (6.6-inch FHD+ AMOLED screen, 199 gram – which is just about the same as the Samsung Galaxy Note 8).
The Vivo Nex has a bezel-less screen and a nifty front-facing camera that is tucked away inside the upper frame of the phone and will automatically slide out when the camera is set to front-facing (according to AndroidAuthority, this takes less than a second). It also has a fingerprint sensor that is built into the display.
With the way it is designed, almost the entirety of the front of the phone is a giant 6.59-inch high-definition display.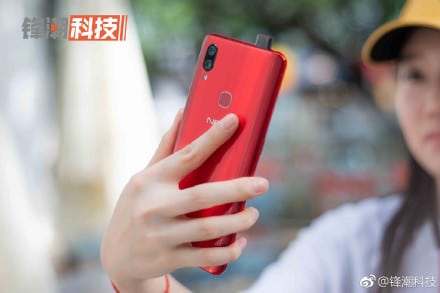 On Weibo, the Vivo Nex is praised by netizens for offering a "top-notch" mobile gaming experience. People also specifically like the vibrant red edition of the device.
Within China, the phone is currently for sale from 3898 RMB (±US$600). In Europe and the US, unfortunately, the latest Vivo is not for sale just yet.
#2 Oppo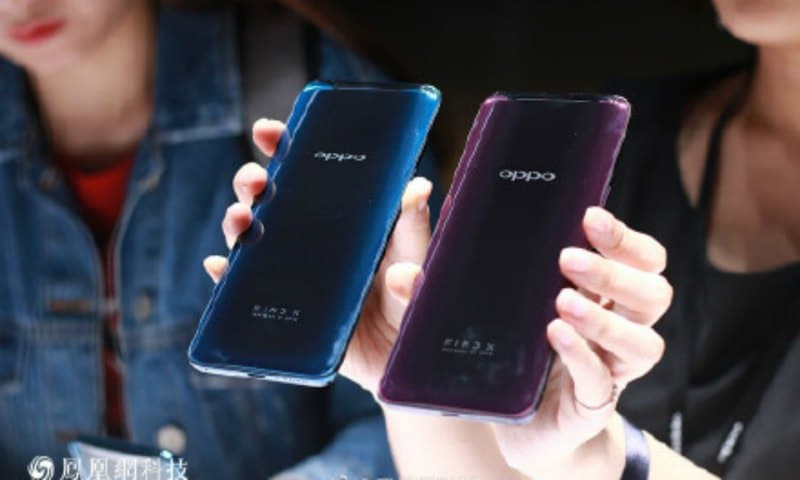 Oppo is a Guangdong-based brand officially launched in 2004. It is mainly known for targeting China's young consumers with its trendy designs and smart marketing. In 2016, the brand was ranked as the number 4 smartphone brand globally.
In targeting young people, Oppo has a special focus on its selfie-making camera; both its front and back cameras are therefore strong.
Previous popular models include the Oppo R11s, which was a top-selling model with its all-screen 'bezel-less' display and latest facial recognition technology.
Currently, the hottest Oppo model that is also scoring the highest in top 10 lists is the Oppo Find X. The Find X has a beautiful glass body and a motorized camera – like the Vivo Nex, it also pops up and also functions as a 3D facial scanner for biometric authentication.
The Oppo Find X really has many nifty features (which also seems to be a major trend: the one-phone-has-it-all); the phone's bezel-less panoramic screen is curved, there's a dual-camera setup on the back (16MP + 20MP), 25MP front camera, dual SIM slots, etc. Also innovative: the device is available in the cool colors 'Bordeaux Red' and 'Glacier Blue.'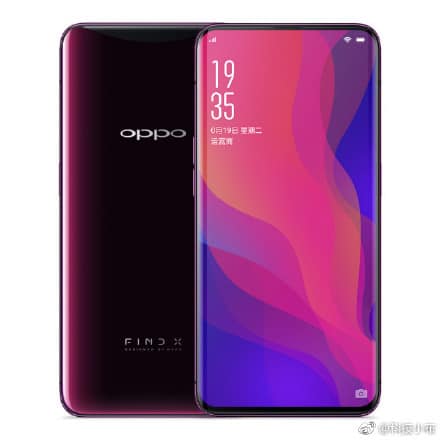 On social media the phone is a hit, but its price is a source of complaints; the phone is available from ±5000 RMB (±US$750). "I could never afford it," many people say.
#3 Honor 荣耀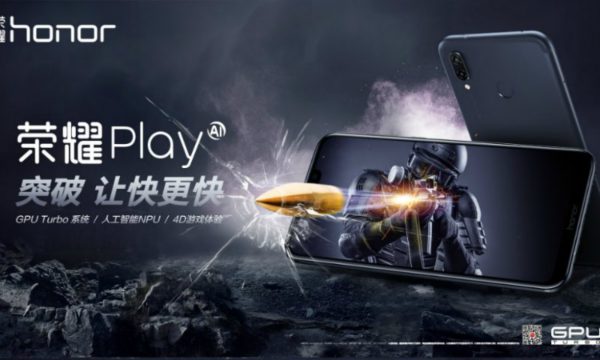 Honor, established in 2013, is the budget-friendly sister of the Huawei brand. The company's sub-brand has been doing very well over the past years. Rather than focusing on hyping up its brand name through celebrity campaigns, Honor focuses on great value for money.
Last year, the brand released its Honor V9 and Honor V9 Play models. This year, the Honor Play model (sold from 1999 RMB/US$300 on JD.com) is its most popular model (6.3-inch display).
With this latest model, Honor focuses on China's booming mobile gaming market, as it comes with a '4D' gaming experience with real-time recognition of the game scene that vibrates the phone to match.
On Weibo, people praise the phone for its speed. The color-loving phone users praise the purple edition of the device, which indeed is pretty fashionable.
#4 Huawei 华为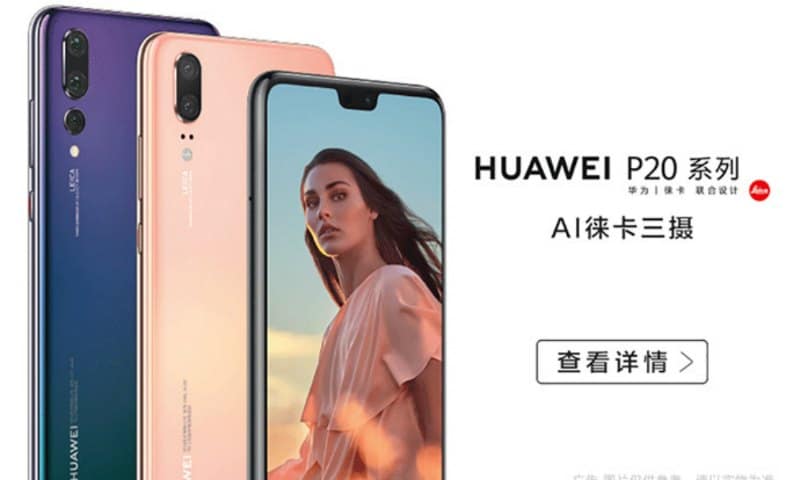 Huawei remains to be one of China's top smartphone brands. Its 2016 Huawei Mate 9 and 2017 Huawei Mate 10 were top-selling; the current hit phone is the Huawei P20 pro.
The Huawei P20 is especially marketed for its camera functions. On Weibo, Huawei users praise this phone's nightmode camera which is great to capture darker environments such as concerts or the city by night. Digital Trends even calls it "one of the best cameras ever put in a smartphone."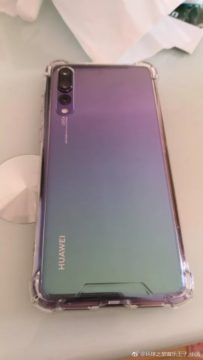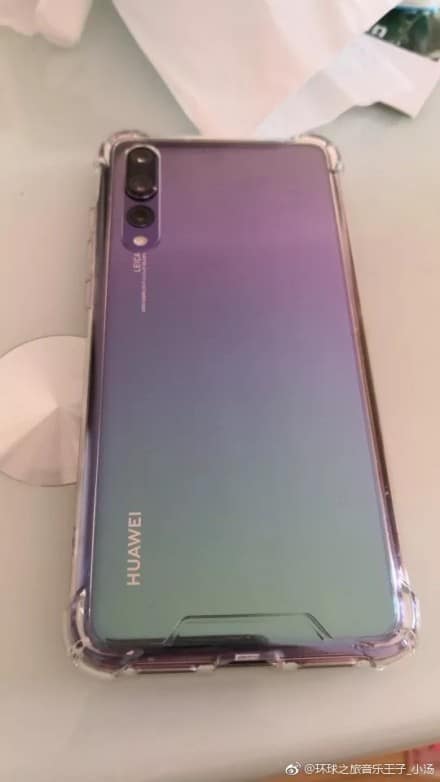 The phone has a long-lasting battery and also noteworthy: it comes with one of the coolest color schemes ever inspired by the Northern Lights.
Like the Oppo Find X, this phone also does not come cheap; JD.com sells it from 5488 RMB (±US$827).
#5 Xiaomi 小米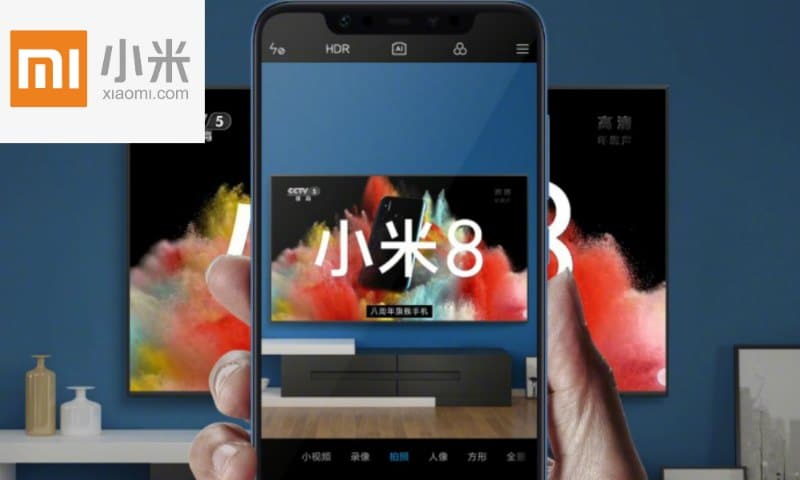 Since the launch of its first smartphone in 2011, Beijing-brand Xiaomi has become one of the world's largest smartphone makers.
The Xiaomi (Mi) brand was initially often called an 'iPhone copycat,' but it is now a trendsetting brand in the smartphone business. With its 2016 Mi Mix model, the brand was among the first to ditch thick bezels and go beyond the 16:9 aspect ratio to introduce the 'all screen' or 'bezel-less' screens, which are all the buzz now. The Mi Mix became one of last year's hottest smartphones.
The Xiaomi 8 is promoted by Chinese actor Kris Wu as the "cool smartphone." Not just cool because of how it looks, but also due to its dual frequency GPS tracking. It is priced starting from 2699 RMB (±US$406). (The upcoming Xiaomi Max 3 Pro is also one of the most-anticipated smartphones of this moment.)
#6 Meizu 魅族
Meizu is another Chinese homegrown brand, established by high school dropout Jack Wong (黄章) in 2003. Since then, it has grown out to be the 11th best-selling smartphone maker in the world.
The brand recently ranks in the top 10 of best smartphones in China, either on the 6th or 8th place.
The Meizu Pro 7 and the upcoming Meizu 16 are the phones that are currently most promoted by Meizu. The Pro 7 has a small colored screen on its back.
Despite its high ranking, Meizu is less popular among younger people and does not get a lot of attention on Weibo recently.
#7 OnePlus 一加
OnePlus is a Shenzhen based Chinese smartphone manufacturer founded by Pete Lau and Carl Pei in December 2013. The company officially serves 32 countries and regions around the world as of January 2018.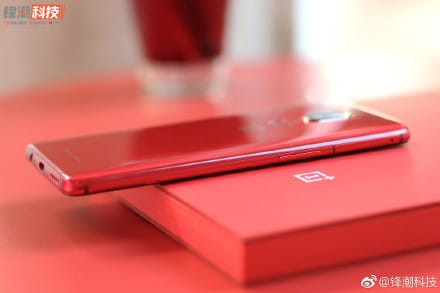 The OnePlus 6 is in the top three of most popular phones in China at this moment.
#8 LeNovo 联想
Lenovo Group Ltd. or Lenovo PC International, often shortened to Lenovo, is a Chinese multinational technology company with headquarters in Beijing, China and Morrisville, North Carolina.
Outside of China, the brand is more commonly associated with laptops rather than smartphones, but in China, the LeNovo Z5 flagship device currently scores number 8 in the top 10 smartphone lists.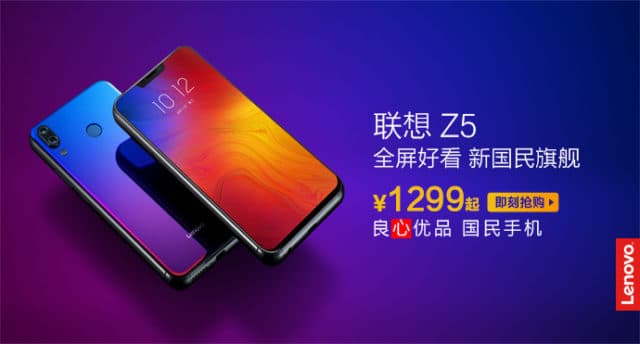 The phone is an attractive device within the more budget-friendly category; it starts at 1299 RMB (±US$195).
#9 Qiku 360手机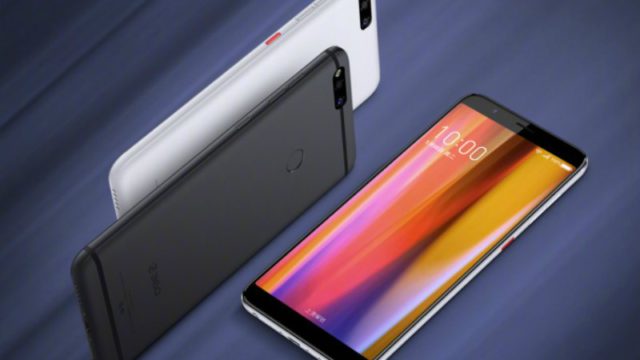 The Qiku (360手机) brand was founded in 2015 in Shenzhen as a joint effort between Chinese internet giant Qihoo 360 and manufacturer Coolpad.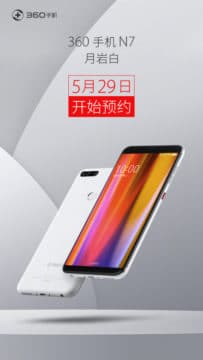 The N7 model (360手机N7) is their 2018 flagship model and is available from 1699 RMB (±US$256) for the 64GBmodel. ALong with the latest trends, it has a curved glass, fast charging, and long-lasting battery.
#10 Smartisan 坚果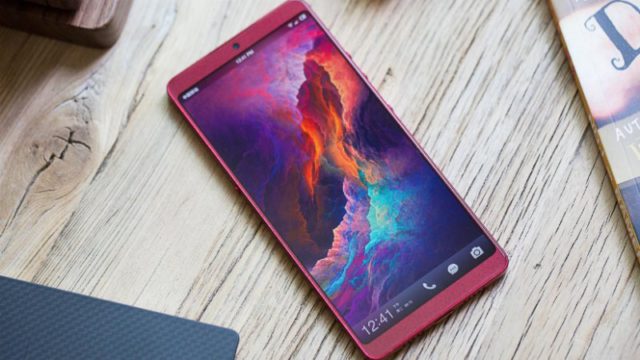 Smartisan is a Beijing-based tech company founded in 2012. Its Smartisan R1 flagship model is promoted as "the computer of the future," and GSMarena even calls this phone "record-breaking" with "top-notch specs and an amount of memory no other device in the market can match" (the most expensive version of ±$1400 comes with 1TB internal memory!)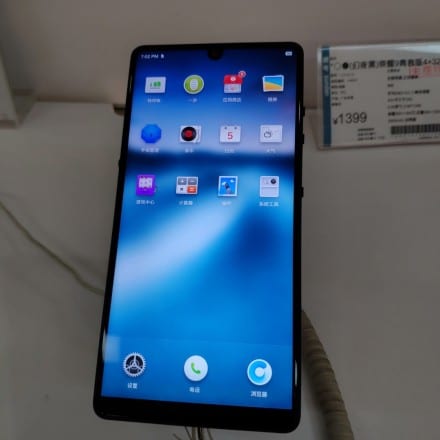 All in all, when it comes to the latest trends in Chinese smartphones, it is all about the more advanced functions.
For those going for GPS tech, there's Xiaomi, for camera lovers, there's Huawei's latest, for gaming fans, there's Honor, for data-heavy users, Smartisan's a (pricey) option, but for people loving overall innovative design, Vivo and Oppo are the winners this summer.
By Manya Koetse
Follow @whatsonweibo
Spotted a mistake or want to add something? Please let us know in comments below or email us.
©2018 Whatsonweibo. All rights reserved. Do not reproduce our content without permission – you can contact us at info@whatsonweibo.com.