Why Weibo and Chinese Celebrities Are Put into the Naughty Corner by China's Cyberspace Administration
Weibo and online celebrities are punished by Internet regulators for spreading 'vulgar content', but netizens bear the brunt.
China's central Internet regulator has summoned Sina Weibo to keep its information flows under control, punishing the platform by closing down its hot search lists and trending topic lists for the time to come. Sina Weibo has reacted with self-criticism and has exposed Chinese celebrities allegedly buying their way to the top.
There is an empty space on the right sidebar of the Sina Weibo platform this week. Where users of China's biggest microblogging website usually see a 'top trending' list of the most popular topics or the most searched hashtags on the right sidebar, they now see an advertisement with nothing below it.
The change is the result of the reprimands Sina Weibo received this week from the Cyberspace Administration, China's central Internet regulator, over the company's "failure to censor illegal information posted by its users" and spreading of "vulgar content," according to state media outlet Xinhua News.

Weibo Gets Punished

As punishment for Weibo's 'incapability' to keep its information flows under control, the Cyberspace Administration issued a weeklong ban on the site's "most searched hashtags" and "hottest topics" lists, until Saturday, February 3.
Another penalty was also announced: Sina Weibo's hot lists cannot contain dozens of names and topics specified on an issued list for a period of at least three months.
On January 28, Weibo's Administrator (@微博管理员) announced the recent measures and published a list of celebrity names that can no longer hit the 'most popular' charts on Weibo for the time to come.
One of the reasons mentioned for the ban is that these celebrities would allegedly buy their way to the top trending lists on Weibo. Weibo's Administrator writes:
"As the largest social media platform in China, we know that Weibo should have higher standards and greater responsibility. Based on our deep understanding for the notification of the concerning departments, we will carry out a thorough self-examination and self-correction, and will strictly carry out reforming measures to ensure we meet the goal. We will increase the cooperation with the formal media, and upgrade the Quality of Service of our content. With more technology and manpower, we will improve our management of illegal and harmful information, and maintain the order within the online informaton and preserve a good [online] environment."
In August 2016, Chinese authorities already announced that they would strictly guard against hyping private affairs and family conflicts of internet celebrities and the rich and famous. The announcement followed after the divorce of Chinese actor Wang Baoqian became one of the most discussed topics of all time on Weibo and Wechat.

Battling Flawed Algorithms?

On January 28, Weibo's Administrator issued another statement that said that Weibo's hot trending lists should be a reflection of the actual topics gaining most attention amongst netizens, but that companies and entertainment enterprises have found ways to influence these lists.
On Monday, Financial Times also reiterated that Chinese digital agencies are selling fake rankings on Weibo's "hot topics" list.
Besides buying targeted marketing space on Weibo, which is actually clearly marked as third-party advertising, companies and celebrities can get a hashtag of choice into the top trending lists for as little as 8000 yuan (±$1260) by which digital agencies create fake Weibo accounts pushing a topic up the charts.
Other big social media platforms such as Twitter and Facebook are allegedly facing similar problems that falsely affect the top trending lists and platform algorithms.
Weibo administrators promised they would "effectively crackdown on the illicit competition that is harming the [online] community."

Naughty Corner for Celebrities

Based on online data of the past month, Weibo administrators issued a list of 38 celebrity names, topics, and hashtags that were allegedly illegally bought up the trending charts by companies.
These names and topics will not be allowed to appear in the top trending lists for the months to come. Here are eight examples of names provided by Weibo.
1. One of these banned topics is the actress Li Xiaolu (李小璐), who recently made it to the top trending lists for her extramarital affair with hip-hop artist PG One.
2. Another name that won't go 'trending' for the coming months is that of Chinese singer, songwriter, and actress Zhou Bichang aka Bibi Zhou (周笔畅). Bibi Zhou is also accused of paying money to get herself to the top trending lists on Weibo.
However, Bibi Zhou responded to the accusations on January 28, saying that "all the money I have I put into my music videos – I cannot afford [to spend money on] hot search lists."
3. Chinese comedian Song Xiaobao (宋小宝)
The comedian Song Xiaobo, who stars in the TV show Joyful Comedians (欢乐喜剧人), will not be able to promote himself nor the show in the top lists on Weibo for the time to come.
4. Taiwanese singer Lai Guanlin (赖冠霖)
Lai Guanlin, who is part of the popular South Korean boy band Wanna One, was reported to participate in upcoming TV programme "Idol Star Athletics Championships." Further promotions for this appearance are unlikely to come through on the trending lists now.
5. Chinese actress Zhang Xueying (张雪迎) aka Sophie Zhang
Actress Zhang Xueying reached the hot lists earlier this month for her pretty bald head look for her role in Go Away Mr. Tumor, a play that revolves around a woman who copes with cancer.
6. Wang Lele (王乐乐)
Internet celebrity Wang LeLe is a grassroots celebrity from live-streaming app Kuaishou who has attracted much (negative) attention over recent times for the rocky and drama-filled relationship with Yang Qingning (杨清柠).
7. 'Brother Martial Arts' (散打哥)
'Brother Martial Arts' aka Chen Weijie (陈伟杰) is an internet celebrity that emerged from the live-streaming platform Kuaishou.
8. Shawn Wei (魏千翔)
Shawn Wei (Wei Qianxiang) is a Chinese post-80s actor who is currently starring in the popular urban drama 'My Youth Meets You' (我的青春遇见你).
Although he is not a significantly big influential on Weibo, rumors of his company 'buying his popularity' on Weibo are long-standing.

Weibo Responses

The topic of the recent ban on Weibo hot lists itself became a much-discussed issue on Chinese social media. Many netizens dislike the fact that so many celebrities buy their way into the top trending lists, but also express their dissatisfaction with the list of names exposed by Sina Weibo: "There are so many people who frequently buy themselves into the hot lists, yet why are they not on this list?", many said.
Others jumped in to defend their idols: "Why would Lai Guanlin be on this list?!" They say that people such as Lai Guanlin and Zhang Xueyin have been unjustly targeted by Chinese censors.
There are also people who wonder why they can no longer access the hot search and trending lists, because it is not so much the Sina Weibo company and the celebrities who are now punished, but the Weibo-loving netizens.
"How boring life is without the hot lists," some say.
By Manya Koetse
Follow @whatsonweibo
Spotted a mistake or want to add something? Please let us know in comments below or email us.
©2018 Whatsonweibo. All rights reserved. Do not reproduce our content without permission – you can contact us at info@whatsonweibo.com.
Iconic Shanghai Singer Yao Lee Passes Away at the Age of 96
Yao Li, one of the seven great singing stars of Shanghai in the 1940s, has passed away.
Chinese singer Yao Lee (姚莉), the 'Queen of Mandarin pop,' passed away on July 19 at the age of 96.
The singer, with her 'Silvery Voice,' was known as one of the seven great singing stars ("七大歌星") of Shanghai of the 1940s.
For those who may not know her name, you might know her music – one of her iconic songs was used in the hit movie Crazy Rich Asians.
Yao's most famous songs include "Rose, Rose, I Love You" (玫瑰玫瑰我爱你), "Meet Again" (重逢), and "Love That I Can't Have" (得不到的爱情).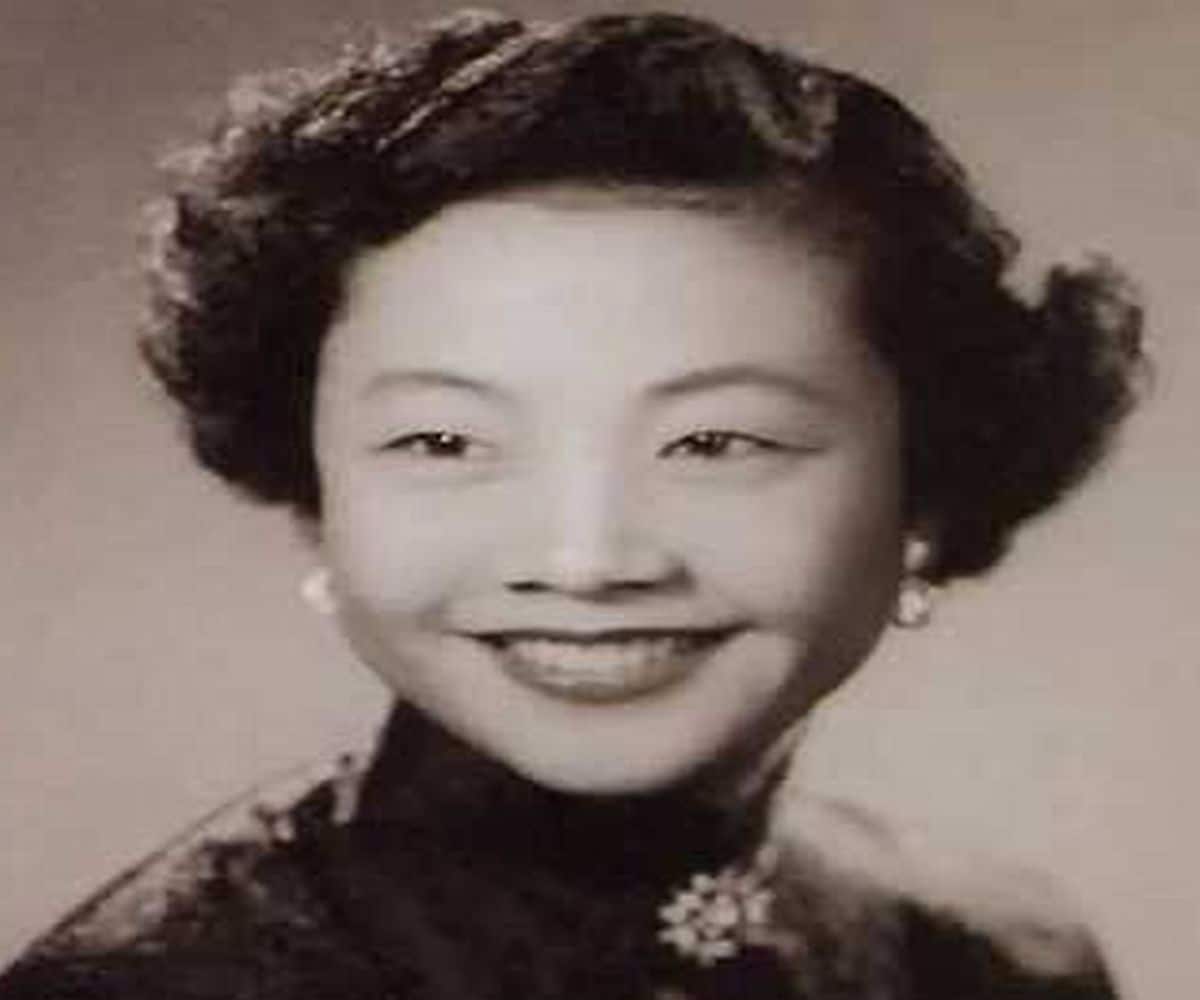 Yao, born in Shanghai in 1922, started singing at the age of 13. Her brother Yao Min was a popular music songwriter.
When popular music was banned under Mao in the 1950s, Hong Kong became a new center of the Mandarin music industry, and Yao continued her career there.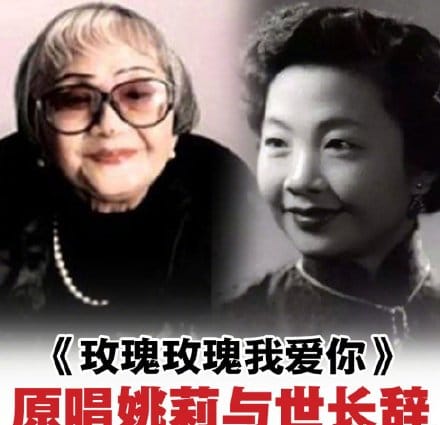 On Weibo, the hashtag Yao Lee Passes Away (#姚莉去世#) already received more than 200 million views at time of writing.
Many Chinese netizens post candles to mourn the death of the popular singer, some call her passing "the end of an era."
"Shanghai of those years is really where it all started," others say.
Listen to one of Yao's songs below:
By Manya Koetse
Follow @whatsonweibo
Spotted a mistake or want to add something? Please let us know in comments below or email us. Please note that your comment below will need to be manually approved if you're a first-time poster here.
©2019 Whatsonweibo. All rights reserved. Do not reproduce our content without permission – you can contact us at info@whatsonweibo.com
"Darkest Day in the History of Animation": Kyoto Animation Arson Attack Trending on Weibo
The devastating arson attack at Kyoto Animation has shocked Chinese anime fans.
Chinese anime fans are mourning the shocking arson attack on the Kyoto Animation Studio.
An arson attack has left at least 33 people dead and dozens injured at the Kyoto Animation Studio. The attack, that occurred on the morning of July 18, has shocked anime fans in China.
Approximately 70 people were inside the three-story Kyoto building when multiple fires broke out around 10:30 in the morning (local time).
As reported by BBC, a 41-year-old suspect broke into the Kyoto Animation studio on Thursday morning and sprayed petrol before igniting it.
The man reportedly shouted 'go die' when bursting into the studio. The suspect was injured and taken to a hospital for treatment. The case is currently under investigation.
On Chinese social media, the Kyoto Animation Studio (also known as 'KyoAni') went trending on Thursday.
Many Chinese anime fans offered their prayers to those who lost lives or faced injury at the deadly attack and expressed anger at the arsonist. Others initiated the setup of donation channel to support the Kyoto Animation studio and the families of the victims.
On Weibo, popular literary blogger 'Guo Maimai' (@知书少年果麦麦) published a long post about the Kyoto Animation's work as an independent studio, commenting: "This is the darkest day in the history of animation."
He further added: "The gravest consequence of this fire is not the loss of the original works or the building, but the loss of the talents who have been trained for such a long time." 
At time of writing, the post was reposted nearly 60,000 times, receiving over 7000 comments. The hashtag "Darkest Day in Japan's Animation" (#日本动画最黑暗的一天#) also took off afterward.
Chinese cartoonist 'Feizhaizhi' (@我是肥志, 2.66 million followers) wrote: "All the original works have been destroyed! All their efforts, their dreams, and now even their lives are gone!"
To express his grief, the cartoonist changed his Weibo profile into a gray one.
Bilibili, China's leading online platform to distribute Japanese anime, also changed its anime website to grey.
The Kyoto Animation company was established in 1981 and has produced anime ever since ('anime' refers to a style of Japanese film and television animation typically targeted at adults as well as kids).
KyoAni's high-quality animations, including TV series and films, are known for often featuring highschool girls and becoming big hits.
Japanese comics and animations have been hugely popular in China since the 1990s. Even today, Japanese productions are usually more popular among Chinese anime fans than domestically produced works (read more).
Despite the outpouring of support for the Kyoto Animation studio, some Weibo netizens did not show sympathy and made anti-Japanese comments in light of the history of the Sino-Japanese war.
Others, however, would not accept such comments in these tragic times, writing: "Kyoto Animation has been such a good companion during our childhood..Why can't we support the companion of our childhood?"
Another person wrote: "I will never forget the history, just like I will never forget the memories of my childhood created by Kyodo Animation."
By Wendy Huang
Follow @whatsonweibo
Spotted a mistake or want to add something? Please let us know in comments below or email us. Please note that your comment below will need to be manually approved if you're a first-time poster here.
©2019 Whatsonweibo. All rights reserved. Do not reproduce our content without permission – you can contact us at info@whatsonweibo.com