Chinese Woman Films Herself Eating Unbelievable Things, Netizens Call The Police
A series of videos showing a middle-aged woman eating unbelievable things from goldfish to light-bulbs has caused much concern on Sina Weibo, where netizens were so worried that they called the police.
A series of videos showing a middle-aged woman eating unbelievable things from goldfish to lightbulbs has caused so much concern on Sina Weibo that netizens decided to call the police.
A woman who calls herself Foodie Fengjie (吃货凤姐) has attracted much attention on Chinese social media. Multiple videos showing the middle-aged woman eating various strange things, from cigarettes to pure wasabi, has got Chinese netizens worried about her health condition, with some people suspecting that she might be filmed under threat. Netizen's phone calls to the local police have led to an investigation into the matter.
Foodie Fengjie: "Let's eat something normal people cannot eat"
Kuaishou user Foodie Fengjie has become a trending topic on China's social media. Kuaishou (快手) is an online platform where users can broadcast about their life via photos and short videos. According to her profile, Foodie Fengjie is a 48-year-old retired single woman with no kids. Her personal description reads: "Let's eat something normal people cannot eat!"
Fengjie named herself after online celebrity "Sister Feng" who gained fame in late 2009 for her outrageous actions and comments.
So what does Foodie Fengjie eat? The selection ranges from the disgusting to the scary: raw ginger, a bowl of instant noodles with 6 packs of wasabi, a whole plate of mealworms, goldfish, cactus, a living eel, light-bulbs… and the list goes on.
The spectacle is broadcasted live every day at 20:00. By now, Foodie Fengjie has gained more than 1.5 million followers on the platform.
Netizens: "Could she be under threat? Police should investigate!"
While eating weird food might just be unusual, eating lightbulbs is a health hazard. Two of Foodie Fengjie's photos also feature her with fireworks around her neck or in her hands, with a caption reading: "Oh my hand bled!"
The woman's videos and these images stirred netizens' concern about the woman's mental and physical condition. It also brought suspicion on the motives behind these videos. Many suspected that the young man shooting the video, presumably a family member of the woman, was threatening her.
One user of Kuaishou messaged the woman during the live broadcasting: "If you are under threat, please let us know by blinking three times". In the screen shot of this message, the woman looked serious and had just taken off her glasses.
The issue turned many Chinese netizens into 'Sherlock Holmes', paying close attention to the woman's every move and expression – analyzing the curling of her lips and the movement of her eyes to detect whether or not the woman was being forced.
On Sina Weibo, the issue immediately received 100 million viewers under the topic "#middle-aged woman suspected to film herself against her own will#" (#大妈疑似被迫录视频#).
Some netizens decided to do more than just discuss the issue, and contacted the police. On June 3rd the local police in Handan (Hebei province), where Foodie Fengjie resides, received multiple reports from netizens, after which they immediately launched an investigation.
Police: "Plot to gain online attention"
Handan police turned out to be very efficient in their work; just 6 hours after announcing investigation, an initial report was released:
"… according to primary investigation of Handan police, the middle-aged woman in the video (Chen, age 45, Congtai region) and the suspected young man (Wu, age 24, Congtai region) are mother and son. Chen is found to be in good health; there are no visible injuries. The two people told the police that they planned, shot and published many videos of "eating strange food" on the Kuaishou platform to attract netizen's attention and increase their viewer ratings. The police has gathered props like 'processed cactus' and pepper powder. Further investigation will be conducted. "
Foodie Fengjie herself also released a video to clarify the matter. In her video, she thanked netizens for their concern, but clarified that she was not being kidnapped or threatened. She introduced her older nephew who made the videos for her. Later in the video, Foodie Fengjie turned the camera to herself, and announced to netizens, "I am a free person. Thank you for your concerns. I will continue broadcasting funny videos tonight".
Chinese netizens still skeptical   
After the police report and Foodie Fengjie's clarification, some netizens appear to be reassured that the videos were just for attention, that no one was being threatened, and that the cactus she ate was fake.
But not everybody is satisfied. Above all, many netizens notice that although police declared the young man to be the woman's son, the woman in her own video introduced him as "older nephew" (大外甥). For now, there is no theory to explain this discrepancy.
[rp4wp]
Some netizens also suspect the clarification video to be a coerced one: "In the last scenes of herself, she keeps looking upwards. She must be looking at her nephew. She didn't make this voluntarily", remarked one netizen.
There are many people requesting further police investigation. One netizen says: "Please investigate them separately. A simple visit won't reveal anything. What's more, even if they are mother and son, I hope the police can give the son some good education, and take the woman to a hospital for a thorough check-up. Videos of this nature should be prohibited!"
The fact that people are willing to go to extremes to attract online attention is also criticized. "(Individual) online videos are growing like crazy", remarked a lawyer on Sina Weibo: "People will do everything to increase viewer ratings".
"Kuaishou simply is for a bunch of mindless online celebrities with twisted values", said another netizen.
Although the matter is not entirely cleared up yet, this issue at least shows that netizens are willing to go from the virtual world to the real world to take action if they feel that things are not right.
It is unclear what the local police will do with the case now – but China's netizens surely are hungry for more information.
Update: During June 4th, most of Foodie Fengjie's video's were deleted and her Kuaishou account now seems to have been closed.
– By Diandian Guo
Follow @WhatsOnWeibo
©2016 Whatsonweibo. All rights reserved. Do not reproduce our content without permission – you can contact us at info@whatsonweibo.com.
Two Hour Time Limit for KTV: China's Latest Covid-19 Measures Draw Online Criticism
China's latest COVID-19 infection prevention and control measures are drawing criticism from social media users.
First published
No more never-ending nights filled with singing and drinking at the karaoke bar for now, as new pandemic containment measures put a time limit as to how long people can stay inside entertainment locations and wangba (internet cafes).
On June 22nd, China's Ministry of Culture and Tourism (文旅部) issued an adjusted version to earlier published guidelines on Covid-19-related prevention and control measures for theaters, internet cafes, and other indoor entertainment venues.
Some of the added regulations have become big news on Chinese social media today.
According to the latest guidelines, it will not be allowed for Chinese consumers to stay at various entertainment locations and wangba for more than two hours.
Singing and dancing entertainment venues, such as KTV bars, can only operate at no greater than 50% maximum occupancy. This also means that private karaoke rooms will be much emptier, as they will also only be able to operate at 50% capacity.
On Weibo, the news drew wide attention today, with the hashtag "KTV, Internet Cafe Time Limit of Two Hours" (#KTV网吧消费时间不得超2小时#) receiving over 220 million views at the time of writing. One news post reporting on the latest measures published on the People's Daily Weibo account received over 7000 comments and 108,000 likes.
One popular comment, receiving over 9000 likes, criticized the current anti-coronavirus measures for entertainment locations, suggesting that dining venues – that have reopened across the country – actually pose a much greater risk than karaoke rooms due to the groups of people gathering in one space without a mask and the "saliva [drops] flying around."
The comment, that was posted by popular comic blogger Xuexi, further argues that cinemas – that have suffered greatly from nationwide closures – are much safer, as people could wear masks inside and the maximum amount of seats could be minimized by 50%. Karaoke rooms are even safer, Xuexi writes, as the private rooms are only shared by friends or colleagues – people who don't wear face masks around each other anyway.
Many people agree with the criticism, arguing that the latest guidelines do not make sense at all and that two hours is not nearly enough for singing songs at the karaoke bar or for playing online games at the internet cafe. Some wonder why (regular) bars are not closed instead, or why there is no two-hour time limit for their work at the office.
Most comments are about China's cinemas, with Weibo users wondering why a karaoke bar, where people open their mouths to sing and talk, would be allowed to open, while the cinemas, where people sit quietly and watch the screen, remain closed.
Others also suggest that a two-hour limit would actually increase the number of individuals visiting one place in one night, saying that this would only increase the risks of spreading the virus.
"Where's the scientific evidence?", some wonder: "What's the difference between staying there for two hours or one day?"
"As a wangba owner, this really fills me with sorrow," one commenter writes: "Nobody cares about the financial losses we suffered over the past six months. Our landlord can't reduce our rent. During the epidemic we fully conformed to the disease prevention measures, we haven't opened our doors at all, and now there's this policy. We don't know what to do anymore."
Among the more serious worries and fears, there are also some who are concerned about more trivial things: "There's just no way we can eat all our food at the KTV place within a two-hour time frame!"
By Manya Koetse
Follow @WhatsOnWeibo
*" 餐饮其实才更严重,一群人聚在一起,而且不戴口罩,唾沫横飞的。开了空调一样也是密闭空间。电影院完全可以要求必须戴口罩,而且座位可以只出售一半。KTV其实更安全,都是同事朋友的,本身在一起都不戴口罩了,在包间也无所谓。最危险的餐饮反而都不在意了"
Spotted a mistake or want to add something? Please let us know in comments below or email us. First-time commenters, please be patient – we will have to manually approve your comment before it appears.
©2020 Whatsonweibo. All rights reserved. Do not reproduce our content without permission – you can contact us at info@whatsonweibo.com.
Post-Covid19 Outbreak Reopening: Haidilao Hotpot Dinners Just Got Pricier
"My wages have gone down, Haidilao's prices have gone up," – netizens criticize Haidilao's price surge after its reopening.
First published
China's number one hotpot chain has quietly raised its prices after its post-coronacrisis reopening, much to the dissatisfaction of hotpot-loving netizens: "While my wages have gone down, Haidilao's rates have gone up."
Huddling around the simmering hotpot was perhaps one of the last things on people's minds during the coronavirus outbreak, but now that malls and restaurants are gradually getting back to business in China, the hotpot has been put back on the table – although not exactly the same as before.
Since closing its doors in late January, Haidilao, China's most popular hotpot chain, is one of the restaurants reopening after the coronavirus outbreak. By mid March, it had reopened 85 locations in 15 cities across China, Caixin Global reports. Earlier this week, the chain also opened its doors again in Beijing.
Different from the pre-COVID-19 days, Haidilao restaurants now have fewer seats and there is an increased distance between dining tables.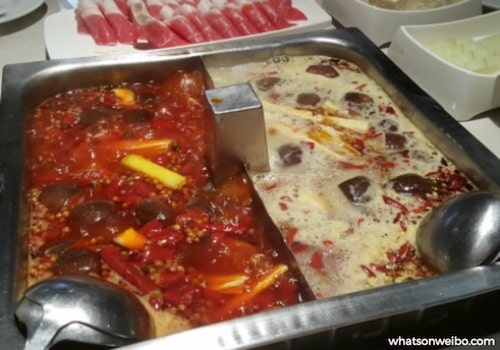 Each table now can have no more than three guests and all tables have a distance of minimally one meter in between them. Customers also need to use hand sanitizer and have their body temperature checked before entering the restaurant.
Due to the restaurant's limited tables and increased labor costs, its menu prices have gone up. Haidilao's quiet price increase became a trending topic on Weibo this week under the hashtag "Haidilao's Prices Rise Approximately 6% After Reopening" (#海底捞复工后涨价约6%#). One news post about the topic received around 224,000 likes and over 12,000 comments.
"It wasn't cheap [to eat here] to begin with," some commenters complain: "Now it's even more expensive." The restaurant's exact price surge differs per region.
Haidilao, which opened its first restaurant over 25 years ago, is the dominant hotpot chain in mainland China. By late 2019, the chain had 768 locations in China.
The restaurant is known for its Sichuan hotpot with an innovative strategy: high-service, high-tech, and high-quality. The restaurant is so popular that customers often wait in line for one or two hours in order to get a table.
Despite people's general appreciation of Haidilao, most netizens argue that the chain's price surge is a bad move, mentioning that due to the coronavirus crisis, "many people have lost their jobs," and that it is unfortunate that "food prices are rising, while we don't get our wages."
"My wages have gone down, Haidilao's prices have gone up. I just wanna cry," some commenters say.
Many Weibo users mention that Haidilao is a big company that already had relatively high prices, saying a price increase in these times is unfair to customers.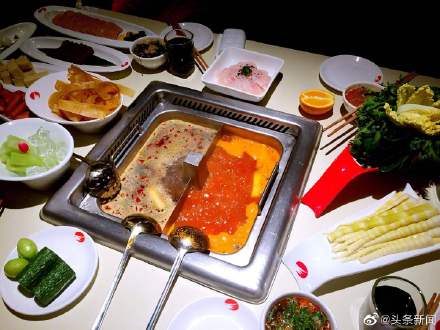 "I could tolerate it if my wages would also go up," some write.
An online poll held by news outlet Sina asked Weibo users if they could accept Haidilao's 6% price increase. Among the 122,000 respondents, 16,000 answered they were okay with it, while an absolute majority of 77,000 said they could not accept the surge.*
"They have the right to raise their prices, we have the freedom to stop eating there," some write: "I won't go there anymore."
For more COVID-19 related articles, please click here.
By Manya Koetse (@manyapan)
Follow @whatsonweibo
*(other replies to choose from included "it has nothing to do with me" or "other answer"),
Spotted a mistake or want to add something? Please let us know in comments below or email us. First-time commenters, please be patient – we will have to manually approve your comment before it appears.
©2020 Whatsonweibo. All rights reserved. Do not reproduce our content without permission – you can contact us at info@whatsonweibo.com.