Abandoned Dog 'Deng Deng' Becomes Viral Hit after Being Put up for Auction by Beijing Court
Deng Deng the dog was listed as "movable property" by the Chaoyang courthouse.
First published
Little Deng Deng has become somewhat of a celebrity on Chinese social media this week, since a local Beijing court put the dog up for auction after a pet hotel sued its owner for abandoning Deng Deng years ago.
On the night of October 26th, the peculiar news story that a dog was being put up for auction for by a local Beijing court made its rounds on WeChat and Weibo.
The dog that is being put up for auction is the four-year-old Shiba Inu breed 'Deng Deng' (登登), that was left by its owner at the Beijing 'Happy Pampering Pet Hotel' (北京宠乐会) three years ago, according to Beijing Youth Daily (@北京青年报).
Pet hotels are booming business in cities such as Beijing, where pet owners are often willing to spend pay large amounts of money to give their pet the time of their lives while they are out of town.
When the 'Happy Pampering Pet Hotel' gave up hopes of Deng Deng's owner ever returning, they sued the dog's owner and demanded compensation for the care provided by them over the past few years.
However, as the Beijing Chaoyang court was not able to track down the owner, they instead put Deng Deng up for auction, so that the dog care center could at least retrieve part of the money owed to them.
The online auction, that is to be held on November 10th, will start at a bidding price of 500 RMB ($72).
Although cars or houses are put up for auction by local courts all the time, it is highly unusual, if not unheard of, for dogs to be put up for auction like this. This is why initially, many netizens thought the news was fake – until they saw the actual court ad.
The ad, under the 'movable property' category (动产), describes Deng Deng as being around 40 cm tall, 50 cm long, and weighing about 10 kilograms. The Japanese Inu has been spayed and vaccinated.
At time of writing, the auction ad has been viewed more than 226.000 times, with nearly 2200 people having registered to participate in the upcoming auction.
On Weibo, many people express their sympathies for the little dog, and denounce the owner who never came back for him. "Where is their sense of responsibility?", many wondered, with some saying: "They should be blacklisted and blocked from ever raising pets again."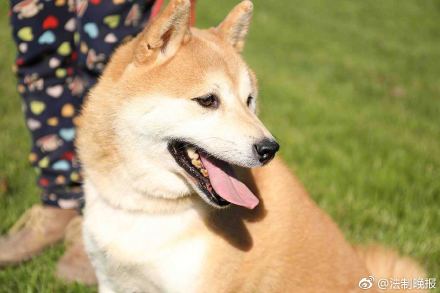 "I really felt sad for the dog," one person on Weibo wrote: "But I couldn't help but laugh when seeing he was labeled as 'movable property'."
"Deng Deng, I really hope you'll find a good owner now," one comment said.
By Manya Koetse and Miranda Barnes
Follow @whatsonweibo
Spotted a mistake or want to add something? Please let us know in comments below or email us.
©2018 Whatsonweibo. All rights reserved. Do not reproduce our content without permission – you can contact us at info@whatsonweibo.com
Living the Dream: Chinese Architect Designs Stunning Six-Story Communal Living Space
This architect from Guangzhou turned her dream of living together with friends in a creative workspace into reality. The building is a hit on Chinese social media.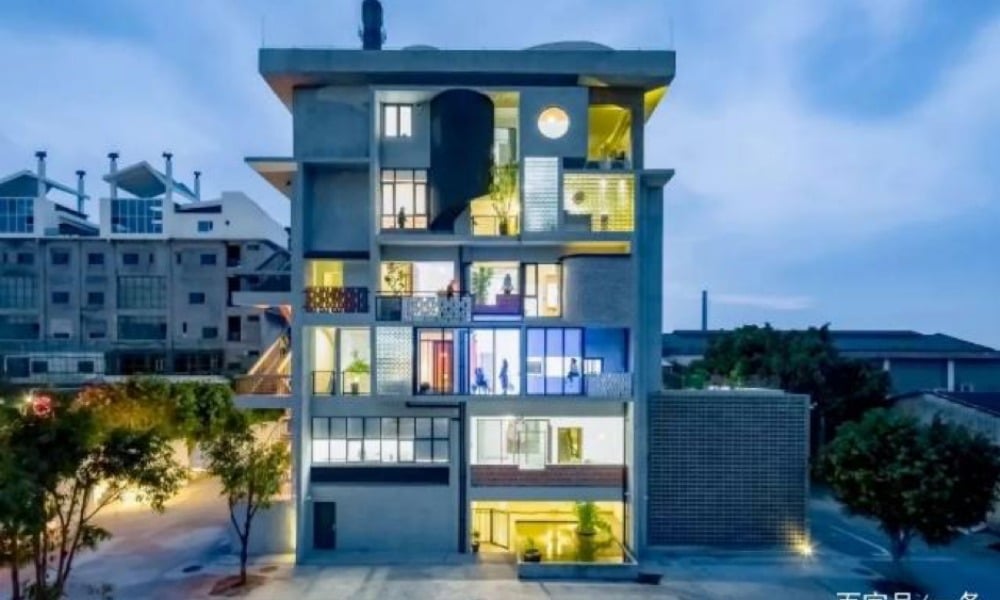 While living together with your best friends in one big house might be a dream of many people, this Chinese architect turned the idea into reality by transforming an old factory into a modern museum-like work- and living space. Through her work, the architect aims to change views on China's urban living spaces.
Guangzhou architect "Michelle" (米歇尔 or Mi Xiao 米笑) and most of her friends work in creative industries. A few years ago, they found that their work and lifestyle required a more flexible and multi-purpose living space; a place where they could live and work together as a small community while also showcasing what they do.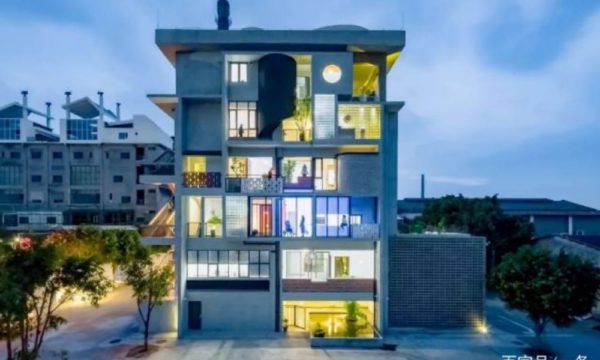 In 2012, the six friends found a workshop in an old abandoned sugar factory, built in the 1950s, located in Guangzhou's Panyu district. More than five years later, they had succeeded in transforming it into a modern six-story work- and living space.
A news story and a video of the building are now attracting major attention on Chinese social media. On Weibo, the hashtag "Six Friends Transform a Building" (#6个好友改造一栋楼#) has been viewed more than 250 million times.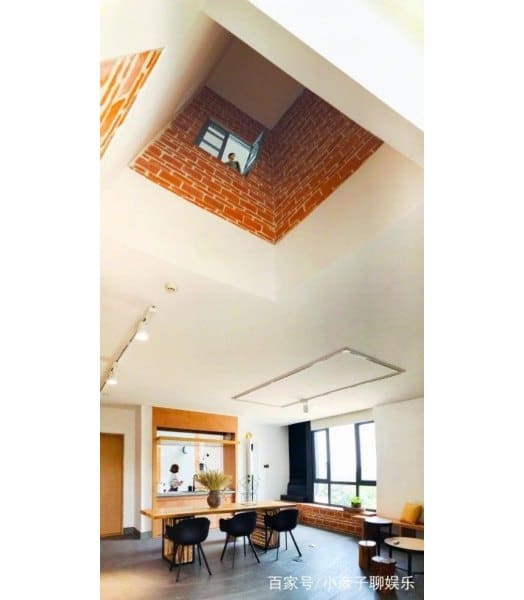 The communal living space, that has been named Boundless Community (无界社区), covers about 1500 square meter and has six completely separate rooms. Originally, the building was made up of only three stories, each with a ceiling height of six to nine meters high.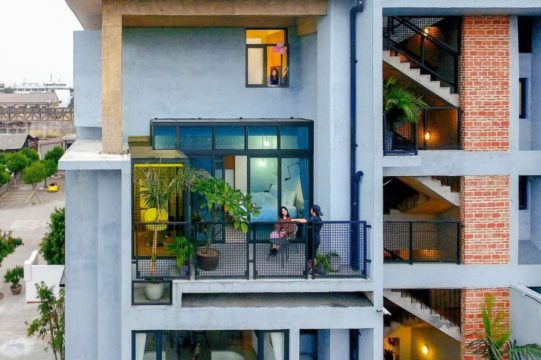 With the reconstruction of the building, the architect reportedly "wanted to break with the traditional urban types of dwellings," where many people live behind locked doors in small spaces. Michelle intended to design the space as a small "village," where people share their living space.
At the same time, the space also allows people to be creative and share their work with the outside world. All of these ideas resulted in a transparent "museum building."
The building itself is almost like a museum by allowing people from outside to look into the various studios.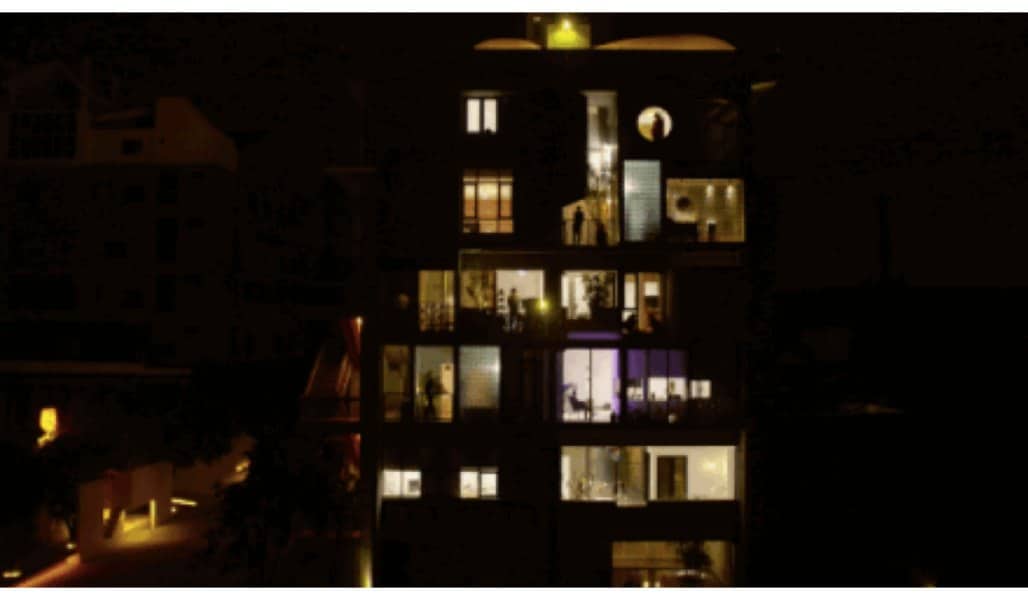 The popular architect is not the only one who is in favor of sharing a living space with her friends. A recent poll on Weibo shows that more than 90% of respondents would also like to live together with their friends; only 10% of the people prefer privacy over a communal living space with good friends.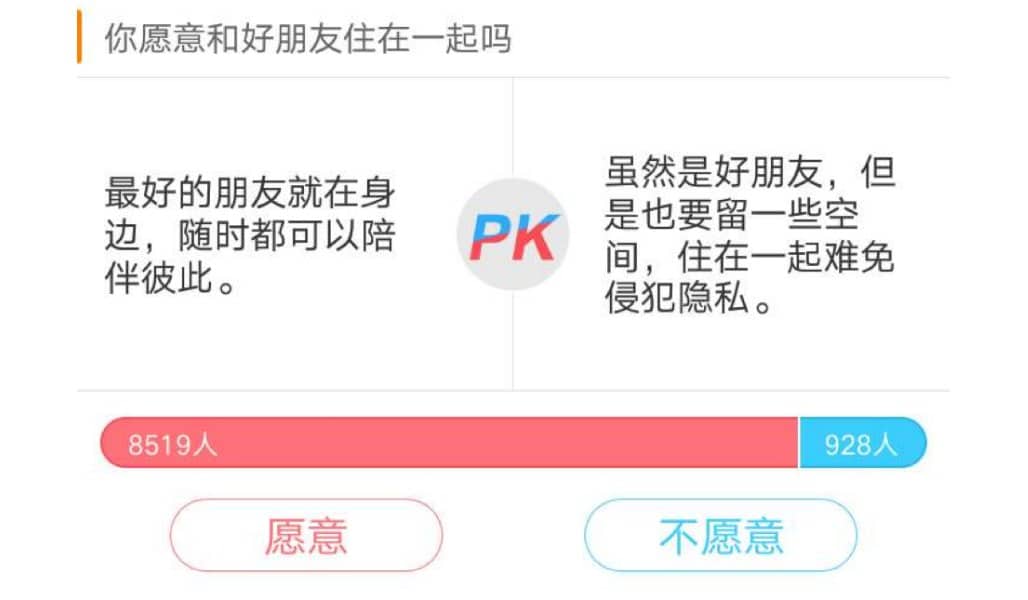 "This is my dream!", many commenters say, with others calling it "simply magical."
To read more about changing attitudes on home and living in China, also check out this article by What's on Weibo. 
By Gabi Verberg
Images via https://sjz.news.fang.com/open/31234746.html.
Spotted a mistake or want to add something? Please let us know in comments below or email us.
©2019 Whatsonweibo. All rights reserved. Do not reproduce our content without permission – you can contact us at info@whatsonweibo.com
Weibo Mourns Passing of Forbidden City's "Most Beloved" Cat Little Zai'er
The "royal" stray cats of the Forbidden City have never been more popular than in 2018. This week, news of the death of Palace Museum cat Zai'er received over 300 million views on social media.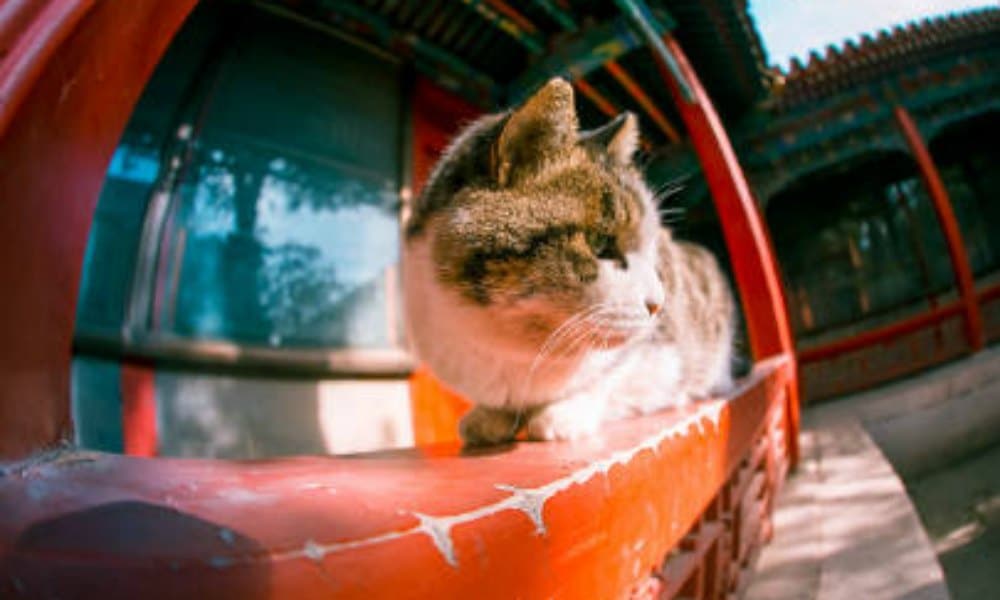 After the death of Forbidden City celebrity cat Baidian earlier this year, Palace Museum staff and millions of netizens are again mourning over the death of another cat, China's most beloved "royal cat" Little Zai'er (小崽儿).
The massive outpouring of grief over the recent death of the popular Palace Museum cat Little Zai'er shows that Weibo's "animal craze" is reaching new heights.
Staff from the Palace Museum, housed in the Forbidden City, run a Weibo account where they frequently share updates on the adventures and wellbeing of some of the cats living within the walls of the Museum.
Earlier this month, the staff of the Palace Museum first noted that the beloved 'Little Zai'er' was missing. On Sunday the 16th of December, they wrote that the remains of the cat were found in a remote corner somewhere in the Forbidden City. According to sources, the ten-year-old Little Zai'er died of natural causes.
The death of Little Zai'er received great attention on Chinese social media. The hashtag "Forbidden City little Zai'er passed away" (#故宫小崽儿走了#) received over 300 million views, with thousands of people commenting on the sad news, posting photos or stories of their encounters with the cat.
One Weibo blogger, @花花与三猫CatLive, who had the opportunity to shoot photo's with Xia'er, wrote: "I wanted to tell you, If I'd had the chance I would come and see you and bring you a snack. I wish you have a good time in kitty heaven"
Another Weibo user going by the name 'Catbrother' commented: "Every time I went to the Forbidden City I specially went to the Treasure Hall to see this Cat. He was always so good, surrounded by people taking his picture, calmly sunbathing. The news of his passing makes me so sad."
Yet another girl posted a photo of herself on Weibo with a young Little Zai'er. Above the picture, it reads: "Farewell Little Zai'er."
Many say this particular cat has become popular to his approachability and cuteness. Little Zai'er lived in the Forbidden City for nearly a decade, and throughout the years, has been photographed by many. The cat even made an appearance in the television show The New Palace Museum (上新了故宫), that is currently airing on Beijing Satellite TV.
Many stray cats live in and around the Palace Museum, and they even have some historical significance; cats have lived there ever since the complex was built in the 15th century. They also serve a practical purpose: the cats have played an important role in protecting the museum's precious antiques and relics from damage done by rats and mice.
For more about this topic and another super popular Palace Museum cat, check out our previous article Paws at the Palace Museum.
The tremendous attention for the death of Little Zai'er on social media makes is one of the hottest hashtags on Weibo in 2018. For a list of the other most trending topics on social media in China in 2018, check our Trends of 2018 article here.
By Gabi Verberg
Follow @whatsonweibo
Spotted a mistake or want to add something? Please let us know in comments below or email us.
©2018 Whatsonweibo. All rights reserved. Do not reproduce our content without permission – you can contact us at info@whatsonweibo.com