No WeChat, No Access – How China's Digital Revolution is Leaving behind Its Elderly Population
With apps and QR code scanning taking over day-to-day necessities in China, elderly citizens are feeling increasingly alienated from society.
First published
As daily life in China becomes ever more digitally dependent, China's elderly find themselves increasingly excluded from a wide range of services. Here's an overview of this new societal problem by What's on Weibo's Brydon Brancart.
"If you don't take cash then put a sign up!" yelled 67-year old Mr. Xie after trying to use cash to pay for his groceries at a checkout aisle reserved for mobile payments.
Enraged at his treatment, Xie's initial reaction was to cause a ruckus, lunging at the security guards surrounding him. "You shame me, an old guy, for not being able to use WeChat!" Xie explained later on, after regaining his composure.
The video, posted on Weibo in late September of this year, quickly made its way around Chinese social media, renewing a controversy that goes right to the heart of China's fast-paced digital revolution: can the elderly keep up?
No App, No Access: Seniors without Wechat
"Sorry, as you're already over 70, you're not fit to keep on living"
The issue became prominent last year after writer Xiao Ao (小奥) published an article titled: "Sorry, as you're already over 70, you're not fit to keep on living" ["对不起,由于你已经超过70岁,你已经不适合活下去了!"].
In the article, Xiao voiced her frustration over how difficult it was for her 90-year-old grandfather to receive a package she had mailed him.
"I thought it would be a simple delivery," Xiao recalls. "My grandfather would just have to walk to his door, open it, open the package, and then could [retrieve the gift]. But I was wrong."
Packages sent to her grandfather's housing complex are stored for pickup in new delivery lockers – which can only be unlocked by the intended recipient using their Wechat account.
"My grandfather is only able to receive calls and can only make them with his glasses on. He can't text, so Wechat is even more [out of the question]," Xiao explained.
According to her, there is a widespread alienation of China's elderly from the digital economy, evident from countless reports of elderly struggling to use digitalized services that come second nature to younger generations: cab-hailing, queing in a bank or hospital, bike-sharing, the list goes on and on.
"I've realized that the 'convenient life' before my eyes is, in fact, a great disaster impeding our parents' everyday necessities, one they can neither dodge nor escape…", Xiao concluded.
Wang Qipeng, writing for the Beijing Evening Paper, presents a similar viewpoint.
"One can say that we live in a 'scanning' age," Qipeng writes: "Yet (…) there are many elderly people who, because they cannot scan, have no way of using bike-sharing, have no way of getting discounts at the store, and can't even open the smart-boxes that are delivered to them."
Wang's reference to "the scanning age" is no overstatement. Whether unlocking a bicycle through a bike-sharing app such as Mobike or Ofo, or ordering lunch in the office through the meal delivery app Eleme, all transactions are performed through apps that in turn rely on mobile payment apps.
Even public institutions are adapting to the scanning age, for purposes ranging from public announcements to dispensing toilet paper.
QR codes are ubiquitous across China's public and commercial landscapes. They are posted on walls in vegetable stalls, sit beside registers at department stores, and are even used by beggars in first-tier cities.
Their function is simple. In order to access them, one opens up the relevant app and selects 'scan'. The app opens the phone's camera function and scans the QR code. Then, all one has to do is simply select an amount to pay or agree to terms of service. Whether it 's scanning a QR code, or producing one to be scanned, the process takes seconds.
Reliance on mobile payments has been increasing globally, but nowhere has that growth been faster and more extensive than along China's Eastern seaboard. According to the South China Morning Post, in the third quarter of 2017, earnings in the mobile payment sector reached 29.5 trillion RMB (almost 4.25 trillion USD), a three-fold increase in just one year.
For younger urban residents, doing away with cumbersome cash is a welcome change. A 2017 Penguin Intelligence study found that 92% of those polled in China's cities primarily use mobile payments methods. Cash, on the other hand, is preferred by less than 10% of this group.
Handing the elderly a smartphone is in no way a solution. The replacement of the wallet by the smartphone comes with its own set of rules and requirements. Using mobile payments does not solely depend on familiarity with smartphones, it also assumes an eyesight keen enough to read the small print on phone screens.
Operations such as linking a bank account to a phone can be a nightmare for the technologically illiterate. In the absence of easily accessible courses suited to the learning speed of elderly citizens, mobile payment's effect on this age group is precisely the opposite of what it intends, adding rather than alleviating the chores of everyday life.
Viral Stories of Seniors in Digital Trouble Resurface
"To refuse taking on cash is actually a type of discrimination for those who do not understand how mobile payments work."
Besides Xie's viral rant, a plethora of online essays and news reports highlighted just how ill-equipped China's eldery citizens are in today's digital era.
In January of this year, Xin Lan News reported the story of an elderly man who, in what seems like a foreshadowing of Xie, broke down into tears at a train station after having to admit he did not know how buy a ticket online.
Around the same time, another story described the plight of a sweet potato salesman who complained that his son took advantage of his unfamiliarity of scanning to steal a large portion of his salary. And only a few days after Chinese netizens moved on from Xie's rant, news came of an elderly woman who was tricked by a man pretending to help her use scan a QR code.
On Weibo, many commenters support the elderly in these stories. A typical comment said: "To refuse taking on cash is actually a type of discrimination for those who do not understand how mobile payments work."
Unfortunately, despite the frequency of these stories, there is little consensus on how to better prepare the elderly for an increasingly digitalized tomorrow.
Proactive Solutions with Long-Term Consequences
"Society ought to accommodate the needs of the elderly, it ought to consider their necessities."
.

Charities have sought to implement educational programs to tackle this issue. The most proactive of these organizations, See Young (夕阳再晨), a volunteer organization that started in Beijing, is now operating in sixteen Chinese provinces, having already provided individualized support to over 18,000 elderly citizens, and helped educated over a million.
The government has been supportive of See Young, mentioning them in the 13th five-year plan. Li Zhihong, head of the policy research division of the China National Working Commission on Ageing, commented to the People's Daily that, "when it comes to helping the elderly become immersed in the information age, there are already organizations actively working [towards this]."
Yet, many disagree with forcing the elderly to continually learn, including the founder of See Young, Zhang Jiaxin (张佳鑫). In Wang Qipeng's article "Does Scanning Leave the Elderly Without Money to Spend?" ["扫码让老人无钱可花?"], an interview with Zhang is cited where the philanthropist states:
"Society ought to accommodate the needs of the elderly, it ought to consider their necessities. [Society] mustn't force them to expend all their energy in learning this or learning that, forcing them to act in this way. Only through such [a change] will [society] truly help and respect the elderly."
Zhang worries that continued pressure on the elderly to keep up to date on the newest technologies will only make them feel that "at home, and in society, they exist in an inferior position."
By Brydon Brancart, edited by Eduardo Baptista
Follow @whatsonweibo
Spotted a mistake or want to add something? Please let us know in comments below or email us.
©2018 Whatsonweibo. All rights reserved. Do not reproduce our content without permission – you can contact us at info@whatsonweibo.com
What Are Weibo's "Super Topics"?
Explaining Weibo's "Super Topics"
What are Weibo's "Super Topics" (超级话题) and what makes them different from normal hashtags?
Over the past year, Weibo's so-called "Super Topics" (超级话题) have become more popular on the social media platform as online spaces for people to connect and share information.
Weibo's "super topic" function has been around since 2016. The function allows Weibo users to create and join interest-based content community pages that are online groups separated from the main Weibo space. One could perhaps compare these Weibo Super Groups to 'mega-threads' or 'subreddits' on Reddit.
These are the most important things to know about Weibo's Super Topics:
#1 A Super Topic is Not the Same as a Hashtag
Similar to Twitter, hashtags make it possible for Weibo users to tag a topic they are addressing in their post so that their content pops up whenever other people search for that hashtag.
Different from Twitter, Weibo hashtags also have their own page where the hashtag is displayed on top, displaying how many people have viewed the hashtag, how many comments the hashtag is tagged in, and allowing users to share the hashtag page with others.
A Super Topic goes beyond the hashtag. It basically is a community account where all sort of information is shared and organized. People can 'follow' (关注) a Super Topic and can also 'sign in' (签到).
On the main page of every Super Topic page, the main subject or purpose of the super topic is briefly explained, and the number of views, followers, and posts are displayed.
A super topic-page can be created by any Weibo user and can have up to three major hosts, and ten sub-hosts. The main host(s) can decide which content will be featured as essential, they can place sticky notes, and post links to suggested topics.
#2 A Super Topic Is a Way to Organize Content
Super Topic pages allow hosts to organize relevant content in the way they want. Besides the comment area, the page consists of multiple tabs.
A tab right underneath the main featured information on the page, for example, shows the "sticky posts" (置顶帖) that the host(s) of the page have placed there, linking to relevant information or trending hashtag pages. Below the sticky notes, all the posts posted in the Super Topic community are displayed.
One of the most important tabs within the Super Topic page is called "essential content" (精花), which only shows the content that is manually selected by the host(s). This is often where opinion pieces, articles, official news, or photos, etc. are collected and separated from all the other posts.
Another tab is the "Hall of Fame" (名人堂), which mainly functions as a reference page. It features links to the personal Weibo pages of the super topic page host(s), links to the Weibo pages of top contributors, and shows a list of the biggest fans of the Super Topic. Who the biggest fan of the page is, is decided by the number of consecutive days a person has "checked-in" on the page.
#3 Super Topics Are a Place for Fans to Gather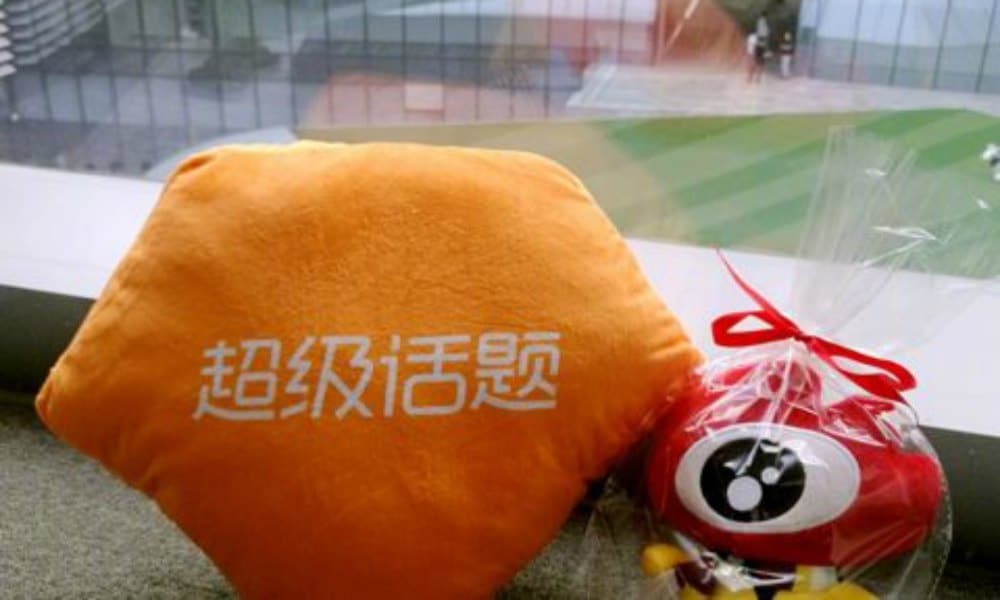 Although a Super Topic could basically be about anything, from cities to products or hobbies, Super Topics are often created for Chinese celebrities, video games, football clubs, or TV dramas.
Through Super Topic pages, a sense of community can be created. People can be ranked for being the most contributive or for checking in daily, and comment on each other's posts, making it a home base for many fan clubs across China.
The host(s) can also help somebody's page (e.g. a celebrity account) grow by proposing them to others within the group.
Super Groups are ranked on Weibo based on their popularity. This also gives fans more reason to stay active in the group, making their Super Topic top ranking within their specific category (TV drama, food, photography, sports, games, etc).
What makes the Super Topic group more 'private' than the common Weibo area, is that people posting within the Super Topic can decide whether or not they also want their comment shared on their own Weibo page or not. If they choose not to, their comments or posts will only be visible within the Super Topic community.
By Manya Koetse & Gabi Verberg, with contributions from Boyu Xiao
Spotted a mistake or want to add something? Please let us know in comments below or email us.
©2019 Whatsonweibo. All rights reserved. Do not reproduce our content without permission – you can contact us at info@whatsonweibo.com
Online Controversy over Mandatory GPS Tracking Smartwatches for Chinese Street Cleaners
Being a street cleaner in 2019 China now involves wearing a mandatory smartwatch with GPS tracking.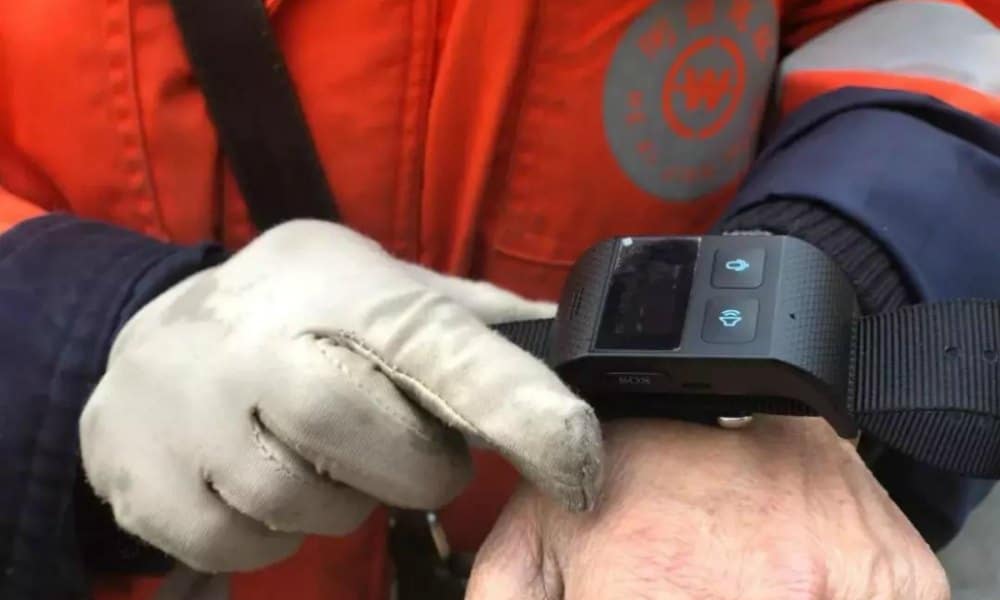 The times of chatting with the neighbors, taking a break, or doing some shopping during work hours are seemingly over for Nanjing's street cleaners now that their every move is monitored through a special smartwatch. News of the mandatory GPS tracking bracelets for sanitary workers triggered public outcry earlier this month. But it's not just Nanjing street cleaners that are subjected to this policy.
Earlier this month, the introduction of smartwatches tracking the movements of street cleaners in Nanjing attracted the attention of Chinese netizens and international media after the new policy was made public on April 3rd.
In March of this year, the sanitation department in the Hexi area of Nanjing, Jiangsu, started a pilot with a smartwatch that sanitation workers are obliged to wear. The watch has a built-in real-time GPS tracking system, allowing the Nanjing Hexi Smart Sanitation Center to monitor workers' movements.
In a short video published by Toutiao News, a spokesperson of the Smart Sanitation Command Center* explained that the smartwatch currently allows the company to assess the workers in three ways: they can register workers' attendance, collect statistics of workers leaving their designated work area, and report on workers that remain in the same position exceeding the allowed amount of time.
Sanitation workers also commented on their new working system. One person interviewed said: "Why wouldn't I be allowed to have a half-an-hour break? Look, the street is all clean, there is nothing to be cleaned up. They are crazy for making us move up and down the street for no reason."
Street cleaners also said that the system would automatically report them if they had been in the same spot for more than twenty minutes. The smartwatch would then subsequently encourage them to move, calling out "Jiayou! Jiayou!" ("Come on! Come on!").
That particular function was reportedly removed shortly after public outcry on the policy.
On Weibo, the hashtag "Smartwatch Automatically Yells 'Jiayou'" (#智能手表自动喊加油#) received over 2,5 million views, with the majority of commenters strongly rejecting the new approach.
Most commenters on this issue argued that the implementation of the smartwatch is "immoral" and that the Nanjing workers are "treated as criminals." Many others also pointed out that the workers, often senior citizens, should be able to rest for more than 20 minutes.
In light of the new policy, many people on social media also referred to the infamous fictional character Zhou "Bapi" (周扒皮). In the novel The Killing Wind, this landlord Zhou would stick his head into the henhouse stirring up the roosters to wake his laborers up earlier, so they would start working.
Some netizens came with an alternative solution, suggesting that the leaders of the company should wear the smartwatches themselves instead.
While the controversial function was eliminated, the GPS tracking function still stands.
Nanjing is not the first city to introduce GPS tracking smartwatches for its sanitary workers. Other cities where the same policy has been introduced are, for example, Chengdu, Hangzhou, Guangzhou, and Qingdao, according to Chinese media outlet Global Times.
In the summer of 2018, various Chinese media outlets already reported about the introduction of smartwatches for street cleaners in Guangzhou. At the time, the smartwatch policy was described as an innovative way to solve staff deployment and management problems, giving team leaders more insights into the real-time position of the street cleaners.
Whether or not the smartwatches do indeed improve work efficiency of street cleaners is still unclear, but there are no indications that the smartwatch policy will be changed at this point.
The tough work conditions of Chinese street cleaners, who work long hours and receive minimal pay, regularly become an issue of debate on Chinese social media. Besides praising the hard work of China's public cleaners, Chinese netizens often express their sympathy for the bad circumstances under which street sweepers have to work.
By Gabi Verberg
* (南京河西建环"智能环卫"综合调度监控指挥中心 Nanjing Hexi Jianhuan "Intelligent Sanitation" Integrated Dispatching Monitoring Command Center)
Spotted a mistake or want to add something? Please let us know in comments below or email us.
©2019 Whatsonweibo. All rights reserved. Do not reproduce our content without permission – you can contact us at info@whatsonweibo.com