No WeChat, No Access – How China's Digital Revolution is Leaving behind Its Elderly Population
With apps and QR code scanning taking over day-to-day necessities in China, elderly citizens are feeling increasingly alienated from society.
First published
As daily life in China becomes ever more digitally dependent, China's elderly find themselves increasingly excluded from a wide range of services. Here's an overview of this new societal problem by What's on Weibo's Brydon Brancart.
"If you don't take cash then put a sign up!" yelled 67-year old Mr. Xie after trying to use cash to pay for his groceries at a checkout aisle reserved for mobile payments.
Enraged at his treatment, Xie's initial reaction was to cause a ruckus, lunging at the security guards surrounding him. "You shame me, an old guy, for not being able to use WeChat!" Xie explained later on, after regaining his composure.
The video, posted on Weibo in late September of this year, quickly made its way around Chinese social media, renewing a controversy that goes right to the heart of China's fast-paced digital revolution: can the elderly keep up?
No App, No Access: Seniors without Wechat
"Sorry, as you're already over 70, you're not fit to keep on living"
The issue became prominent last year after writer Xiao Ao (小奥) published an article titled: "Sorry, as you're already over 70, you're not fit to keep on living" ["对不起,由于你已经超过70岁,你已经不适合活下去了!"].
In the article, Xiao voiced her frustration over how difficult it was for her 90-year-old grandfather to receive a package she had mailed him.
"I thought it would be a simple delivery," Xiao recalls. "My grandfather would just have to walk to his door, open it, open the package, and then could [retrieve the gift]. But I was wrong."
Packages sent to her grandfather's housing complex are stored for pickup in new delivery lockers – which can only be unlocked by the intended recipient using their Wechat account.
"My grandfather is only able to receive calls and can only make them with his glasses on. He can't text, so Wechat is even more [out of the question]," Xiao explained.
According to her, there is a widespread alienation of China's elderly from the digital economy, evident from countless reports of elderly struggling to use digitalized services that come second nature to younger generations: cab-hailing, queing in a bank or hospital, bike-sharing, the list goes on and on.
"I've realized that the 'convenient life' before my eyes is, in fact, a great disaster impeding our parents' everyday necessities, one they can neither dodge nor escape…", Xiao concluded.
Wang Qipeng, writing for the Beijing Evening Paper, presents a similar viewpoint.
"One can say that we live in a 'scanning' age," Qipeng writes: "Yet (…) there are many elderly people who, because they cannot scan, have no way of using bike-sharing, have no way of getting discounts at the store, and can't even open the smart-boxes that are delivered to them."
Wang's reference to "the scanning age" is no overstatement. Whether unlocking a bicycle through a bike-sharing app such as Mobike or Ofo, or ordering lunch in the office through the meal delivery app Eleme, all transactions are performed through apps that in turn rely on mobile payment apps.
Even public institutions are adapting to the scanning age, for purposes ranging from public announcements to dispensing toilet paper.
QR codes are ubiquitous across China's public and commercial landscapes. They are posted on walls in vegetable stalls, sit beside registers at department stores, and are even used by beggars in first-tier cities.
Their function is simple. In order to access them, one opens up the relevant app and selects 'scan'. The app opens the phone's camera function and scans the QR code. Then, all one has to do is simply select an amount to pay or agree to terms of service. Whether it 's scanning a QR code, or producing one to be scanned, the process takes seconds.
Reliance on mobile payments has been increasing globally, but nowhere has that growth been faster and more extensive than along China's Eastern seaboard. According to the South China Morning Post, in the third quarter of 2017, earnings in the mobile payment sector reached 29.5 trillion RMB (almost 4.25 trillion USD), a three-fold increase in just one year.
For younger urban residents, doing away with cumbersome cash is a welcome change. A 2017 Penguin Intelligence study found that 92% of those polled in China's cities primarily use mobile payments methods. Cash, on the other hand, is preferred by less than 10% of this group.
Handing the elderly a smartphone is in no way a solution. The replacement of the wallet by the smartphone comes with its own set of rules and requirements. Using mobile payments does not solely depend on familiarity with smartphones, it also assumes an eyesight keen enough to read the small print on phone screens.
Operations such as linking a bank account to a phone can be a nightmare for the technologically illiterate. In the absence of easily accessible courses suited to the learning speed of elderly citizens, mobile payment's effect on this age group is precisely the opposite of what it intends, adding rather than alleviating the chores of everyday life.
Viral Stories of Seniors in Digital Trouble Resurface
"To refuse taking on cash is actually a type of discrimination for those who do not understand how mobile payments work."
Besides Xie's viral rant, a plethora of online essays and news reports highlighted just how ill-equipped China's eldery citizens are in today's digital era.
In January of this year, Xin Lan News reported the story of an elderly man who, in what seems like a foreshadowing of Xie, broke down into tears at a train station after having to admit he did not know how buy a ticket online.
Around the same time, another story described the plight of a sweet potato salesman who complained that his son took advantage of his unfamiliarity of scanning to steal a large portion of his salary. And only a few days after Chinese netizens moved on from Xie's rant, news came of an elderly woman who was tricked by a man pretending to help her use scan a QR code.
On Weibo, many commenters support the elderly in these stories. A typical comment said: "To refuse taking on cash is actually a type of discrimination for those who do not understand how mobile payments work."
Unfortunately, despite the frequency of these stories, there is little consensus on how to better prepare the elderly for an increasingly digitalized tomorrow.
Proactive Solutions with Long-Term Consequences
"Society ought to accommodate the needs of the elderly, it ought to consider their necessities."
.

Charities have sought to implement educational programs to tackle this issue. The most proactive of these organizations, See Young (夕阳再晨), a volunteer organization that started in Beijing, is now operating in sixteen Chinese provinces, having already provided individualized support to over 18,000 elderly citizens, and helped educated over a million.
The government has been supportive of See Young, mentioning them in the 13th five-year plan. Li Zhihong, head of the policy research division of the China National Working Commission on Ageing, commented to the People's Daily that, "when it comes to helping the elderly become immersed in the information age, there are already organizations actively working [towards this]."
Yet, many disagree with forcing the elderly to continually learn, including the founder of See Young, Zhang Jiaxin (张佳鑫). In Wang Qipeng's article "Does Scanning Leave the Elderly Without Money to Spend?" ["扫码让老人无钱可花?"], an interview with Zhang is cited where the philanthropist states:
"Society ought to accommodate the needs of the elderly, it ought to consider their necessities. [Society] mustn't force them to expend all their energy in learning this or learning that, forcing them to act in this way. Only through such [a change] will [society] truly help and respect the elderly."
Zhang worries that continued pressure on the elderly to keep up to date on the newest technologies will only make them feel that "at home, and in society, they exist in an inferior position."
By Brydon Brancart, edited by Eduardo Baptista
Follow @whatsonweibo
Spotted a mistake or want to add something? Please let us know in comments below or email us.
©2018 Whatsonweibo. All rights reserved. Do not reproduce our content without permission – you can contact us at info@whatsonweibo.com
Cybersecurity Experts Warn: Flicking the V-Sign in Photos Could Give Away Your Fingerprint Data
V-sign selfie pictures could disclose personal information about your fingerprints, security experts warn.
Our cameras are getting better, but that's not always a good thing. Chinese internet security experts warn that peace sign photos could potentially be abused to collect fingerprint data.
The 2019 China Cybersecurity Week was held in Shanghai this week, and made it to the top trending topics on Sina Weibo today.
The topic attracting the attention of millions of Chinese web users is not China's cybersecurity in general, but one that was discussed during the event, namely the potential privacy risks in making a V-sign on photos.
Chinese internet security experts at the conference warned that people are unaware that they could be giving away personal data information about their fingerprints when sharing photos of themselves making a peace sign.
If the side of the fingertips is facing the camera, and if there is not a lot of space in between the camera and the hand, it would potentially be possible to gather fingerprint data using photo enlargement tools and AI techniques.
The deputy director of the Shanghai Information Security Industry Association stated that photos displaying a fingertop-facing V-sign taken within 1,5 meter of the camera could potentially disclose 100% of one's fingerprint information, China Press reports.
Criminals could reconstruct fingerprint patterns of other people and abuse them in various means – basically wherever fingerprint information is used to confirm people's identities (e.g. biometric door locks or fingerprint payment scanning).
Besides not disclosing fingerprint information in photos posted online, experts also warn people not to leave fingerprint information at machines without confirming their purpose and legality.
Fingerprint scanning is used for a multitude of purposes in China. Foreigners who arrived in China since 2017 will also be familiar with the policy of collecting foreign passport holders' fingerprints upon their arrival in the PRC.
On Chinese social media, the topic "Making a V-Sign Could Leak Your Fingerprint Data" is one of the biggest being discussed today. On Weibo, the hashtag has gathered 200 million views at time of writing (#拍照比剪刀手会泄露指纹信息#).
Some commenters advise people on social media to make peace signs with the nail side of the fingers facing the camera. (That gesture, however, is deemed an offensive gesture in some nations.)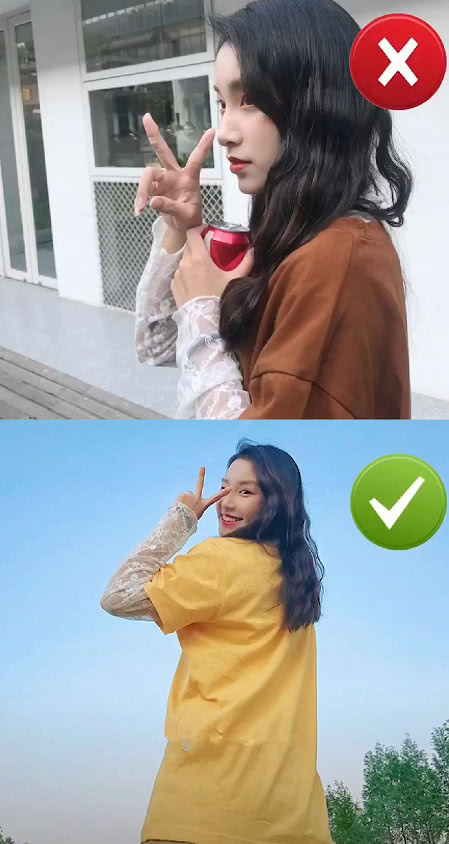 The V-sign is often used as a rather non-symbolic or cute gesture across in East Asia.
Although in many Western countries, the symbol is mostly known as the victory sign ("V for Victory") as used during World War II, it entered mainstream popular culture in Japan since the 1960s and spread to other Asian countries from there.
This Time article explains how the gesture appeared in Japanese manga in the late 1960s, one of them titled V is the Sign (Sain wa 'V' / サインはV).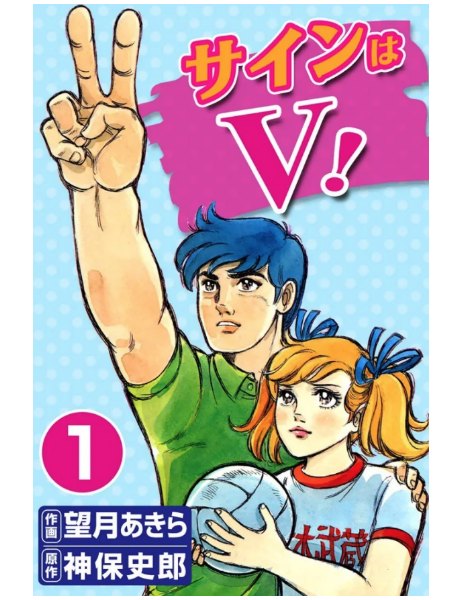 Amid the concerned Weibo users, some are not worried: "It's ok," one commenter writes: "Using a Beauty App smoothes out my skin anyway."
There are also many commenters who are confused about the news, wondering what advanced photo camera quality and AI technique might implicate for future privacy risks concerning face recognition data and iris scanning software ("Should we also close our eyes?").
Others offer a different solution to the unexpected V-sign issue: "Just flip the middle finger instead."
By Manya Koetse
Follow @whatsonweibo
The images used in the featured image on this page come from 追星娱乐说.
Spotted a mistake or want to add something? Please let us know in comments below or email us. Please note that your comment below will need to be manually approved if you're a first-time poster here.
©2019 Whatsonweibo. All rights reserved. Do not reproduce our content without permission – you can contact us at info@whatsonweibo.com
"Taobao Life": This Feature Shows How Much Money You've Spent on Taobao
Some users just found out they could've bought a house with the money they've spent on Taobao.
Over the past few days, a new Taobao feature that allows users to see how much money they have spent on the online shopping platform is flooding Chinese social media.
Taobao Marketplace is China's biggest online shopping platform. Owned by tech giant Alibaba, Taobao was launched in 2003 to facilitate consumer-to-consumer retail.
For many people, Taobao shopping has become part of their everyday life. Whether it is clothes, pet food, accessories, electronics, furniture – you name it, Taobao has it.
Because buying on Taobao is so easy, fast, and convenient, many online consumers lose track of how much they actually spent on the platform – especially if they have been using it for years already.
Thanks to "Taobao Life," users can now see the total amount of money spent on their account.
How to do it? First: go to Taobao settings and click the profile account as indicated below.
Then click the top icon that says "Achievement" (成就).
And here you find what you have spent in this account in total. On the left: the money spent, on the right: the amount of purchases.
Since I've used started using this Taobao account for the occasional clothes shopping since 2016, I've made 122 purchases, spending 7849 yuan ($1140) – a very reasonable amount compared to some other Taobao users, who are now finding out they could have practically bought an apartment with the money they have spent on Taobao.
This user, for example, found out they spent over half a million yuan on Taobao ($75,500).
This user below has spent over 1,1 million yuan on Taobao ($170,000).
Some people discuss all the things they could have bought with the money they have spent on Taobao over the years: "As soon as I saw the number, I wanted to cry," one Weibo user writes: "What have I done?!"
Another person, finding out they have spent 230,000 yuan on Taobao ($33,400), writes: "This can't be true! Surely this must be a mistake!?"
"If I wouldn't have spent all this money on Taobao, I would've been rich," others say.
The topic of Taobao's total spending amount has become so popular on Chinese social media this week, causing so much consternation, that Taobao posted a message on its Weibo account on July 27, writing: "We heard you guys couldn't sleep last night.."
Although many people are shocked to find out the money they've spent on Taobao, others console themselves with the thought that adding up everything they have spent on Taobao, they were actually 'rich' at some point in their lives.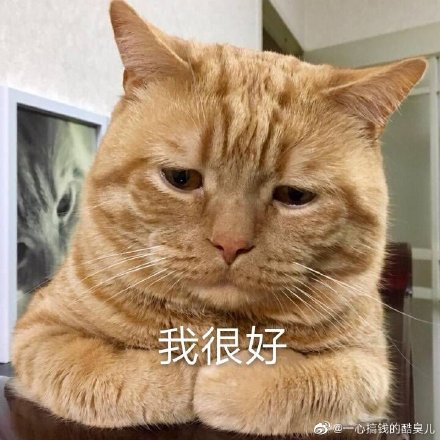 By Manya Koetse , with contributions from Miranda Barnes
Follow @whatsonweibo
Spotted a mistake or want to add something? Please let us know in comments below or email us. Please note that your comment below will need to be manually approved if you're a first-time poster here.
©2019 Whatsonweibo. All rights reserved. Do not reproduce our content without permission – you can contact us at info@whatsonweibo.com