"Bring out the Heat" – Ginger Coca-Cola Comes to China with Some Smart Yin Yang Marketing
Ginger-flavored Coca-Cola (姜味可口可乐) has recently hit the Chinese market, where the combination of ginger with cola is a well-loved one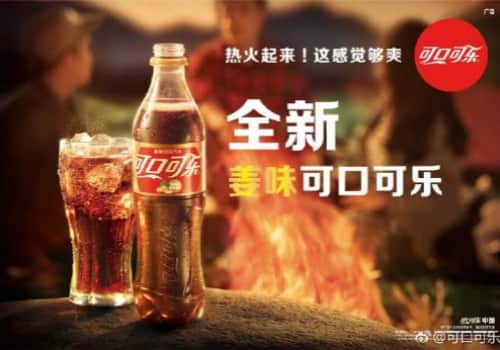 Ginger-flavored Coca-Cola (姜味可口可乐) has recently hit the Chinese market, where the combination of ginger with cola is a well-loved one; boiled Coca-Cola with ginger is often used as a remedy against a cold. With its "bring out the heat" tagline, Coca-Cola is emphasizing the Chinese yin-yang philosophy in the marketing of Ginger Cola in the PRC.
After being introduced in New Zealand, Australia and Japan in 2016, ginger-flavored Coca-Cola (姜味可口可乐) has now hit the Chinese market since March 2017.
Coca-Cola China announced its new Ginger Coca-Cola on its Chinese Weibo page on March 16: "The all new ginger-flavored Cola has hit the market! A sip of Ginger Coke will bring the warmth to your heart in the cold seasons; during the days of eating crab, drink a Ginger Coke to bring you warmth. Bring out the heat! It feels good!"
By marketing Ginger Cola as a 'warming' drink, Coca-Cola is placing emphasis on the Chinese philosophy of yin (阴) and yang (阳), a concept used to describe how opposite forces are actually complementary to each other and need to be balanced.
In Chinese cuisine, many foods can be categorized in either being 'yin' ('cool') or 'yang' ('warm'), regardless of their physical temperature. Typical yang foods, for example, are garlic, pepper, red meat, and ginger. Products such as cucumber, tomato, watermelon, crabs, and clam are considered to be predominantly yin.
It is traditionally believed that the body's yin and yang can be balanced through the warming and cooling characteristics of food. In promoting Ginger Cola ('warm') as the best drink to have with crab ('cool'), Coca-Cola China is turning it into the perfect yang drink.
The use of Coca-Cola with ginger as a 'yang drink' is already popular in China, where boiling coke with ginger is a common remedy to alleviate the symptoms of a cold. "I boil Cola with ginger when I have a cold, and feel nice and warm after drinking it," one Weibo commenter says.
On Chinese social media, many people are happy with the introduction of Ginger coke. The launch of the new flavor also especially drew attention because popular Chinese actor and singer Luhan (鹿晗) is the face of the Chinese Ginger Coca-Cola.
But not everyone agrees on the flavor of Ginger Coca-Cola, which basically tastes like a mix of regular coke and ginger beer. "I've tasted it and it's actually not much different from regular coke at all," one disappointed person said on Weibo.
"Its taste is very similar to normal cola, but it does leave a distinct ginger taste in your mouth after drinking," another netizen remarked.
One person was more enthusiastic about the new drink, writing on Weibo: "It is so good to drink! The ginger flavor is very light and perfectly matches the sweet coke taste. You must try it!"
– By Manya Koetse
Follow @WhatsOnWeibo
©2017 Whatsonweibo. All rights reserved. Do not reproduce our content without permission – you can contact us at info@whatsonweibo.com.
McDonald's China Will Still Be 'Maidanglao'
McDonald's China has changed its name, but the more things change, the more they stay the same.
The name change of McDonald's in China from Maidanglao to Jin Gongmen caused much consternation on Weibo this week.
Twenty-seven years ago McDonald's opened its first restaurant in mainland China under the name 'Màidāngláo' (麦当劳), a Chinese rendering of the name.
Similarly, in Japan, the fast food chain was called 'Makudonarudo' (マクドナルド) in 1971 to make it easy to pronounce while still sounding like the original name.
But on October 25, news of company name change from Màidāngláo to 'Jīn Gǒngmén' (金拱门), literally meaning 'Golden Arches', made headlines both in- and outside China.
The company name was already officially changed on October 12, People's Daily reports.
The company's name change follows after McDonald's sold most of its stakes in China to the Chinese CITIC Group and the American Carlyle Group. This partnership, which was formally announced in January 2017, forms the largest McDonald's franchisee outside the US. They plan to add over 1500 new restaurants in China and Hong Kong over the next five years.
On Weibo, news of the name change immediately led to much consternation. Some netizens worried that it would impact the fast food chain's daily business in China, making it more of a Chinese chain than a Western one, also potentially changing existing food safety standards and preparation processes.
They also ridiculed the 'Golden Arches' name, saying that other foreign brands, such as Starbucks and KFC should also change their name to describe their logo: 'White-haired Woman' and 'Happy Old Man.'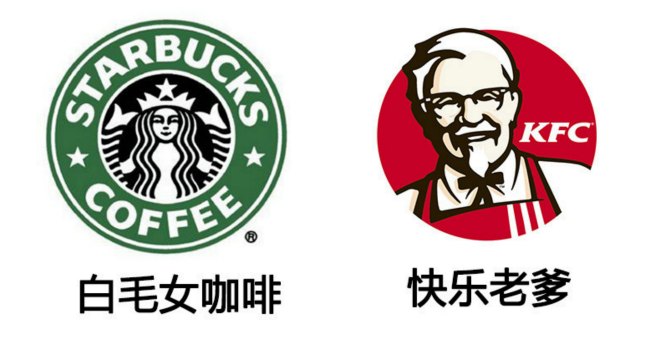 But McDonald's China officially responded to the name change on its Weibo account, saying:
"Yes, it's true! McDonald's China has changed its name to Jin Gongmen China Ltd, but the name change is only for the official certification. For you, Maidanglao will still be Maidanglao!"
McDonald's China's spokeswoman confirmed to the press that the name change purely relates to formality and will not the change the restaurants or their marketing.
Similarly, the mother company of KFC and Pizza Hut in China is called Baisheng – a name that does not affect the business or marketing of its restaurants.
For now, netizens can rest assured that the McDonald's 'Maidanglao' brand name will not be changed in China, nor on Weibo, where @maidanglao is promoting its latest burger special today -business as usual.
By Manya Koetse
Follow @whatsonweibo
Spotted a mistake or want to add something? Please let us know in comments below or email us.
©2017 Whatsonweibo. All rights reserved. Do not reproduce our content without permission – you can contact us at info@whatsonweibo.com.
Beijing Medical Graduates Open BBQ Diner, Offer Discount for Every Academic Publication
These Ivy League medical graduate students from Beijing love the academic world and barbecued meat. They will give you a discount if you're the author of a recent scientific publication.
Top medical students from Beijing's Ivy League universities have started their own BBQ restaurant. To 'encourage research,' they offer customers a discount if they can show they have recently been published in a scientific journal.
Wang Jian (王建) and Cheng Si (程丝), top medical graduate students from Beijing's most prestigious universities Beida and Tsinghua, have operated hand in hand with sixteen other former classmates in opening up their own barbecue joint in the capital's city center.
The restaurant, "The Lancet BBQ" (柳叶刀烧烤), named after one of the world's oldest and best known general medical journals, is located near Xizhimen and Beijing Jiaotong University and was opened in April of 2017.
On October 10, the 'Lancet BBQ' became a top trending topic on Chinese social media after a WeChat article by the restaurant's owners received much attention by Chinese media and was read 100,000 times within an hour.
On Weibo, the hashtag 'Top Students from Beida & Tsinghua Open BBQ Place' (#北大清华学霸合伙开烧烤店#) received 840,000 views on Tuesday.
The post says:
"Since three months ago, we started with a promotion at our restaurant. (..) It is meant to encourage everyone's research and is also meant for those people who have had their academic paper published and want to celebrate it at our restaurant."
"Every person who is the author of a publication in an academic journal listed in the SCI, SSCI, or CSSI within the past five years, can come to the restaurant, show us the proof, and obtain a discount."
The restaurant owners have a special way of calculating academics' discounts, namely: "Total Bill – Impact Factor * 10 = Discounted Price" ("总费用-影响因子*10=优惠价格). The impact factor is a measure of the frequency with which a scientific journal has been cited.
To give an example, a recent publication in the Cancer Research journal will give you ten points for impact factor, meaning a 200 RMB (30 US$) restaurant bill will get a 100 RMB (15$) discount.
If your publication was published in the Journal of Clinical Oncology, it will give you a 20-points impact factor. If the total costs at the restaurant are 200 RMB (30 US$) you will then get the entire bill for free (200 – (10 * 10) = 0).
For a publication in the Lancet, that has a journal impact factor of 47, you could get the biggest discount.*
From performing surgery to roasting meat
The idea to start the barbecue restaurant came from Wang Jian. The young doctor and fresh graduate found himself short of money in 2016 and decided he needed a side job. His love for Xuzhou cuisine led him to the idea of starting a Xuzhou barbecue diner.
China Youth Daily writes that it took Wang Jian some time to convince his partner Cheng Si, also a young doctor, to open up the restaurant together. But within a time frame of six months, Wang turned himself into an expert on the restaurant business and was able to gather a group of fellow graduates to raise the capital and start up the restaurant.
Although the 12-table restaurant might seem like any other barbecue place, the medical background of its owners does seep through. Cheng Si will sometimes say: "There are two new patients at the door," when the restaurant has two new customers.
Besides serving healthy foods, the restaurant reportedly also upholds the best hygiene standards.
Despite the recent attention for the restaurant on Weibo and in Chinese media, some netizens are critical about the owners' double job. "You're already doing the brainy jobs, let the common people do work like this," some say.
"How is being a doctor not enough to provide for your income?", many wonder.
According to China Medical News, a typical doctor at a large tertiary level hospital in Beijing will officially earn about 46,000 yuan (US$7500) a year. But in reality, they note, doctors earn more than three times that – about 180,000 yuan ($29,000) a year – due to, among others, bonuses and commissions.
But some people do not seem to mind much, saying they would prefer to have a doctor who also happens to be a BBQ cook, than a BBQ cook who also happens to be a doctor.
By Manya Koetse
Follow @whatsonweibo
* The discount explanation on WeChat is as set out here, but in an interview with China Youth Daily the owners say the discount can be up to 30% of the total meal bill, and that this discount can be shared with everyone at the table.
Spotted a mistake or want to add something? Please let us know in comments below or email us.
©2017 Whatsonweibo. All rights reserved. Do not reproduce our content without permission – you can contact us at info@whatsonweibo.com.