'Cecolin' Is Here: First Made-in-China HPV Vaccine Priced at US$47
China is the third country in the world to produce its own HPV vaccine, and it is cheaper than its foreign counterparts.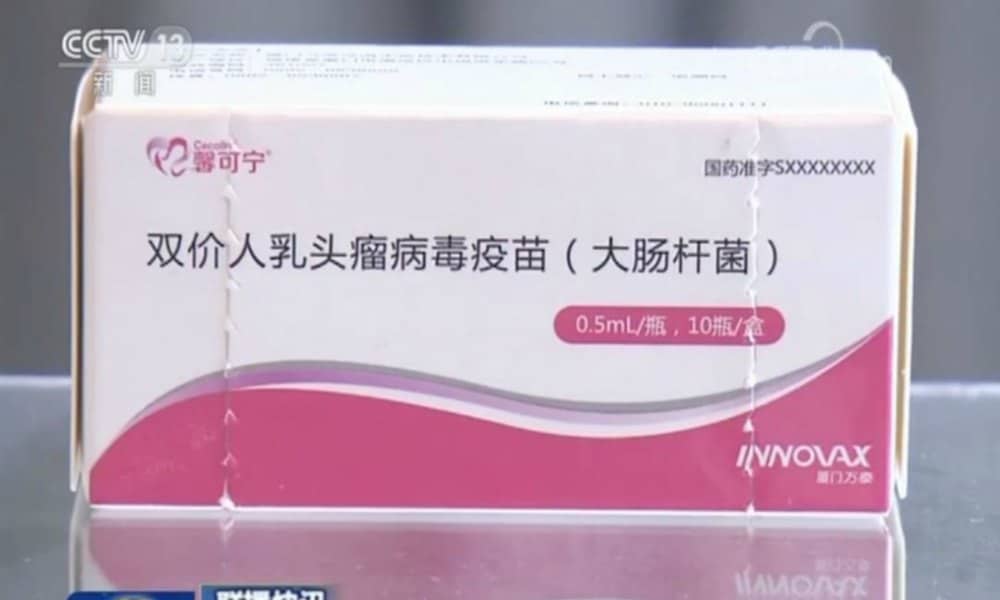 While Chinese media praise Cecolin for being China's first domestically produced HPV vaccine, Chinese social media users are more concerned with its price, quality, and availability.
In the first week of 2020, the first China-made HPV vaccine was approved by Chinese drug regulators. The domestically produced HPV vaccine became a major topic of discussion on Chinese social media. On Weibo alone, the topic received more than 580 million views since early January.
The human papillomavirus (HPV) vaccine prevents infection with the specific viral infection that causes cervical cancer. The earliest HPV vaccine, 'Gardasil' by American multinational pharmaceutical company Merck & Co., first became available in 2006. Along with Pfizer's 'Prevnar 13' – the vaccine deployed for the prevention of pneumococcal pneumonia – Gardasil is among the world's best-selling vaccines.
With the introduction of the first Chinese HPV vaccine, the virtual monopoly position of Merck's vaccine might now change as the Chinese vaccination is entering the market.
The Chinese vaccine is named 'Cecolin' (馨可宁), and was co-developed by drug maker Innovax (万泰沧海生物技术) and Xiamen University. It is intended for girls and women aged 9-14 (two shots needed) and 15-45 (three shots needed). According to CGTN, some 8 million shots will be produced in China in 2020.
Gardasil and Cecolin are not entirely the same, however. Gardasil is a so-called quadrivalent vaccine, which targets four different antigens (HPV types 6, 11, 16 and 18), while Cecolin is a bivalent vaccine only protecting against HPV 16 and 18 types, the two most common viruses leading to cervical cancer. Another type of HPV vaccine is the nonavalent kind, the Gardasil 9 vaccine, preventing diseases caused by HPV types 6, 11, 16, 18, 31, 33, 45, 52, and 58.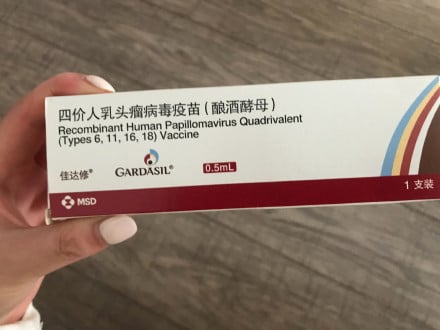 Nearly all sexually active people will be exposed to HPV at some point in their life, and if girls and women are given the vaccine before any natural infection with HPV, the vaccines have been shown to protect against pre-cancer of the cervix. Males can also get the quadrivalent and nonavalent HPV vaccines to protect against genital warts, anal precancers, or the spread of HPV to sexual partners.
While Chinese media emphasize the fact that China is now the third country in the world, after US and UK, to succeed in producing its own HPV vaccine, one of the topics receiving the most attention on Chinese social media is the price of the Cecolin vaccine.
Cecolin is currently priced at 329 yuan (US$47) per shot, which is considerably cheaper than the approximate $250 per dose of the Gardasil vaccine in the United States.
The nonavalent vaccine costs about 1300 yuan or more per shot in China ($186+), with the quadrivalent Gardasil being priced at approximately 800 yuan per shot ($115), and the imported bivalent vaccine costing 600 yuan per dose ($86).
Many Weibo commenters praise the arrival of the Chinese vaccine and its relatively low price. A complete vaccination programme would now only be either 660 or 1000 yuan ($94/$143, depending on needing two or three shots) instead of $260 or more.
"Whoa that's cheap!" some commenters write, with others saying: "This makes it possible for the poorer girls to get their shots."
But there is also a lot of discussion on the quality of the vaccine, and whether the bivalent vaccine is effective enough (for clarity -the two HPV types the vaccine protects against causes 84.5% of all cervical cancers in China). Some Weibo users say they would still like to get the more expensive nonavalent vaccine instead – even if they will need to spend around 4000 yuan ($570) on their completed shots.
Other commenters are most concerned with the general availability of HPV vaccines in China, as there is still a shortage of vaccinations.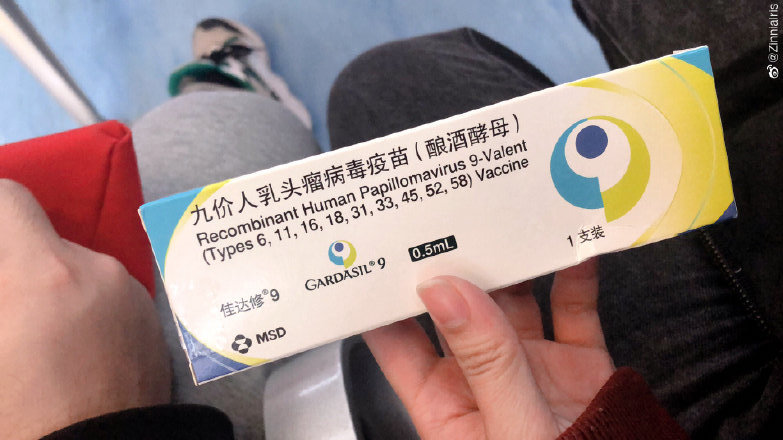 The imported HPV vaccine was issued 1,46 million times in 2017, going up to 7 million shots in 2018 and 8,7 million in 2019. On Weibo, some commenters say they have previously gone to Hong Kong to get their shot.
One user from Nanjing writes: "I made an appointment for my site and needed to wait for four months, I finally got it. I don't want to wait around for the domestic shot to become available here."
A Weibo user from Liaoning is appreciative that those who want to have the vaccine now have more options: "If you can financially afford it, you can choose the nonavalent vaccines, if you can't afford it, you can get the quadrivalent or bivalent ones."
Starting from May of 2020, Cecolin will be available at community hospitals across various regions in China.
By Manya Koetse
Follow @whatsonweibo
Spotted a mistake or want to add something? Please let us know in comments below or email us. First-time commenters, please be patient – we will have to manually approve your comment before it appears.
©2020 Whatsonweibo. All rights reserved. Do not reproduce our content without permission – you can contact us at info@whatsonweibo.com.
'Two Sessions' Proposed Ban on Single Women Freezing Their Eggs
Weibo talks egg freezing.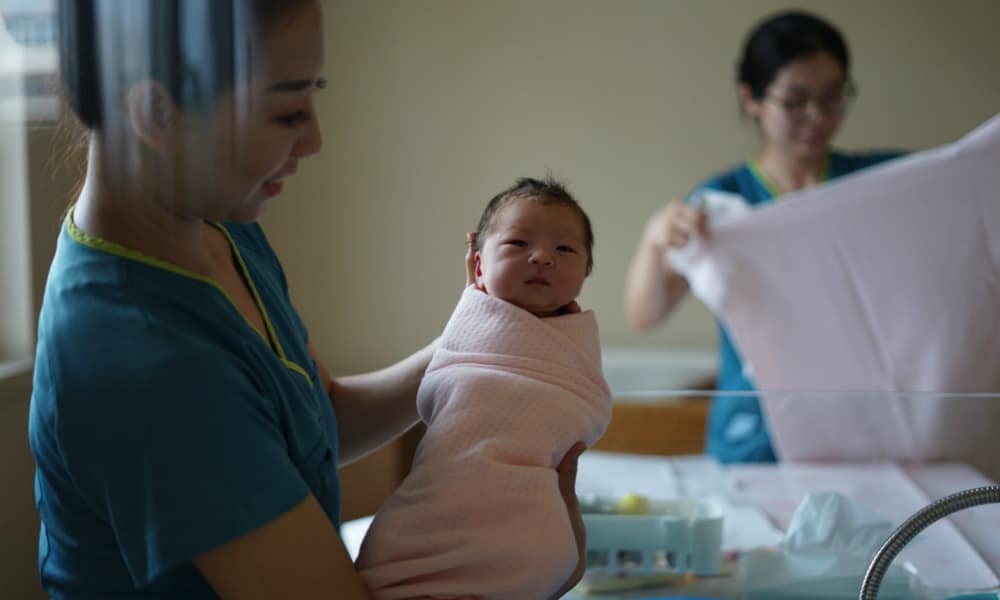 It was the number one trending topic of the day on Weibo earlier this week: the proposal to make it illegal for hospitals and clinics in China to provide the service of freezing eggs to unmarried women.
Chinese physician Sun Wei (孙伟), National People's Congress delegate, is the person to raise the issue of no longer allowing medical facilities in China to freeze eggs. She is the director of the Reproductive Medicine Unit at the No.2 Affiliated Hospital of Shandong University of Traditional Chinese Medicine.
Sun Wei submitted the proposal during the Two Sessions (lianghui), China's largest annual legislative meetings, in order to encourage Chinese citizens to "marry and reproduce at the appropriate age." Sun also mentions potential health risks as a reason to ban egg freezing services.
On Weibo, one news post reporting on the issue received nearly 835,000 likes. The hashtag "Proposal to Prohibit Single Women From Freezing Their Eggs" (#建议禁止单身女性冷冻卵子#) received over 710 million views.
The proposal goes against the proposition of a National Committee member during the lianghui, that of Peng Jing (彭静), that supports single women's rights in freezing their eggs.
It also comes after the 31-year-old Teresa Xu (Xu Zaozao) filed a lawsuit against a Beijing medical facility in December of 2019 for refusing her the treatment of freezing her eggs, arguing it was effectively discriminating against single women. In doing so, Xu challenged China's regulations on human assisted reproduction, which bar single women from getting the procedure.
Artificial insemination itself is not illegal in China when it is done by a married couple; it is only against the law when done by those who are not lawfully married.
It is not the first time the discussion on egg freezing erupts on Chinese social media. In 2015, Chinese actress and director Xu Jinglei (徐静蕾) stated in an interview that she had nine eggs frozen in the United States at the age of 39, calling them her "back-up plan."
Xu's statement made artificial insemination an issue of public interest, especially because unmarried women in China cannot carry out this procedure.
Although single women in China technically could have their eggs frozen – if they have the financial capacity to do so – they would not be able to have them inseminated unless they provide three certificates: their identification card, their marriage certificate, and their 'zhunshengzheng' (准生证 ) – the 'Permission to give Birth', which would not be issued without the marriage certificate. In short: single women would not be able to have a baby through artificial insemination, because they would not be able to get the required legal papers to go through with the procedure.
At the time of the 2015 discussion, the famous Chinese blogger and writer Han Han (韩寒) shared his thoughts on the issue: "Why can't women decide for themselves whether or not they want to have children? And what if an unmarried woman does get pregnant, and they don't get a 'Permission to give Birth'? Then the child cannot even get a residence registration."
"Why should having a baby be bound together with marriage? Even I, a simple straight guy, cannot see the logic in this," Han Han wrote.
In the discussions that are going around Chinese social media this week, there are many netizens that take a similar stance as Han Han did, arguing that single women should have the right to freeze their eggs, and wondering why they would not be allowed to do so in the first place.
Various Weibo commenters write that individuals should have the right to make their own decisions about whether or not they would like to have children. One Weibo thread where people are asked about their opinion on the matter, the majority of the 16,000+ responses say they support single women being able to freeze their eggs.
However, there are also some web users opposing this idea, arguing that it is "not morally right" and does not provide a "normal family environment" to children.
Whether Sun Wei's proposal will lead to actual changes in the law is yet to be seen, although it would virtually not alter the current situation regarding egg freezing in China. It already is virtually impossible for unmarried women to freeze their eggs as a "back up plan" and it would just make the impossible even more impossible.
By Manya Koetse
With contributions from Jialing Xie
Follow @WhatsOnWeibo
Featured image Photo by 东旭王
Spotted a mistake or want to add something? Please let us know in comments below or email us. First-time commenters, please be patient – we will have to manually approve your comment before it appears.
©2020 Whatsonweibo. All rights reserved. Do not reproduce our content without permission – you can contact us at info@whatsonweibo.com.
Schools in China Are Reopening, But Will Lunch Breaks Ever Be the Same Again?
Chinese students are back to school, but school life is not back to normal.
As most schools across China are opening their doors again, social media users are sharing photos of what school life looks like in the post-COVID-19 outbreak era this week.
Some videos and images that are circulating on Weibo and Wechat show somewhat dystopian images of the post-COVID-19 school life at primary and (senior) high schools – students eating while standing outside in straight lines, or pupils wearing face masks taking turns to eat their lunch (supposedly to reduce the chances of contagion via respiratory droplets, see tweeted video below).
Many Chinese students are back to school, but school life is not back to normal. #seenonwechat #covid19 pic.twitter.com/EQqyU4LG4Z

— Manya Koetse (@manyapan) April 10, 2020
Most schools in China have already started or will open later this month. Only Hubei province and Beijing have not yet announced school reopening plans, Caixin reports.
But although China is gradually back to business after its weeks-long coronavirus lockdown, daily life is far from normal as the country remains on high alert for a possible second wave of COVID-19 infections.
Schools are therefore also taking strict precautions to reduce infection risks both in and outside of the classroom.
Lunch break policy and procedures are just one of the many things that have changed at Chinese schools now.
On Weibo, 'Henan Education' is one of many accounts posting about the dramatically different way of eating at China's school canteens in these post-COVID-19-outbreak times.
In Xingyang city, for example, special supervisors have been allocated to high schools to maintain the order and reduce the number of students gathering at the school entrances and assist students with lunch break seatings at the canteen.
At a senior high school in Kaifeng, all students have their lunch breaks in the canteen at one side of the table only, leaving enough space in between the other students.
Other schools have set up their canteens like examination rooms, only allowing one student per table, only facing one direction.
One Weibo user posts how her Tianjin school is preparing for the lunch break arrangements, with indicators on the floor marking the direction students should walk in and the distance they have to keep from each other.
One other school in Jiangsu's Huai'an has put dividers on all lunch tables to separate students while having their lunch break.
"It feels like taking exams," some commenters write about the new lunch break policies. "We can no longer look around and whisper in each other's ear."
One school board in the city of Beihai has decided to make use of its new separating screens to stimulate more studying during lunch breaks; they have printed study material for the upcoming 'gaokao' exams on the dividers.
Some netizens think that other schools will follow this example if it appears to be effective. In that way, the post-COVID-19 lunch break will turn into just another study opportunity.
For more COVID-19 related articles, please click here.
By Manya Koetse (@manyapan)
With contributions from Miranda Barnes
Follow @whatsonweibo
Spotted a mistake or want to add something? Please let us know in comments below or email us. First-time commenters, please be patient – we will have to manually approve your comment before it appears.
©2020 Whatsonweibo. All rights reserved. Do not reproduce our content without permission – you can contact us at info@whatsonweibo.com.