'Cecolin' Is Here: First Made-in-China HPV Vaccine Priced at US$47
China is the third country in the world to produce its own HPV vaccine, and it is cheaper than its foreign counterparts.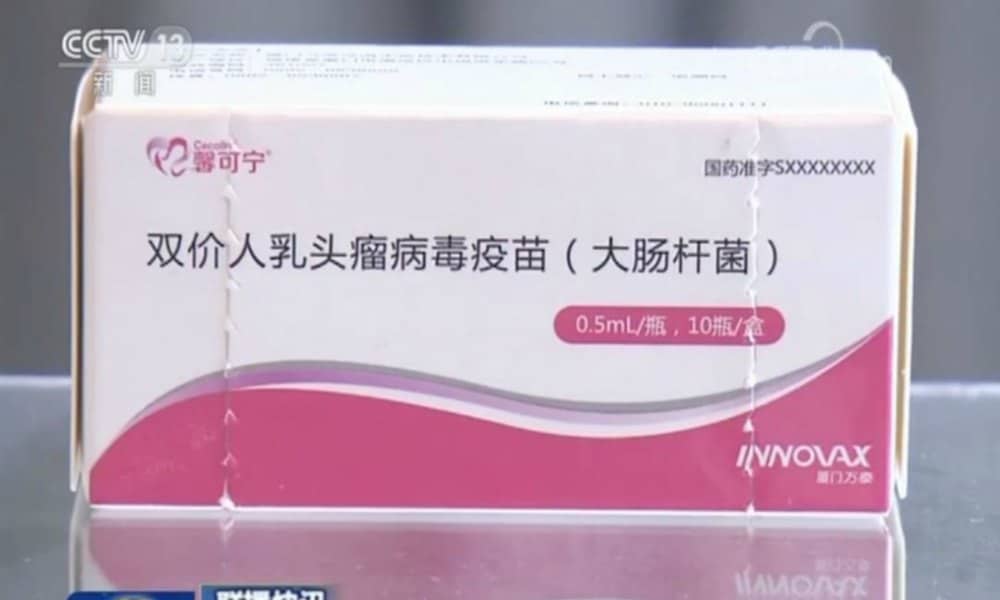 While Chinese media praise Cecolin for being China's first domestically produced HPV vaccine, Chinese social media users are more concerned with its price, quality, and availability.
In the first week of 2020, the first China-made HPV vaccine was approved by Chinese drug regulators. The domestically produced HPV vaccine became a major topic of discussion on Chinese social media. On Weibo alone, the topic received more than 580 million views since early January.
The human papillomavirus (HPV) vaccine prevents infection with the specific viral infection that causes cervical cancer. The earliest HPV vaccine, 'Gardasil' by American multinational pharmaceutical company Merck & Co., first became available in 2006. Along with Pfizer's 'Prevnar 13' – the vaccine deployed for the prevention of pneumococcal pneumonia – Gardasil is among the world's best-selling vaccines.
With the introduction of the first Chinese HPV vaccine, the virtual monopoly position of Merck's vaccine might now change as the Chinese vaccination is entering the market.
The Chinese vaccine is named 'Cecolin' (馨可宁), and was co-developed by drug maker Innovax (万泰沧海生物技术) and Xiamen University. It is intended for girls and women aged 9-14 (two shots needed) and 15-45 (three shots needed). According to CGTN, some 8 million shots will be produced in China in 2020.
Gardasil and Cecolin are not entirely the same, however. Gardasil is a so-called quadrivalent vaccine, which targets four different antigens (HPV types 6, 11, 16 and 18), while Cecolin is a bivalent vaccine only protecting against HPV 16 and 18 types, the two most common viruses leading to cervical cancer. Another type of HPV vaccine is the nonavalent kind, the Gardasil 9 vaccine, preventing diseases caused by HPV types 6, 11, 16, 18, 31, 33, 45, 52, and 58.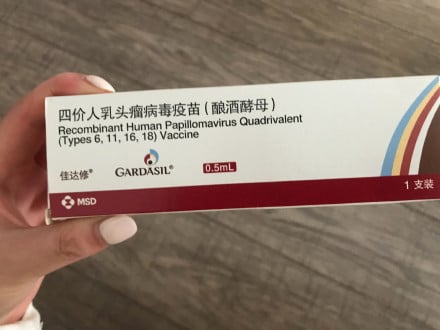 Nearly all sexually active people will be exposed to HPV at some point in their life, and if girls and women are given the vaccine before any natural infection with HPV, the vaccines have been shown to protect against pre-cancer of the cervix. Males can also get the quadrivalent and nonavalent HPV vaccines to protect against genital warts, anal precancers, or the spread of HPV to sexual partners.
While Chinese media emphasize the fact that China is now the third country in the world, after US and UK, to succeed in producing its own HPV vaccine, one of the topics receiving the most attention on Chinese social media is the price of the Cecolin vaccine.
Cecolin is currently priced at 329 yuan (US$47) per shot, which is considerably cheaper than the approximate $250 per dose of the Gardasil vaccine in the United States.
The nonavalent vaccine costs about 1300 yuan or more per shot in China ($186+), with the quadrivalent Gardasil being priced at approximately 800 yuan per shot ($115), and the imported bivalent vaccine costing 600 yuan per dose ($86).
Many Weibo commenters praise the arrival of the Chinese vaccine and its relatively low price. A complete vaccination programme would now only be either 660 or 1000 yuan ($94/$143, depending on needing two or three shots) instead of $260 or more.
"Whoa that's cheap!" some commenters write, with others saying: "This makes it possible for the poorer girls to get their shots."
But there is also a lot of discussion on the quality of the vaccine, and whether the bivalent vaccine is effective enough (for clarity -the two HPV types the vaccine protects against causes 84.5% of all cervical cancers in China). Some Weibo users say they would still like to get the more expensive nonavalent vaccine instead – even if they will need to spend around 4000 yuan ($570) on their completed shots.
Other commenters are most concerned with the general availability of HPV vaccines in China, as there is still a shortage of vaccinations.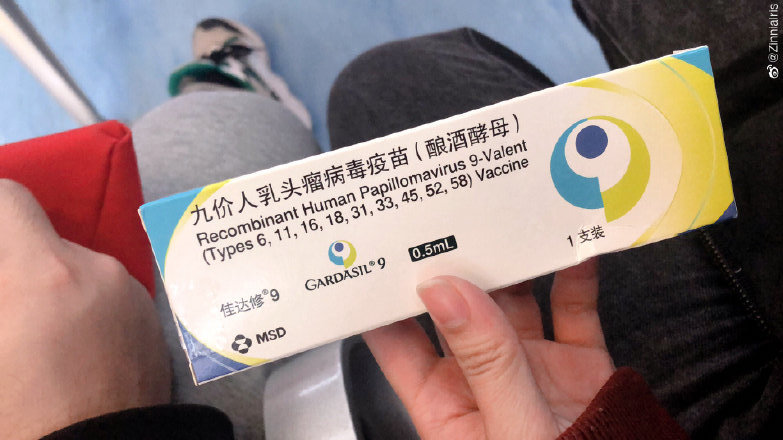 The imported HPV vaccine was issued 1,46 million times in 2017, going up to 7 million shots in 2018 and 8,7 million in 2019. On Weibo, some commenters say they have previously gone to Hong Kong to get their shot.
One user from Nanjing writes: "I made an appointment for my site and needed to wait for four months, I finally got it. I don't want to wait around for the domestic shot to become available here."
A Weibo user from Liaoning is appreciative that those who want to have the vaccine now have more options: "If you can financially afford it, you can choose the nonavalent vaccines, if you can't afford it, you can get the quadrivalent or bivalent ones."
Starting from May of 2020, Cecolin will be available at community hospitals across various regions in China.
By Manya Koetse
Follow @whatsonweibo
Spotted a mistake or want to add something? Please let us know in comments below or email us. First-time commenters, please be patient – we will have to manually approve your comment before it appears.
©2020 Whatsonweibo. All rights reserved. Do not reproduce our content without permission – you can contact us at info@whatsonweibo.com.
Shanghai 'Dead Man' Taken Away to Morgue, Found to Be Alive
An incident in which a man taken to a morgue turned out to be alive doesn't really help to restore residents' trust in Shanghai.
An incident in which a Shanghai man, who was thought to be dead, was taken to a funeral home before he was found to be alive has become a big topic on Chinese social media.
The incident happened on the afternoon of May 1st at the Shanghai Xinchangzheng Nursing Home (上海新长征福利院) in the city's Putuo District.
A video of the incident went viral on Chinese social media in which a body bag can be seen put into a vehicle by three people, two members of staff from the nursing home and one funeral home worker. Shortly after, the body bag is taken out again and put back on a trolley. One of the nurses zips open the bag, pulls a cover from the man's face, and apparently finds him to be alive.
"He's alive," one of the workers says in shock: "He's alive, I saw it, he's alive. Don't cover him any more."
The man is then transferred back into the nursing home, still inside the body bag.
The video that is making its rounds on social media was filmed from two different angles, the person filming can be heard calling the incident "a disgrace for human life" and "irresponsible."
This is the video everyone's talking about today, showing how a Shanghai nursing home resident is taken away to the morgue in a body bag. At around 38 sec in the video, the staff member backs away and says: "He's alive. He's alive, I saw it. Don't cover him anymore." pic.twitter.com/Y3HzRRpxUl

— Manya Koetse (@manyapan) May 2, 2022
On May 2nd, the Chinese state media outlet People's Daily posted about the incident on Weibo, saying the city district is currently investigating the case. The man was hospitalized and his vital signs are stable.
Meanwhile, multiple people are held accountable for the incident. The head of the nursing home has been dismissed and will be further investigated, along with four district officials. The license of the doctor involved will also be revoked.
The Shanghai Xinchangzheng Nursing Home has also apologized for the incident (#上海一福利院就未死亡老人被拉走道歉#).
On social media, many people are angry about the incident, wondering why the old man was transported to the funeral home in the first place, and why the members of staff seemed to be indifferent after finding out he was still alive.
In the video, the member of staff standing next to the man can be seen covering the patient's face again after finding out he is still alive, leaving the body bag zipped up. Many also see this as a cold and incomprehensible way to respond.
After weeks of online anger about the chaotic and sometimes inhumane way in which Shanghai authorities have been handling the Covid outbreak in the city, this incident seems to further lower the public's trust in how patients and vulnerable residents are being treated.
"Shanghai is such a terrifying place!", some on Weibo write.
"Just think about it," one person responded: "This incident took place in one of China's most prosperous cities and happened to be filmed. How much is happening in other cities that is not caught on camera? Today, it's this man, in the future, it's us."
For more articles on the Covid-19 topics on Chinese social media, check here.
By Manya Koetse, with contributions by Miranda Barnes
Get the story behind the hashtag. Subscribe to What's on Weibo here to receive our weekly newsletter and get access to our latest articles:
Spotted a mistake or want to add something? Please let us know in comments below or email us. First-time commenters, please be patient – we will have to manually approve your comment before it appears.
©2022 Whatsonweibo. All rights reserved. Do not reproduce our content without permission – you can contact us at info@whatsonweibo.com.
Trending on Weibo: "Why Can't Shanghai Residents with Covid-19 Recover at Home?"
While Chinese top experts stress that Covid patients can not recover at home, Shanghai's centralized quarantine locations are anything but a home away from home.
According to China's strict Covid measures, everyone testing positive during Shanghai's current outbreak needs to go to a centralized quarantine location. While Chinese top experts say home isolation is not an option, Shanghai residents complain about the deplorable conditions at the isolation centers.
While Shanghai is battling the worst Covid outbreak the city has ever seen and infection numbers continue to rise, today's number one hashtag on social media platform Weibo is: "Why Can't People Infected with Covid-19 Isolate at Home?" (#新冠感染者为什么不能居家隔离#).
Since Shanghai's current outbreak started on March 1, the city's 26 million residents have been seeing stringent anti-epidemic measures, including a citywide lockdown and mass testing campaigns. This month, frustrations have been building among residents who struggle to get food, medications, and urgent medical care amid China's dynamic zero-infection policy.
China's so-called 'zero-Covid policy' is all about rapidly responding to new Covid cases, precise prevention measures, and controlling and extinguishing local outbreaks as fast as possible to avoid further spread of the virus and drastically reduce the number of people getting sick and dying. As part of this strategy, people who test positive for Covid-19 are sent to centralized facilities for a mandatory quarantine.
It's not just people at home who have been struggling during this lockdown – many also face difficulties in getting basic medical care or adequate supplies at these centralized quarantine centers. Videos circulating on Chinese social media expose how people at some isolation facilities are fighting over food or are facing unhygienic living conditions.
The situation is Shanghai is difficult and messy, for those at quarantine sites, and for those at home. So many videos circulating online these days. This video was posted on Weibo to show the chaotic situation a quarantine location in Pudong. pic.twitter.com/E82tLCmVZ9

— Manya Koetse (@manyapan) April 9, 2022
The apparent disorganization at some quarantine facilities has triggered discussions on Chinese social media, where many are wondering why people who barely show any Covid symptoms should still be quarantined at centralized locations. Besides the fact that many of these quarantine facilities are far less comfortable than people's own home environment (there are usually no private rooms, no showers, etc), people also fear cross-infection or re-infection due to the crowded and sometimes chaotic living conditions.
Due to a lack of medical staff, many of these facilities cannot offer adequate medical care to Covid patients who need it. Additionally, people who test positive for Covid-19 and are required to go to a quarantine location also cannot take care of pets or vulnerable family members who test negative and are left at home by themselves.
Last week, two dog owners who were taken away to a quarantine location left their Corgi dog on the streets because they feared it would starve to death if they would leave it inside their home. The dog was killed by an anti-epidemic worker shortly after. This incident also triggered massive outrage online and fuelled discussions on the need to be quarantined at a designated location rather than being allowed to stay at home.
On Weibo, the hashtag "Why Can't People Infected with Covid-19 Isolate at Home?" received over 160 million views on Monday. The topic was initiated by the Daily Economic News (@每日经济新闻) account, which posted a video showing the renowned Chinese top epidemiologist Liang Wannian (梁万年) stressing the importance of China's zero-Covid strategy and centralized isolation policy in light of the rapid growth in Omicron infections.
According to Liang, isolating asymptomatic or mildly ill Covid patients at home may cause further spread of the virus, especially because Omicron spreads so quickly. Even though they have mild symptoms, these Covid patients are still contagious and could spread the virus to their families and beyond. Liang also argued that patients need to be isolated at a centralized location because they can be easily monitored and treated that way.
Liang also addressed the problem of 'people waiting for beds' ("人等床"). Some people from Shanghai sharing their Covid journey online have expressed their frustration with being taken away for quarantine days or even weeks after they tested positive. The Shanghai-based Italian producer Alessandro Pavanello detailed his Covid experience on Instagram, where he wrote that he tested positive on March 26 but was not taken away for quarantine until April 9th. By that time, two entire weeks after his positive test, he already tested negative again but still needed to go to a centralized isolation site.
Alessandro's Shanghai Covid journey is baffling. This Italian DJ tested positive on March 26, QR code turned red on 3-28. Was told he'd get picked up for quarantine at 4-3, but wasn't picked up until 4-9 (!) – which is when he actually tested negative again. Still needed to go. pic.twitter.com/vDgnfhFpQF

— Manya Koetse (@manyapan) April 11, 2022
Liang Wannian called Shanghai's fight against the virus an issue of systematic project management, where the problems within the process of screening, diagnosing and a rapid transfer and treatment need to be solved in order to stop continuous transmission of the virus: patients should not wait for beds, beds should be waiting for patients ("床等人").
On Saturday, China's largest-ever makeshift hospital opened its doors in Shanghai. The hospital at the National Exhibition Convention Center has a capacity of 50,000 beds for Covid-19 patients, and there are more than 5000 members of medical staff and 10,000 people doing logistics and supporting work (Xing & Cao 2022).
Meanwhile, more Chinese officials and experts are emphasizing the importance of sticking to the "dynamic zero-COVID strategy" as the best way forward for China. Zhang Wenhong (张文宏), head of the infectious disease department at Fudan's Huashan Hospital, was also quoted by China Daily on Monday as saying that the pressing task for China now is to contain the epidemic in Shanghai and to cut off the transmission in communities so that normal life and production in the city can resume.
China Daily also reported that prominent Chinese pulmonologist Zhong Nanshan (钟南山) gave a lecture on Friday in which he suggested that co-existing with the virus and lifting the restrictions does not fit China's situation since it would allegedly lead to many deaths: "In China, we should stick to the dynamic zero-COVID strategy and ease policies gradually in the future," he said (Wang 2022, 3).

Shanghai's mandatory quarantine implementation: lacking logic

On Weibo, thousands of people have commented on the "Why Can't People Infected with Covid-19 Isolate at Home?" hashtag. Many agree with the centralized quarantine measures, as they fear that the virus would otherwise quickly spread in Shanghai's densely populated areas and high-rise buildings through, for example, ventilation systems or shared facilities.
But there is also a lot of criticism. Although the Weibo post by Daily Economic News had received over 3300 replies on Monday, only a handful of comments were viewable at the time of writing. Another post containing the video received 222 replies, but none of them were displayed. "The comment section just shows ten comments, does it mean that the other 3000 people didn't agree?", one Weibo user wondered.
Another Weibo user described her experiences at an isolation site, posting photos of the conditions there. She writes:
"Up to now, I've always supported Shanghai's active disease prevention. We have been isolated at home since early March. Ten tests we did all came up normal, but the last one unexpectedly came up positive. They took us to an isolation site. If the conditions had just been a bit better, we'd be okay with it, but this is just unimaginable. These are the facts. Over 800 people have entered this facility since April 9, their ages varying from seventy or eighty years old to babies just a few months old.
1. Inside the factory building, there are plank beds without mattresses, there are no people to clean.
2. There is no supervisor, we need to fight over our food.
3. There are not enough supplies, not even enough toiletpaper.
4. 80% of the toilets are clogged, there's nobody to clean them.
5. There are no doctors and nobody to take care of patients with a fever.
6. There is no one to dispose of the garbage.
7. The weather's hot, but there's no place to shower or change clothes.
I really hope the relevant departments will pay attention to the fact that the dirty environment may cause other diseases and lead to more serious secondary hazards."
"The conditions at home are definitely much better than at the makeshift hospitals," one Weibo blogger wrote.
There are also posts commenting on how Shanghai's mandatory quarantine strategy implementation is devoid of logic, making people isolate who have already recovered from Covid (like the aforementioned example of the Italian man). One netizen wrote about her friend who tested positive, recovered at home by herself, tested negative multiple times, and only received a call from the Center of Disease Control days later that she had to go to a quarantine location. She asked them to come to her house to do a test, so she could show them she had recovered, but the CDC refused due to "lack of staff" and still made her go to the facility for 14 days, stuck in between Covid positive people without enough medical staff and a lack of supplies. "This is Shanghai," the blogger wrote.
Another Weibo user also published a lengthy post about their experiences getting to a Shanghai quarantine location. Like many others, this Weibo user also tested negative again and was still required to go to a centralized isolation site without getting any information on where he would be taken or how long he would be gone.
Together with many people who tested positive for Covid, he was inside a bus for hours without any access to water or toilets. When he finally reached the isolation site, he found that people who tested negative and positive were all mixed together – and that there was not a single doctor at the entire facility. Angry and frustrated, he wrote on Weibo:
"Before I put pen to paper, I hesitated if I should write down the facts of what is happening to us and if it would only bring more worry and stress to my friends and family, but after thinking twice I still think that all the people outside, no matter where you are, need to understand what we are going through and realize how different the reality is from the reports."
For more articles on the Covid-19 topics on Chinese social media, check here.
By Manya Koetse
Get the story behind the hashtag. Subscribe to What's on Weibo here to receive our weekly newsletter and get access to our latest articles:
References (online sources are linked to in text)
Wang, Xiaoyu. 2022. "Virus Highly Infectious, But Unlike Flu." China Daily (Hong Kong), April 11, page 3.
Xing, Yi and Cao Yin. 2022. "Giant Makeshift Hospital to Ease Treatment Burden." China Daily (Hong Kong), April 9, page 1.
Spotted a mistake or want to add something? Please let us know in comments below or email us. First-time commenters, please be patient – we will have to manually approve your comment before it appears.
©2022 Whatsonweibo. All rights reserved. Do not reproduce our content without permission – you can contact us at info@whatsonweibo.com.