Top 10 Buzzwords in Chinese Online Media
From blockchain to hardcore, this is an overview of China's media top buzzwords over the past year.
Some of the expressions and idioms that have been buzzing in Chinese media the past year. What's on Weibo's Jialing Xie explains. 
Last year, we listed China's "top ten buzzwords" for you (link), giving an overview of some noteworthy expressions on Chinese social media and in the media in 2018. Recently, the chief editor of the magazine Yǎowén Jiáozì (咬文嚼字) has again announced the "top ten buzzwords" in China of the past year.
Yǎowén Jiáozì, which literally means "to pay excessive attention to wording," is a monthly publication focused on the Chinese language. Chinese (state) media have been widely propagating the magazine's selection of the top words and terms of the past year in newspapers and on Chinese online media. The ten terms have also become a topic of discussion on Weibo over the past month, with the topic receiving 290 million views.
We've listed them for you here:
1. 文明互鉴 (wénmíng hùjiàn): "Mutual Learning"
Literal Meaning

: "Mutual learning," "Exchanges and mutual learning among different cultures and civilizations."

Original context

: This expression can be traced back to t

he era around and during the

Warring States Period

(475-221 BC), a time of division, bloody battles, and political chaos. The demands for solutions brought forth a broad range of philosophies and schools. During this time, Confucianism, Taoism, Legalism, Mohism and many others were developed leading to the phenomenon known as

the "

Contention of a Hundred Schools of Thought."

What does it mean now?

In 2014, at the 4th summit of the Conference on Interaction and Confidence Building Measures in Asia (CICA), Chinese President Xi Jinping put forward a major initiative to convene a conference on dialogue between Asian countries followed by an introduction emphasizing how "diversity spurs interaction among civilizations, which promotes mutual learning." This sentence and expression were later repeated in speeches during various major events. In May 2019, President Xi once again emphasized the idea during the CICA, making the term pop up across Chinese state media again. 
2. 区块链 (qū kuài liàn): "Blockchain"
Literal Meaning

: Blockchain Technology

Context:

"Blockchain" is no longer a new concept since it was first introduced to the public around a decade ago. Development of the malleable blockchain technology has become an important trend in China's tech market through the years. 

What does it mean now?

 Blockchain was all the buzz in China over the past year. In early 2019, the Cyberspace Administration of China released the

Provisions on the Administration of Blockchain Information Services

. In October, President Xi singled out blockchain technology as an important breaking point in developing China's core innovative technology and emphasized the importance of investing and stepping up research on the standardization of blockchain to increase China's influence and power in the global arena. 
3. 硬核 (yìng hé): "Hardcore"
Literal Meaning

: "Hardcore" – 硬 =

hard

, 核 =

core.

 

Context:

"Hardcore" is known as the abbreviation for Hardcore Punk, a punk rock music genre originated in Southern California during the late 1970s. The term was later used to reference things of a certain level of complexity, such as "hardcore games" (versus casual games). The term started to mean something along the lines of "terrific" (厉害) or "strict"/"rigid" (刚硬)  and in Chinese, started being used in expressions such as "Tiger mom" (硬核妈妈) or "Hardcore game players" (硬核玩家).

What does it mean now?

 As the Chinese science fiction blockbuster

The Wandering Earth

(流浪地球)

was categorized as 'hardcore science fiction' (硬核科幻), the term 'hardcore' resurfaced as a popular word often popping up in (online) conversations.
 4. 融梗 (róng gěng): "Mixing up ideas"
Literal Meaning: "Integrating other people's ideas into one's own work" or "integrating punchlines," "mixing up plots."
Context:

Over the past two decades, many literary works, including a few by prestigious Chinese writers, have been suspected of plagiarism and triggered heated discussions online — when it comes to drawing inspiration from other

art and literary creations, where is the boundary between artistic freedom and plagiarism?

What does it mean now?

 Soon after the Chinese movie

Better Days

(

少年的你)

came out in October (

read more here), the writer of the original novel was accused of plagiarizing parts of Japanese mystery writer Keigo Higashino's work. Many netizens argued that in the field of online literature, borrowing ideas from others (融梗) is ubiquitous and does not necessarily equate plagiarism because the act (融梗) itself requires original work and creativity. From October to now, the term has become a recurring topic in Chinese media. 
 5. "XX 千万条,XX 第一条" (XX qiān wàn tiáo, XX dì yī tiáo): "Out of millions of things,..is the first one"
Literal Meaning

: "Out of ten million things,.. xxx comes first as the rule of thumb." 

Context:

List thinking is prevailing in China; from codes and regulations enacted by the government and laid down by companies, to the way teachers outline their lectures, the usage of "articles" (sometimes used as 'rules')  or "items" (条) to organize ideas and outline objectives is commonly seen in daily life.

What does it mean now?

This phrase caught people's attention after appearing in the aforementioned science fiction film

The Wandering Earth,

where a robot voice reminds a driver of traffic safety in a noteworthy way, saying something along the lines of: "

There are thousands of road rules, but safety rules always come first. If you disregard safety, your loved ones will end up in tears." Despite sounding like a sketch that rhymes poorly in Chinese, the lines stuck around and were later also used by Chinese traffic police across the country. The sentence structure is now also more often applied in various other contexts, for example: "There are thousands of things good for health, but sleep is the most important."
6. 柠檬精 (níngméng jīng): "Lemon monster"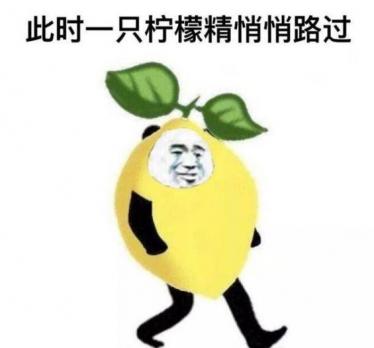 Literal Meaning

: "Lemon mythical spirit" or "Sour lemon goblin"

Context:

In ancient Chinese superstitions, it's believed that animals and non-living objects may have the potential to grow into something with spiritual and immortal characteristics if meeting certain criteria. One of the criteria is to be around long enough, usually hundreds of years – if not thousands. For instance, in the classical work

 Journey to the West

(西游记)

, the four main characters except Tang Sanzang are all spiritual beings derived from animal prototypes. 

What does it mean now?

Lemon tastes sour (酸), which is often used to describe the feeling of envy or jealousy. When lemon becomes a spiritual being, it basically means the lemon has reached the ultimate stage of being a lemon and maximized its characteristics such as being terribly sour. The phrase is used to deride those who feel envious of others' possession and achievement. Lately, the word is more often seen in a self deprecating humoristic context. For instance, when someone says "I'm a lemon jing now/I feel sour now( 我柠檬精了/我酸了)", instead of expressing envy towards others, it's more about acknowledging others more advantageous position compared to one's own. 
7. The 996 work schedule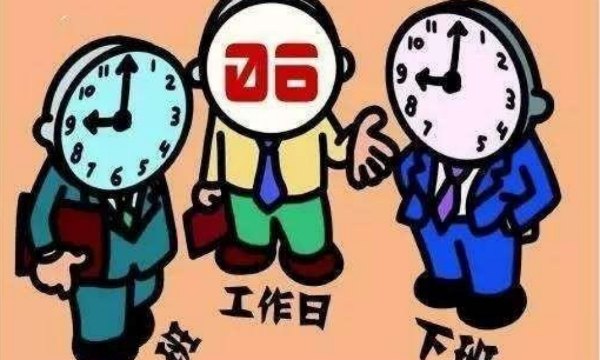 Literal Meaning

: 996 working hour system

Context:

996 is a work schedule commonly practiced by many companies in the internet and tech industry in China. With the 996 schedule, employees are required to work from 9 am to 9  pm, 6 days per week. 

What does it mean now?

In April 2019, Jack Ma, the co-founder and former executive chairman of Alibaba Group,

commented on 996

during an internal meeting with Alibaba employees. Ma's comments seemed to justify how companies and employees can both benefit from the work schedule, however, the comments quickly triggered criticism after widely circulating online for allegedly violating of the Labour Law of the People's Republic of China. 
8. "我太难(南)了" (wǒ tài nán le): "Life is so hard for me" 
Literal Meaning

: "

I'm feeling uneasy"

or "

life is so hard for me" 

Context:

The phrase originated from a

10-second video

self-posted by a user on video-sharing site Kuaishou earlier in 2019. As the video begins, the user – an older Chinese guy –  says to the camera: "I'm feeling uneasy…" followed by sad music. He then continues to say "Lao tie [

bro/guys]

, (I) have been under a lot of stress lately." The video, in which the man dramatically drops his head in his hands and seems to cry without tears, quickly went viral. The phrase "I'm feeling uneasy" was quickly adopted and applied in daily conversations.  

What does it mean now?

The broad circulation of this phrase on the internet reflects that the uneasy feeling about life is relatable to many people. Acknowledging the stress in a self-deprecating humorous tone is in itself a way of relieving stress. To add a sense of humor to this phrase, many replace the initial character "难" (nán, adj. difficult) with "南" (nán, adj.& n. south), which is believed to be taken from the mahjong tile "南风"(south wind).  
9. "我不要你觉得,我要我觉得" (wǒ bùyào nǐ juédé, wǒ yào wǒ juédé): "I don't want to know what you think, I only care about what I think"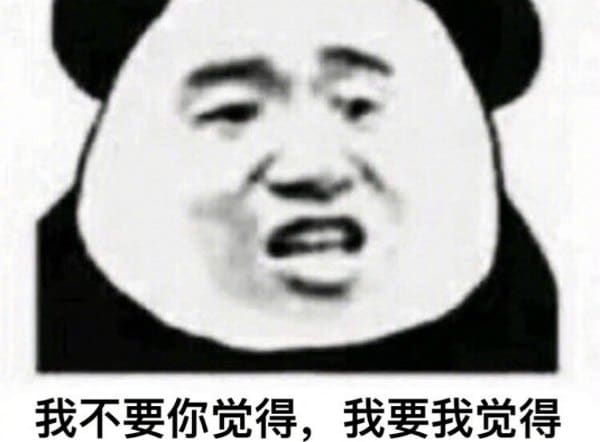 Literal Meaning

: "I don't want to know what you think, I only care about what I think."

Context:

The line was taken from Xiaoming Huang, one of the guests in the third season of the entertainment TV show "Chinese Restaurant", which was broadcasted in the summer of 2019. In the show, Huang, who took the role as the manager of the restaurant, is self-centered, and often disregards the opinions of others in matters such as menu ideas or pricing, showing his blind self-confidence and arrogance.

In addition to this line, Huang's frequently used language includes "There is no need to discuss this matter", "Listen to me, I have the final say" and so on, and it spread quickly on the internet.  

What does it mean now?

The popularity of this line reflects people's ridicule and resentment against arrogant and dominant personalities.
10. 霸凌主义 (bàlíng zhǔyì): "Bully-ism"
Literal Meaning

: "Bully-ism"

Context: The word 霸凌 (bàlíng) comes from the English word "bully." Here, it refers to bullying other countries in the face of conflicts between nations. 
What does it mean now?

As the trade conflict between the US and China was ongoing in 2019, many believed that the current government administration of the United States has been handling international affairs in almost a bullying manner. The slogan "America First" is also often perceived as a declaration in front of the entire world that the interests of the United States come first. As a buzzword, "bullyism" has come to be used by Chinese media in the context of international affairs. 
By Jialing Xie
Follow @whatsonweibo
Spotted a mistake or want to add something? Please let us know in comments below or email us. First-time commenters, please be patient – we will have to manually approve your comment before it appears.
©2020 Whatsonweibo. All rights reserved. Do not reproduce our content without permission – you can contact us at info@whatsonweibo.com.
Li Xuezheng Defies Online Celebrity 'Blacklist,' Says He'll Help Zhang Zhehan File Lawsuit
China's Association of Performing Arts has issued a blacklist, but Li Xuezheng questions their legal authority to do so.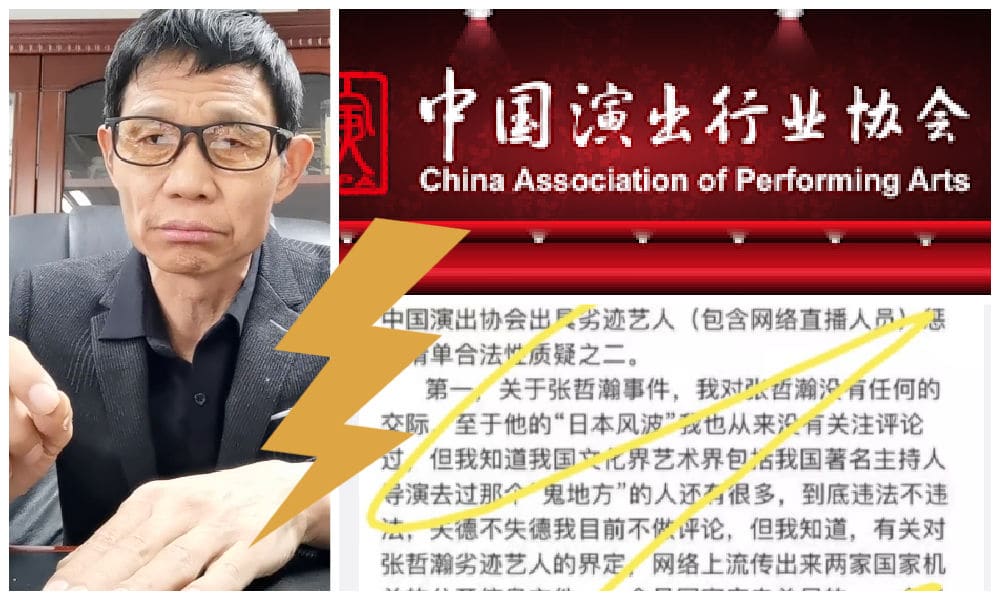 As an important voice within the industry, Li Xuezheng has spoken out against the recent blacklist of Chinese (online) performers issued by the China Association of Performing Arts. Li is willing to help one of the prominent names on the list, Chinese actor Zhang Zhehan, to file a lawsuit against the Association.
Li Xuezheng (李学政), Vice Chairman of the China TV Artists Association and Director of the Golden Shield Television Center, has published a video that has caught the attention of many on Weibo. In his video, Li questions the authority of China's Association of Performing Arts (CAPA/中国演出行业协会), which released a black list of online celebrities earlier this week.
The list went trending on Weibo and contains 88 names of internet personalities who have been reported and registered for their supposedly bad behavior. The people on the list have either violated the law or their actions have allegedly negatively impacted society and public order (more about the list here).
The consequences for the people included in the list are potentially huge, since it not only bans livestreamers from continuing their work but also prohibits performers who were previously 'canceled' from entering China's livestreaming industry to generate an income there. Through the list, CAPA gives an overview of people that should be boycotted and disciplined in the industry.
One of the people on the list is Zhang Zhehan, an actor who got caught up in a Chinese social media storm in August of 2021 over attending a wedding at a controversial Japanese shrine and taking pictures at Yasukuni, a shrine that is seen as representing Japanese militarism and aggression.
Although Zhang apologized, Zhang's account and an affiliated work account were suspended by Weibo and the brand partnerships he was involved in were canceled.
Chinese celebrities who have fallen out of favor with authorities or audiences will sometimes turn to livestreaming. Singer Li Daimo (李代沫), for example, became a livestreamer after his successful singing career ended due to a drugs scandal. But now, even such an alternative career would no longer be possible for someone like Zhang, although he was never legally convicted for anything.
News of CAPA's blacklist was widely published, also by People's Daily, and the measures were presented as a way to tidy up the chaotic online entertainment industry and to create a "healthy and positive" internet environment.
In his video and other recent posts, Li Xuezheng wonders how the so-called 'warning list' was compiled, according to which criteria, by whom it was created, and whether or not the CAPA actually has the legal power to shut people out of China's live streaming industry.
He also raises the issue that CAPA's live streaming branch, that issued the blacklist, is actually a business entity; so how does it have the legal disciplinary powers to impose sanctions against Chinese online influencers and performers?
Li's video, posted on his Weibo account on November 24, has received over 90,000 likes and was shared over 8500 times at the time of writing.
"What I don't understand," one popular comment says: "- are these online influencers [on the list] all members of the Association? Can the Association also punish non-members? Does the authority of the Association cover all media? On what legal basis is their regulatory conduct based?"
The China Association of Performing Arts, founded in 1988, is a national-level organization that falls under the supervision of the Ministry of Culture and Tourism of China. It is a non-profit organization formed by performance operators and performers, according to its official website, which also states that members of the association include performance groups, performance venues and companies, ticketing companies, and more.
Since Li's video was posted on November 24th, he received a lot of support from Chinese netizens but also faced some online censorship. Li himself posted screenshots showing that not all of his posts could be published.
It is noteworthy for someone like Li to speak out against CAPA's blacklist. Li Xuezheng is a familiar face within the industry. Born in Shandong Province in 1965, Li has worked in China's film and TV industry for a long time and has since built an impressive resume as a producer, supervisor, actor, and distributor. He has over a million followers on his Weibo account (@李学政).
On November 25th, Li added another post to his series of posts on the CAPA issue, saying that although his initial goal was just to make sure that CAPA sticks to the rules, he is now also prepared to help Zhang Zhehan in filing a lawsuit against the Association, since Zhang did not violate any laws in order for him to be 'canceled' like this. "I believe in the justice of the law," Li writes.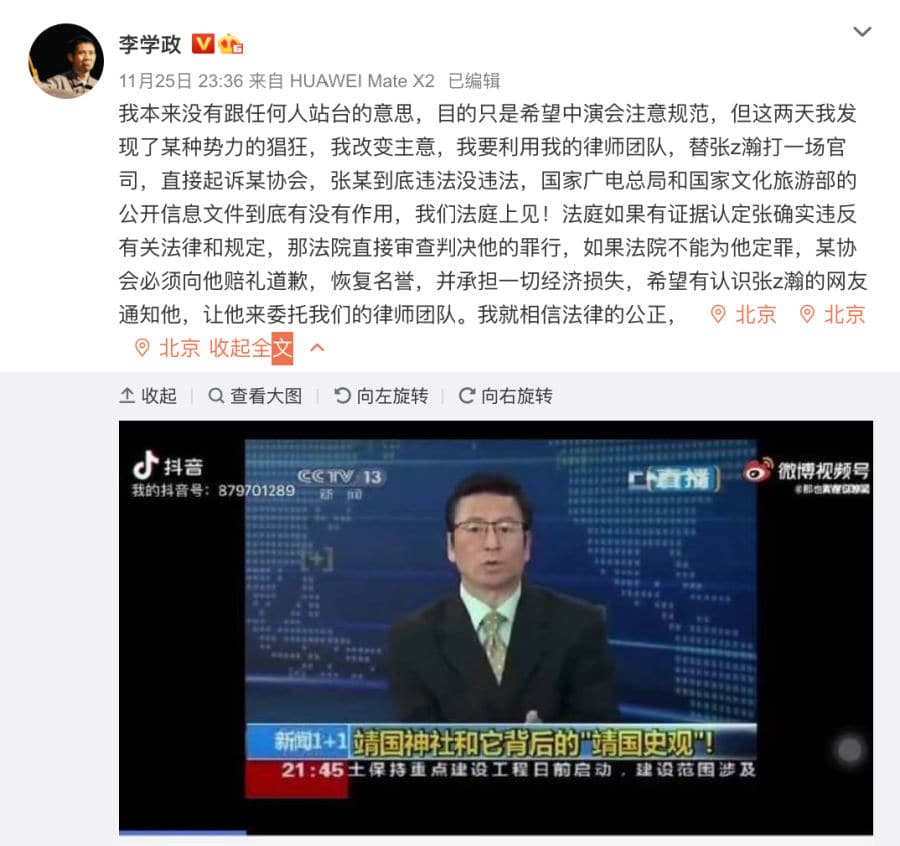 Although Li received a lot of support on social media, there are also those who worry about Li himself: "You first take care of yourself," some say, with others warning him: "Teacher Li, if you go on like this, you will lose your [Weibo] account tomorrow."
Others are moved by Li's courage: "I almost feel like crying reading your words."
"It's been a long time since I've seen someone with this kind of overwhelming righteousness."
For now, Li seems to be unstoppable in his goal to get to the bottom of this case; he seems to be determined to raise awareness within the industry on who is legally allowed to set the rules and who is not.
One popular comment says: "Looking at Teacher Li, I see he is fighting corruption and advocating honesty. Besides listening to the public's opinion, I just hope law-based society will rule according to law."
By Manya Koetse
Spotted a mistake or want to add something? Please let us know in comments below or email us. First-time commenters, please be patient – we will have to manually approve your comment before it appears.
©2021 Whatsonweibo. All rights reserved. Do not reproduce our content without permission – you can contact us at info@whatsonweibo.com.
Weibo Discusses: How Has the Covid Epidemic Changed Your Life?
China's zero-covid approach does not come at zero cost.
It has been nearly two years since China was hit with the outbreak of the novel coronavirus. Like most countries in the world, the epidemic has also had a profound impact on people's lives in China.
Life in China was already 'normalized' in numerous ways in April of 2020, which is when Wuhan allowed people to leave the city again for the first time since the lockdown began on January 23 of that year. Most schools reopened, theatres started to open their doors again, temporary emergency hospitals closed their doors, and a big light show was organized in Wuhan to celebrate the end of the lockdown, which was yet to begin for many Western countries.
In comparison to other countries, China has seen very few Covid deaths – the official number is below 5000, while the US number of Covid19 deaths is now over 750,000. China's low Covid19 death toll can be ascribed to the country's commitment to a 'Covid Zero' strategy.
But this zero-tolerance covid approach does not come at zero cost; China's fight against Covid19 is still ongoing and requires constant vigilance, lengthy local lockdowns, mass testing, strong contact tracing, strict quarantine measures, and an everyday public life that includes face masks, temperature checks, and QR health codes.
The impact of this strategy and the epidemic at large was the topic of one trending topic this week titled "How Big is the Difference in Your Life Before and After the Epidemic?" (#疫情前后的生活差别有多大#), a hashtag that drew in over 320 million views on social media platform Weibo.
The topic triggered thousands of comments from people sharing their thoughts and experiences, but the post that started the discussion (@人间投影仪) simply said:
"I'd like to go back to a world where we don't need to wear masks."
The post came with various images comparing life before and after the Covid19 outbreak.
Another commenter (@电联吗) replied to the Weibo post:
"Looking at countries such as Thailand or South Korea, they've already re-opened, and I can't help but feel a bit jealous. After all, it's been over two years since Covid19, and there's no trend of it weakening – it only seems to get stronger instead. I've become numb to the daily controls and prevention of this virus. I'm getting the feeling it'll never go away. Will there ever come a day when other countries besides our own will lift all restrictions? To fully open? To just co-exist with the virus? And then, should we just continue to go on this way? Although our country is so safe now and our epidemic control is very timely, it still feels like people are living in fear. The slightest thing can cause a panic about the virus spreading. It can totally disrupt your plans. All activities can be delayed or canceled. All youthfulness, enthusiasm, perseverance, and dreams, can be stuck. But life is also very important. This perhaps is what is such a contradiction."
While many netizens agreed with the previous commenter, saying they are also struggling with anxiety and pressure that comes from the current Covid19 situation, there are also commenters who do not agree:
"The freedom you see [in other countries] is not real. The opening up in many countries is simply because their economy otherwise can't carry the weight, it's not because they want to live with the virus. You think the epidemic is affecting your youth and passion, but I'd say youth and passion don't only exist at a certain time, and it won't be affected by an epidemic – otherwise, there wouldn't be an awakening era. In times of an epidemic, people just do all they can to keep on living."
Another Weibo user from Ganzhou writes:
"During the epidemic, it seems that when I don't go out, there's so much to do, yet when I go out, there doesn't seem anything to do. At the time of the epidemic I wanted to go out so bad, I almost felt like exploding, and then when [measures] relaxed, I didn't really feel like going out anymore. Before the epidemic, I liked to go out to eat a lot and whatever I wanted to eat I could have without doing anything. During the epidemic, I discovered I could fry chicken, make my own nuggets, and discovered skills I didn't even know I had. Before, I wanted a two-month winter holiday, and then I got 4-6 month holiday I never could've imagined. I used to feel like not working, and then I felt so panicked without work and really wanted to work. Before, I never thought I could study at home and then discovered I could study till night. In the end, I still want to return to a world where we don't need to wear masks."
Other commenters also look back on the pre-Covid19 with nostalgia:
"I once thought 2019 was the most difficult year. But it was actually the happiest one of the last three years. Because there was no epidemic and we were free to go out as we pleased. We didn't have to rigidly stick to our face masks, and there were no complicated processes to request a leave of absence."
Then there are those who are longing for simple pleasures of the pre-covid era, such as this Weibo user (@柴柴鱼与柴):
"I want to travel out of Shanghai and to other countries without any fear, I want to take off my mask in the theaters so that the performers can see when I am crying or laughing, or when I'm admiring them and cheering for them. I want to shout out during live performances and music festivals, I want  concerts to be able to be organized without issues, and I don't want my twenty-something years to slip away in an era of masks and epidemic."
Some also comment on how differently they experience the passing of time during the pandemic, like the original poster of the hashtag (@人间投影仪):
"I have the feeling that since the outbreak of the novel coronavirus, these past two years just went by in a flash. I don't really have any memories that stick. But then when I look at photos from before covid19, it feels like a different life."
But then there are also those who defend China's zero-covid approach, saying (@风的节奏吹):
"Everyone wants more freedom. If the world would've copied China's homework, the epidemic would have ended long ago."
And (@种花家的兔子要嚣张):
"Seeing so many people talking about (..) how others are opening up, are their countries populated as densely as our country is? With [us being] one-fifth of the world population, are you kidding me? If we'd open up, and you get sick and need to pay for your treatment, would you want that? Only if your country's social benefits are so good, you're able to be unreasonable on social media. Already now, there's too much pressure on people at the basic level, do you even realize? If you say you feel envious, just move to another country and experience it for yourself, just don't come back here spreading the virus!"
One of the most popular comments in the top threads on this comment currently says:
"If other countries had started to control it [the virus] like our country, we might not have to wear a mask now."
Meanwhile, the hashtag "An Illustrated Handbook of the Maskless Era" is also getting many views on social media (#无口罩时代图鉴#), with people sharing photos and videos of the pre-covid19 times. Even ordinary everyday scenes from the subway in the pre-covid19 era are making people feel nostalgic: "I'm just cherishing the memory of those days."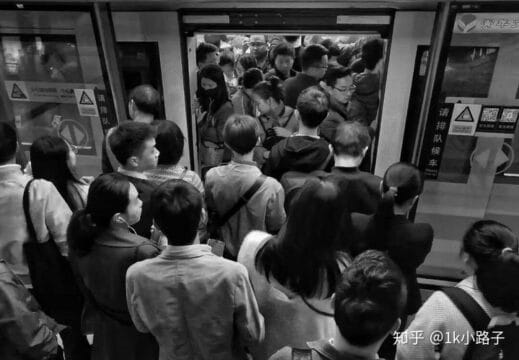 Read more about social trends relating to Covid19 in China here.
By Manya Koetse
Spotted a mistake or want to add something? Please let us know in comments below or email us. First-time commenters, please be patient – we will have to manually approve your comment before it appears.
©2021 Whatsonweibo. All rights reserved. Do not reproduce our content without permission – you can contact us at info@whatsonweibo.com.