Top 10 Buzzwords in Chinese Online Media
From blockchain to hardcore, this is an overview of China's media top buzzwords over the past year.
Some of the expressions and idioms that have been buzzing in Chinese media the past year. What's on Weibo's Jialing Xie explains. 
Last year, we listed China's "top ten buzzwords" for you (link), giving an overview of some noteworthy expressions on Chinese social media and in the media in 2018. Recently, the chief editor of the magazine Yǎowén Jiáozì (咬文嚼字) has again announced the "top ten buzzwords" in China of the past year.
Yǎowén Jiáozì, which literally means "to pay excessive attention to wording," is a monthly publication focused on the Chinese language. Chinese (state) media have been widely propagating the magazine's selection of the top words and terms of the past year in newspapers and on Chinese online media. The ten terms have also become a topic of discussion on Weibo over the past month, with the topic receiving 290 million views.
We've listed them for you here:
1. 文明互鉴 (wénmíng hùjiàn): "Mutual Learning"
Literal Meaning

: "Mutual learning," "Exchanges and mutual learning among different cultures and civilizations."

Original context

: This expression can be traced back to t

he era around and during the

Warring States Period

(475-221 BC), a time of division, bloody battles, and political chaos. The demands for solutions brought forth a broad range of philosophies and schools. During this time, Confucianism, Taoism, Legalism, Mohism and many others were developed leading to the phenomenon known as

the "

Contention of a Hundred Schools of Thought."

What does it mean now?

In 2014, at the 4th summit of the Conference on Interaction and Confidence Building Measures in Asia (CICA), Chinese President Xi Jinping put forward a major initiative to convene a conference on dialogue between Asian countries followed by an introduction emphasizing how "diversity spurs interaction among civilizations, which promotes mutual learning." This sentence and expression were later repeated in speeches during various major events. In May 2019, President Xi once again emphasized the idea during the CICA, making the term pop up across Chinese state media again. 
2. 区块链 (qū kuài liàn): "Blockchain"
Literal Meaning

: Blockchain Technology

Context:

"Blockchain" is no longer a new concept since it was first introduced to the public around a decade ago. Development of the malleable blockchain technology has become an important trend in China's tech market through the years. 

What does it mean now?

 Blockchain was all the buzz in China over the past year. In early 2019, the Cyberspace Administration of China released the

Provisions on the Administration of Blockchain Information Services

. In October, President Xi singled out blockchain technology as an important breaking point in developing China's core innovative technology and emphasized the importance of investing and stepping up research on the standardization of blockchain to increase China's influence and power in the global arena. 
3. 硬核 (yìng hé): "Hardcore"
Literal Meaning

: "Hardcore" – 硬 =

hard

, 核 =

core.

 

Context:

"Hardcore" is known as the abbreviation for Hardcore Punk, a punk rock music genre originated in Southern California during the late 1970s. The term was later used to reference things of a certain level of complexity, such as "hardcore games" (versus casual games). The term started to mean something along the lines of "terrific" (厉害) or "strict"/"rigid" (刚硬)  and in Chinese, started being used in expressions such as "Tiger mom" (硬核妈妈) or "Hardcore game players" (硬核玩家).

What does it mean now?

 As the Chinese science fiction blockbuster

The Wandering Earth

(流浪地球)

was categorized as 'hardcore science fiction' (硬核科幻), the term 'hardcore' resurfaced as a popular word often popping up in (online) conversations.
 4. 融梗 (róng gěng): "Mixing up ideas"
Literal Meaning: "Integrating other people's ideas into one's own work" or "integrating punchlines," "mixing up plots."
Context:

Over the past two decades, many literary works, including a few by prestigious Chinese writers, have been suspected of plagiarism and triggered heated discussions online — when it comes to drawing inspiration from other

art and literary creations, where is the boundary between artistic freedom and plagiarism?

What does it mean now?

 Soon after the Chinese movie

Better Days

(

少年的你)

came out in October (

read more here), the writer of the original novel was accused of plagiarizing parts of Japanese mystery writer Keigo Higashino's work. Many netizens argued that in the field of online literature, borrowing ideas from others (融梗) is ubiquitous and does not necessarily equate plagiarism because the act (融梗) itself requires original work and creativity. From October to now, the term has become a recurring topic in Chinese media. 
 5. "XX 千万条,XX 第一条" (XX qiān wàn tiáo, XX dì yī tiáo): "Out of millions of things,..is the first one"
Literal Meaning

: "Out of ten million things,.. xxx comes first as the rule of thumb." 

Context:

List thinking is prevailing in China; from codes and regulations enacted by the government and laid down by companies, to the way teachers outline their lectures, the usage of "articles" (sometimes used as 'rules')  or "items" (条) to organize ideas and outline objectives is commonly seen in daily life.

What does it mean now?

This phrase caught people's attention after appearing in the aforementioned science fiction film

The Wandering Earth,

where a robot voice reminds a driver of traffic safety in a noteworthy way, saying something along the lines of: "

There are thousands of road rules, but safety rules always come first. If you disregard safety, your loved ones will end up in tears." Despite sounding like a sketch that rhymes poorly in Chinese, the lines stuck around and were later also used by Chinese traffic police across the country. The sentence structure is now also more often applied in various other contexts, for example: "There are thousands of things good for health, but sleep is the most important."
6. 柠檬精 (níngméng jīng): "Lemon monster"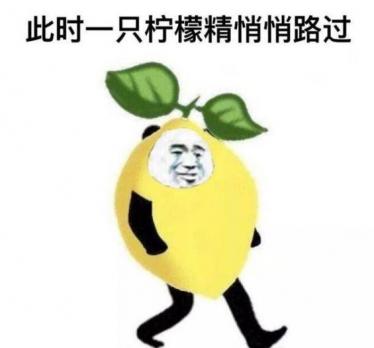 Literal Meaning

: "Lemon mythical spirit" or "Sour lemon goblin"

Context:

In ancient Chinese superstitions, it's believed that animals and non-living objects may have the potential to grow into something with spiritual and immortal characteristics if meeting certain criteria. One of the criteria is to be around long enough, usually hundreds of years – if not thousands. For instance, in the classical work

 Journey to the West

(西游记)

, the four main characters except Tang Sanzang are all spiritual beings derived from animal prototypes. 

What does it mean now?

Lemon tastes sour (酸), which is often used to describe the feeling of envy or jealousy. When lemon becomes a spiritual being, it basically means the lemon has reached the ultimate stage of being a lemon and maximized its characteristics such as being terribly sour. The phrase is used to deride those who feel envious of others' possession and achievement. Lately, the word is more often seen in a self deprecating humoristic context. For instance, when someone says "I'm a lemon jing now/I feel sour now( 我柠檬精了/我酸了)", instead of expressing envy towards others, it's more about acknowledging others more advantageous position compared to one's own. 
7. The 996 work schedule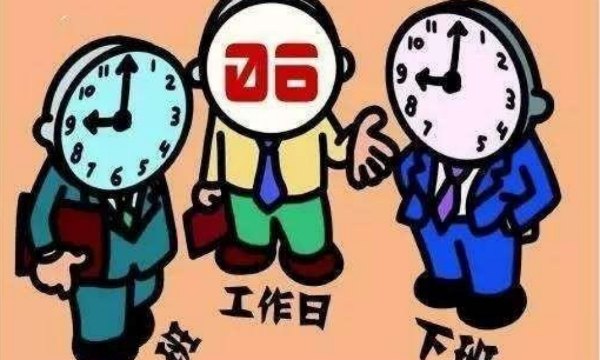 Literal Meaning

: 996 working hour system

Context:

996 is a work schedule commonly practiced by many companies in the internet and tech industry in China. With the 996 schedule, employees are required to work from 9 am to 9  pm, 6 days per week. 

What does it mean now?

In April 2019, Jack Ma, the co-founder and former executive chairman of Alibaba Group,

commented on 996

during an internal meeting with Alibaba employees. Ma's comments seemed to justify how companies and employees can both benefit from the work schedule, however, the comments quickly triggered criticism after widely circulating online for allegedly violating of the Labour Law of the People's Republic of China. 
8. "我太难(南)了" (wǒ tài nán le): "Life is so hard for me" 
Literal Meaning

: "

I'm feeling uneasy"

or "

life is so hard for me" 

Context:

The phrase originated from a

10-second video

self-posted by a user on video-sharing site Kuaishou earlier in 2019. As the video begins, the user – an older Chinese guy –  says to the camera: "I'm feeling uneasy…" followed by sad music. He then continues to say "Lao tie [

bro/guys]

, (I) have been under a lot of stress lately." The video, in which the man dramatically drops his head in his hands and seems to cry without tears, quickly went viral. The phrase "I'm feeling uneasy" was quickly adopted and applied in daily conversations.  

What does it mean now?

The broad circulation of this phrase on the internet reflects that the uneasy feeling about life is relatable to many people. Acknowledging the stress in a self-deprecating humorous tone is in itself a way of relieving stress. To add a sense of humor to this phrase, many replace the initial character "难" (nán, adj. difficult) with "南" (nán, adj.& n. south), which is believed to be taken from the mahjong tile "南风"(south wind).  
9. "我不要你觉得,我要我觉得" (wǒ bùyào nǐ juédé, wǒ yào wǒ juédé): "I don't want to know what you think, I only care about what I think"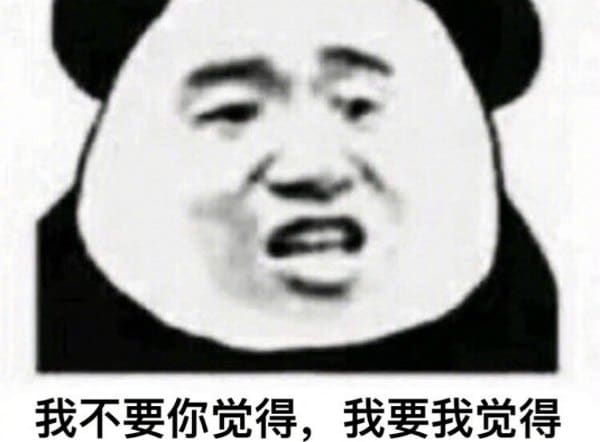 Literal Meaning

: "I don't want to know what you think, I only care about what I think."

Context:

The line was taken from Xiaoming Huang, one of the guests in the third season of the entertainment TV show "Chinese Restaurant", which was broadcasted in the summer of 2019. In the show, Huang, who took the role as the manager of the restaurant, is self-centered, and often disregards the opinions of others in matters such as menu ideas or pricing, showing his blind self-confidence and arrogance.

In addition to this line, Huang's frequently used language includes "There is no need to discuss this matter", "Listen to me, I have the final say" and so on, and it spread quickly on the internet.  

What does it mean now?

The popularity of this line reflects people's ridicule and resentment against arrogant and dominant personalities.
10. 霸凌主义 (bàlíng zhǔyì): "Bully-ism"
Literal Meaning

: "Bully-ism"

Context: The word 霸凌 (bàlíng) comes from the English word "bully." Here, it refers to bullying other countries in the face of conflicts between nations. 
What does it mean now?

As the trade conflict between the US and China was ongoing in 2019, many believed that the current government administration of the United States has been handling international affairs in almost a bullying manner. The slogan "America First" is also often perceived as a declaration in front of the entire world that the interests of the United States come first. As a buzzword, "bullyism" has come to be used by Chinese media in the context of international affairs. 
By Jialing Xie
Follow @whatsonweibo
Spotted a mistake or want to add something? Please let us know in comments below or email us. First-time commenters, please be patient – we will have to manually approve your comment before it appears.
©2020 Whatsonweibo. All rights reserved. Do not reproduce our content without permission – you can contact us at info@whatsonweibo.com.
China's 'Three Child Era' Announcement Is Met with Banter and Backlash on Weibo
"The three-child policy is here, and it's terrifying!"
Four decades after the introduction of the one-child policy and five years after the start of a two-child policy, the Communist Party of China has now issued a statement on May 31 that all Chinese couples are allowed to have three children.
On May 31, after a meeting by the Politburo, Chinese authorities announced that all married couples would be allowed to have three children. The announcement comes over five years after an earlier law came into effect allowing Chinese couples to have a second child.
On Weibo, the topic immediately became top trending, with the Xinhua News hashtag page on the issue (#三孩生育政策来了#) going from 800 million views to 2.2 billion views within just an hour on Monday afternoon local time.
An illustrated image showing three small children was shared on social media by Xinhua, saying: "The three-child policy is here! Actively responding to the aging population, the Central Committee of the Communist Party of China convened a meeting on May 31 on the implementation of a policy allowing couples to have a third child and interrelated support measures."
State media outlet China Youth Daily also published an image depicting two children playing on the floor, the text saying: "The three-child policy has come. They will have a brother or sister."
Loosening policies and plummeting birth rates
Facing a rapidly aging population, China has been loosening its previous 'one-child policy' for years.
China initiated the one-child policy in 1979 with an aim to control the nation's rapid population growth. It was successful in doing so: the government estimates that it prevented over 400 million extra births. The policy has also been blamed for innumerable cases of forced abortions and mandatory sterilizations.
Ethnic minorities or couples in rural areas were already allowed to have more than one child if their firstborn was a girl. Since 2013, couples were entitled to have a second child if they themselves were an only child. Richer families could also choose to have a second child and simply pay the high fine they would get for having another baby.
In October of 2015, the Communist Party of China (CPC) issued an official statement that all couples would be allowed to have two children. That law went into effect on 1 January 2016. Although the new policy led to a brief 'baby boom' – birth rates in China rose to their highest level since 2000 – the number still fell short of government estimation's and the birth rates soon dropped again. In 2019, the birth rate of 10.48 per thousand marked the lowest number since 1949.
More kids, more stress?
When the shift from the one-child policy to a 'two-child policy' was announced in 2015, the expected change created a major buzz on social media. Although many people applauded the change in policy, there were also those who thought the end of the one-child policy came too late to counter the slow growth in population.
'Many Chinese families cannot afford to have a second child,' was one of the most recurring online comments at the time. For many Chinese couples, as only children, the everyday pressure of taking care of their elderly parents and carrying the financial burden for their own household was already very high. "We need more financial support from the government so that we can actually consider having a second child," Chinese Weibo users said in 2015.
The introduction of a possible 'three-child policy' first became a trending topic on Chinese social media in 2018. In that year, Chinese bloggers and netizens denounced the potential measure in saying that an extension from a 'two-child policy' to a 'three-child policy' would add to the burden of Chinese women. Such a policy, they argued, would lead to Chinese women facing social expectations to birth a third child. And with supposed longer maternity leaves, they would also face unequal opportunities in the employment market.
But it is not just about the financial burden and economic pressure. In a 2018 column for What's on Weibo, writer Frankie Huang emphasized that China's declining birth rates are often explained through an economic lens, while the social and historical background that has shaped the ways Chinese young parents think about family life today is perhaps more crucial in understanding people's decision to postpone a second child or eschew one entirely. "We must take into account how the One Child Policy made the single child family normative by erasing the experience of having siblings from the lives of millions," Huang wrote.
The 'terrifying' three child era
Looking back at the online sentiments that dominated Chinese social media before, it is perhaps unsurprising that many commenters on social media platforms in China today are somewhat skeptical about the introduction of a 'three child policy' (三孩生育政策).
A Weibo poll by Chinese state media outlet Xinhua asking "Are You Ready for the Three Child Policy?" was ridiculed by some when nearly 30,000 people replied "I am not considering it [three kids] at all", with only a few hundred people indicating a more positive stance on the policy. The poll was apparently soon deleted.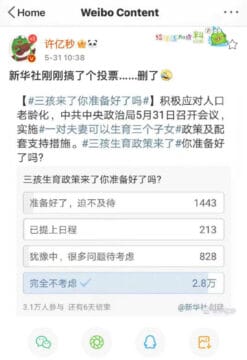 Many people raise issues and concerns that come with having multiple children, including those related to the position of women in the employment market, the high cost of daycare, and children's education.
One popular comment even suggested that China's post-80s and post-90s generations deserve to get a medal if they actually had three children, which would mean that – as only children themselves – they would need to look after four elderly parents, three young children, and then continue working while facing a gradually delayed legal retirement age.
"The three-child policy is here, and it's terrifying!" one popular female Weibo blogger (@Alex绝对是个妞儿) writes: "Many girls around me are already afraid to have one child, and I personally think having one is the limit – I didn't expect the policy to be so ahead of its time! No kidding, if other supporting policies and guarantees are not in place, it will be very difficult to change women's willingness to have children. It's not that we don't want to have children, it's not that the policy doesn't allow us to have children, it's that once we have children, women's lives will collapse and fall apart, and that's what makes women not want to have children."
"This just gives my parents more reasons to pressure me to find a partner," others complained.
"This cracks me up. My monthly income is already barely enough to cover for me alone."
Besides those expressing concerns, there are also many jokes circulating online, such as a supposed Durex ad saying: "I'll go, you guys have fun."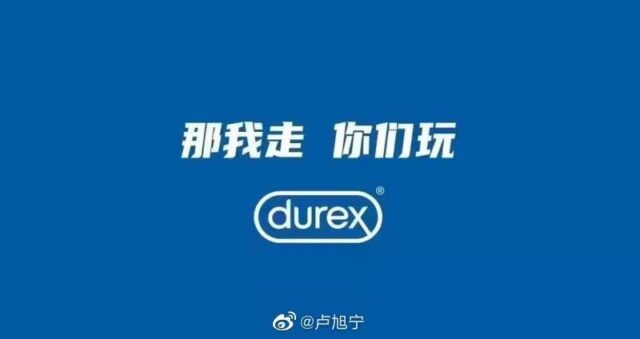 In light of the new announcement, an older interview with Chinese businessman Shih Wing-ching (施永青), chairman of the Centaline Group, caused some controversy online when he suggested that Chinese couples should only be allowed to use contraception after having two children. According to the real estate mogul, it would be an effective way to solve China's declining fertility rates.
"It would be better for him to wear a condom around his brain to protect him from these bewildering thoughts," one Weibo commenter suggested.
Another topic of public ridicule was the image announcing the 'three child policy' by Chinese state media outlet Xinhua for containing a typo, with the wrong character being used in the word 生育, "give birth to" (using 肓 instead of 育).
"Shouldn't we eliminate illiteracy first before letting people have three kids?" one Weibo user jokingly commented.
Despite all the criticism and online jokes, there are also those who are genuinely happy that having three children is now allowed for all couples. Recurring comments praise the freedom that comes with the loosening of family planning policies: "If you want to have more children, you can. If you don't want to, you don't have to."
One woman on Weibo wrote: "When the two-child policy was introduced, I soon became pregnant with my second child. Yesterday I was thinking if we could try to have a baby girl, and just like that, the 'three-child policy' is here!"
By Manya Koetse, with contributions by Miranda Barnes
Spotted a mistake or want to add something? Please let us know in comments below or email us. First-time commenters, please be patient – we will have to manually approve your comment before it appears.
©2021 Whatsonweibo. All rights reserved. Do not reproduce our content without permission – you can contact us at info@whatsonweibo.com.
The Gansu Marathon Tragedy: Chinese Netizens Are Looking for Answers
The Gansu ultramarathon tragedy has sent shock waves on social media: "The organization needs to be held accountable."
What was supposed to be an exciting ultramarathon race turned into a terrible tragedy. In Gansu's Baiyin, 21 runners died this weekend in the mountainous high-altitude track under extreme weather conditions. On Chinese social media, people are shocked and are left with many unanswered questions.
Twenty-one people participating in a mountain marathon race have died in Gansu, China, after extreme weather hit the high-altitude track. The 100-kilometer race, which started on May 22, took place at the Yellow River Stone Forest tourist site in Baiyin city.
In the morning of Sunday, May 23, a total of 151 participants were rescued in a major rescue operation. Eight people had minor injuries and were sent to the hospital. Twenty-one people were already lifeless when they were found. Among those killed were top cross-country runner Liang Jing (梁晶) and the Paralympic champion Huang Guanjun (黄关军).
On Weibo, the hashtag "21 People Killed in Gansu Mountain Marathon Accident" (#甘肃山地马拉松事故21人遇难#) received over 930 million views by Sunday afternoon. Another hashtag "Is the Gansu Marathon Accident is a Natural Disaster or Man-made Disaster?" (#甘肃马拉松事故是天灾还是人祸#) became top trending on Sunday afternoon, with netizens wondering if the organization of the race was up to standard and if the necessary safety guarantees were taken.
The daughter of a participant who was killed during the ultramarathon wanted to know why her family was only informed of his death on the morning of May 23 and why the organizing committee did not make sure the participants were better prepared following the local weather forecasts.
The Gansu provincial government has set up an incident investigation team to further investigate the cause of the incident. On the morning of May 23, the mayor of Baiyin Zhang Xuchen (张旭晨) spoke at a local press conference, where he called the incident a "public safety incident" due to sudden changes in local weather conditions.
The Huanghe Shilin Mountain Marathon (黄河石林山地马拉松) was first held in 2018, and this was its fourth edition. The event, hosted by Jingtai County, was sponsored by the Baiyin Municipal Party Committee and the municipal government. The ultramarathon was organized by a local company, Gansu Shengjing Sports, which had also organized the previous marathons.
According to The Paper, participants must be between the ages of 18-60 and must submit proof that they have completed a similar level race within the last year. The long-distance ultramarathon race is known as a difficult one, with its steep tracks, high altitudes, and a great part of the route being in no man's land.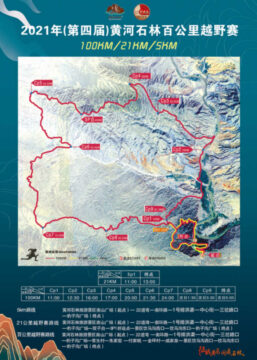 The race started at 9.00 in the morning on Saturday the 22nd, with many of the 172 participating runners wearing shorts and short-sleeve running shirts. The extreme weather – including local hail, freezing rain, and strong wind – hit the mountain race in the afternoon. One participant shared their story of what happened during the marathon in a blog article.
The participant describes the weather conditions at the start of the race as "breezy and sunny," but that soon changed as the wind picked up and the temperatures dropped.
When it started to rain and hail, various runners who had been going up the mountains already withdrew from the race and returned as the conditions became harsher. The runner describes how the gloves and insulation blanket that they carried were insufficient to protect them from the cold, and that he finally decided to withdraw from the race when his hands were frozen and his body temperature dropped.
By that time, according to the account, there were already approximately fifty runners who had withdrawn from the race and had gathered in a hut to warm up and wait for rescue. As more participants came down from the mountain to the hut, there were already some who had seen people lying motionless on the ground. The rescue team could not reach the area by car. The first group of people, including the person writing the account, came down and were able to get on a bus and get back to the race finish line around 16:00 on Saturday afternoon.
In a video shared by Fengmian News, several runners can be seen sharing their experiences as they go on the bus returning from the scene, with some saying they had already seen various people lying on the ground shivering. Others called the drop of body temperature "terrible," saying that even experiencing the cold for a few minutes was already unbearable.
The race was stopped immediately and local forces organized to search and rescue the runners who were left behind. People's Daily shared photos of rescue operations continuing in the mountainous area at night. More than 700 people were involved in the rescue.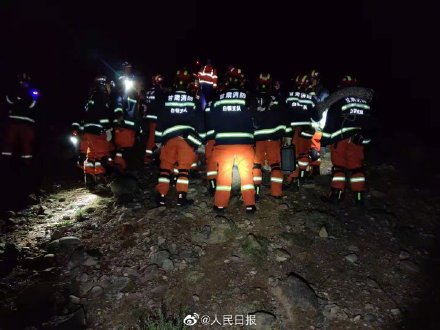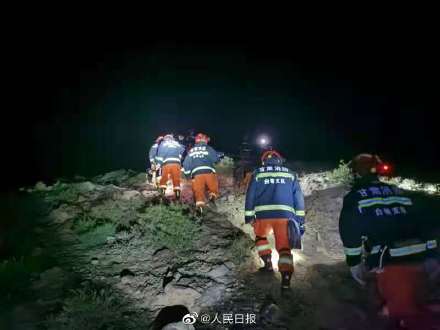 On Sunday, the news that multiple runners had been rescued by local villagers and shepherds who offered them shelter and warmth also went trending on social media.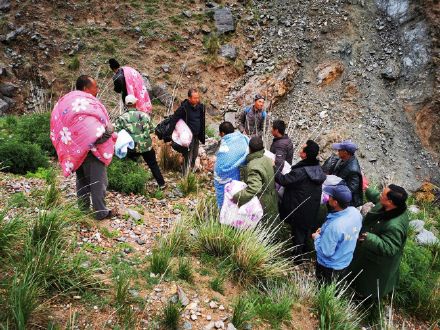 Another runner who participated in the ultramarathon shared his story on Weibo, writing that he was among the six top runners when the extreme weather conditions started, and the only one of the top runners who survived because he was rescued by local villagers after falling and passing out.
The rescue operation was concluded at 12:00 in the afternoon on Sunday. Xinhua News reported that the remains of all 21 victims were recovered from the marathon site.
"Is this a natural disaster or a human-made one?" many netizens on Weibo ask, with a majority saying that although the weather conditions were particularly bad, the tragedy was mostly caused by human errors.
Why were the runners not required to carry better equipment and warmer clothes with them? Why was there no security along the track of this off-the-beaten-path race? Why were there no logistics and rescue teams set up along the tracks? Why was there no detailed security and rescue plan in place for emergency situations? These questions and many more are circulating on social media.
"The organization needs to be held accountable," many people say, while official investigations into the incident are still ongoing. "I can't believe the organization would make these kinds of errors in 2021," one person wrote.
"This is unbelievable, 21 people died," another commenter wrote: "So many families have been broken."
By Manya Koetse, with contributions by Miranda Barnes
Spotted a mistake or want to add something? Please let us know in comments below or email us. First-time commenters, please be patient – we will have to manually approve your comment before it appears.
©2021 Whatsonweibo. All rights reserved. Do not reproduce our content without permission – you can contact us at info@whatsonweibo.com.