Top 5 Chinese TV Dramas Summer 2017
Not a day goes by without television dramas becoming a trending topic on Chinese social media. Some Chinese hit TV drama's took over 17 years of preparation, others have over a billion views – this is an overview of the five dramas that are trending this summer.
Not a day goes by without television dramas becoming a trending topic on Chinese social media. Some Chinese hit TV drama's took over 17 years of preparation, others have over a billion views. This is an overview of the five dramas that are trending this summer by What's on Weibo.
The popularity of Chinese television dramas continues to grow – not just within China, but also internationally.
Xinhua News recently featured a story about Vietnamese youth getting hooked on dramas from the PRC. But many people from other countries outside of China are also getting more addicted to Chinese television dramas. On various online video platforms, such as Viki.com, thousands of drama fans volunteer to subtitle dramas to make them accessible to people who don't understand the language.
A continuing trend over the last decade is the huge popularity of Chinese costume dramas. What is noticeable is that TV dramas relating to the Sino-Japanese war, previously one of the most popular historical genres, now seem to have become less popular.
Based on the popularity charts on Weibo, Sohu TV, and Baidu, these are the five hottest Chinese TV drama this summer.
#1. Princess Agents 楚乔传
Drama origin: Mainland China
Genre: Historical drama, romance, action
Broadcast start: 27 December 2016, Hunan TV
Episodes: 58
Starring: Zhao Liying aka Zanilia Zhao 赵丽颖/ Lin Genxin aka Kenny Lin 林更新 / Dou Xiao aka Shawn Dou 窦骁 / Li Qin 李沁 / Wang Yanlin 王彦霖 / Niu Junfeng 牛骏峰
The recent popularity of Princess Agents in China is enormous. Not only is the series constantly in the top trending lists on Sina Weibo, it also received over 2 billion views on Youku alone this month.
Princess Agents (楚乔传 Chu Qiao Chuan) is adapted from a novel written by Xiao Xiang Donger (潇湘冬儿). The story takes place during the time of the Western Wei (535-557), a period of chaos, where ordinary citizens are kidnapped and turned into slaves.
One of these slaves is the young and rebellious girl Chu Qiao, played by the pretty Zanilia Zhao. The story starts with Chu Qiao, suffering from amnesia, finding herself in a group of young female slaves who are used for entertainment for the rich lords. Dropped on a field exposed to a group of wolves, they become hunting targets in a rich man's game.
After a bloody battlefield, in which she puts up a fight against wolves and arrows, the fierce Chu Qiao is the only one to survive. She is brought into the powerful family of Yu Wenyue (Lin Gengxin) as a maid. Her sister already serves in this household, and Chu vows to rescue her sister and flee from the situation.
The story follows Chu throughout her brave journey to keep herself and the people she loves safe from harm, and to destroy the injustice that is taking place in the world around her. She will do anything to reach her goals – even if it means becoming a spy.
Princess Agents has everything fans of Chinese dramas usually like; it is a story full of love, action, and conspiracies, in a historical setting with lush costumes and a lavish set, along with plenty of special effects that make the scenes more spectacular.
On Weibo, the topic of Princess Agents has received over 4.8 billion views. Many netizens praise Zanilia Zhao for her acting skills, and the fact that a fierce woman has the main role in this drama is something that many drama lovers seem to appreciate.
Available for viewing on YouTube with English Subtitles.
#2. Midnight Diner 深夜食堂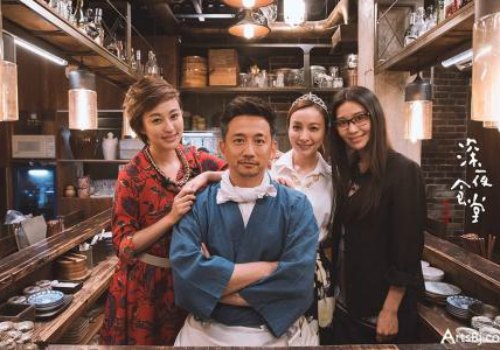 Drama Origin: Mainland China, previously also released in Japan and South-Korea.
Genre: Human drama, comedy, food
Broadcast start: 12 June 2017 (network Beijing TV, Zhejiang TV)
Episodes: 40
Starring: Huang Lei 黄磊 / Zhao Youting aka Mark Chao 赵又廷 / Hai Qing 海清
Midnight Diner previously came out as a Japanese TV drama in 2009 (Shinya Shokudo), and later was remade in South-Korea. Now it is time for China's adaptation of the drama, which revolves around the happenings at a special restaurant that is only open in between midnight and 7am. The restaurant owner, played by famous actor Huang Lei, does not like to talk much – but he does love to cook while his customers share their personal stories.
The series is a popular topic on Sina Weibo, where netizens have heated debates about it. They compare the drama to the previous adaptations, and share their own restaurant stories and recipes from the Midnight Diner kitchen.
Despite its popularity, the drama is also receiving a lot of criticism for its "exaggerated acting" and "awkward lines." Many fans say that the restaurant owner in the Chinese version is making weird food choices and they also complain that the show is not 'Chinese' enough.
#3. Rush to the Dead Summer 夏至未至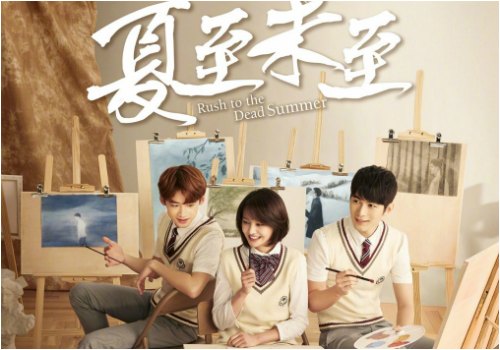 Drama origin: Mainland China
Genre: Romance, Youth drama
Broadcast start: 11 June 2017
Episodes: 46
Starring: Chen Xuedong aka Cheney Chen 陈学冬 / Zheng Shuang 郑爽 / Bai Jingting 白敬亭 / Xia Zitong 夏梓桐 / Chai Biyun 柴碧云 / Pang Hangchen 庞瀚辰 / Wang Yuwen 王玉雯 / Chao Zhang 张超 / Zhengge Huizi 郑合惠子
Rush to the Dead Summer (夏至未至) is a TV drama based on the novel by Guo Jingming (郭敬明) that follows a group friends during a time span of ten years as they go from their highschool life and each start their own life in society.
Many fans have been waiting a long time for this TV drama to come out, as its airing was already announced in the summer of 2016. By now, its official Weibo account has well over 1.6 million followers.
The theme song of the TV drama (video above) is also very popular. The song, titled "First Memory" (最初的记忆) is by Taiwanese singer Lala Hsu.
#4. White Deer Plain 白鹿原
Drama origin: Mainland China
Genre: Contemporary historical drama
Broadcast start: May 10 2017, Anhui TV, Zhejiang TV
Episodes: 85
Starring: Zhang Jiayi, He Bing, Qin Hailu, Liu Peiqi, Li Hongtao, and more.
The preparation and production of White Deer Plain was certainly not rushed; it reportedly took 17 years before this TV drama finally went on air. The drama plot is based on the award-winning Chinese literary classic by Chen Zhongshi (陈忠实) of the same name from 1993.
This work's success in China has previously been compared to that of One Hundred Years of Solitude by Gabriel García Márquez. White Deer Plain was previously also turned into a movie (2011).
The historic epic follows the stories of people from several generations living on the 'White Deer Plain,' or North China Plain in Shanxi province, during the first half of the 20th century. This tumultuous period sees the Republican Period, the Japanese invasion, and the early days of the People's Republic of China.
The drama has received an 8.9 star review from netizens on Douban.
#5. The Legend of Dragon Pearl 龙珠传奇
Drama origin: Mainland China
Genre: Costume, romance, idol drama
Broadcast start: 5 May 2017, Anhui TV
Episodes: 90
Starring: Yang Zi aka Andy Yang 杨紫/ Qin Junjie 秦俊杰/Shu Chang aka Jennifer Shu 舒畅
The Legend of Dragon Pearl (龙珠传奇) is the second palace drama in this top 5, which shows that the genre of traditional drama, particularly costume drama, is still very popular – arguably even more popular than before.
This Chinese television drama tells the story of the unlikely romance between the Princess Zhu Yihuan (Yang Zi), a martial arts talent and the last princess of the Ming dynasty, and Emperor Kangxi (Qin Junjie), who is the young emperor of the Qing dynasty. Their love story is not without hurdles, because the Kangxi court is actually hated by Zhu's family as the Ming dynasty, by the Han people, was overthrown by the Manchurians who established the Qing Dynasty.
This love story gets even sweeter when you know that main players Andy Yang (Yang Zi) and Qin Junjie are also a couple in real life.
On Youku, the drama has received a total of over 2.2 billion views by now. Many fans on Weibo share their favorite scenes and share their drawings and other art works based on this successful drama.
By Manya Koetse
Follow @whatsonweibo
©2017 Whatsonweibo. All rights reserved. Do not reproduce our content without permission – you can contact us at info@whatsonweibo.com.
Meet Ding Zhen: Khampa Tibetan "Horse Prince" Becomes Social Media Sensation
Ding Zhen's quiet life out in the grasslands is seemingly over.
A Khampa Tibetan farmer has become an online sensation in China due to his handsome features. His overnight fame, which comes with legions of adoring fans and TV show invitations, has sparked discussions about the often-overwhelming loss of privacy that can accompany online stardom.
The recent rise to internet fame of a young man named Ding Zhen (丁真) has sparked controversy over the benefits and downsides of e-celebdom.
The 20-year-old farmer, who lives in Litang in the Kham region of Tibet, found accidental online fame after being captured in a blogger's photography session in Nyima County, according to a Haixia News article.
His handsome features attracted online attention, snowballing out of control after his appearance on a livestream. The young man shyly admitted to having little proficiency in reading or speaking Mandarin, but managed to express his love for raising horses.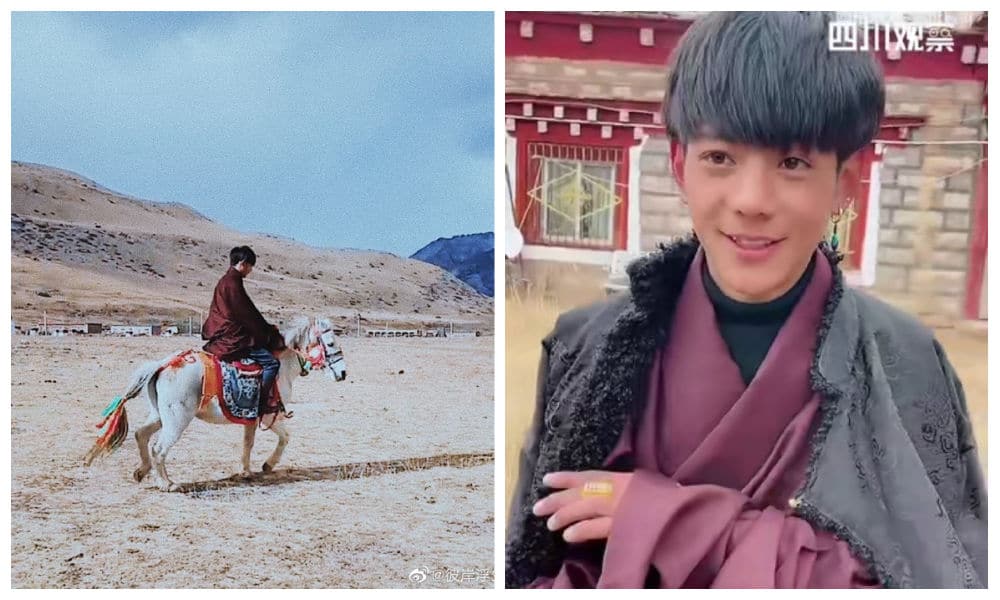 The cameraman and other villagers apparently later publicized Ding Zhen's name, address, and other personal info, soliciting gifts and leading some netizens to mock Ding Zhen's village neighbors as "blood-sucking vampires."
Ding, still unaware of his own fame, mentioned with some difficulty on the livestream that his dream was simply to become a "horse prince" (马王子) by winning his local horse races. His dream after that? To raise more horses, of course much to the delight of many Weibo users, some of whom have begun creating fan art in the young man's honor.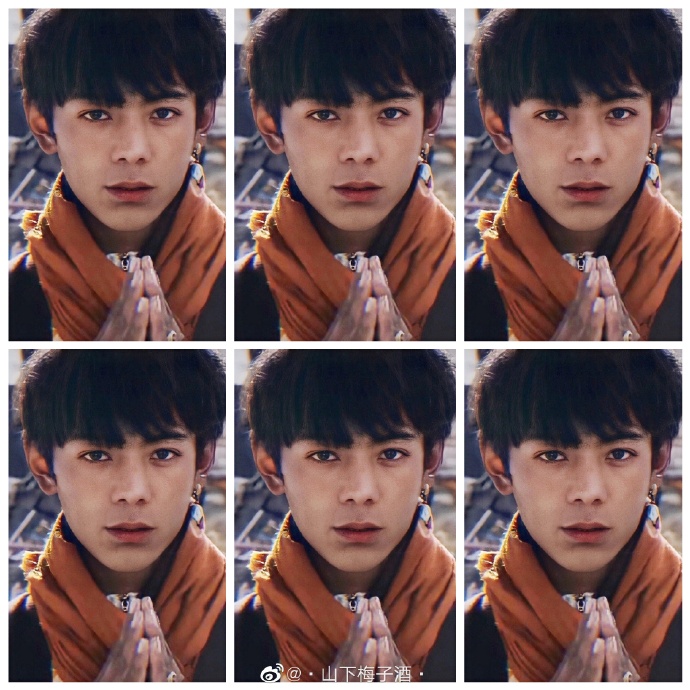 Calls for Ding Zhen to open a Douyin account of his own, or even to appear on reality television shows such as The Coming One (明日之子) and Produce Camp (创造营), have inspired heated debate.
"This kind of person," wrote one Weibo commenter, "should be riding horses and shooting arrows out on the grasslands; he shouldn't be imprisoned in Vanity Fair by your fan club's cultural values."
Others worried that this young man, "uncorrupted by the world," might be taken advantage of by others for financial gain.
This concern over the invasiveness of online fans likely stems from previous incidents where ordinary Chinese citizens became extraordinarily famous overnight, such as in the cases of 'Brother Sharp,' a homeless man similarly inundated with adoring praise online for his good looks and stylish appearance, and Shanghai's 'Vagrant Professor,' both of whom found their privacy constantly invaded by fans seeking photos or just a chance to meet the new stars. Soon both men could hardly walk outside without being swarmed as their private life had been effectively ended- all because they happened to become popular online.
Two phenomena unique to the Chinese internet seem to place these e-celebrities at a higher risk of being tracked down offline by their fans. One of them is the "human flesh search engine" (人肉搜索,) a massive online effort tapping into the knowledge and offline connections of netizens to track down and identify a person, often for shaming or as justice for perceived wrongdoing. The other is the highly-organized "super fan club" phenomenon prevalent in Chinese e-celeb culture, some of which boast structures rivaling the biggest corporations, with PR and financial departments. It's no wonder then that some netizens fear for Ding Zhen's personal life.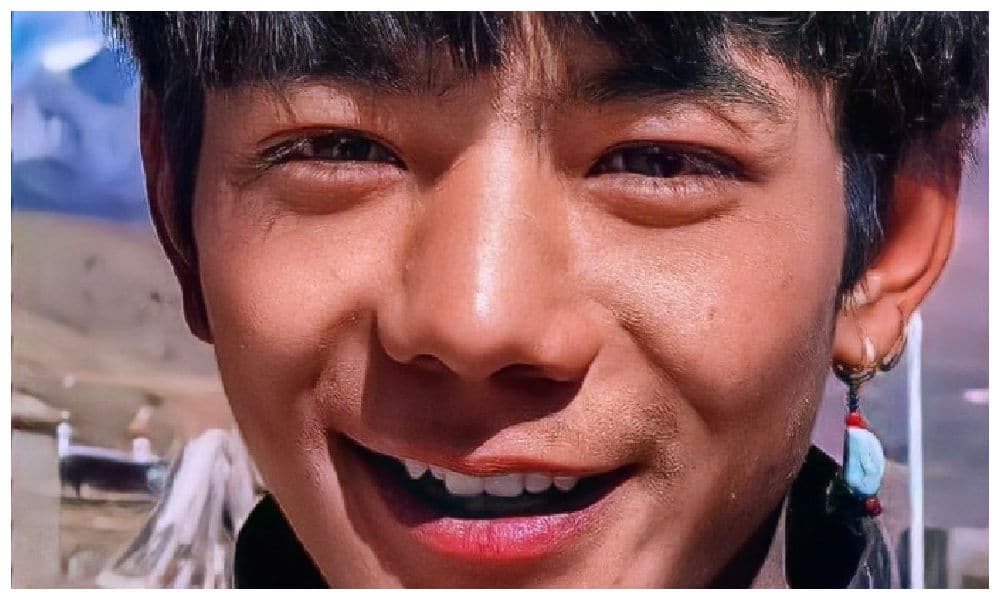 Many of these concerned netizens seem to particularly admire the simple, pastoral lifestyle of the "grasslands" (草原) which Ding leads, one which has been popularized in novels like Jin Yong's Legends of the Condor Heroes (射鵰英雄傳), which details the adventures of the young Guo Jing, a Chinese boy who joins the court of Genghis Khan. The novel has been read by millions across China and has become a prominent source of political metaphors on the Chinese web. One commenter exhorted others to "Let him become his own hero, a horse prince! Don't let the worst impulses of the internet corrupt him."
With the question "Should Ding Zhen leave the grasslands?" (#丁真该不该离开草原发展#) becoming a trending topic all of its own, it seems opinions about his popularity are fiercely divided. "I hope this handsome guy can make his own choices," writes one Weibo user: "..and no matter whether he becomes a star or not, I hope he can keep such an innocent heart!"
According to the latest reports, Ding has received a job offer from a Chinese state-owned company since his unexpected rise to online fame. CGTN writes that the 'horse prince' has now signed the contract, but they do not mention if this new job will allow him to do what he loves most – raising horses and being out in the grasslands.

By Luke Jacobus
Follow @whatsonweibo
Spotted a mistake or want to add something? Please let us know in comments below or email us. First-time commenters, please be patient – we will have to manually approve your comment before it appears.
©2020 Whatsonweibo. All rights reserved. Do not reproduce our content without permission – you can contact us at info@whatsonweibo.com.
Oh, the Drama! Chinese Opera Performance Turns into Stage Fight as Drunken Man Attacks Actors
This local traditional opera performance unexpectedly turned into a stage fight.
On October 9 in Zhejiang's Lishui city (Laozhu Town), a theatrical performance unexpectedly turned very dramatic when a drunken man stormed on stage to fight with the performers.
A video showing the Chinese opera performance being disturbed by the drunkard, turning it into a chaotic stage scene, is gaining major attention on Chinese social media.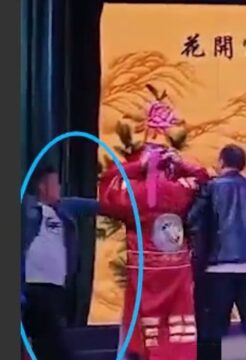 The incident occurred Friday night around 9 pm, when the Laozhu Theatrical Troupe was performing.
Videos of the incident that are circulating online show how one man comes on stage, attacking one of the actors. The scene escalates into a big fight when others try to intervene. The police were quick to arrive at the scene.
Oh, the drama! A Peking Opera performance turned into an explosive fight this weekend when a drunken village chief's son stormed on stage. He was allegedly rejected by one of the (Huadan) actresses.

Can't help but think the audience still got a spectacular show. pic.twitter.com/DPg3Q6QGOh

— Manya Koetse (@manyapan) October 11, 2020
Various news reports suggest the man started to act out after getting into an argument with one of the 'Huadan' (花旦) performers of the troupe. In traditional Chinese opera, the Huadan characters are young female roles, often seductive in appearance and quick with their words.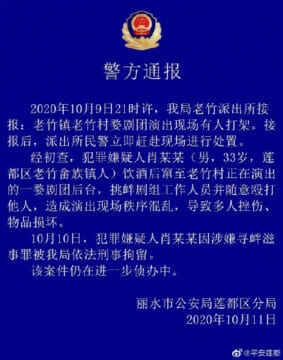 Local police posted on Weibo that the chaos was caused by a 33-year-old local who started to become aggressive after he had too much to drink. The man is charged with disorderly conduct and is currently detained.
The case received even more attention on social media when it turned out that the 33-year old troublemaker is the son of the head of a neighboring village.
Many Chinese netizens feel that the man is spared by Chinese news media outlets, which only report about a "drunken man" who was "causing trouble." They insist that the real story should be properly reported.
"The son of the village chief took liberties with a huadan actress who rejected him, and then he kicked her, causing her to lose consciousness. He then beat up other actors," some commenters explain.
"He is not just a 'drunkard', he's the son of the village secretary."
"What an explosive performance it was!" one Weibo blogger writes.
By Manya Koetse
Follow @WhatsOnWeibo
Spotted a mistake or want to add something? Please let us know in comments below or email us. First-time commenters, please be patient – we will have to manually approve your comment before it appears.
©2020 Whatsonweibo. All rights reserved. Do not reproduce our content without permission – you can contact us at info@whatsonweibo.com.