Making Themselves Heard: Chinese Sign Language & Deaf China Online
Chinese is widely known as one of the world's most difficult languages, but what about Chinese Sign Language? What's on Weibo's Cat Hanson explores the issue of sign language and Deaf Culture in China, and their place in China's online environment.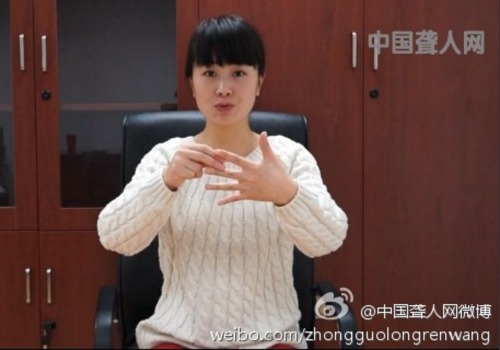 Chinese is widely known as one of the world's most difficult languages, but what about Chinese Sign Language? Cat Hanson looks into the issue of sign language and Deaf Culture in China for What's on Weibo, and explores their place in China's online environment.
February 21st marked the United Nations International Mother Language Day, so-named for its recognition of mother tongues across the world. It was also the day that sign language interpreter and performer Xiaoshu Alice Hu (Austria/China) called attention to the inclusion of sign languages, Chinese Sign Language in particular, in the celebration of international mother languages.
Hu, who speaks Chinese, Austrian and English sign language, posted a picture of herself holding a sign, saying: "Please don't ignore our Deaf's Mother Language-Chinese Sign Language!" with the hashtag #中国手语 (ChineseSignLanguage).
Spoken Chinese is commonly perceived as one of the world's hardest languages to master. Aside from the hours spent deciphering thousands of characters, learners are also confronted with four subtly differing tones that are at first almost indistinguishable to the foreign ear. In day-to-day conversation, a perfect combination of light inflexions and stresses on each syllable can make-or-break a sentence from native fluency into complete nonsense.
With this in mind, it is rare to find discussions on what it is like to master Chinese without hearing the sounds and tones that so famously characterise it, yet for the Chinese Deaf community, this is a daily means of communication.
The Facebook post by Xiaoshu Alice Hu, that garnered hundreds of likes, raises an important question: Just how widespread is knowledge of sign language and Deaf culture within China, and are online spheres providing an arena for discussion?
Chinese Sign Language
Sign language is a method of communication often considered to be an important part of Deaf culture. In the UK, although knowledge of British Sign Language (BSL) is still far from widespread, people may occasionally see a BSL narrator next to television programmes, or recognise basic signs such as 'thank you' (moving a hand towards and away from the lips).
China also has its own sign language (CSL/ZSL), known as 中国手语 zhōngguó shǒuyǔ (lit: 'China hand language'). Similarly to BSL, it combines a series of hand and finger signals with emotional expressions in order to convey individual words, letters, and overall meaning.
Sign language as a replacement for spoken Chinese is not a new phenomenon. In the book Sign Bilingualism, Jun Hui Yang notes that historical records show that sign language was used as early as the Tang Dynasty (AD 618-959). There are also historical examples of sign language being used by deaf people in China throughout the Ming (1368-1644) and Qing Dynasty (1644-1911), such as in Xuan Ding's biography of a deaf man:
"Xuan describes how this deaf individual communicated with his hearing mother through a system of home-signs that expressed the concepts for 'bread', 'fish', 'meat', and 'mother', and that he would use facial expressions and gestures to inform neighbours about how well his mother was or was not eating" (Jun 2008: 299).
From these early beginnings, sign language developed and spread throughout China up to the point of warranting standardisation. During the political upheaval of the mid-20th century, the newly-established People's Republic of China took steps to simultaneously standardise CSL and Deaf school curriculum. In Deaf Children in China, Alison Callaway describes the process of collecting, creating, and standardising signs:
"(…) in 1958, a Sign Language Reform Committee was established (Piao 1984)…Because these signs were based on the spoken language, many two-syllable words were represented by two signs rather than one to express the concept in question" (Callaway 2000, 82).
Online Spaces for Sign Language
CSL has come a long way since the early half of the 20th century. Although the development of Chinese Sign Language might have been slow, a standardised book has been released for independent study, and numerous organisations, schools and societies now exist throughout China's cities and metropolitan areas.
CSL is also slowly gaining ground in the online community, with social networking sites and blogging platforms being used to share materials and spread awareness of basic sign language. Online media is also acting as a space for deaf people to interact with CSL and use CSL in new ways, such as in online videos and music.
Video by Sign Language Spirit of China about the memory of goldfish: 'Do goldfish really only have 7 seconds of memory?' [Youtube]
A big challenge for sign language in China is that there are many regional variations of CSL; even in neighboring cities, sign language can differ.
Weibo user Zhang tells about a situation where she could not communicate with a man who used Shanghainese sign language, as she "could not understand it", and preferred to use CSL. "We use Shanghai Sign Language more often," one netizen responds: "because it gives the overall meaning, whereas Chinese Sign Language is somewhat annoying because you have to sign every single character." Other users react with surprise: "Chinese Sign Language also has dialects?!" and: "I never even knew sign language could have dialects."
China's online spaces naturally encourage a rise in the general interest in CSL. On Weibo, a user called 'Literature Good-for-Nothing' (@文艺吃货青年) shares some CSL information and pleads for people to learn a bit of sign language. "By knowing a few signs, you can change their life!" he writes: "Let love have no barriers."
Weibo is also used as a platform to reach out to both deaf and hearing people, with user 'PureWhite Meets HeavenBlue' (@纯白遇上天空蓝) advertising a "CSL corner" for hearing people to practise CSL with Deaf teachers, and for deaf people to meet hearing friends.
The word 'to know' (认识) in CSL, a gif that is shared on Weibo by the volunteer organization for sign language.
Users can also follow the hashtag of 'Everyday Sign Language' (#每日手语#) to learn a new word in CSL every day.
The CSL and Deaf community is also active on WeChat, where account such as 'Sign Language Standpoint' (手语观点) share the latest news about CSL and sign language education.
Creating Awareness
In this manner, Chinese social media platforms are being used by Deaf organisations to spread awareness on their work, CSL and various events. Numerous nationwide and citywide societies and organisations are a click away for most users, and there appears to be an appetite for doing more to expand participation in Deaf culture.
In one post, user @Meda01 lists several societies stating: "They only have one goal, and that's to help Deaf culture and CSL culture make better developments and take a stride forward."
Overall evidence suggests that Deaf culture is setting the foundations for its own place in China's social media sphere. Aside from numerous materials and videos, Chinese netizens express positivity, intrigue and pride in Deaf culture.
Following the current patterns of social media usage, awareness and appreciation of CSL and Deaf culture is likely to only increase, with further opportunities to reach out to both Deaf and hearing communities. The question that remains for the future is to how much these online spaces will transpose into real-world action and recognition.
By Cat Hanson
Follow @WhatsOnWeibo
References
Callaway, Alison. 2000. Deaf Children in China.Washington DC: Gallaudet University Press.
Jun Hui Yang. 2008. "Sign language and oral/written language in Deaf education in China." In:Sign Bilingualism: Language development, interaction, and maintenance in sign language contact situations, Carolina Plaza-Pust and Esperanza Morales-López (eds), 297–331. John Benjamins Publishing: Amsterdam.
Featured image by 'Sign Language Moon' Weibo page, explaining sign language for 纳入 ('bring into').
©2016 Whatsonweibo. All rights reserved. Do not reproduce our content without permission – you can contact us at info@whatsonweibo.com.
What Are Weibo's "Super Topics"?
Explaining Weibo's "Super Topics"
What are Weibo's "Super Topics" (超级话题) and what makes them different from normal hashtags?
Over the past year, Weibo's so-called "Super Topics" (超级话题) have become more popular on the social media platform as online spaces for people to connect and share information.
Weibo's "super topic" function has been around since 2016. The function allows Weibo users to create and join interest-based content community pages that are online groups separated from the main Weibo space. One could perhaps compare these Weibo Super Groups to 'mega-threads' or 'subreddits' on Reddit.
These are the most important things to know about Weibo's Super Topics:
#1 A Super Topic is Not the Same as a Hashtag
Similar to Twitter, hashtags make it possible for Weibo users to tag a topic they are addressing in their post so that their content pops up whenever other people search for that hashtag.
Different from Twitter, Weibo hashtags also have their own page where the hashtag is displayed on top, displaying how many people have viewed the hashtag, how many comments the hashtag is tagged in, and allowing users to share the hashtag page with others.
A Super Topic goes beyond the hashtag. It basically is a community account where all sort of information is shared and organized. People can 'follow' (关注) a Super Topic and can also 'sign in' (签到).
On the main page of every Super Topic page, the main subject or purpose of the super topic is briefly explained, and the number of views, followers, and posts are displayed.
A super topic-page can be created by any Weibo user and can have up to three major hosts, and ten sub-hosts. The main host(s) can decide which content will be featured as essential, they can place sticky notes, and post links to suggested topics.
#2 A Super Topic Is a Way to Organize Content
Super Topic pages allow hosts to organize relevant content in the way they want. Besides the comment area, the page consists of multiple tabs.
A tab right underneath the main featured information on the page, for example, shows the "sticky posts" (置顶帖) that the host(s) of the page have placed there, linking to relevant information or trending hashtag pages. Below the sticky notes, all the posts posted in the Super Topic community are displayed.
One of the most important tabs within the Super Topic page is called "essential content" (精花), which only shows the content that is manually selected by the host(s). This is often where opinion pieces, articles, official news, or photos, etc. are collected and separated from all the other posts.
Another tab is the "Hall of Fame" (名人堂), which mainly functions as a reference page. It features links to the personal Weibo pages of the super topic page host(s), links to the Weibo pages of top contributors, and shows a list of the biggest fans of the Super Topic. Who the biggest fan of the page is, is decided by the number of consecutive days a person has "checked-in" on the page.
#3 Super Topics Are a Place for Fans to Gather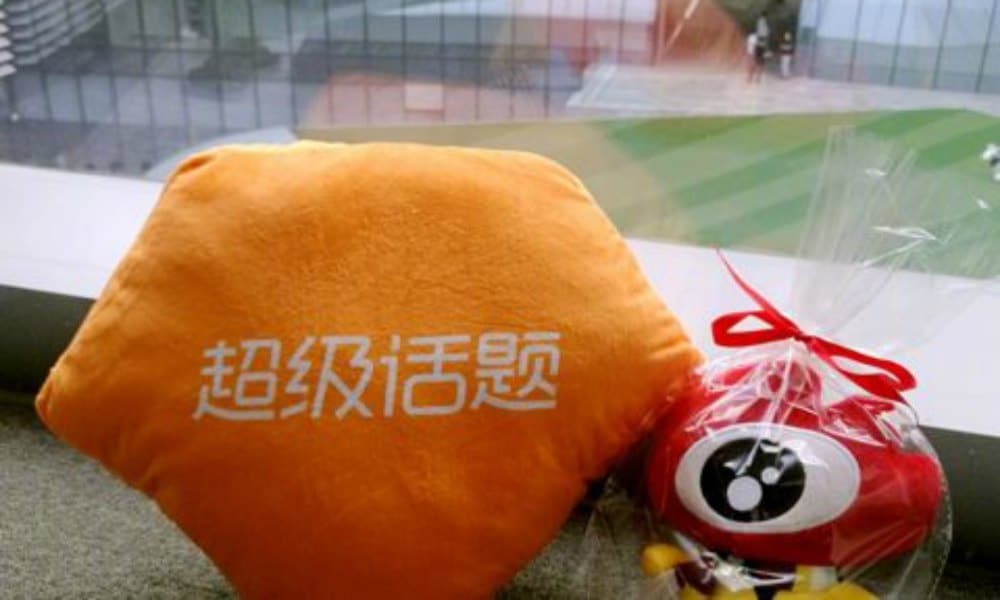 Although a Super Topic could basically be about anything, from cities to products or hobbies, Super Topics are often created for Chinese celebrities, video games, football clubs, or TV dramas.
Through Super Topic pages, a sense of community can be created. People can be ranked for being the most contributive or for checking in daily, and comment on each other's posts, making it a home base for many fan clubs across China.
The host(s) can also help somebody's page (e.g. a celebrity account) grow by proposing them to others within the group.
Super Groups are ranked on Weibo based on their popularity. This also gives fans more reason to stay active in the group, making their Super Topic top ranking within their specific category (TV drama, food, photography, sports, games, etc).
What makes the Super Topic group more 'private' than the common Weibo area, is that people posting within the Super Topic can decide whether or not they also want their comment shared on their own Weibo page or not. If they choose not to, their comments or posts will only be visible within the Super Topic community.
By Manya Koetse & Gabi Verberg, with contributions from Boyu Xiao
Spotted a mistake or want to add something? Please let us know in comments below or email us.
©2019 Whatsonweibo. All rights reserved. Do not reproduce our content without permission – you can contact us at info@whatsonweibo.com
Why Trump Has Two Different Names in Chinese
Why does 'Trump' have multiple names in Chinese?
First published , updated version published March 7, 2019
It is confusing even for Chinese netizens and journalists: why does Donald Trump have multiple names in Chinese? And which is the right one to use? What's on Weibo explains.
Donald Trump has two most commonly used different names in Chinese. In Mandarin*, they are Tèlǎngpǔ (特朗普) and Chuānpǔ (川普). Both names have been used by Chinese mainstream media and netizens for years.
*(Due to the scope of this article, we'll just use the Mandarin pinyin here.)
In the Chinese translation of Donald Trump's autobiography The Art of the Deal (1987), the 'Tèlǎngpǔ' transliteration is used, whereas the translation of the George Ross book Trump-Style Negotiations (2008) uses 'Chuānpǔ' as the Chinese name for Trump.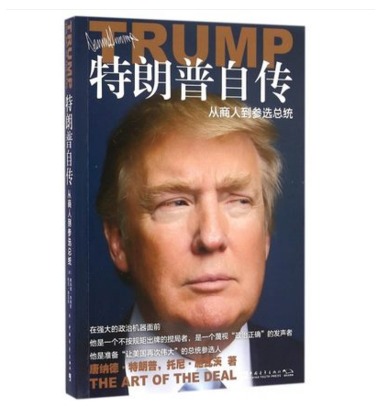 Considering that Trump is making headlines every day, more people are wondering why Trump has two Chinese names, and which one is the correct name to use. There are even discussions about the topic on Chinese social media.
Why are foreign names translated?
Why are non-Chinese names actually translated into Chinese at all? With English and Chinese being such vastly different languages with entirely different phonetics and script, the majority of Chinese people will find it hard to pronounce a foreign name that is written in English.
Writing foreign names or terms in Chinese script has a long history and practical reasons which won't be further elaborated on here. At present, aside from being standardized, it does not just help Chinese speakers to pronounce these words, it also makes it easier to remember them. Most Chinese names usually consist of two or three characters; the first character is the surname, and the last character(s) is the given name.
Translating a name to better adapt to the culture in which it is used does not only happen with English names in China; you often see the same happening with Chinese names in foreign countries.
In that case, the first character (surname) is moved to the back, and the given name changed into an English one. Alibaba's Ma Yun, for example, has become globally known as 'Jack Ma.' Film star Zhao Wei is called 'Vicky Zhao', Tencent's Ma Huateng is known as 'Pony Ma,' and the popular actress Lin Yun is called 'Jelly Lin.'
The right way to translate a foreign name in Chinese
There are multiple ways to translate a foreign name to Chinese. Most commonly, a name is translated into Chinese characters that are phonetically similar to the original name, without necessarily being very meaningful. The transliteration of 'Hillary' (Clinton), for example, is 'Xīlālǐ' (希拉里). 'Bush' is translated as 'Bùshí' (布什).
Another option is to choose a name purely based on meaning rather than phonetics. One example is Elvis Presley, who is called 'Cat King' (Māo Wáng 猫王) in Chinese, which stays close to his nickname "The Hillbilly Cat."
The best option when translating a foreign name into Chinese, however, is to make sure it stays close to its original pronunciation while also using elegant characters. In other words; it is nice when a name's translation makes sense both phonetically and semantically. Marilyn Monroe's last name in Chinese is Mènglù (梦露), for example, which sounds like 'Monroe' and has the characters for 'Dream Dew' – a perfect transliteration for such a dreamy actress.
Even when the characters used for a foreign name in Chinese are not necessarily intended to convey a certain meaning, it is important that they do not have any negative connotations. Nobody wants a character in their name associated with divorce, disease or death – it is believed to bring bad luck.
Another thing is that it is considered helpful for foreign names in Chinese is to maintain a 'foreign flavor' to it, to make it clear that the name is actually a transliteration. To give an example raised in this Nikkei article: President Reagan's name is generally translated as Lǐgēn 里根 in Chinese – the characters being somewhat uncommon for a Chinese name.
The same name could also be written with the characters 李根, very common for a Chinese name, but then it would be difficult to know whether a media report is talking about Reagan the President or just a local Chinese person by the same name. Transliterations of foreign names, therefore, are often easily recognizable as foreign names on purpose.
Trump, Tèlǎngpǔ, and Chuānpǔ
In the case of Trump, his Chinese names are mainly chosen for phonetic reasons, with different sources using different characters. Part of the challenge in deciding the right Chinese translation for his name, is the fact that Chinese does not have consonant cluster 'tr' as one sound.
The Chinese-language Nikkei newspaper dedicated an op-ed written by Chinese scholar Ke Long (柯隆) to the matter, who argues that although it may all seem trivial, it is actually quite confusing and unpractical for president Trump to have more than one name in Chinese.
The Chinese media in Taiwan, Hong Kong, and most overseas Chinese-language media, refer to Trump as 'Chuānpǔ' (川普).* According to the World Journal, the biggest Chinese-language newspaper in the US, it is the only proper way to translate this name, yet most Chinese state media and Chinese-language UK media (such as BBC) all use 'Tèlǎngpǔ.'
* (The Chinese version of The New York Times 纽约时报中文版 is an exception, as 'Tèlǎngpǔ' 特朗普 is generally also used in this publication.)
Author Ke Long explains that Chinese translations of foreign names try to stay as close as possible to the pronunciation of a name in its original language. This is why the name of the city 'Paris' is pronounced 'Bālí' (巴黎) in Mandarin Chinese, staying close to the French pronunciation, and 'Amsterdam' being 'Āmǔsītèdān' (阿姆斯特丹), which follows the city's Dutch pronunciation.
If the British would pronounce 'Trump' as 'te-lan-pu,' then it would thus perhaps be more understandable why media such as the BBC would write Tèlǎngpǔ. But they don't pronounce it like that, Ke Long argues, saying that the use of 'Tèlǎngpǔ' thus does not make sense, and is actually closer to the Japanese way of writing Trump's name ('トランプ': to-ra-n-pu).
More so, the author writes, it does not make sense for Chinese media to take over the British transliteration of the Trump name. Considering Trump is American, Chinese media should follow the translations made by American media. He also notes that if it would be about the Prime Minister of Britain, the Chinese transliteration should follow the one used by the media in the UK.
Although the Nikkei author seems to advocate for a singular use of 'Chuānpǔ' by all media, no Chinese media are necessarily 'wrong' in their transliteration of the name Trump. The 'Tèlǎngpǔ' 特朗普 translation follows the example of outlets such as the BBC, while Chuānpǔ 川普 follows that of other media.
Some Chinese bloggers argue that Chuānpǔ 川普 is the best way to write Trump's name, because the first character, that actually means 'river,' is commonly used in Chinese, making the name sound more 'natural' and easy to pronounce than 'Tèlǎngpǔ.' Moreover, they argue that the Mandarin 'chuan' sound is more appropriate to convey the pronunciation of 'tr' than the 'te-lang' way.
In the end, the reason why Trump has two names most commonly used in Chinese is just a matter of media, with various mainstream outlets adopting different names since Trump first made headlines, and without there being any clear consensus on which Chinese name to use across all these different Chinese-language media platforms around the world.
Chuángpù and Chuángpò?
On Chinese social media, President Trump even has more than two names. There are also netizens referring to him as 床鋪, 闯破 or 床破 (Chuángpù/Chuángpò); these are all transliterations that contain strange or negative characters, making the name unrefined and harsh-sounding on purpose to make the name 'Trump' look and sound bad.
Although there have been online discussions on the right transliteration for the name Trump, it is unlikely that there will be one official Chinese name for the US President in the near future. Xinhua News, China's official state-run press agency, has consistently been using Tèlǎngpǔ 特朗普 for years, and will probably continue to use it.
Many netizens simply use both versions of his name in one post to avoid confusion, and some news reports have even started using both names in its headlines (image below).
Despite the somewhat confusing situation at hand, there are also those who do not seem to mind at all. "Who cares if it is Tèlǎngpǔ or Chuānpǔ anyway?" one netizen says: "In this day and age, we all know who it is we are talking about."
– By Manya Koetse
Follow on Twitter or Like on Facebook
This article first appeared in 2017 and has been republished with various corrections:
– The first version did not properly convey the argument made by author Ke Long in his Nikkei piece, which is more clearly laid out in this version.
– This version has added some extra information coming from sources after 2017.
Spotted a mistake or want to add something? Please email us.
©2019 Whatsonweibo. All rights reserved. Do not reproduce our content without permission – you can contact us at info@whatsonweibo.com