Despite China's 'Broadcast Ban' on eSports, Netizens Go Crazy for National Team's Asian Games Success
Clumsy display of nationalism during China's glorious esports win goes viral.
With 1.8 billion views (#电竞亚军会#) on Weibo, the 2018 Asian Games eSports Demonstration Event has been a big topic on Chinese social media. Despite a broadcast-ban, netizens went crazy for the Chinese team, that – somewhat clumsily – waved the Chinese flag in Jakarta.
The 18th edition of the Asian Games held in Jakarta, Indonesia, has come to an end. With 2,3 billion views on Weibo alone (#2018亚军会#), the Asian Games are a hit on Chinese social media.
The Asian Games marked the first time for esports (electronic sports) to be included in a major international comprehensive sports event.
On the 26th of August, the first day of the esports event, the Chinese team won their first gold medal after winning the game Arena of Valor aka AoV (王者荣耀). The second day, they won the silver medal with the game Clash Royale (皇室战争), ending just behind the Indonesian team.
But the most significant success was celebrated on the 29th of August. After a 3-day battle, the Chinese team won their second gold medal for their performance in the game League of Legends (英雄联盟). Their victory came as a surprise to many, since it was the South Korean team that had defeated China twice during the group phase. But this time it was the Chinese team that celebrated a three-to-one victory over the South Koreans.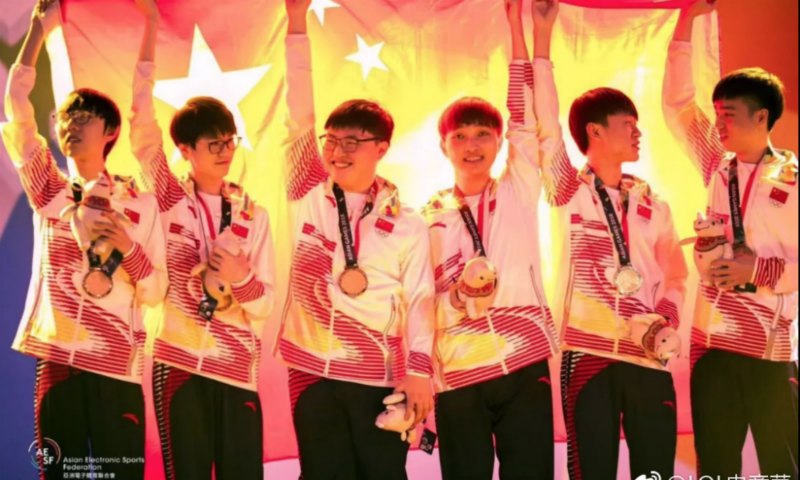 Despite the national teams' successes, TV-watching audiences on mainland China were not able to witness these important moments in sport; CCTV5, the state television's national sports channel, did not broadcast any of the esports events. Much to the annoyance of many netizens, CCTV5 also did not allow any other platform the right to broadcast any esports events.
The reason for CCTV not broadcasting online computer games is because it is banned. In the 'Notice on the prohibition of broadcasting online computer game programs' (关于禁止播出电脑网络游戏类节目的通知) issued by the National Radio and television Administration in 2004, it says that "radio and television broadcasting organizations at all levels shall not open to computer network games, and may not broadcast online computer game programs."
That same notice also states that "online computer games have adversely affected the healthy growth of minors."
On CCTV5's official Weibo account, many netizens called for the broadcasting of the esports games last week, and vented their dissatisfaction towards state media for banning the broadcast.
One Weibo user wrote: "CCTV spends state money to get a monopoly on the broadcasting rights, and then they choose not to broadcast. It is a waste of the state's money and disrespectful to the people who do want to see esports!" Some posts scolding the CCTV received thousands of likes.
Except for CCTV, Party newspaper People's Daily (人民日报), also received many negative social media comments after thy published an article on the victory of the national team. In the comment section, readers wrote comments such as: 'Now you want to congratulate? Weren't you the one that didn't want to broadcast live?' and 'I've been thinking, isn't it time that CCTV gets its own E-sports channel?'.
Clumsy Display of Nationalism: 'Handshake with the National Flag'
Despite China's 'ban' on esports, the country's esports athletes showed much patriotism during the Asian Games.
In an interview with Tencent Sports, one the players of the Chinese team, Jian Zihao (简自豪), who goes by the online-ID 'Uzi,' expressed his love and gratitude for China, saying: "It's the first time the national esports team officially represents the country. We wear the national [sports]uniform from head to toe, with the five-star red flag printed on the left side of our chest and 'CHINA' in capitals on our back. […] we live in the same village as the other athletes. I never thought that this would happen to me.'
The team also had a noteworthy patriotic moment during the so-called 'handshake with national flag incident'. After winning their second gold medal, the Chinese team gained much attention online when they somewhat clumsily kept on holding onto their national flag while shaking hands with the silver and bronze medal winners (video link).
After the award ceremony, the hashtag 'Handshake with the national Flag' (#举着国籍握手#) became a hot search on Weibo, with more than 27 million views.
The athletes later said that nobody dared to put the flag down, so they held it up while shaking hands. They reportedly said: 'The national flag is the most sacred thing, we didn't dare to make any mistakes.'
A Weibo post publishing about the moment titled the incident 'Sorry, It's the first time I won the  Asian Games Championship, [I have] no experience.' ('对不起,第一次拿亚运冠军,没经验.'); it was shared over 98 thousand times and liked more than 124 thousand times. Many netizens found it very amusing, calling the athletes 'clumsy,' 'cute' and 'adorable.'
Whether the positive image of the athletes will be enough to lift the ban on broadcasting online gaming is not clear. Neither the CCTV nor People's Daily have yet officially responded to the complaints. But as the next Asian Games are to be held in Hangzhou, China, in 2022, many are hopeful that the ban will be lifted by then. One thing is sure: their team is ready for it.
By Gabi Verberg
Follow @whatsonweibo
Spotted a mistake or want to add something? Please let us know in comments below or email us.
©2018 Whatsonweibo. All rights reserved. Do not reproduce our content without permission – you can contact us at info@whatsonweibo.com.
Richard Liu's Minnesota Mug Shots Go Viral on Weibo
The tech mogul's arrest is a major topic of discussion, many netizens side with Richard Liu.
The arrest of JD.com CEO Richard Liu, of China's most powerful tech moguls, has made international headlines and is dominating trending topics lists on Chinese social media.
With over 370 million reads, the hashtag 'Liu Qiandong Mugshot' (#刘强东被捕照片#) is a major hot topic on Weibo this week.
On Friday night, August 31, Richard Liu (刘强东), was arrested in Minneapolis for alleged sexual misconduct case involving a university student.
Liu is the founder, chairman, and executive of JD.com (京东). With more than 300 million active users, it is China's second-largest e-commerce firm after Alibaba.
According to Forbes, Liu has a net worth of approximately $7.9 billion, making him the 18th wealthiest person in China in 2017.
A day after his arrest, Liu was reportedly released without bail. John Elder, the spokesman for the Minneapolis Police Department, stated they are treating the case as an active investigation, but that no formal complaint was filed.
A statement released on JD.com's official Weibo account on September 2nd said:
"During the US business activities, Mr. Liu Qiangdong has been falsely accused. The local police investigation has found no substance to the claim and Liu will continue his business activities as originally planned."
As Liu's mugshot has gone viral around the world, he has become a number one topic of conversation. Despite the major international attention for the billionaire's arrest, many Chinese netizens do not believe Liu is guilty.
"I feel like brother Liu has been set up! I don't believe any of it!", one Weibo comment said, receiving nearly three million likes.
"I don't buy it! My first reaction is; somebody who can control such a big company surely can control his lower body. I think it is more likely that he has been set up," another typical comment read.
As online discussions run wild, there are strong online rumors on who the woman is who allegedly 'falsely' accused Liu for sexual misconduct, with netizens spreading photos of the supposed "instigator."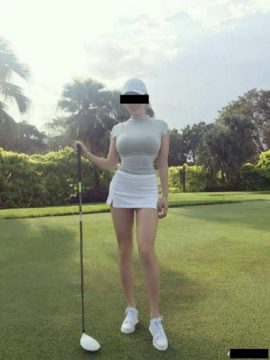 It is not the first time Liu's name comes up in an incident involving sexual misconduct. In 2015, the billionaire tried to distance himself from a sexual assault case that had taken place during a party in his penthouse in Australia.
The New York Times reports that a guest at his party, named Longwei Xu (徐龙威), was found guilty for having sex with a woman without her consent. Liu was not charged in the case, but the tech mogul still tried to have his name removed from the official documents regarding the matter.
By Gabi Verberg
Follow @whatsonweibo
Spotted a mistake or want to add something? Please let us know in comments below or email us.
©2018 Whatsonweibo. All rights reserved. Do not reproduce our content without permission – you can contact us at info@whatsonweibo.com.
'Human Flesh Search Engine' over Swimming Pool Conflict Turns Fatal: Female Doctor Commits Suicide after Becoming Target of Online Witch Hunt
When social media is used as a weapon in a private conflict, it can actually kill people.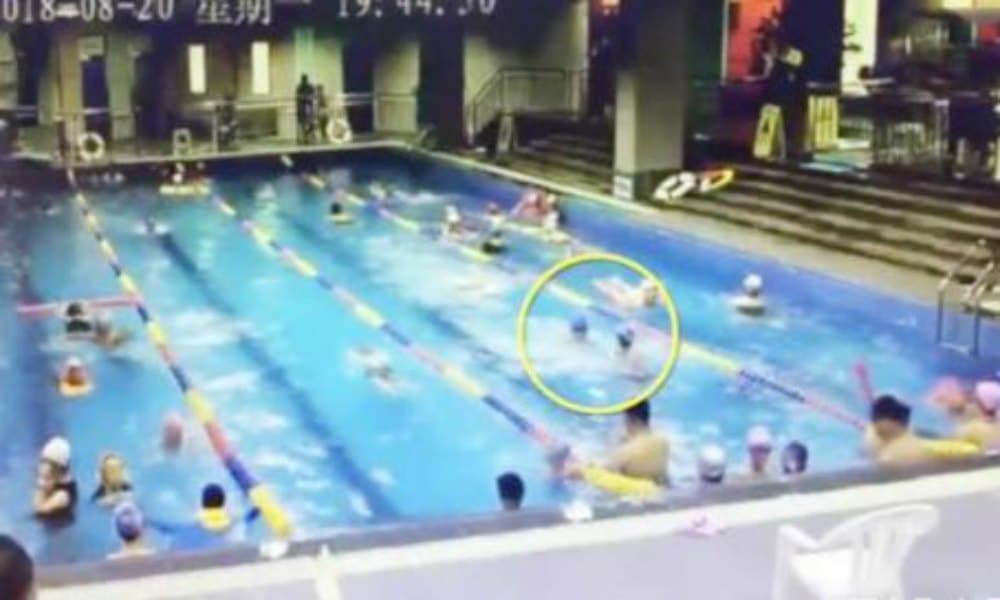 What started with an argument in a swimming pool on Monday, resulted in a suicide on Saturday. The trending story of a young female doctor from Deyang shows just how devastating it can be to suddenly be in the eye of a social media storm.

– Miranda Barnes contributed to this report.

A 35-year-old female pediatrician from Deyang city, Sichuan, has committed suicide by taking 500 sleeping pills when the stress she faced, after getting caught up in an internet witch hunt, became too much for her.
The story, that has gone viral on Chinese social media, starts on August 20. The woman, named An Yingyan (安颖彦), was swimming at a local swimming pool with her husband that evening when she collided with a boy, as the pool's surveillance cameras also show.
What happened next is unclear – and also varies depending on different social media accounts and news reports. According to those on An Yingyan's side, the boy, a 13-year-old who was there with his friend, actually harassed the woman and touched her bathing suit. When An demanded an apology from the boy, he refused, spitting her in the face and further insulting her instead.
According to those on the side of the boy, however, An and the 13-year-old only briefly touched when colliding, causing An to become angry with the boy. He responded to her by pulling a face.
Surveillance cameras do show what happened next, namely that the woman's husband intervened by jumping over, pushing the head of the boy underwater and smacking him.
Lifeguards at the swimming pool told Sina News that they soon spotted the altercation and intervened. Both the boys and the couple left the pool and went into the dressing rooms to change.
An Yingyan's husband and friends, speaking to Chinese reporters, later claim that An was beaten by the 13-year-old's mother and two other females inside the female dressing room that evening.
Both parties reported the incident to local police, who tried to settle the conflict between the two families. As a result, the husband apologized to the 13-year-old for his agressive behavior.

Getting Social Media Involved: The Online Witch Hunt

But the incident was far from over.
The following day, on August 21, the boy's family -who apparently found out where the doctor worked – came over to Dr. An's hospital, demanding her to be discharged and telling about her alleged misdemeanor.
The story, including surveillance footage from the pool, was also posted on social media by a social media user (@鸣Mmmm) – suspected to be the boy's mother, Mrs. Chang – writing: "Quickly come and look, a minor was publicly beaten by an employee of the Water Resources Bureau*, pushing the baby child down, wanting to kill him. Just because the child was not careful while swimming and bumped into his wife. He even immediately apologized!" [*An's husband].
An Yingyan requested an absence from work on Tuesday (21st), and stayed home the rest of the week. The incident had made her nervous, her husband told reporters, and at home she could also accompany her little daughter, who was just about to attend school for the first time.
But the social media storm got worse. Within three days after the incident occurred, the name, telephone number, work address, function, photos, and all other private information of An Yingyan and her husband had leaked online via WeChat and Weibo, going viral across their town and local chat groups: they had become the target of an online witch hunt, or a so-called 'human flesh search engine.'
"Human Flesh Search Engine" (Rénròu sōusuǒ yǐnqíng 人肉搜索引擎) is the Chinese term for the phenomenon of netizens distributing the personal information of individuals they feel 'deserve' public interest or scorn. Targets are often individuals who have disrupted public order in some way and have angered netizens for their behavior and actions. (Read more here).

The Tables are Turning

On Saturday, August 25, only five days after the swimming pool conflict took place, An Yingyan sat in her car and took 500 sleeping pills. When she was found, she was immediately rushed to the hospital, where she passed away.
Her husband told reporters this week that his wife had become overwhelmed by the online manhunt and media attention, and the impact it made on her life and family. She would sit in her car and cry for hours.
A trending online video of KNEWS (blurred) shows how doctors are trying to resuscitate the woman, her husband crying by her side.
The story of An Yingyan has now received overwhelming attention on Chinese social media. The hashtag "Dr. An from Deyang" (#德阳安医生#) received 31 million views on Wednesday, the hashtag on her suicide (#德阳女医生自杀#) getting over 3 million views, a news report by Netease was read nearly 160,000 times within hours after posting.
Some well-known social media accounts have now apologized for forwarding the story, expressing their sympathies towards Dr. An and her family. Many posts about the incident have since been deleted. One prominent account forwarding the story is titled 'Deyang Expose King' (@德阳爆料王), and many commenters especially blame this account for forwarding "false information."
"The internet has made this excellent pediatrician kill herself," some say. "You all have blood on your hands," a popular Weibo post said (@夏天的风Tl): "You can delete your posts all you want, but you know your crime."
Public sentiment has seemingly drastically turned around. Although many people criticized the doctor and her husband after the video and story were first posted online, they are now turning against the Chang mother and her family, blaming Mrs. Chang for misguiding public opinion to use it as a weapon against Dr. An.
"She's a beast!", some say: "No wonder the 13-year-old behaves like an animal, having been raised by one."
Some netizens even call for another 'human flesh search,' this time targeting the Chang family.
Although a suicide triggered by an online witch hunt is at the center of this story, most netizens seemingly do not care about starting another one.
By Manya Koetse, contributions from Miranda Barnes
Follow @whatsonweibo
Spotted a mistake or want to add something? Please let us know in comments below or email us.
©2018 Whatsonweibo. All rights reserved. Do not reproduce our content without permission – you can contact us at info@whatsonweibo.com.