"I Am Fan Yusu" (我是范雨素) (Full Translation)
In late April of 2017, Fan Yusu became an overnight literary sensation in China when her essay "I Am Fan Yusu" was published on online platform Noonstory.com and soon went viral. Here is a full translation of the original Chinese essay. Translation provided by What's on Weibo.
In late April of 2017, Fan Yusu became an overnight literary sensation in China when her essay "I am Fan Yusu" was published on online platform Noonstory.com and soon went viral. Here is a full translation of the original Chinese essay. Translation provided by What's on Weibo.
"I Am Fan Yusu", by Fan Yusu
1
My life is like a book that's dreadful to read – fate has made its bookbinding very messy. I am from Xiangyang in Hubei, and started to do private teaching at the local village school when I was twelve. If I hadn't left, I would have continued to teach and would have become a proper teacher. But I couldn't bear to stay in the countryside and view the sky from the bottom of the well, so I came to Beijing. I wanted to see the world. I was twenty years old then.
Things were not easy after coming to Beijing. It was mainly because I was lazy and stupid, and because I was not skillful with my hands and feet. What other people could do in half an hour, would take me three hours. My hands were too slow – slower than most people. I worked as a waitress at a restaurant and would drop the tray and break the plates. I just made enough money to keep myself from starving. I wasted two years in Beijing; I was the type who couldn't see the flame of my dreams. Then, I rushed myself into marrying a man from the northeast of China.
Within a time frame of just five or six years, we had two daughters. But their father's business was doing worse and worse, and he started to drink heavily every day and became aggressive. I simply couldn't bear the domestic violence and decided to take my daughters back to my village in Xiangyang to ask for help. He never even came looking for us. I later heard he went from Mongolia to Russia. He's probably lying drunk on some Moscow street now. In my hometown, I told my mother that I would go and raise my two daughters myself.
2
During our childhood, my sister and I used to lie leg-to-leg in bed reading novels. When our eyes got tired, we would chat for a bit. I asked my sister: we've read countless biographies, which famous person do you admire the most? My sister said: I cannot see or touch the people described in these books, so they can't really convince me. The person I admire the most is our brother.
"Out of all the people in our lives that we can see and touch, it is our mother I admire the most."
I listened to her, but I could not accept what she said. Sure, we cannot see or touch the people in our books. But out of all the people in our lives that we can see and touch, it is our mother I admire the most. Our brother is nothing but a child prodigy.
My mother's name is Zhang Xianzhi and she was born July 20, 1936. At the age of fourteen, she was asked to become the director of the local Women's Federation because she was a good speaker and problem-solver. She started doing that in 1950 and held that job for forty years, even exceeding the reigning time of Saddam Hussein and Gaddafi. However, that is not why I admire my mother.
When my mother was only a few years old, she was betrothed by my grandfather to the next-door neighbor, my father. The arrangement would later financially benefit my mother's brother. My father was a handsome and elegant man in his younger days, but the relationship between my parents was not good at all and they would fight every day.
For as long as I can remember, the impression I had of my father was like that of the shadow of a big tree: you can see it but it is of no use. He did not talk, his health was not good, and he did not have physical strength. The care for the five children in the house was fully in my mother's hands.
My mother was a rural woman who was born in the evil old society, and she had never attended a single day of school. But she picked out the names for me and my four siblings. She named my oldest brother Fan Yun ['yun' for 'cloud'], and the younger brother Fan Fei ['fei' for 'fly']. She hoped they would grow up like the dragon and the phoenix, riding the clouds and mounting the mist. She gave us three sisters names that were far more casual. My oldest sister was named Fan Guiren, meaning that she was conceived when the osmanthus flowers were in bloom. My other sister was born at the time of the plum blossom, so she should have been named Meiren [梅人 'plum person'] but because it sounded the same as the word for 'moldy person', it was an unlucky name and she was called Fan Meihua [梅花 'plum flower']. I was the youngest child, born when the chrysanthemum flowers were in bloom, so my mother named me Fan Juren ['ju' for chrysanthemum]. When I was twelve, I read that year's most popular romance novel Misty Rain, written by auntie Qiong Yao. I then changed my name into Fan Yusu ['yu' for rain, lit: 'the nature of rain'].
From when he was little, my eldest brother would study independently but he had no talent for going to school. Every night he would rather sleep than study and he did not pass the college entrance exam in the first year. The next year he was also not admitted. My brother was upset and said that if he would not pass the college entrance examination he would leave the countryside. He wanted to become a writer and go to town. Our family is very poor, and with my two sisters both being disabled and having to see doctors for many years, we didn't have a dime. But because brother wanted to be a writer, we had to invest in him. He exchanged the household's wheat and rice for money and bought literary books and classics for it. Without grain, we ate sweet potatoes. Fortunately, not one of mother's five children starved to death, and not one child complained that there was not enough food.
"My mother had five children, and not one of them was worry-free."
My oldest brother read and wrote for several years, but he did not become a writer. He had a very thick literary air about him, he did not care about his appearances, and he would talk a semi-comprehensible gibberish. In the village, these kinds of people would be called "literature drinkers," much despised like the character Kong Yiji in the work of Lu Xun.
However, my brother and Kong Yiji were in different positions, because my brother had our brave mother. Thanks to her, not one person would give my brother a look of disdain.
Mother was very eloquent. When she spoke she sounded like a state leader. She was a matchmaker for a long time, the people in Xiangyang would call her "Red Leaf." She would not charge a penny and just did it to help out – we would call it a volunteer nowadays. In the early eighties of the last century in rural areas, every family had many babies, and the boys would grow up and marry, the girls would grow up to be married off. People with a talent like my mother were most welcome.
That my oldest brother did not become a writer and never left the countryside was not a pressing matter. But it was a big deal for him to get married. In the village, people like my brother were called 'literary madmen,' not worthy of marrying. But since we had such an awesome mother, who could sell black as white, she turned brother's shortcomings into an advantage. With my mother's majestic power and prestige, our dirt-poor household found my big brother a wife as sincere and honest as a spring pagoda tree.
After getting married, my oldest brother was still pedantic. He said to mother that although the village government body was small, it was still part of the government's abuse and corruption. He wanted my mother to quit her job as village official because he found it disgraceful. At that time, although I was young, I thought my big brother was acting silly; what corrupt officials were nibbling on two sweet potatoes for dinner every night?
But my mum did not say anything, and she resigned from the village government after forty years.
Five months after my big sister was born, she got a high fever and developed meningitis. At that time, the traffic was not convenient, and my mother made my fast-running uncle carry my big sister for thirteen miles to the Xiangyang city center hospital. But the hospital could not cure my big sister's disease. My sister did not have a fever, she was mentally retarded.
According to my mother, the injections were too heavy in those days, and she said my big sister had been poisoned by drugs.
Big sister was imbecilic, but my mother never gave up. She believed she had the power to change this. She believed in Western medicine, she believed in Chinese medicine, she believed in spiritual healing, – she would hold on to any remote chance.
Often someone would come to our home telling us that in this or that place there was this immortal person or some spirit. Mother would let father help my big sister to pray to a talisman, and to drink spiritual water. Every time they had hope, and every time they were disappointed. My mother never gave up.
My younger older sister had polio. She continuously received medical treatments until the age of twelve. She had surgery on her legs and then slowly improved.
My mother had five children, and not one of them was worry-free.
3
I used to be very pretentious.
I am my mother's only healthy little daughter, born when she was nearly forty years old. During my childhood, my mother was busy and never paid much attention to me. When I was about six or seven years old, I taught myself to read novels. This is not something to boast about since my sister and cousin could read books as thick as bricks. The only thing that made me really proud of myself as a child, was when I read a vertically printed version of Journey to the West in traditional characters. No one knew it and no one praised me. It was just me being proud of me.
"If a person cannot feel happiness or satisfaction in life, they simply aren't reading enough novels."
At that age, it was easy to become arrogant. My grades were the best of my class. I never paid attention to class, instead I revisited the novels I read in my mind. I must have read the novel Mei Laoyue a thousand times in my mind.
When I was in primary school, the literary publications that came out the most were the 'educated youth literature,' which would teach people about escaping train ticket fares, stealing vegetables from fellow villagers, picking fruit, beat the guard dogs of peasant households, and scheme to make a dog stew.
Looking at these novels, I felt so happy that we were nibbling on two sweet potatoes for every meal. We didn't need to steal, didn't need to fight, there were no people hitting me, and we also had two potatoes, and could do some light reading. At that time, the young me developed a way of thinking that if a person cannot feel happiness or satisfaction in life, they simply aren't reading enough novels.
I didn't just read educated youth literature, I also read Robinson Crusoe, The Mysterious Island, Great Expectations, Oliver Twist, In the World, The Stories of Uncle Lei Feng, The Song of Ouyang Hai, or Golden Light. By reading these novels, I became thoroughly familiar with Chinese geography, world geography, Chinese history, and world history. Just tell me the name of a place, and I know where in the world it is, in which continent. Name a river and I know in which of the world's oceans it flows.
At the age of twelve, I was about to burst. I wrote "walk barefoot to the end of the world" on any blank piece of paper in my room. In the summer vacation when I was twelve, I walked away without saying goodbye and went down south to see the big world.
I chose the south because of a story in a magazine I saw in 1982. It was about a philanthropist who was specialized in taking care of homeless children. She took in a boy from the streets who slept in cement pipelines in the winter and whose legs had frozen and had to be amputated. It left a deep impression on me, and I knew that if I would go and wander around Beijing, my legs could freeze and I could lose them.
"With my short hair and dirty, unwashed face, I looked like a homeless boy nobody cared about."
As I had learned from the seventy-two tricks from educated youth novels, I sneaked in without a ticket and went to Hainan Island, where flowers bloom all year long. There are papaya and coconut trees on the streets. Lying under the tree, you can eat papaya and drink coconut milk. When I grew tired of eating fruit, I went through garbage bins to find something to eat. It was the lifestyle of the heroes in my books. With my short hair and dirty, unwashed face, I looked like a homeless boy nobody cared about. Human traffickers couldn't see my gender and didn't notice me.
But I grew tired of this life. There was no school to go to, there were no novels to read, and there was no mother. I'd wandered around Hainan Island for three months, and decided to return home. I stowed away the entire journey and arrived back to my hometown, returning to my mother's side.
Once I came back, there was only my mother who would still love me with her caring eyes, but my father and eldest brother hated me to the bone and said I had made them lose face. In the village, my oldest male cousin from my father's side went to my mother and said I had made the entire family Fan lose face and that she should give me a good beating and drive me away.
At this time, the twelve-year-old me experienced an awakening. In our Xiangyang village, if baby sons (boys) would leave for several days and come home, it would be a trivial matter. But if a baby girl (daughter) would only leave the home, she would be like the eloped criminal from classic novels. In our village, no girl had ever done such a thing. By leaving home, I had hurt my virtue and shamed my family.
I was embarrassed to face people and was too ashamed to go to school. The crucial point was that I also did not have the courage to wander off. How could I go on living? I was just surviving.
Mother did not abandon me. This time, my child prodigy second eldest brother had finished college, and as a person with a high IQ and EQ became an official. Mother ordered my child prodigy brother to seek a private teacher's job for the twelve-year-old me. He let me teach in a remote primary school and found a place for me.
The years slipped away and crumbled. In the blink of an eye, mother's five children were all grown up. My mother had searched for a medical treatment for my oldest sister for twenty years but still had not cured her illness. In the year my sister turned twenty, she caught a high fever and medical treatment was ineffective. She died.
My second elder sister grew up and became a literature teacher at a rural middle school. When she was teaching, her gifted scholarly boyfriend went to Shanghai to seek a different future. My sister, a thousand classical poems stored in her mind, bitterly said: "Only those who cannot read a single character have a poetic quality." My sister then found an illiterate man who had not attended a single day of school and hastily made arrangements for herself.
My oldest brother was still in the village working on the land. While he was weeding, spading and shoveling, his dreams of becoming a writer were shattered. Big brother is still farming now, and he lives his days in bitterness. He is no longer asking why, nor lamenting his faith.
My second brother who was already accomplished at a young age had turned to gambling at the age of forty. Maybe it was because he had too much luck as an official, but there was only one word for my brother's gambling: losing. My brother took on high-interest loans after losing his money. Before long, he could no longer pay off his debts and would spend every day running, moving, and hiding to shake off debt collectors. He also lost his official title.
Due to the hypocrisy of the world, my brother had no friends or family left. Late at night, he would pace back and forth over the Han River bridge.
At this time, my mother stood up and consoled my brother all the time. Mum said that her forty-year-old son was a good kid. That it was not his fault, that he was misguided by his government official friends.
My mother said that she was sorry that she had not let my brother stay in school longer. If he could have returned, he might have passed the university exam in such a way that he would be admitted to a university in a big city, and would have become a government official of a major metropolis, where the officials are of high quality and where he would not be misguided and would not have become a gambling addict. Mother said: you're not dead, the debt is not bad, there's nothing to be afraid of – just keep on living a good life. With my mother's love, my brother is still living strong.
4
When I returned home to Xiangyang with my two daughters after leaving the violence in my home and my alcoholic husband, my mother was calm and collected and told me not to worry. But my oldest brother avoided me like the plague and wanted me to leave and not cause him any problems.
According to the tradition of rural Xiangyang, adult daughters are like spilled milk, and my mother did not have the power to help me. My mother was a strong politician, but she did not dare to stand up against China's five thousand years of three principles and five virtues. My loving mother told me, it is not important that my baby could not attend school, I will pray to the gods every day that they will give you a way to make a living.
"I understood that I was now merely a passer-by in the village where I was born and raised."
At this moment, I realized I no longer had a home. For us as poor rural people, it is very hard to get by in life, and the affection between family members naturally is not that deep. I did not resent my brother, but I understood that I was now merely a passer-by in the village where I was born and raised. My two children were even more like rootless, floating duckweed. In this world, we only had my mother who loved us.
I took my two children to the capital and became a nanny. I looked after other people's children and had one day off every week. In a rented room in Picun, east of the fifth ring road, my oldest daughter looked after her younger sister.
I was really lucky, as the family where I worked were local tyrants that were on the Hurun list of the rich and powerful. My employer's wife had two children who were already grown up. I looked after the baby of my male employer's mistress.
The mistress of my employer had a boy and a girl, the oldest kid was studying at an international school, the little girl was a three-month-old baby. My employer hired a Shaolin martial arts instructor for his son, and opened a space of three hundred square meters in his own home office building, fitted with pickets, sandbags, and parallel bars….all for the bastard son to use by himself. Besides studying martial arts, he also found him a live-in Renmin University graduate tutor responsible for picking up the child from school and dropping him off, and also guiding him in doing his homework and taking him to martial arts practice. He also taught the six-year-old kid computer programming.
I was only responsible for the three-month-old daughter. The little baby slept irregularly and would often wake up in the middle of the night. I would nurse her and rock her to sleep. At those times I would think of my two girls in Picun. They did not have a mummy to bring them to bed. Would they have nightmares? Would they cry? I kept thinking and thinking, and cried silently. Thanks to the late night, nobody saw my tears.
My female employer was 25 years younger than my male employer. Sometimes I would get up in the middle of the night to comfort the baby, and would see her sitting on the sofa with her delicate make-up, waiting for her husband to come home. Her figure was more graceful than a model's and her face was prettier than that of film star Fan Bingbing. But she was still like an imperial concubine from a Palace drama, painstakingly flattering her husband as if she would not be fed if she did not honor him. Maybe if her predecessors would have enough of the bitter, she would not have put up this useless struggle.
Every time I would absent-mindedly ask myself if I was living in the Tang dynasty, in the Qing dynasty, or if this was the new socialist China. But I had no supernatural powers, I haven't time-traveled!
My eldest daughter made two friends of the same age who did not attend school. One was named Ding Jianping, the other Li Jingni. Ding Jianping came from Tianshui in Gansu, and did not go to school because mum had left dad, and because dad was angry. Dad said that public school did not allow migrant children to attend, and that they could only attend migrant sponsored schools which would have countless different teachers within one semester – the quality of teaching was poor. Anyway, nothing would come of it and he would not let them attend to save some money.
Li Jingni did not attend school because her father had his wife and children in his hometown. He also had Li Jingni by cheating on her with Li Jingni's mother. When Li Jingni's mother discovered she had been cheated, she angrily left. She did not want Li Jingni. The father was a kind-hearted man who did not abandon Li Jingni. But he said that Li Jingni was an illegal child without a residence permit, and that the migrant sponsored school in the city was an illegal school with no credentials. The children attending this school were not registered by the Ministry of Education, and would not be allowed to study in high  school or college. Li Jingni was an illegal person, and did not need to attend an illegal school to become illegal in two ways.
I thought of this unlucky reminder of the Ministry of Education, and wondered who implemented this destructive policy for the children of migrant workers? The newspaper said that the Ministry of Education does this to prevent lower schools from misreporting the number of students, and falsely receiving teaching fundings. But why can't the Ministry of Education punish those minor officials rather than the children of migrant workers?
I had my mother praying for my two children to live happy and long lives. There were three bigger children looking after my youngest child and I felt at ease – my children were doing very well. The three kids would sing the song "Our motherland is like a garden, its flowers are bright-colored" to my younger daughter every day, with great joy.
5
Beijing's Picun [Pi village] where I live, is a very interesting village. Chinese people know that in the suburbs of Beijing, farmers are millionaires because their old real estate has become very valuable. The nouveau riche likes to flaunt their wealth with their cars, watches, and leather bags. We don't do that kind of flaunting in Picun. We flaunt our dogs. We have more dogs than anyone else. I have a friend whom I got to know in Picun, Guo Fulai from Hebei's Wuqiao, and he is a construction worker in Picun who lives in a construction shack. Every day, one of the Picun villagers comes to inspect the shack with an army of twelve dogs, much to the embarrassment of the migrant workers in the shack. Guo Fulai coldly described it in the article "Picun Village Dogs," published in Beijing Literature. It expressed the voice of migrant workers.
"A book that has never been read is like a person that never really lived, and it makes me sad to see."
My landlord was the village secretary, and was regarded as the village's former president. The landlord was a politician, and felt it was beneath him to raise an army of dogs; he just had two. One was a Scotch Collie, the other a Tibetan mastiff. The landlord told me that the Scotch Collie is the world's most intelligent dog and that the Tibetan mastiff is the world's most courageous and fierce dog. The brightest dog and the bravest dog as an alliance – they were invincible. My children lived in the official residence of the Picun retired president, and they had the best security on earth. My children and I felt that this was a happy life.
After my eldest daughter learned to read novels, I continuously went to the Panjiayuan market and many flea markets and waste collection stations to buy over 1000 jin [±500 gram] of books. Why did I buy so much? There are two reasons, one is that it is very cheap to buy per jin, the other is that the books at these waste collection stations are too new. Many are still laminated. A book that has never been read is like a person that never really lived, and it makes me sad to see.
Before, I never wrote essays. But now, if I have the time, I will write a long novel with pen and paper about the previous and current lives of the people I know. I barely went to school and I have no confidence; I will write this to satisfy myself. I already thought of a long title: "To Meet Again." Its story is non-fictional, everything is true. The source of art is in life, and this life is incredible. Every person in my work can be verified. I always think of how I could write this novel even better to please myself.
When the Picun "Worker's Home" started a literature group course, I attended it for a year. I had time to attend the class that year because I needed to take care of my youngest daughter, and I'd found a teaching job in the neighboring village of Yingezhuangcun at a migrant school. The wages at migrant schools are low and everyone would qualify, they gave 1600 [±230$] per month. Later, when my youngest daughter was a bit bigger, she could go to school by herself and buy her own food. I gave up teaching and became a baby-sitter, which paid more than 6000 [±870$] per month. I came back to see my youngest daughter once a week and stopped going to the Worker's Home.
I've always felt that I am an insensitive and weak person. Looking at the newspapers, I would always just look for a basic overview. If you look at the newspapers of the past decades, before migrant workers started coming to the city, so before 1990, the suicide rate of China's rural women was the world's highest. They would hang themselves and make a terrible scene. Since they started working, the newspapers said they did not commit suicide anymore. But then a new odd word appeared: "Motherless Villages." Rural women no longer committed suicide; they ran way. In 2000, I read a report titled "wild mandarin ducks are likely to separate", about the fragile marriages of migrant workers who are living apart from each other. The women who run away also are married women living in a different place.
In Beijing, in these villages within the city, there are many of these migrant children without a mother. Perhaps people like to divide into groups because birds of a feather flock together. The two friends of my eldest daughter both were children like this. Their fate is miserable.
My eldest daughter followed the subtitles on the TV and became literate, reading newspapers and novels. Later, when she no longer needed to take care of her little sister, she started working as a laborer at the age of fourteen. While working hard, she studied more trades. She has turned twenty this year and is now a white-collar worker with an annual salary of 90.000 [±13.000US$]. In comparison, Ding Jianping and Li Jingni of the same age as her, have become screws in the world's factory – because there was no one to pray for them. They are lined up like Terracotta warriors, leading a puppet-like life.
Anyone who has ever raised a cat or a dog knows how they will guard their cubs. Similarly, people are mammals. A woman who abandons her child lives with a bleeding heart.
6
Throughout the many years of my working life, I found that I could no longer trust people. All my contacts were quite superficial, and sometimes I was even afraid to greet people. I helped myself get better through a psychology book, from which I learned it was "social anxiety", also called "social phobia." Once it deteriorates, it can turn into a "clinical depression." It can only be cured with love. I thought of my mother's love for me, and that in this world only my mother will forever love me. I thought about this so hard every day, and my mental condition did not deteriorate.
"I can only be here, writing these words, expressing my shame. What else can I do?"
This year, my mother called me on the phone and told me that our production team was collecting land to build the Zhengwan high-speed train station. The residence permit of my daughters and me and the whole family of my big brother is still registered in the village, where we have land. With the village confiscating land, they only give 23.000 yuan [±3330U$] for an acre. It is unfair. The team leader posted an announcement that every household needed to send a legal representative to file a complaint with the government, and needed to fight for their own rights. Since my brother was out to work, my mother was the only one who could represent our family.
Mother told me that she followed the legal rights team and went to the town hall, county administration, and city hall. Wherever they went, they were pushed back by the youngsters working as guards to maintain social stability. The captain of the legal rights team was sixty years old, the youngest member of the team, and he broke four ribs. The guards were conscientious about my eighty-year-old mother, and they did not push her, but they did pull her away by the arm. In doing so, they dislocated her shoulder.
The acre of land was bought up for 22.000 [±3185$] altogether. Per capita it is already very little, but how can the few people who cannot work continue to live? There are no authorities who want to think about it, there are no people willing to think about their soul. In every corner of the Divine Land, it is this way, and everyone has accepted the misfortunes as decreed by fate.
I think of the cold wind in the first month of the lunar year, and how my 81-year-old mother is still fighting for her children who did not make something of themselves, how she is running for her children. I can only be here, writing these words, expressing my shame. What else can I do?
What can I do for my mother? Mother is a good person. In my childhood, most of the people in our village were picking fights with the immigrants from Jun prefecture behind our house, who moved there to repair the Danjiangkou reservoir. The most famous person of the Jun Prefecture is called Chen Shimei, who was executed by Bao Qingtian. Jun Prefecture city is now underwater. My mother, as a strong person within the village, on top of the pyramid, always appeared to stop the bullying of the immigrants. When I grew up and came to the big city to survive, I became the weak one at the lowest rung of society. As the daughter of a strong rural woman, I was often bullied by people in the city. I would then think: do people bully others who are weaker than they are to get a physiological pleasure? Or is it how genes work? Since then, I have had this idea that I will pass on love and dignity to everyone I meet who is weaker than I am.
Can't you always do something in life? I am incompetent, I am so poor, but I can still do something!
In the streets of Beijing, I embrace every disabled homeless person. I embrace every mentally ill person. I use my hugs to pass on mother's love, to return mother's love.
My eldest daughter told me that since she went to work at a cultural company, she gets a bottle of Huiyuan Juice every day. My daughter is not used to drinking juice. Every day after work, she will take the drink to the homeless grannie who is collecting scraps at the waste bin near the company gate, and she will give it to her.
– – End – –
– Translated by Manya Koetse
Follow @WhatsOnWeibo
[showad block=1]
©2017 Whatsonweibo. All rights reserved. Do not reproduce our content without permission – you can contact us at info@whatsonweibo.com.
Leftover in China: The Women Shaping the World's Next Superpower by Roseann Lake
In a new book on China's Leftover Women, author Roseann Lakes highlights the strength and merit of China's unmarried women.
With Leftover in China – The Women Shaping the World's Next Superpower, author Roseann Lake brings a deeply insightful and captivating account of China's so-called 'leftover women' – the unmarried females who are shaping the future of the PRC. A must-read book for this Spring Festival holiday.
As the count-down for China's most important event of the year, the Spring Festival, has started, countless unmarried daughters and sons anticipate the reunion with their parents and relatives with some horror. "Why are you still single?" is amongst the top-dreaded questions they are facing during the New Year's dinners at the family dining table.
More so than the bachelor sons, it's China's unmarried daughters in their late twenties and early thirties who came to be at the center of a media storm over the past decade. The so-called 'leftover women' (剩女 shèngnǚ) have become a source of critique, banter, worry, fascination, and inspiration for the media, both in- and outside China.
The term shèngnǚ became a catchphrase ever since the Chinese Ministry of Education listed it as one of the newest additions to Chinese vocabulary in 2007. The shengnü label is mainly applied to unmarried (urban) women in their late twenties or early thirties who are generally well-educated and goal-oriented, but who came to be associated with 'leftover food' because of their single status and long-standing beliefs about the right age to marry.
One 2015 survey by Chinese dating site Zhenai, that was held amongst 1452 single men and women, shows that 50% of Chinese men think that women who are still single at the age of 25 are 'leftovers.'
SILVER LININGS
"I'm pro-active about finding a partner, but not to the extent that it gets in the way of other ambitions."
After the success of much-acclaimed books such as Factory Girls
(Leslie T. Chang 2008) and Leftover Women: The Resurgence of Gender Inequality in China
(Leta Hong Fincher 2014), Leftover in China: The Women Shaping the World's Next Superpower  (2018) by Roseann Lake, Cuba correspondent for The Economist, brings fresh insights into the role and position of young women in a rapidly-changing society.
At the root of the 'leftover women' phenomenon and the media frenzy around it lies China's One-Child Policy (1979-2015), the country's imbalanced sex ratio, and traditional perceptions on wives and mothers being the building blocks of Chinese families and the nation at large.
Lake describes how the onset of China's One-Child Policy and a traditional preference for sons, together with the available ultrasound technology in the late 1980s, led to an enormous rise of abortions on female fetuses. The gender imbalance it brought about is most severe in China's rural areas; in places such as Tianmen, Hubei, the gender ratio is a shocking 176 males to 100 females. It leaves villages full of men who are unable to find a bride and start a family. Guānggùn (光棍), they're also called, literally the "bare branches" of their hometowns.
While the 'bare branches' reside in China's more rural areas, the 'leftover women' live in China's more urban areas. The 'bare branches' and 'leftover women' both have difficulties in finding a partner, albeit for radically different reasons. For the rural men, there simply are not enough marriage candidates, whereas for the urban women, there are not enough suitable marriage candidates. A major difference between the countryside and the urban environment is that China's cities have seen a much better-balanced gender ratio, with parents pampering and pressuring their only child – whether it was a boy or girl.
Although Lake does explain the "gruesome cloud" of China's One-Child Policy and female foeticide and the demographic problems it has triggered, she especially focuses on the "silver lining," which is that the sociopolitical circumstances have also 'forced' parents to value their daughters more than ever before. Over the past decades, millions of Chinese daughters have been given the opportunities and liberties their mothers and grandmothers never had. Their increased educational and professional prospects have made marriage somewhat less of a priority for them.
While China's unmarried, urban woman are often stigmatized by Chinese state media for being too 'spoilt', 'picky', or 'promiscuous' to marry, Roseann Lake casts an entirely different light on China's urban bachelorettes as being determined, independent, and self-assured. "I'm pro-active about finding a partner," one of the 'leftover women' in Lake's book says: "But not to the extent that it gets in the way of other ambitions."
CHANGING TIMES, CHANGING LOVE
"Leftover women are resisting ultimatums to wed because they want to marry for love, and not just for the sake of being married."
Lake's strong connection to Chinese culture and society jumps off the pages of Leftover in China, in which she playfully and compellingly offers a window into the female experience in modern China, explaining fascinating concepts that are unique to modern-day society. One such example is the 'phantom third stories' phenomenon; two-story houses with an unfinished 'fake' third story, built by unmarried men and their family to make the house appear more grandiose in the hopes of attracting a wife.
The interest in China started when Lake took a sabbatical from her job with the French government in New York, and went to Beijing. "I was only supposed to stay for three months," she tells What's on Weibo: "But shortly into my stay I bought a hot orange electric – Chinese – 'Vespa', and that changed everything."
As Lake was riding her scooter, which she lovingly nicknamed 'Fanta', she took in the city and all of its aspects, including its love and romantic relationships. On what first caught her attention within this field, she explains that it started one afternoon as she was riding her scooter in Beijing and spotted a very angry Chinese woman on the side of the road, screaming profanities at a man who appeared to be her romantic partner. The altercation turned violent, and it was not the first time Lake had witnessed such a scene between couples in public.
"I felt that something seemed afoul with the state of romantic relationships in China," she says – which was a start of her interest and research into romance, love, and the role of Chinese women in this. "For thousands of years, marriage has largely been a mercenary, transactional agreement in China, made with the best interests of the key stakeholders – the parents – in mind."
Romantic love as a reason for marriage in China, Lake says, is a relatively new concept. She tells What's on Weibo: "Down the line, this better helped me understand the situation of leftover women – many of which, as I discovered, were resisting ultimatums to wed because they wanted to marry for love, and not just for the sake of being married."
The topic of China's changing marriage values and the generation gap in perceptions on love and marriage between parents and their daughters recurringly comes back in Lake's book, for which she followed the lives of various 'leftover women' over a period of several years. Through the stories of women such as Christy, the CEO of a successful Beijing PR firm, or June, a "return turtle" who came back to the mainland after graduating from Yale, readers can get a grasp of the pressures and problems many single women are facing in China today.
An important lesson to draw from this book is that the phenomenon of China's 'leftover women' cannot be explained through a unidimensional lens. Lake highlights China's historical, societal, cultural, and economic dimensions in her approach of why this large group of unmarried women, despite all of their personal, academic and professional achievements, are still being labeled through their single status.
THE TOAST OF THE NATION
"There is irony and absurdity in the fact that these women are referred to as "leftover" but are really such an important part of China's future."
In 2016, an ad campaign by skincare brand SK-II titled 'She Finally Goes to the Marriage Corner' (她最后去了相亲角) gained huge popularity on Chinese social media. The short video showed how women, pressured to get married by their families and society, pluck up the courage to speak out and get their message heard.
The video received much praise, with many women protesting against the derogatory 'leftover women' label. CCTV recently also posted a feature article on social media in which various women plead for the elimination of the "leftover woman" or shèngnǚ label.
Why, then, would Lake still refer to the 'leftover' label on the cover of her book? About the book's title, Lake says: "There was a different title that I preferred, but my publisher disagreed with it, so we compromised on 'Leftover in China.' It has grown on me. I'm told that for non-fiction books, the subtitle is just as important as the title itself, and I think "The Women Shaping the World's Next Superpower" is apt. It underscores the irony and absurdity of the fact that these women are referred to as "leftover" but are really such an important part of China's future."
Throughout the course of writing this book, Lake spoke to many experts on the importance of China's young (unmarried) women in shaping Chinese economics. One of them is Dr. Kaiping Peng, the founding chair of the Department of Psychology at Tsinghua University, who is quoted as saying: "The Chinese economic miracle has two secrets. The first are migrant workers, and the second are young, educated women."
All the love, time, and money that Chinese parents and grandparents have invested in their only (grand)daughter has now paid off – not just for them, but for the economy at large. These well-educated and hard-working women play a powerful role in running China's economic engine.
THE FUTURE OF CHINA'S LEFTOVER WOMEN
"Few people know that the most imbalanced year for sex ratio at birth in China was actually 2005."
When talking about the future of China's 'leftover women,' Lake suspects that they will continue to get married later in life or not at all – on trend with what is also happening in countries such as Japan or South Korea. "This would be much to the dismay of the Chinese government" Lake says, "- which desperately wants babies, but hasn't done much to incentivize or make it easier for women to have them."
Social media platforms such as Weibo and WeChat also play an important role in the lives of these women: "When I was living in China and writing the first drafts of this book, there were a few groups on Weixin [WeChat] where women would chat, share articles, and plan gatherings. They've dramatically multiplied! More content is shared, more ideas are exchanged, and the ease of these platforms means that Chinese women abroad can easily remain a part of the conversation."
Lake is more worried about the so-called guānggùn, China's 'bare branches': "We all may imagine that the worst years for gendercide were in the 80s and 90s, when population controls were stricter in China, but I think few people know that the most imbalanced year for sex ratio at birth in China was actually 2005. That means that boys who are now 13 years old will likely have a harder time finding a wife than any generations of men before them."
This Spring Festival, Lake is anticipating the launch of her book (release February 13, 2018), which has already been listed as one of the must-read books for 2018 by the South China Morning Post.
For China's many bachelorettes, they'll just have to face the nagging questions at the New Year's dining table, but they need not worry too much about being called 'leftover women.' Through books such as these, the term loses its derogatory tone – it is becoming a badge of honor instead.

Leftover in China: The Women Shaping the World's Next Superpower by Roseann Lake is now available for pre-sale:
Get on Amazon: Leftover in China: The Women Shaping the World's Next Superpower

Get on iTunes: Leftover in China: The Women Shaping the World's Next Superpower
Get on Book Depository: Leftover in China: The Women Shaping the World's Next Superpower
By Manya Koetse
Follow @whatsonweibo
Spotted a mistake or want to add something? Please let us know in comments below or email us.
©2018 Whatsonweibo. All rights reserved. Do not reproduce our content without permission – you can contact us at info@whatsonweibo.com.
Remembering San Mao – the Bohemian Writer That Captured the Hearts of Millions of Chinese
27 years after her suicide, bohemian writer San Mao still strikes a chord with Chinese netizens.
Renowned author and world traveler San Mao (三毛) was one of the first Chinese mass media celebrities. Exactly 27 years after her passing, Weibo netizens collectively commemorate her free spirit, inspirational life, and tragic death.
In a time when Beijing's first fast-food restaurants opened their doors, people were hooked on Teresa Tang's sweet voice, and television sets entered Chinese living rooms, pirate editions of books by the wildly popular Chinese author San Mao first started spreading all over mainland China.
Before this time in the late 1980s, the female author was already a celebrity in Taiwan and Hong Kong since the 1970s; not just because of her many books, newspaper columns, song lyrics, and public lectures, but also because of her free, cosmopolitan, and "legendary" life that captured the imagination of many Chinese eager to look beyond their own borders.
Researcher Miriam Lang (2015) describes San Mao as "one of the first mass media celebrities in the Chinese-speaking world" (440).
On January 4th 2018, the 20th-century writer became a trending topic on social media when various media commemorated her. Chinese state media outlet People's Daily dedicated a post to the iconic author on Weibo, titled "Today, we cherish the memory of San Mao."
People's Daily writes:
"She was born in Chongqing, moved to Taiwan, studied in Spain, and settled in the Sahara. All of her life she pursued freedom and touched the hearts of many with all of her words. Her love-story with Jose stirred people's emotions. Her mother said that maybe her life was not perfect enough for her, but we now know that her life-long pursuit of her dreams has already become romantic legend. Today, in 1991, writer San Mao committed suicide."
Besides that the post itself attracted thousands of comments and was shared nearly 3800 times, many other media outlets and netizens also posted their own commemorations to the author on Weibo. One post by the Communist Youth League received more than 100,000 comments on January 4th.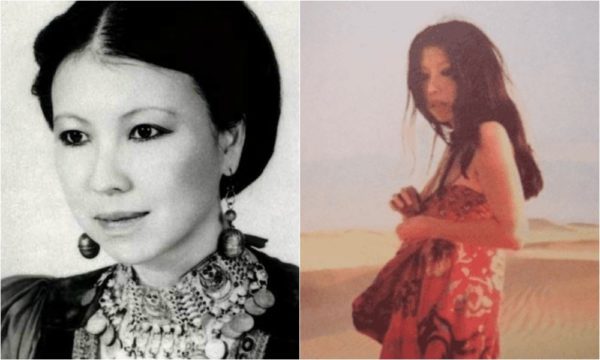 "She was the first author I really loved," one person comments: "Whether she was in the Sahara or Madrid, the way she describes her love has become like a little gemstone in my own life."

A Woman Writer Named Chen, Echo, and San Mao

San Mao is known as the wandering writer. Throughout her life, she moved from place to place; a life pattern that already started forming in the early years of her childhood.
San Mao was born in Chongqing, China, in 1943. Her parents, mother Miao Jinlan and father Chen Siqing, named their little girl Chen Mao Ping (陈懋平). Chen, however, later preferred to be called Chen Ping, and gave herself the English name of 'Echo' to honor her painting teacher. Once she started writing, she used the pen name San Mao (三毛), which is how she came to be remembered.
San Mao's early years took her from wartime Chongqing via Nanjing to Taiwan, where the 6-year-old girl had trouble fitting in at school. She preferred reading books over doing schoolwork, and while she read literary classics such as Don Quixote at an early age, she failed in mathematics and received low grades.
After a teacher at her Taipei school embarrassed her in front of her classmates by drawing a '0' grade on her face and making her parade around, she refused to continue her classes there and was home-schooled by private tutors and her own father, who was a lawyer (Chen 2007).
After studying Philosophy at the Chinese Culture University in Taiwan, the 20-year-old San Mao set out to broaden her horizons and moved to Spain, where she enrolled at the University of Madrid. It was the start of her bohemian lifestyle, that brought her from Spain to Germany, from the Sahara Desert to the Canary Islands, and from Central and South America back to Taiwan.
San Mao experienced many adventures but also had to face many difficult times. Her first great love whom she was to be married to, a German teacher 19 years her senior, died of a heart attack when San Mao was 26 old.
Ten years later, her Spanish husband Jose Maria Quero Y Ruiz, whom San Mao lovingly called 'He Xi' (荷西) and with whom she had spent six years in the desert, tragically died during a diving accident.
Miriam Lang, in her study of San Mao (2015), describes her as "unusual for a woman of her time and place"; she traveled far from home, married a non-Chinese man, and remained childless. Nonetheless, Lang notes, San Mao was also traditional in that she represented herself as a "happy housewife" while married, and expressed conservative feminine values in her books (443).
Although San Mao published her first book at the of 19, she did not really gain fame until the release of her first book The Stories of the Sahara (撒哈拉的故事) in 1976. This work revolves around San Mao's personal experiences in the Sahara desert together with her husband Jose (Ying 2010, 162).

An Unhappy Ending

In the decade following her husband's death, San Mao first set out on a 6-month journey to America but then traveled less and finally settled in Taiwan in 1982, where she started teaching literature and creative writing at the Chinese Culture University.
Being a celebrity, her classes were always packed – students lined up to attend her lectures.
In 1989, she first visited mainland China again since her childhood, where she started working on the screenplay of Red Dust, a love story set during the Sino-Japanese war. Although the film eventually received much acclaim – even winning the prize for Best Film at the Golden Horse Awards of 1990 – San Mao received criticism for creating a "too positive picture" of the leading male character, who was perceived to be a traitor to the Chinese nation (Lang 2015, 442).
Despite all of her activities in her later career, San Mao never parallelled the success she had with her stories about the Sahara. In 1990, San claimed she had won a literary prize in Spain for novella written in Spanish, but the work appeared to be non-existent (Lang 2015,442).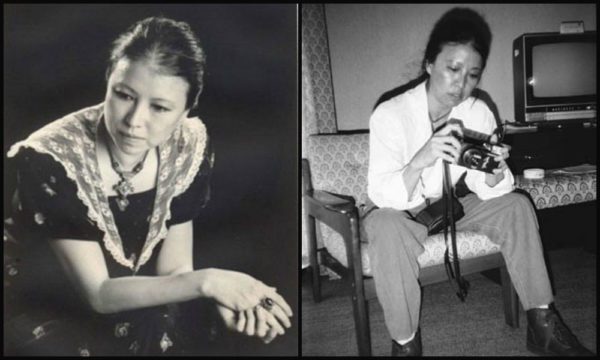 In early 1991, San Mao admitted herself to a hospital in Taiwan where she was tested for cancer. The results turned out negative, but San reportedly asked the nurse for a sleeping pill for the night and asked her not to wake her (Chen 2007).
San Mao ended her own life by hanging on January 4, 1991, at Rongmin General Hospital. She was 47 years old.
Father Jerry Martinson, a Jesuit priest who knew San Mao for years as the brother of her close friend Barry Martinson, told UCA News two weeks after her suicide that San Mao "desired to escape from her fame's pressure and emotional entanglements, and to reunite with Jose (..). His death was a trauma in her life."
He also said that Antoine Saint-Exupery's The Little Prince was San Mao's favorite reading: "At the end of the story, the Little Prince wanted to go back to his planet, reachable only through short suffering."
Throughout her life, San Mao visited over 54 countries and wrote a total of 26 complete works (Chen 2007; Lang 2015, 442; Huang 2017). An English translation of her work Stories of the Sahara (1976) is expected to be released by publishing house Bloomsbury in 2018.

Online "San Mao Fever"

The suicide of San Mao generated a new wave of "San Mao fever" in the 1990s. And now, more than two decades after her death, the Chinese celebrity still has major appeal to social media users, who post her quotes, photos, and audio segments.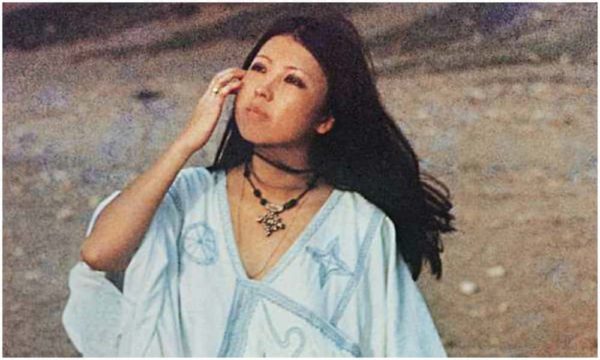 "How I love San Mao," one person writes: "Her every word is just immersed with her wisdom."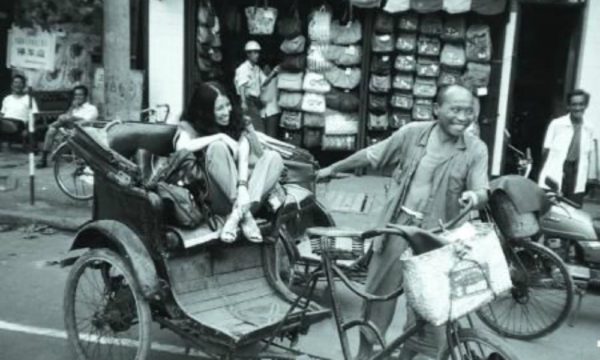 But not all commenters are equally positive. Some say that San Mao is representative of a time when Chinese women "blindly followed" western values, adoring foreign men.
For the majority of commenters, however, San Mao is a name that brings out new inspiration or old memories. "Whenever I think about her stories from the Sahara, it just moves me."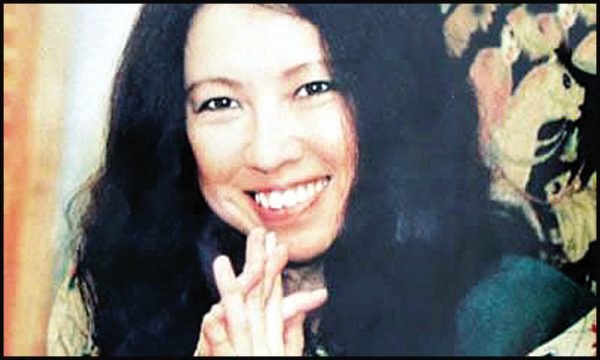 One Weibo user honors San Mao by posting one of her quotes*:
"Often, I asked myself, what is distance? Then I heard my own answer, saying that distance is what I desired most in life – that it is freedom.
A freedom far, far away, like the air.
At that moment, I realized that I had slowly released myself from all the things I didn't need that were binding me to my life. I then thought: I can go to the most remote corners of the earth if that is where my heart wants to go.
It was in that moment, that my freedom had finally arrived."
If you are interested in this story you might also be interested in reading the story of Li Xianglan, the superstar who was caught between China and Japan during the Second Sino-Japanese War.
The Stories of the Sahara (in Chinese) can be purchased from Amazon:
The story of the Sahara (Chinese Edition)
The complete works of San Mao can also be purchased in Chinese online:
The Complete Works of Sanmao (Chinese Edition)
iTunes also offers The Stories of the Sahara in Chinese:

By Manya Koetse
Follow @whatsonweibo
Sources & References
Chen, Shaoshua. 2007. "San Mao – Taiwan's Wandering Writer." Women of China, November 30. http://www.womenofchina.cn/womenofchina/html1/people/writers/8/8989-1.htm [4.1.18].
Huang, Echo. 2017. "The brave, tragic adventurer who inspired generations of Chinese girls to adopt her nickname." Quartz Magazine, April 24. https://qz.com/963273/the-world-traveling-writer-san-mao-inspired-generations-of-girls-to-adopt-her-nickname-echo/ [4.1.18].
Lang, Miriam. 2015 (2003). In Lily Xiao Hong Lee and A.D. Stefanowska (eds), Biographical Dictionary of Chinese women – The Twentieth-Century 1912-2000. London/New York: Routledge.
Treichel, Tamara. 2013. "The Echo Effect." Global Times, March 10. http://www.globaltimes.cn/content/767044.shtml [4.1.18].
UCA News. 1991. "PRIEST SAYS WRITER WHO COMMITTED SUICIDE WANTED TO BECOME CATHOLIC NUN." UCA News, February 21. https://www.ucanews.com/story-archive/?post_name=/1991/02/19/priest-says-writer-who-committed-suicide-wanted-to-become-catholic-nun&post_id=32086 [7.1.18].
Ying, Li-hua. 2010. Historical Dictionary of Modern Chinese Literature. Lanham: The Scarecrow Press.
Images
http://www.baike.com/wiki/%E4%B8%89%E6%AF%9B%5B%E4%BD%9C%E5%AE%B6%5D
http://designblog.rietveldacademie.nl/?tag=mask
http://cq.people.com.cn/GB/365409/c24845560.html
http://www.360doc.com/content/14/0623/15/700274_389097947.shtml
https://www.lemiaunoir.com/san-mao-mujer-escritora/
http://www.sohu.com/a/142240780_767795
http://www.sohu.com/a/130964781_488738
https://elpais.com/elpais/2016/10/25/inenglish/1477405923_390849.html
* "常常,我跟自己说,到底远方是什么东西。
然后我听见我自己回答,说远方是你这一生现在最渴望的东西,就是自由。
很远很远的,一种像空气一样的自由。
在那个时候开始,我发觉,我一点一点脱去了束缚我生命的一切不需要的东西。
在那个时候,海角天涯,只要我心里想到,我就可以去。
我的自由终于在这个时候来到了."
Spotted a mistake or want to add something? Please let us know in comments below or email us.
©2018 Whatsonweibo. All rights reserved. Do not reproduce our content without permission – you can contact us at info@whatsonweibo.com.