How China's New Anti-Crime Policy Made a Hunt for Two Jailbreak Fugitives Go Viral
The CPC actively involves and rewards citizens in their new policy on combatting crimes.
In early October of 2018, a major manhunt on two jailbreak fugitives from a Liaoning prison dominated the news for days and caused a sensation on the Chinese internet. With the 100,000 yuan (US$14,500) reward notice going viral, it marked the first grand online exposure of the Chinese government's policy to involve its citizens in combatting crime actively, but many netizens question how safe it is for citizens to meddle in criminal affairs.
News about a prison escape of two convicted criminals captured the attention of netizens for days in the first week of October, with the fugitives' background information, the thrilling chase, and the 100,000 yuan (US$14,500) reward notice all turning out to be the perfect ingredients to keep people hooked on the story, that also happened to occur during the National Day holiday.
The incident was extra special because it was the first major case in which the Chinese government's 'new' method on battling crime by actively involving the public, received massive attention.
Timeline of the Chase
* Thursday, October 4th, morning:
News comes out that two prisoners have managed to escape from Lingyuan Third Prison in Liaoning province. According to the Beijing Youth Daily, the two criminals stole prison guards' uniforms and used the attached security cards to get out of the building.
The fugitives, two men by the names of Zhang Guilin (33, 张贵林) and Wang Lei (39, 王磊), were both sentenced to life imprisonment for, respectively, armed robbery and the involvement in kidnapping and murder of an 11-year-old child. Zhang, also nicknamed "Flying Zhang," gained a reputation for previous prison escapes in 2011 and 2012; the October jailbreak marks his third successful prison escape.
*October 4th, morning:
Soon after the criminals escaped from prison, the Lingyuan Municipal Public Security Bureau issues a notice sharing the identity of the fugitives, asking the public to provide clues about their whereabouts. They also announce the clue leading to their arrest will be rewarded with a staggering US$14,500.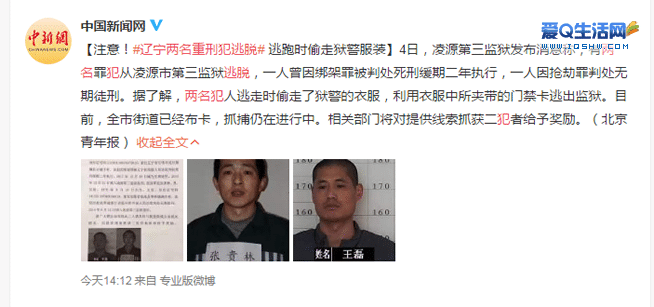 The news quickly spreads on Chinese social media, and within no time, the hashtag "Two heavy criminals escaped from prison" #两名重刑犯逃脱# goes viral and receives 170 million views.
*October 4th, 11 am:
The first tip-off: Beijing News publishes crucial surveillance camera footage that was given to police by a small shop in Songzhangzi, only 20 kilometers away from Lingyuan Third prison. It shows the two fugitives buying some food, beverages, and cigarettes, just hours after their escape from prison.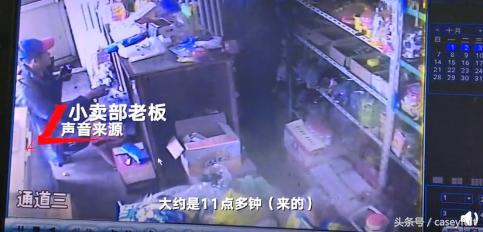 *October 4th, 5 pm:
Wang is spotted at another shop in a village in Pingquan County, in neighboring Hebei province, where he stays for about 10 minutes to buy liquor, beer, mineral water, and sausages.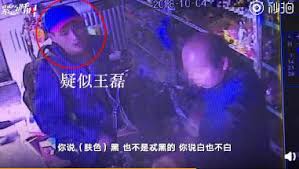 Police rush to the kiosk shortly after. According to China Daily, about 800 police quickly arrive and nearly 1,000 villagers assist in the manhunt, searching the area from north to south.
*Friday, October 5th:
On the second day of the nationwide manhunt, a fatal crash occurs with a police car involved in the chase for the fugitives. The police car, with four police officers from the Hebei Police Department, was on its way to catch the breakers when it crashed into a tree. Two police officers did not survive the crash.
On Friday night, 430 officers are dispatched to Pingquan, along with 100 prison guards.
*Saturday afternoon, October 6th:
Within 50 hours of their escape, Wang and Zhang are captured. Police in the Hebei city of Chengde dispatch drones to scour the area and spot the convicts in the village of Taitoushan.
According to news reports, Zhang is arrested when he stops to ask a villager for directions. His fellow escapee is caught 20 minutes later.
The hashtags "Two escaped criminals from Liaoning are caught" #逃犯落网视频曝光# and "Video showing arrested fugitives" 逃犯落网视频曝光 are viewed millions of times.
Authorities in Liaoning launch an investigation, and the warden of Lingyuan Prison is dismissed from his position.
"Public Reporting on Crime"
The Lingyuan jailbreak fugitive case is the first example of a reward notice going viral since the PRC government launched a new trial policy in combatting corruption and other illegal practices earlier in 2018.
The 'new' policy is called "Public Reporting on Crime" (群众举报黑恶势力违法犯罪), and aims at actively involving and rewarding citizens in providing information about the whereabouts of criminals.
The policy was featured in various media reports in summer of 2018, as a method introduced by the State Council of the People's Republic of China, the Supreme's People's Court, Ministry of Public Security, and the Ministry of Justice.
The policy defines 11 categories in which citizens can report illegal practices, including the misuse of (political) power, illegal gambling practices, fraud in various industry sectors, and extortion.
The official document in which the role of the public in the combat of illegal activities was especially stressed, was already issued by authorities in February of 2018 ("关于依法严厉打击黑恶势力违法犯罪的通告", see Pkulaw.cn).
Amongst the first provinces to experiment with the police are, among others, Henan province, Hainan, and Liaoning province, where the method seems fruitful. In August, the Hainan Police department issued a notice asking for the public's help in finding 17 fugitives. Attached to the notice where their names, addresses, and photographs. Within two days, 11 of these 17 fugitives were caught by the police.
In Liaoning province, the police started a campaign providing digital and non-digital information about the new policy and the criminals they were looking for. According to local media, they soon received 300 clues and 158 fugitives who turned themselves in.
Possibly as a result of the first successes of the trial policy, the Ministry of Public Security of the People's Republic of China, wrote an extension on the policy concerning drugs. On the official website of the Ministry, they published a list of rewards for providing information about 'drugs practices'. On the list, it says precisely what people can earn for providing clues about several kinds of drugs, where clues relating to soft drugs such as marihuana will receive a lower reward than those relating to hard drugs such as heroin.
State media have been actively propagating the measure in 2018, also reporting on occasions where people are rewarded for giving clues to the police. To protect their identity, these people will commonly wear masks – sometimes even cute panda ones.
Scepticism on Safety
Wearing panda masks or not, there is ample skepticism online on whether or not providing information to the police is a dangerous move for those involved.
In the case of the Liaoning fugitives, many worried about the identity of the shopkeepers who provided the police with clues and security footage after the fugitives had visited their shops.
After the first sighting of the two criminals in the small store in Songzhangzi, Chinese media reported details on the shop and its owner, which led to much criticism on Weibo. Some commenters wrote: "You brain-dead media, how can you bring out information like this, and who is going to take responsibility when people retaliate against this man?"
Many others expressed their worries, saying: "Isn't is dangerous to expose the boss [of the shop] like this?", and "Please do protect this shop owner, thank you!"
Other netizens wrote: "After seeing this news, I know for sure, I will never report on crimes. It's too dangerous, I don't want to die."
The public reporting policy states that the personal safety and confidentiality of 'whistleblowers' is guaranteed and that those who turn against these people will be punished severely. According to a post on Weibo by Beijing News, the small shopkeeper in question also received 24-hour police protection in front of his shop.
Concerning the case of the two escaped prisoners, so far, it is not yet clear if the main reward has been given out to citizens for giving the main clue that led to their recapture.
What does seem evident in this case, is that people, despite some worries about their safety, are more than willing to report illegal practices to the police when they know there might be a big reward waiting for them.
By Gabi Verberg and Manya Koetse
Follow @whatsonweibo
Spotted a mistake or want to add something? Please let us know in comments below or email us.
©2018 Whatsonweibo. All rights reserved. Do not reproduce our content without permission – you can contact us at info@whatsonweibo.com.
The Day After the "3•21" Devastating Yancheng Explosion: 47 Dead, 640 Injured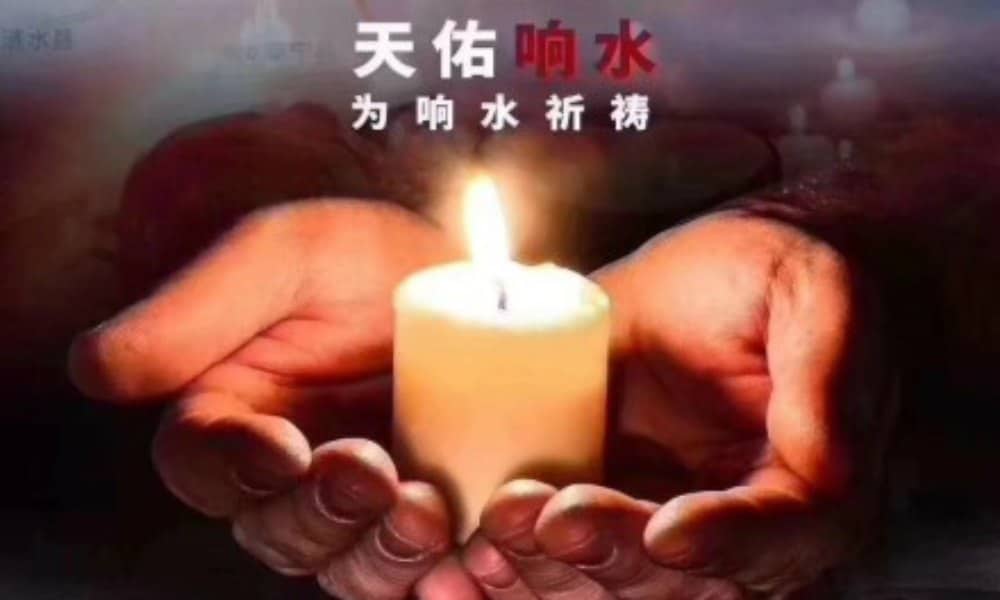 Last updated
The enormous explosion at a chemical plant in Jiangsu's Yancheng on March 21st has sent shockwaves through the country. While state media are focusing on the efforts of rescue workers, Chinese social media users are mourning the lives lost and are searching for those still missing.
One day after a devastating explosion occurred at a chemical plant in Yancheng city in Jiangsu, at the Xiangshui Eco-chemical Industrial Zone, the number of confirmed casualties and injured has now gone up to 47 dead, 90 critically injured, with around 640 requiring hospital treatment (issued Friday 19.00 local time).
The explosion happened on Thursday around 14.48 local time at the Jiangsu Tianjiayi Chemical Plant (天嘉宜化工厂). Images and videos of the explosion and its aftermath quickly spread on Weibo and other social media, showing the huge impact of the blast.
Footage showed shattered windows from buildings in the area and injured persons lying on the streets. Other videos showed children crying and blood on the pavements. There are residential areas and at least seven schools located in the vicinity of the chemical plant, leading to injuries among residents and students due to glass that was allegedly "flying around."
Footage published by WeMedia show the impact of the Jiangsu Yancheng chemical plant explosion that occurred around 14.00 local time – https://t.co/pXM7Eg6Jf6 pic.twitter.com/LEL36M30z5

— Manya Koetse (@manyapan) 21 maart 2019
It is reported that there are residential areas and 7 schools in the vicinity of where the Yancheng explosion happened, people have been injured because of glass that was "flying around," eyewitnesses said. pic.twitter.com/LYYNQgwLl4

— Manya Koetse (@manyapan) 21 maart 2019
According to official sources on Weibo, a total of 930 firefighters worked side by side to control the fire.
The hashtag "Lining Up to Donate Blood in Xiangshui" (#响水市民自发排队献血#) also attracted some attention on Weibo, with state media reporting that dozens of local residents have donated blood to help the injured. On Thursday night, there were long lines at a local mobile blood donation bus.
What is quite clear from the Chinese media reports on the incident and the social media posts coming from official (authorities) accounts, is that there is an emphasis on the number of people who are helping out, rather than a focus on the number of people that were killed: there are at least 930 firefighters, 192 fire trucks, 9 heavy construction machinery, 200 police officers, 88 people rescued, 3500 medical staff, 200 people donating blood, etc. – the number of people joining forces to provide assistance in the area is overwhelming.
A man is rescued from the site of the devastating Yancheng explosion, and firefighters give him a phone to call home to let them know he's come out alive. He's visibly emotional and shocked, yet the conversation seems so casual: "I was out of battery", "Where are you going?".. pic.twitter.com/f4RBU33AbN

— Manya Koetse (@manyapan) 22 maart 2019
Meanwhile, there are desperate family members who are turning to social media in search of loved ones, posting their photos and asking people if they know anything about their whereabouts since the explosion.
While dozens of Weibo users are airing their grievances on what happened, there are also more personal stories coming out. The wife of the local factory worker Jiang is devastated; her husband of four years, father of one son, celebrated his 30th birthday on Thursday. She received a message from her husband twenty minutes before the explosion occurred. He was one of the many people who lost their lives.
On Thursday, Chinese netizens complained that their posts about the Yancheng explosion were being taken offline, suggesting that information flows relating to the incident are being strictly controlled. "This is just too big to conceal," one commenter said.
This is not the first time such an explosion makes headlines in China. In 2015, an enormous explosion at a petrol storage station in Tianjin killed 173 people and caused hundreds of people to be injured. Two years ago, an explosion at a Shandong petrochemical plant left 13 people dead.
By Manya Koetse 
Spotted a mistake or want to add something? Please email us.
©2019 Whatsonweibo. All rights reserved. Do not reproduce our content without permission – you can contact us at info@whatsonweibo.com.
Chinese Netizens' Response to New Zealand Mosque Attacks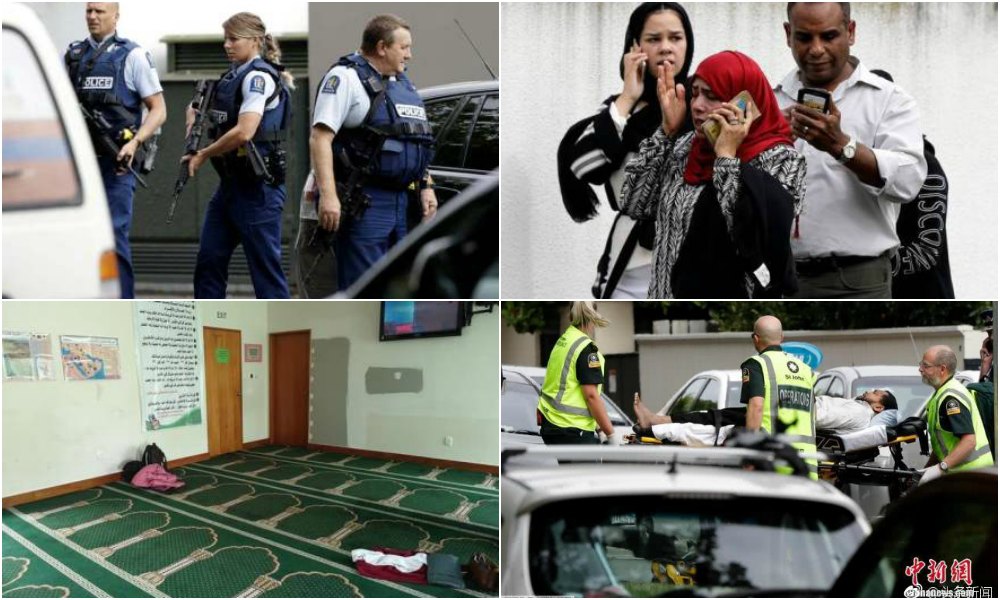 The shocking New Zealand mosque attack, killing at least 49 people, is making headlines worldwide. On Weibo, it is the top trending topic today. A short overview of some of the reactions on Chinese social media.
At least 49 people were killed and 20 wounded when an attacker opened fire at two mosques in Christchurch, New Zealand, on Friday. According to various media reports, one man in his late 20s had been arrested and charged with murder. Three other people, two men and one woman, have also been arrested in relation to the attack.
Footage of the brutal shootings, which was live-streamed by the gunman, has been making its rounds on social media. Although the videos are being taken down from Facebook and Twitter, people are still sharing the shocking images and footage on Weibo at time of writing.
The gunman, who has been named as the 28-year-old Brenton Tarrant, reportedly also posted a 70-page manifesto online expressing white supremacist views.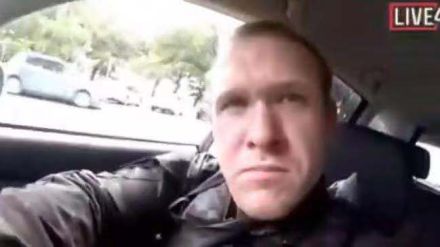 On Chinese social media platform Sina Weibo, the New Zealand mosque attack became a number one trending topic on Friday night, local time, with the hashtag "New Zealand Shootings" (#新西兰枪击案#) receiving at least 130 million views, and thousands of reactions.
"It takes the collaborate efforts of all people to work on a beautiful world, it just takes a few people to destroy it," one Weibo user wrote.
"Extremism is incredibly scary," others said. "I saw the livestreaming video and it's too cruel – like a massacre from a shooter video game." "I'm so shaken, I don't even want to think of the panic these people must have felt."
"I've seen the footage, and this is so horrible. It makes me want to cry. It's a massacre." Other commenters also write: "This is just so inhumane."
One aspect that especially attracted attention on Chinese social media is that, according to many people posting on Weibo and Wechat, the main suspect expressed in his manifesto that the nation he felt closest to in terms of his "political and social values" is "that of the People's Republic of China."
Journalist Matthew Keys reportedly uploaded the main suspect's manifesto, which was published on January 21, 2019. This article says that to the question about whether he was a fascist, Tarrant indeed wrote that "the nation with the closest political and social values to my own is the People's Republic of China."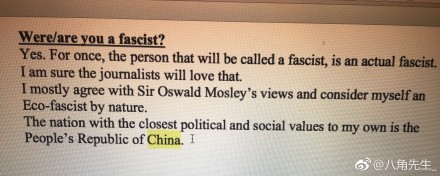 Some netizens wrote that, in mentioning the PRC, the shooter "also vilified China." Others also said that the shootings definitely "do not correspond to the values of China."
There are also dozens of Weibo users who blame Western media for the attacker's comments on China corresponding to his own values. "What he appreciated is what Western media is propagating about our management of Muslims in Xinjiang," some say: "He was influenced by the foreign media disseminating that we're anti-Muslim."
"He sympathized with the China portrayed by foreign media, not with the real China."
"Western governments and media have demonized China for a long time, what they are making Western people believe about what China is, this is what the New Zealand shooter felt closest to in terms of his values," one person wrote.
"These kinds of extreme-right terrorists would be destroyed in China," others wrote.
Among all people expressing their disgust and horror at the Christchurch shootings, there are also those expressing anti-Muslim views and hatred, with some comment sections having turned into threads full of vicious remarks.
Then there are those criticizing the Muslims that are also commenting on Weibo: "The Muslims in China were quiet when it was about the [islamist extremist] attacks in Kunshan, but now that this massacre happened at the pig-hating mosque, they are all bemoaning the state of the universe and are denouncing terrorism."
Among the thousands of reactions flooding in on Weibo, there are countless comments condemning those who turn the shocking attack into an occasion for making anti-Muslim or political remarks. "This is a terrorist attack. The victims are ordinary people. Why would you make malicious comments?"
One Weibo user simply writes: "The world has gone crazy." "A tragic event. I hope the victims will rest in peace."
By Manya Koetse 
Spotted a mistake or want to add something? Please email us.
©2019 Whatsonweibo. All rights reserved. Do not reproduce our content without permission – you can contact us at info@whatsonweibo.com.