How The Golden Horse Awards Turned Dark after Taiwan Independence Speech
The annual Golden Horse Film Gala has been overshadowed by political controversy over Taiwan issue.
The festive atmosphere at the 55th edition of Taipei's Golden Horse Awards was overclouded by political remarks on stage about both an independent Taiwan and a unified Taiwan. The Film Festival's 'Taiwan independence' controversy has become the talk of the day on Chinese social media.
The annual Taipei Golden Horse Film Awards (台北金馬影展) have been shrouded in controversy since Taiwanese director Fu Yue (傅榆), who won an award for the best documentary, expressed her hopes for an "independent Taiwan" in her acceptance speech, followed by a remark by Chinese mainland actor Tu Men (涂们), who expressed his joy over coming to "China, Taiwan."
During the live-televised event, cameras often zoomed in on the audience. After the remarks by Fu Yue and Tu Men, the divide between Taiwanese and mainland guests became painfully clear from their mixed reactions – with people showing both support and disapproval.
Fu, whose documentary Our Youth in Taiwan focuses on the 2014 Sunflower Movement, was visibly emotional during her speech, which she concluded by saying that she hoped "the country can be regarded as truly independent entity one day" and that this was her "biggest hope as a Taiwanese."
Although her speech received some cheers and applause from the audience, some shots of the audience also showed people clearly disapproving by not clapping or smiling at all.
How The Golden Horse Awards turned dark after Taiwan Independence speech https://t.co/fUk8IfVJHv pic.twitter.com/2XpOK9GvVy

— What's on Weibo (@WhatsOnWeibo) November 19, 2018
Famous Taiwan director Ang Lee (李安), who chairs the Golden Horse committee, could be seen hesistantly smiling, frowning, and holding his hands together without clapping – an image that has since become a meme on Chinese social media.
Later on in the show, actor Tu Men from mainland China struck back at Fu Yue by saying he was honored to present an award in "China, Taiwan" ("很荣幸来到中国台湾") and that "both sides were one big family" ("我感到两岸一家亲").
That remark was followed by some audible gasps from the audience, with some people immediately showing their support by clapping and laughing, with others showing stern faces.
The live streaming of the awards received thousands of live comments on Youtube, with people saying things as: "We want our our Taiwan Island, give Taiwan back to us and give us independence" and "I'll never support Taiwan independence, Taiwan will always be a province of China."
But that was not all – the controversy further grew when leading Chinese actress Gong Li, chair of the jury , declined to stand on stage with Ang Lee at the end of the ceremony to present the award for Best Feature Film. According to the programme, the mainland actress was supposed to present the award together with Ang Lee, but when Li asked Gong to come up on stage with him, she did not respond.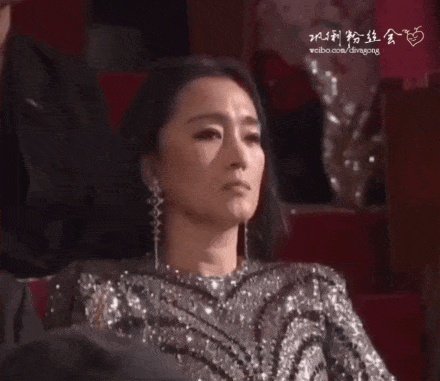 Although it is not entirely clear what the context of this incident is – Ang Lee later explained that it was because she wanted to sit together with the other jury members – most netizens assume Gong's move was a political one in response to the remarks on an independent Taiwan.
The hashtag "Gong Li Refuses to Confer Award" (#巩俐拒绝颁奖#) went trending on Chinese social media, receiving over 1,8 billion views on Weibo at time of writing. "Ang Lee responds to Gong Li Refusing to Confer Award" (#李安回应巩俐拒绝颁奖#) received 110 million views.
Reporter Simon Zhou posted a photo of the post-festival event on Weibo, showing empty chairs, saying that many mainland actors and actresses had refused to join the celebrations after the controversial event, even though Zhang Yimou, one of mainland China's most acclaimed directors, took home the most awards for his film Shadow.
Since the end of the 55th edition of the Golden Horse Festival, the night's events have been snowballing into a larger issue. According to the BBC, Taiwanese President Tsai Ing-wen spoke out after the festival, saying that Taiwan "never accepted the phrase 'China, Taiwan', and never would, because Taiwan is Taiwan".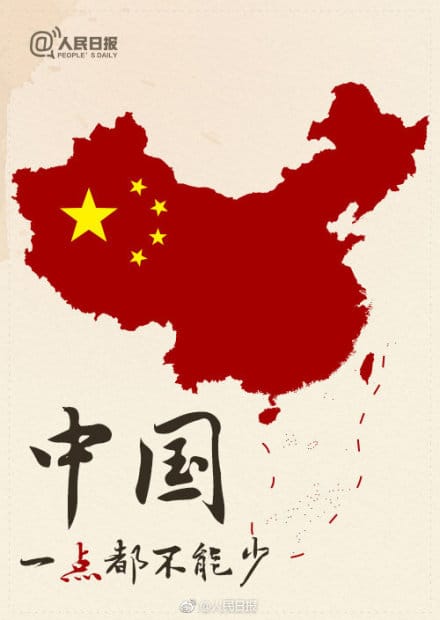 Meanwhile, Chinese state media (People's Daily, China Daily) have been promoting the hashtag "China Can't Become Smaller" or "Not Even a Bit Can Be Removed from China" (#中国一点都不能少#) on social media, which is a slogan that was first used during the South China Sea arbitration in 2016.
The past year, discussions on the ongoing Taiwan Strait Issue have flared up multiple times. In August, Taipei-born actress Vivian Sung (宋芸樺) attracted thousands of comments on Weibo for a comment she made about Taiwan being her "favorite country" in an older interview.
In the same month, Taiwan president Tsai Ing-wen paid a visit to a Los Angeles chain of Taiwanese 85°C Bakery Café (85度C) while on her United States trip. The occasion, captured on photos, triggered major controversy among mainland netizens, who tied the event to the 85°C Bakery supposedly supporting Taiwan independence.
This is the controversial moment at the #GoldenHorseAwards when Chinese director Fu Yue calls for an independent Taiwan. Check out the mixed reactions and the changing atmosphere. Read: https://t.co/m1hDt0VbbM pic.twitter.com/fkdCdJPeXK

— Manya Koetse (@manyapan) 19 november 2018
Oh, the #GoldenHorse 'political drama' just has so many sides to it. This is when mainland actor Tu Men strikes back, saying he's happy to present an award in "China, Taiwan" ("很荣幸来到中国台湾") saying it's "one big family" ("我感到两岸一家亲"): https://t.co/m1hDt0VbbM pic.twitter.com/5TAZk8SPqw

— Manya Koetse (@manyapan) 19 november 2018
By Manya Koetse, with contributions from Miranda Barnes
Follow @whatsonweibo
Spotted a mistake or want to add something? Please let us know in comments below or email us.
©2018 Whatsonweibo. All rights reserved. Do not reproduce our content without permission – you can contact us at info@whatsonweibo.com
"What Is Peppa?" – Viral Ad Campaign for 'Peppa Pig' Movie Makes the British Pig More Chinese Than Ever
It's the Chinese new year of Peppa Pig.
A new ad campaign for the upcoming Peppa Pig movie features a grandfather living in rural China who goes on a quest to find out what Peppa is. The commercial is a huge success on Chinese social media, and strikes a chord with netizens for touching upon various societal and cultural issues. Peppa is more Chinese than ever now.
"What is Peppa?" That is the question that is currently going viral on Chinese social media, with the hashtag #WhatisPeppa (#啥是佩奇#) receiving a staggering 400 million times on social media platform Weibo at time of writing.
The reason for the trend is an ad campaign, titled 'What's Peppa', promoting the Peppa Pig Celebrates Chinese New Year film, a production by Entertainment One and China's Alibaba Pictures.
The promotional video (5:39 length, watch featured video), that came out via various online channels on January 17, focuses on a grandfather living in a remote rural village who is anticipating the Spring Festival reunion with his son and his family, who now live in a big city.
The grandfather, named Yu Bao, wants to know what gift to get for his little grandson. When calling his family on a bad connection through his old 2G mobile phone, the word "Peppa" is all he gets from his little grandson before his phone breaks down. But what's Peppa?
Yu Bao then goes on a comical mission to find out what Peppa is: looking it up in the dictionary, asking his friends -who are just as oblivious as he is-, and asking the entire village.
At the local shop, it is suggested that 'Peppa' is some kind of shampoo.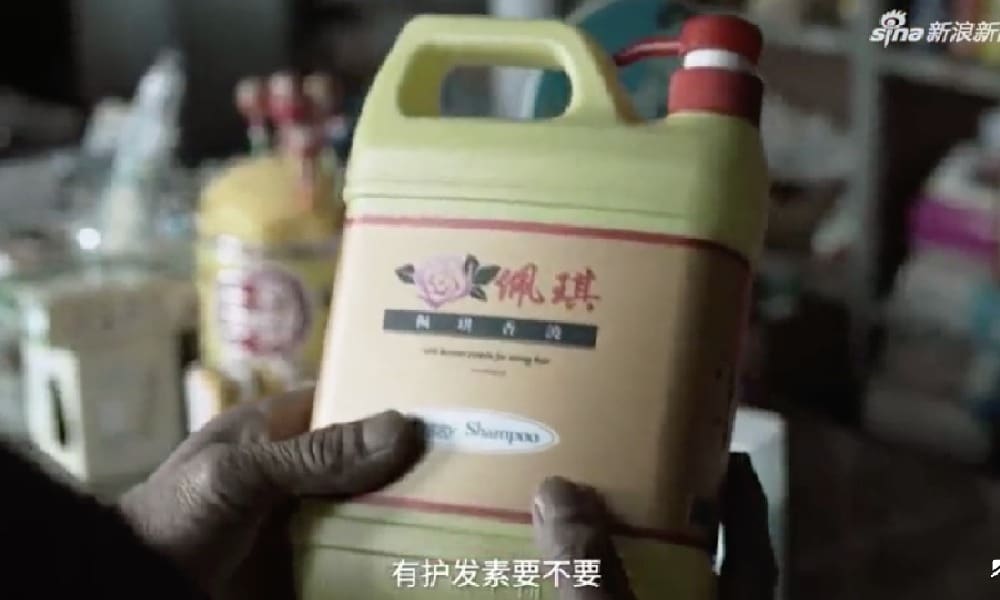 Eventually, one of the female villagers, who used to be a nanny, knows what Peppa is. She tries to explain it to Yu Bao, who now even seems willing to paint his own pig pink for his grandson. She explains that it is a pink cartoon pig whose face looks somewhat like a traditional fire blower.
With some guidance, the grandfather then goes to work and creates a unique 'Peppa Pig' gift from a metal air-blower to surprise his grandson during Chinese New Year.
But much to his disappointment, he then receives a phone call from his son, who tells him they are not coming home for Chinese New Year – before the connection drops again.
As grandpa, sad and lonely, is walking by the side of the road, his son suddenly appears in his car, telling him that the connection dropped too soon; he was not just telling him the family was not coming for Chinese New Year, he was trying to tell him that they invited him to come to their home instead.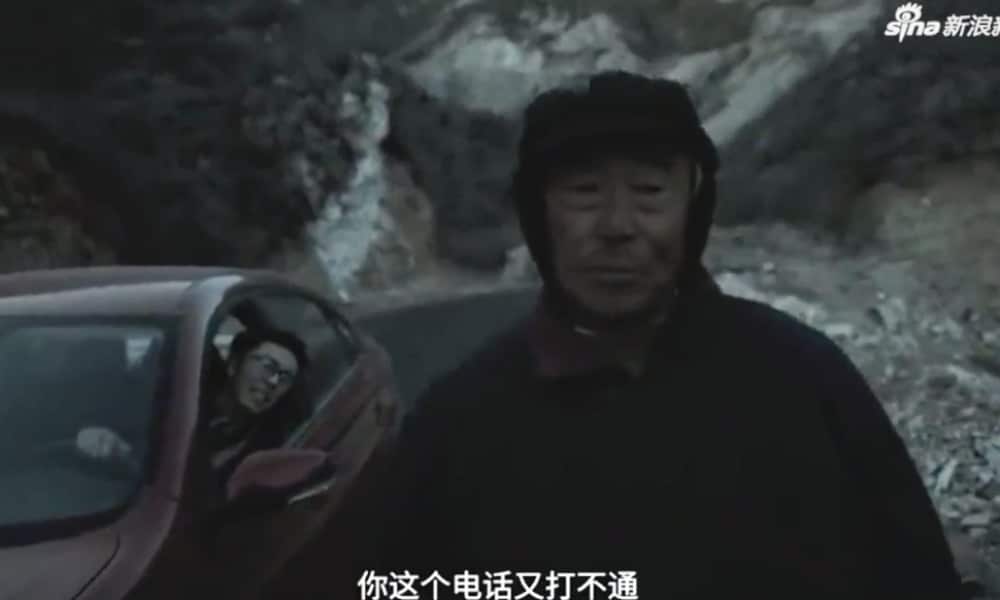 When the family is finally reunited, it is time for the proud grandfather to show the result of his difficult quest for Peppa to his grandson.
The grandpa's mission is complete: he gives his grandson a one-of-a-kind Peppa Pig.
The commercial ends with the entire family enjoying the upcoming Peppa film in the cinema together. When a friend from the village calls the grandfather to let him know he finally found Peppa thanks to his new smartphone, Yu Bao says: "It's okay, I found Peppa already!"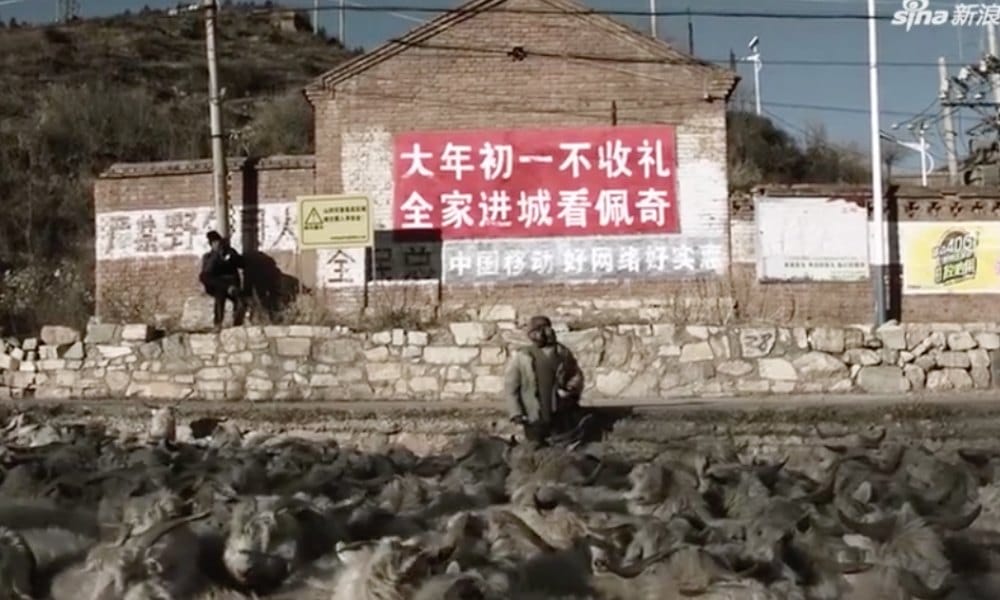 The last shot of the video shows Yu Bao's friend, a sheepherder, standing with his new phone, while someone in the back plays the tune of the Peppa cartoon. The big slogan on the wall is partly based on a popular catchphrase from another Chinese ad, and says: "At the start of the New Year, don't accept gifts; the whole family goes to the city to watch Peppa instead."
What's Peppa Pig?
Peppa Pig is a popular children's cartoon that first aired as a British animated television series (produced by Astley Baker Davies) in May of 2004. It took more than eleven years before the show was officially launched in the PRC (CCTV/June 2015).
Since then, Peppa Pig has become one of the most popular programs for preschoolers in China. But not just preschoolers love the pig; it has also become highly popular among young adults, who wear Peppa t-shirts, Peppa watches, and are major consumers of China's thriving Peppa industry.
In 2018, Chinese popular short video app Douyin (also known in English as Tik Tok) removed approximately 30,000 short videos relating to British cartoon Peppa Pig from its platform, as Peppa had turned into somewhat of a subversive symbol to a Chinese online youth subculture dubbed 'shehuiren' (社会人) (read more here).
This news item led to some confusion in Western media, where it was often suggested that Peppa was completely banned in China. She is, in fact, not banned; she is now more popular than ever.
Peppa the Movie
Amid the huge success of Peppa in China, it was announced in the summer of 2018 that Chinese tech giant Alibaba was working together with Entertainment One on the release of a Peppa Pig movie especially for the Chinese market, as this year's Chinese New Year is the start of the Year of the Pig.
The movie, titled 'Peppa Pig Celebrates New Year' (小猪佩奇过大年), is set for a nationwide release on February 5, the first day of the Chinese Lunar New Year. This is the most popular time for big blockbusters to come out, as many people are free during Chinese New Year and have the time to go out to the cinema together with their families.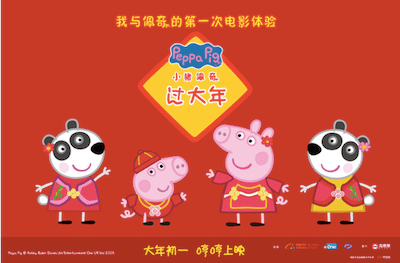 The movie itself revolves around Peppa and little brother George and their parents, who are having a reunion for the Spring Festival. It features various Chinese traditions, and of course, something unexpected will happen.
Why This Peppa Ad Campaign is So Brilliant 
The Peppa ad has really struck a chord on Chinese social media for various reasons. The video was directed by Beijing director Zhang Dapeng (张大鹏, 1984), who also directed the actual Peppa movie, and the campaign is also sponsored by China Mobile.
What this ad campaign does:
– It mixes the love for Peppa with the warm feeling of Chinese family reunions during Chinese New Year.
– It presents a nostalgic idea of the Chinese village community, where neighbors come together and look out for each other.
– It touches upon the issue of China's rapid urbanization, that has caused many villages to become deserted and isolated as younger generations have settled in the cities.
– It highlights how China's digitalization is leaving behind its elderly population (read more here).
– It shows the strong grandparent–grandchild relationship; usually, Chinese grandparents play an active role in raising grandchildren, something that has been changing due to younger generations moving to the city.
In other words; the advertisement completely draws the figure of Peppa Pig into a Chinese socio-cultural context, where it symbolizes the strong connection between Chinese families amid China's rapid urbanization and digitalization.
By now, the Peppa campaign is making its rounds from Weibo to WeChat and elsewhere on the Chinese internet, with some online sellers already offering a remake of the Peppa present for sale as a collector's item. Bloomberg reports that Chinese stocks connected to Peppa Pig have surged after the clip went viral yesterday and today.
"I give this video 100 points!" some commenters on social media write, with others saying it has made them tear up. "This already is the best ad campaign of the year."
Peppa was already a famous figure in China, but with this viral hit and the upcoming movie, the British pig really has become a part of China's popular culture and media environment: it's the Chinese new year of Peppa Pig.
By Manya Koetse and Miranda Barnes
Follow @whatsonweibo
Spotted a mistake or want to add something? Please let us know in comments below or email us.
©2019 Whatsonweibo. All rights reserved. Do not reproduce our content without permission – you can contact us at info@whatsonweibo.com
Living the Dream: Chinese Architect Designs Stunning Six-Story Communal Living Space
This architect from Guangzhou turned her dream of living together with friends in a creative workspace into reality. The building is a hit on Chinese social media.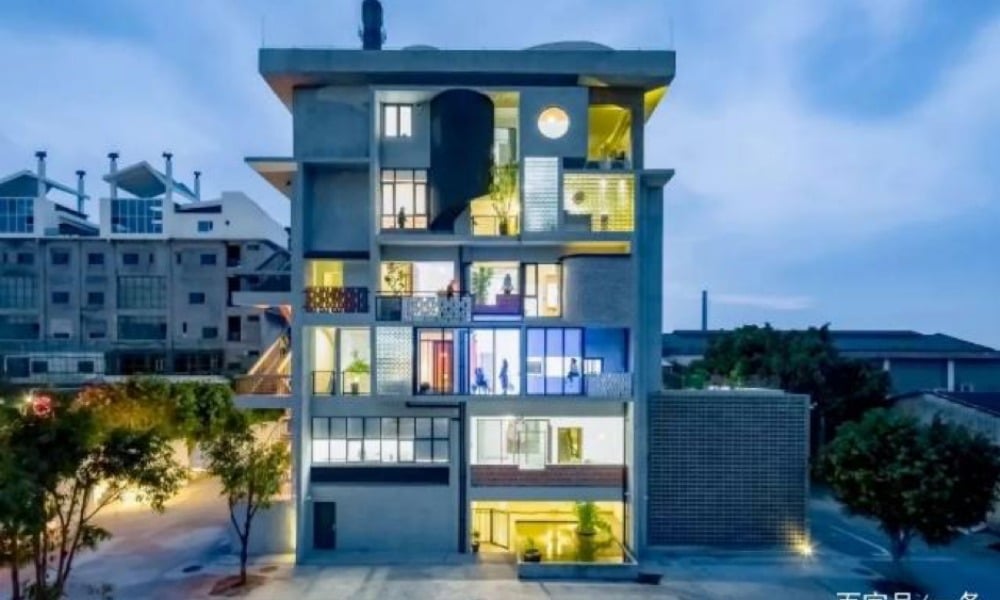 While living together with your best friends in one big house might be a dream of many people, this Chinese architect turned the idea into reality by transforming an old factory into a modern museum-like work- and living space. Through her work, the architect aims to change views on China's urban living spaces.
Guangzhou architect "Michelle" (米歇尔 or Mi Xiao 米笑) and most of her friends work in creative industries. A few years ago, they found that their work and lifestyle required a more flexible and multi-purpose living space; a place where they could live and work together as a small community while also showcasing what they do.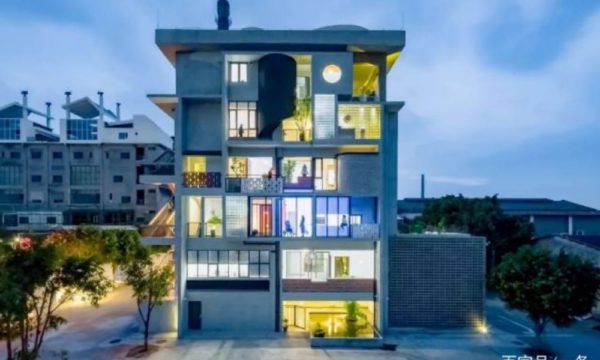 In 2012, the six friends found a workshop in an old abandoned sugar factory, built in the 1950s, located in Guangzhou's Panyu district. More than five years later, they had succeeded in transforming it into a modern six-story work- and living space.
A news story and a video of the building are now attracting major attention on Chinese social media. On Weibo, the hashtag "Six Friends Transform a Building" (#6个好友改造一栋楼#) has been viewed more than 250 million times.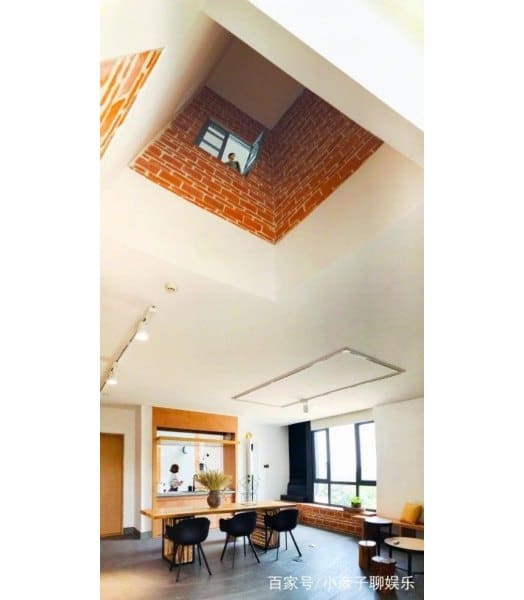 The communal living space, that has been named Boundless Community (无界社区), covers about 1500 square meter and has six completely separate rooms. Originally, the building was made up of only three stories, each with a ceiling height of six to nine meters high.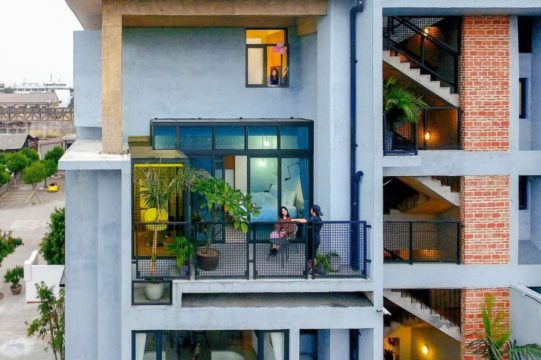 With the reconstruction of the building, the architect reportedly "wanted to break with the traditional urban types of dwellings," where many people live behind locked doors in small spaces. Michelle intended to design the space as a small "village," where people share their living space.
At the same time, the space also allows people to be creative and share their work with the outside world. All of these ideas resulted in a transparent "museum building."
The building itself is almost like a museum by allowing people from outside to look into the various studios.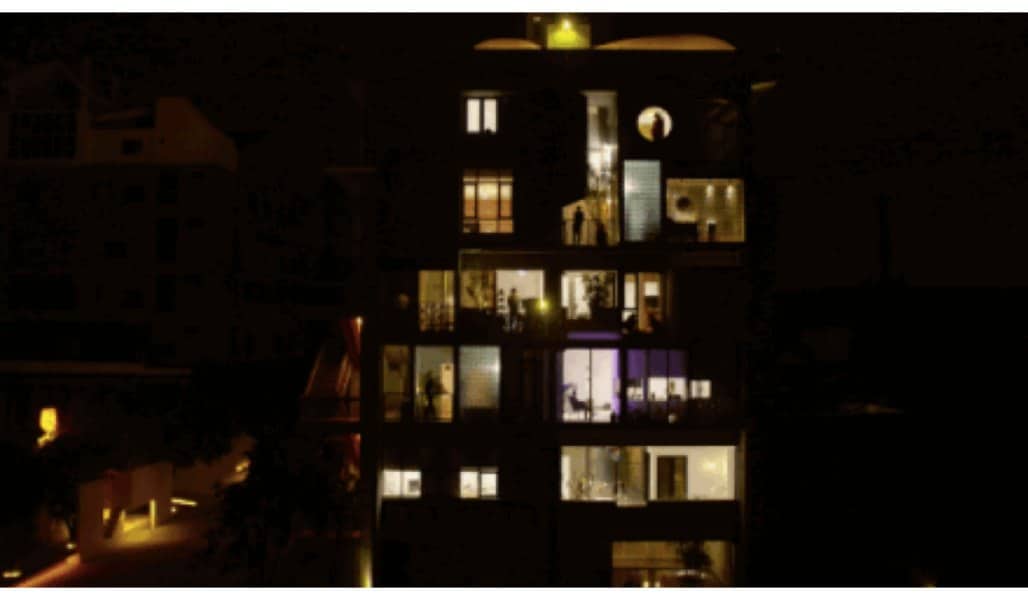 The popular architect is not the only one who is in favor of sharing a living space with her friends. A recent poll on Weibo shows that more than 90% of respondents would also like to live together with their friends; only 10% of the people prefer privacy over a communal living space with good friends.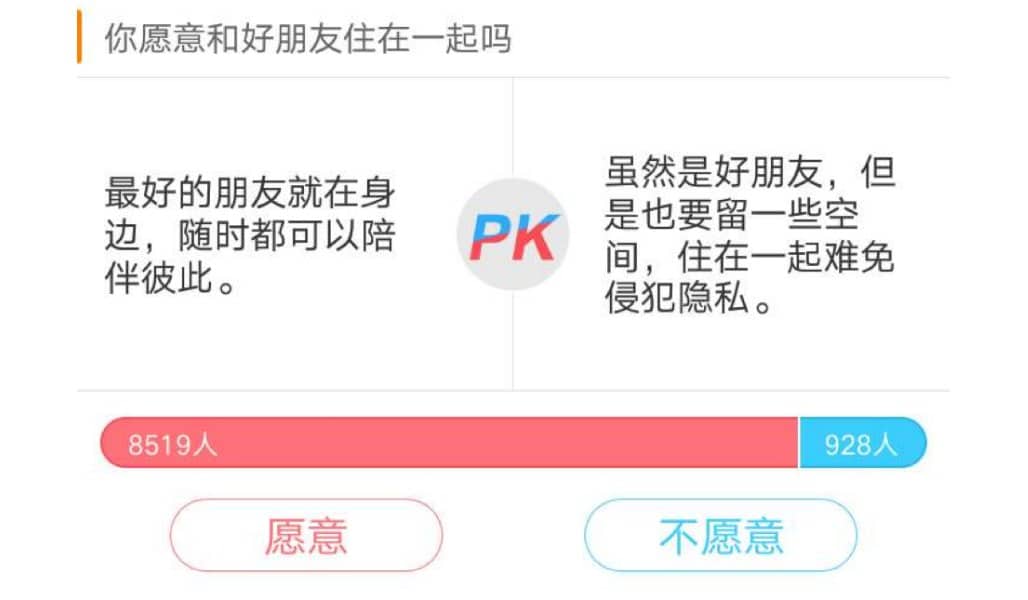 "This is my dream!", many commenters say, with others calling it "simply magical."
To read more about changing attitudes on home and living in China, also check out this article by What's on Weibo. 
By Gabi Verberg
Images via https://sjz.news.fang.com/open/31234746.html.
Spotted a mistake or want to add something? Please let us know in comments below or email us.
©2019 Whatsonweibo. All rights reserved. Do not reproduce our content without permission – you can contact us at info@whatsonweibo.com