'Human Flesh Search Engine' over Swimming Pool Conflict Turns Fatal: Female Doctor Commits Suicide after Becoming Target of Online Witch Hunt
When social media is used as a weapon in a private conflict, it can actually kill people.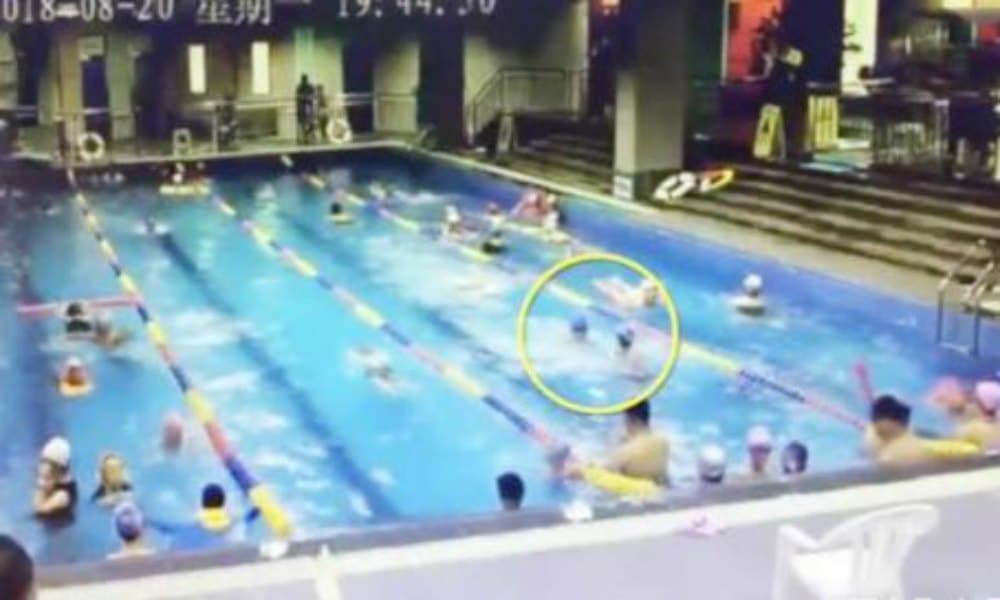 What started with an argument in a swimming pool on Monday, resulted in a suicide on Saturday. The trending story of a young female doctor from Deyang shows just how devastating it can be to suddenly be in the eye of a social media storm.

– Miranda Barnes contributed to this report.

A 35-year-old female pediatrician from Deyang city, Sichuan, has committed suicide by taking 500 sleeping pills when the stress she faced, after getting caught up in an internet witch hunt, became too much for her.
The story, that has gone viral on Chinese social media, starts on August 20. The woman, named An Yingyan (安颖彦), was swimming at a local swimming pool with her husband that evening when she collided with a boy, as the pool's surveillance cameras also show.
What happened next is unclear – and also varies depending on different social media accounts and news reports. According to those on An Yingyan's side, the boy, a 13-year-old who was there with his friend, actually harassed the woman and touched her bathing suit. When An demanded an apology from the boy, he refused, spitting her in the face and further insulting her instead.
According to those on the side of the boy, however, An and the 13-year-old only briefly touched when colliding, causing An to become angry with the boy. He responded to her by pulling a face.
Surveillance cameras do show what happened next, namely that the woman's husband intervened by jumping over, pushing the head of the boy underwater and smacking him.
Lifeguards at the swimming pool told Sina News that they soon spotted the altercation and intervened. Both the boys and the couple left the pool and went into the dressing rooms to change.
An Yingyan's husband and friends, speaking to Chinese reporters, later claim that An was beaten by the 13-year-old's mother and two other females inside the female dressing room that evening.
Both parties reported the incident to local police, who tried to settle the conflict between the two families. As a result, the husband apologized to the 13-year-old for his agressive behavior.

Getting Social Media Involved: The Online Witch Hunt

But the incident was far from over.
The following day, on August 21, the boy's family -who apparently found out where the doctor worked – came over to Dr. An's hospital, demanding her to be discharged and telling about her alleged misdemeanor.
The story, including surveillance footage from the pool, was also posted on social media by a social media user (@鸣Mmmm) – suspected to be the boy's mother, Mrs. Chang – writing: "Quickly come and look, a minor was publicly beaten by an employee of the Water Resources Bureau*, pushing the baby child down, wanting to kill him. Just because the child was not careful while swimming and bumped into his wife. He even immediately apologized!" [*An's husband].
An Yingyan requested an absence from work on Tuesday (21st), and stayed home the rest of the week. The incident had made her nervous, her husband told reporters, and at home she could also accompany her little daughter, who was just about to attend school for the first time.
But the social media storm got worse. Within three days after the incident occurred, the name, telephone number, work address, function, photos, and all other private information of An Yingyan and her husband had leaked online via WeChat and Weibo, going viral across their town and local chat groups: they had become the target of an online witch hunt, or a so-called 'human flesh search engine.'
"Human Flesh Search Engine" (Rénròu sōusuǒ yǐnqíng 人肉搜索引擎) is the Chinese term for the phenomenon of netizens distributing the personal information of individuals they feel 'deserve' public interest or scorn. Targets are often individuals who have disrupted public order in some way and have angered netizens for their behavior and actions. (Read more here).

The Tables are Turning

On Saturday, August 25, only five days after the swimming pool conflict took place, An Yingyan sat in her car and took 500 sleeping pills. When she was found, she was immediately rushed to the hospital, where she passed away.
Her husband told reporters this week that his wife had become overwhelmed by the online manhunt and media attention, and the impact it made on her life and family. She would sit in her car and cry for hours.
A trending online video of KNEWS (blurred) shows how doctors are trying to resuscitate the woman, her husband crying by her side.
The story of An Yingyan has now received overwhelming attention on Chinese social media. The hashtag "Dr. An from Deyang" (#德阳安医生#) received 31 million views on Wednesday, the hashtag on her suicide (#德阳女医生自杀#) getting over 3 million views, a news report by Netease was read nearly 160,000 times within hours after posting.
Some well-known social media accounts have now apologized for forwarding the story, expressing their sympathies towards Dr. An and her family. Many posts about the incident have since been deleted. One prominent account forwarding the story is titled 'Deyang Expose King' (@德阳爆料王), and many commenters especially blame this account for forwarding "false information."
"The internet has made this excellent pediatrician kill herself," some say. "You all have blood on your hands," a popular Weibo post said (@夏天的风Tl): "You can delete your posts all you want, but you know your crime."
Public sentiment has seemingly drastically turned around. Although many people criticized the doctor and her husband after the video and story were first posted online, they are now turning against the Chang mother and her family, blaming Mrs. Chang for misguiding public opinion to use it as a weapon against Dr. An.
"She's a beast!", some say: "No wonder the 13-year-old behaves like an animal, having been raised by one."
Some netizens even call for another 'human flesh search,' this time targeting the Chang family.
Although a suicide triggered by an online witch hunt is at the center of this story, most netizens seemingly do not care about starting another one.
By Manya Koetse, contributions from Miranda Barnes
Follow @whatsonweibo
Spotted a mistake or want to add something? Please let us know in comments below or email us.
©2018 Whatsonweibo. All rights reserved. Do not reproduce our content without permission – you can contact us at info@whatsonweibo.com.
What Are Weibo's "Super Topics"?
Explaining Weibo's "Super Topics"
What are Weibo's "Super Topics" (超级话题) and what makes them different from normal hashtags?
Over the past year, Weibo's so-called "Super Topics" (超级话题) have become more popular on the social media platform as online spaces for people to connect and share information.
Weibo's "super topic" function has been around since 2016. The function allows Weibo users to create and join interest-based content community pages that are online groups separated from the main Weibo space. One could perhaps compare these Weibo Super Groups to 'mega-threads' or 'subreddits' on Reddit.
These are the most important things to know about Weibo's Super Topics:
#1 A Super Topic is Not the Same as a Hashtag
Similar to Twitter, hashtags make it possible for Weibo users to tag a topic they are addressing in their post so that their content pops up whenever other people search for that hashtag.
Different from Twitter, Weibo hashtags also have their own page where the hashtag is displayed on top, displaying how many people have viewed the hashtag, how many comments the hashtag is tagged in, and allowing users to share the hashtag page with others.
A Super Topic goes beyond the hashtag. It basically is a community account where all sort of information is shared and organized. People can 'follow' (关注) a Super Topic and can also 'sign in' (签到).
On the main page of every Super Topic page, the main subject or purpose of the super topic is briefly explained, and the number of views, followers, and posts are displayed.
A super topic-page can be created by any Weibo user and can have up to three major hosts, and ten sub-hosts. The main host(s) can decide which content will be featured as essential, they can place sticky notes, and post links to suggested topics.
#2 A Super Topic Is a Way to Organize Content
Super Topic pages allow hosts to organize relevant content in the way they want. Besides the comment area, the page consists of multiple tabs.
A tab right underneath the main featured information on the page, for example, shows the "sticky posts" (置顶帖) that the host(s) of the page have placed there, linking to relevant information or trending hashtag pages. Below the sticky notes, all the posts posted in the Super Topic community are displayed.
One of the most important tabs within the Super Topic page is called "essential content" (精花), which only shows the content that is manually selected by the host(s). This is often where opinion pieces, articles, official news, or photos, etc. are collected and separated from all the other posts.
Another tab is the "Hall of Fame" (名人堂), which mainly functions as a reference page. It features links to the personal Weibo pages of the super topic page host(s), links to the Weibo pages of top contributors, and shows a list of the biggest fans of the Super Topic. Who the biggest fan of the page is, is decided by the number of consecutive days a person has "checked-in" on the page.
#3 Super Topics Are a Place for Fans to Gather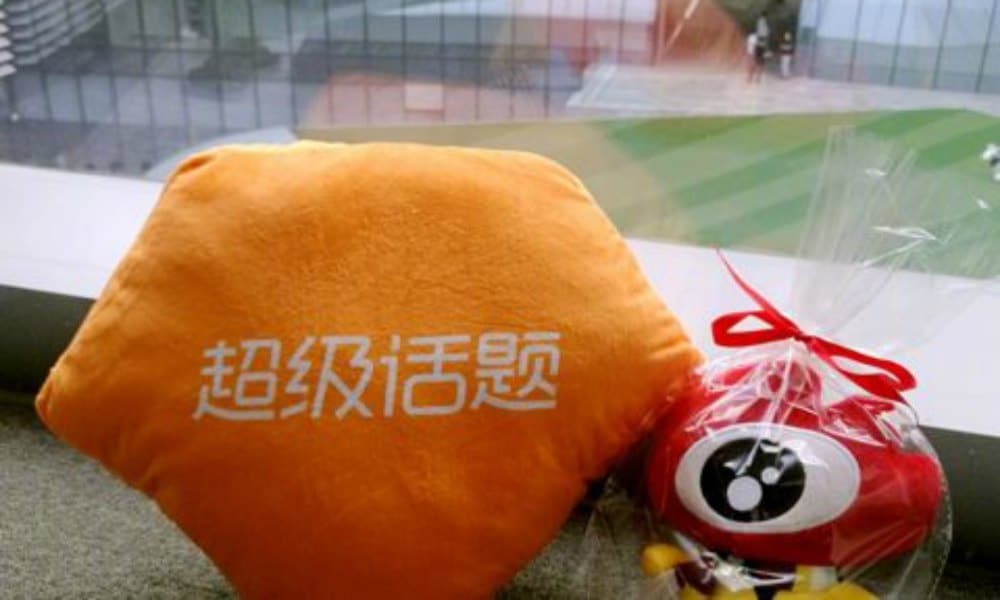 Although a Super Topic could basically be about anything, from cities to products or hobbies, Super Topics are often created for Chinese celebrities, video games, football clubs, or TV dramas.
Through Super Topic pages, a sense of community can be created. People can be ranked for being the most contributive or for checking in daily, and comment on each other's posts, making it a home base for many fan clubs across China.
The host(s) can also help somebody's page (e.g. a celebrity account) grow by proposing them to others within the group.
Super Groups are ranked on Weibo based on their popularity. This also gives fans more reason to stay active in the group, making their Super Topic top ranking within their specific category (TV drama, food, photography, sports, games, etc).
What makes the Super Topic group more 'private' than the common Weibo area, is that people posting within the Super Topic can decide whether or not they also want their comment shared on their own Weibo page or not. If they choose not to, their comments or posts will only be visible within the Super Topic community.
By Manya Koetse & Gabi Verberg, with contributions from Boyu Xiao
Spotted a mistake or want to add something? Please let us know in comments below or email us.
©2019 Whatsonweibo. All rights reserved. Do not reproduce our content without permission – you can contact us at info@whatsonweibo.com
Online Controversy over Mandatory GPS Tracking Smartwatches for Chinese Street Cleaners
Being a street cleaner in 2019 China now involves wearing a mandatory smartwatch with GPS tracking.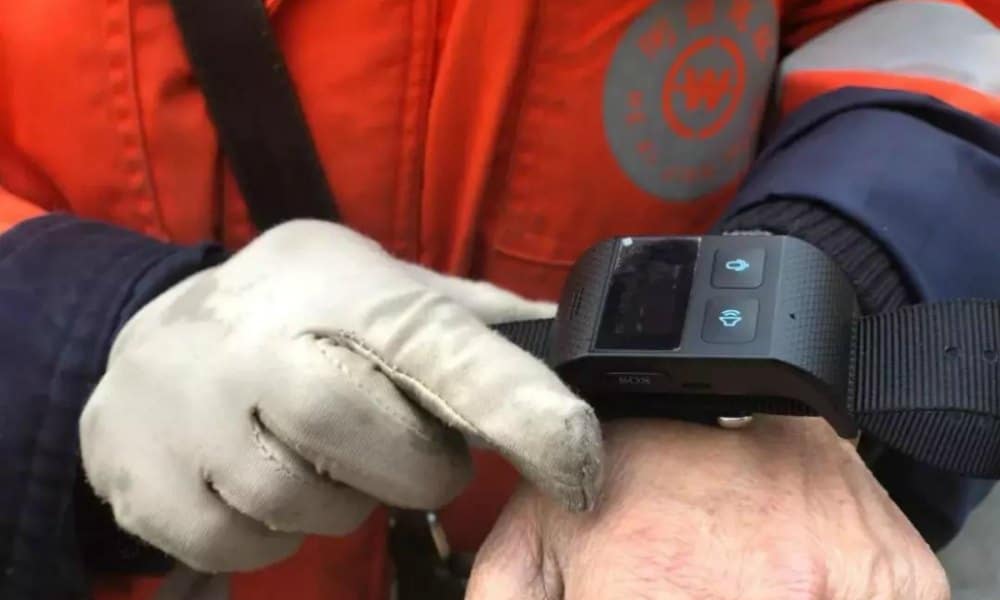 The times of chatting with the neighbors, taking a break, or doing some shopping during work hours are seemingly over for Nanjing's street cleaners now that their every move is monitored through a special smartwatch. News of the mandatory GPS tracking bracelets for sanitary workers triggered public outcry earlier this month. But it's not just Nanjing street cleaners that are subjected to this policy.
Earlier this month, the introduction of smartwatches tracking the movements of street cleaners in Nanjing attracted the attention of Chinese netizens and international media after the new policy was made public on April 3rd.
In March of this year, the sanitation department in the Hexi area of Nanjing, Jiangsu, started a pilot with a smartwatch that sanitation workers are obliged to wear. The watch has a built-in real-time GPS tracking system, allowing the Nanjing Hexi Smart Sanitation Center to monitor workers' movements.
In a short video published by Toutiao News, a spokesperson of the Smart Sanitation Command Center* explained that the smartwatch currently allows the company to assess the workers in three ways: they can register workers' attendance, collect statistics of workers leaving their designated work area, and report on workers that remain in the same position exceeding the allowed amount of time.
Sanitation workers also commented on their new working system. One person interviewed said: "Why wouldn't I be allowed to have a half-an-hour break? Look, the street is all clean, there is nothing to be cleaned up. They are crazy for making us move up and down the street for no reason."
Street cleaners also said that the system would automatically report them if they had been in the same spot for more than twenty minutes. The smartwatch would then subsequently encourage them to move, calling out "Jiayou! Jiayou!" ("Come on! Come on!").
That particular function was reportedly removed shortly after public outcry on the policy.
On Weibo, the hashtag "Smartwatch Automatically Yells 'Jiayou'" (#智能手表自动喊加油#) received over 2,5 million views, with the majority of commenters strongly rejecting the new approach.
Most commenters on this issue argued that the implementation of the smartwatch is "immoral" and that the Nanjing workers are "treated as criminals." Many others also pointed out that the workers, often senior citizens, should be able to rest for more than 20 minutes.
In light of the new policy, many people on social media also referred to the infamous fictional character Zhou "Bapi" (周扒皮). In the novel The Killing Wind, this landlord Zhou would stick his head into the henhouse stirring up the roosters to wake his laborers up earlier, so they would start working.
Some netizens came with an alternative solution, suggesting that the leaders of the company should wear the smartwatches themselves instead.
While the controversial function was eliminated, the GPS tracking function still stands.
Nanjing is not the first city to introduce GPS tracking smartwatches for its sanitary workers. Other cities where the same policy has been introduced are, for example, Chengdu, Hangzhou, Guangzhou, and Qingdao, according to Chinese media outlet Global Times.
In the summer of 2018, various Chinese media outlets already reported about the introduction of smartwatches for street cleaners in Guangzhou. At the time, the smartwatch policy was described as an innovative way to solve staff deployment and management problems, giving team leaders more insights into the real-time position of the street cleaners.
Whether or not the smartwatches do indeed improve work efficiency of street cleaners is still unclear, but there are no indications that the smartwatch policy will be changed at this point.
The tough work conditions of Chinese street cleaners, who work long hours and receive minimal pay, regularly become an issue of debate on Chinese social media. Besides praising the hard work of China's public cleaners, Chinese netizens often express their sympathy for the bad circumstances under which street sweepers have to work.
By Gabi Verberg
* (南京河西建环"智能环卫"综合调度监控指挥中心 Nanjing Hexi Jianhuan "Intelligent Sanitation" Integrated Dispatching Monitoring Command Center)
Spotted a mistake or want to add something? Please let us know in comments below or email us.
©2019 Whatsonweibo. All rights reserved. Do not reproduce our content without permission – you can contact us at info@whatsonweibo.com