'Human Flesh Search Engine' over Swimming Pool Conflict Turns Fatal: Female Doctor Commits Suicide after Becoming Target of Online Witch Hunt
When social media is used as a weapon in a private conflict, it can actually kill people.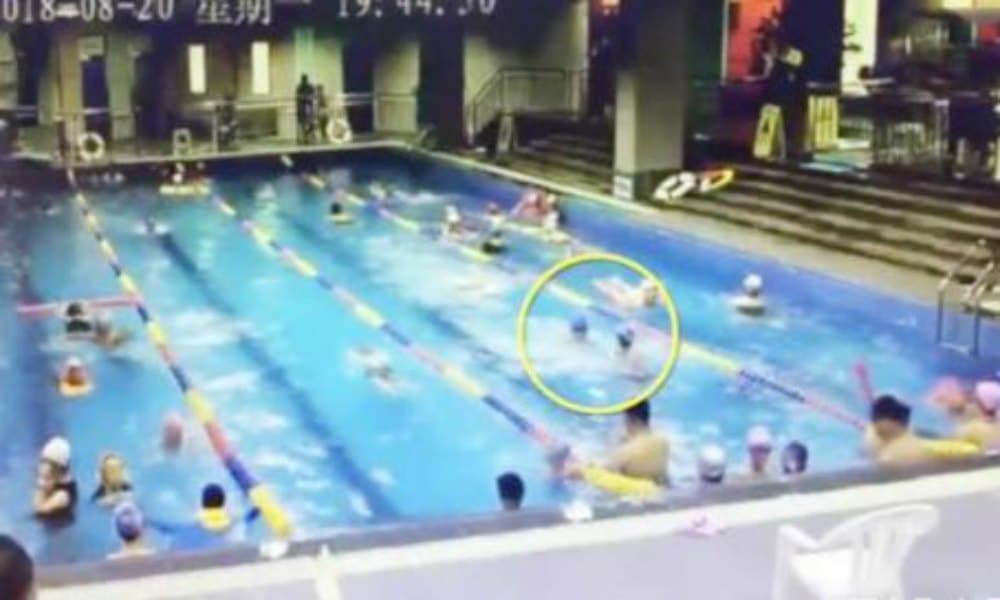 What started with an argument in a swimming pool on Monday, resulted in a suicide on Saturday. The trending story of a young female doctor from Deyang shows just how devastating it can be to suddenly be in the eye of a social media storm.

– Miranda Barnes contributed to this report.

A 35-year-old female pediatrician from Deyang city, Sichuan, has committed suicide by taking 500 sleeping pills when the stress she faced, after getting caught up in an internet witch hunt, became too much for her.
The story, that has gone viral on Chinese social media, starts on August 20. The woman, named An Yingyan (安颖彦), was swimming at a local swimming pool with her husband that evening when she collided with a boy, as the pool's surveillance cameras also show.
What happened next is unclear – and also varies depending on different social media accounts and news reports. According to those on An Yingyan's side, the boy, a 13-year-old who was there with his friend, actually harassed the woman and touched her bathing suit. When An demanded an apology from the boy, he refused, spitting her in the face and further insulting her instead.
According to those on the side of the boy, however, An and the 13-year-old only briefly touched when colliding, causing An to become angry with the boy. He responded to her by pulling a face.
Surveillance cameras do show what happened next, namely that the woman's husband intervened by jumping over, pushing the head of the boy underwater and smacking him.
Lifeguards at the swimming pool told Sina News that they soon spotted the altercation and intervened. Both the boys and the couple left the pool and went into the dressing rooms to change.
An Yingyan's husband and friends, speaking to Chinese reporters, later claim that An was beaten by the 13-year-old's mother and two other females inside the female dressing room that evening.
Both parties reported the incident to local police, who tried to settle the conflict between the two families. As a result, the husband apologized to the 13-year-old for his agressive behavior.

Getting Social Media Involved: The Online Witch Hunt

But the incident was far from over.
The following day, on August 21, the boy's family -who apparently found out where the doctor worked – came over to Dr. An's hospital, demanding her to be discharged and telling about her alleged misdemeanor.
The story, including surveillance footage from the pool, was also posted on social media by a social media user (@鸣Mmmm) – suspected to be the boy's mother, Mrs. Chang – writing: "Quickly come and look, a minor was publicly beaten by an employee of the Water Resources Bureau*, pushing the baby child down, wanting to kill him. Just because the child was not careful while swimming and bumped into his wife. He even immediately apologized!" [*An's husband].
An Yingyan requested an absence from work on Tuesday (21st), and stayed home the rest of the week. The incident had made her nervous, her husband told reporters, and at home she could also accompany her little daughter, who was just about to attend school for the first time.
But the social media storm got worse. Within three days after the incident occurred, the name, telephone number, work address, function, photos, and all other private information of An Yingyan and her husband had leaked online via WeChat and Weibo, going viral across their town and local chat groups: they had become the target of an online witch hunt, or a so-called 'human flesh search engine.'
"Human Flesh Search Engine" (Rénròu sōusuǒ yǐnqíng 人肉搜索引擎) is the Chinese term for the phenomenon of netizens distributing the personal information of individuals they feel 'deserve' public interest or scorn. Targets are often individuals who have disrupted public order in some way and have angered netizens for their behavior and actions. (Read more here).

The Tables are Turning

On Saturday, August 25, only five days after the swimming pool conflict took place, An Yingyan sat in her car and took 500 sleeping pills. When she was found, she was immediately rushed to the hospital, where she passed away.
Her husband told reporters this week that his wife had become overwhelmed by the online manhunt and media attention, and the impact it made on her life and family. She would sit in her car and cry for hours.
A trending online video of KNEWS (blurred) shows how doctors are trying to resuscitate the woman, her husband crying by her side.
The story of An Yingyan has now received overwhelming attention on Chinese social media. The hashtag "Dr. An from Deyang" (#德阳安医生#) received 31 million views on Wednesday, the hashtag on her suicide (#德阳女医生自杀#) getting over 3 million views, a news report by Netease was read nearly 160,000 times within hours after posting.
Some well-known social media accounts have now apologized for forwarding the story, expressing their sympathies towards Dr. An and her family. Many posts about the incident have since been deleted. One prominent account forwarding the story is titled 'Deyang Expose King' (@德阳爆料王), and many commenters especially blame this account for forwarding "false information."
"The internet has made this excellent pediatrician kill herself," some say. "You all have blood on your hands," a popular Weibo post said (@夏天的风Tl): "You can delete your posts all you want, but you know your crime."
Public sentiment has seemingly drastically turned around. Although many people criticized the doctor and her husband after the video and story were first posted online, they are now turning against the Chang mother and her family, blaming Mrs. Chang for misguiding public opinion to use it as a weapon against Dr. An.
"She's a beast!", some say: "No wonder the 13-year-old behaves like an animal, having been raised by one."
Some netizens even call for another 'human flesh search,' this time targeting the Chang family.
Although a suicide triggered by an online witch hunt is at the center of this story, most netizens seemingly do not care about starting another one.
By Manya Koetse, contributions from Miranda Barnes
Follow @whatsonweibo
Spotted a mistake or want to add something? Please let us know in comments below or email us.
©2018 Whatsonweibo. All rights reserved. Do not reproduce our content without permission – you can contact us at info@whatsonweibo.com.
TikTok's In-Video Search Function (And How to Activate It)
TikTok shows a glimpse of what in-video search is going to look like in the future.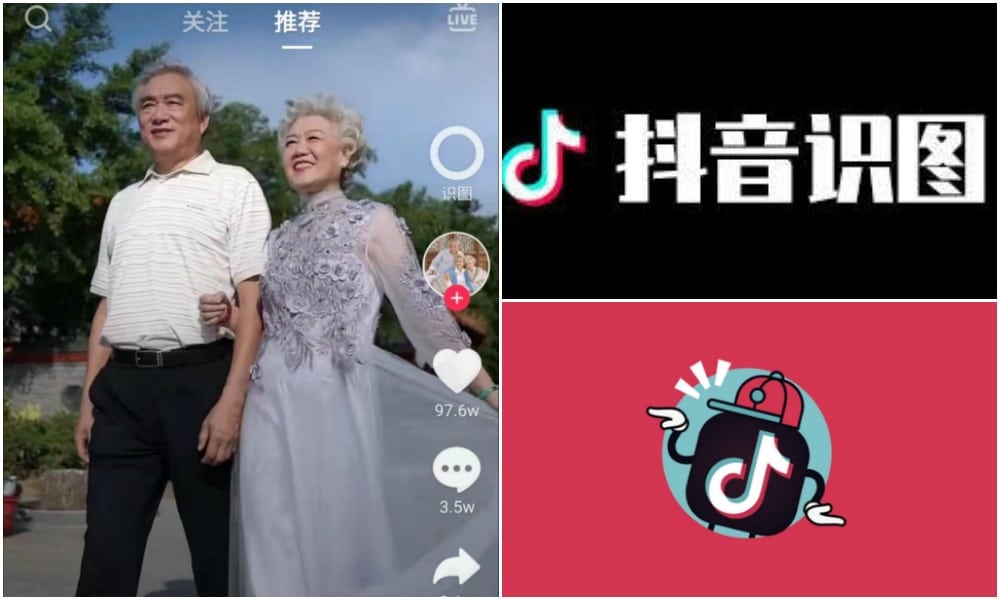 What is TikTok's new in-video search function and how to activate it?
Twitter's most awesome WeChat guru Matthew Brennan recently posted about an "in-video search function" launched in the Chinese social video app TikTok (抖音). (Click here to read about the difference between the Chinese and overseas version of TikTok).
As shown in a video posted by Brennan, the function allows TikTok users to select the face or clothes of a person appearing in a short video to search for other videos or images containing the same person or clothes.
Chinese TikTok now has in-video search. Search someone's face to find more videos of them. Search in-video products or clothes and buy directly #抖音 pic.twitter.com/RBcIqnOBgN

— Matthew Brennan (@mbrennanchina) September 23, 2019
The 'vision search' is a powerful new function within the super popular app.
The idea is that it becomes easier than ever for Tiktok users to find (and buy!) a piece of clothing, that perfect handbag, or even a snack featured in a video.
It also helps users to quickly find other videos in which an online celebrity appears. The function ultimately is an additional feature that keeps users scrolling and shopping within the app – increasing app traffic – as long as possible.
On September 16, Chinese media reported about the function as a "powerful" new tool that greatly strengthens the functionality of the popular short video app.
The function might not immediately seem completely new to Chinese app users; like Google Image Search, Baidu and Taobao also have similar functions (百度识图, 淘宝识图).
On e-commerce platform Taobao, for example, you can take a photo of an item you want (e.g. a certain snack as in example below) and Taobao will try to find the exact same product and list the online stores where you can buy it.
But TikTok's in-video search function is on a whole new level; it does not require users to scan or upload a photo at all. It gives an indication of what visual search will be like in the future.
Whatever video comes by in your TikTok stream, you only need to click the "search" function (识图), select the part of the video you want to search for (you can drag the square from area to area), and TikTok will find the product or face you're looking for – as long as there are comparable products/faces (it does so very fast).
Very much like Taobao, TikTok will recommend various (in-app) online stores where the product can be purchased.
Want to try out the function? For now, it only works in the Chinese version of the app and is still in the 'testing phase' and does not work with all videos.
Make sure you have an updated version of TikTok.
1. Go to "me" (我) page within TikTok
2. Tick the three lines in the top right corner
3. Go to the last option in the sidebar menu titled "lab" (实验室)
4. Activate the function (image below).
So now if you spot a dress you like and would like to buy, press the 'search' button on the right of a video, select the dress, and TikTok becomes like your personal shopping assistant looking for similar dresses for you.
This really makes online shopping more addictive than ever, and also makes it more difficult for people in online videos to hide where they bought their clothing, or what other videos they are in.
Read more about Tiktok here.
Read more about Chinese apps here.
By Manya Koetse
Spotted a mistake or want to add something? Please let us know in comments below or email us.
©2019 Whatsonweibo. All rights reserved. Do not reproduce our content without permission – you can contact us at info@whatsonweibo.com
Didi Riders Can Now Have "Verified Party Members" Drive Them Around
Party-building 3.0? Didi has got it covered.
First published
This is Party-building in the new era: Didi now allows users of its Premier Car Service to let a verified Party member drive them to their destination.
On September 20, as the People's Republic of China is nearing its 70th-anniversary celebrations, the country's most popular taxi-hailing app Didi published an article on Weibo and WeChat explaining its verified Party Member Driver Program.
Recently, riders in Beijing may have noticed something different at Didi's Premier Car service, which is called "Licheng" 礼橙专车 since June of last year.
Thanks to Didi's "Red Flag Steering Wheel" program, spotting a ride hailing CCP member has never been this easy. pic.twitter.com/DuHghtE8xu

— 王博源 Wang Boyuan (@thisboyuan) September 20, 2019
Some of Licheng's drivers now have a red background to their profile photos accompanied by a Communist Party emblem. Upon clicking the profile of these drivers, customers will see that this driver is a Party Member Driver ("党员司机") – meaning that the Didi driver's status as a Party member has been verified through Didi's "Red Flag Steering Wheel" program (红旗方向盘项目) that was set up in November 2018.
Didi writes that these drivers can also be identified as Party members through the red sticker on the dashboard at the passenger side, which literally says "Party member driver."
The article explains that the recent project is an effort to contribute to China's Party-building in the digital era, and that Didi aims to establish a Party member community within its company.
The company is apparently planning to make this community a lively one, as it promises to provide online and offline activities that will help these drivers stay up to date with the latest developments within the Party, and that will increase their "Party awareness."
Starting this month, Didi will reportedly also offer "patriotic classes" to all of its drivers via its online classroom program.
China has more than 88 million Party members. Party membership does not come overnight; those who want to become a Communist Party member need to attend Party courses, pass written tests, be recommended by other members, and pass a screening (read more here).
As for now, riders cannot manually pick to have a Party member as their driver; a nearby driver will be automatically selected when they order a car – if it is a Party member, they will know straight away from the driver's profile.
For now, Didi has set up "mobile Party branches" in Beijing, Shanghai, Shenzhen, and a number of other cities.
On Weibo, some see the initiative as a marketing move from Didi's side. "If you hear the driver is a Party member, you know it's reliable. It's a good thing."
The past year was a tough year for Didi, after the murders of two young women by their Didi driver made national headlines, causing outrage and concerns about customer's safety when hailing a car through the Didi company.
By Manya Koetse
Spotted a mistake or want to add something? Please let us know in comments below or email us.
©2019 Whatsonweibo. All rights reserved. Do not reproduce our content without permission – you can contact us at info@whatsonweibo.com