Jiujiang University Lecture: "Being a Virgin Is the Best Gift for a Husband"
A recent university lecture by Ding Xuan, an expert on China's traditional culture and women's issues, stirred controversy on Weibo after her statements on female chastity went viral. In an interview on May 22, Ding Xuan apologized but still defended her stance.
A recent university lecture by Ding Xuan, an expert on China's traditional culture and women's issues, stirred controversy on Weibo after her statements on female chastity went viral. In an interview on May 22, Ding Xuan apologized but still defended her stance.
A controversial lecture on traditional culture and values for women at Jiangxi's Jiujiang university has become a topic of discussion in Chinese media and on social media platforms.
The public lecture took place on May 14 at the Jiujiang University in China's southeast province Jiangxi. It was themed around women's virtues and "How to be a model woman in the new era." It caught the attention of netizens when a student posted pictures of the lecture and its alleged Powerpoint slides, which contained sentences such as "being a virgin is the best gift for a husband" and "wearing revealing clothing is vulgar."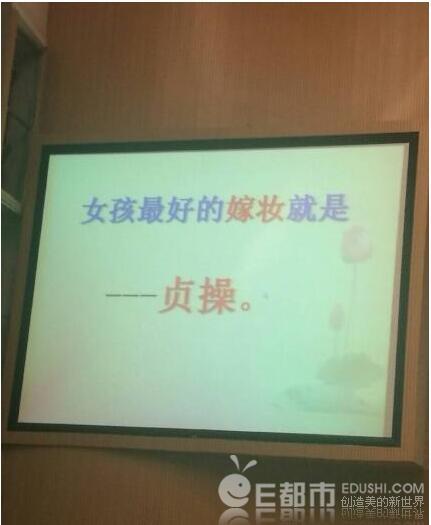 The lecture was held by the 63-year-old Ding Xuan (丁璇), a well-known expert from Hebei on traditional culture. She is also a member of the China Women's Development Foundation and is often invited to speak at educational institutes, enterprises, and governmental organizations about female virtues or other topics related to Chinese traditional culture.
Ding Xuan's talk at Jiujiang University drew much controversy over the past week, with people condemning her "feudal thinking." Many netizens said her speech countered gender equality. People also questioned why Ding was provided a platform at the university to spread these ideas.
In response to the controversy, Jiujiang University's Publicity Department denied that the lecture contained the slides shared on social media.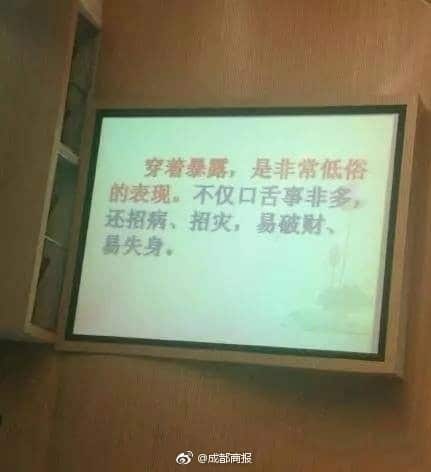 Chinese media outlet Global Times reported that the school still supported their decision to host Ding Xuan, saying her seminar did not contain anything "inappropriate," and that it was meant for female students to "respect themselves and find happiness."
On Weibo, however, many netizens are angered about Ding Xuan's lecture: "Any 'virtues' that are specifically taught to women and not to men are bad! Men and women both need to avoid immorality, why would you specifically teach morals to women?", some netizens said.
"A virtuous woman does not kill her child."
On video platform Tudou, What's on Weibo found this video featuring one of Ding Xuan's full lectures on "women's virtues." In this lecture, which was held in March of 2016, Ding talks about various issues on how to be a virtuous woman.
The lecture focuses on anything from posture to abortion. Ding stresses that women should not eat while walking, for example, should not raise their voice to greet their neighbors, should not cross their arms while talking, and mentions many other 'rules' that 'virtuous women' should live by.
Later in the lecture, Ding talks about abortion and shows the audience a disturbing anti-abortion video clip, featuring bloody abortion procedures and graphic pictures of aborted fetuses. While the sound of a crying baby is played, the clip shows blood-soaked fetal limbs and body parts.
Ding then continues to explain that women undergoing abortion are murderers who kill their own baby ("killed by their own mother by her own hand!") – emphasizing that virtuous women do not "kill their children."
"Taken out of context."
Since the controversy over the Jiujiang lecture, Ding Xuan has received a lot of attention, with various bloggers and journalists speaking out against her.
On May 22, Ding Xuan finally responded to the controversy in an exclusive interview with BTimenow (北京时间此刻), in which she confirmed that she was personally invited to give a lecture on women's issues by Jiujiang University.
Ding Xuan said that, although she did mention the statements that triggered controversy, they were taken out of context. She also apologized for "perhaps delivering her speech the wrong way."
About the statement on women wearing revealing clothing, she said: "[The people who criticized me] they did not attend my lecture and probably do not understand the circumstances. There were some students wearing revealing clothing that day, and I raised this issue. At the time, only a few people opposed to it and they left early."
Ding stressed that it is not her intention to make women do everything she says, but that her lectures just reflect her personal point-of-view and experiences. She said it is how she lives and how she teaches her daughter to live.
"Who is willing to marry a woman who has had an abortion before marriage?"
When BTimenow asked Ding why she raised the issue of revealing clothes to students that day, she answered: "They do not understand that I just said it for their own good. They are now nice-looking ladies who want to dress up, but they shouldn't dress like they are not wearing anything at all. Revealing their thighs and exposing their cleavage; their breasts are showing. Don't tell me we don't bear any responsibility to teach our children? Women should dress properly to protect themselves. Firstly to prevent getting sick, secondly to prevent sexual harassment."
In the interview, Ding also backed her statement about virginity: "We should remind girls to keep their chastity, which can guarantee the blessing of marriage. Who is willing to marry a woman who has had an abortion before marriage, and who has been someone's mistress? But people can also have their own point of view, I don't object to that."
Ding said she will continue to do lectures on female virtues for anyone who is interested. On Weibo, many netizens say these kinds of speeches should not be given at a university. "It is not appropriate for a university to hosts such a lecture," one person (@兔子栗子) said. "Wake up! The Qing dynasty is over!", others wrote.
Many Weibo users commented that if the university hosted these kinds of lectures for women, they should do the same for men. "[Many men] sleep with one girl after the other, yet they still expect to marry a virgin," some said.
Another commenter said: "Ding Xuan is a woman herself, why does she belittle herself this way? She should return to the feudal times – she is not a modern woman."
– By Manya Koetse
Follow @WhatsOnWeibo
©2017 Whatsonweibo. All rights reserved. Do not reproduce our content without permission – you can contact us at info@whatsonweibo.com.
China is Changing Its Fangcang Quarantine Locations Into "Sub-Designated" Covid-19 Hospitals
Earlier in 2022, temporary 'fangcang' (方舱) makeshift hospitals across China were changed into permanent ones.
As Covid cases are surging while measures are eased, China is going to change many of its Covid quarantine locations into facilities where patients can be treated.
On December 9, Chinese health authorities gave a press conference regarding the next stage in China's epidemic situation. During this press conference of the Joint Prevention and Control Mechanism of the State Council, Jiao Yahui (焦雅辉) director of the National Health Commission's Bureau of Medical Administration, addressed measures to improve Covid-related healthcare resources in China.
One of these measures became popular on Chinese social media as the hashtag "Fangcang Will Be Turned Into Sub-Designated Hospitals" (#将方舱改造为亚定点医院#), receiving over five million clicks on Weibo on Friday.
During the press conference, Jiao Yahui talked about upgrading and transforming Fangcang locations across the country, turning them into designated COVID-19 hospitals where patients can be treated.
Fangcang (方舱) literally means 'square cabin,' referring to China's Covid-19 makeshift hospitals which have been pivotal in 'fighting Covid-19 the Chinese way,' along with local lockdowns, mass testing, and the Health Code system.
Fangcang were introduced during the initial Covid breakout in Wuhan to alleviate the pressure on public hospitals and lower Covid-19 mortality rates by quarantining and treating patients with confirmed infections. Within a matter of 2,5 years, Fangcang emerged as a novel concept on China's coronavirus battleground and became a part of everyday life in a zero Covid society.
The Fangcang locations are generally mainly used to isolate Covid-positive people instead of treating symptomatic patients (read more about the Fangcang phenomenon here).
Since Chinese authorities announced on Wednesday that Covid-positive patients are now allowed to quarantine at home if they meet local requirements, many Fangcang locations – if they are suitable – will now have beds available to actually treat patients.
In a video that went viral on Chinese social media, an anti-epidemic worker at a Fangcang hospital in Guangzhou can be seen informing patients through a megaphone that they can now choose to go home to isolate if they want to.
Guangzhou fangcang (quarantine location) staff informs patients that they can choose to go home to isolate if they wish, in accordance with the new optimized Covid rules. pic.twitter.com/BWhF0B1551

— Manya Koetse (@manyapan) December 9, 2022
The sudden end to China's 'Fangcang era' is especially noteworthy because only seven months ago, Chinese authorities still announced that the temporary makeshift hospitals across China would need to be changed into permanent ones (read here).
On Weibo, some commenters also wondered why Chinese authorities prioritized building Fangcang over the past few years, instead of investing more into building extra Intensive Care units.
Jiao Yahui did address the need for IC expansion on Friday, saying that China's tertiary hospitals need to expand their critical care resources and increase their bed capacity by approximately 20-30%, depending on the hospital, to accommodate more (Covid-19) patients. These transformations and expansions are required to be completed by the end of this month.
She also mentioned that Covid-positive patients no longer need to worry about being denied access to regular hospitals because they are testing positive for Covid. This also became a popular topic on Weibo (#不用再担心核酸阳性医院不接诊#, 110 million views).
Despite some relief expressed by commenters, many are also worried about the latest developments and how this will all affect hospitals and their staff. "The medical staff is going to be damned," some wrote, worrying about an inevitable surge in Covid-19 among China's doctors and nurses.
"It's going to be difficult for all of us working in the hospitals," one medical worker from Liaoning wrote.
Read more about 'Zero Covid' ending here. To get more insights into China's Fangcang, check our articles here.
By Manya Koetse 
Get the story behind the hashtag. Subscribe to What's on Weibo here to receive our newsletter and get access to our latest articles:
Spotted a mistake or want to add something? Please let us know in comments below or email us. First-time commenters, please be patient – we will have to manually approve your comment before it appears.
©2022 Whatsonweibo. All rights reserved. Do not reproduce our content without permission – you can contact us at info@whatsonweibo.com.
Got Covid? Don't Panic, Stay Home: China Is Shifting Its Covid Narrative
China changes its Covid approach, and Weibo users are still getting used to the idea: "We are going from one extreme to the other."
China's media narratives around testing positive for Covid have dramatically shifted recently. The seemingly sudden change in Covid approach is making some people happy, but many on Weibo also say it is making them nervous.
"What To Do If You Tested Positive [for Covid]?" (#如果阳了怎么办#) was a top trending topic on Weibo on Tuesday, December 6, when the site was still in grey mode over Jiang Zemin's death.
The topic, initiated by Chinese state media outlet China News Service (中国新闻网), received over 400 million clicks on Tuesday.
The "What To Do If Testing Positive" hashtag was noteworthy for a couple of reasons. Firstly, the fact that it was initiated by state media and included in the top trending lists of the day is part of the recent normalization of getting Covid in Chinese official media.
Another reason why it was noteworthy, is because the original China News Service post that topped the hashtag page compared Covid to seasonal influenza, writing:
"The autumn and winter season is the peak season for the flu. Currently, the epidemic situation is still popping up all over the country, and there is a risk in catching Omicron for special populations such as young children, pregnant women."
The article that China News Service linked to provides more information intended for Covid-positive children and the protection of pregnant women, provided by the expert physician Qiao Jie (乔杰) of the Peking University Third Hospital and Dr. Wang Quan (王荃) of Beijing Children's Hospital. In the article, the symptoms of the Omicron strain are also compared to those of the flu, saying that they need to be treated in line with other respiratory illnesses.
The article basically advised the following:
– Parents should seek medical attention for children with a continued high fever and persistent cough.
– Children under three months old with a fever should always be brought in to be seen by a doctor.
– Always seek medical attention for children who are lethargic, have severe pain (including abdominal pain), continue vomiting or have frequent diarrhea, are dehydrated (not urinating for prolonged periods), or have trouble breathing.
– Pregnant women without underlying conditions who get Omicron do not necessarily get sicker than regular patients and can also expect to recover within seven days.
– Pregnant women who get infected with Omicron should contact their midwife.
– Couples of childbearing age are advised to get vaccinated against Covid-19 before seeking pregnancy.
One day after this trending hashtag, news came out that Chinese central authorities will further adjust and optimize the country's Covid response based on a top-level meeting that took place on December 6 (#中央政治局会议要求优化疫情防控措施#). (Read about the ten new rules in our article here.)
One of the biggest changes in the Covid approach is that people who have tested positive but show mild signs or are asymptomatic will no longer be required to go to a centralized quarantine location. Instead, they can recover at home if they meet certain requirements.
Another major change is that nucleic acid test results and health codes will no longer be checked for domestic cross-regional travel. On Wednesday, the hashtag "Health Code" (#健康码#) became top trending on Weibo, receiving over 390 million views by late afternoon.
This major change in policy, which is basically an end to the 'zero Covid' policy as we knew it, was preceded not only by the "What To Do If Testing Positive" hashtag, but also by other media reports on people sharing their Covid experience and the well-known political commentator Hu Xijin writing a Weibo post about him preparing to get Covid soon.
China News Service also published an info sheet on Weibo on December 7 informing people on what to do when they test positive and what they can expect.
The state media outlet reassures people that for most, their symptoms will be gone on day seven. If people are staying at home with Covid and see no change and continue to have a high fever after three days, or if they are having difficulties breathing, they are advised to seek medical care.
Otherwise, people are advised to rest and drink plenty of water.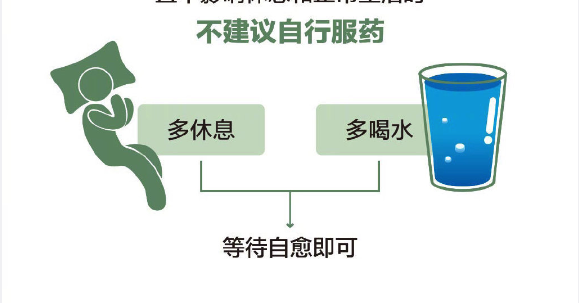 Beijing News Service (北京新闻广播) wrote: "Tested positive? Don't panic. If you have no symptoms or light symptoms, just stay at home."
One popular Weibo blogger (@咖啡布偶猫) wrote:
"I feel as if the propaganda has seen a sudden change in direction. During the first half of the year and the epidemic in Shanghai, everyone would get scared the moment you talked about a positive case, they wanted to fiercely chase it and thoroughly reach zero cases. Now they are propagating that we should not panic, that we should accept the reality and actively respond to it, as if it is nothing alarming."

A Successful Zero Covid Journey

On December 5, Chinese media outlet The Observer (观察者网) initiated the Weibo hashtag "Three Years Since the Fight Against the Epidemic – We've Actually Cleared Covid Many Times" (#抗疫3年其实我们清零了很多次#).
The post featured a video (embedded in tweet below) showing China's fight against Covid by highlighting regions and numbers. Nearly 32,000 cases across the country in early December of 2022 (at time of writing, there are currently over 42,000 confirmed cases); but for a long time during the Covid pandemic, China officially recorded just a few dozen, up to ten, or even zero cases.
A clear shift in Chinese media narratives regarding Covid now & Zero Covid then. The message: China actually already succeeded in reaching 'zero Covid' many times (抗疫3年其实我们清零了跟很多次). pic.twitter.com/xbJ1zAgz7t

— Manya Koetse (@manyapan) December 7, 2022
One of the top comments on the post said: "Up to the present, I think that regarding an outbreak of an epidemic virus that caused havoc without us even knowing, driving it out of the country within just a few months, and even sustaining it for some time, is worthy of going into the history books."
Others write: "One fight against the epidemic has concluded, and another one has begun. Letting go, without zero Covid, it has a happy side and a sad side."
"Although there were plenty of imperfections in this Covid journey, I still feel the country gave us enough protection when the virus was causing havoc in the early stages."
"It's really too strange and it's a bit spooky everywhere," another person wrote:
"It's like a computer that has been hit by a Trojan horse virus and has decided to download antivirus software and is 90% of the way there. Now it's suddenly stopping; not only deliberately shutting down all the firewalls, but there's also a mess of pop-up windows everywhere promoting games that are "very fun, come on and play!""
Another Weibo user writes: "We seem to have witnessed an era in which our joint memories have been taken from us for three years."
"It's over! We're on our own from now on!" others write.

Wait and See Approach

Although there is relief among those people who have since long supported an 'opening up' of China, there are also many other sentiments that are visible on Chinese social media, most noticeable there is a "let's wait and see" approach.
Some are waiting to see what will actually change to their situation locally, and others are waiting to see what an easing of Covid measures might mean for China's healthcare system.
Others express that the new situation makes them feel vulnerable and unsafe.
"Can't all the people who did not want to open up go and live in one community together?" someone jokingly wrote.
There are also people who wonder about what will really change for them in the time to come.
"Today is a day that is worth remembering in history. The epidemic situation has lasted for three years, and looking back, there have been many times of complete confusion and total transformation. In these three years time, people's lifestyles have seen drastic changes and we've come to understand more about 'online' life: online meetings, online groceries, online parties, online studying, and online travel. We've gradually become to dislike crowds, and we've become used to locked-down life."
For some, being Covid positive is an entirely new experience: "Surely enough, we opened up. Even myself – I don't even go out – tested positive now."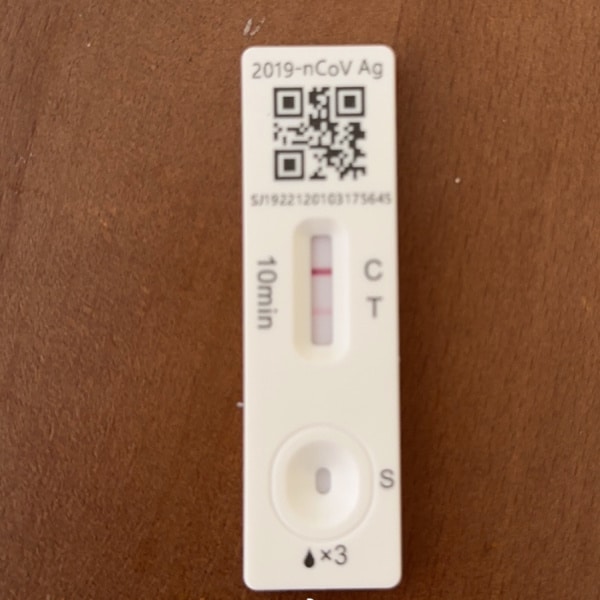 Meanwhile, people have been stocking up on various medicine and are getting ready to catch Covid anytime soon.
Viral joke about everyone showing off the medication they were able to stock up on. Someone collected all the recommended medicine and asked what else he's missing…Friend replied: getting infected. pic.twitter.com/QpaDL2nUVw

— Manya Koetse (@manyapan) December 8, 2022
One Weibo user writes: "Actually, it makes me anxious to open up everything so suddenly, why can't we do it step by step?"
"I'm not sure if I am happy or nervous," another person writes: "We're going from one extreme to the other extreme."
By Manya Koetse , with contributions by Miranda Barnes
Get the story behind the hashtag. Subscribe to What's on Weibo here to receive our newsletter and get access to our latest articles:
Spotted a mistake or want to add something? Please let us know in comments below or email us. First-time commenters, please be patient – we will have to manually approve your comment before it appears.
©2022 Whatsonweibo. All rights reserved. Do not reproduce our content without permission – you can contact us at info@whatsonweibo.com.