Let's Talk about Sex, Grandpa: HIV on the Rise among China's Elderly Men
There's a sharp rise in HIV among Chinese elderly men, partly caused by a general lack of HIV & safe sex awareness.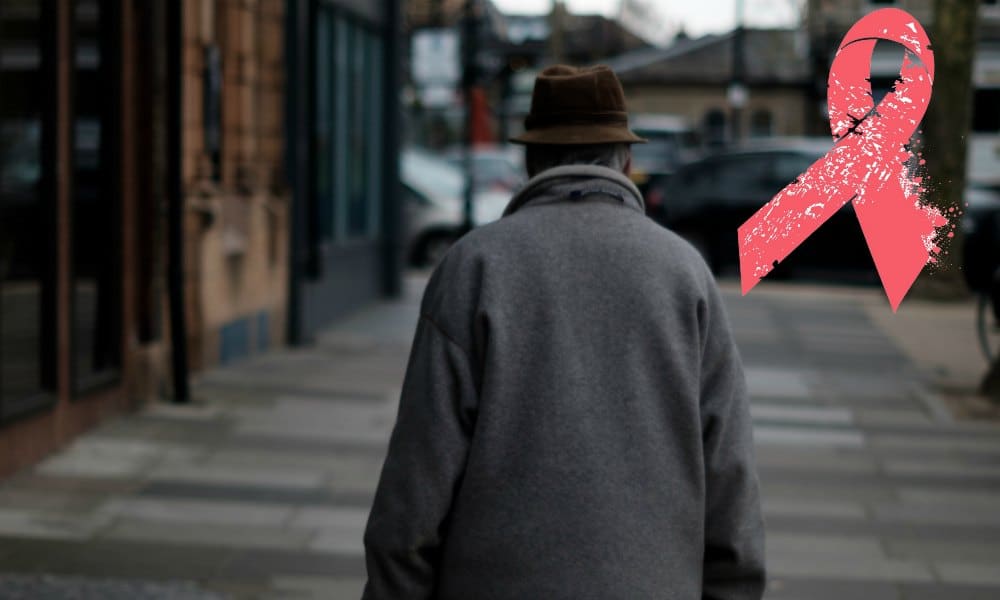 First published
HIV among China's elderly is a growing problem; it is mostly older men who get infected with HIV through extramarital sex. Their knowledge regarding safe sex is often lacking.
As it is World AIDS Day on December 1st, and while major discussions on the alleged first gene-edited babies immune to HIV are still top trending, other noteworthy HIV-related news is also gaining a lot of attention on Chinese social media these days.
At time of writing, more than 220 million people have viewed the Weibo hashtag "Number of Elderly AIDS Cases on the Rise" (#老年艾滋病病例上升#). The hashtag has emerged amidst news reports that there is a significant rise in the number of HIV cases among the elderly in China, particularly among men.
According to an article published on Weibo by Chinese news outlet The Paper, the number of known cases of HIV among Chinese men above the age of 60 has risen from 8391 cases in 2012 to 19815 cases in 2017.
On November 27, the Hangzhou Center for Disease Control and Prevention (杭州市疾控中心) released news information relating to the problems of the rising cases of HIV and AIDS among the elderly.
In the city of Hangzhou, the detection of HIV among patients who are over 50 years old has doubled over the past three years.
According to a specialist from the Hangzhou center, this rise of HIV has to do with the limited HIV awareness among elderly communities, and with the fact that they are often not accustomed to using condoms.
Extramarital heterosexual sex is the main way of transmission for elderly men, with some also getting HIV because of homosexual sex. For elderly women, marital sex is the main way of transmission.
Because they are often late in seeking medical treatment when they feel unwell, the detection of HIV is often late, which makes that there is a relatively high number of AIDS-related deaths among elderly patients.
The problem of the rising number of HIV patients among China's elderly population has received more scholarly attention of the past few years. According to a 2014 study by Tang et al, the sharp rise of HIV among elderly became more visible after 2010. In 2011, people over the age of 60 accounted for 28.4% of the total HIV cases Guangxi province (this was 18.7% in 2009).
A study in Nanning, capital of Guangxi, found that heterosexual transmission accounted for 90% of HIV cases among those over 50 years old, and that low-cost commercial sex venues were a primary site of infection (Tang et al 2014, 2).
The research by Tang et al shows that the use of aphrodisiacs (cheaper alternatives to Viagra, often illegally produced in local workshops) is significantly associated with an increased HIV risk for men over 50 who purchase commercial sex with female prostitutes (3).
One popular WeChat blog explained the reasons behind the problem of HIV among China's elderly as follows:
1. They see prostitutes because they are seeking ways to fulfill their sexual needs.
2. There is little awareness on HIV or AIDS. (According to one story quoted in the blog, an elderly man who was diagnosed with HIV even told the doctor he had washed himself with detergent every time after he had sex with a prostitute – he "did not understand" how he got infected.)
3. They do not know how to use condoms / they are not accustomed to using condoms.
On Weibo, there are many commenters who show their sympathy for the elderly women who get infected with HIV within their marriage because of their husband's extramarital sexual behaviors. "How tragic for them," a popular comment said, while others wonder: "What's the purpose of marriage then?"
The Center for Disease Control and Prevention advises people who have had extramarital sex, homosexual or heterosexual, to get themselves checked on HIV – also if there are people who suspect that their partner might have had sexual encounters outside of the marriage.
"The sex life of the elderly is a sensitive topic, but it needs to be talked about," well-known lawyer Yi Shenghua (易胜华) writes on Weibo: "If we do not attach importance to the [open] discussion of this topic, the problem of AIDS among China's eldery will only grow bigger."
By Manya Koetse and Miranda Barnes
Follow @whatsonweibo
Tang Z, Wu X, Li G, Shen Z, Zhang H, et al. 2014. "Aphrodisiac Use Associated with HIV Infection in Elderly Male Clients of Low-Cost Commercial Sex Venues in Guangxi, China: A Matched Case-Control Study." PLOS ONE 9(10): e109452. https://doi.org/10.1371/journal.pone.0109452.
Photo used in featured image by David Sinclair.
Spotted a mistake or want to add something? Please let us know in comments below or email us.
©2018 Whatsonweibo. All rights reserved. Do not reproduce our content without permission – you can contact us at info@whatsonweibo.com
Annual List of China's Best Hospitals: Ranking the Top 10 Hospitals of the Year
These are China's best hospitals according to the Fudan University annual ranking list.
A new list with the 50 highest rated hospitals in China of the year 2019 has been released earlier this month.
A hospital list, ranking the best hospitals in China, was released earlier this month. The list is independently issued annually since 2010 by the Hospital Management Institute of Shanghai's Fudan University. It ranks the top 100 hospitals in China and the top 10 hospitals over various clinical specialties. In doing so, it has become one of the most important hospital rankings in China.
The topic became trending on Weibo with over 110 million views (#复旦版中国医院排行榜#). Although there is a major interest in this topic, there are also those questioning what makes a hospital the 'best' hospital. This list, among other things, is based on the hospital's reputation and its capacity to conduct scientific research.
"What is fame and reputation? What I care about when seeing a doctor is their success rate in curing patients," one social media user wrote – a sentiment shared by many. Others also say it is best to look for the right hospital depending on the patient's personal needs.
Although it is true that these rankings do not include any rates on treatment results, they are relevant to patients for their reputation and size nonetheless.
China currently has a significant shortage of doctors, and the most qualified doctors are more prone to go to the hospitals with the best reputation. It is an ongoing cycle that has left many of the more rural and smaller hospitals lacking qualified staff. (For more about the problems facing China's healthcare system, also see this article.)
We will list the top 10 of China's best hospitals according to the report here, including some basic info.
#1 Peking Union Medical College Hospital
中国医学科学院北京协和医院
Peking Union Medical College Hospital (PUMCH) has topped these rankings consecutively for 11 years. The hospital was founded in 1921 by Rockefeller Foundation and is affiliated to both Peking Union Medical College (PUMC) and the Chinese Academy of Medical Sciences (CAMS).
PUMCH offers 2000 beds, has more than 4000 employees, and 57 clinical and medical departments. The hospital recently also launched its online services, including consultation, prescribing medicine, and electronic medical recording, which reportedly will expand to all clinical sections of the hospital.
Weibo: @北京协和医院 (960906 followers)
Website: link
Address: #9 Dongdan 3rd Alley, Dongcheng, Beijing, China
#2 West China Hospital Sichuan University
四川大学华西医院
Founded in 1872, the West China Medical Center is China's biggest hospital in terms of size, and also ranks number two in the list of the world's largest hospitals (no 1 being the Chang Gung Memorial Hospital in Taiwan). The hospital has a capacity of 4300 beds and there are 46 clinical departments.
West China Hospital has recently been in the news a lot due to the development of its own experimental COVID19 vaccine.
Weibo: @四川大学华西医院 (483829 followers)
Website: link
Address: #37 Guoxue Alley, Wuhou District, Chengdu, Sichuan Province
#3 People's Liberation Army General Hospital / 301 Hospital
中国人民解放军总医院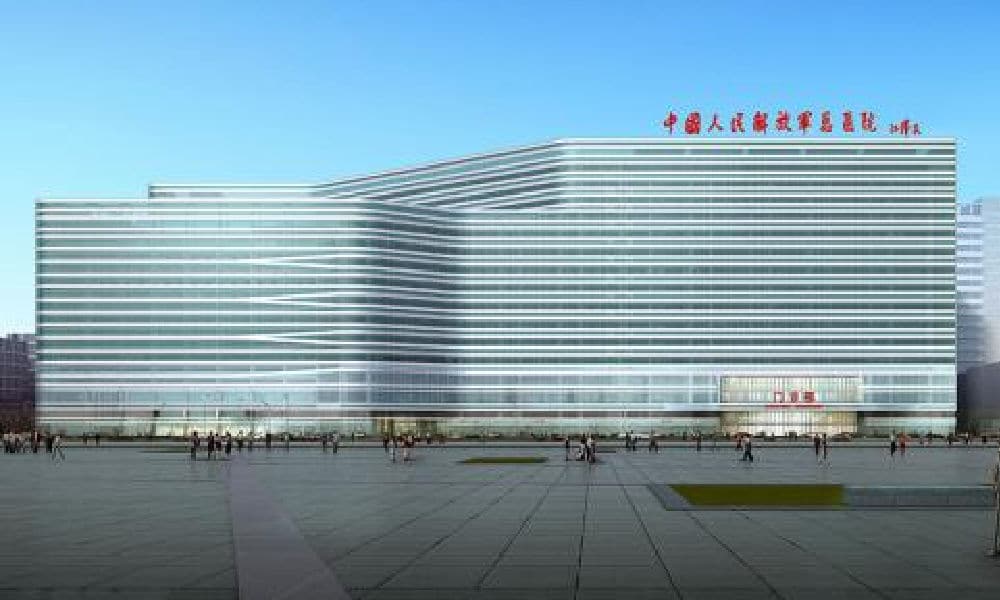 The General Hospital of the People's Liberation Army (PLAGH), also known as 301 Hospital or PLA General Hospital, is the largest general hospital under the auspices of the People's Liberation Army. The military hospital, used by the top leadership, was founded in 1953 and has a capacity of 4000 beds.
Earlier this year, the hospital made headlines for being the first center in Asia to provide newly advanced (ZAP) non-invasive technologies to treat brain tumors.
Website: link
Address: No. 28 Fuxing Road, Haidian District, Beijing
#4 Ruijin Hospital
上海交通大学医学院附属瑞金医院
Ruijin Hospital, formally known as Guangci Hospital, was founded in 1907. The hospital has 34 clinical departments, with a capacity of 1774 beds and a staff of over 3300.
The hospital is known for the rescue of burn victim Qiu Caikang, an iron worker of Shanghai Steel Factory who was burnt by molten steel in 1958. Although he suffered extensive burns to 89% of his body – and was thought unlikely to survive -, the staff at the hospital were able to successfully treat him. The hospital's technologies in treatment of deep burns has since been renowned throughout the country.
Website: link
Address: 197, Rui Jin Er Road,Shanghai 
#5 Zhongshan Hospital Fudan University
复旦大学附属中山医院
This Shanghai hospital, which opened in 1937, is a major teaching hospital affiliated with the Shanghai Medical College of Fudan University. It was the first large-scale general hospital managed by Chinese people at its time of opening.
Zhongshan Hospital is leading in China when it comes to the treatment of heart, kidney, and diseases, and liver cancer. The hospital has over 1900 beds and more than 4000 hospital staff.
Website: link
Address: 180 Fenglin Road, Shanghai
#6 The First Affiliated Hospital, Sun Yat-sen University
中山大学附属第一医院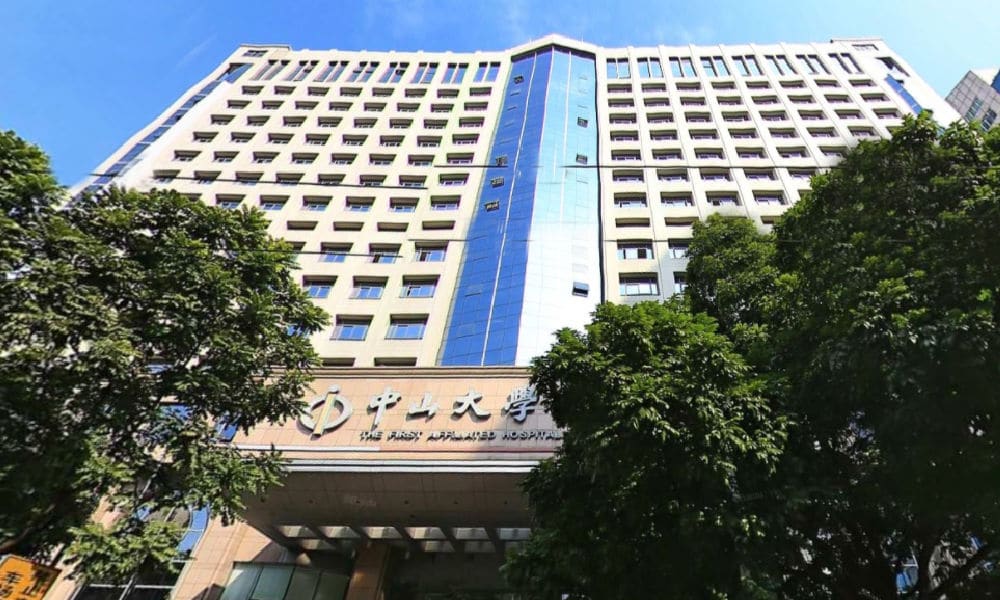 The First Affiliated Hospital of Sun Yat-Sen University is celebrating its 110th anniversary this year. Founded in 1910, the hospital was initially called the Affiliated Hospital of Guangdong Public Institution of Medicine. It is one of the largest hospitals in China.
The hospital is renowned for various medical specialties, including liver and kidney transplantion. The hospital has 72 clinical departments, 3523 beds, and over 6000 staff.
Website: link
Address: 58 Zhongshan 2nd Rd, Yuexiu District, Guangzhou, Guangdong Province
#7 Tongji Hospital, Huazhong University of Science and Technology
华中科技大学同济医学院附属同济医院
Tongji Hospital was officially founded by German doctor Erich Paulun in 1900, located in Shanghai, and did not move the Medical College to Wuhan until 1950. The hospital, which now has some 4000 beds and 7000 staff members, has 52 clinical and paramedical departments.
During the new coronavirus outbreak in Wuhan, the hospital provided 800 beds for severe cases.
Website: link
Address: No.1095 Jie Fang Avenue, Hankou, Wuhan
#8 Xijing Hospital
空军军医大学西京医院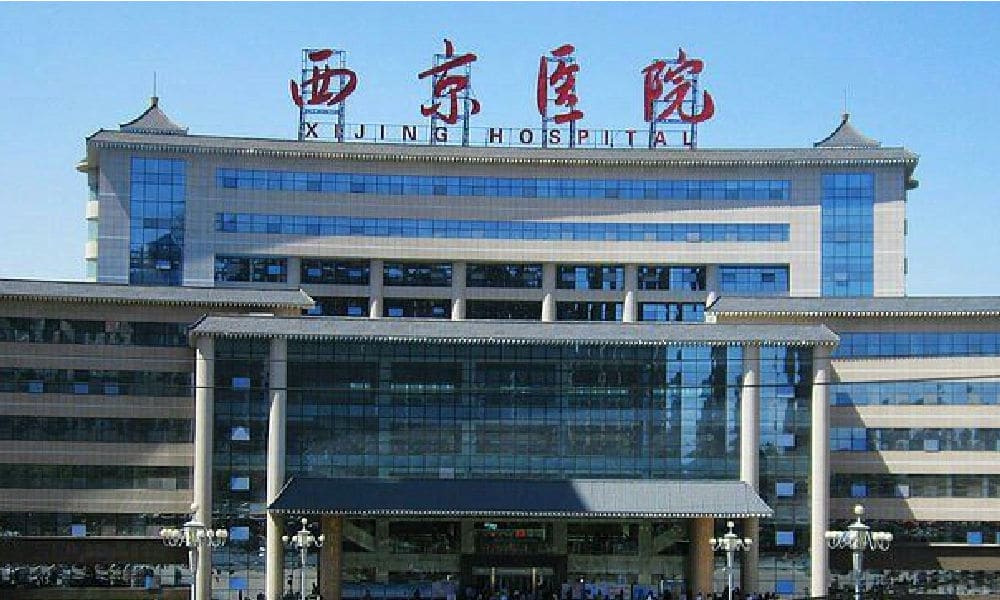 Xijing Hospital was founded in 1939 and has since been a hospital of several 'world's firsts', including being world's first hospital to recreate a '4D'-printed breast for a cancer patient who underwent a mastectomy. The hospital also saw China's first baby born from a transplanted womb.
Xijing Hospital houses 3218 beds.
Website: link
Adress: No. 127 Changle West Road, Xincheng District, Xi'an
#9 Huashan Hospital
复旦大学附属华山医院
Huashan Hospital's main branch is located in the city center of Shanghai, in the former French Concession. The hospital was founded in 1907 as the Chinese Red Cross General Hospital by Governor Shen Dunhe, the founder of the Red Cross Society of China. The hospital opened for business in 1909.
Besides being a general hospital with around 3000 staff members and over 1215 beds at the main branch, it is also Fudan University's major and renowned teaching hospital. Huashan is one of the best-known hospitals in China.
Website: link
Address: 12 Wulumuqi Middle Rd, Jing'an District, Shanghai
#10 Wuhan Union Hospital
华中科技大学同济医学院附属协和医院
Wuhan Union Hospital has a long history; it was founded in 1866 by Griffith John, a Welsh Christian missionary and translator in China. The hospital is an active general hospital, as well as focusing on teaching and scientific research.
The hospital has a total of 5000 beds and more than 8000 staff members. In 2020, the hospital became one of the designated hospitals to treat patients from the COVID-19 pandemic.
Website: link
Address: 1277 Jiefang Avenue, Wuhan, Hubei Province
By Manya Koetse
Follow @WhatsOnWeibo
Original photo used in featured image by Adhy Savala
Spotted a mistake or want to add something? Please let us know in comments below or email us. First-time commenters, please be patient – we will have to manually approve your comment before it appears.
©2020 Whatsonweibo. All rights reserved. Do not reproduce our content without permission – you can contact us at info@whatsonweibo.com.
Rejected for Being Blind: Shaanxi Normal University Denies Female Student Braille Entrance Exam
No exam, no entrance – this student ran into a brick wall at the famous Chinese university.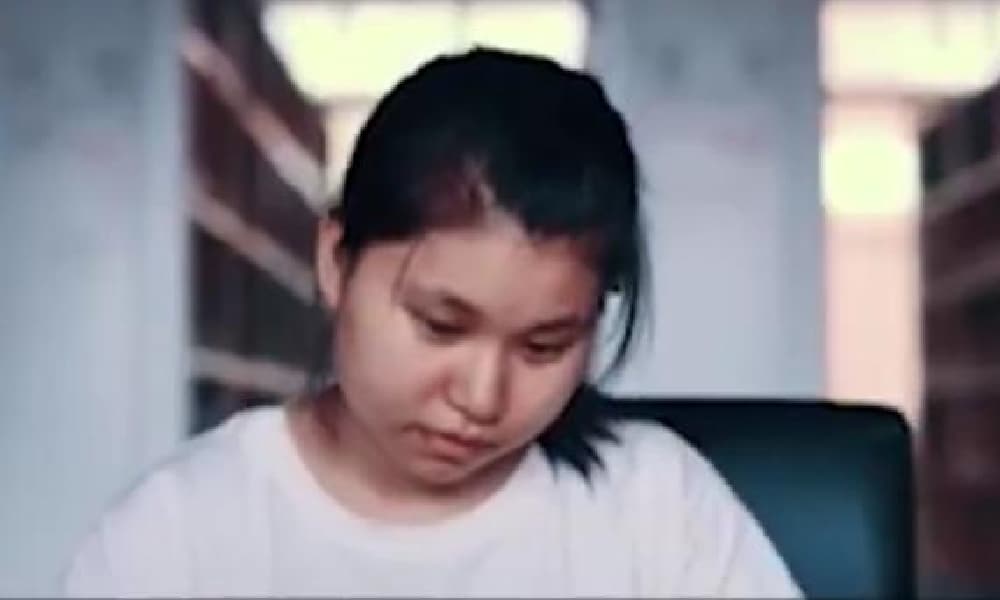 The story of a young blind woman whose application for a Chinese university's entrance exams was rejected due to her visual disability has sparked discussion across Chinese social media.
Last week, Shaanxi Normal University made headlines in China for rejecting a blind student from their psychology Masters program.
Debates arose online about how universities should accommodate disabled students. The related hashtag (#盲人女孩报考陕西师大研究生遭拒#) received 41 million clicks and about 2,600 related posts on social media platform Weibo.
According to Chinese news site The Paper, the female student named Wu Xiao (吴潇) was turned down after she tried to apply for Shaanxi Normal University's postgraduate entrance exam. The university reportedly claimed they were not equipped to teach students with visual impairments.
In an interview, the 24-year-old Wu Xiao said that, despite encountering obstacles, she had managed to study with non-blind students for the past four years already. As a fourth-year student of applied psychology at the Nanjing Normal University of Special Education, all she needed was a chance to take the entrance exam, but this request was denied. The university allegedly stated they could not provide a Braille version of the exam.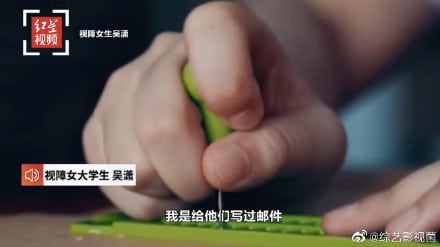 Wu Xiao said she was perplexed about the rejection, especially since Shaanxi Normal University previously organized a college tour for students with physical disabilities.
Shaanxi Normal University, located in Xi'an, is a well-known university under the direct administration of the Ministry of Education of China.
In the news report shared by Lifeweek, a staff member at Shaanxi Normal University explained the situation, saying that psychologists need to be able to see their patients in order to treat them. Students with vision loss should therefore aim for another career, the man said.
The university cited guidelines from 2003 issued by the Ministry of Education and the China Disabled Persons' Federation. These guidelines allow for a physical examination to affect the chances of studying a certain subject.
According to article 3.6 of the guidelines, students with visual impairments are "unsuitable" to study psychology. Among other things, the guidelines also state that universities can reject students from studying journalism if they have a stammer or hunchback.
On Weibo, one of the main issues discussed was whether or not Wu Xiao was right in speaking out against the university.
Some Weibo users defended the university's decision, arguing that nonverbal, visual communication plays a vital role in the field of psychology. There were also those saying that Wu could not demand the school to adapt to her needs.
But there are also many social media users advocating equal opportunities and equal access for persons with disabilities. "A lot of people are acting as if she's asking for special treatment…but she hasn't even been able to get equal access to education," one person commented, "It's not her fault she can't go to this school – it is the fault of backward universities and society."
Over the past few years, stories of Chinese blind people encountering ignorance and accessibility issues have been receiving more attention on social media.
Earlier this year, a video showing the failed design of a tactile-paved path in Inner Mongolia caught the attention of web users. The tactile paving steered blind and visually impaired pedestrians straight into trees on the sidewalk. Local authorities later fixed the paths.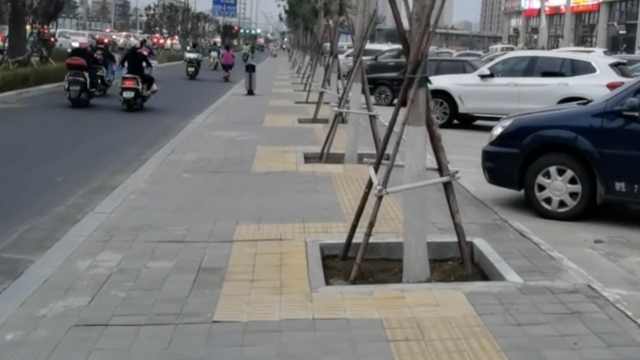 Another video posted on Douyin (the Chinese version of Tiktok) in August of this year also attracted a lot of attention, receiving over 150,000 likes. The video, posted by a visually impaired blogger (@盲探-小龙蛋), showed the difficulties encountered by Chinese people with blindness or low vision when using public transportation. In Shenzhen, where the blogger lives, most buses do not have speakers announcing their direction, making it impossible for him to know which bus to take. Shenzhen has to do better if it wants to call itself a "city without hindrances" ("无障碍城市"), he argued.
Over recent years, the Chinese government has done more to strengthen the protection of rights and interests of persons with disabilities in the country. Although there is a focus on the prevention of birth defects and disability – even launching a "National Disability Prevention Day" – there seems to be a lesser focus on transforming China's social organizations to actually help those with disabilities.
Children with visual impairments often attend specialized schools isolated from the rest of society. Only since 2015 have blind students been able to take the university entrance exam (gaokao) in Braille. According to Toutiao News, Wu Xiao was the only student in Shaanxi to take the Braille version of the gaokao.
To promote more inclusivity for disabled citizens in the workforce, China has an employment quota system in which companies must reserve at least 1.5 percent of their positions for disabled persons, yet many companies do not meet the quota.
On Weibo, some commenters argue that people such as Wu Xiao will continue to face discrimination in society unless something changes in the education system.  "We can only build a fair society if our education is fair," one person writes: "Caring for the disadvantaged and giving them equal opportunities is a measure of a civilized society. We have to care for them and help them fulfill their dreams."
By Saga Ringmar ( follow on Twitter) 
Follow @WhatsOnWeibo
Spotted a mistake or want to add something? Please let us know in comments below or email us. First-time commenters, please be patient – we will have to manually approve your comment before it appears.
©2020 Whatsonweibo. All rights reserved. Do not reproduce our content without permission – you can contact us at info@whatsonweibo.com.