Weibo's Online Slang: 10 Chinese 'Tribes' & 'Clans' to Know
Online slang has been an important part of Chinese online culture ever since the first message boards were launched, and is ubiquitous and ever-changing on popular social media platforms such as Weibo or Wechat.
A major part of this online slang culture is the categorization of people into 'tribes' or 'clans' (族); classifying those (urban) young Chinese people who share certain traits.
Although many of these terms are often ironic and generalized, to a large extent, they also represent a bigger trend in China's transforming society and digital culture.
1. 低头族 (Dītóuzú): "The Bowed Head Clan"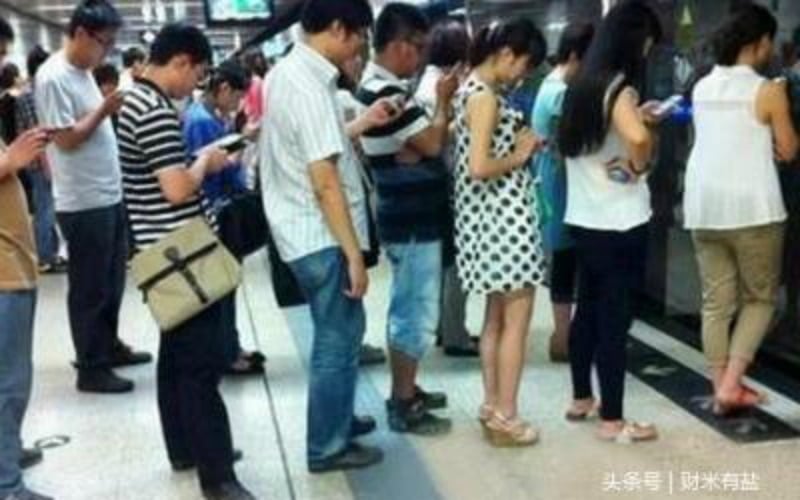 This word is comparable to the English term of 'phubber'; which is a combination of "phone" and "snubber", meaning people who lower their heads to look at their smartphones. There is also a word called "Thumb Tribe" (拇指族), which also refers to people whose thumbs are constantly moving on their smartphone screen.
Dītóuzú literally means 'lower-head-clan'; they use their phone for almost everything, at every moment. They always bow their heads to look at their phone. For the dītóuzú, it seems that the smartphone fulfills their every need, including entertainment, surfing internet, updating their social media and communicating with people, ordering food, shopping, etc.
But when the smartphone addiction becomes serious, they get mental and physical problems. It makes their life hard. On Weibo, this word was especially used in 2017 when a Chinese mother was watching her phone in the swimming pool while her 4-year-old son was drowning in the pool just meters away from her.
2. 月光族 (Yuèguāngzú): "The Moonlight Clan"
The Yuèguāngzú is the "moonlight clan." It is meant to categorize the groups of people who live from paycheck to paycheck. Most of them are young Chinese people, who spend all of their salary before their next payday – although they don't have any savings in their bank account.
For some of them, their salary just covers their basic living expenses, such as rent, food, transportation and some social occasions.
But there are also those who might have a much higher income, but still live day by day, without any serious plans for their life or future. They like to spend money whenever they want, in any way they want. They also exhaust their earnings before their next salary day.
3. 酷抠族 (Kùkōuzú): "The Cool Carl"
As nicely explained in Shenzhen Daily or by China Daily, Kùkōuzú refers to those people who live a simple life, and while faced with inflation and high housing prices, try to spend as little as possible.
"Kù" (酷) is the Chinese transliteration of the English word "cool," "kōu" (抠) is short for kōumén (抠门) which means "stingy." Normally those who lead a "stingy life" are not considered "cool." In today's China, however, where inflation and high housing prices make life difficult for the middle class, many people think that people who live a simple live can also be "cool."
4. 啃老族 (Kěnlǎozú): "The Leech Tribe"
The kěnlǎozú is a group of people who are currently not engaged in employment, education or training. Their daily life totally depends on their parents or other older generations. They are often fresh graduates.
Some graduates find it so difficult to find a job, and get so frustrated that they give up looking for a job and stay at home with their parents. Their parents then have to cover all of their expenses and feed them, treating them as if they're still a child.
5. 恨嫁族 (Hènjiàzú): "The Hate-to-get-married Tribe"
If we literally translate Hènjiàzú, it would mean "hate getting married tribe." But is this truly what's meant with this term in present-day China?
The term Hènjià (恨嫁) is originally from Guangdong local language. It refers to young women who have huge expectations for their future marriage. They often hope to get married as soon as they reach the legal age of marriage. But it usually turns out that the reality is very different from their dreams.
Now, this term has come to indicate those girls who dream about a marriage that will change their life for the better. Instead of making a career for themselves, they are aiming to look for a husband with a high income. For them, getting married with a money-making man is a first priority.
This kind of women was criticized by education businessman Yu Minhong recently, who stated that women's standards for men are leading to a "degeneration of the country."
6. 闪婚族 (Shǎnhūnzú): "The Flash Marriage Group"
The Shǎnhūnzú refers to people who have only known each other a short time and get married straight away, as quick as a lightning bolt (闪电). According to Baidu, it is a sign of the "fast food love" era.
Although a Flash Marriage can happen because of extreme infatuation, there are also other reasons for a quick marriage; some people are simply in a hurry to get rid of the pressure from their parents to get married.
7. 愤怒青年 (Fènnù Qīngnián): "The Angry Youth"
Fènqīng (愤青) is an abbreviation for Fènnù Qīngnián (愤怒青年), which literally translates as the "angry young."
It mainly refers to Chinese youth who display a high level of Chinese nationalism. This term first appeared in Hong Kong in the 1970s, referring to those young people who were not satisfied with Chinese society, and sought reform.
It has now evolved into a term used predominantly in Chinese Internet slang. Nowadays, it refers to a group of young people who have strong or sharp opinion on society and politics. Most of them are not satisfied with what is happening now and want to make changes. They like to use internet to publish their ideas and initiate online battles with people who have different opinions. They seem to care for their country and society very much, and will give their opinions on various public affairs. Their opinions will sometimes influence the public debate.
8. 标题党 (Biāotídǎng): "The Clickbait Club"
Biāotídǎng (标题党) translates as the "clickbait club." It refers to sensationalist online writers who want to have more readers or followers, and therefore use exaggerated or hot words for their titles to attract more readership.
Because online readers are curious about what is going on after seeing the "attractive" title, they continue to read the text or click the link. In most cases, there is no consistency between the content and the title.
Over the past year, various Chinese state media have warned against the use of clickbait titles, labeling it as "vulgar content."
9. 健盘侠 (Jiànpánxiá): "The Keyboard Warriors"
Jiànpánxiá (健盘侠) means 'keyboard warrior': a group of people that is very active and often aggressive within the online comment sections. They especially like to comment below the hot Weibo topics.
They are 'big fighters' in the cyber world when it comes to their words and opinions, but they would never actually dare to do the things they say.
In their real life, 'keyboard warriors' are very ordinary people and are actually afraid of many things. But when they are back online, they are like the warriors in the Gongfu world. They use words as their weapons and are 'social justice warriors.' They often 'troll' other Weiboers or social media users.
By doing so, they get a lot of online attention which satisfies their ego, as they are unsuccesful in getting the attention they need in their offline life.
10. 嘻哈族 (Xīhāzú): "The Hip Hop Clan"
The Xīhāzú refers to a subculture or group of young Chinese who are fan of hip hop and African-American culture influence lifestyle. "Xīhā" (嘻哈) is the Chinese translation for 'hiphop.'
The term has been around for years. But especially over the past year, hip hop has seen a comeback in China with popular shows as the Rap of China becoming major hits.
By Crystal Fan, with contributions from Manya Koetse
Follow @whatsonweibo
Spotted a mistake or want to add something? Please let us know in comments below or email us.
©2018 Whatsonweibo. All rights reserved. Do not reproduce our content without permission – you can contact us at info@whatsonweibo.com
The Detainment of Canadian Ex-Diplomat Michael Kovrig Triggers (Censored) Discussions on Weibo
"You take one of ours, we take one of yours," some commenters write.
First published
The detainment of former Canadian diplomat Michael Kovrig is generating major discussions on Chinese social media – but many comment sections have now been locked.
The news that former Canadian diplomat Michael Kovrig has been detained in Beijing is not only generating mass attention on Twitter and in English-language newspapers today; on Chinese social media, thousands of people have also responded to the issue.
Kovrig, who is known as Kang Mingkai (康明凯) in Chinese, served as a diplomat in Beijing and Hong Kong until 2016, and currently is a Hong Kong-based Senior Adviser at the International Crisis Group, where he works on foreign affairs and global security issues in Northeast Asia.
News of his arrest in mainland China came out through the International Crisis Group. In a media release on December 12, the International Crisis Group called for the immediate release of Michael Kovrig, and stated that Kovrig was detained on Monday night in the Chinese capital by the Beijing Bureau of Chinese State Security.
According to the Washington Post, China's Foreign Ministry spokesman Lu Kang (陆慷) told reporters during a regular press briefing on Wednesday that he had nothing to say about the issue, and that China and Canada have maintained "normal consular communication."
Lu further said that the International Crisis Group was not legally registered in China, and that the organization had "violated Chinese laws" because "it was not registered."
On Weibo, a post of the state tabloid newspaper Global Times on the issue became the most-read post on the account (17,7 million followers) on Wednesday. At the end of the day, it had more than 34,400 comments, 158,000 'likes' and over 36,000 shares.
The post says:
"[Foreign media: "Former Canadian diplomat Kang Mingkai has been detained in China"] According to Reuters, the International Crisis Group stated on Tuesday that its senior adviser in Northeast Asia and former Canadian diplomat Kang Mingkai (Michael Kovrig), has recently been detained by the Chinese government. According to the resources, Kang Mingkai is a former diplomat in Canada and in Hong Kong, who held a position as a strategic communications expert at the United Nations Headquarters in New York, and is able to speak Mandarin. He joined the International Crisis Group last year as a senior adviser to Northeast Asia to study and analyze foreign affairs and global security issues in China, Japan, and the Korean Peninsula. He criticized China many times, and advocates a hard-line approach towards China."
Despite the many comments, the post's comments section was locked for viewing by the Global Times on Wednesday night local time, only allowing some comments to remain visible, such as one saying: "This is most likely an old spy on a special agent mission."
Other posts on the issue that generated much attention, such as the Beijing News post that received approximately 5000 comments, or the Toutiao post that received 11,000 comments, were also locked for viewing.
A later post by Global Times (China time December 12, 23:07) stated:
"Confirmed! This Canadian is held for legal investigation. – Reporters have learned from relevant departments that Canadian citizen Kang Mingkan (Michael John Kovrig) is suspected of engaging in activities that are harmful to China's security. As of December 10, he is held by the Beijing National Security Bureau for investigation according to law. Currently, the case is under investigation."
"Well done," a typical comment said, with many accusing Kovrig of being a spy.
But there are also more critical comments, with some saying: "This might not be a good thing," and others suggesting that Kovrig is a "political prisoner."
Elsewhere on Weibo, the many comments on this issue are also open, with one popular one saying: "They are using a legal way to tell Canada their behavior is illegal."
On both Weibo and Twitter, as well as in the English-language media, Kovrig's detainment is linked to the recent arrest of Meng Wanzhou (孟晚舟), the financial officer of Chinese telecom giant Huawei Technology – which happens to have been founded by her father, Ren Zhengfei (任正非).
Meng was detained on December 1st during a transit at the Vancouver airport at the request of United States officials. She is accused of fraud charges for violating US sanctions on Iran. According to CNN Business, Meng allegedly is accused of helping Huawei get around sanctions on Iran by misleading financial institutions into believing that subsidiary company 'Skycom' – which is active in networking and telecommunication in Iran – was a separate company in order to conduct business in the country.
Chinese officials, demanding Meng's release, have called the arrest "a violation of a person's human rights." Meng has been released on bail on Tuesday, December 11.
"You take one of ours, we take one of yours," one commenter replied to news relating to Kovrig's detainment.
"Are we exchanging hostages like North Korea?" one Weibo user responded.
On the Weibo account of the Canadian embassy, there have been no direct mentions of Kovrig, but the embassy did dedicate a post to the celebration of human rights on December 12th, saying: "We commemorate the 70th anniversary of the Universal Declaration of Human Rights. Canada, China and all member states of the United Nations support this basic document of the United Nations."
By Manya Koetse
Follow @whatsonweibo
Spotted a mistake or want to add something? Please let us know in comments below or email us.
©2018 Whatsonweibo. All rights reserved. Do not reproduce our content without permission – you can contact us at info@whatsonweibo.com
"Is the Moon Still Rounder in Europe?" – Weibo Responses after Strasbourg Shooting
As reports of the Strasbourg attack make their rounds on Weibo, many social media users are concerned about public safety in Europe.
As the Strasbourg shooting is making headlines worldwide, the idea that is dominating public discussions on Chinese social media is that Europe, in general, has become an unsafe place.
At around 20:00 local time, a man opened fire near a Christmas market in the French city of Strasbourg on Tuesday night, killing at least four people and injuring eleven others.
French authorities have identified the gunman as the 29-year-old Cherif Chekatt, who is listed on a security and terror watch list.
As the gunman is still at large, approximately 350 security officers – including two helicopters – are involved in the search for the suspected terrorist, who reportedly had criminal convictions in France and Germany, had served time in prison, and was supposed to be arrested by the French police hours before the shooting occurred.
News of the shooting has been reported on Chinese social media by state media outlets including China News Service (中国新闻网), CCTV, People's Daily (人民网), Legal Evening News (法制晚报), and many others.
The Consulate of the People's Republic of China in Strasbourg has issued an "urgent safety reminder" on its website, warning Chinese who are in Strasbourg to stay vigilant, to remain indoors as much as they can, and to avoid the city center.
On Weibo, the Strasbourg shooting is receiving hundreds of comments across dozens of posts, with many similar reactions coming up as those after earlier terrorist attacks in Europe. Whether it is the Paris attacks of 2015, the New Year's mass sex assault in Cologne in 2016, the Brussels explosions of 2016, the Manchester Arena attack of 2017, or others, a sentiment that is often dominating discussions on Chinese social media is that 'Europe' in general is not a safe place.
"I am supposed to go and study in the UK next year, would it be safe? I am a bit scared," one popular comment said, with another person responding: "UK or France, it's all the same, depending on the city or neighborhood where you live."
"I am preparing to go back to China," one Spain-based netizen writes: "At least China is safe."
"My god," another person says: "I've just been to Strasbourg last week. Our car got stuck in between a march of the Yellow Vests and the riot police."
"France has been in chaos recently, I hope our compatriots are safe. My sister is there, and we've been terribly worried."
"It's better in China," a typical comment said.
"I'm scared. My dad has been pleading with me not to make my move to France," another concerned commenter writes. "Go to another country," a Chinese student living in France responds: "Right now I am looking forward to graduate as soon as possible so I can return to China."
"How is the situation in Italy?" another person asks: "I am going, but I'm afraid to." There are many more similar responses, with people saying they have booked a trip to France or Europe, and are now doubting whether they should go or not.
Although there are also some voices who are saying the Chinese media is exaggerating reports about Europe, and that France is safe depending on the area, there are those responding saying: "How can you still say it's safe when you also say 'don't go there and there and you'll be ok,' 'just avoid the demonstrations and you'll be fine,' 'don't go out at night and it's no problem,' – isn't this what 'unsafe' means?"
For many, the reports about Strasbourg are adding to the image they have of France and Europe following a week of turmoil involving the Yellow Vests (黄马甲) movement, which has also been widely covered in Chinese media.
There are many who respond to the shooting with sarcasm, saying the suspect used the "weapon of democracy" and that it is not a 'terrorist attack' but a "rise of oppressed ethnic groups in France," also adding slogans such as "Vive la France!"
The expression "Is the moon still rounder in Europe?" or "Is the moon still rounder abroad?" ("国外的月亮不是圆吗") is also posted multiple times in response to the attack.
It refers to a popular sarcastic expression that was ubiquitous in China during the early years of the Reform and Opening Up, that everything in America, Europe, or 'the West' is allegedly better (the grass 'greener') than in China – even the moon.
Public opinion on Chinese social media is now seemingly turning towards the idea that China is the safer place to be. As one commenter writes: "We were not born in safe times, but at least we were born in a safe country" ("我们不是生在和平年代,我们只是生在和平的国家").
"France was messy before, now it's even more chaotic. Friends in France, please stay safe!"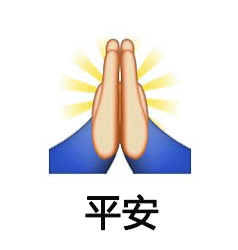 By Manya Koetse
Follow @whatsonweibo
Spotted a mistake or want to add something? Please let us know in comments below or email us.
©2018 Whatsonweibo. All rights reserved. Do not reproduce our content without permission – you can contact us at info@whatsonweibo.com