Weibo's Online Slang: 10 Chinese 'Tribes' & 'Clans' to Know
Online slang has been an important part of Chinese online culture ever since the first message boards were launched, and is ubiquitous and ever-changing on popular social media platforms such as Weibo or Wechat.
A major part of this online slang culture is the categorization of people into 'tribes' or 'clans' (族); classifying those (urban) young Chinese people who share certain traits.
Although many of these terms are often ironic and generalized, to a large extent, they also represent a bigger trend in China's transforming society and digital culture.
1. 低头族 (Dītóuzú): "The Bowed Head Clan"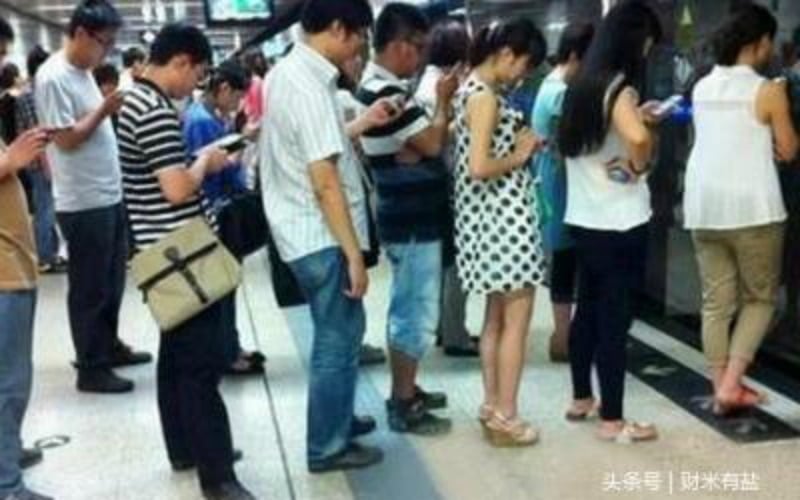 This word is comparable to the English term of 'phubber'; which is a combination of "phone" and "snubber", meaning people who lower their heads to look at their smartphones. There is also a word called "Thumb Tribe" (拇指族), which also refers to people whose thumbs are constantly moving on their smartphone screen.
Dītóuzú literally means 'lower-head-clan'; they use their phone for almost everything, at every moment. They always bow their heads to look at their phone. For the dītóuzú, it seems that the smartphone fulfills their every need, including entertainment, surfing internet, updating their social media and communicating with people, ordering food, shopping, etc.
But when the smartphone addiction becomes serious, they get mental and physical problems. It makes their life hard. On Weibo, this word was especially used in 2017 when a Chinese mother was watching her phone in the swimming pool while her 4-year-old son was drowning in the pool just meters away from her.
2. 月光族 (Yuèguāngzú): "The Moonlight Clan"
The Yuèguāngzú is the "moonlight clan." It is meant to categorize the groups of people who live from paycheck to paycheck. Most of them are young Chinese people, who spend all of their salary before their next payday – although they don't have any savings in their bank account.
For some of them, their salary just covers their basic living expenses, such as rent, food, transportation and some social occasions.
But there are also those who might have a much higher income, but still live day by day, without any serious plans for their life or future. They like to spend money whenever they want, in any way they want. They also exhaust their earnings before their next salary day.
3. 酷抠族 (Kùkōuzú): "The Cool Carl"
As nicely explained in Shenzhen Daily or by China Daily, Kùkōuzú refers to those people who live a simple life, and while faced with inflation and high housing prices, try to spend as little as possible.
"Kù" (酷) is the Chinese transliteration of the English word "cool," "kōu" (抠) is short for kōumén (抠门) which means "stingy." Normally those who lead a "stingy life" are not considered "cool." In today's China, however, where inflation and high housing prices make life difficult for the middle class, many people think that people who live a simple live can also be "cool."
4. 啃老族 (Kěnlǎozú): "The Leech Tribe"
The kěnlǎozú is a group of people who are currently not engaged in employment, education or training. Their daily life totally depends on their parents or other older generations. They are often fresh graduates.
Some graduates find it so difficult to find a job, and get so frustrated that they give up looking for a job and stay at home with their parents. Their parents then have to cover all of their expenses and feed them, treating them as if they're still a child.
5. 恨嫁族 (Hènjiàzú): "The Hate-to-get-married Tribe"
If we literally translate Hènjiàzú, it would mean "hate getting married tribe." But is this truly what's meant with this term in present-day China?
The term Hènjià (恨嫁) is originally from Guangdong local language. It refers to young women who have huge expectations for their future marriage. They often hope to get married as soon as they reach the legal age of marriage. But it usually turns out that the reality is very different from their dreams.
Now, this term has come to indicate those girls who dream about a marriage that will change their life for the better. Instead of making a career for themselves, they are aiming to look for a husband with a high income. For them, getting married with a money-making man is a first priority.
This kind of women was criticized by education businessman Yu Minhong recently, who stated that women's standards for men are leading to a "degeneration of the country."
6. 闪婚族 (Shǎnhūnzú): "The Flash Marriage Group"
The Shǎnhūnzú refers to people who have only known each other a short time and get married straight away, as quick as a lightning bolt (闪电). According to Baidu, it is a sign of the "fast food love" era.
Although a Flash Marriage can happen because of extreme infatuation, there are also other reasons for a quick marriage; some people are simply in a hurry to get rid of the pressure from their parents to get married.
7. 愤怒青年 (Fènnù Qīngnián): "The Angry Youth"
Fènqīng (愤青) is an abbreviation for Fènnù Qīngnián (愤怒青年), which literally translates as the "angry young."
It mainly refers to Chinese youth who display a high level of Chinese nationalism. This term first appeared in Hong Kong in the 1970s, referring to those young people who were not satisfied with Chinese society, and sought reform.
It has now evolved into a term used predominantly in Chinese Internet slang. Nowadays, it refers to a group of young people who have strong or sharp opinion on society and politics. Most of them are not satisfied with what is happening now and want to make changes. They like to use internet to publish their ideas and initiate online battles with people who have different opinions. They seem to care for their country and society very much, and will give their opinions on various public affairs. Their opinions will sometimes influence the public debate.
8. 标题党 (Biāotídǎng): "The Clickbait Club"
Biāotídǎng (标题党) translates as the "clickbait club." It refers to sensationalist online writers who want to have more readers or followers, and therefore use exaggerated or hot words for their titles to attract more readership.
Because online readers are curious about what is going on after seeing the "attractive" title, they continue to read the text or click the link. In most cases, there is no consistency between the content and the title.
Over the past year, various Chinese state media have warned against the use of clickbait titles, labeling it as "vulgar content."
9. 健盘侠 (Jiànpánxiá): "The Keyboard Warriors"
Jiànpánxiá (健盘侠) means 'keyboard warrior': a group of people that is very active and often aggressive within the online comment sections. They especially like to comment below the hot Weibo topics.
They are 'big fighters' in the cyber world when it comes to their words and opinions, but they would never actually dare to do the things they say.
In their real life, 'keyboard warriors' are very ordinary people and are actually afraid of many things. But when they are back online, they are like the warriors in the Gongfu world. They use words as their weapons and are 'social justice warriors.' They often 'troll' other Weiboers or social media users.
By doing so, they get a lot of online attention which satisfies their ego, as they are unsuccesful in getting the attention they need in their offline life.
10. 嘻哈族 (Xīhāzú): "The Hip Hop Clan"
The Xīhāzú refers to a subculture or group of young Chinese who are fan of hip hop and African-American culture influence lifestyle. "Xīhā" (嘻哈) is the Chinese translation for 'hiphop.'
The term has been around for years. But especially over the past year, hip hop has seen a comeback in China with popular shows as the Rap of China becoming major hits.
By Crystal Fan, with contributions from Manya Koetse
Follow @whatsonweibo
Spotted a mistake or want to add something? Please let us know in comments below or email us.
©2018 Whatsonweibo. All rights reserved. Do not reproduce our content without permission – you can contact us at info@whatsonweibo.com
Top 25 Best Fiction Books on China: Understanding Contemporary China through Modern Literary Fiction
A selection of the best modern literary fiction works that provide deeper insights into China.
Literature or modern fiction can be a great way to understand more about a country's culture, history, or society, as it describes events, feelings, atmospheres, and personal stories in a way that history books or more scholarly accounts could never do. This is a top 25 modern fiction works on China compiled by What's on Weibo as recommended reading to get a better understanding of present-day China.
After doing a Top 30 on Best (Non-Fiction) Books to Better Understand China, we felt it was high time to give you a list of recommendations of modern literary fiction works focusing on the People's Republic of China (PRC) that also help to better understand the past and present of this rapidly changing society.
There are hundreds of novels and literary works out there on modern China, and a lot of them are written in Chinese, Japanese, French, Spanish, Dutch, and many other languages – but for the scope of this particular list, we have chosen just to focus on the modern fiction books that have come out in the English language. We leave out fictional works focused on specifically Hong Kong and/or Taiwan here, because a top 25 just would not be enough.
Also, due to the scope of this list, we have selected those works that have come out after 1978, the year of the 'Reform and Opening Up' of China, mainly because this period marks a new era in Chinese literature and literature on China. Note that this list does not necessarily focus on 'Chinese literature' but on 'literary works on China' in general.
The earlier years of modern China have seen so many great literary works that are absolutely pivotal for anyone studying China, Chinese literature, or wanting to understand its past century, from the works of Lu Xun to gems such as Miss Sophie's Diary (1928) by Ding Ling, a Fortress Besieged (1947) by Qian Zhongshu, the works by Eileen Chang or Louis Cha (Jin Yong), that they deserve a list of their own.
These are the 25 books we have selected based on your recommendations and our own. The list is numbered based on the original year of publication. Note that we have provided Amazon links with these books, and most will be available for sale in the US/Europe and elsewhere, but we would also recommend checking out your local thrift stores, Oxfam stores, garage sales etc. because you might unexpectedly find some of these gems there (we sure did!).

● #1 Red Sorghum: A Novel of China (Mo Yan) 
Year first published: 1986/1987 (红高粱家族), English translation 1992 by Howard Goldblatt
Red Sorghum by Mo Yan (莫言, real name Guan Moye, 1955) is a novel that has become very famous both in- and outside of China, one of the reasons being that the renowned director Zhang Yimou turned the novel into a movie in 1988. The novel tells the story of a family's struggles spanning three generations in Shandong from the 1920s to the 1970s, through the Japanese occupation and the Cultural Revolution. The sorghum fields are constantly present throughout the book – it is the heart of the home, the provider of food and wine, and the battleground of war.
When Mo Yan became the winner of the 2012 Nobel prize in literature, some controversy erupted: Mo Yan is one of China's most famous writers, but he is not a "social activist" or dissident, as many other internationally acclaimed Chinese artists and writers are. "Do cultural figures in China have a responsibility to be dissidents?" the Atlantic wrote in 2013. Perhaps the criticism was somewhat unfounded; after all, Mo Yan never asked to win the Nobel Prize. He said: "I hate partisan politics and how people gang up on opponents based on ideology. I like to come and go on my own, which allows me to look on from the sidelines with a clear mind and gain insight about the world and the human condition. I don't have the capability or interest of becoming a politician. I just want to write, quietly, and do some charity work in secret. " Mo Yan is also active on Weibo, where he sporadically shares his calligraphy.
Get on Amazon: Red Sorghum
Also worth reading by the same author:

● #2 Stick Out Your Tongue (Ma Jian)
First published in 1987 (亮出你的舌苔或空空荡荡), English translation by Flora Drew
This book by the exiled author Ma Jian (马建, 1953) definitely deserves a place on this list, even if it was just for the controversy it triggered once it was published. The publication of Stick Out Your Tongue sparked off the notorious "Ma Jian Affair," which has since been called one of the biggest scandals in modern Chinese literature; it led to an immediate ban on the book within mainland China. Stick Out Your Tongue was targeted as an anti-nationalistic book for being "vulgar, obscene," and for "defaming the image of [our] Tibetan compatriots" (Koetse 2009).
Stick Out Your Tongue (SOYT) resumes where Red Dust, Ma Jian's first book, left off, for which the author traveled to Tibet and wrote a book about his experiences. SOYT is almost a dream-like novel. Short stories sketch a dark image of remote grasslands and dilapidated temples; a secretive, haunted place. The book tells about how an aging pilgrim reveals why he gave everything away in a Buddhist penance before walking into the mountains to die. Other stories tell about incest and rape. Although SOYT enraged both Han Chinese and Tibetans, Ma Jian said about the book: "The need to believe in an earthly paradise, a hidden utopia where men live in peace and harmony, seems to run deep in among those who are discontented with the modern world. Westerners idealize Tibetans as gentle, godly people untainted by base desires and greed. But in my experience, Tibetans can be as corrupt and brutal as the rest of us. To idealize them is to deny them their humanity" (89).
Get on Amazon: Stick Out Your Tongue

● #3 Please Don't Call me Human (Wang Shuo)
First published 1989 (千万别把我当人), English translation 2000 by Howard Goldblatt 
Wang Shuo (王朔, 1958) is one of China's most popular and controversial authors, and is known as "the idol of rebellion for the youth" and a 'celebrity writer': most of his works have been turned into movies or TV series (Yao 2004, 432). Because of his cynism and bashing of literature elite, he became known as a "hooligan" writer who is quoted as saying things as: "The key is to make sure you f*ck literature and don't let literature f*ck you."
Please Don't Call Me Human is a satirical and surreal novel on "the worthlessness of the individual in the eyes of the totalitarian state" (Abrahamsen 2011) as the author writes about an Olympic-like Wrestling Competition where China is determined to win at any cost and where the so-called National Mobilization Committee strives to find a man to reclaim China's honour and defeat the big western wrestler.
Get on Amazon here
Also recommended by this author:

● #4 Soul Mountain (Gao Xingjian)
First published: 1990 (灵山), English translation 2001 by Mabel Lee
Gao Xingjian (高行健, 1940), who is best known for his Soul Mountain, won the Nobel Prize in Literature in 2000. Unlike his fellow Nobel Laureate Mo Yan, Gao already left China in 1987, and later became a French citizen (He 2016).
Soul Mountain is largely autobiographical, based on the author's 1983 remote travels to remote areas along the Yangtze river.  The protagonist of the narrative is on a journey to find the fabled mountain Lingshan (Soul Mountain), and along the way, he collects stories, lovers, and spiritual wisdom. The characters in the book are unnamed; instead, they go by pronouns such as "I", "you" or "she," detaching them from their personal names, harboring bigger stories about the origins of humankind and Chinese culture.
Get on Amazon: Soul Mountain
Also recommended by the same author:

● #5 Wild Swans: Three Daughters of China (Jung Chang)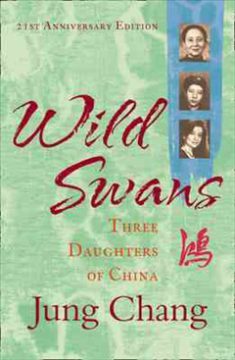 Year first published: 1991
Practically every garage sale or thrift shop nowadays has a copy of Wild Swans lying around since its immense success in the 1990s. The book is often categorized as non-fiction, but reads like a literary novel, and cannot not be on this list; it is an account of the tumultuous Chinese 20th century from the perspective of three generations of women.
Wild Swans is sometimes called an example of 'scar literature' (伤痕文学), a genre that came up after the end of the Cultural Revolution in which authors shared the pain suffered by people during the 1960s, and which basically started with the publication of Lu Xinhua's 1978 story "Scar." Whether or not Wild Swans belongs in this category is up to debate, but what is undeniable is that this book offers a glimpse into an incredible time in the history of China in a personal and captivating way that formal history books could never do. An absolute recommendation for anyone who wants to know more about how the Cultural Revolution and the period before and after affected Chinese women, families, and society at large.
Get on Amazon: Wild Swans: Three Daughters of China

● #6 To Live (Yu Hua)
Year first published: 1993 (活着), English translation 2003 by Michael Berry  
To Live by Yu Hua (余华, 1960) is the novel that was most recommended to What's on Weibo by readers upon asking for people's favorite China books. The book has become an absolute classic, and follows the life of Fugui, a spoiled son of a wealthy landlord, who is changed forever after witnessing and experiencing the hardships of the Civil War and Cultural Revolution.
In 1994, this novel was used for the screenplay of the film by Zhang Yimou, starring Gong Li, which was later denied a theatrical release in mainland China due to its critical portrayal of various policies and campaigns of the Communist government.
Buy via Amazon: To Live 
Other recommend works by the same author:

● #7 Song of Everlasting Sorrow: A Novel of Shanghai (Wang Anyi)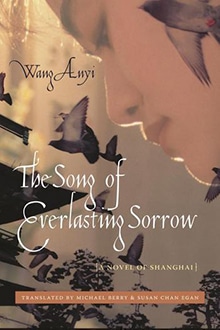 First published in 1995 (长恨歌), English translation 2008 by Michael Berry & Susan Chan Egan
Wang Anyi (王安忆, 1954) is one of China's most popular female authors, and The Song of Everlasting Sorrow is among her most famous works. The book traces the life story of the young Shanghainese girl Wang Qiyao from the 1940s, when Gone with the Wind played in Shanghai theatres, until her tragic death after the Cultural Revolution, in the 1980s.
The city of Shanghai is at the heart of this book – its rooftops, its skyline, its birds, moonlight, sunsets its girls, and its gossip.
Get on Amazon here

● #8 A Dictionary of Maqiao (Han Shaogong)
Year first published 1996 (马桥词典), English translation 2003 by Julia Lovell 
Han Shaogong (韓少功, 1953) is a celebrated Chinese author who is also known as the leading figure within the 1980s 'Xungen movement' (寻根文学: literally 'Finding Roots Literature'), a cultural and literary movement in mainland China in which writers started to focus on local and minority cultures as a new source of inspiration.
The narrative of A Dictionary of Maqiao takes places in an imaginary village in Southern China called 'Maqiao.' It is written as a dictionary, in which the author explains the words of the local language, and in doing so, tells the stories of rural China during the Cultural Revolution.
Get on Amazon here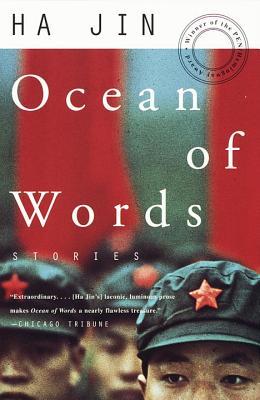 First published in 1996 
This collection by Ha Jin (哈金, 1956, real name Jin Xuefei) won the 1997 PEN/Hemingway Award for best first work of fiction. Ha Jin was born in Liaoning, China, but emigrated to the US after studying in Massachusetts during the 1989 Tiananmen protests. Ha Jin is now an American national who writes in English.
Ocean of Words is a collection of short stories that all take place at the border between China and Russia during the early 1970s, after a series of border clashes, and focus on the soldiers of the People's Liberation Army (PLA). Not coincidentally, Ha Jin also served the PLA himself from the age of 14, and spent a year at the Russian border.
Get on Amazon: Ocean of Words 
Also recommended by the same author:

● #10 Falling Leaves (Adeline Yen Mah) and Once Upon a Time in the East (Xiaolu Guo)
Years published: Falling Leaves in 1997 and Once Upon a Time in the East 2017
These are two books under one number, since we did not want to choose one over the other; these female authors have a lot in common despite their different ages and backgrounds, and this also shows in their books.
Adeline Yen Mah (马严君玲, 1937) and Xiaolu Guo (郭小橹, 1973) are two female authors of a very different generation, but in these works, they both very much focus on their family stories and their struggle to find their own independence and voice. Although these works do give a peek into some parts of Chinese history, they are more about Chinese family dynamics and culture.
Adeline Yen Mah is a Chinese-American author who was born in Tianjin. Her mother died of childbed fever soon after giving birth to her, which was to be the start of a difficult and abusive childhood for Yen Mah, who grew up with her sisters, her fathers, and her cruel Eurasian stepmother. It is Yen Mah's own story that is the focus of Falling Leaves. 
Xiaolu Guo is a British-Chinese author who was born in 1973 and then handed over to a childless peasant couple in the mountains by her parents. Aged two, and suffering from malnutrition, Xiaolu is left with her illiterate grandparents in a fishing village on the East China Sea, and does not meet her own parents until she is almost seven years old. Once Upon a Time in the East is written from the perspective of a forty-year-old Xiaolu, who lives in London and is now becoming a mother herself, and has the urge to revisit her past memories and roots of the past, that now seems like a "foreign country" to her.
Get: Falling Leaves: The Memoir of an Unwanted Daughter
Get: Once Upon A Time in the East: A Story of Growing up

● #11 Shanghai Baby (Wei Hui)
Year first published: 1999 (上海宝贝), English translation 2001 by Bruce Humes
This is arguably one of the more controversial novels on this list, since it has sparked many discussions since its publication in the early years of the millennium, with many deeming it a "disgrace to Chinese culture" and a "shame to Chinese men."
One of the reasons this book by Wei Hui (周卫慧, 1973) deserves attention is because it represents a genre of literature written by young female authors, known as 'Beauty Writers' (美女作家) who focused on topics generally deemed taboo in China around 2000. This book touches upon topics such as female orgasm, menstruation, oral sex, and other things that were somewhat rare to read about in modern Chinese novels before this time.
The novel revolves around the everyday life of the 25-year-old aspiring writer Coco, who works as a waitress in downtown Shanghai. The book, that is written as if it were the protagonist's own diary, focuses on Coco's life, her ambitions, (foreign) boyfriends, erotic encounters, and most importantly, on the city itself and the sexual awakening of a young Chinese writer on her way to success.
Buy via Amazon: Shanghai Baby a Novel 

● #12 Balzac and the Little Chinese Seamstress (Dai Sijie)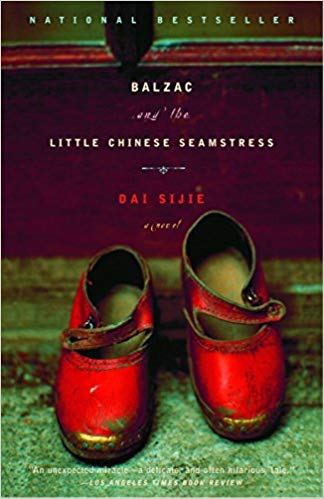 Originally published in 2000 (Balzac et la petite tailleuse chinoise), English translation by Ina Rilke
Dai Sijie (戴思杰, 1954) is a Chinese–French author and filmmaker who, as several authors on this list, was sent down to a 're-education camp' in rural Sichuan during the Cultural Revolution. Much of his experience there was used in his book.
Balzac and the Little Chinese Seamstress is a captivating account that tells the story of two young men who become good friends with a local seamstress while spending time in a countryside village where they have been sent for "re-education" during the Cultural Revolution. Instead of a passion for Mao, they discover their love for (western) literature.
Get on Amazon here
Recommended by the same author:

● #13 Candy (Mian Mian)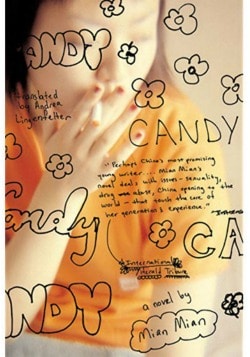 Year first published: 2000 (糖), English translation 2003 by Andrea Lingenfelter
Just as the author of Shanghai Baby, Mian Mian (棉棉, 1970) is also one of China's so-called 'Beauty Writers' (美女作家), whose works are characterized by its focus on the stories of a young urban female generation, leading a wild and extravagant lifestyle. For Shanghai Baby, Candy, but also for works such as Beijing Doll (2002, Chun Sue), it meant that their boldness soon also resulted in banishment within the PRC.
Candy tells the story of a young female high-school dropout who runs away to Shenzhen, where her new life is clouded by alcohol and drugs. About the book, the author writes: "This book exists because one morning as the sun was coming up I told myself that I had to swallow up all of the fear and garbage around me, and once it was inside me I had to transform it all into candy."
Although it has been somewhat quiet around the author since her smashing debut and her lawsuit against Google, Mian Mian is still active on Weibo.
Buy: Candy by Mian Mian

● #14 Becoming Madame Mao (Anchee Min)
Anchee Min (閔安琪, 1957) is a Chinese-American author who is known for her works in which she focuses on strong female characters.  Becoming Madame Mao is a historical novel, that uses letters, poems, and quotations from original documents, detailing the life of Jiang Qing.
Jiang Qing, who is known as one of China's most 'evil women', became 'Madame Mao' after her marriage to Mao Zedong. In this novel, Min shows another side of one of the most controversial political figures in the People's Republic of China.
Get online: Becoming Madame Mao
Recommended by the same author:

● #15 Mao's Last Dancer (Li Cunxin)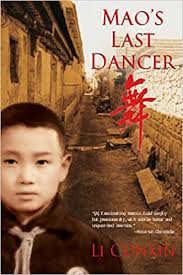 First published 2003
Just as a few other books on this list, such as Jung Chang's Wild Swans, this book officially is not 'fiction,' since it is an autobiography – but it still reads like a novel. Li Cunxin (李存信, 1961) is a Chinese-Australian former ballet dancer whose intriguing life story is what this book is about. Li is selected to be trained as a ballet dancer at Madame Mao's Beijing Dance Academy when he is just a young boy, and later gets the chance to travel to America as a visiting student, where he begins to question the Chinese Communist doctrines which he has been raised with.
Many people might know this book because of the film based on this work, directed by Bruce Beresford, that came out in 2009.
Buy online: Mao's Last Dancer

● #16 Northern Girls (Sheng Keyi)
First published in: 2004 (北妹), English translation 2012 by Shelly Bryant
Sheng Keyi (盛可以, 1973) is among one of China's newer generations of writers who focus on modern China. Like protagonist Qian Xiaohong in her book, Sheng was also born in a village in Hunan province and then worked and lived in Shenzhen. Staying close to her own experiences, this coming-of-age novel is about a community of fellow rural 'northern girls' in a search of a better life in the bustling city. 
Amazon has it here

● #17 Wolf Totem (Jiang Rong)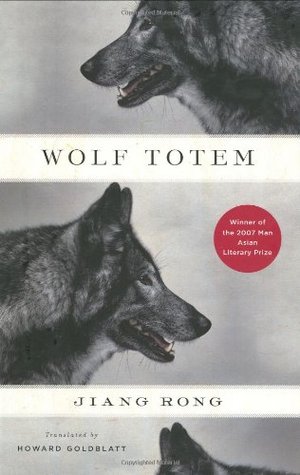 First published in 2004 (狼图腾), English translation 2008 by Howard Goldblatt
Wolf Totem is an award-winning semi-autobiographical novel about the experiences of a young student from Beijing who is sent to the countryside of Inner Mongolia during the Cultural Revolution. He lives with nomadic Mongols and learns from them, but also finds himself fascinated with the wolfs of the grasslands; their survival is threatened when are attacked by the government as 'class enemies.' The book became highly popular in China shortly after it was published, and more than a decade later, it still is very popular, especially since a film based on the novel came out in 2015.
Author Jiang Rong (姜戎 1946, real name Lü Jiamin) is very familiar with Inner Mongolia, as he went there at the age of 21 as "sent down youth," and stayed there for eleven years. Wolf Totem is not just partly based on his experiences there, it is also a social commentary on the dangers of China's economic growth and the destruction of culture, spirituality, and ecology.
To buy: Wolf Totem – a Novel

● #18 Dream of Ding Village (Yan Lianke)
First published in 2005 (丁庄梦), English translation 2009 by Cindy Carter
Yan Lianke (阎连科, 1958) is a leading author of modern Chinese literature; he is also called the Chinese author (inside of China) who has come closest to winning the Nobel Prize after Mo Yan. Dream of Ding Village was originally published in China, but then got banned. The narrative is about a place where poverty-stricken villagers are coerced into selling their blood and are subsequently infected with HIV by contaminated plasma injections. Although the book is fiction, these kinds of scandals, unfortunately, have taken place. Noteworthy enough, a Chinese film based on Yan's (banned) book was made in 2011, called Love for Life (最爱).
About his work, Yan said in 2018: "China's reality is complex and irrational. The people are always under the nation, their existence burdened by its great weight (..) I have been writing about people living under these circumstances, and believe my overseas readers can learn something universal from my stories about China."

● #19 Leave Me Alone: A Novel of Chengdu (Murong Xuecun) 
First published in 2006 (成都,今夜请将我遗忘), English translation 2013 by Harvey Thomlinson
Murong Xuecun (慕容雪村, 1974, real name Hao Qun) is one of the younger authors in this list, whose debut Leave Me Alone: A Novel of Chengdu instantly made him famous and was long-listed for the Man Asian Literary Prize in 2008. The contemporary novel is focused on the lives of three young men who struggle to make their way in the dynamic city of Chengdu where gambling, womanizing, corruption, and cheating have become part of their everyday lives.
Murong Xuecun is known as an anti-censorship activist who reportedly had 8.5 million followers on his Weibo microblog accounts before they were forcibly closed. For an excerpt of the book see The New York Times here.
Buy online: Leave Me Alone

● #20 The Flowers of War (Yan Geling)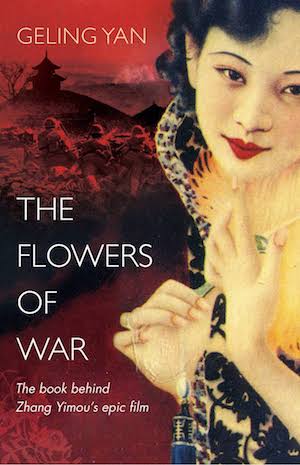 Year published: 2006 (金陵十三钗), English translation 2012 by Nicky Harman
Many people might have heard of The Flowers of War because of the film by Zhang Yimou, who has often made films based on Chinese literary works by authors such as Mo Yan, Yu Hua, or Su Tong. This novella by Geling Yan (严歌苓, 1958), inspired by the diaries of Minnie Vautrin, is set in Nanjing during the gruesome history of the 1937 Japanese invasion, also known as the 'Rape of Nanjing.'  This story focuses on an American church compound in the 'safety zone' where a group of escapees tries to survive the violent invasion of the city.
The Nanjing massacre is deeply engraved into China's collective memory, and stills plays a major role in Chinese art, literature, popular culture, and politics.
Geling Yan is one of the few authors in this list that is also active on Weibo.
Buy via Amazon: here
Other recommended works by the same author:

● #21 Happy Dreams (Jia Pingwa)
First published in 2007 (高兴), English translation 2017 by Nicky Harman
Jia Pingwa (贾平凹, 1952) is one of China's most prominent authors, and this imaginative work, that came out in English in 2017, focuses on the tough lives of China's migrant workers. The story is set in Xi'an and focuses on trash picker Hawa "Happy" Liu, a rural laborer who has arrived in the city in search of work, and his friend and fellow villager Wufu.
To buy: Happy Dreams
Also recommended by the same author:

● #22 Beijing Coma (Ma Jian)
Year Published: 2008, translated by Flora Drew
Beijing Coma tells the compelling story of Dai Wei, who lies in a coma in his mother's flat in Beijing, whose memories "flash by like the lighted windows of a passing train" as we as readers are sucked into the pages – going back to those dorms days and discussions that eventually led to the massive Tiananmen student protests of 1989.
Buy via Amazon here: Beijing Coma 
Also must-read by the same author (who also just released his new book China Dream (2018)!):

● #23 The Vagrants (Yiyun Li)
First published 2009
This is the debut of the award-winning Chinese American author Yiyun Li (李翊雲, 1972), which takes place the late 1970s China in an impoverished rural town named Muddy River, where two parents wake up the day their daughter Gu Shan gets executed as a 'counterrevolutionary.' The book is dark and gripping, focusing on a world of oppression and pain, as it tells the stories of a group of very different characters who are all connected to each other.
About her writing style, Li told an interviewer: "People would say I portray the world in a bleak way. It's not bleak to me. I think what is bleak is when you create a veil to make the world feel better. Literature is one place we should be able to experience bleakness and brightness and anything in between. Literature should not make people feel comfortable, it should challenge the readers."
Get on Amazon: The Vagrants: A Novel

● #24 The Fat Years (Chan Koonchung)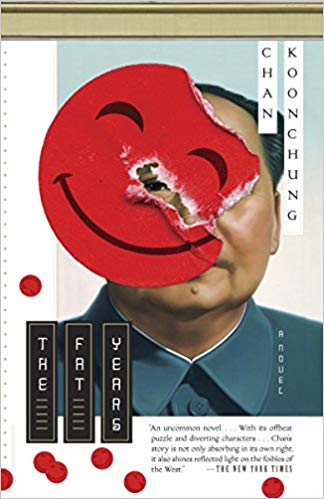 First published in: 2009 (盛世——中国,2013年), English translation 2011 by Michael S. Duke
The Fat Years is a science fiction book that tells of a dystopian future of China and its political landscape by Chinese author Chan Koonchung (陈冠中, 1952), and for many people, it's one of the more important China fiction books that have come out the past decade. "After the world's second financial crisis in 2013, the government clings to power only after it sends troops into the streets for a month of bloody killing. Finally, the government laces the water with a chemical that makes people feel happy and eager to spend money" (Johnson 2011). The book has never come out in mainland China.
China columnist Didi Kirsten Tatlow said about The Fat Years: "Rarely does a novel tell the truth about a society in a way that has the power to shift our perceptions about that place in a certain way, but 'The Fat Years' does exactly that." 
Get via Amazon: The Fat Years

● #25 Lotus (Lijia Zhang)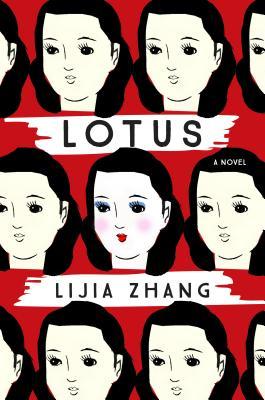 First published in 2017
Lijia Zhang (张丽佳, 1964) is an internationally acclaimed author and public speaker. Inspired by the secret life of the author's grandmother, who was sold to a brothel at age 14, Lotus follows the life of a young prostitute in an urban China that is rapidly changing.
Zhang has called the subject of prostitution "an interesting window to observe/explore social tensions" in China. Recommended by the same author is her memoir Socialism Is Great!: A Worker's Memoir of the New China. Also check out this interview with Lijia Zhang on the WAGIC website.
Get on Amazon: Lotus
Some bonus recommendations:
Running Through Beijing by Xu Zechen (徐则臣, 1978)
(First published 2008, 跑步穿过中关村, 2014 transl. Eric Abrahamsen)
Invisible Planets: Contemporary Chinese Science Fiction in Translation
(By Ken Liu 2016)
A Private Life by Chen Ran (陈染, 1962)
(First published 1996, 2004 transl. John Howard-Gibbon)
Raise the Red Lantern / Wives and Concubines by Su Tong (苏童, 1963) 
(First published 1990 妻妾成群, 2004 transl. Michael S. Duke)
Beijing Doll – A Novel by Chun Sue (春树)
(First published 2002 北京娃娃, 2004 transl. Howard Goldblatt)
Don't forget to check out our top 30 of best non-fiction books on China.
By Manya Koetse
Follow @whatsonweibo
Note that due to the scope of this list we've applied several criteria. Books selected in this list are:
..translated into English or written in English.
..literary fiction works that take place in the People's Republic of China, or in which Chinese modern history and/or society is an important theme, and that are relevant for people in getting a better grasp of Chinese history, society, urbanization, gender, literature, family relations etc.
..not necessarily written by mainland Chinese authors, not necessarily originally written in Chinese.
..published after 1978.
This list was compiled based on own preferences and that of many readers whom we asked about their favorite books within this category. If you think certain books are not here that should be here, please let us know and we might compile a second list in the future.
References
Abrahamsen, Eric. 2011. "Irony Is Good! – How Mao killed Chinese humor … and how the Internet is slowly bringing it back again." Foreign Policy, January 12  https://foreignpolicy.com/2011/01/12/irony-is-good/ [24.12.18].
He Chengzhou. 2016. "Gao Xingjian's Individualistic Revolt: Fiction, Biography, and Event." MFS Modern Fiction Studies 62, no. 4: 627-643. https://muse.jhu.edu/ (accessed December 23, 2018).
Johnson, Ian. 2011. "On the Party Circuit, and Upsetting the Party." New York Times, July 29 https://www.nytimes.com/2011/07/30/world/asia/30chan.html [27.12.18].
Koetse, Manya. 2009. "'Stick Out Your Tongue': A Banned Book on the Health of a Nation." Essay [Universiteit Leiden], published online December 2012: https://www.manyakoetse.com/stick-out-your-tongue-a-banned-book-on-the-health-of-a-nation/.
Yang, Lan. 1998. Chinese Fiction of the Cultural Revolution. Hong Kong: Hong Kong University Press.
Yao, Yusheng. 2004. "The Elite Class Background of Wang Shuo and His Hooligan Characters." Modern China 30, no. 4 (2004): 431-69.
Spotted a mistake or want to add something? Please let us know in comments below or email us.
©2018 Whatsonweibo. All rights reserved. Do not reproduce our content without permission – you can contact us at info@whatsonweibo.com
This Was Trending in China in 2018: The 18 Biggest Weibo Hashtags of the Year
First published
It's been an eventful 2018 on Chinese social media. What's on Weibo lists the 18 topics that have generated the most views and discussions on Chinese social media platform Sina Weibo over the past year.
What's trending in Western media when it comes to China is not necessarily what is trending on Chinese social media, too. While topics such as the Xinjiang 're-education centers', China's nascent Social Credit System, #MeToo in China, or the allegedly "banned" Winnie the Pooh movie were some of the biggest China-related topics on social media sites such as Twitter and Facebook this year, Chinese internet users were discussing other things – some issues trending in the Western media were not as big within the PRC due to censorship, but some also simply weren't as big because of a seeming lack of public interest.
What's on Weibo has selected the 18 biggest hashtags that were trending on Weibo in 2018, mostly based on their total views, but also based on the impact they had on the meme machine, and the overall discussions that flooded Wechat.
This list has been fully compiled by What's on Weibo.1 Please note that we have left some topics and hashtags out. One such example is the World Cup. While the World Cup hashtag (#世界杯#) has received a staggering 31 billion views on Weibo alone, this is a more general hashtag that has also been used before 2018; we have attempted to make a selection of topics that were the biggest of this year and 2018 alone.
Due to the scope of this article, some major topics such as the arrest of Richard Liu, the Changchun vaccine scandal, or the online success of the two vlogging farmers and their bamboo rats, did not make the cut, simply because other hashtags garnered more views.
Here we go –
#1 The Didi Murders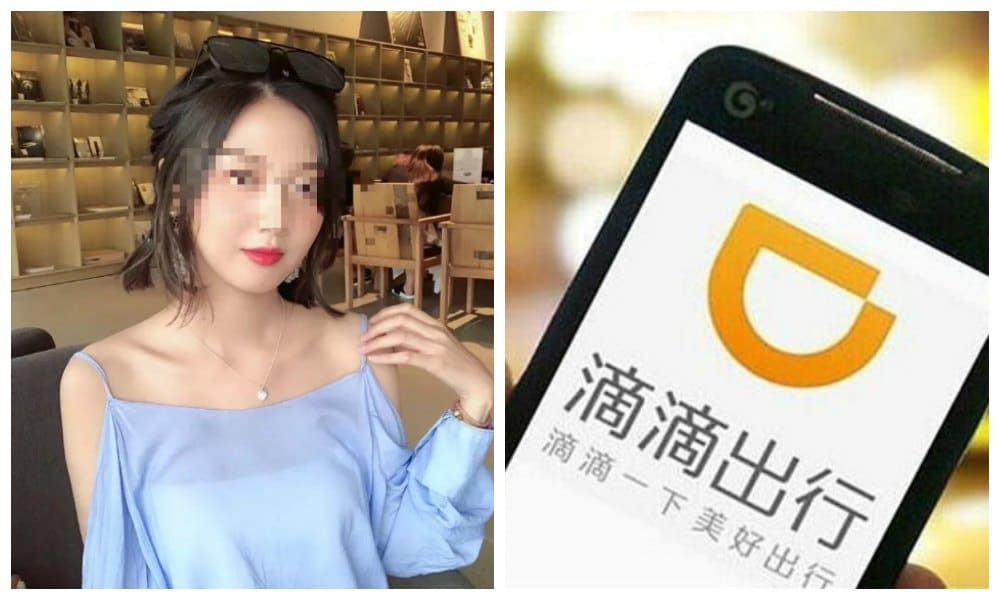 Hashtag "Female Passenger Murdered by Didi Driver" (#女孩乘滴滴顺风车遇害#) – 2,45 billion views on Weibo. Hashtag "Stewardess Killed in Didi Ride" #空姐滴滴打车遇害案# – 55 million views.
This year Didi Chuxing, China's most popular car-hailing app, faced huge public backlash on Weibo, where netizens threatened to boycott the company amid safety concerns. Over the past years, Didi has seen dozens of cases where female passengers were assaulted by their drivers. The terrible murders of two young women in 2018 sparked national outrage.
In May of this year, the murder of a 21-year-old flight attendant by her Didi driver became a major topic of discussion on Weibo. The young woman, Li Mingzhu, was killed in the early morning when she was on her way home from Zhengzhou airport. The body of the driver who killed Li was later found in a nearby river. In August, the 20-year-old passenger Xiao Zhao was raped and stabbed to death by her Didi driver on her way to a birthday party on a Friday afternoon. Hours later, the driver was arrested.
What contributed to the major impact this topic had on social media was the fact that several people came forward on WeChat and Weibo to tell how Didi was warned beforehand: Xiao's friend immediately contacted Didi after her friend had called out for help during that fatal ride, but she was told to wait and no immediate action was taken. Another female claimed she had already reported the driver to Didi for indecent behavior earlier that week.
In a rapidly changing society where companies such as Didi play an increasingly important role in how people travel and navigate their lives, the Didi murders not only showed the enormous responsibility these companies have in creating a safe environment for passengers, but also showed that the public expects these companies to provide these secure conditions.
After the August murder, Didi suspended its Hitch service, which pairs drivers and passengers traveling the same route (the young women were killed while using Hitch), and added several new safety features to make Didi safer for passengers and to quickly assist customers with any problems they might have.
#2 Flaunt Wealth Challenge
Hashtag "Flaunt Your Wealth Challenge" (#炫富挑战#) – 2,3 billion views
The 'Flaunt Your Wealth' or 'Falling Stars' hype, in which people post staged photos of themselves 'falling' out of their vehicles surrounded by luxury items, first spread on social media in Russia in the summer of 2018, and then made its way to other countries. In China, it became one of the biggest social media hypes of this year.
But besides those photos of seemingly rich Chinese 'falling' out of their super expensive cars surrounded by Gucci bags and Chanel make-up, there was also an anti-movement that became hugely popular. It showed how people were mocking the challenge by laying on the floor surrounded by their diplomas, military credential, or study books – defying superficial ideas on the meaning of 'wealth' and what it actually looks like.
#3 The Traveling Frog Craze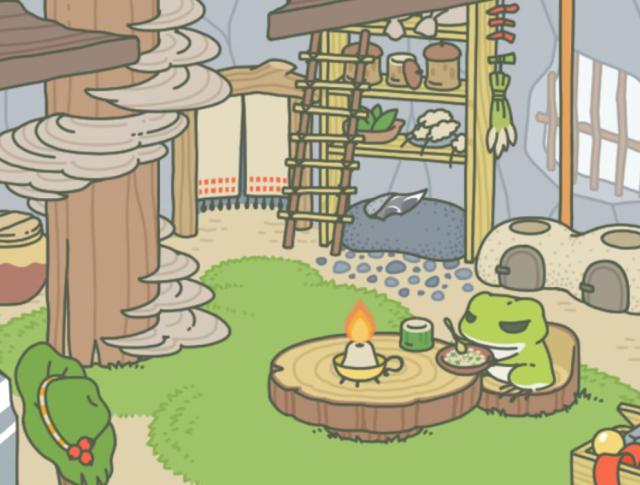 Hashtag "Traveling Frog" (#旅行青蛙#) – 2,1 billion views
1997 was the year of Tamagotchi, 2018 was the year of the Traveling Frog. The mobile game, designed by a Japanese company, took Chinese social media by storm this year, with thousands of people sharing their struggles in taking care of their virtual frog, which often goes traveling.
The game is characterized by its rather uneventful nature. While at home, the frog sits around and eats or reads, and while away, the player can't do anything but take care of the garden and wait for their virtual friend to send them a postcard before finally returning.
There are various theories explaining the success of the game. Some say the uneventful app is appealing for young Chinese with stressful lives since it has a calming effect, others might suggest it offers a sense of 'home' in a society where fewer people feel at home where they live, and there were even some voices in state media ascribing the success to China's low birth rates.
#4 Jin Yong Passes Away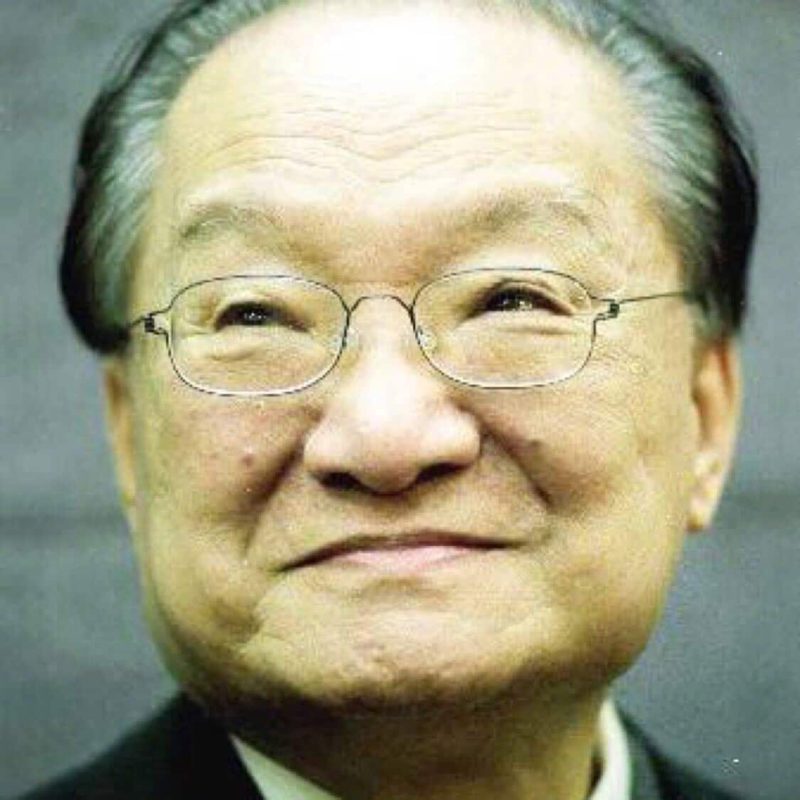 Hashtag "Jin Yong Passes Away" (#金庸去世#) – 2 billion views on Weibo
The passing of Chinese wuxia novelist Jin Yong (查良鏞), also known as Louis Cha, became big news on Chinese social media this fall. Wuxia (武俠) is a genre of Chinese fiction that focuses on the adventures of martial artists in ancient China, and Jin Yong is regarded as one of the best – if not the top – authors within the genre. Many of his works, of which over 300 million copies were sold worldwide, have been turned into tv series and films.
Jin's passing set off waves of nostalgia on Weibo, where thousands of netizens shared their favorite works and scenes, thanked the author for all he did, and praised his contributions to Chinese popular culture.
Another person who passed away in November of 2018 is the renowned Hong Kong actress Yammie Lam (藍潔瑛). News of her death also received millions of views on Chinese social media.
#5 Gene-modified Babies
Hashtag "First Case of Gene-Edited HIV Immune Babies" (#首例免疫艾滋病基因编辑婴儿#) – 1,9 billion Weibo views 
News that a Chinese researcher from Shenzen has helped make the world's first genetically edited babies made international headlines in November of this year. He Jiankui (贺建奎) claimed that together with his research team, he succeeded in altering the DNA of embryos, making them resistant to HIV. The twin girls were born earlier this year.
On social media, the topic received many mixed reactions, with many condemning the researcher's work, and others praising it. Chinese authorities launched an investigation into the research shortly after news came out, and He Jiankui has not been heard of since. Many people on Weibo are now wondering about his whereabouts, what will happen to him, and how this will further impact the lives of the two girls whose genes were edited.
#6 Golden Horse Ceremony's 'Taiwan' Speech
Hashtag "Gong Li Refuses to Confer Award" (#巩俐拒绝颁奖#) – 1,9 billion views on Weibo
The annual Golden Horse Film Awards in Taipei turned out to be a painful confrontation between mainland actors and Taiwanese pro-independence supporters this year. Although Ang Lee, chairman of the Golden Horse committee, had probably hoped to keep politics out of the film festival, the atmosphere of the live-streamed event changed when award-winning director Fu Yue expressed her hopes for an independent Taiwan during her acceptance speech. Later on in the show, actor Tu Men from mainland China struck back on stage by saying he was honored to present an award in "China, Taiwan."
Things got more polarized and political when famous Chinese actress Gong Li, at the end of the show, refused to get on stage with Ang Lee to present the award for Best Feature Film. The evening officially seemed ruined when, at the end of the night, it turned out that most mainland actors and producers declined taking part in the celebratory award dinner and went straight back to the mainland instead.
This was not the only topic this year that showed that the current and future status of Taiwan is still an incredibly sensitive topic that can set off waves of angry nationalism on social media. A brief visit to Taiwanese bakery 85°C by ROC President Tsai Ing-wen and the surfacing of an old video of actress Vivian Sung in which she called Taiwan her "favorite country" also triggered major discussions on cross-Straits relations.
#7 Chongqing Bus Plunges Into River
Hashtag "Why Chongqing Bus Plunged in the River" (#重庆公交车坠江原因#) – 1,4 billion Weibo views
In late October of this year, an incident in which a public bus plunged off a bridge into the Yangtze river, causing all 15 passengers to die, became a huge topic on Chinese social media. The security camera footage from inside the bus later showed how a passenger who apparently had missed her stop gets angry with the driver and starts hitting him with her mobile phone. The driver then abruptly turns the steering wheel, hitting oncoming traffic, crashes through the safety fence, and plunges into the river.
The incident caused major concerns over aggression in Chinese public transport, with other videos of similar incidents also making their rounds on social media. The city of Nanjing soon introduced security partitions on buses, and the existence of special "grievance awards" for bus drivers who do not respond to angry passengers also became a topic of debate. Many people on Weibo called for bus cards to be linked to one's identity so that troublemakers will be able to be blacklisted from buses in the future.
#8 The Kunshan Stabbing Case
Hashtag (#追砍电动车主遭反杀#) – 1,25 billion views on Weibo
A bizarre road-rage incident in which a muscular and tattooed BMW driver attacked an innocent cyclist with a big knife, but then ended up dead himself, was the biggest story on Chinese social media this summer, triggering countless of memes.
The entire scene was caught on security cameras. In the night of August 27, a BMW switched from the car lane to the bicycle lane in the city of Kunshan (Jiangsu), colliding with a man driving his bike, who seemingly refused to give way. Two men then step out of their BMW vehicle to confront the cyclist, with one man going back to his vehicle, suddenly pulling out a long knife and going after the cyclist, stabbing him. During the fight, however, the BMW driver suddenly lets the knife slip out of his hands, after which the bike owner quickly picks it up. With the knife in his hands, he now starts attacking the BMW driver, who eventually dies of his injuries.
One of the main reasons for the mass focus on this incident was that there was an ethical question involved, namely: to what extent could this be regarded as legitimate self-defense? It did not take long for the answer to come out, as authorities ruled it self-defense in September. For many, the news was proof that justice had prevailed.
#9 The Dolce and Gabbana Controversy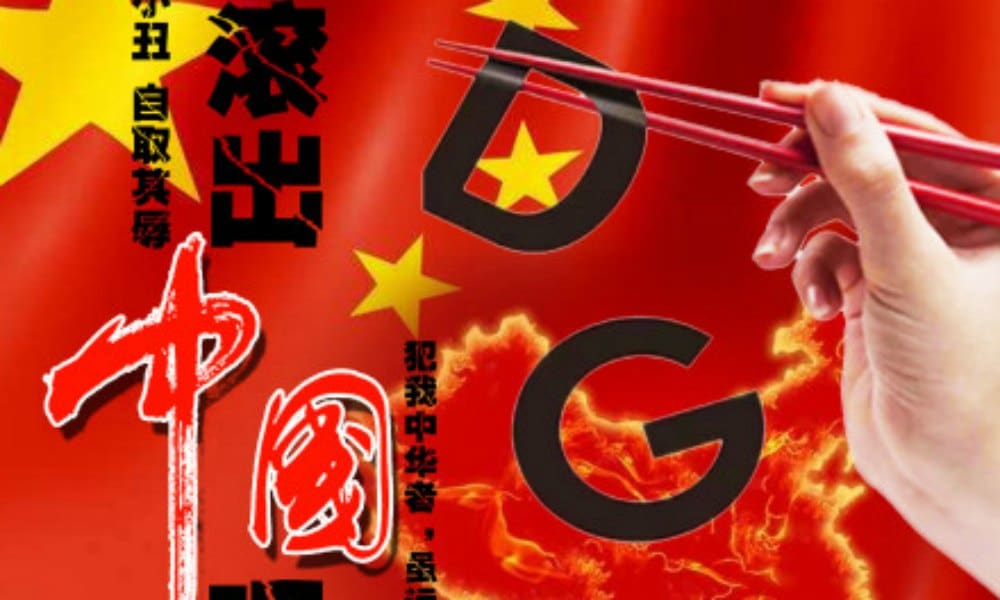 Hashtag "D&G Show Canceled" #DG大秀取消# and "D&G Designer Responds Again" (#dg设计师再次回应#) – 820 & 940 million views on Weibo 
Although 2018 was supposed to be a great China year for Italian luxury brand Dolce & Gabbana, things unexpectedly spiraled out of control in November of this year, while the brand's "D&G Loves China" campaign was in full swing.
It started with criticism on a video that was launched by the fashion brand to promote its upcoming Shanghai show. The video, that shows a Chinese model failing to eat Italian food with her chopsticks, was deemed sexist and insulting by many. Things started going downhill real fast after screenshots of comments attributed to fashion designer Stefano Gabbana, in which he scolds China and makes derogatory remarks about Chinese, went viral. It soon led to the cancellation of the big D&G show in Shanghai.
Despite apologies issued by the D&G founders, many netizens called for a boycott of the brand. It is yet unclear to what extent the marketing disaster has affected the brand, but one thing this incident shows is that cultural insensitivities in marketing campaigns can soon lead to a public relations mess.
#10 Wang Baoqiang's Divorce Drama Continues

Hashtag "Wang Baoqiang Beats up Ma Rong" #王宝强殴打马蓉#) received some 520 million views before it was taken offline 
Will there be another year when the 2016 split between Chinese celebrities Wang Baoqiang (王宝强) and ex-wife Ma Rong (马蓉) does not make into the top-trending lists?! Ever since the dramatic divorce of the two became one of the top hashtags of 2016, their fights have continued to be a major topic on Chinese social media.
This time, Chinese actress Ma Rong claimed that her ex-husband attacked her when she came to pick up her children at his house in early December. Dramatic photos and hospital footage soon made their rounds on Weibo, but when news came out that the 'attack' might have been staged, and that Ma Rong had caused a scene at her ex's house, netizens condemned the actress for her actions.
The incident became a major source of inspiration for the Weibo meme machine, where others imitated the dramatic Ma Rong photo and photo-shopped it into gossip magazines.
#11 The High-Speed Train Tyrants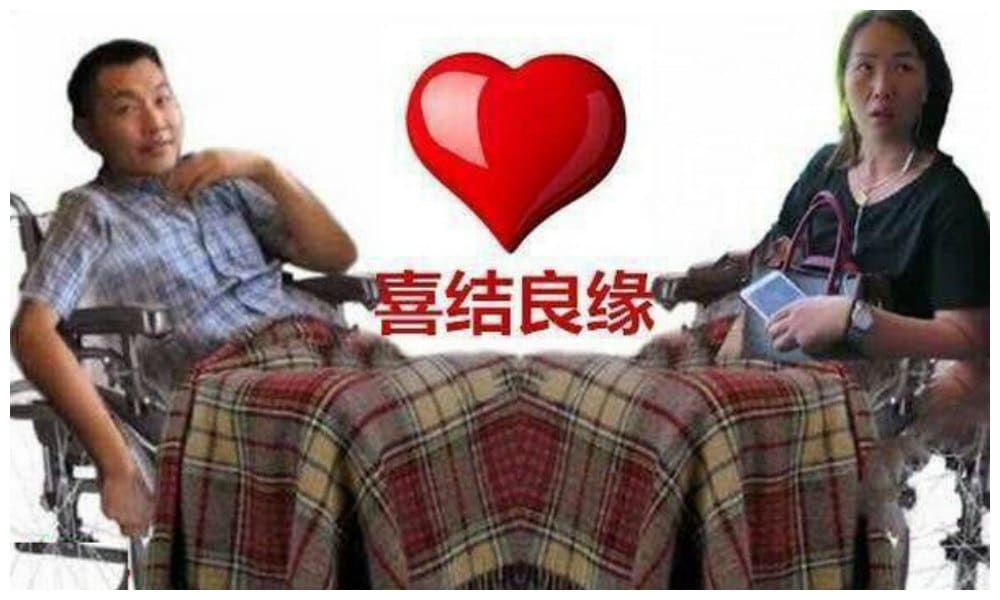 Hashtag "High-speed Train Tyrant Woman" (#高铁霸座女#) – 505 million views and #高铁霸座事件# – 110 million views
The two train tyrants of 2018 will probably go down in China's social media history for their meme-worthy and bizarre behavior, that triggered a storm of criticism online. Both of their bad behaviors on high-speed trains were caught on video.
In August of this year, one rude man from Shandong, who refused to give up the seat he took from another passenger, became known as the "High-Speed Train Tyrant" (高铁霸座男 gāotiě bà zuò nán) on Chinese social media. A video showing the man's rude behavior went viral, and netizens were especially angry because the man pretended he could not get up from the stolen seat and needed a wheelchair – although he did not need one when boarding the train.
In September of 2018, a woman from Hunan, who was dubbed 'High-Speed Train Tyrant Woman' (高铁霸座女 gāotiě bà zuò nǚ) by Weibo netizens, had also taken a seat assigned to another passenger while riding the train from Yongzhou to Shenzhen. Despite the conductor's reasoning, she refused to get up from her window seat to return to her own seat.
Netizens soon linked the two 'Train Tyrants,' creating dozens of memes that showed the two as lovebirds getting married. The incidents also showed public support of China's nascent Social Credit System, with many calling for a system that would allow these kinds of misbehaving people to be blacklisted from public transport in general.
#12 Invictus Gaming: The E-Sports Craze in China
Hashtag "The Meaning of IG Championship"  #IG夺冠的意义# – 540 million views on Weibo
People were going absolutely crazy over the success of China's e-sports when 'Invictus Gaming' (IG) became the first Chinese team to win the League of Legends World Championship. Students were hanging banners from their dorm rooms, videos of cheering crowds in school canteens flooded Weibo, and dozens of new memes surfaced on Chinese social media. One of them showed two monkeys with a big "Congratulations IG" above them and one wondering "What is IG?!", and the other telling him just to follow the rest in congratulating them anyway, signaling that many people had never heard of 'Invictus Gaming' before, and were clueless about the top trending lists being filled up with this new topic.
China's e-sports craze also made one Weibo post the most popular of all time, when billionaire Wang Sicong announced he would be giving away more than $160,000 to Weibo users to celebrate the victory of the Chinese team.
#13 The Boy who was Duped at the Hair Salon

Hashtag "Hairline-boy expressions" (#发际线男孩表情包#) – viewed  470 million times on Weibo
What was supposed to be a quick visit to the hairdresser turned into a disaster when the 18-year-old Wu Zhengqiang (吴正强) was presented with a 40,000 yuan ($5750) bill and a bad haircut. Although the teenager eventually could pay a much lower amount of money to the salon, Wu turned to local media to tell about his unfortunate haircut, and shared that he was not just sad about losing the money, but that he was also unhappy with his new hairstyle and hairline.
The story soon went viral and triggered the creation of dozens of new memes across Chinese social media, turning the duped boy into one of the biggest internet sensations of 2018.
#14 Meng Wanzhou WeChat Moments Post
Hashtag "Meng Wanzhou's WeChat Moments Post after Release" (#孟晚舟保释后发朋友圈#) – 380 million views on Weibo
The December 1st arrest of Meng Wanzhou (孟晚舟), the financial officer of Chinese telecom giant Huawei Technology – which happens to have been founded by her father, Ren Zhengfei (任正非), – became huge news in China and across the world.
Meng was detained during a transit at the Vancouver airport at the request of United States officials. She is accused of fraud for violating US sanctions on Iran. Meng allegedly helped Huawei get around these sanctions by misleading financial institutions into believing that subsidiary company 'Skycom' was a separate company in order to conduct business in Iran. Chinese officials, demanding Meng's release, have called the arrest "a violation of a person's human rights."
Meng was released on bail on December 11th. She then shared an update on her Wechat 'Moments' page, which received mass attention on Weibo. It showed the feet of a ballet dancer along with a quote saying that "there is suffering behind greatness" (伟大的背后都是苦难). Meng also thanked people for their support, and in doing so, once again received thousands of supportive messages on social media.
#15 The Tang Lanlan Case
Hashtag "The Truth about the Tang LanLan Case" (#汤兰兰案真相调查#) – viewed 340 million times on Weibo (also 汤兰兰性侵案 => hashtag now removed, then 50 million views)
The news story of a decade-old abuse case caused an uproar on Chinese social media in late January of 2018, when many netizens on Weibo believed that reporters of the story were biased and were harming the privacy of Tang Lanlan, the alleged victim in the case.
In 2008, a then 14-year-old girl named Tang Lanlan (汤兰兰, pseudonym) accused her father, grandfather, uncles, teachers, the rural director and neighbors of sexually abusing her since the age of seven. It later led to the prosecution of 11 people for rape and forced prostitution of a minor – including Tang's own parents. As some of those people, including Tang's mother, had since been released after serving their sentence, they sought the attention of the media in claiming that Tang, now 23 years old, had fabricated the story and that they were searching for her.
Netizens harshly criticized Chinese media outlets such as The Paper for featuring the story and giving away details about the identity of Tang, saying they should protect the victim instead of choosing the side of those convicted. The outrage was so huge that some reporters were even doxxed by netizens, and that articles and hashtags were removed, making the Tang Lan Lang case the greatest clash between Chinese media and netizens in 2018.
#16 Foreigners' "Preferential Treatment"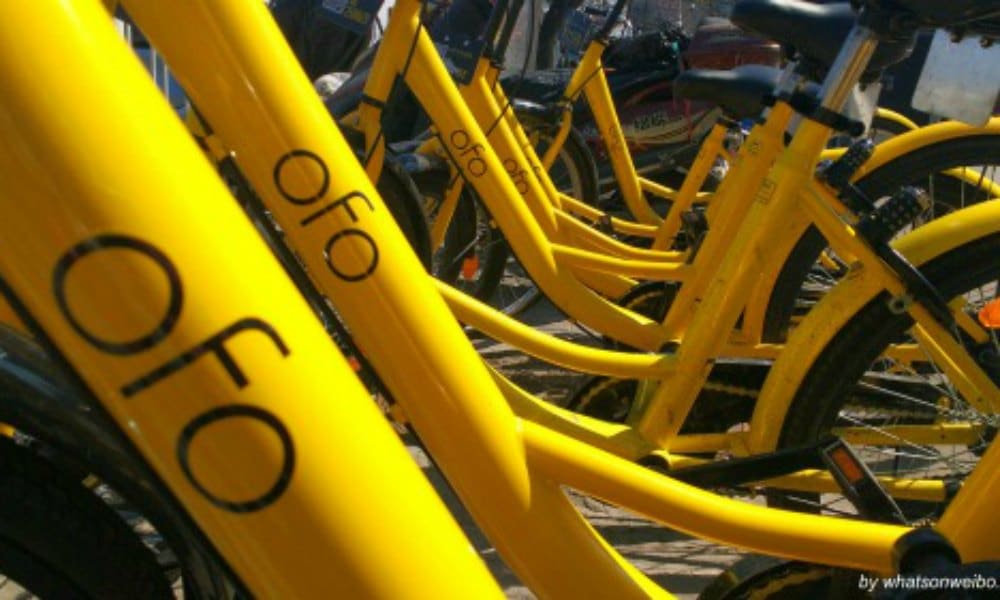 Hashtag "Pretend to be foreign and Ofo gives back deposit right away" (#假装外国人ofo秒退押金#) – 250 million views. 
There have been many topics over the past year that involved national pride and Chinese social media users feeling insulted or discriminated against. One such topic is the recent collective anger directed at bike sharing platform Ofo for allegedly helping foreigners much quicker than Chinese nationals.
A Weibo user who did not feel like waiting for hours on the phone to get his Ofo deposit back decided to pose as a foreigner to see if it would help. He sent an email in English via Gmail to Ofo, requesting his deposit back. It worked. He posted about it on Weibo, and millions of people responded with anger. Earlier in 2018, there was also outrage when a short movie went viral on Chinese social media that exposed the big differences between the dorm conditions of Chinese students and of foreigners studying in China.
#17 The Sweden Controversy

Hashtag "Chinese Tourists Abused by Swedish Police" #中国游客遭瑞典警察粗暴对待# and "Swedish TV Show Insults China" #瑞典辱华节目#– 170 and 50 million views on Weibo
See article here and here
The alleged maltreatment of a Chinese family in Stockholm ignited major discussions on Chinese social media this September when footage showed how a Chinese man was dragged out of a hotel lobby by Swedish police, while his elderly parents were crying on the sidewalk. The dramatic footage was shot after the tourists arrived at their hotel long before check-in time, and were refused permission to stay overnight in the lobby. When they refused to leave, police got involved.
Chinese media greatly criticized Swedish authorities for how they handled the incident, and it even led to the Chinese embassy in Sweden issuing a safety alert. Not long after, a satirical Swedish TV show made fun of Chinese people through a sketch that listed a number of do's and don'ts for Chinese tourists, including "not taking a poo outside of historical places." The TV show added fuel to the fire and was condemned by Chinese social media users. The Chinese embassy in Sweden denounced the satirical Swedish TV show for "maliciously attacking" China. The entire ordeal did not do any good for the relations between Sweden and China, that have already been tense due to the imprisonment of Swedish-Chinese author Gui Minhai.
#18 Fugitives on the Loose
Hashtag "Two Fugitives on the Loose" (#两名重刑犯逃脱#) – 170 million views
It was almost like a movie: two criminals spectacularly escaped from a Liaoning prison and the entire country went on a manhunt, with authorities giving out a big reward for those who'd catch them and setting out drones to catch the two.
Social media played an important role in the search for the fugitives, that took place in early October of this year. Ten thousands of people closely followed the ordeal, as security footage from a local store was posted online only hours after their escape, showing the two criminals buying some food and cigarettes. Within 50 hours of their escape, the fugitives were captured by the police through the help of local villagers.
While you're here, also check out the top 30 best books to understand China we published earlier this year!
By Manya Koetse
Follow @whatsonweibo
*1 (We kindly ask not to reproduce this list without permission – please link back if referring to it).
Directly support Manya Koetse. By supporting this author you make future articles possible and help the maintenance and independence of this site. Donate directly through Paypal here. Also check out the What's on Weibo donations page for donations through creditcard & WeChat and for more information.
Spotted a mistake or want to add something? Please let us know in comments below or email us.
©2018 Whatsonweibo. All rights reserved. Do not reproduce our content without permission – you can contact us at info@whatsonweibo.com