Weibo's Online Slang: 10 Chinese 'Tribes' & 'Clans' to Know
Online slang has been an important part of Chinese online culture ever since the first message boards were launched, and is ubiquitous and ever-changing on popular social media platforms such as Weibo or Wechat.
A major part of this online slang culture is the categorization of people into 'tribes' or 'clans' (族); classifying those (urban) young Chinese people who share certain traits.
Although many of these terms are often ironic and generalized, to a large extent, they also represent a bigger trend in China's transforming society and digital culture.
1. 低头族 (Dītóuzú): "The Bowed Head Clan"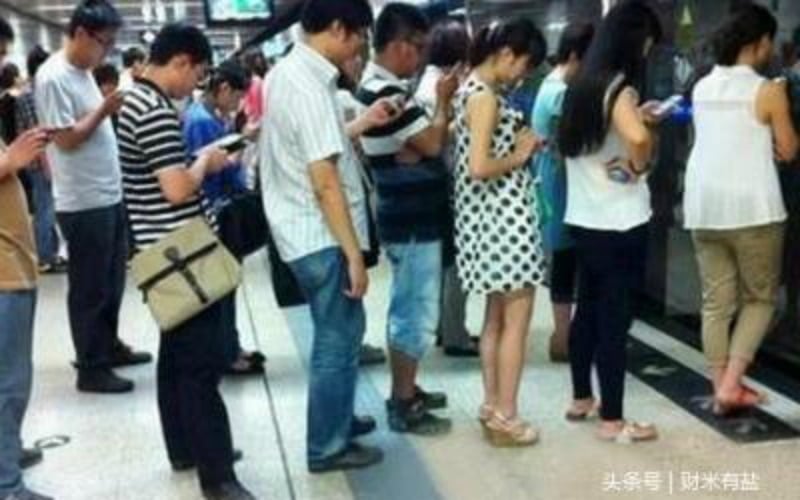 This word is comparable to the English term of 'phubber'; which is a combination of "phone" and "snubber", meaning people who lower their heads to look at their smartphones. There is also a word called "Thumb Tribe" (拇指族), which also refers to people whose thumbs are constantly moving on their smartphone screen.
Dītóuzú literally means 'lower-head-clan'; they use their phone for almost everything, at every moment. They always bow their heads to look at their phone. For the dītóuzú, it seems that the smartphone fulfills their every need, including entertainment, surfing internet, updating their social media and communicating with people, ordering food, shopping, etc.
But when the smartphone addiction becomes serious, they get mental and physical problems. It makes their life hard. On Weibo, this word was especially used in 2017 when a Chinese mother was watching her phone in the swimming pool while her 4-year-old son was drowning in the pool just meters away from her.
2. 月光族 (Yuèguāngzú): "The Moonlight Clan"
The Yuèguāngzú is the "moonlight clan." It is meant to categorize the groups of people who live from paycheck to paycheck. Most of them are young Chinese people, who spend all of their salary before their next payday – although they don't have any savings in their bank account.
For some of them, their salary just covers their basic living expenses, such as rent, food, transportation and some social occasions.
But there are also those who might have a much higher income, but still live day by day, without any serious plans for their life or future. They like to spend money whenever they want, in any way they want. They also exhaust their earnings before their next salary day.
3. 酷抠族 (Kùkōuzú): "The Cool Carl"
As nicely explained in Shenzhen Daily or by China Daily, Kùkōuzú refers to those people who live a simple life, and while faced with inflation and high housing prices, try to spend as little as possible.
"Kù" (酷) is the Chinese transliteration of the English word "cool," "kōu" (抠) is short for kōumén (抠门) which means "stingy." Normally those who lead a "stingy life" are not considered "cool." In today's China, however, where inflation and high housing prices make life difficult for the middle class, many people think that people who live a simple live can also be "cool."
4. 啃老族 (Kěnlǎozú): "The Leech Tribe"
The kěnlǎozú is a group of people who are currently not engaged in employment, education or training. Their daily life totally depends on their parents or other older generations. They are often fresh graduates.
Some graduates find it so difficult to find a job, and get so frustrated that they give up looking for a job and stay at home with their parents. Their parents then have to cover all of their expenses and feed them, treating them as if they're still a child.
5. 恨嫁族 (Hènjiàzú): "The Hate-to-get-married Tribe"
If we literally translate Hènjiàzú, it would mean "hate getting married tribe." But is this truly what's meant with this term in present-day China?
The term Hènjià (恨嫁) is originally from Guangdong local language. It refers to young women who have huge expectations for their future marriage. They often hope to get married as soon as they reach the legal age of marriage. But it usually turns out that the reality is very different from their dreams.
Now, this term has come to indicate those girls who dream about a marriage that will change their life for the better. Instead of making a career for themselves, they are aiming to look for a husband with a high income. For them, getting married with a money-making man is a first priority.
This kind of women was criticized by education businessman Yu Minhong recently, who stated that women's standards for men are leading to a "degeneration of the country."
6. 闪婚族 (Shǎnhūnzú): "The Flash Marriage Group"
The Shǎnhūnzú refers to people who have only known each other a short time and get married straight away, as quick as a lightning bolt (闪电). According to Baidu, it is a sign of the "fast food love" era.
Although a Flash Marriage can happen because of extreme infatuation, there are also other reasons for a quick marriage; some people are simply in a hurry to get rid of the pressure from their parents to get married.
7. 愤怒青年 (Fènnù Qīngnián): "The Angry Youth"
Fènqīng (愤青) is an abbreviation for Fènnù Qīngnián (愤怒青年), which literally translates as the "angry young."
It mainly refers to Chinese youth who display a high level of Chinese nationalism. This term first appeared in Hong Kong in the 1970s, referring to those young people who were not satisfied with Chinese society, and sought reform.
It has now evolved into a term used predominantly in Chinese Internet slang. Nowadays, it refers to a group of young people who have strong or sharp opinion on society and politics. Most of them are not satisfied with what is happening now and want to make changes. They like to use internet to publish their ideas and initiate online battles with people who have different opinions. They seem to care for their country and society very much, and will give their opinions on various public affairs. Their opinions will sometimes influence the public debate.
8. 标题党 (Biāotídǎng): "The Clickbait Club"
Biāotídǎng (标题党) translates as the "clickbait club." It refers to sensationalist online writers who want to have more readers or followers, and therefore use exaggerated or hot words for their titles to attract more readership.
Because online readers are curious about what is going on after seeing the "attractive" title, they continue to read the text or click the link. In most cases, there is no consistency between the content and the title.
Over the past year, various Chinese state media have warned against the use of clickbait titles, labeling it as "vulgar content."
9. 健盘侠 (Jiànpánxiá): "The Keyboard Warriors"
Jiànpánxiá (健盘侠) means 'keyboard warrior': a group of people that is very active and often aggressive within the online comment sections. They especially like to comment below the hot Weibo topics.
They are 'big fighters' in the cyber world when it comes to their words and opinions, but they would never actually dare to do the things they say.
In their real life, 'keyboard warriors' are very ordinary people and are actually afraid of many things. But when they are back online, they are like the warriors in the Gongfu world. They use words as their weapons and are 'social justice warriors.' They often 'troll' other Weiboers or social media users.
By doing so, they get a lot of online attention which satisfies their ego, as they are unsuccesful in getting the attention they need in their offline life.
10. 嘻哈族 (Xīhāzú): "The Hip Hop Clan"
The Xīhāzú refers to a subculture or group of young Chinese who are fan of hip hop and African-American culture influence lifestyle. "Xīhā" (嘻哈) is the Chinese translation for 'hiphop.'
The term has been around for years. But especially over the past year, hip hop has seen a comeback in China with popular shows as the Rap of China becoming major hits.
By Crystal Fan, with contributions from Manya Koetse
Follow @whatsonweibo
Spotted a mistake or want to add something? Please let us know in comments below or email us.
©2018 Whatsonweibo. All rights reserved. Do not reproduce our content without permission – you can contact us at info@whatsonweibo.com
"I'm One of 1.4 Billion" Goes Trending as China's Population Now Tops the 1.4B Number
China's total population is up, but its birth rate has fallen to the lowest level.
According to the latest numbers, China's birth rate has hit a new low, but state media are instead highlighting the fact that China's population has now surpassed 1,4 billion.
This Friday, official data, released annually by the National Bureau of Statistics, shows that the total Chinese mainland's population has surpassed 1.4 billion at the end of 2019.
In light of this news, Chinese state media outlet People's Daily launched the hashtag "I'm One of 1.4 Billion" (#我就是14亿分之一#), propagating a sense of unity among such a massive population.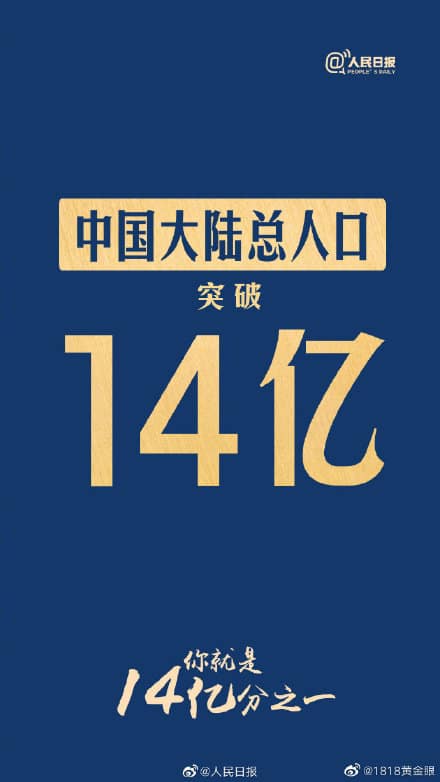 This message was also reiterated by other accounts, such as the Shenzhen Police, that said: "We're all one big family, our name is China, we have a lot of brothers and sisters."
China's Birth Rate Falls to Lowest
While People's Daily is publicizing the 1.4 billion number, the annual statistics also show that China's birth rate has fallen to its lowest since the founding of the People's Republic of China.
Although only 14,65 million were born in mainland China in 2019, the death rate of the country was also lower than before – meaning that the total population number still went up from 1,39 billion to 1,4 billion in the last year.
One thread started by People's Daily on Weibo received nearly 530,000 likes by Friday afternoon, with thousands of Weibo users posting a response to the latest numbers.
Many netizens responded to the news in a similar fashion, saying: "There are already enough people [in China] now, I don't need to have children anymore," or: "Good, there's so many people, I don't have to worry about having kids."
China's marriage rates hit a new low in 2019 after dropping year by year.
Over recent years, various trends in Chinese (online) media have highlighted the existing social issues behind China's dropping marriage and birth rates.
The rising costs of living and the fact that many among Chinese younger generations "prefer to marry late," are often mentioned as an explanation for China's decline in marriage rates and the interrelated lowering birth rates.
But China's so-called 'leftover' single men have also been pointed out as a "crisis," with China having millions of more men than women of marriageable age – partly a consequence of the one-child policy and general preference for baby boys.
Although Chinese couples are allowed to have two children since 2015, the new regulations have not had the desired effect, with many couples simply not wanting a second child or not being able to afford it.
For some years, 'leftover women' were mentioned as a reason for China's declining marriage rates; China's well-educated, career-oriented, urban single women were sometimes singled out for making it harder for China's unmarried men to find a wife because of their 'choice' to postpone marriage and family life. This has increased the pressure on China's single women to get married, which has become a recurring topic of debate on Chinese social media.
Today's responses on Weibo seem to indicate that many young people are still not very eager to have children. "Let's not add to the population, it's enough burden for the planet," some say.
Others say the number of 1,4 billion make them or their action seem "irrelevant" and "tiny."
There are also those with entirely different concerns about the number: "There are 1,4 billion in China now, and yet I'm still not able to find a boyfriend!"
By Manya Koetse
Follow @whatsonweibo
Spotted a mistake or want to add something? Please let us know in comments below or email us. First-time commenters, please be patient – we will have to manually approve your comment before it appears.
©2020 Whatsonweibo. All rights reserved. Do not reproduce our content without permission – you can contact us at info@whatsonweibo.com.
Top 10 Buzzwords in Chinese Online Media
From blockchain to hardcore, this is an overview of China's media top buzzwords over the past year.
Some of the expressions and idioms that have been buzzing in Chinese media the past year. What's on Weibo's Jialing Xie explains. 
Last year, we listed China's "top ten buzzwords" for you (link), giving an overview of some noteworthy expressions on Chinese social media and in the media in 2018. Recently, the chief editor of the magazine Yǎowén Jiáozì (咬文嚼字) has again announced the "top ten buzzwords" in China of the past year.
Yǎowén Jiáozì, which literally means "to pay excessive attention to wording," is a monthly publication focused on the Chinese language. Chinese (state) media have been widely propagating the magazine's selection of the top words and terms of the past year in newspapers and on Chinese online media. The ten terms have also become a topic of discussion on Weibo over the past month, with the topic receiving 290 million views.
We've listed them for you here:
1. 文明互鉴 (wénmíng hùjiàn): "Mutual Learning"
Literal Meaning

: "Mutual learning," "Exchanges and mutual learning among different cultures and civilizations."

Original context

: This expression can be traced back to t

he era around and during the

Warring States Period

(475-221 BC), a time of division, bloody battles, and political chaos. The demands for solutions brought forth a broad range of philosophies and schools. During this time, Confucianism, Taoism, Legalism, Mohism and many others were developed leading to the phenomenon known as

the "

Contention of a Hundred Schools of Thought."

What does it mean now?

In 2014, at the 4th summit of the Conference on Interaction and Confidence Building Measures in Asia (CICA), Chinese President Xi Jinping put forward a major initiative to convene a conference on dialogue between Asian countries followed by an introduction emphasizing how "diversity spurs interaction among civilizations, which promotes mutual learning." This sentence and expression were later repeated in speeches during various major events. In May 2019, President Xi once again emphasized the idea during the CICA, making the term pop up across Chinese state media again. 
2. 区块链 (qū kuài liàn): "Blockchain"
Literal Meaning

: Blockchain Technology

Context:

"Blockchain" is no longer a new concept since it was first introduced to the public around a decade ago. Development of the malleable blockchain technology has become an important trend in China's tech market through the years. 

What does it mean now?

 Blockchain was all the buzz in China over the past year. In early 2019, the Cyberspace Administration of China released the

Provisions on the Administration of Blockchain Information Services

. In October, President Xi singled out blockchain technology as an important breaking point in developing China's core innovative technology and emphasized the importance of investing and stepping up research on the standardization of blockchain to increase China's influence and power in the global arena. 
3. 硬核 (yìng hé): "Hardcore"
Literal Meaning

: "Hardcore" – 硬 =

hard

, 核 =

core.

 

Context:

"Hardcore" is known as the abbreviation for Hardcore Punk, a punk rock music genre originated in Southern California during the late 1970s. The term was later used to reference things of a certain level of complexity, such as "hardcore games" (versus casual games). The term started to mean something along the lines of "terrific" (厉害) or "strict"/"rigid" (刚硬)  and in Chinese, started being used in expressions such as "Tiger mom" (硬核妈妈) or "Hardcore game players" (硬核玩家).

What does it mean now?

 As the Chinese science fiction blockbuster

The Wandering Earth

(流浪地球)

was categorized as 'hardcore science fiction' (硬核科幻), the term 'hardcore' resurfaced as a popular word often popping up in (online) conversations.
 4. 融梗 (róng gěng): "Mixing up ideas"
Literal Meaning: "Integrating other people's ideas into one's own work" or "integrating punchlines," "mixing up plots."
Context:

Over the past two decades, many literary works, including a few by prestigious Chinese writers, have been suspected of plagiarism and triggered heated discussions online — when it comes to drawing inspiration from other

art and literary creations, where is the boundary between artistic freedom and plagiarism?

What does it mean now?

 Soon after the Chinese movie

Better Days

(

少年的你)

came out in October (

read more here), the writer of the original novel was accused of plagiarizing parts of Japanese mystery writer Keigo Higashino's work. Many netizens argued that in the field of online literature, borrowing ideas from others (融梗) is ubiquitous and does not necessarily equate plagiarism because the act (融梗) itself requires original work and creativity. From October to now, the term has become a recurring topic in Chinese media. 
 5. "XX 千万条,XX 第一条" (XX qiān wàn tiáo, XX dì yī tiáo): "Out of millions of things,..is the first one"
Literal Meaning

: "Out of ten million things,.. xxx comes first as the rule of thumb." 

Context:

List thinking is prevailing in China; from codes and regulations enacted by the government and laid down by companies, to the way teachers outline their lectures, the usage of "articles" (sometimes used as 'rules')  or "items" (条) to organize ideas and outline objectives is commonly seen in daily life.

What does it mean now?

This phrase caught people's attention after appearing in the aforementioned science fiction film

The Wandering Earth,

where a robot voice reminds a driver of traffic safety in a noteworthy way, saying something along the lines of: "

There are thousands of road rules, but safety rules always come first. If you disregard safety, your loved ones will end up in tears." Despite sounding like a sketch that rhymes poorly in Chinese, the lines stuck around and were later also used by Chinese traffic police across the country. The sentence structure is now also more often applied in various other contexts, for example: "There are thousands of things good for health, but sleep is the most important."
6. 柠檬精 (níngméng jīng): "Lemon monster"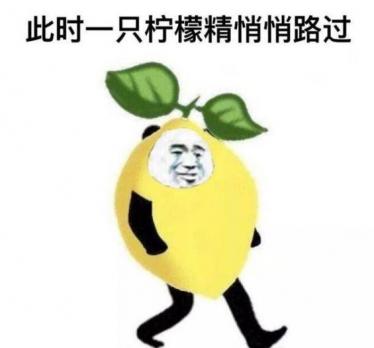 Literal Meaning

: "Lemon mythical spirit" or "Sour lemon goblin"

Context:

In ancient Chinese superstitions, it's believed that animals and non-living objects may have the potential to grow into something with spiritual and immortal characteristics if meeting certain criteria. One of the criteria is to be around long enough, usually hundreds of years – if not thousands. For instance, in the classical work

 Journey to the West

(西游记)

, the four main characters except Tang Sanzang are all spiritual beings derived from animal prototypes. 

What does it mean now?

Lemon tastes sour (酸), which is often used to describe the feeling of envy or jealousy. When lemon becomes a spiritual being, it basically means the lemon has reached the ultimate stage of being a lemon and maximized its characteristics such as being terribly sour. The phrase is used to deride those who feel envious of others' possession and achievement. Lately, the word is more often seen in a self deprecating humoristic context. For instance, when someone says "I'm a lemon jing now/I feel sour now( 我柠檬精了/我酸了)", instead of expressing envy towards others, it's more about acknowledging others more advantageous position compared to one's own. 
7. The 996 work schedule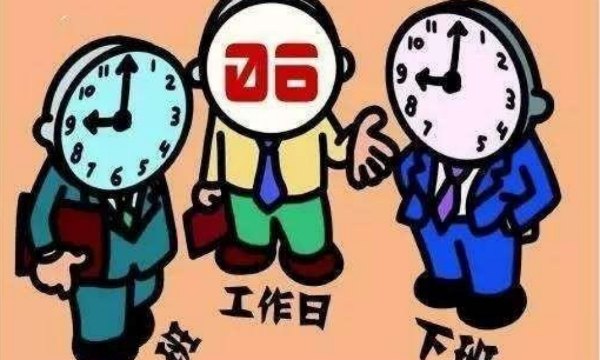 Literal Meaning

: 996 working hour system

Context:

996 is a work schedule commonly practiced by many companies in the internet and tech industry in China. With the 996 schedule, employees are required to work from 9 am to 9  pm, 6 days per week. 

What does it mean now?

In April 2019, Jack Ma, the co-founder and former executive chairman of Alibaba Group,

commented on 996

during an internal meeting with Alibaba employees. Ma's comments seemed to justify how companies and employees can both benefit from the work schedule, however, the comments quickly triggered criticism after widely circulating online for allegedly violating of the Labour Law of the People's Republic of China. 
8. "我太难(南)了" (wǒ tài nán le): "Life is so hard for me" 
Literal Meaning

: "

I'm feeling uneasy"

or "

life is so hard for me" 

Context:

The phrase originated from a

10-second video

self-posted by a user on video-sharing site Kuaishou earlier in 2019. As the video begins, the user – an older Chinese guy –  says to the camera: "I'm feeling uneasy…" followed by sad music. He then continues to say "Lao tie [

bro/guys]

, (I) have been under a lot of stress lately." The video, in which the man dramatically drops his head in his hands and seems to cry without tears, quickly went viral. The phrase "I'm feeling uneasy" was quickly adopted and applied in daily conversations.  

What does it mean now?

The broad circulation of this phrase on the internet reflects that the uneasy feeling about life is relatable to many people. Acknowledging the stress in a self-deprecating humorous tone is in itself a way of relieving stress. To add a sense of humor to this phrase, many replace the initial character "难" (nán, adj. difficult) with "南" (nán, adj.& n. south), which is believed to be taken from the mahjong tile "南风"(south wind).  
9. "我不要你觉得,我要我觉得" (wǒ bùyào nǐ juédé, wǒ yào wǒ juédé): "I don't want to know what you think, I only care about what I think"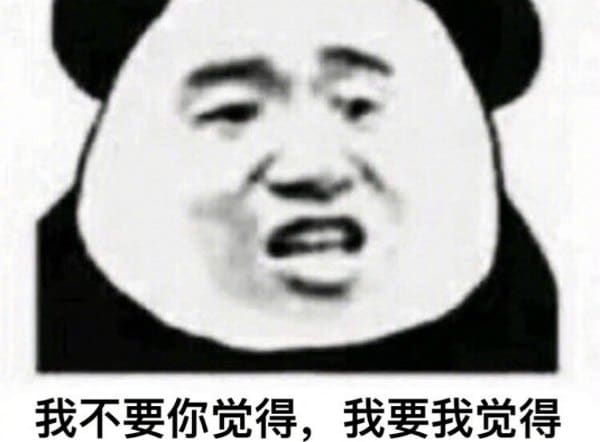 Literal Meaning

: "I don't want to know what you think, I only care about what I think."

Context:

The line was taken from Xiaoming Huang, one of the guests in the third season of the entertainment TV show "Chinese Restaurant", which was broadcasted in the summer of 2019. In the show, Huang, who took the role as the manager of the restaurant, is self-centered, and often disregards the opinions of others in matters such as menu ideas or pricing, showing his blind self-confidence and arrogance.

In addition to this line, Huang's frequently used language includes "There is no need to discuss this matter", "Listen to me, I have the final say" and so on, and it spread quickly on the internet.  

What does it mean now?

The popularity of this line reflects people's ridicule and resentment against arrogant and dominant personalities.
10. 霸凌主义 (bàlíng zhǔyì): "Bully-ism"
Literal Meaning

: "Bully-ism"

Context: The word 霸凌 (bàlíng) comes from the English word "bully." Here, it refers to bullying other countries in the face of conflicts between nations. 
What does it mean now?

As the trade conflict between the US and China was ongoing in 2019, many believed that the current government administration of the United States has been handling international affairs in almost a bullying manner. The slogan "America First" is also often perceived as a declaration in front of the entire world that the interests of the United States come first. As a buzzword, "bullyism" has come to be used by Chinese media in the context of international affairs. 
By Jialing Xie
Follow @whatsonweibo
Spotted a mistake or want to add something? Please let us know in comments below or email us. First-time commenters, please be patient – we will have to manually approve your comment before it appears.
©2020 Whatsonweibo. All rights reserved. Do not reproduce our content without permission – you can contact us at info@whatsonweibo.com.