"My Life Changed Forever After A Car Crash" – Story of Duped Victim Finds Resonance on Weibo
Often it is the 'victim' scamming the driver in staged accidents, but now it is the driver who has scammed the victim.
The story of a young Chinese man desperately trying to keep his father alive over the past two years after a car accident, has become a trending topic on Chinese social media. The case has found resonance with millions for the social injustice it involves: the woman responsible for the accident has refused to pay for medical costs.
Stories of traffic accident scams often make the news in China, as there are many who try to win financial compensation by setting up an accident. But what if it is not the driver, but the victim who gets scammed, because the guilty party pretends not to have the money to pay for compensation?
It is what happened to the family of Zhao Yong (赵勇), whose emotional essay and video post have become a major topic of discussion on Chinese social media over the past week.
"It has been 776 days since the day of my father's accident," Zhao says at the start of his post of November 22, in which he tells the story of how his life changed forever when his father, riding a bicycle, was hit by a car in Tangshan (Hebei) in 2015. "During this time, my father, who is now lying beside me in a vegetative state, had to undergo four surgeries."
The story of Zhao Yong has been discussed by thousands of Weibo netizens over the past few days, especially when Zhao announced that his father had passed away on December 1st as a result of his injuries. "We were unable to save him. Today, my father has gone," Zhao posted on his Weibo account (@认真的赵先森) on Friday afternoon.
In a moving essay, Zhao describes how his happy family life suddenly turned into a nightmare on October 6th 2015; the day of his father's grave accident. As his father had to undergo heavy injuries and had to receive immediate medical care at the hospital, Zhao Yong struggled to pay the hospital's 10,000 yuan-per-day (±1510$) fees. Living as a vagabond, Zhao did everything he could to scrape together the money to keep his father alive; selling his house, selling his paintings, and seeking media attention for his case.
Zhao's essay, that features a black and white photo of his parents in happy times, has gained over 10 million views on Weibo this week, and the video in which he tells his story has been shared more than 400,000 times, receiving over 116,000 comments.
Through text and video (which also includes recorded talks with the responsible driver), Zhao discloses how the current legal in system in China "is only effective when it comes to people with morals, not when it comes to the scum of society."
Although the local court in Hebei ordered the responsible driver Huang Shufen (黄淑芬) to pay 850,000 RMB (±128.550$) in compensation to Zhao's family for medical costs, not only did Huang not come up with the money, she also treated the victim's family in a rude and unreasonable way.
"I don't have a low income," she said in one of the conversations recorded by Zhao in the video: "But I have loans to pay and I have no morals. So what's the use in talking to me?" Zhao says that although Huang never paid the ordered money, she did buy a house and a car and went on a New Year's holiday to Thailand.
Zhao describes how she told him: "I have bought a house and a car now, my money is gone." Through a friend, Zhao discovered that within months after the accident, Huang bought the car and the house and registered them under her daughter's name to transfer all of her assets.
Chinese media reporting on this story have dubbed it as a "textbook example" ("教科书式耍赖") of "shameless refusal" to accept (legal) responsibility.
According to the latest news, the Tangshan local court has frozen the assets that are still under Huang Shufen's name on November 24, and has since detained her for 15 days for failing to comply with the court's order. Meanwhile, Zhao's family still never received a single penny and have not received any messages from the driver's family concerning the death of Zhao's father.
In Zhao's post, he shared a picture of how his appearances have changed over the past two years, during which he grew from an ambitious young graduate with a job, house, girlfriend, and hopeful future, into a worn-out man who has given up everything to save his father and is stuck in a pile of debt.
Addressing Huang Shufen, Zhao writes: "I hope you'll also read this essay with your daughter. I have used up all my youth over these past two years. I have no escape. But you also cannot hide. It is not hard to discover you actually do have a conscience. Don't leave me out in the cold, and show some basic humanity. The court has decided – you have no excuses left."
On Weibo, netizens strongly condemn Huang Shufen's actions, and also speak out against China's legal system. "Can't they auction all of her family property?" one netizen wonders.
"This just shows that China's law is not healthy and that the system of legal enforcement is weak," one person writes: "It gives scammers too much opportunity."
"People like her are morally bankrupt. She has money to buy a house and a car, but can't compensate the person she hit with her car. She simply has no morals," some commenters say.
In China, traffic accidents and their aftermath often become much-discussed topics. According to Chinese law, persons who injure a victim in such accident often have to pay large sums in compensation.
This has led to situations in which it has occurred that drivers intentionally kill the pedestrians they have hit, because the compensation for killing a victim in a traffic accident is relatively small compared to paying for the care for a disabled or seriously injured survivor. This phenomenon has been researched and described by Geoffrey Sant in "Driven to Kill" (link).
It has also generated a business of professional scammers, also called 'pengci,' who deliberately crash against cars and then demand compensation. These kinds of fraud cases make drivers in China very vulnerable. But, as Zhao's story points out, when a person is truly a victim of an accident and the culprit refuses to pay, they are not just vulnerable – but also become powerless.
By Manya Koetse
Follow @whatsonweibo
Spotted a mistake or want to add something? Please let us know in comments below or email us.
©2017 Whatsonweibo. All rights reserved. Do not reproduce our content without permission – you can contact us at info@whatsonweibo.com.
"I'm One of 1.4 Billion" Goes Trending as China's Population Now Tops the 1.4B Number
China's total population is up, but its birth rate has fallen to the lowest level.
According to the latest numbers, China's birth rate has hit a new low, but state media are instead highlighting the fact that China's population has now surpassed 1,4 billion.
This Friday, official data, released annually by the National Bureau of Statistics, shows that the total Chinese mainland's population has surpassed 1.4 billion at the end of 2019.
In light of this news, Chinese state media outlet People's Daily launched the hashtag "I'm One of 1.4 Billion" (#我就是14亿分之一#), propagating a sense of unity among such a massive population.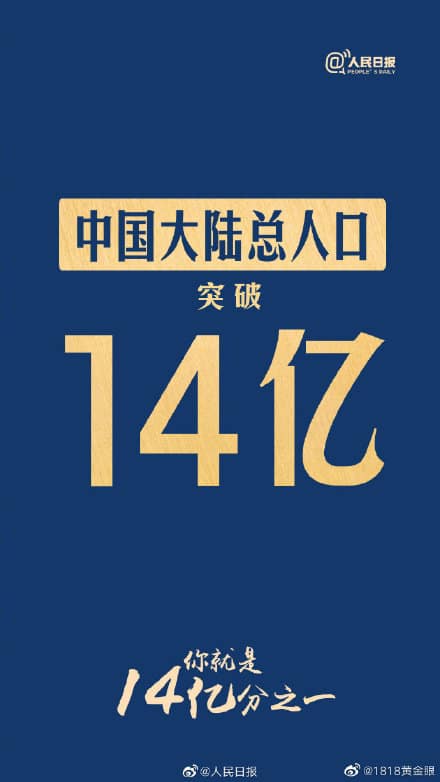 This message was also reiterated by other accounts, such as the Shenzhen Police, that said: "We're all one big family, our name is China, we have a lot of brothers and sisters."
China's Birth Rate Falls to Lowest
While People's Daily is publicizing the 1.4 billion number, the annual statistics also show that China's birth rate has fallen to its lowest since the founding of the People's Republic of China.
Although only 14,65 million were born in mainland China in 2019, the death rate of the country was also lower than before – meaning that the total population number still went up from 1,39 billion to 1,4 billion in the last year.
One thread started by People's Daily on Weibo received nearly 530,000 likes by Friday afternoon, with thousands of Weibo users posting a response to the latest numbers.
Many netizens responded to the news in a similar fashion, saying: "There are already enough people [in China] now, I don't need to have children anymore," or: "Good, there's so many people, I don't have to worry about having kids."
China's marriage rates hit a new low in 2019 after dropping year by year.
Over recent years, various trends in Chinese (online) media have highlighted the existing social issues behind China's dropping marriage and birth rates.
The rising costs of living and the fact that many among Chinese younger generations "prefer to marry late," are often mentioned as an explanation for China's decline in marriage rates and the interrelated lowering birth rates.
But China's so-called 'leftover' single men have also been pointed out as a "crisis," with China having millions of more men than women of marriageable age – partly a consequence of the one-child policy and general preference for baby boys.
Although Chinese couples are allowed to have two children since 2015, the new regulations have not had the desired effect, with many couples simply not wanting a second child or not being able to afford it.
For some years, 'leftover women' were mentioned as a reason for China's declining marriage rates; China's well-educated, career-oriented, urban single women were sometimes singled out for making it harder for China's unmarried men to find a wife because of their 'choice' to postpone marriage and family life. This has increased the pressure on China's single women to get married, which has become a recurring topic of debate on Chinese social media.
Today's responses on Weibo seem to indicate that many young people are still not very eager to have children. "Let's not add to the population, it's enough burden for the planet," some say.
Others say the number of 1,4 billion make them or their action seem "irrelevant" and "tiny."
There are also those with entirely different concerns about the number: "There are 1,4 billion in China now, and yet I'm still not able to find a boyfriend!"
By Manya Koetse
Follow @whatsonweibo
Spotted a mistake or want to add something? Please let us know in comments below or email us. First-time commenters, please be patient – we will have to manually approve your comment before it appears.
©2020 Whatsonweibo. All rights reserved. Do not reproduce our content without permission – you can contact us at info@whatsonweibo.com.
Top 10 Buzzwords in Chinese Online Media
From blockchain to hardcore, this is an overview of China's media top buzzwords over the past year.
Some of the expressions and idioms that have been buzzing in Chinese media the past year. What's on Weibo's Jialing Xie explains. 
Last year, we listed China's "top ten buzzwords" for you (link), giving an overview of some noteworthy expressions on Chinese social media and in the media in 2018. Recently, the chief editor of the magazine Yǎowén Jiáozì (咬文嚼字) has again announced the "top ten buzzwords" in China of the past year.
Yǎowén Jiáozì, which literally means "to pay excessive attention to wording," is a monthly publication focused on the Chinese language. Chinese (state) media have been widely propagating the magazine's selection of the top words and terms of the past year in newspapers and on Chinese online media. The ten terms have also become a topic of discussion on Weibo over the past month, with the topic receiving 290 million views.
We've listed them for you here:
1. 文明互鉴 (wénmíng hùjiàn): "Mutual Learning"
Literal Meaning

: "Mutual learning," "Exchanges and mutual learning among different cultures and civilizations."

Original context

: This expression can be traced back to t

he era around and during the

Warring States Period

(475-221 BC), a time of division, bloody battles, and political chaos. The demands for solutions brought forth a broad range of philosophies and schools. During this time, Confucianism, Taoism, Legalism, Mohism and many others were developed leading to the phenomenon known as

the "

Contention of a Hundred Schools of Thought."

What does it mean now?

In 2014, at the 4th summit of the Conference on Interaction and Confidence Building Measures in Asia (CICA), Chinese President Xi Jinping put forward a major initiative to convene a conference on dialogue between Asian countries followed by an introduction emphasizing how "diversity spurs interaction among civilizations, which promotes mutual learning." This sentence and expression were later repeated in speeches during various major events. In May 2019, President Xi once again emphasized the idea during the CICA, making the term pop up across Chinese state media again. 
2. 区块链 (qū kuài liàn): "Blockchain"
Literal Meaning

: Blockchain Technology

Context:

"Blockchain" is no longer a new concept since it was first introduced to the public around a decade ago. Development of the malleable blockchain technology has become an important trend in China's tech market through the years. 

What does it mean now?

 Blockchain was all the buzz in China over the past year. In early 2019, the Cyberspace Administration of China released the

Provisions on the Administration of Blockchain Information Services

. In October, President Xi singled out blockchain technology as an important breaking point in developing China's core innovative technology and emphasized the importance of investing and stepping up research on the standardization of blockchain to increase China's influence and power in the global arena. 
3. 硬核 (yìng hé): "Hardcore"
Literal Meaning

: "Hardcore" – 硬 =

hard

, 核 =

core.

 

Context:

"Hardcore" is known as the abbreviation for Hardcore Punk, a punk rock music genre originated in Southern California during the late 1970s. The term was later used to reference things of a certain level of complexity, such as "hardcore games" (versus casual games). The term started to mean something along the lines of "terrific" (厉害) or "strict"/"rigid" (刚硬)  and in Chinese, started being used in expressions such as "Tiger mom" (硬核妈妈) or "Hardcore game players" (硬核玩家).

What does it mean now?

 As the Chinese science fiction blockbuster

The Wandering Earth

(流浪地球)

was categorized as 'hardcore science fiction' (硬核科幻), the term 'hardcore' resurfaced as a popular word often popping up in (online) conversations.
 4. 融梗 (róng gěng): "Mixing up ideas"
Literal Meaning: "Integrating other people's ideas into one's own work" or "integrating punchlines," "mixing up plots."
Context:

Over the past two decades, many literary works, including a few by prestigious Chinese writers, have been suspected of plagiarism and triggered heated discussions online — when it comes to drawing inspiration from other

art and literary creations, where is the boundary between artistic freedom and plagiarism?

What does it mean now?

 Soon after the Chinese movie

Better Days

(

少年的你)

came out in October (

read more here), the writer of the original novel was accused of plagiarizing parts of Japanese mystery writer Keigo Higashino's work. Many netizens argued that in the field of online literature, borrowing ideas from others (融梗) is ubiquitous and does not necessarily equate plagiarism because the act (融梗) itself requires original work and creativity. From October to now, the term has become a recurring topic in Chinese media. 
 5. "XX 千万条,XX 第一条" (XX qiān wàn tiáo, XX dì yī tiáo): "Out of millions of things,..is the first one"
Literal Meaning

: "Out of ten million things,.. xxx comes first as the rule of thumb." 

Context:

List thinking is prevailing in China; from codes and regulations enacted by the government and laid down by companies, to the way teachers outline their lectures, the usage of "articles" (sometimes used as 'rules')  or "items" (条) to organize ideas and outline objectives is commonly seen in daily life.

What does it mean now?

This phrase caught people's attention after appearing in the aforementioned science fiction film

The Wandering Earth,

where a robot voice reminds a driver of traffic safety in a noteworthy way, saying something along the lines of: "

There are thousands of road rules, but safety rules always come first. If you disregard safety, your loved ones will end up in tears." Despite sounding like a sketch that rhymes poorly in Chinese, the lines stuck around and were later also used by Chinese traffic police across the country. The sentence structure is now also more often applied in various other contexts, for example: "There are thousands of things good for health, but sleep is the most important."
6. 柠檬精 (níngméng jīng): "Lemon monster"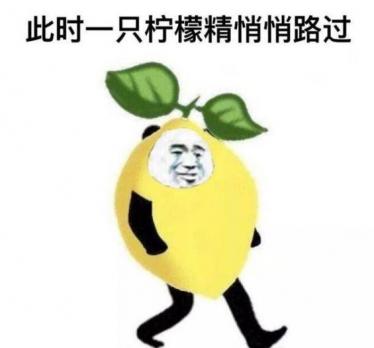 Literal Meaning

: "Lemon mythical spirit" or "Sour lemon goblin"

Context:

In ancient Chinese superstitions, it's believed that animals and non-living objects may have the potential to grow into something with spiritual and immortal characteristics if meeting certain criteria. One of the criteria is to be around long enough, usually hundreds of years – if not thousands. For instance, in the classical work

 Journey to the West

(西游记)

, the four main characters except Tang Sanzang are all spiritual beings derived from animal prototypes. 

What does it mean now?

Lemon tastes sour (酸), which is often used to describe the feeling of envy or jealousy. When lemon becomes a spiritual being, it basically means the lemon has reached the ultimate stage of being a lemon and maximized its characteristics such as being terribly sour. The phrase is used to deride those who feel envious of others' possession and achievement. Lately, the word is more often seen in a self deprecating humoristic context. For instance, when someone says "I'm a lemon jing now/I feel sour now( 我柠檬精了/我酸了)", instead of expressing envy towards others, it's more about acknowledging others more advantageous position compared to one's own. 
7. The 996 work schedule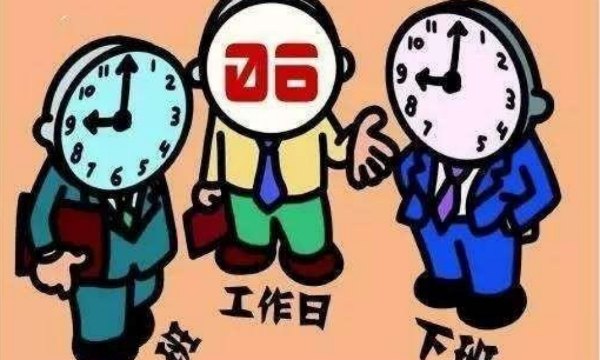 Literal Meaning

: 996 working hour system

Context:

996 is a work schedule commonly practiced by many companies in the internet and tech industry in China. With the 996 schedule, employees are required to work from 9 am to 9  pm, 6 days per week. 

What does it mean now?

In April 2019, Jack Ma, the co-founder and former executive chairman of Alibaba Group,

commented on 996

during an internal meeting with Alibaba employees. Ma's comments seemed to justify how companies and employees can both benefit from the work schedule, however, the comments quickly triggered criticism after widely circulating online for allegedly violating of the Labour Law of the People's Republic of China. 
8. "我太难(南)了" (wǒ tài nán le): "Life is so hard for me" 
Literal Meaning

: "

I'm feeling uneasy"

or "

life is so hard for me" 

Context:

The phrase originated from a

10-second video

self-posted by a user on video-sharing site Kuaishou earlier in 2019. As the video begins, the user – an older Chinese guy –  says to the camera: "I'm feeling uneasy…" followed by sad music. He then continues to say "Lao tie [

bro/guys]

, (I) have been under a lot of stress lately." The video, in which the man dramatically drops his head in his hands and seems to cry without tears, quickly went viral. The phrase "I'm feeling uneasy" was quickly adopted and applied in daily conversations.  

What does it mean now?

The broad circulation of this phrase on the internet reflects that the uneasy feeling about life is relatable to many people. Acknowledging the stress in a self-deprecating humorous tone is in itself a way of relieving stress. To add a sense of humor to this phrase, many replace the initial character "难" (nán, adj. difficult) with "南" (nán, adj.& n. south), which is believed to be taken from the mahjong tile "南风"(south wind).  
9. "我不要你觉得,我要我觉得" (wǒ bùyào nǐ juédé, wǒ yào wǒ juédé): "I don't want to know what you think, I only care about what I think"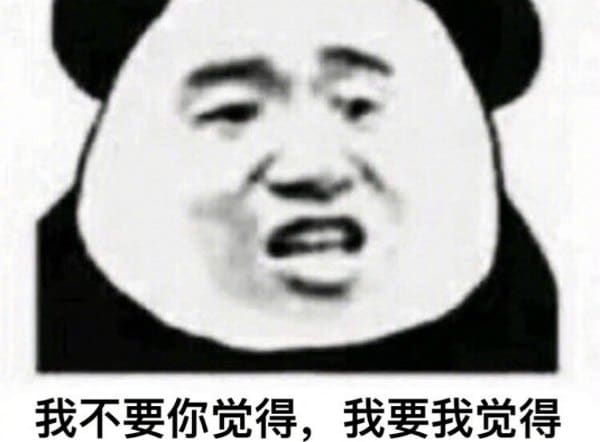 Literal Meaning

: "I don't want to know what you think, I only care about what I think."

Context:

The line was taken from Xiaoming Huang, one of the guests in the third season of the entertainment TV show "Chinese Restaurant", which was broadcasted in the summer of 2019. In the show, Huang, who took the role as the manager of the restaurant, is self-centered, and often disregards the opinions of others in matters such as menu ideas or pricing, showing his blind self-confidence and arrogance.

In addition to this line, Huang's frequently used language includes "There is no need to discuss this matter", "Listen to me, I have the final say" and so on, and it spread quickly on the internet.  

What does it mean now?

The popularity of this line reflects people's ridicule and resentment against arrogant and dominant personalities.
10. 霸凌主义 (bàlíng zhǔyì): "Bully-ism"
Literal Meaning

: "Bully-ism"

Context: The word 霸凌 (bàlíng) comes from the English word "bully." Here, it refers to bullying other countries in the face of conflicts between nations. 
What does it mean now?

As the trade conflict between the US and China was ongoing in 2019, many believed that the current government administration of the United States has been handling international affairs in almost a bullying manner. The slogan "America First" is also often perceived as a declaration in front of the entire world that the interests of the United States come first. As a buzzword, "bullyism" has come to be used by Chinese media in the context of international affairs. 
By Jialing Xie
Follow @whatsonweibo
Spotted a mistake or want to add something? Please let us know in comments below or email us. First-time commenters, please be patient – we will have to manually approve your comment before it appears.
©2020 Whatsonweibo. All rights reserved. Do not reproduce our content without permission – you can contact us at info@whatsonweibo.com.