Love at First Sight? Man Attempts to Sue Woman after Instant Crush at Beijing Bookstore
After waiting for 50 days to see her again, the man decided to sue a woman he met at a bookstore to trace her down.
Every now and then, romantic trending stories pop up on Chinese social media in which people try to reconnect with people they've met. But the story of Mr. Sun, who tried to find the girl he met in a bookstore by suing her, has caused unease among netizens.
When a man named Sun saw a young woman during a visit to the Wangfujing bookstore in Beijing, it was love at first sight for him.
He first saw the woman in the afternoon of September 24th in the well-known bookstore, where she was wearing a yellow hoodie and "skin-colored stockings." The two allegedly had prolonged eye contact, which is when he realized he had a special connection with her, according to Chinese news platform Pear Beijing.
Within no time, he lost sight of the girl, and was not able to find her again. Without knowing her name, age, or other details, the search for the woman was virtually impossible.
But Sun was reportedly so desperate to see the young lady again, that he went back to the store in the fifty following days to wait for her. Since the man went to the bookstore instead of to work, he had to borrow money from friends and family to sustain a living.
According to Chinese media, Sun has waited in the store all those days from 11 in the morning to 7 in the evening.
On December 10th, the man went down to the local Dongcheng courthouse in order to sue the woman, hoping to find her through the legal system.
According to the petition for appeal, the man sought to sue the woman for emotional distress. By tracing her down through the legal system, he further hoped to get some answers that would "solve his mental anguish."
The Dongcheng courthouse, however, has advised the man not to sue the woman, and his case was not accepted. Sun now says he will think of another way to find the woman – whom he thinks might be the love of his life, – telling reporters that he will "figure out other ways if the normal way is not working."
On Weibo, Sun's case has received a lot of attention today. One Toutiao News post dedicated to the story received almost 30,000 shares and over 40,000 comments at the time of writing.
More than 170 million people have now viewed the Weibo hastag "Man Attempts to Sue the Person He's Looking for" (#男子欲起诉寻人#).
Many netizens think there is nothing romantic about this story. Instead, they label Sun as a "maniac" and are worried about the safety of the girl if he were to find her. One Weibo user writes: "This is sexual harassment, not LOVE. He is a stalker, and totally has no respect for the girl. The girl should stay far away from him."
Others suggest that reporters should find out more about the man and his situation. In the papers he prepared for court, which were readable in the Pear Video report of the case, he wrote down that he "possibly lost the love of life, as well as the meaning of life," leading to some worrying about the man's mental well-being.
In 2016, another bizarre love story also went trending on Chinese social media, involving a Dutchman who waited for over ten days at Changsha airport in hopes of meeting his online Chinese girlfriend – who failed to show up. After eating nothing but instant noodles and sleeping on airport benches, the man was even admitted to the local hospital due to physical exhaustion.
For that Dutchman, the story unexpectedly took a happy turn when it was widely reported in Chinese media. It turned out that due to poor communication, the 'online girlfriend' did not know the Dutchman was waiting for her, and still wished to pursue a romantic relationship with him.
As for Sun, if it were up to the people in the social media comments sections, he will never find his "true love" again. "Girl, if you see this Weibo post, please remember how this guy looks, and stay far, far away from him," one popular blogger writes.
By Manya Koetse and Wendy Huang
Follow @whatsonweibo
Spotted a mistake or want to add something? Please let us know in comments below or email us.
©2018 Whatsonweibo. All rights reserved. Do not reproduce our content without permission – you can contact us at info@whatsonweibo.com
Wedding Canceled over Too-Tight Underwear: Chinese Local Wedding Tradition Goes Trending
Chinese local traditions still matter. A size too small was the end of this Guizhou wedding day.
A wedding in Guizhou was canceled after the bride discovered the underwear bought for her as part of a local wedding tradition was too small. The incident has sparked discussions on old-fashioned customs in modern-day weddings.
There is so much happening in the world right now, but besides the bigger issues, a local Chinese wedding scandal has been attracting major attention on social media over the past few days.
On January 2nd, a young man from Zunyi in Guizhou province had his own wedding day canceled by his prospective in-laws because the underwear that was bought for his bride turned out to be too small.
According to local customs, the groom's side was supposed to buy the bride a new outfit from top to bottom, including shoes (a custom called shàngtoulǐ "上头礼"). But because the undergarment purchased by the groom was too tight, the wedding ceremony was called off at the very last moment.
Not wanting to waste the expensive food and arrangements, the groom's relatives decided to turn the wedding reception into a New Year's party instead.
A video that has been circulating on Weibo, also reposted by Xinhua News, shows how the wedding reception host explains to the guests why the wedding ceremony cannot proceed, proposing to continue the festivities anyway as a casual New Year's social gathering.
The incident received massive attention on social media, with one hashtag about the news garnering over 740 million views (#小伙因买内衣不合适迎亲被拒#). On Q&A site Zhihu.com, one thread about the issue received over 4200 replies.
Size does matter
Although there are many commenters who say the bride "made a big fuss over nothing", there are also those who think bad communication and outdated customs and beliefs are at the root of the canceled wedding.
Many people on social media also express their surprise at the different local wedding traditions within China, which can greatly vary from region to region.
The too-tight underwear case is about more than just being a size too small. The Chinese idiom "wear tight shoes" (chuān xiǎoxié '穿小鞋') means "to make life difficult." Giving someone tight shoes to wear (给人穿小鞋) means making things hard for someone by abusing one's power.
In this case, although it is about the groom's side giving the bride too-tight underwear instead of shoes, the bride's side allegedly took it as a sign that the groom wanted to teach his future wife a lesson that he would not make life easy for her and would want her to be obedient.
The bride later spoke to Red Star News (红星新闻) to clarify that things were not as simple as presented in the viral news story. The fact that the underwear that was bought for her was too tight – the bra was two sizes too small – was indeed a problem, but it was just the straw that broke the camel's back.
The couple had conflicts before this occurred, and when the bride wanted to discuss the problem of the tight underwear, she was met with an unpleasant response from the groom's side, as they refused to buy her suitable underwear.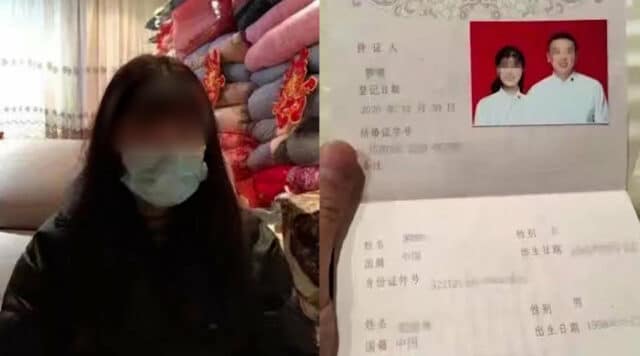 She also said that after the wedding was canceled the bride price of 88,000 yuan ($13,650) was returned to the groom's family.
The couple had previously already officially registered for marriage. The two are now filing for divorce.
"A struggle between modern society and feudal rubbish"
On WeChat, popular blogging account Xinwenge also posted about this matter, suggesting it was actually the groom's mother who bought the tight underwear.
Xinwenge quotes some netizens from Guizhou who allege that in-laws often buy clothes or shoes for their future daughter-in-law to show the bride their own dominant position. "It's a struggle between modern society and feudal rubbish," the author writes.
Other netizens also share their own stories, such as the experience of 'King Cat Wants To Travel', who says that her mother-in-law was never involved in the planning of her wedding until she absolutely insisted on making the bed on the night before the wedding.
"I found out why on our wedding day," she writes: "She put the duvet from their family on top of mine", implying the husband's side would be 'on top' in the marriage. She adds: "PS: we're now divorced."
Another local custom mentioned is that of the bride having to wait outside the house, not being able to go in until someone from her new husband's family tells her to – allegedly in order to make the bride a more obedient wife afterward.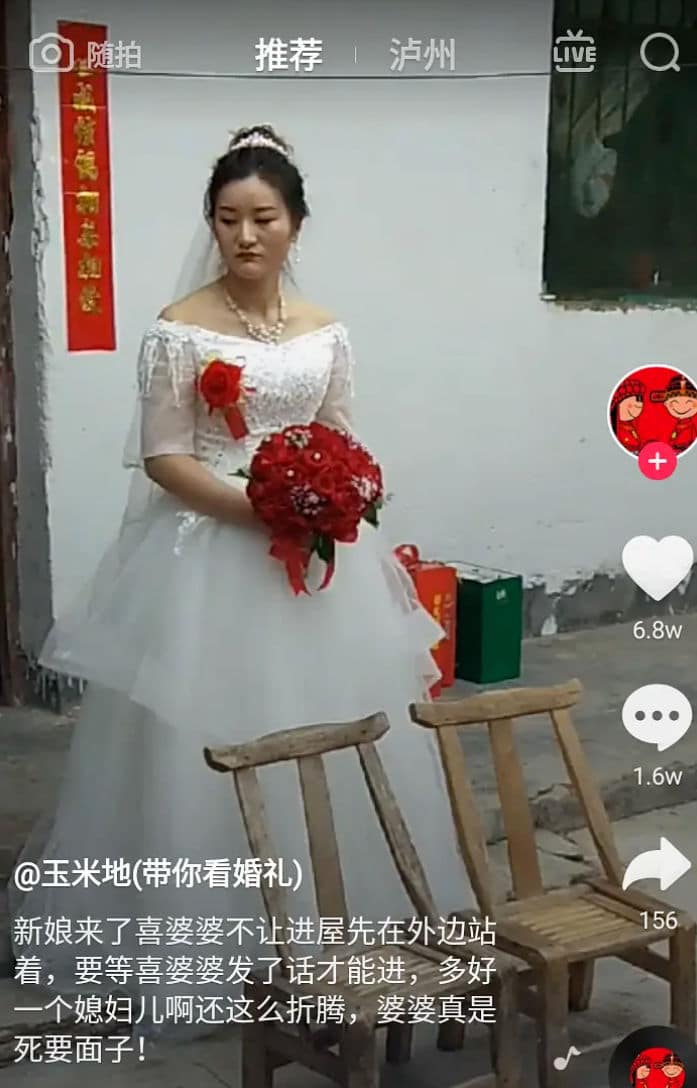 One Weibo user commented that local traditions and customs are getting in the way of the true meaning of marriage. Regardless of what the groom's parents say, what the bride's parents do, what the bride price is, how the guests behave, "do these two people who are getting married actually feel good about it? Do they approve of each other's values and ideas about life? Do they feel they're suitable to spend their lives together?"
"If this is a modern-day wedding, why should the bride still be expected to wear the underwear bought for her by her mother-in-law?" another person writes.
"It's 2021. You're not getting married over customs, nor over underwear," another person says.
But not everyone agrees, with some still valuing the power of tradition: "Buying her small underwear means making her life difficult. It's impossible that they did not know this. It's good that they didn't marry."
By Manya Koetse, with contributions from Miranda Barnes
Follow @WhatsOnWeibo
Spotted a mistake or want to add something? Please let us know in comments below or email us. First-time commenters, please be patient – we will have to manually approve your comment before it appears.
©2021 Whatsonweibo. All rights reserved. Do not reproduce our content without permission – you can contact us at info@whatsonweibo.com.
Angelababy, Huang Xiaoming, Li Fei'er: Love Triangle Rumors From Decade Ago Revisited
Weibo explodes after Angelababy addresses rumors that have been going on for over ten years.
On Wednesday afternoon, Beijing time, Weibo exploded when Chinese celebrity couple Huang Xiaoming and Angelababy addressed some strong rumors about the start of their relationship.
Their posts resulted in various hashtags and search terms going viral, including the phrases "When Angelababy Met Huang Xiaoming, He Said He Was Single" and "Angelababy Was Not My Mistress." At least three out of today's top trending Weibo topics are related to Angelababy and Huang Xiaoming.
Angelababy (nickname for Yang Ying 杨颖) is practically a household name in China. The famous actress and model married actor Huang Xiaoming (黄晓明) in 2015, and ever since, their marriage and relationship status is a popular gossip topic on social media. The two have a son together.
With Angelababy having over 100 million fans on her Weibo page (@angelababy) and Huang Xiaoming having over 61 million followers on his (@黄晓明), the two are practically Weibo's most followed couple. Their $31 million wedding is probably the most-discussed Chinese weddings of the past decade.
Chinese actress Li Fei'er (李菲儿) previously dated Huang Xiaoming after working with him in the 2008 television series Royal Tramp (鹿鼎记). The two are said to have started a relationship in 2007, and to have broken up in 2010 – the same year when Huang got together with Angelababy. The ending of the relationship with Li and the start of the new love affair with Angelababy has been a source of gossip for over a decade.
In a 2011 interview with a Hong Kong magazine, Li had hinted that Angelababy was previously 'the other woman' during her relationship with Huang.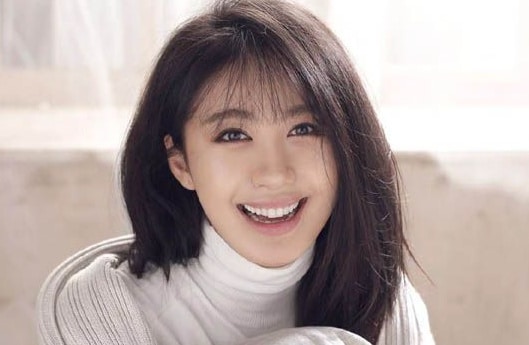 The rumors surrounding that alleged love triangle between Angelababy, Li, and Huang reached a new peak this week when Huang Xiaoming and Li Fei'er shared a stage on the super popular reality series Sisters Who Make Waves 2, which features 30 female celebrities over the age of 30. Huang hosts the show.
Apparently, Angelababy felt that the waves of rumors became too strong for her not to speak out. In the late afternoon of January 6, she posted a Weibo post in which she stated that Huang Xiaoming told her he was single when they first met. When Li made 'groundless' comments about Angelababy in a magazine interview, she asked Huang about it, and "he told me they had broken up."
"A decade has passed by. Today, I've chosen to stand up for myself and to explain the entire thing clearly. I don't want to take the blame anymore," Angelababy writes.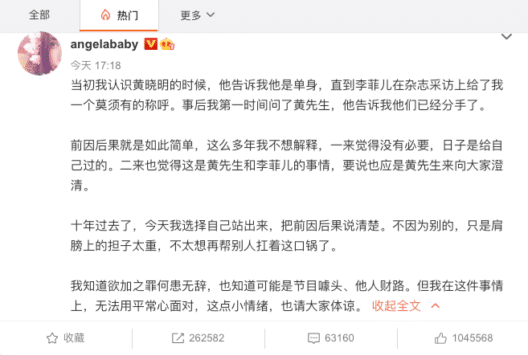 She also added that she felt this is "a matter between Mister Huang and Li Fei'er," suggesting that Huang is the person who needs to clarify the matter to the public.
Angelababy's post was followed up by a post by Huang just an hour later, in which he stated the success of the Sister Who Make Waves tv show lies in the values it conveys to respect women, suggesting that the recent flood of rumors is harmful to the show's central theme, the women participating in it, as well as to his own family.
He further clarifies that Angelababy "was not a mistress," refuting ongoing rumors about the start of their relationship.
The huge attention for this matter seemed to temporarily put a strain on Weibo's servers, with the site momentarily showing a notification that its servers were too busy. In 2017, Weibo servers could no longer handle the peak in traffic after Chinese singer ad actor Lu Han announced his new relationship.
For now, the statements by Angelababy and Huang have only brought about more speculation. The fact that Angelababy refers to her husband as "Mr. Huang" in her post intensifies ongoing rumors that Huang and Angelababy might already be separated.
Meanwhile, Li Fei'er, who has over 11 million followers on her Weibo page (@李菲儿love) has not posted anything about the recent developments. In her last post on January 1st, she wished her followers a happy new year.
By Wednesday night, Beijing time, Angelababy's post had received over 1,3 million likes and 100,000 comments; Huang's post got over 850,000 likes, already making this celebrity news one of the most talked-about topics this week.
By Manya Koetse, with contributions from Miranda Barnes
Follow @WhatsOnWeibo
Spotted a mistake or want to add something? Please let us know in comments below or email us. First-time commenters, please be patient – we will have to manually approve your comment before it appears.
©2021 Whatsonweibo. All rights reserved. Do not reproduce our content without permission – you can contact us at info@whatsonweibo.com.