(Op-Ed) The Forgotten Genres & Loss of "Intellectual Taste" in Chinese TV Drama
"We need to recall those TV dramas and genres that have vanished into oblivion," Zhao writes.
First published
When What's on Weibo published a list of classics of Chinese TV dramas, Beijing Film Academy graduate Zhao B. felt the list was missing relevant titles and genres. These are the top classic TV dramas that should be added to the list, according to an article sent in to What's on Weibo by Zhao.
The entertainment industry is a hot topic in present-day China, where online videos are being watched by millions of internet users every day. The way in which these videos are created, spread, and consumed, signals a new kind of emotional consumerism.
TV drama is still a benchmark of China's popular culture, but it is no longer the newest one – and might even have started to be somewhat worn out. It has gone into a phase of systematically deleting conflicting memories, in sync with the loud internet environment and the pop culture factory.
Not only has the length of TV drama episodes been shortened for today's 'online binging,' but streaming sites are also filled with certain algorithms and tracking codes that accelerate the obliteration of certain television dramas. The mass 'industrialization' of popular culture has shortened the lifespan of television dramas and its genres.
Which is why if a list such as the Top 30 Classic TV Dramas in China is based on rankings provided by social media sites or online video platforms such as Sougo or Douban, there are certain blind spots.
It is not out of mere nostalgia that we need to recall those TV dramas and genres that have vanished into oblivion. It gives us an overview of marginalized genres and taste, that are different from the current mainstream ones. They are the working memories for contemporary life.
Genres that have come up and have since been forgotten in the People's Republic of China from roughly 1978 to 2018, are:
-the "rural genre" (农村题材)
-the "youth genre" (青少年题材)
-the "army genre" (军旅题材), a sub-category of the military genre.
Theme Productions versus Genre
There is a socio-historical difference in Chinese and English popular culture industries in use of the term 'genre' that should be noted here. Chinese TV dramas are often categorized in 'topics' or 'themes' (tícái 题材) rather than in 'genres' (lèixíng 类型).
Thematic terms were used in planning and reviewing art productions (literature, film, TV drama) in PRC history, but this practice has been transforming over the past forty years. 
With the rise of the pop culture industry, the term 'genre' (类型) also became more popularized, with 'theme' and 'genre' now existing together.
Some productions have been recognized as either an old-fashioned 'theme' product, while also being categorized as a genre. For example, the TV drama Era of Peace (和平年代, 1996) marks the transition from the thematic categorization of 'Revolutionary History theme' (革命历史题材) to the categorization of 'Era genre' (年代戏). Later, the famous production The Year of Burning Passion (激情燃烧的岁月, 2001) was simply categorized as a typical 'Era Genre' rather than a theme production.
But there are also those thematic productions that did not have a 'genre offspring.' One of those is the established "intellectual theme" (知识分子题材) in Chinese literature, film, and TV drama, which is not reflected in today's TV drama industry. Although educated identity plays a key role in today's medical genre (医疗剧) – a subcategory of the 'professional genre' TV drama (职业剧) – the agenda and rhetoric are very different.
To avoid long discussions on the complex nature of theme versus genre productions and categories in Chinese TV dramas, the following overview mixes both thematic and genre TV dramas, using the terms interchangeably.
'Forgotten' TV Dramas
An overview of some series in supplement to the Top 30 Classic Chinese TV dramas article:
#1 'Trilogy of Women's Fate' (女人命运三部曲)
* 篱笆、女人和狗  'Fence, Woman and Dog'
Year: 1989
Episodes: 12
Genre: Rural/Family
Directed by 陈雨田 Chen Yutian
* 辘轳、女人和井 'Windlass, Woman and Well'
Year: 1991
Episodes: 12
Genre: Rural/Family
Directed by 陈雨田 Chen Yutian 可人 Ke Ren
* 古船、女人和网 Ancient Ship, Woman and Net
Year: 1993
Episodes: 14
Genre: Rural/Family
Directed by 吴珊 Wu Shan 张扬 Zhang Yang
In this 1990s 'Trilogies of Country Life' (农村三部曲), China's rural community is still presented as being in a stage of self-reflecting amidst a time of transformation. This portrayal of China's countryside stands in stark contrast to present-day productions that often represent the rural community as either 'to be developed' or to be laughed about, caught in a discourse of urban-rural binary opposition. These series are still available for viewing on sites such as QQ (no English subs).
#2. 'The Flowering Season of Being Sixteen' (十六岁的花季)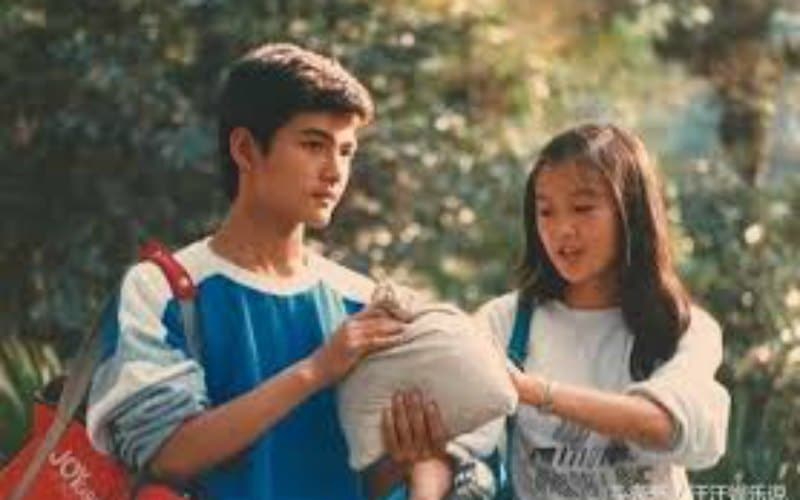 Year: 1990
Episodes: 12
Genre: Youth
Directed by Directed by 富敏 Fu Min 张弘 Zhang Hong
This TV drama, spoken in Shanghai accent, tells the coming-of-age story of a group of middle school students. It represents Chinese youth as being in the age of poetic self-reflection, rather than the 'young idol' genre that is ubiquitous today. The actors and narrator's voice directly reflect on society and question it. The episodes are available for viewing on Youtube here (no English subtitles).
#3. Young Special Force 少年特工
Year: 1992
Episodes: 16
Genre: Military
Directed by 郑方南 Zheng Fangnan
This TV drama, set in contemporary China, tells the story of the experiences of children during a military camp in Shandong, where these young scouts are thrown into a 'battle' between the 'Red Army' and the 'Blue Army.' The military setting and modern timeframe ironically reveal the hidden elite and historical subtext. Link to episodes on Youtube here.
#4. Era of Peace (和平年代)
Year: 1996
Episodes: 23
Genre: Army/History
Directed by 李舒 Li Shu 张前 Zhang Qian
This title represents the difference between the army sub-genre and military genre. It is a retrospective story that describes the transformation of China's armed troops from the Reform and Opening Up (改革开放) (1978-1996) period, going from war preparations to a period of peace.
Over the last two decades, the army sub-genre has gradually allowed new components into the military TV drama genre, which has also led to those narratives in the late 2010s that focus on overseas operations by elite soldiers.
#5. Fortress Besieged (围城)
Year: 1990
Episodes: 10
Genre: No (some will say Historical)
Directed by 黄蜀芹 Huang Shuqin
This drama, a classic adaptation of the same-titled 1947 novel by Qian Zhongshu, is set in the 1930s and portrays Chinese intellectuals, while focusing on the misadventures of Fang Hongjian, who returns to China after studying in Europe. The mild, cautious, ironic yet effortless taste from 1940 Shanghai and the figures of Republic of China's bourgeois intellectuals, showed itself for the very first time to PRC audiences in this classic.
Nobody would like to admit they forgot about this classic adaptation. Actually, people tend to forget it not because of itself, but for its isolation from any current trends. Intellectual taste and artistic pursuit are quite alien to China's current TV drama culture. Intellectual influence and TV as art was a cultural feature of the late socialist planned economy of the 20th century, when the Communist war against intellectuals had ended, and the capitalist front was yet to be developed.
Various episodes are available for viewing on Youtube.
#6. Sinful Debt (孽债)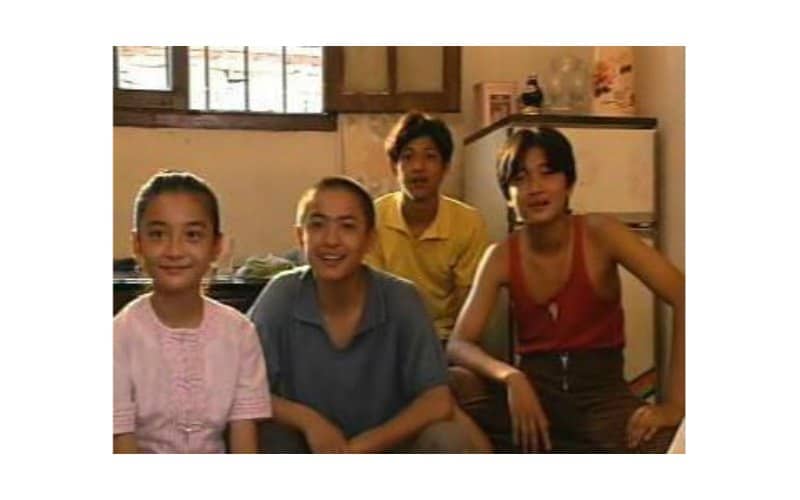 Year: 1995
Episodes: 20
Genre: Family
Directed by 黄蜀芹 Huang Shuqin
This drama, from the same female director Huang Shuqin (黄蜀芹) of Fortress Besieged, tells the story of five left-behind children in pursuit of their fathers – former sent-down "educated youths" as part of the Cultural Revolution crusade. It is a drama of middle-aged males, females and children, affected by historical, geographical, social and ethnic displacement. These series represent a delayed response to Scar Literature on TV.
The portrayal of Shanghai intellectuals in 1990s TV drama was very different from the 1980s intellectual idealism on TV, which then later transformed in the full-fledged populism in today's political discourse of pop culture. In policy and critiques after 1990s, the once legit intellectual theme (知识分子题材) was completely erased.
Episodes of Sinful Debt are available for viewing on Youtube here.
By Zhao B.
Edited for clarity by Manya Koetse
Spotted a mistake or want to add something? Please let us know in comments below or email us.
©2018 Whatsonweibo. All rights reserved. Do not reproduce our content without permission – you can contact us at info@whatsonweibo.com
Chinese Movie "Sister" Stirs Discussions on Traditional Family Values in China
The movie 'Sister' has sparked online discussions on whether or not personal values should be prioritized over traditional family values.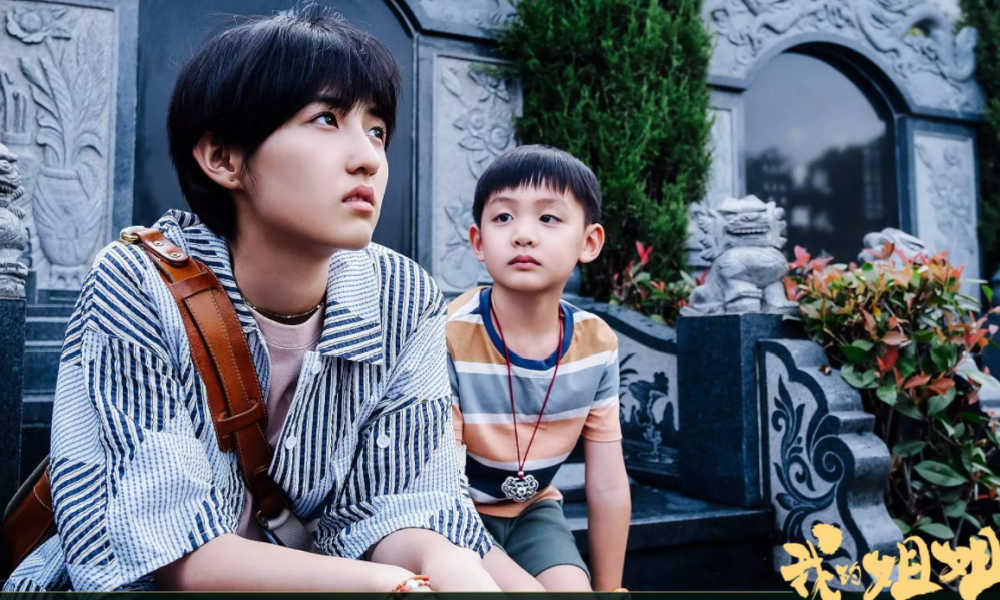 Mainlaind Chinese drama My Sister (我的姐姐, also known as 'Sister') was just released in theatres and is sparking online discussions on family relations and the role of women in China.
After the hit movie Hi, Mom (你好,李焕英) received praise earlier this year for focusing on the role of mothers within Chinese families, this film zooms in on the role of older sisters.
My Sister, directed by Yin Ruoxin (殷若昕), revolves around the story of An Ran, an 18-year-old daughter who is unexpectedly facing the major responsibility for her 6-year-old brother after the tragic loss of their parents. While trying to find her own path in life, she suddenly has to step into the role of caregiver for her younger sibling. But does she want to take on this role?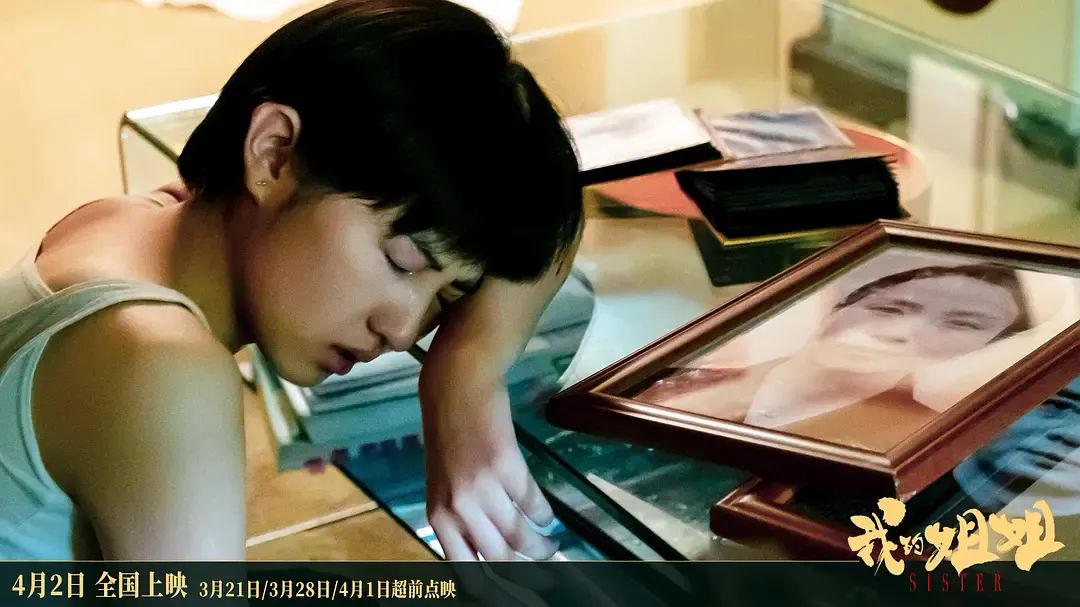 Actress Zhang Zifeng (张子枫) is playing the main lead in this movie, which touches upon the issue of dealing with traditional family values and personal dreams and ambitions. Sister reveals the difficulties women face within the traditional Chinese-style family structure and the sacrifices they make for their parents, their children, siblings, and their husbands; and how the roles and tasks that are expected of them also clash with their own ideas about happiness and fulfillment.
For An Ran, the relationship with her little brother is troublesome. As a young girl, she had to pretend to be disabled in order to allow her parents to have a second child, preferably a son (under the One Child Policy, families with children with disabilities were allowed to have more children). Now, as a young adult, she once again has to sacrifice her own individual freedom in order to let her brother thrive.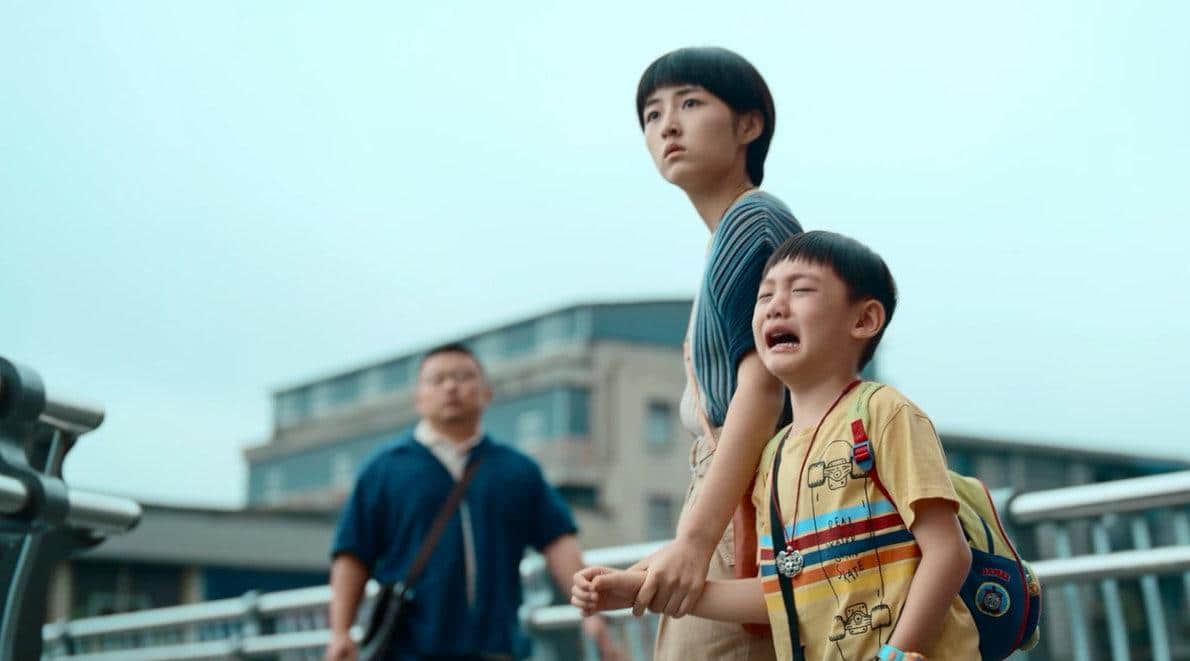 The renowned Chinese sociologist Li Yinhe (李银河) dedicated a lengthy post to the movie on her Weibo account, where she called the film "fascinating" and "thought-provoking."
Li suggests that multiple social issues play a role in this film. First, there is the conflict between individual-oriented values and traditional family-oriented ethics. While traditional Chinese ideas about family require An Ran to put her brother first and move personal self-fulfillment to the backseat, An Ran is a young woman who grew up in a rapidly modernizing China where women are more empowered and independent. Why should she sacrifice her personal education and career in order to devote herself to raising her brother?
Another social topic that plays a major role in this film is the deep-seated cultural preference for sons over daughters. An Ran literally had to make herself weaker in order for her brother to be brought into this world – and in doing so limiting the possibilities for her future career, – with these patriarchal practices prioritizing the thriving of sons over the happiness of daughters. An Ran's anger and resistance show that traditional ideas about male superiority clash with modern-day Chinese society, where profound changes within gender relations are already taking place.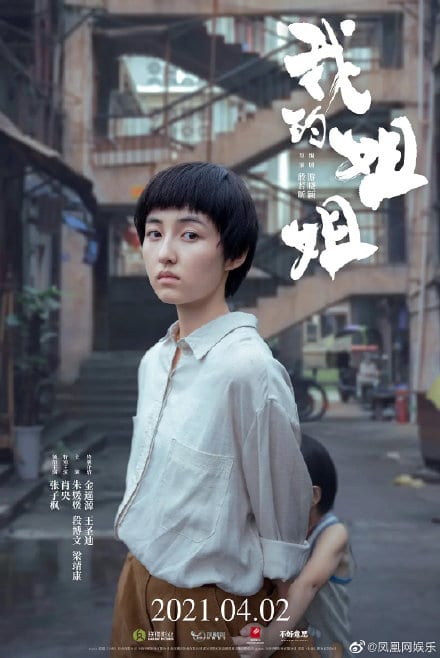 "Sisters do not dislike their little brothers," one Weibo commenter wrote: "What they dislike is the hidden meaning behind their brother."
Another female blogger responded: "Within my family, from my grandpa's generation up to myself, it is actually the women who discriminate against women. I think these are deeply rooted ideas that can't be changed. Look at my second elder aunt; she had seven children, all girls, and only four were left. The others were given away. However, my grandfather has always been good to me, and has never made me feel any less than the boys. Yet my grandma and my mother sometimes make me doubt about my life."
Under the hashtag "How to Evaluate the Movie My Sister" (#如何评价电影我的姐姐#), which attracted 150 million views on Weibo, many ask the question of what they would do if they were An Ran. Would you take care of your little brother? Or would you leave his care up to other family members and choose your own path in life?
"If it were me, I'd raise my brother. Although it's actually the parents' problem, the little brother is innocent."
"If it were me, I wouldn't raise him," another commenter writes: "Although the little brother is innocent, I wouldn't want to sacrifice my life for him. And it might be a better choice to leave him with other family members than with me."
These discussions also triggered the hashtag "Should Personal Values Be More Important Than Family Values?" (#个人价值必须高于家庭价值吗#). One top commenter raised the issue of 'what if this was about a little sister instead of about a little brother,' again provoking the idea that existing gender roles and the preference over sons play a major part in these discussions.
"These traditions no longer suit this era of a developing society. Let me ask you this question: would the little brother also take care of his sister once she grows old?"
"Personal values should always have priority. If you are not happy yourself, how could you ever take care of your family?"
"I have the perception that the family-oriented concept is deep-rooted. Although there consistently are new values and personal-oriented viewpoints, when it comes to real problems, most people will still be family-oriented."
One commenter wrote: "What are 'values'? What is the family in modern-day society? What does it mean to prioritize something? If we don't first clarify this, the discussion becomes meaningless."
Meanwhile, all the online discussions on Sister have boosted the film. By now, the movie has already become a box office hit and defeated the American Godzilla vs. Kong.
By Manya Koetse
Spotted a mistake or want to add something? Please let us know in comments below or email us. First-time commenters, please be patient – we will have to manually approve your comment before it appears.
©2021 Whatsonweibo. All rights reserved. Do not reproduce our content without permission – you can contact us at info@whatsonweibo.com.
Female Comedian Yang Li and the Intel Controversy
A decision that backfired: Intel's act of supposed 'inclusion' caused the exclusion of female comedian Yang Li.
"How to look at the boycott of Yang Li?" (#如何看待抵制杨笠#) became a top trending topic on social media site Weibo on Monday after female comedian Yang Li was dismissed as the spokesperson for American tech company Intel over a controversial ad campaign.
On March 18, Intel released an ad on its Weibo account in which Yang says "Intel has a taste [for laptops] that is higher than my taste for men" ("英特尔的眼光太高了,比我挑对象的眼光都高.")
The ad drew complaints for allegedly insulting men, with some social media users vowing to boycott the tech brand. On Sunday, Intel deleted the ad in question from its social media page and reportedly also removed Yang from her position as their brand ambassador.
The commotion over the ad had more to do with Chinese comedian Yang Li (杨笠) than with the specific lines that were featured in it.
Yang Li is controversial for her jokes mocking men ("men are adorable, but mysterious. After all, they can look so average and yet be so full of confidence"), with some blaming her for being "sexist" and "promoting hatred against all men."
Since she appeared on the stand-up comedy TV competition Rock and Roast (脱口秀大会) last year, she was nicknamed the the "punchline queen" and became one of the more influential comedians in present-day China. Yang now has nearly 1,5 million fans on Weibo (@-杨笠-).
Yang Li's bold jokes and sharp way of talking about gender roles and differences between men and women in Chinese society is one of the main reasons she became so famous. Intel surely knew this when asking Yang to be their brand ambassador.
In light of the controversy, the fact that Intel was so quick to remove Yang also triggered criticism. Some (male) netizens felt that Intel, a company that sells laptops, could not be represented by a woman who makes fun of men, while these men are a supposed target audience for Intel products.
But after Yang was removed, many (female) netizens also felt offended, suggesting that in the 21st century, Intel couldn't possibly believe that their products were mainly intended for men ("以男性用户为主")? Wasn't their female customer base just as important?
According to online reports, Intel responded by saying: "We noted that the content [we] spread relating to Yang Li caused controversy, and this is not what we had anticipated. We place great importance on diversity and inclusion. We fully recognize and value the diverse world we live in, and are committed to working with partners from all walks of life to create an inclusive workplace and social environment."
However, Intel's decision backfired, as many wondered why having Yang as their brand ambassador would not go hand in hand with 'promoting an inclusive social environment.'
"Who are you being 'inclusive' too? Common 'confident' men?", one person wrote, with others saying: "Why can so many beauty and cosmetic brands be represented by male idols and celebrities? I loathe these double standards."
"As a Chinese guy, I really think Yang Li is funny. I didn't realize Chinese men had such a lack of humor!" another Weibo user writes.
There are also people raising the issue of Yang's position and how people are confusing her performative work with her actual character. One popular law blogger wrote: "Really, boycotting Yang Li is meaningless. Stand-up comedy is a performance, just as the roles people play in a TV drama."
Just a month ago, another Chinese comedian also came under fire for his work as a brand ambassador for female underwear brand Ubras.
It is extremely common in China for celebrities to be brand ambassadors; virtually every big celebrity is tied to one or more brands. Signing male celebrities to promote female-targeted products is also a popular trend (Li 2020). Apparently, there is still a long way to go when the tables are turned – especially when it is about female celebrities with a sharp tongue.
By Manya Koetse
Li, Xiaomeng. 2020. "How powerful is the female gaze? The implication of using male celebrities for promoting female cosmetics in China." Global Media and China, Vol.5 (1), p.55-68.
Spotted a mistake or want to add something? Please let us know in comments below or email us. First-time commenters, please be patient – we will have to manually approve your comment before it appears.
©2021 Whatsonweibo. All rights reserved. Do not reproduce our content without permission – you can contact us at info@whatsonweibo.com.