The Never-Ending Drama: Ma Rong Accuses Wang Baoqiang of Violent Attack, Netizens Don't Buy It
A messy story is flooding Weibo today, as Chinese celebrity Ma Rong accuses ex-husband Wang Baoqiang of assault.
First published
It is the never-ending drama: China's most famous divorced celebrity couple Ma Rong and Wang Baoqiang once again hit the top trending lists on Chinese social media. This time, it concerns an alleged violent outburst during which Ma Rong was injured.
Ever since the 2016 split between Chinese celebrities Wang Baoqiang (王宝强) and his ex-wife Ma Rong (马蓉), the former couple keeps on making headlines. On Sunday, December 2nd, the hashtag "Wang Baoqiang Beats Up Ma Rong" (#王宝强殴打马蓉#) went trending on Weibo, receiving some 520 million views at time of writing (update: the hashtag page has since been taken offline).
According to various Chinese media, Chinese actress Ma Rong stated that her ex-husband attacked her when she wanted to take her children with her in the early morning on Sunday. The children allegedly were not present when the altercation occurred.
Ma Rong claimed that she was hit and kicked in the head and back by Wang, who was accompanied by "four or five" others.
Dramatic photos of a seemingly injured Ma Rong have spread on social media, along with photos of her in the hospital.
A video issued by Sina Entertainment News on Sunday shows Ma Rong lying in her (hospital) bed crying, telling the interviewer that Wang has previously been abusive towards her and their two children.
But there is also another side to this murky story, as security footage from surveillance cameras at Wang's house have leaked, reportedly showing that Ma came to Wang's house with her mother on Saturday night around 19.00 to "cause a scene", carrying scissors with her to intimidate Wang's family. The footage shows how a woman, said to be Ma Rong, jumps up to the camera in an apparent attempt to sabotage it.
According to an "insider" quoted by Sina Entertainment, Ma and her mother were apparently involved in an altercation with Wang Baoqiang's mother, although these rumors have since been refuted by Ma's family.
A report on Jinri Toutiao also claims that the altercation had already started on Saturday night, and that police were present at the scene around 23.00 in an ongoing confrontation that allegedly lasted the entire night.
Wang's mother, who was present at the scene, was apparently so shaken by the turmoil, that she reportedly was also checked into a local hospital with "palpitations" on Saturday night.
As the situation is somewhat messy, and details are still unclear, most netizens side with Wang Baoqiang and are not buying Ma's story, suggesting the photos of the injured actress have been staged. Ma Rong has become very unpopular since her divorce from Wang, with many calling her a "gold digger."
"She's a very good actress," many commenters say. "There's seriously something wrong with her," others write.
The first memes on today's case are also surfacing on WeChat and Weibo, with some photoshopping Ma's photo on a magazine cover of Zhiyin (知音), an old Chinese magazine known for telling dramatic and sensationalized social stories.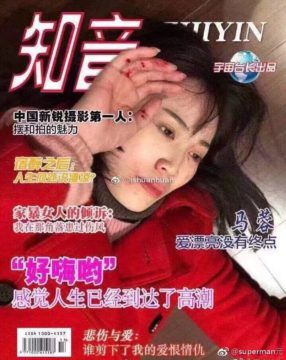 Others post the dramatic photo with the underline: "Oh, my head hurts."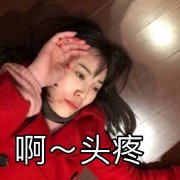 Chinese actor Wang Baoqiang, known for his roles in films such as Blind Shaft (2003) and A Touch of Sin (2013), is highly popular in China. Born into a poor rural family in Hebei Province, the former migrant construction worker rose to fame when he was cast in his first movie. With his rural-to-urban, migrant-to-actor story, Wang has come to represent the Chinese dream in the eyes of many.
In 2016, Wang Baoqiang publicly announced on Weibo that after seven years of marriage, he was divorcing Ma Rong as an exposed illicit affair between his wife and his manager Song Zhe (宋喆) had damaged his marriage "beyond repair."
At the time, the exposure of the alleged relationship between Ma Rong and manager Song Zhe hit Weibo like an earthquake, with millions of netizens jumping on the discussion – many of them scolded Ma and alleged she had only married the Chinese film star for his money. With ten billion views, it became one of the all-time biggest topics on Weibo.
The story has continued to attract people's attention. A year after the initial separation, Song Zhe was arrested in Beijing for embezzlement – a topic that immediately became trending on Chinese social media.
The various court cases between Wang and Ma Rong, who first sued her estranged husband for defamation of character and then refused to sign the divorce papers, has also recurrently been in the media.
According to the latest reports, Ma has now left the hospital. A video that is spreading on Weibo shows how a woman, supposedly Ma Rong, is carried out of the hospital and is put inside a car, while reporters are running after her (see embedded tweet below).
Super bizarre. Videos show how Ma Rong (supposedly) is carried out of the hospital after allegedly being attacked by ex-husband Wang Baoqiang, chased by group of reporters. Why are reporters allowed in there at all? This is like Britney Spears in 2007. https://t.co/ldP8oVO1sY pic.twitter.com/XQFrD49nBq

— Manya Koetse (@manyapan) 2 december 2018
At time of writing, Wang has not posted any statement regarding this incident on his Weibo page, where he has more than 28 million fans.
By Manya Koetse and Miranda Barnes
Follow @whatsonweibo
Spotted a mistake or want to add something? Please let us know in comments below or email us.
©2018 Whatsonweibo. All rights reserved. Do not reproduce our content without permission – you can contact us at info@whatsonweibo.com
Iconic Shanghai Singer Yao Lee Passes Away at the Age of 96
Yao Li, one of the seven great singing stars of Shanghai in the 1940s, has passed away.
Chinese singer Yao Lee (姚莉), the 'Queen of Mandarin pop,' passed away on July 19 at the age of 96.
The singer, with her 'Silvery Voice,' was known as one of the seven great singing stars ("七大歌星") of Shanghai of the 1940s.
For those who may not know her name, you might know her music – one of her iconic songs was used in the hit movie Crazy Rich Asians.
Yao's most famous songs include "Rose, Rose, I Love You" (玫瑰玫瑰我爱你), "Meet Again" (重逢), and "Love That I Can't Have" (得不到的爱情).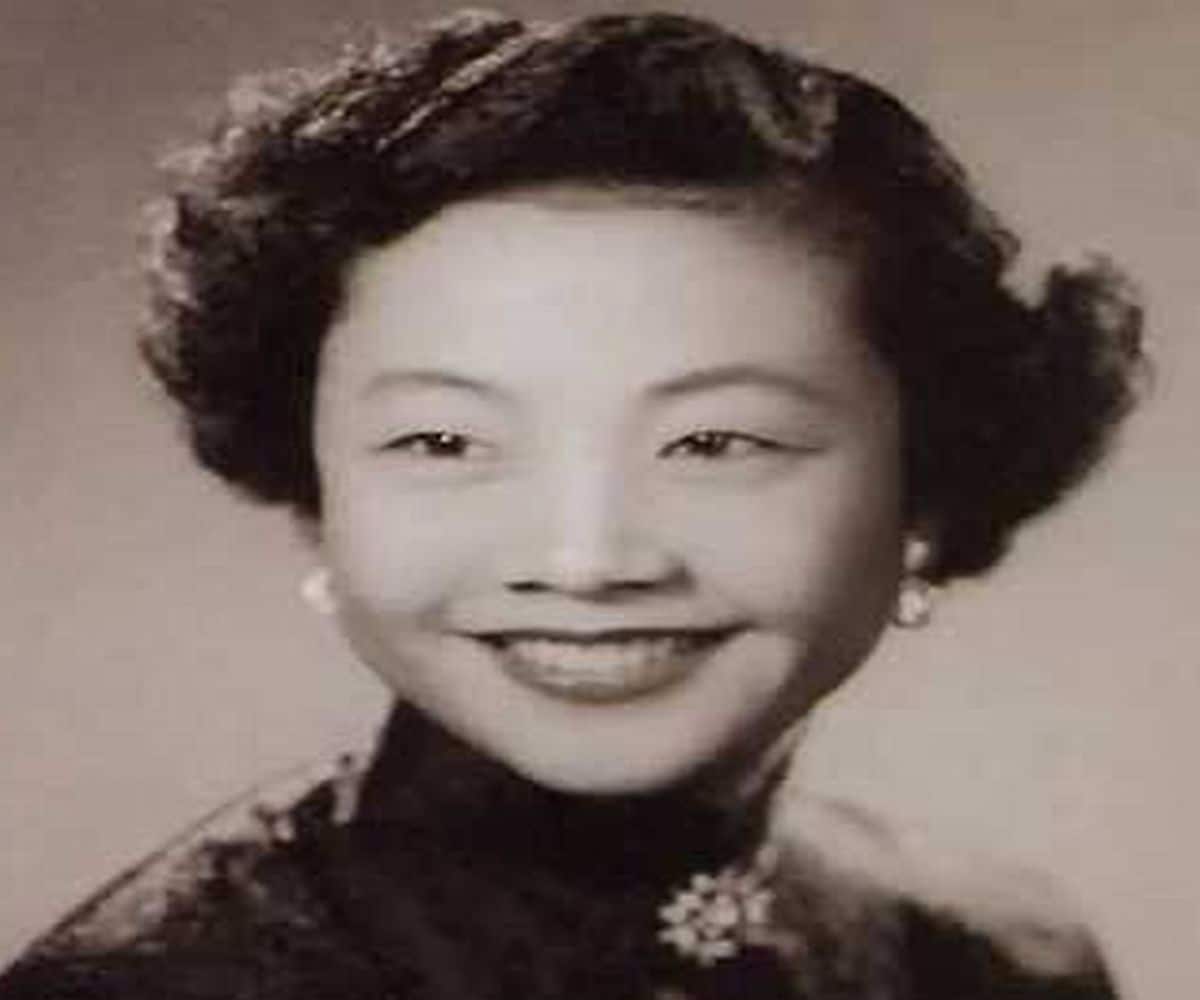 Yao, born in Shanghai in 1922, started singing at the age of 13. Her brother Yao Min was a popular music songwriter.
When popular music was banned under Mao in the 1950s, Hong Kong became a new center of the Mandarin music industry, and Yao continued her career there.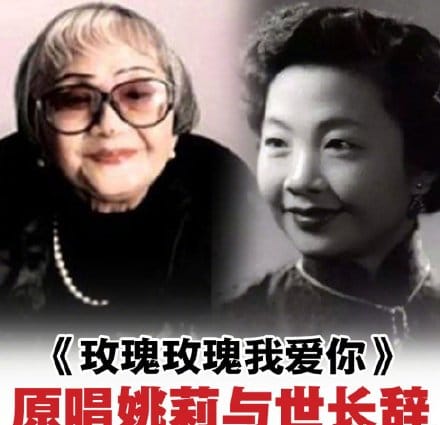 On Weibo, the hashtag Yao Lee Passes Away (#姚莉去世#) already received more than 200 million views at time of writing.
Many Chinese netizens post candles to mourn the death of the popular singer, some call her passing "the end of an era."
"Shanghai of those years is really where it all started," others say.
Listen to one of Yao's songs below:
By Manya Koetse
Follow @whatsonweibo
Spotted a mistake or want to add something? Please let us know in comments below or email us. Please note that your comment below will need to be manually approved if you're a first-time poster here.
©2019 Whatsonweibo. All rights reserved. Do not reproduce our content without permission – you can contact us at info@whatsonweibo.com
"Darkest Day in the History of Animation": Kyoto Animation Arson Attack Trending on Weibo
The devastating arson attack at Kyoto Animation has shocked Chinese anime fans.
Chinese anime fans are mourning the shocking arson attack on the Kyoto Animation Studio.
An arson attack has left at least 33 people dead and dozens injured at the Kyoto Animation Studio. The attack, that occurred on the morning of July 18, has shocked anime fans in China.
Approximately 70 people were inside the three-story Kyoto building when multiple fires broke out around 10:30 in the morning (local time).
As reported by BBC, a 41-year-old suspect broke into the Kyoto Animation studio on Thursday morning and sprayed petrol before igniting it.
The man reportedly shouted 'go die' when bursting into the studio. The suspect was injured and taken to a hospital for treatment. The case is currently under investigation.
On Chinese social media, the Kyoto Animation Studio (also known as 'KyoAni') went trending on Thursday.
Many Chinese anime fans offered their prayers to those who lost lives or faced injury at the deadly attack and expressed anger at the arsonist. Others initiated the setup of donation channel to support the Kyoto Animation studio and the families of the victims.
On Weibo, popular literary blogger 'Guo Maimai' (@知书少年果麦麦) published a long post about the Kyoto Animation's work as an independent studio, commenting: "This is the darkest day in the history of animation."
He further added: "The gravest consequence of this fire is not the loss of the original works or the building, but the loss of the talents who have been trained for such a long time." 
At time of writing, the post was reposted nearly 60,000 times, receiving over 7000 comments. The hashtag "Darkest Day in Japan's Animation" (#日本动画最黑暗的一天#) also took off afterward.
Chinese cartoonist 'Feizhaizhi' (@我是肥志, 2.66 million followers) wrote: "All the original works have been destroyed! All their efforts, their dreams, and now even their lives are gone!"
To express his grief, the cartoonist changed his Weibo profile into a gray one.
Bilibili, China's leading online platform to distribute Japanese anime, also changed its anime website to grey.
The Kyoto Animation company was established in 1981 and has produced anime ever since ('anime' refers to a style of Japanese film and television animation typically targeted at adults as well as kids).
KyoAni's high-quality animations, including TV series and films, are known for often featuring highschool girls and becoming big hits.
Japanese comics and animations have been hugely popular in China since the 1990s. Even today, Japanese productions are usually more popular among Chinese anime fans than domestically produced works (read more).
Despite the outpouring of support for the Kyoto Animation studio, some Weibo netizens did not show sympathy and made anti-Japanese comments in light of the history of the Sino-Japanese war.
Others, however, would not accept such comments in these tragic times, writing: "Kyoto Animation has been such a good companion during our childhood..Why can't we support the companion of our childhood?"
Another person wrote: "I will never forget the history, just like I will never forget the memories of my childhood created by Kyodo Animation."
By Wendy Huang
Follow @whatsonweibo
Spotted a mistake or want to add something? Please let us know in comments below or email us. Please note that your comment below will need to be manually approved if you're a first-time poster here.
©2019 Whatsonweibo. All rights reserved. Do not reproduce our content without permission – you can contact us at info@whatsonweibo.com