Secret Tests Expose That Beijing's Five-Star Luxury Hotels Do Not Change Bed Sheets
Secret tests run by a review organization have exposed how Beijing's top-notch hotels do not change their bed sheets or clean their toilet seats. The report has caused a great commotion on Chinese social media, where it has become the talk of the day.
Secret tests run by a review organization have exposed how Beijing's top-notch hotels do not change their bed sheets or clean their toilet seats. The report has caused great commotion on Chinese social media, where it has become the talk of the day.
An online report by an assessment organization has exposed how some of Beijing's 5-star luxury hotels do not change their bed sheets or clean the toilet seats after guests check out. The tests concern the renowned hotel chains Hilton, the W, Intercontinental, Marriot, and Shangri-La.
The tests were done by a company named 'Better Choice, Better Life' (literally 'Blueberry Testing' 蓝莓评测), which has over 60,500 followers on their Weibo account.
In a video released online on September 4, the research team says:
"As a review organization, we've found some unexpected results in a test which triggers a horrible assumption. We've seen messes of different industries in our tests. However, none of them have shocked us like this. The test result may lead to serious debate. But everyone deserves the truth, which is why we decided to release it."
The video shows how members of the team check into several top hotels and mark their room's sheets, quilt covers, toilets, and bathtubs with fluorescence stamps that can only be detected through a UV torch. These stamps will be removed when their surface is washed or gently wiped.
After messing up the room a bit, they then check out the next day and let other team members book exactly the same room after them to see if the bed linens and other room items are properly cleaned after guests leave.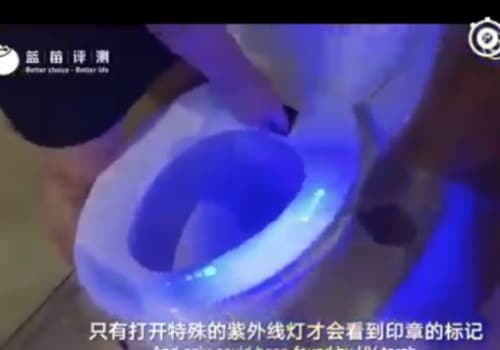 The team found that in most cases, the pillow case, bed sheets, and/or quilt covers still had the same stamps on them, meaning that their linens were not only unwashed, but also were not changed at all.
They also found their marks had not been wiped off the toilet covers and toilet seats – which were not even touched after the check-out of the previous guests. They also found that the drinking glasses in the bathroom were left untouched by the hotel cleaners.
The team concluded that Beijing's Hilton, Sanlitun Intercontinental, and W Hotel did not change their bed sheets after previous guests had departed and new guests had arrived. The JW Marriott Beijing did change the bed sheets and quilt cover, but not the pillow cases. Shangri-La changed all the bed linen except for one pillow case.
None of the hotels were found to have cleaned the bathtubs, nor the toilets, and all of them greatly lacked in their hygiene and service quality.
The standard room prices for the hotels vary between approximately US$200 and US$400 per night; all are over 2000 RMB.
Under hashtags such as "5-Star Hotels Do Not Change Their Bed Sheets" (#五星酒店不换床单#), the report has become a big topic of debate on Chinese social media.
"Knowing they don't even change the water glasses, are you still willing to stay at these 'luxurious' hotels?", some netizens wondered.
"We should set up an independent network of hotel guests," one commenter suggested: "And leave hidden marks for each other so the next guest can check whether or not the room is clean."
Some people write that they are not surprised by the outcome of the tests, saying they often bring their own sheets or pillows to hotels for this reason.
In response to the controversy, the Beijing Tourism Association held an official meeting with the management of the concerning hotels on the morning of September 5.
In an announcement on Weibo, they stated that they asked the hotels for clarification about the controversy, and required them to face up to their company's problems and to actively solve these issues and improve their quality of service.
The Beijing Tourism Association also stated that they would increase the supervision of these hotels, and would implement a strict inspection of their hygiene standards and service quality.
By Miranda Barnes & Manya Koetse
Follow @whatsonweibo
©2017 Whatsonweibo. All rights reserved. Do not reproduce our content without permission – you can contact us at info@whatsonweibo.com.
"Don't Download This App!" – A Top 10 of Harmful Chinese Apps
This latest top 10 of harmful Chinese apps comes amid a heightened media focus on mobile users and cybersecurity in China.
First published
Thousands of apps are available to China's mobile users, but not all of them are safe. These apps were marked as harmful by Chinese state media this week.
On September 17, Chinese state media outlet Xinhua News Agency issued a top 10 list of harmful mobile apps. The list, published via various social media outlets, raised discussions online about the security risks of seemingly innocent and fun apps.
The top 10 list comes during China's 2019 "Clean the Web" (净网) campaign, an ongoing nationwide initiative organized by Chinese authorities to clean China's digital environment by eradicating pornography and 'illegal publications' (扫黄打非).
As the People's Republic of China will soon celebrate its 70th anniversary, the "Clean the Web 2019" campaign is now in full swing.
According to China's National Computer Virus Emergency Response Center (NCVERC), the 10 listed 'harmful apps' posing hazards related to illegal gambling, stealing personal data, and having in-app downloads without users' permission.
The full list of harmful mobile apps (and their bugged versions) is as follows.
The following first four apps are accused of personal data breaches:
1. 'Happy Eliminating'《开心消消消》(Version 1.1)
This gaming app (image on the left), is highly similar to another popular gaming app known as Xiaoxiaole or Happy Elements (开心消消乐) (on the right).
2. 'Digule'《嘀咕乐》(Version 1.0.1)
This app promises to offer free comics and offline downloads. The app presents itself as being "non-ads interference" on the Android Market.
3. 'Mifeng Yx'《蜜蜂优选》(Version 2.4.2)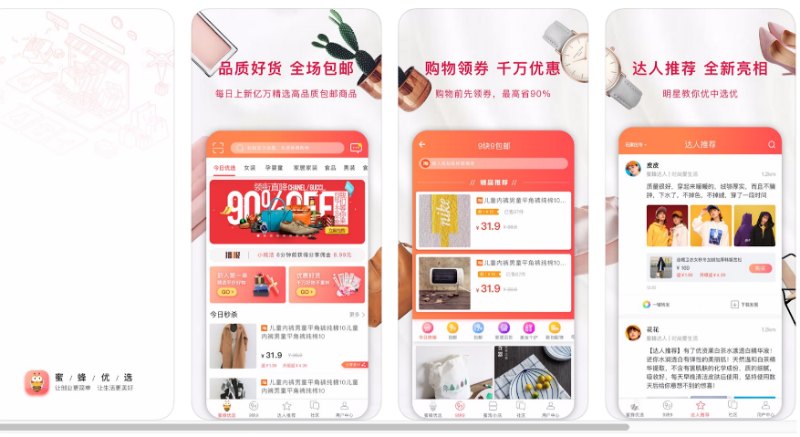 This app helps users to get discount from popular online shopping sites such as Tmall and Taobao.
4. 'Yangling Travel'《杨凌旅游》
This is a travel app that offers a wealth of information related to self-guided tours, travel tips, and hotel booking services.
The following apps have been labeled as 'harmful' for containing malware; their plug-ins and bundles drain users' cellular data by downloading promotional ads and mobile apps in the background without permission:
5. 'Zhijiao YXY'《职教云学院》(Version 1.0.2)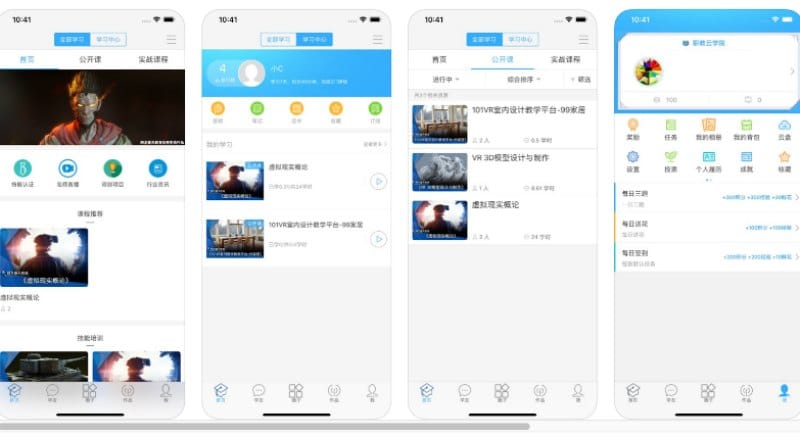 Zhijiao YXY is an online teaching platform for vocational education.
6. 'Fashion Snap'《时尚快拍》(Version 3.6.72)

Fashion Snap is a beauty camera and photo editor tool.
7. 'Watermark Images'《水印修图》(Version 4.0.91)
This is another photo editor tool featuring photo watermark add-ons.
These last three apps were linked with gambling activities by Chinese state media, or have security vulnerabilities making users susceptible to financial losses:
8. 'Cute Puppy Go Home'《萌犬回家》(Version 2.0)
This is an app that matches pets with potential adopters.
9. Guess-emoji-challenge (Version 1.1)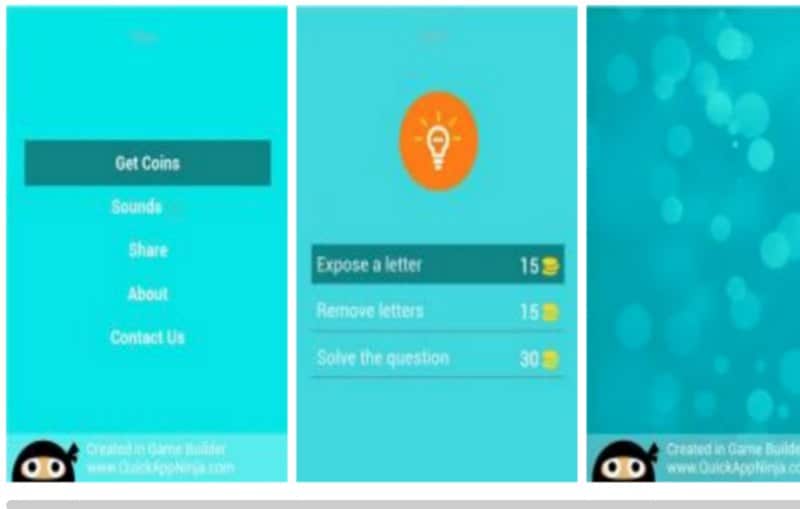 As its name indicates, this is a mobile gaming app all about emoji guessing.
10. Warehouse Manager《仓库管家》(Version 1.0.1)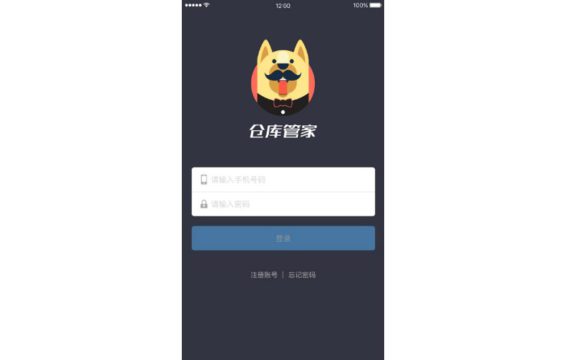 This is a warehouse management application.
(Note that we found two additional apps with the exact same name on AppAdvice, both are described as warehouse management applications – so for now, it is not clear which one of the three is the one referred to by Xinhua, and how it is associated with gambling.)
In addition to warning Chinese mobile users about the aforementioned versions of the 10 apps, Chinese media also spread the NCVERS's advise in recommending netizens to use "real-time monitoring" anti-virus apps to help detect malware carried by illegal and harmful apps. 
In response to the report on the harmful apps, SinaTech News launched a poll on Weibo asking people what unwanted side functions mobile apps they dreaded the most.
At the time of writing, a majority (48.7%) of the 77,000 people participating in the poll indicated that "collecting user data without permission" is one of the things they loathe the most.
With China's Cybersecurity Week kicking off earlier this month, there's recently been an increased (social) media focus on cybersecurity in China.
This week, Chinese cybersecurity experts warned social media users not to post photos of themselves doing a V-sign gesture, since criminals could possibly abuse their fingerprint data.
The Chinese app Zao also sparked major privacy concerns in China earlier this month. The app, that was released on August 30, allows users to play with face-swapping and "deepfake" effects. There were soon concerns about the app's questionable privacy policy, which stated it had "free, irrevocable, permanent, transferable, and relicenseable" rights to all user-generated content (also see The Guardian).
By now, the hashtag 'Ten Lawbreaking & Harmful Apps" (#十款违法有害App#) has received over 130 million views on Weibo.
"This is a time for all of us to be concerned," one Weibo blogger writes, with others agreeing: "I think all apps are collecting our data nowadays."
But not all people seem to be so worried: "Weibo, WeChat, and Baidu – I'd say those apps are really harmful! They are harmful because they make me waste so many hours of my day."
Read more about Chinese apps here.
By Jialing Xie
Spotted a mistake or want to add something? Please let us know in comments below or email us.
©2019 Whatsonweibo. All rights reserved. Do not reproduce our content without permission – you can contact us at info@whatsonweibo.com
Online Anger over Inappropriate Toast by Dutch Watch Brand Executive at Chinese Dinner Party
This is how NOT to do a toast in Dutch!
Instead of teaching guests at a Chinese dinner party how to say "cheers" in Dutch, this viral video shows how the Chinese are told to join in saying "dikke lul," the Dutch expression for "big d*ck."
The Amsterdam-based watch & jewelry brand Rosefield has recently come under fire within the Chinese community in the Netherlands after a video went viral showing Rosefield's CEO and its Head of Sourcing proposing an unusual toast at a Chinese dinner party.
The video, that was viewed over 173,000 times on Dutch site Dumpert.nl, shows a woman in a white blouse bringing out a toast, saying:
"In Dutch, we say 'ganbei' or 'cheers' in this way, and it would be nice if you all can say the same, we say: 'dikke lul.'"
The people at the table then proceed to toast saying "Dikke lul" – which, in fact, is not the Dutch word for 'cheers' but for 'big dick,' something that the Chinese people at the table are seemingly not aware of.
On WeChat, Chinese-language newspaper Asian News (华侨新天地) reported about the video and identified the Dutch woman and man at the table as the CPO and CEO of Rosefield Watches, a fast-growing luxury brand that is active in various countries.
Asian News describes the incident as a way of "ridiculing Chinese friends," and writes it has triggered anger online.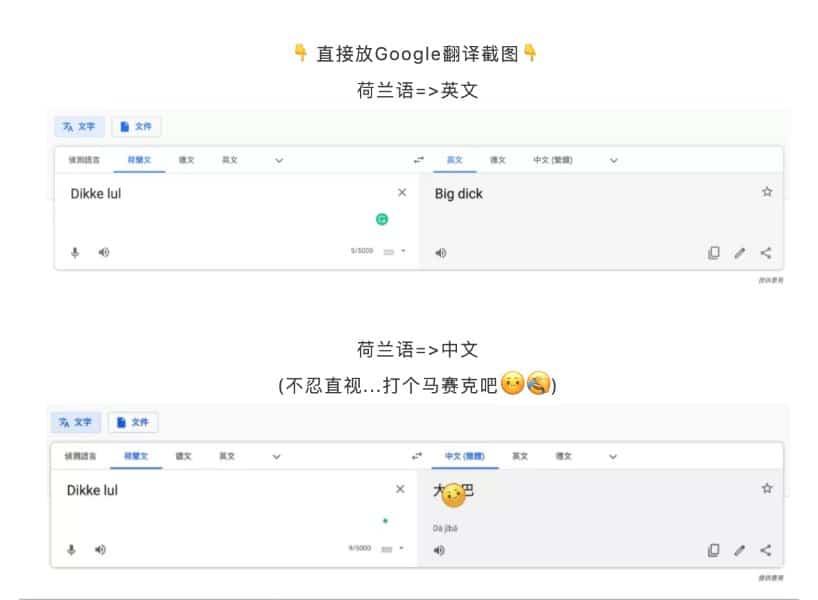 Asian News (华侨新天地) is a Chinese language newspaper founded in 1992. It is mainly distributed in the Netherlands, Belgium, and Germany. Its WeChat account has some 120,200 followers, and the post on the 'cheers' video was among its most-well read on WeChat this week.
The blog post noted that ever since the 'dikke lul' video has gone viral in the Netherlands, it has become one of the first results showing up when searching for the vulgar expression 'dikke lul' on Google.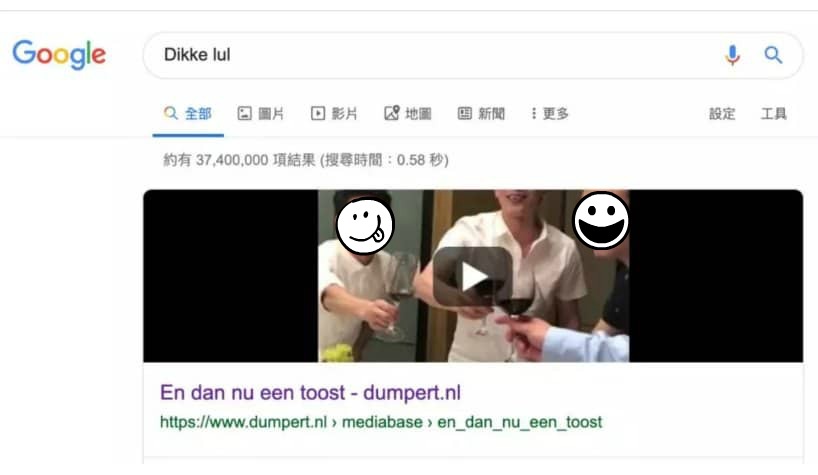 Although it is not clear where the video was filmed and how it ended up on short video site Dumpert, it is rumored in WeChat groups that it was recorded during the Hong Kong Watch and Clock Fair earlier this month, and that the Chinese guests are business relations of the Dutch brand (unconfirmed).
The comment section on the Dumpert site shows that although some Dutch commenters think the video is funny, there are many who find it "vulgar," "rude," and "distasteful."
Although many (overseas) Chinese expressed anger in various WeChat groups – some expressing regret over a Rosefield watch they recently purchased – the Asia News blog does remind readers that we do not know the context of the video, and whether or not there was a certain pretext or common understanding to the joke.
Nevertheless, the blog states, this kind of behavior is not professional and if a company such as Rosefield wants to earn money in China, "it should also respect Chinese culture and people."
Although there have been ample discussions about the controversial video on Wechat, there are no online discussions about this issue on Weibo at the time of writing.
Over the past year, many foreign brands became a focus for controversy in China.
In November of 2018, Italian fashion house D&G faced consumer outrage and backlash on Chinese social media for a video that was deemed 'racist' to China and for insulting remarks about Chinese people allegedly made by designer Stefano Gabbana.
Swiss investment bank UBS sparked controversy in June for a column which mentioned "Chinese pigs."
Over this summer, various foreign companies apologized to China for listing 'Hong Kong' as a separate country or region on its websites and/or t-shirts.
Still curious about how to actually say 'cheers' in Dutch? It's 'proost' and this is how you pronounce it correctly.
By Manya Koetse
Follow @whatsonweibo
Spotted a mistake or want to add something? Please let us know in comments below or email us. Please note that your comment below will need to be manually approved if you're a first-time poster here.
©2019 Whatsonweibo. All rights reserved. Do not reproduce our content without permission – you can contact us at info@whatsonweibo.com