"Mommy's Washcloth" – Shanghai School Uses Dirty Sex Joke to Teach Kids English
This Shanghai school gave its pupils some noteworthy homework.
This Shanghai school has provided its students with a sexual joke as a "light and funny" text to study English. Chinese netizens are now making a joke of the school and the book it uses.
A private international school in Shanghai has given its 8th-grade students some remarkable homework to study English this winter holiday. Spoiler: it's about pubic hair and extramarital sex.
The English text in the book, that has now gone viral on Chinese social media, is called "Mommy's Washcloth" (妈妈的抹布). It is listed in the category "light and funny" and goes as follows:
Mommy's Washcloth
There was a little boy whose mother was about to have a baby. One day the little boy walked in and saw his mother naked, he asked his mother what was the hair in between her legs? She responded, "It's my washcloth." Weeks later after the mother had the baby, the young boy walked in on his mother again, but while she was in the hospital the doctor shaved her pubic hair, and the boy asked his mother: "What happened to your washcloth?" The mother responded, "I lost it."
The little boy, trying to be helpful, set out to find his mother's washcloth. A few days later the little boy went running to his mother yelling and screaming, "I found your washcloth!" The mother thinking that the child was just playing went along with the boy and asked, "Where did you find it?" The boy answered, "The maid has it and she's washing daddy's face with it."
The homework assignment was for children to write down their thoughts on the story.
The joke itself is not new; a quick online search shows that it has since long been featured on various websites listing 'dirty jokes.'
The remarkable text started attracting the attention of netizens when parents complained about it in various WeChat groups. It was then picked up by Chinese news outlet Caixin on January 23rd.
The joke is reportedly featured in the 2018 version of a homework textbook that was originally published in 2009 by Beijing Atomic Energy Press, and has been distributed nationwide. The book is focused on stimulating pupils to learn English in a "light," "creative," and "active" way.
The school that gave its pupils this homework is the SMIC Private School (中芯学校), which, somewhat ironically, says in its mission statement that: "It is our belief that students should be instilled with proper values, and schools share in this responsibility."
Although the Shanghai school was not available for comments, Sina News reports, the Beijing publishing house did give a statement today, saying they were aware of the issue and were in the process of recalling the textbook.
On Weibo, however, many people seem to appreciate the "creative" English texts and find it funny.
Others just complain about the language difficulty level of the joke: "As a university student, I must admit, I still can't understand this," one person wrote, with others adding: "Surely the pupils won't be able to understand it anyway!"
This is not the first time a Chinese textbook causes controversy online for its content. In 2017, a sexual education textbook caused a stir in China for being "too explicit."
By Manya Koetse and Miranda Barnes
Spotted a mistake or want to add something? Please let us know in comments below or email us.
©2019 Whatsonweibo. All rights reserved. Do not reproduce our content without permission – you can contact us at info@whatsonweibo.com
'Sharenting' on Chinese Social Media: When Parents Are Posting Too Many Baby Pics on WeChat
'Shaiwa' is the Chinese term for 'Sharenting' – when does sharing baby pictures on social media become too much?
First published
It's called 'Sharenting' in English, it's called 'Shàiwá' in Mandarin Chinese, and it's all about parents sharing (too) many photos of their offspring on social media.
To what extent is it okay to post photos of your baby or children on social media, and when does it become too much? These questions are at the heart of a discussion that has been ongoing on Chinese social media recently, with the hashtag "Should You Be Sharenting on Moments?" (#朋友圈该不该晒娃#) receiving 140 million views on Weibo.
'Moments' is WeChat's social-networking function, that allows users to share photos on their own feed that is visible to their friends, family, and other Wechat contacts.
'Sharenting' is a word that was coined to describe the overuse of social media by parents to share content based on their children. Around 2013/2014, the word came to be used more frequently in English-language mainstream media. In Chinese, the term for this phenomenon is 'shài wá' (晒娃), which combines the characters for 'exposing' and 'babies.'
Recently, more articles have popped up in Chinese media that take a critical stance towards parents sharing too much about their children on social media, with some WeChat Moments feeds consisting entirely of photos of children.
Sharenting Concerns
In English-language media and academic circles, the phenomenon of 'sharenting' has been a topic of discussion for years. In 2017, Blum-Ross and Livingstone published a study about the phenomenon, highlighting the concerns over it.
Some of these concerns are that 'sharenting' might infringe on children's right to privacy, that it can be exploitative, is possibly exposing children to pedophiles, and might have consequences in terms of data-mining and facial recognition (110).
For parents, the reasons to share photos of their children online are multifold. It could just be to chronicle their lives and share with friends and relatives, but it could also be because they are part of (online) communities where sharing these photos is part of the shared lifestyle and identity (Blum-Ross & Livingstone 2017, 113).
For some, it is a way to express their creativity and this might also lead to some parents gaining financial benefits from doing so, if they are, for example, bloggers incorporating advertisements or sponsored content on their channels.
Recently, the topic became much discussed in the US after actress Gwyneth Paltrow posted a picture on Instagram in late March of her and her 14-year-old daughter Apple Martin skiing. Apple then responded in the comments sections, saying: "Mom, we have discussed this. You may not post anything without my consent." The incident sparked discussions on children's privacy on social media.
Whose Choice Is It?
In China, there is not just a word for 'sharenting,' there is even a word to describe parents who 'sharent' like crazy: Shàiwá Kuángmó (晒娃狂魔), meaning something like 'Sharenting Crazy Devils.'
The phenomenon of sharenting was discussed in Chinese media as early as 2012, when it was mostly the safety issue of 'sharenting' that was highlighted: with parents posting photos of their children, along with a lot of personal information, they might unknowingly expose their children to child traffickers, who will easily find out through social media where a child goes to school, and when their parents take them to the park to play.
Recently, discussions on sharenting in China have mainly focused on WeChat as a platform where parents not just post photos of their children, but also post about their school results, their class rankings, and other detailed information. Especially during holidays, WeChat starts flooding with photos of children.
Chinese educational expert Tang Yinghong (唐映红) commented on the issue in a news report by Pear Video, saying that sharenting is a sign of parents missing a certain sense of meaning in their own lives, and letting their children make up for this. Regularly posting about their children's lives and activities allegedly gives them a certain value, status, and identity.
That they are infringing on the privacy of their children by doing so, Tang argues, is something that a lot of Chinese parents do not even consider. Only if the children agree with their parents sharing their photos, he says, it is okay to do so.
But the majority of commenters do not agree with Tang's views at all. "So what else are we supposed to post in our 'Moments'? If we post about our kids, it's sharenting. If we post about our travels, it's flaunting wealth. If we post selfies, it's vanity. We should be free to post what we want in our Moments."
"Showing off our kids is our own choice, if you don't want to see it, just block it," others say.
"He's not right in what he says. I regularly post my child's picture. My career is going well and I am happy. The goal of me posting these photos is to keep my WeChat Moments feed alive, and I use it as some sort of photo album," another Weibo user says.
Some voices do agree with Tang, saying: "First ask your children for permission, they also have their right to privacy."
Kids' Rights to Privacy
But what if the children are too young to give permission? And from what age are they able to really give their consent? The idea of children's 'right to privacy' is a fairly new one in Chinese debates on sharenting. In other countries, these discussions started years ago.
In the Netherlands, sociologists Martje van Ankeren and Katusha Sol argued in a 2011 newspaper article that parents posting photos of their babies and young children on social media are actually infringing on the privacy of their kids, disregarding what sharing the lives of their offspring online might mean for them in the future, just for scoring a few 'likes' on Facebook.
The online presence of children often starts from the day they are born now, building throughout their whole childhood. A 2017 UK news article suggested that the average parent shares almost 1,500 images of their child online before their fifth birthday. The baby's first steps, medical issues, 'funny' photos and videos of a child with food smeared all over its face – it's all out there. But what happens to all these online records?
Van Ankeren and Sol argue that the social media presence of children might affect them in the future. What if they are applying for their dream job, but their potential future employee finds out through online research that they had serious health issues as a child? And how do young adults feel about their new friends and acquaintances being able to view all those embarrassing photos of them as a child that their parents 'tagged' them in from before they could even remember?
"Everyone should have the right to choose what kind of information they want to share, and with whom. If your parents already did that for you, you lost your freedom of choice before you were even able to consider it," Van Ankeren and Sol write.
The case of France made headlines last year, as its privacy laws make it possible for grown-up children to sue their parents for posting photos of them on social networks without their consent, which could potentially result in hefty fines or imprisonment.
In China, the debate on kids' rights to privacy is not yet gaining much attention within the 'sharenting' discussions. Some people, however, do speak out about the issue on social media.
"I understand you want to share pictures of your child on 'Moments'," one Weibo user (@寒月之瞳) writes: "However, why do you insist on [also] sharing nude photos of your child? Small kids are also people, they have a right to privacy. The people on your 'Moments' are not all people you know very well. Do you really think it's a good idea to share these photos?"
An article in the Chinese Baby Sina outlet writes: "Parents have to protect the privacy of their kids, before posting a photo of them on the internet, think about how it might influence them."
For most commenters on Chinese social media, however, posting pictures of their children online is just an innocent pastime: "I post on WeChat Moments every day. If it's not photos of my child, I post about the dinner I cooked or the parties I attend. WeChat Moments is about sharing your life, and in my life, my child is what matters most. It's only natural that most of my photos are of my child."
"People shouldn't meddle in other's people's business. Whether or not I want to post my child's photos is up to me."
By Manya Koetse
References
Blum-Ross, Alicia and Sonia Livingstone. 2017. ""Sharenting," Parent Blogging, and the Boundaries of the Digital Self." Popular Communication 15 (2): 110-125.
Van Ankeren, Martje and Katusha Sol. 2011. "Willempje wil geen Facebookpagina." Nov 2, NRC: 12.
Spotted a mistake or want to add something? Please email us.
©2019 Whatsonweibo. All rights reserved. Do not reproduce our content without permission – you can contact us at info@whatsonweibo.com.
From Study Xi to Himalaya FM: Top 5 Popular Chinese Learning & Study Apps
These are some of the most popular study and learning apps for Chinese mobile users.
Study apps are more popular in China than ever before. These are the apps that are favorites among Chinese mobile users, to expand their knowledge and study online.
Just three years ago, we wrote about the booming business of e-learning in China and the increasing popularity of cyber studying. In a time when Chinese mobile users spend more time on their phones than ever, the market has developed a lot since then, and study apps have become more popular than ever before.
The rise of online education (在线教育) has made it possible for people to study any topic they like, no matter how old they are, where they live, or what they do. Moreover, compared to traditional education, online studying is relatively cheap, or even free, making education more accessible to people from all layers of Chinese society. In this way, online education is a source of opportunities – both for mobile users and for companies tapping into the market.
We made our selections in our lists based on the data from the Android app stores Tencent, Baidu, Huawei, and Zhushou360. We tried our best to give you a representative overview of a variety of apps that are currently most used within this category in China, but want to remind you that these lists are no official "top 5" charts.
This article is the last of a series of five articles, listing popular Chinese apps in the categories of short video & live streaming, news, health & sports, and mobile games. We'll list the other categories for you below this article, but let's move over to review these mobile study and learning apps now.
#1 Help with Homework  作业帮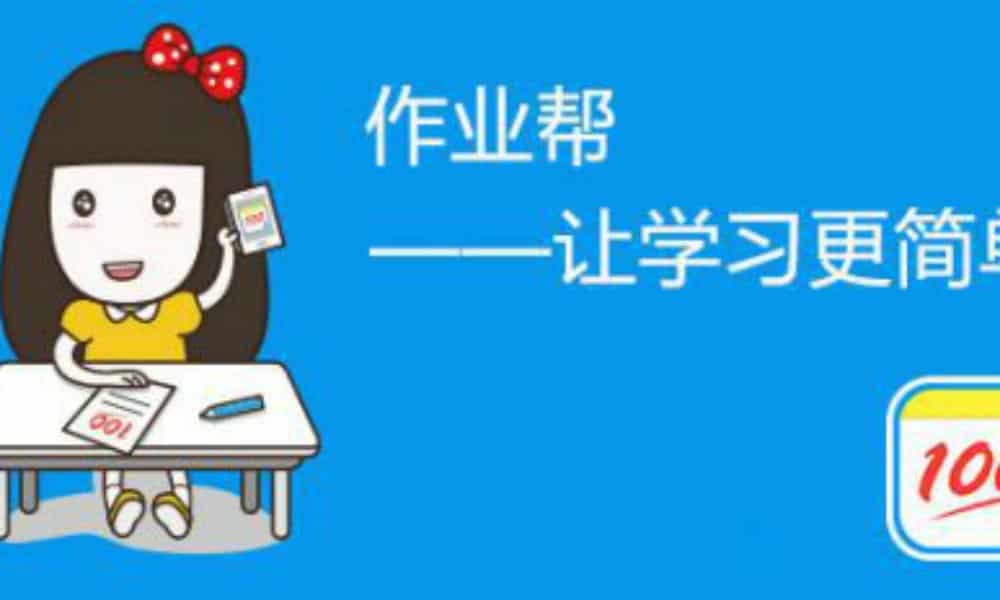 Help with Homework, as the name already suggests, is an app that provides primary and secondary students with study-enhancing features, offering help with courses including Chinese, English, math, history, physics, and chemistry.
In the partly free app, students can take pictures of their homework or tests. The app will then tell them if they made any mistakes. There is also a tutoring function including audio, free lessons, extra study material, a question bank, and a dictionary. It is also possible for users to upload their own essay which will then serve as an example for others.
The app was launched in 2014 by a like-named company in Beijing. Throughout the years, the app won several awards, but more importantly, it became the holy grail of every young student across the country.
According to their own website, Help with Homework has over 400 million users. And according to a report by Jiguang, more than 84 percent of the children up to the age of 15 who have a smartphone have a favorable attitude towards the app. But not only children benefit from the app. More than 82 percent of people in the age category 36 to 45 also showed a positive attitude toward the app.
In the Tencent Appstore and Apple stores, the app currently ranks subsequently first and fifth most popular education app.
#2 Study Xi Strong Country  学习强国
Study Xi is an app that was launched by the Propaganda Department of the Central Committee of the Communist Party. The app was launched on January 1st of this year, and has been a hit ever since.
The app is a multi-functional educational platform that offers users various ways to study Xi Jinping Thought, Party history, Chinese culture, history, and much more. To encourage users to study, the app also awards its users with incentives. There are several ways to earn points, for example through reading articles, watching videos, spending a certain amount of time on the app, sharing or saving articles or getting all the answers right with a quiz. With enough points, users can get discounts or free items online.
For more about this app, check out our 'Everything you need to know about the Study Xi app' article.
In the Apple store, the app currently ranks the most popular app overall.
#3 Himalaya FM 喜马拉雅FM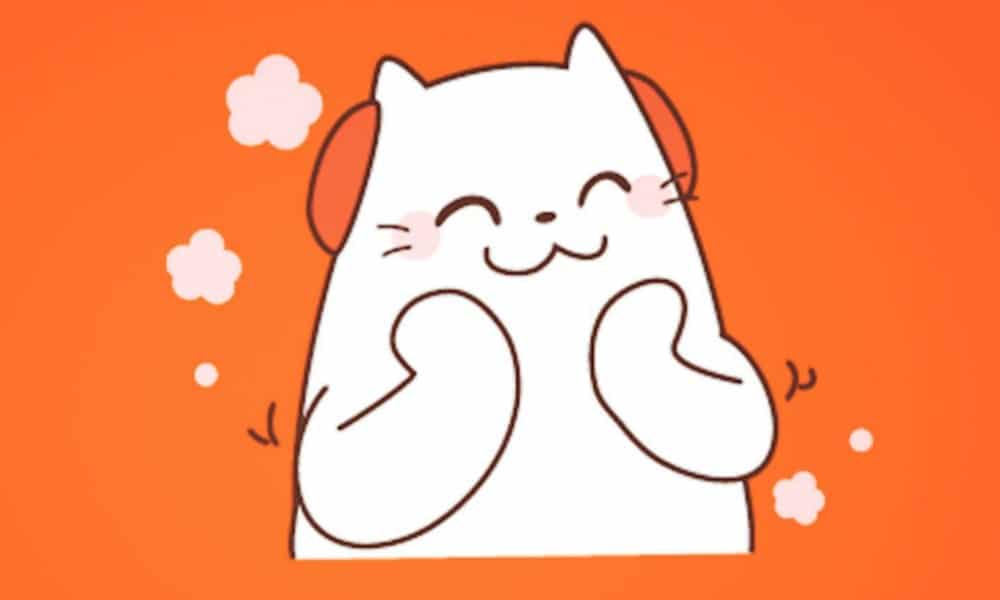 Himalaya is China's most popular audio sharing platform. The app was first launched in 2013 and was an instant success. Within two years, the app reached 200 million users, and continued steady growth. In 2017, Himalaya was selected amongst the 30 most influential Chinese enterprises of the century.
According to the company's website, Himalaya currently caters to 450 million people. They offer users a wide variety of (educational) podcasts, audiobooks, (live) radio, and music. Some audio is free, some features need to be paid for. For most paid features, users can first partly listen to the audio-book before they can decide upon whether or not they want to purchase it.
But Himalaya is not only about audio content. It is also Himalaya's mission to "empower podcast creators." By providing production, distribution, and marketing support, the app also helps creators to connect with their audiences and allow them to earn money.
In the fourth quarter of 2018, Himalaya's daily active users grew from 12 million to 13.4 million, making it the most popular app of 2018 in the category of knowledge.
Himalaya is also available in English. However, the Chinese and International Himalaya are two separate apps and use a different logo.
#4 iReader 掌阅
iReader is amongst the leading digital reading distribution platforms globally. The company was established in 2008, and since then set up cooperations with over 600 copyright collectives. Following the domestic success, iReader went global in 2015, and is now available in more than 150 countries and has 500 million users worldwide.
The Chinese version of the app divides its content in manga and "bookstore or book city" (书城), meaning everything but manga. Both categories, however, offer a wide variety of subjects. At first sight, most content is (partly) paid, but there is also a button for free books, audio books, and podcasts, offering access to a mass of content that helps to build on knowledge and to study.
According to a report by Jiguang, iReader was China's 62nd most successful app in 2018.
#5 Kai Shu Story 凯叔讲故事
Kai Shu Story is both a storytelling app for young children as a publishing house for children's books. The app is mainly focused on children in the kindergarten and primary school age group, offering a wide range of genres including fables and fairy tales, science and history, famous foreign works, and  – perhaps the most popular – Chinese literary works.
Different from most of the apps we covered in our "top 5 selections", the most popular content of Kai Shu Story is has a paywall. Top paid packages include The Three Kingdoms, Poetry is Coming, Journey to the West and Kai Shu Tells History, where China's history starting from the Shang Xia period up to the end of the Qing Dynasty is told in 635 stories.
In order to offer all users the opportunity to explore and learn in a fun way, the app also provides plenty of free content. But that is not all there is to it. Most stories end with a question to readers, who are then free to share their answers or post other remarks in a group chat. And for those whose listening skills are not so strong, most stories come with a written script too – also making this an excellent app for foreigners studying Chinese!
Kai Shu Story is founded by Mr. Wang Kai (王凯), a former host of China's Central Television Station (CCTV) and dubbing artist (see featured image of this article). Kai dubbed thousands of famous TV dramas and movies before he resigned to spend more time with his children.
One afternoon – so the story goes – he accidentally shared a story recording for his daughter with his daughter's kindergarten group-chat. After hearing the audio, Kai immediately received enthusiastic reactions from parents asking him to upload more stories. With his love for telling stories, he continued sharing his readings, and in no-time gathered a small fanbase. The members in the group chat gave him the affectionate name 'Kai Shu,' which literally translates as 'Uncle Kai.'
From 2014 to 2016, the group-chat evolved into an official WeChat account, which subsequently led to the app. Since the launch of the app in 2016, Kai and his team have uploaded more than 8000 stories, which have been played around 3 billion times, adding up to a staggering 229 million hours of listening, according to the official website.
Kai Shu Story is currently ranked among China's top-grossing education apps in the Chinese Apple Store.
Also see:
By Gabi Verberg, edited by Manya Koetse
Spotted a mistake or want to add something? Please let us know in comments below or email us.
©2019 Whatsonweibo. All rights reserved. Do not reproduce our content without permission – you can contact us at info@whatsonweibo.com