Controversy over Chinese Singer Sun Nan Sending His Kids to an Unqualified "Traditional Culture School"
The parents might think it's a good idea, but what about the children's future?
Famous Chinese singer Sun Nan and his wife Pan Wei have left their Beijing life behind and have moved to Xuzhou to send their children to a school that focuses on 'traditional Chinese culture.' The decision has triggered controversy online, where many netizens think that acquiring academic skills is more important for children than attending 'women's virtue' classes.
When news came out that famous Chinese singer Sun Nan (孙楠) is sending his children to the Chung Hwa College of Traditional Culture that, among others, has "women's virtues" in its curriculum, controversy erupted on Chinese social media this week. The hashtag "Sun Nan Sends His Kids to Unqualified School" (#孙楠孩子就读学校无办学资格#) has received more than 260 million views on Weibo at time of writing.
The controversy started over an interview with Sun Nan's wife Pan Wei (潘蔚), who is currently promoting her new book The Art of Artless Life (素心映照).
In the interview with short video platform Yi Tiao (一条), Pan says that the family had decided to move from Beijing to Xuzhou some three years ago, living in a modest 700-yuan-per month (±$100) apartment in order to send their children to a local "traditional culture" school that was allegedly established 28 years ago.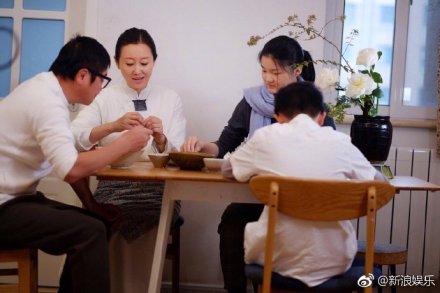 In the interview, Pan stresses the importance of teaching children traditional Chinese cultural values such as filial piety, as she also specifically mentions the value of teaching girls about being "gentle and kind (through needles and threads)" for when they grow up to be wives and mothers.
The interview soon became a big topic of discussion online, where the school in question was identified as the 'Chung Hwa College of Traditional Culture' (华夏学宫) in Xuzhou, that is focused on teaching traditional Chinese culture to its students and has an annual fee for its junior programme of 100,000 yuan (±$15,000). As also featured in the interview, Pan Wei herself teaches needlework at the school.
The heated discussions on Chinese social media focused on the doubted academic qualification of the school and its teachers, as well as on the intentions of Pan and her husband to send the children to such an institute.
On January 23rd, various media reports disclosed that, according to the Education Department of Xuzhou, the Chung Hwa College of Traditional Culture indeed is not qualified as an official educational institution, and that graduates from this institution also cannot obtain verified certificates, nor participate in China's National College Entrance Exams.
The courses that are taught at the school have specifically attracted the attention of online commenters. Besides needlework, which is only taught to girls, the school offers so-called "women's virtue" classes and uses Di Zi Gui (弟子规, Standards for being a Good Pupil and Child) as its main textbook, which was written in the Qing dynasty and is arguably based on the teachings of Confucius.
It is not the first time Chinese "women's virtue" classes receive criticism online for reinforcing gender sterotypes. In 2018, one "female virtue class" was ordered to shut down after it made headlines.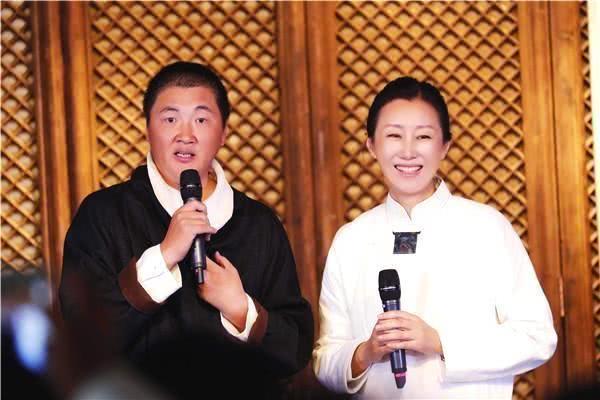 Sun Nan and Pan Wei got married in 2009 after they had both been married before. From their earlier marriages, Sun had one daughter and a son, and Pan had one daughter, who previously studied at an international school. In 2011, the couple had one daughter together.
Singer Sun Nan has been well-known for his Mando-pop songs for years. He released his first album in 1990 and has had a long-lasting career ever since, receiving various awards for his work as a musician. (You might also remember his performance at the 2016 CCTV Spring Gala, where he performed together with 540 dancing robots.)
On Weibo, many netizens express their idea of Pan Wei as an "evil stepmother" who would allegedly send her own biological daughter to a good school, while purposely enrolling her stepchildren into a school that lacks proper credentials. It even led to some Weibo users leaving comments on the social media account of Sun Nan's ex-wife, Mai Hongmei (买红妹), asking her to "save" her children from their current predicament.
"Aren't these children supposed to receive compulsory education?" some wonder, while others worry that the children have been victimized by an "evil cult." Some even say it is "ruthless" to withhold children from a qualified education, potentially leaving them no chance to enroll in college later on in life.
There are also commenters and bloggers who note that Sun and Pan's personal involvement in the school, and the reason for sending their children there, is driven by financial interests, suggesting that the couple might be eager to make money by jumping on the "traditional culture" trend.
The head of the Chung Hwa College of Traditional Culture has since denied that the couple owns any shares in the institute. The school's home page, at time of writing, however, does actively promote Pan Wei's latest book.
"This controversial issue actually has three sides to it," one popular Weibo blogger explains, suggesting that (1) the fact that Pan's own child is enrolled in a qualified school and her step-children are not, makes her look like a bad stepmother with ulterior motives; (2) it is up for debate to what extent parents can choose to send their children to special schools, withholding them from the basic academic education they will need later on in life; (3) it is questionable to what extent it is good for young children to learn about 'women's virtues' and obedience, and one might wonder what motives lie behind sending one's children to such a school.
For now, the Xuzhou Education Department has stated that they will further investigate the matter. According to Chinese law, children must attend primary and junior secondary school for at least nine years in total. Meanwhile, Sun Nan has not responded to the controversy on his official Weibo page yet.
Watch the video of the controversial interview with Pan (with English subtitles) here:
By Boyu Xiao and Manya Koetse
Spotted a mistake or want to add something? Please email us.
©2019 Whatsonweibo. All rights reserved. Do not reproduce our content without permission – you can contact us at info@whatsonweibo.com.
King of Workout Livestream: Liu Genghong Has Become an Online Hit During Shanghai Lockdown
Liu Genghong (Will Liu) is leading his best lockdown life.
With their exercise livestreams, Liu and his wife are bringing some positive vibes to Shanghai and the rest of China in Covid times, getting thousands of social media users to jump along with them.
On Friday, April 22, the hashtag "Why Has Liu Genghong Become An Online Hit" (#为什么刘畊宏突然爆火#) was top trending on Chinese social media platform Weibo.
Liu Genghong (刘畊宏, 1972), who is also known as Will Liu, is a Taiwanese singer and actor who is known for playing in dramas (Pandamen 熊貓人), films (True Legend 苏乞儿), and releasing various music albums (Rainbow Heaven 彩虹天堂). He is a devout Christian.
Besides all of his work in the entertainment business, Liu is also a fitness expert. In 2013, Liu participated in the CCTV2 weight loss programme Super Diet King (超级减肥王, aka The Biggest Loser) as a motivational coach, and later also became a fitness instructor for the Jiangsu TV show Changing My Life (减出我人生), in which he also helped overweight people to become fit. After that, more fitness programs followed, including the 2017 Challenge the Limit (全能极限王) show.
During the Covid outbreak in Shanghai, the 50-year-old Liu Genghong has unexpectedly become an online hit for livestreaming fitness routines from his home. Together with his wife Vivi Wang, he streams exercise and dance videos five days of the week via the Xiaohongshu app and Douyin.
In his livestreams, Liu and his wife appear energetic, friendly, happy and super fit. They exercise and dance to up-beat songs while explaining and showing their moves, often encouraging those participating from their own living rooms ("Yeah, very good, you're doing well!"). Some of their livestreams attract up to 400,000 viewers tuning in at the same time.
The couple, both in lockdown at their Shanghai home, try to motivate other Shanghai residents and social media users to stay fit. Sometimes, Liu's 66-year-old mother in law also exercises with them, along with the children.
"I've been exercising watching Liu and his wife for half an hour, they're so energetic and familiar, they've already become my only family in Shanghai," one Weibo user says.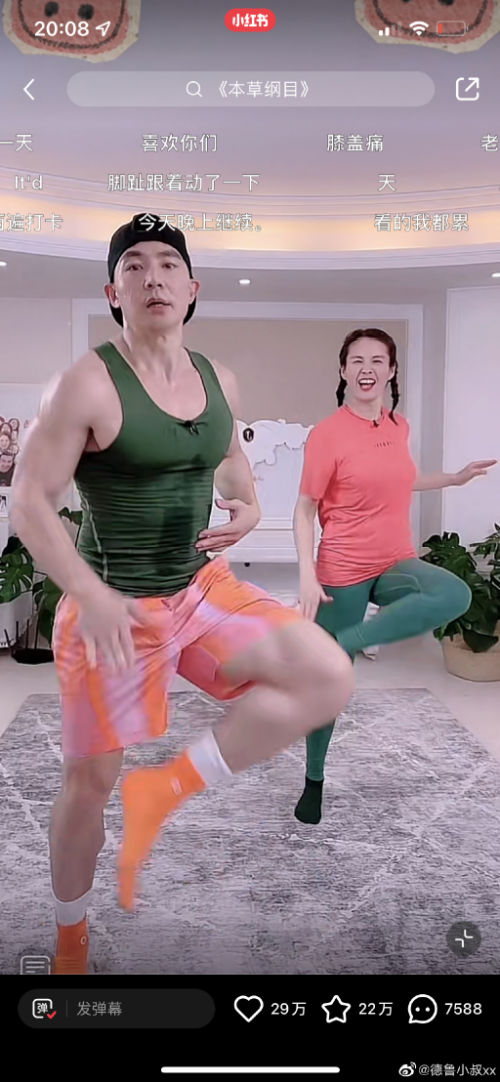 "I never expected Liu Genghong to be a 'winner' during this Covid epidemic in Shanghai," another person writes.
Along with Liu's online success, there's also a renewed interest in the Jay Chou song Herbalist's Manual (本草纲目), which is used as a workout tune, combined with a specific dance routine. Liu is also a good friend and fitness pal to Taiwanese superstar Jay Chou.
This week, various Chinese news outlets such as Fengmian News and The Paper have reported on Liu's sudden lockdown success. Livestreaming workout classes in general have become more popular in China since the start of Covid-19, but there reportedly has been no channel as popular as that of Liu Genghong.
The channel's success is partly because of Liu's fame and contagious enthusiasm, but it is also because of Vivi Wang, whose comical expressions during the workouts have also become an online hit.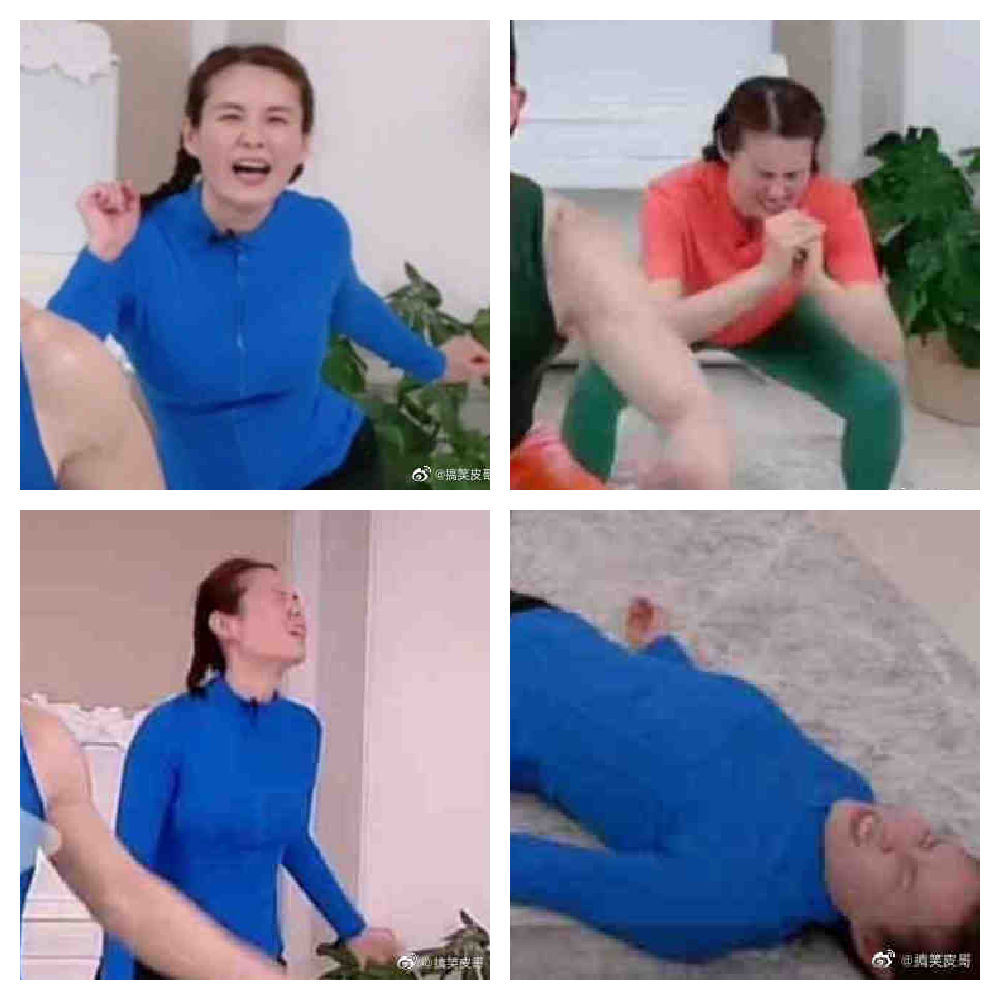 While many netizens are sharing their own videos of exercizing to Liu's videos, there are also some who warn others not to strain themselves too quickly.
"I've been inside for over 40 days with no exercise" one person writes: "I did one of the workouts yesterday and my heart nearly exploded." "I feel fine just watching," others say: "I just can't keep up."
Will Liu (刘畊宏) has become an online sensation in China together with his wife for their livestreamed workout sessions from Shanghai, especially inspiring those in lockdown to break a sweat. This routine to Jay Chou's song Herbalist's Manual (本草纲目) is the hit of the moment. pic.twitter.com/X4VvEBWvFU

— Manya Koetse (@manyapan) April 22, 2022
Watch one of Liu's routines via Youtube here, or here, or here.
For more articles on the Covid-19 topics on Chinese social media, check here.
By Manya Koetse
Get the story behind the hashtag. Subscribe to What's on Weibo here to receive our weekly newsletter and get access to our latest articles:
Spotted a mistake or want to add something? Please let us know in comments below or email us. First-time commenters, please be patient – we will have to manually approve your comment before it appears.
©2022 Whatsonweibo. All rights reserved. Do not reproduce our content without permission – you can contact us at info@whatsonweibo.com.
Weibo Shuts Down Rumors of Tong Liya's Alleged Marriage to CMG President Shen Haixiong
The censorship surrounding the Tong Liya story almost drew more attention than the actual rumors themselves.
The famous actress and dancer Tong Liya (佟丽娅, 1983) has had an eventful year. After hosting the CCTV Spring Festival Gala in 2020, she performed at the CCTV Spring Festival Gala in February of 2021 and in May she announced that after seven years of marriage, she finalized her divorce with actor and director Chen Sicheng (陈思诚).
Tong Liya is of Xibe ethnicity and was born in Xinjiang. The former beauty pageant and award-winning actress is known for her roles in many films and TV series, such as those in The Queens and Beijing Love Story. She also starred in the 2021 Chinese historical film 1921, which focuses on the founding of the Communist Party of China.
This month, online rumors about Tong flooded the internet, alleging that she was recently remarried to Shen Haixiong (慎海雄, 1967), the deputy minister of the Party's Central Propaganda Department and the President of the CMG (China Media Group), which includes CCTV, China National Radio, and China Radio International.
Some of the rumors included those claiming the actress was previously Shen's mistress, or netizens connecting Tong Liya's relations with such an influential and powerful person to her role at the previous CCTV Spring Gala Festival.
But these rumors did not stay online for long, and the quick censorship itself became somewhat of a spectacle. As reported by China Digital Times, the topic 'Tong Liya's Remarriage' ('佟丽娅再婚') was completely taken offline.
Following the rumors and censorship, it first was announced that Tong reported the online rumors about her to the police, with the hashtag "Tong Liya Reports the Case to Authorities" (#佟丽娅报案#) receiving over 310 million clicks. On December 23rd, the hashtag "Beijing Police is Handling Tong Liya's Report" (#北京警方受理佟丽娅报案#) went viral online, attracting over 1.7 billion (!) views on Weibo within three days.
The Beijing Haidian police statement on Weibo is as follows:
"In response to the recent rumors on the Internet, the public security authorities have accepted Tong Liya's report, and the case is now under investigation. The internet is not a place beyond the law, and illegal acts such as starting rumors and provoking trouble will be investigated and punished according to the law."

The statement led to some confused responses among netizens who wanted to know more about what was actually reported and what it is the police are exactly 'investigating.'
On Twitter, Vice reporter Viola Zhou wrote that the censorship "angered many young people," some of whom lost their social media accounts for discussing Tong Liya's second marriage: "It's now prompting a mass pushback against the potential abuse of censorship power."
So Beijing police said the rumor was false, but the full censorship used to stop it has angered many young people, some of whom lost their WeChat/Weibo accounts for talking about it. It's now prompting a mass pushback against the potential abuse of censorship power. pic.twitter.com/EfGnVrRItt

— Viola Zhou (@violazhouyi) December 22, 2021
In an attempt to circumvent censorship, and perhaps also ridicule it, some netizens even resorted to morse code to write about Tong Liya.
One Weibo post about the issue by Legal Daily received over 3000 comments, yet none were displayed at the time of writing.
The case is allegedly still being investigated by Beijing authorities.
By Manya Koetse
With contributions by Miranda Barnes.
Spotted a mistake or want to add something? Please let us know in comments below or email us. First-time commenters, please be patient – we will have to manually approve your comment before it appears.
©2021 Whatsonweibo. All rights reserved. Do not reproduce our content without permission – you can contact us at info@whatsonweibo.com.