Controversy over Chinese Singer Sun Nan Sending His Kids to an Unqualified "Traditional Culture School"
The parents might think it's a good idea, but what about the children's future?
Famous Chinese singer Sun Nan and his wife Pan Wei have left their Beijing life behind and have moved to Xuzhou to send their children to a school that focuses on 'traditional Chinese culture.' The decision has triggered controversy online, where many netizens think that acquiring academic skills is more important for children than attending 'women's virtue' classes.
When news came out that famous Chinese singer Sun Nan (孙楠) is sending his children to the Chung Hwa College of Traditional Culture that, among others, has "women's virtues" in its curriculum, controversy erupted on Chinese social media this week. The hashtag "Sun Nan Sends His Kids to Unqualified School" (#孙楠孩子就读学校无办学资格#) has received more than 260 million views on Weibo at time of writing.
The controversy started over an interview with Sun Nan's wife Pan Wei (潘蔚), who is currently promoting her new book The Art of Artless Life (素心映照).
In the interview with short video platform Yi Tiao (一条), Pan says that the family had decided to move from Beijing to Xuzhou some three years ago, living in a modest 700-yuan-per month (±$100) apartment in order to send their children to a local "traditional culture" school that was allegedly established 28 years ago.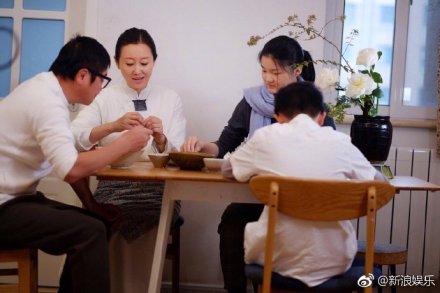 In the interview, Pan stresses the importance of teaching children traditional Chinese cultural values such as filial piety, as she also specifically mentions the value of teaching girls about being "gentle and kind (through needles and threads)" for when they grow up to be wives and mothers.
The interview soon became a big topic of discussion online, where the school in question was identified as the 'Chung Hwa College of Traditional Culture' (华夏学宫) in Xuzhou, that is focused on teaching traditional Chinese culture to its students and has an annual fee for its junior programme of 100,000 yuan (±$15,000). As also featured in the interview, Pan Wei herself teaches needlework at the school.
The heated discussions on Chinese social media focused on the doubted academic qualification of the school and its teachers, as well as on the intentions of Pan and her husband to send the children to such an institute.
On January 23rd, various media reports disclosed that, according to the Education Department of Xuzhou, the Chung Hwa College of Traditional Culture indeed is not qualified as an official educational institution, and that graduates from this institution also cannot obtain verified certificates, nor participate in China's National College Entrance Exams.
The courses that are taught at the school have specifically attracted the attention of online commenters. Besides needlework, which is only taught to girls, the school offers so-called "women's virtue" classes and uses Di Zi Gui (弟子规, Standards for being a Good Pupil and Child) as its main textbook, which was written in the Qing dynasty and is arguably based on the teachings of Confucius.
It is not the first time Chinese "women's virtue" classes receive criticism online for reinforcing gender sterotypes. In 2018, one "female virtue class" was ordered to shut down after it made headlines.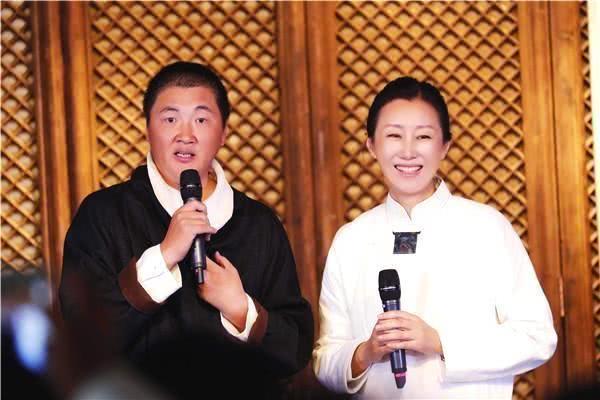 Sun Nan and Pan Wei got married in 2009 after they had both been married before. From their earlier marriages, Sun had one daughter and a son, and Pan had one daughter, who previously studied at an international school. In 2011, the couple had one daughter together.
Singer Sun Nan has been well-known for his Mando-pop songs for years. He released his first album in 1990 and has had a long-lasting career ever since, receiving various awards for his work as a musician. (You might also remember his performance at the 2016 CCTV Spring Gala, where he performed together with 540 dancing robots.)
On Weibo, many netizens express their idea of Pan Wei as an "evil stepmother" who would allegedly send her own biological daughter to a good school, while purposely enrolling her stepchildren into a school that lacks proper credentials. It even led to some Weibo users leaving comments on the social media account of Sun Nan's ex-wife, Mai Hongmei (买红妹), asking her to "save" her children from their current predicament.
"Aren't these children supposed to receive compulsory education?" some wonder, while others worry that the children have been victimized by an "evil cult." Some even say it is "ruthless" to withhold children from a qualified education, potentially leaving them no chance to enroll in college later on in life.
There are also commenters and bloggers who note that Sun and Pan's personal involvement in the school, and the reason for sending their children there, is driven by financial interests, suggesting that the couple might be eager to make money by jumping on the "traditional culture" trend.
The head of the Chung Hwa College of Traditional Culture has since denied that the couple owns any shares in the institute. The school's home page, at time of writing, however, does actively promote Pan Wei's latest book.
"This controversial issue actually has three sides to it," one popular Weibo blogger explains, suggesting that (1) the fact that Pan's own child is enrolled in a qualified school and her step-children are not, makes her look like a bad stepmother with ulterior motives; (2) it is up for debate to what extent parents can choose to send their children to special schools, withholding them from the basic academic education they will need later on in life; (3) it is questionable to what extent it is good for young children to learn about 'women's virtues' and obedience, and one might wonder what motives lie behind sending one's children to such a school.
For now, the Xuzhou Education Department has stated that they will further investigate the matter. According to Chinese law, children must attend primary and junior secondary school for at least nine years in total. Meanwhile, Sun Nan has not responded to the controversy on his official Weibo page yet.
Watch the video of the controversial interview with Pan (with English subtitles) here:
By Boyu Xiao and Manya Koetse
Spotted a mistake or want to add something? Please email us.
©2019 Whatsonweibo. All rights reserved. Do not reproduce our content without permission – you can contact us at info@whatsonweibo.com.
"A Good Day" – Kris Wu Sentenced to 13 Years in Prison
The first woman who came forward to accuse Kris Wu in 2021 celebrated his sentencing in a livestream.
The Chinese-Canadian fallen celebrity Kris Wu, better known as Wu Yifan (吴亦凡) in China, has been dominating Chinese social media discussions after a preliminary court ruling came out in the criminal case in which Wu was accused of rape and other sex crimes.
On November 25, the Beijing Chaoyang district court found Wu guilty of raping three women in his home in 2020 and of "gathering people to commit adultery." He was sentenced to 13 years in prison followed by deportation.
Kris Wu is a 32-year old rapper, singer, and actor who was born in Guangzhou and moved to Vancouver with his mother at the age of ten. Wu also spent a part of his high school years in Guangzhou, but he holds a Canadian passport. He became famous as a member of the K-pop band Exo and later started a solo career.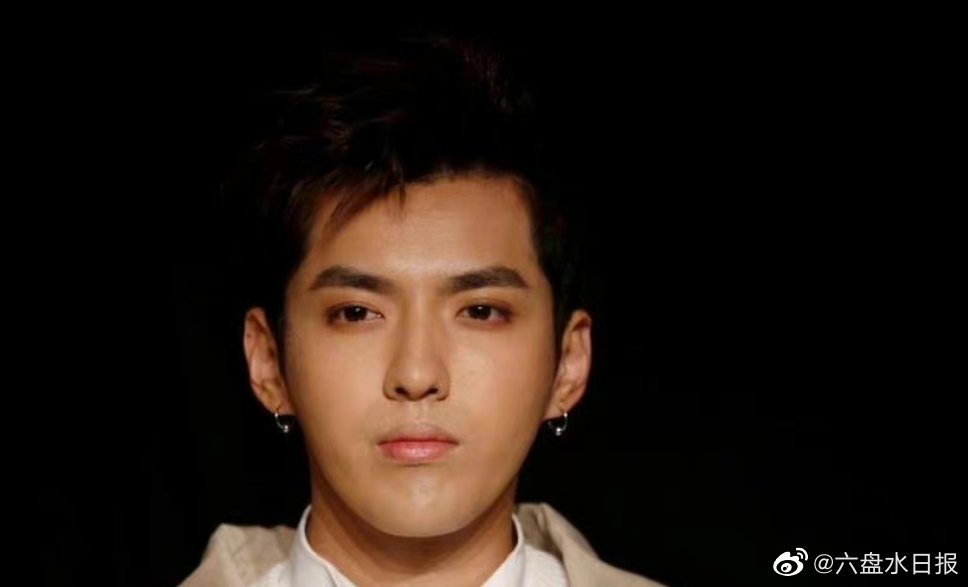 As an actor, he starred in several award-winning movies. He also starred in Sweet Sixteen, a movie in which Wu ironically plays the role of someone getting jailed for shooting a rapist.
The 19-year-old student Du Meizhu (都美竹) was the first to accuse Wu of predatory behavior online in 2021, with at least 24 more women also coming forward claiming the celebrity showed inappropriate behavior and had pressured young women into sexual relationships. As the scandal unfolded, various hashtags related to the story received billions of views on Weibo. Wu was formally arrested on suspicion of rape in mid-August 2021.
On Friday, Meizhu posted "Finally [I've waited for this]" on her social media account. She also briefly joined a livestream in which she celebrated the sentencing and played the song "A Good Day" ("好日子").
On Weibo, the hashtag "Wu Yifan Gets 13 Years" [13 years prison sentence in preliminary ruling] (#吴亦凡一审被判13年#) received nearly 1,8 billion views on Friday.
Noteworthy enough, the Kris Wu hashtag was also being used by netizens to discuss the tragic Urumqi fire which was also a major trending topic on the same day.
Some speculated that the media attention for the Kris Wu case was being used to overshadow the Urumqi news. Others condemned social media users for turning to celebrity news instead of focusing on the tragic fire in Xinjiang's capital.
At the same time, there was also a running joke on social media in light of China's ongoing 'zero Covid' policy, with people saying: "Who will come out first, Kris Wu or us?"
By Manya Koetse 
Featured image: Kris Wu starring in Sweet Sixteen movie.
Get the story behind the hashtag. Subscribe to What's on Weibo here to receive our newsletter and get access to our latest articles:
Spotted a mistake or want to add something? Please let us know in comments below or email us. First-time commenters, please be patient – we will have to manually approve your comment before it appears.
©2022 Whatsonweibo. All rights reserved. Do not reproduce our content without permission – you can contact us at info@whatsonweibo.com.
About Lipstick King's Comeback and His 'Mysterious' Disappearance
After Li Jiaqi's return to livestreaming, the 'tank cake incident' has become the elephant in the room on social media.
Earlier this week, the return of China's famous livestreamer Li Jiaqi, also known as the 'Lipstick King', became a hot topic on Chinese social media where his three-month 'disappearance' from the social commerce scene triggered online discussions.
He is known as Austin Li, Lipstick King, or Lipstick Brother, but most of all he is known as one of China's most successful e-commerce livestreaming hosts.
After being offline for over 100 days, Li Jiaqi (李佳琦) finally came back and did a livestreaming session on September 20th, attracting over 60 million viewers and selling over $17 million in products.
The 30-year-old beauty influencer, a former L'Oreal beauty consultant, rose to fame in 2017 after he became a successful livestreamer focusing on lipstick and other beauty products.
Li broke several records during his live streaming career. In 2018, he broke the Guinness World Record for "the most lipstick applications in 30 seconds." He once sold 15000 lipsticks in 5 minutes, and also managed to apply 380 different lipsticks in another seven-hour live stream session. Li made international headlines in 2021 when he sold $1.9 billion in goods during a 12-hour-long promotion livestream for Alibaba's shopping festival.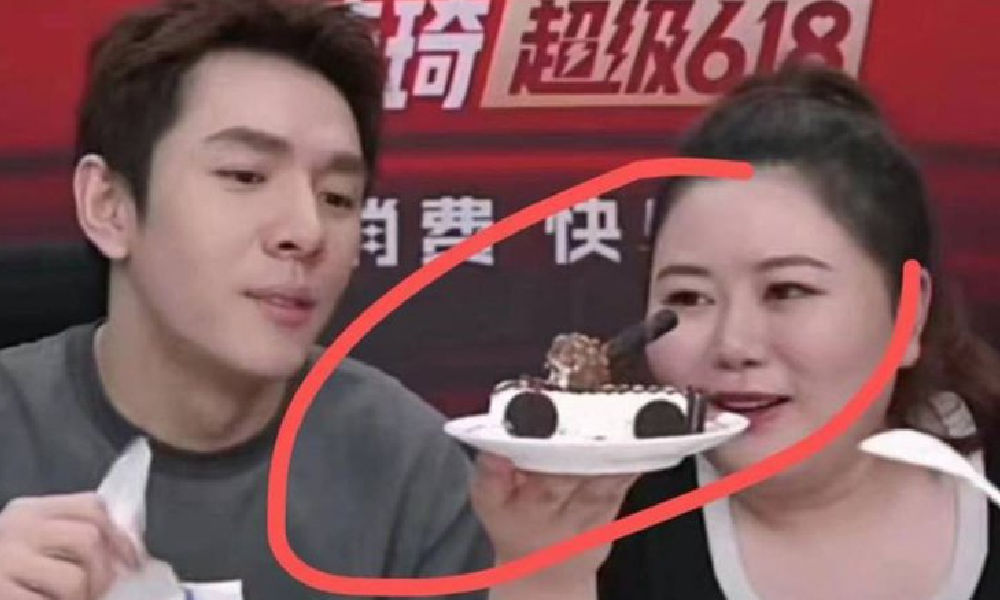 But during a Taobao livestream on June 3rd of this year, something peculiar happened. After Li Jiaqi and his co-host introduced an interestingly shaped chocolate cake – which seemed to resemble a tank, – a male assistant in the back mentioned something about the sound of shooting coming from a tank ("坦克突突").
Although Li Jiaqi and the others laughed about the comment, Li also seemed a bit unsure and the woman next to him then said: "Stay tuned for 23:00 to see if Li Jiaqi and I will still be in this position."
The session then suddenly stopped, and at 23:38 that night Li wrote on Weibo that the channel was experiencing some "technical problems."
But those "technical problems" lasted, and Li did not come back. His June 3rd post about the technical problems would be the last one on his Weibo account for the months to come.
The 'cake tank incident' (坦克蛋糕事件) occurred on the night before June 4, the 33rd anniversary of the violent crackdown of the Tiananmen student demonstrations. The iconic image of the so-called 'tank man' blocking the tanks at Tiananmen has become world famous and is censored on China's internet. The control of information flows is especially strict before and on June 4, making Li's 'tank cake incident' all the more controversial.
But no official media nor the official Li Jiaqi accounts acknowledged the tank cake incident, and his absence remained unexplained. Meanwhile, there was a silent acknowledgment among netizens that the reason Li was not coming online anymore was related to the 'tank cake incident.'
During Li's long hiatus, fans flocked to his Weibo page where they left thousands of messages.
"I'm afraid people have been plotting against you," many commenters wrote, suggesting that the cake was deliberately introduced by someone else during the livestream as a way to commemorate June 4.
Many fans also expressed their appreciation of Li, saying how watching his streams helped them cope with depression or cheered them up during hard times. "What would we do without you?" some wrote. Even after 80 days without Li Jiaqi's livestreams, people still commented: "I am waiting for you every day."
On September 21st, Li Jiaqi finally – and somewhat quietly – returned and some people said they were moved to see their lipstick hero return to the livestream scene.
Although many were overjoyed with Li's return, it also triggered more conversations on why he had disappeared and what happened to him during the 3+ months of absence. "He talked about a sensitive topic," one commenter said when a Weibo user asked about Li's disappearance.
One self-media accountpublished a video titled "Li Jiaqi has returned." The voiceover repeatedly asks why Li would have disappeared and even speculates about what might have caused it, without once mentioning the tank cake.
"This cracks me up," one commenter wrote: "On the outside we all know what's going on, on the inside there's no information whatsoever."
"It's tacit mutual understanding," some wrote. "It's the elephant in the room," others said.
Some people, however, did not care about discussing Li's disappearance at all anymore and just expressed joy about seeing him again: "It's like seeing a good friend after being apart for a long time."
By Manya Koetse 
Elements in the featured image by @karishea and @kaffeebart.
Get the story behind the hashtag. Subscribe to What's on Weibo here to receive our weekly newsletter and get access to our latest articles:
Spotted a mistake or want to add something? Please let us know in comments below or email us. First-time commenters, please be patient – we will have to manually approve your comment before it appears.
©2022 Whatsonweibo. All rights reserved. Do not reproduce our content without permission – you can contact us at info@whatsonweibo.com.