"There's a Cockroach in My Hotpot" – 'Pengci' Tries to Scam Haidilao Restaurant
Two hotpot cockroaches in one day, but the real cockroach didn't get away.
A man in Shenzhen has been arrested after trying to pull a scam in Haidilao hotpot restaurants twice in one day.
The man, Mr Cai (蔡), visited two different locations of China's Haidilao chain of hotpot restaurants within twenty-four hours, and both times he managed to 'discover' a cockroach in his hotpot.
Cai complained to the staff about the roach in his food. According to Sohu.com, in order to keep the peace, both Haidilao stores compensated their unhappy guest; they gave him a free meal and 1000 yuan ($156) and 800 yuan ($124) respectively.
When the restaurants later inspected their security camera footage, they suspected they had been scammed and reported the incident to the police. Further investigation of the security videos revealed that the man actually held the cockroach in his hand, behind his phone, and dropped it on the table, after which he put it in the hotpot together with the vegetables.
When the man scooped the insect out of the hotpot, he immediately called the waiter to show the cockroach in his food.
After being exposed as a 'pengci' (碰瓷), a scammer focused on pretending to a victim in order to get compensation, Cai was detained by the local police.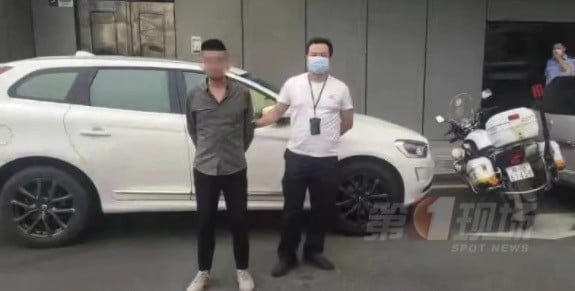 A similar incident occurred in 2018, when a man named Guo (郭) dropped a dead rat in the hotpot at a Haidilao restaurant, and then demanded a compensation of 5 million yuan ($780,000). That incident also went viral on Chinese social media at the time.
Guo was later sentenced to three years in prison for his scam, for damaging Haidilao's reputation, and for filing a false report with regulatory authorities.
Also in 2018, a woman claimed she had found a sanitary pad in her Haidilao hotpot. This incident later also turned out to be a scam – the woman had placed the item there herself.
Haidilao is one of China's most famous hotpot brands, and its restaurants have been in business for over 25 years. The restaurant is known for its good service, quality, and cleanliness.
On Weibo, the Haidilao 'cockroach incident' is attracting a lot of attention today, with one hashtag page regarding the issue receiving over 230 million views (#男子在海底捞自导自演吃出蟑螂#).
Although scams such as these are not uncommon, many people are surprised that someone would still attempt to fraud Haidilao in this way in 2021, when there are cameras set up everywhere in the restaurant.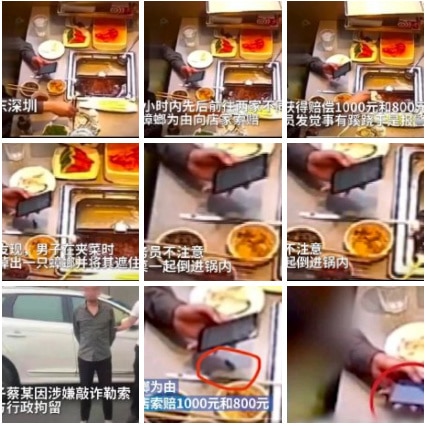 Haidilao's surveillance cameras have become a topic of discussion on social media before. The restaurant's alleged reason for putting up so many cameras is in order to take better care of their customers, to monitor employee service standards, and to rely on their security footage when personal belongings go missing. The cameras also register the entire hotpot dining process; if something comes up in the hotpot that is not supposed to be there, the cameras will have captured how it ended up there.
"In this case, it's good that there are so many security cameras," one commenter writes.
Many others scold Cai for trying to scam Haidilao like this: "They should really make him eat cockroaches."
– By Manya Koetse (@manyapan)
Spotted a mistake or want to add something? Please let us know in comments below or email us. First-time commenters, please be patient – we will have to manually approve your comment before it appears.
©2021 Whatsonweibo. All rights reserved. Do not reproduce our content without permission – you can contact us at info@whatsonweibo.com.
Adapted to the Desert: This Yurt-Style KFC Opened in Inner Mongolia
Special KFC in Inner-Mongolia: "Is home delivery done by camelback?"
A KFC restaurant that has opened up in Ordos Prefecture, Inner-Mongolia, is attracting online attention in China for its yurt-style building.
The KFC restaurant is located in Xiangshawan, also known as Whistling Dune Bay, a tourist area – China's first desert-themed tourism resort – in the Kubuqi Desert.
Some web users praise the fast-food giant for "following local customs" ("入乡随俗"). Others jokingly wonder if their home delivery services are also done by camelback.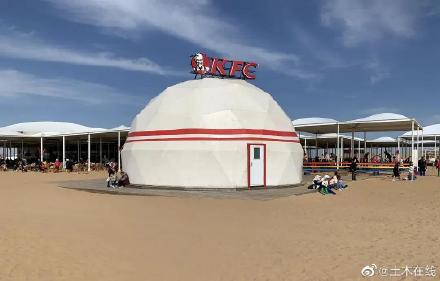 Although KFC is not China's first fast-food restaurant, it is one of the most popular ones. Nowhere else outside of the US has KFC expanded so quickly as in China. Since the first KFC opened in Beijing in 1987, the chain had an average of 50% growth per year.
With thousands of locations across the country, KFC often adapts its restaurants' style to the local environment. On Weibo, web users share various examples of local KFCs.
One Weibo user (@阳山花非花) points out that KFC is not the only chain to adapt to the local environment in Ordos. Chinese fast-food chain Dicos (德克士) apparently also has a special restaurant in the area.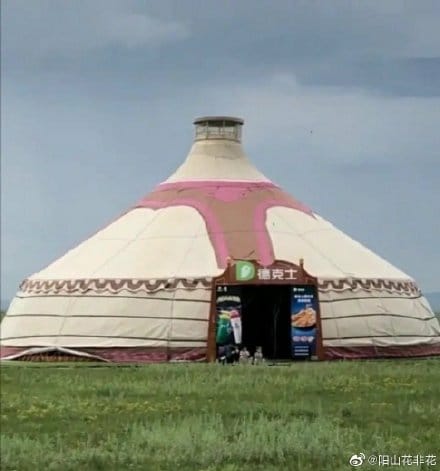 Besides adapting its buildings, KFC is also known to be quite localized in its product offerings. KFC China offers products such as Chinese-style porridge, Beijing chicken roll, and youtiao (deep-fried strip of dough commonly eaten for breakfast).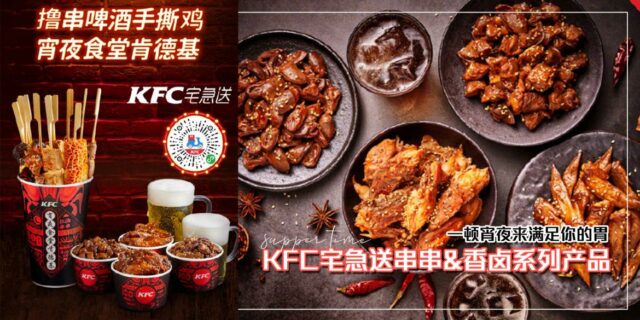 In 2019, KFC also made headlines in China for adding, among other things, hot and spicy skewers (麻辣串串) to its menu.
For now, the KFC yurt-style location is bound to gain more visitors who are coming to check it out. Already, various Weibo users are sharing their own pics of their KFC visit.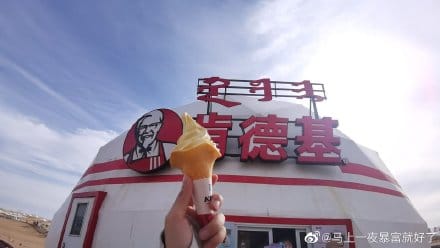 You might also like to read:
By Manya Koetse (@manyapan)
With contributions by Miranda Barnes
Spotted a mistake or want to add something? Please let us know in comments below or email us. First-time commenters, please be patient – we will have to manually approve your comment before it appears.
©2021 Whatsonweibo. All rights reserved. Do not reproduce our content without permission – you can contact us at info@whatsonweibo.com.
Exclusive QR Code-Based Service Under Fire: The 3 Major Downsides to Contactless Ordering
Self-service ordering is the norm in many restaurants across China, but its benefits do not always outweigh the downsides.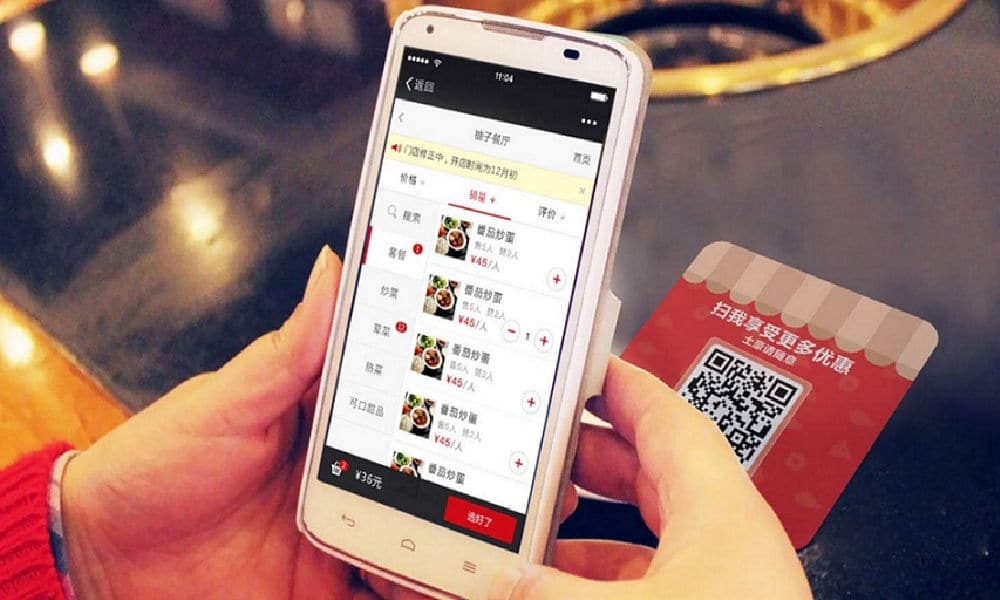 QR code-based ordering is the new normal in Chinese restaurants, but contactless ordering also comes with major downsides. In a recent People's Daily article, consumers' rights expert Chen Yinjiang argues that contactless ordering can't be the sole service option offered by businesses.
Along with China's rapid digitalization, QR code-based ordering has become the norm for many restaurants across the country. Although many see QR code-based self-service – from waiting in line to ordering and paying – as a convenience that also saves the restaurant costs on staff, there are also downsides to these digital developments.
Contactless ordering is not just the new normal in many restaurants, it often also is the only way in which customers can order.
In a recent article published by Chinese state media outlet People's Daily, the deputy secretary-general of China Consumer Protection Law Society, Chen Yinjiang (陈音江), argues that business owners in China should offer customers the choice, saying: "Consumers have the right to choose whether they want to order by scanning a code or order through a waiter. Businesses can't just consider the costs without considering the customer experience – especially when they neglect the requirements of elderly consumers."
On Chinese social media, the criticism of exclusive QR code-based service in restaurants has become a hot topic of discussion. The hashtag "People's Daily Discusses QR Code-Based Ordering" (#人民日报谈扫码点餐#) received 280 million views on Weibo on Monday.
Both the People's Daily article and the online discussions mention the following three major downsides to QR code-based ordering.

1. Missing the Communication with the Waiter
One downside to contactless ordering is that customers miss out on the experience of communicating their order directly with the restaurant staff.
One reason why people would prefer to place their order directly with the waiter is that it gives them an opportunity to inquire about the menu, get advice on the best choice to make, and to communicate any special dietary wishes and preferences.
But another reason is simply that talking to restaurant staff is part of the dining out experience, with self-service ordering being a rather bleak substitute for those people who would actually like to have some more human interaction when they go out for food.
"If a restaurant only lets people order through smartphone and don't offer a menu, the entire sense of ritual [of eating out] is gone," one person comments, with others agreeing: "Ordering food is part of the dining culture."

2. Leaving the Non-Tech-Savvy Customers Behind
Contactless ordering is also a nuisance to the elderly and non-tech-savvy customers who struggle to scan a QR code and place an order. For them, the process of online ordering is not convenient or fast but actually makes their restaurant experience all the more difficult and complicated.
"We live in an aging society. We really need to have other ways of handling this for the future," one popular comment on Weibo said.
Other commenters also indicate that even for people who are used to ordering online, the process can be a nuisance. When changing their mind about their order, or accidentally ordering a wrong item, the entire order is gone and the customer needs to start from scratch again. This makes the process far less convenient than ordering with a staff member.

3. Privacy and Spam Concerns
There are also those who find that QR-based ordering is an invasion of their privacy. Many restaurants require customers to register or to 'follow' them on WeChat or elsewhere before allowing contactless ordering.
This means that customers do not only give away some personal information stored in their app profile, it also means that it is easy for companies to keep on sending promotions and other information to their customers long after they have left their restaurants.
While this might be an efficient marketing strategy for businesses, many people see this as a major disadvantage to QR-based ordering, and this complaint is one of the most-discussed ones on Weibo.
"Contactless ordering is actually a good thing, it is the fact that you need to register or follow the company before you can place an order that's the problem," multiple commenters say.
"I just want to order food – why would you need my phone number for that? Why would I need to follow your account for that?"
Many commenters on Weibo indicate that if restaurants only offer QR code-based ordering, they would rather not eat there at all.
Despite the criticism on self-service ordering, it is also praised by many. The general consensus on Weibo seems to be that virtual ordering is great, but should not be the only way to order and that smartphones and tablets should never replace 'old-fashioned' menus and waiters.
By Manya Koetse
Follow @whatsonweibo
Featured image via http://dc.wio2o.com/new/diancan.php
Spotted a mistake or want to add something? Please let us know in comments below or email us. First-time commenters, please be patient – we will have to manually approve your comment before it appears.
©2021 Whatsonweibo. All rights reserved. Do not reproduce our content without permission – you can contact us at info@whatsonweibo.com.