Top 10 of Chinese Apps by What's on Weibo
A top 10 of the most useful and funny Chinese apps.
What's on Weibo brings you a short introduction to China's fast-growing app market, oversight of alternative Android app stores and a top 10 of the most useful and funny Chinese apps.

Update June 2018: We've noticed many people like this article. It's from 2015, so it's time for an update! We'll soon post a new top 10. Follow us on @whatsonweibo to get the latest. Also check out our 2018 Top 10 apps for studying Chinese!

China is the world's largest smartphone market. With approximately   520 million smartphone users in Mainland China, mobile app business is booming.
In 2014, Chinese mobile phone users collectively downloaded close to 185 billion apps – 59% of all app downloads worldwide. In comparison: mobile phone users in the United States only transferred 8% of all global app downloads.
China does not only have a flourishing mobile app market, it is also a unique one. Popular Western app services like Twitter or Facebook have been blocked in Mainland China for over five years. Since the end of 2014, all Google services, including Gmail, Google Search, Google Maps or Google Play, have been cut off. The absence of these major Western app services has created a distinctive Chinese app environment, where alternative brands such as Baidu, Weibo or Weixin dominate the market.
Since April 2015, China has officially surpassed the US as Apple's biggest iPhone market. Although Apple has the number one spot in urban China smartphone sales (27.6% market share), it is Android that takes the crown in terms of application sales revenue.
Popular smartphone brands like Xiaomi, OnePlus, Oppo or Samsung are all based on the Android operating system. In China, the 'iOs versus Android' battle is not an 'iTunes versus Google Play' duopoly, as seen elsewhere in the world. Because of the blockage of Google Play and China's flourishing domestic app market, Chinese Android users download their apps through a variety of app stores.
NewZoo and TalkingData publish a monthly oversight of the top 10 Android App Stores in China. Alternative Android app stores like 360 (360手机助手), MyApp by Tencent (腾讯应用宝), Baidu app store (百度手机助手), the Xiaomi phone store (小米应用商店) or Wandoujia (豌豆荚) are amongst the most popular ones.
Some of these, like 360 or Baidu, are more than just an app store; they are tools to manage your phone by clearing the cache, deleting apps, saving on battery life, etc. Apart from the Baidu app store, Baidu browser and Baidu maps are convenient for anyone visiting or living in China, since Chrome or Google Maps will not work through normal Mainland Internet connections.
With such a giant mobile market and great variety of app stores, the world of China's apps is like a mobile jungle if you are not familiar with it. What's on Weibo has therefore selected a top 10 of useful and funny Chinese apps for you:
1. Weixin: the essential app for everyday life
Weixin (微信), also known as WeChat, is China's most popular smartphone application. It was launched in 2011 by Tencent. The power of this app lies in its multifunctionality; Weixin is Whatsapp, Twitter, Facebook, Paypal, Shazam, Viber and Uber, all combined into one app. It therefore is the essential app for everyday life.
Through Weixin's chat functions, you can have individual conversations with your friend or make a group chat. There is a large variety of emoji's to choose from to express your mood. The 'moments' function is comparable to Facebook's timeline, where you can follow what your friends are doing and comment on their pictures.
Through 'subscription accounts' it is possible to follow your favorite companies or media sources, from CCTV to McDonalds. Except for a great social media platform, Weixin is also an important way for (Chinese) media and businesses to stay in touch with their audiences. For more information about Weixin, read our Short Guide to China's Super App or China's Weixin Revolution.
Weixin is free and is available for iOs and Android users, from iTunes to Google Play or any other app store, both in Chinese and English versions.
2. Sina Weibo: not dead yet
Sina Weibo (新浪微博) is China's biggest social media platform, comparable to Twitter, launched in August 2009. Recently, many different media have stated that Weibo is dying as a consequence to new rules that required users to register with their real names. More people allegedly switched from Weibo to Weixin, media argued, and Weibo would soon be on the way out as online free speech becomes more and more limited.
Although Weibo is not the platform it used to be, it is still very much alive. The private dimension of Weibo (talking amongst friends) has made room for Weixin, where P2P is the most important form of interaction. Sina Weibo is now a public social media platform and China's most dominant source of news content, where netizens discuss trending topics of the day. Weibo has 600 million users; around 175 million of them are monthly active users. 70% of Weibo daily traffic comes through its mobile app.
Weibo is free and is available for iOs and Android users, from iTunes to Google Play or any other app store.
3. Taobao: the ultimate mobile shop and more
Taobao Marketplace is one of China's largest online shopping platforms, comparable to Ebay or Amazon. It was launched in 2003 by China's Alibaba Group. Taobao is a place where small businesses and individuals can sell products to consumers – anything from clothes to medicine. For the most funny things for sale, check out our top list of unusual things for sale on Taobao. Taobao has 8.4 million annual active merchants, many of whom mainly run their stores through the Taobao app.
Taobao will have more functions in the future besides serving as a shopping platform. Alipay and Sina Weibo launched a new service last week where mobile users can log in through Taobao, Alipay or Weibo to arrange their public service issues, like scheduling marriage registration or paying a traffic fine.
Taobao is free and is available for iOs and Android users, from iTunes to Google Play or any other app store.
4. Pitu: drag queen for a day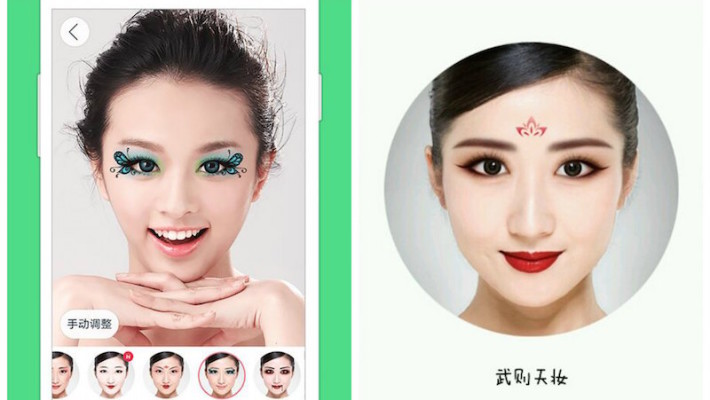 Photoapp Pitu (天天P图) is all the rage this year. Never before did a free photo app come with so many possibilities. Like the Meitu app (美图), which is also pretty good, Pitu is a camera and retouch app that offers a myriad of different filters to make you look your prettiest.
But there is much more: Pitu also allows you to play dress up with different make-up styles that look so real that is easy to trick your friends into thinking you actually did your make-up like Lady Gaga or a Peking Opera star. Besides the pre-made make-up sets (under "cosplay"), you can also apply your own make-up and decide on colors of eye-shadow, hair and lips. The app has many different templates to create collages. The 'cut-out' section lets you use your face in different backgrounds. Trust us, this is the most entertaining photo app of 2015. You can also take a normal picture of your friends and later turn them into proper dragqueens (sorry!).
天天P图 is free and is available for iOs and Android users, from iTunes to Google Play or any other app store.
5. MyIdol: you've never been this fabulous
MyIdol (小偶) is arguably one of the most fun apps around at this moment. The app allows users to take a picture of their face and then create their own 3D figure with a wide selection of different eye-colors, hairstyles, clothing and skin tones. You can then let your figure do several things, such as singing a popular song, wishing everybody a happy new year, playing the drums or falling asleep.
Although the app has been around for some time, it has been a rage lately – especially because the effects of the app are so well done. If you choose the right colors for skin, hair and eyes, combined with the right hair and outfit, it is almost as if you are standing there singing yourself.
MyIdol is free and is available for iOs and Android users, from iTunes to Google Play or any other app store.
6. DragonFly FM: discover China's radio
Dragonfly or Qingting FM (蜻蜓FM) is a top-ranking radio app that offers hundreds of channels from across China, from national to local levels. The app lets users choose from its most popular channels or by category: music, news, audiobooks, comedy, entertainment, opera, etc. A perfect app for anyone who wants to discover China's most popular music or for those who want to practice their Chinese.
Qingting is free and is available for iOs and Android users, link to app here. 
7. DouPai: featured in a Chinese news broadcast
DouPai is an original video app where personal images can be placed in pre-made scenes. Always wanted to be featured on the Chinese news? This is your chance. The app, a product of 360 Mobile, has a wide range of different scenes. Different from the MyIdol app, this app also allows two users to be in the same scene together; like two tigers holding hands in the woods, for example. It's the app you know you always wanted.
Doupai is free and is available for Android users, app link here.
8. Blued: the ultimate gay app
Blued is a social network app for gays. It is a product of China's gay website Danlan, that was launched eight years ago. Blued was added as a mobile app in 2012. It can be compared to gay dating app Grindr; users can look for other users based on their location and scan their profiles or hang out in a chatroom. Users can privately connect through chat and arrange a date if there is mutual interest.
The app has over 15 million users. In December 2014, the company received 30 million US dollars from American investors. 3 million of Blued's users are located outside of China.
Blued is free and is available for iOs and Android users, from Google Play or any other app store.
9. Chef's Table: play restaurant at home
The luxury of restaurant food in the comfort of one's own home – this is what the new Chinese app 'Good Chef' (好厨师) offers. 'Good Chef' allows users to search for specialized cooks based on their location and food preference, and hire them to come and cook in their own home kitchen. As online services like Uber are rapidly gaining popularity all over China, the app's home cooking service has become a hot business.
'Good Chef' was launched in September 2014 and operates in Beijing, Shanghai and Hangzhou. Its formula is simple; users can indicate what kind of food they like (Hunan cuisine, Sichuan style, Shandong food, etc.) and browse the different chefs that can be hired to cook for them in their area. Afterwards, users can rate the chefs with one to five stars and leave a comment about their experience. The system generates a list of top-rated chefs.
As Chinese website Wabei reports, over 20,000 people ordered a chef to cook in their home during the Chinese New Year period. The company currently employs 320 chefs on full-time basis. Founder Xu Zhiyan (徐志岩) has revealed that the start-up company recently raised 5 million USD from investors. The money will be used to expand to more cities in China and invest in product development.
The app is available for both iPhone and Android: www.chushi007.com.
10. Expression Factory: be your own emoticon
The expression factory (表情工厂) has been on the market for quite some time but has remained relatively unknown. The app lets users take a picture of their face, and then use it to create hundreds of different emoticons – from Japanese sumo wrestlers to naughty nurse. The emoticons can be exported to QQ, Weibo or Weixin, where they will be saved to use every time you feel like sending someone your personalised kisses or farts.
表情工厂 is free and is available for iPhone and Android users. If you cannot directly download on iPhone it might be because you're outside of China, you can try to download online and then transfer via iTunes. 
Enjoyed this article? Check out our Top 10 apps for studying Chinese!
– by Manya Koetse
– Appreciate this article and want to help us pay for the upkeep costs of What's on Weibo? You can do so here! Every penny helps.
©2015 Whatsonweibo. All rights reserved. Do not reproduce our content without permission – you can contact us at info@whatsonweibo.com.
"Taobao Life": This Feature Shows How Much Money You've Spent on Taobao
Some users just found out they could've bought a house with the money they've spent on Taobao.
Over the past few days, a new Taobao feature that allows users to see how much money they have spent on the online shopping platform is flooding Chinese social media.
Taobao Marketplace is China's biggest online shopping platform. Owned by tech giant Alibaba, Taobao was launched in 2003 to facilitate consumer-to-consumer retail.
For many people, Taobao shopping has become part of their everyday life. Whether it is clothes, pet food, accessories, electronics, furniture – you name it, Taobao has it.
Because buying on Taobao is so easy, fast, and convenient, many online consumers lose track of how much they actually spent on the platform – especially if they have been using it for years already.
Thanks to "Taobao Life," users can now see the total amount of money spent on their account.
How to do it? First: go to Taobao settings and click the profile account as indicated below.
Then click the top icon that says "Achievement" (成就).
And here you find what you have spent in this account in total. On the left: the money spent, on the right: the amount of purchases.
Since I've used started using this Taobao account for the occasional clothes shopping since 2016, I've made 122 purchases, spending 7849 yuan ($1140) – a very reasonable amount compared to some other Taobao users, who are now finding out they could have practically bought an apartment with the money they have spent on Taobao.
This user, for example, found out they spent over half a million yuan on Taobao ($75,500).
This user below has spent over 1,1 million yuan on Taobao ($170,000).
Some people discuss all the things they could have bought with the money they have spent on Taobao over the years: "As soon as I saw the number, I wanted to cry," one Weibo user writes: "What have I done?!"
Another person, finding out they have spent 230,000 yuan on Taobao ($33,400), writes: "This can't be true! Surely this must be a mistake!?"
"If I wouldn't have spent all this money on Taobao, I would've been rich," others say.
The topic of Taobao's total spending amount has become so popular on Chinese social media this week, causing so much consternation, that Taobao posted a message on its Weibo account on July 27, writing: "We heard you guys couldn't sleep last night.."
Although many people are shocked to find out the money they've spent on Taobao, others console themselves with the thought that adding up everything they have spent on Taobao, they were actually 'rich' at some point in their lives.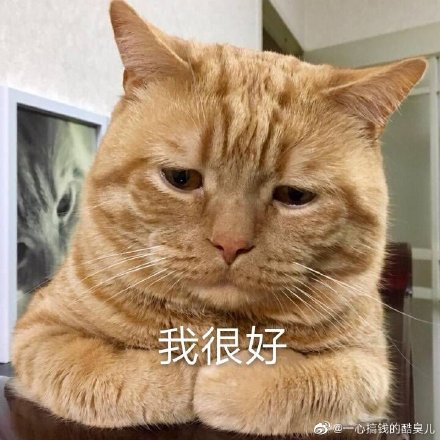 By Manya Koetse , with contributions from Miranda Barnes
Follow @whatsonweibo
Spotted a mistake or want to add something? Please let us know in comments below or email us. Please note that your comment below will need to be manually approved if you're a first-time poster here.
©2019 Whatsonweibo. All rights reserved. Do not reproduce our content without permission – you can contact us at info@whatsonweibo.com
Summer Censorship: Weibo Launches "Project Sky Blue"
No hot summer on Weibo: the social media network announces extra censorship on 'vulgar content.'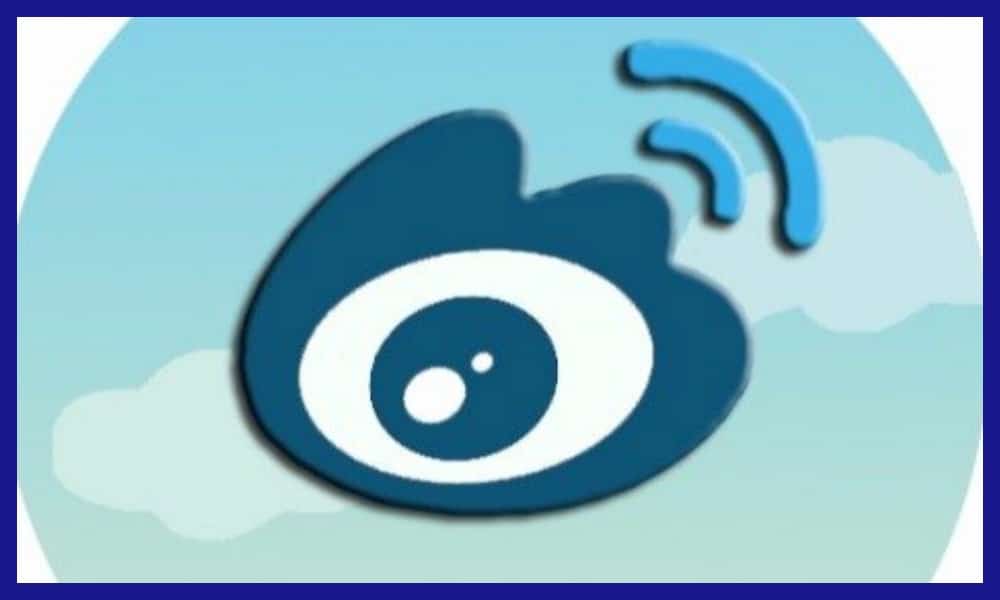 Earlier this week, the administration of Sina Weibo announced a special summer holiday crackdown on "vulgar content," including "pornographic novels, erotic anime, pictures or videos."
In a public announcement that was posted on July 4th, the Weibo administration writes that the primary goal of this campaign is to "create a healthier, more positive environment for underage users" during the summer break period.
The censorship plan is titled "Project Deep Blue" (or: "Project Sky Blue") (蔚蓝计划), and will use filter systems, human moderators and user reports to censor more content for the upcoming two months.
The project even has its own Weibo account now, where Weibo users can ask questions, report inappropriate content, and get more information on the campaign.
Weibo states it will further expand its team of online content supervisors, and also explicitly encourages netizens to flag 'inappropriate' content to make the online community 'more wholesome.'
The hashtag #ProjectDeepBlue (#蔚蓝计划#) topped the hot search lists on Weibo this week; not necessarily because of the topic's popularity, but because it was placed there by the social media site's administration. At time of writing, the hashtag page has attracted more than 180 million views.
Online responses to the summer censorship program are mixed: many commenters voice their support for the latest measure, while others express frustration.
One Weibo user from Hubei calls the latest measure "hypocritical," arguing that minors surf Weibo just as much during school time as during the summer holiday – suggesting that launching a special censorship program for the summer vacation does not make sense at all.
But many popular comments are in favor of the project, saying: "I support Project Deep Blue, the internet needs to be cleaned up," and: "China's young people need to be protected."
This is not the first time Weibo launches a special intensified censorship program. Throughout the years, it has repeatedly carried out 'anti-pornography' campaigns in cooperation with Chinese cyberspace authorities.
Often, the crusade against 'vulgar' content also ends up being used for the purpose of censoring political content rather than to actually eradicate 'obscenities' (read more).
By now, it seems that many Weibo users are quite actively using the Project Deep Blue tag to report on other users who are posting violent or vulgar content.
"If you're not careful, you're hit with vulgar and obscene content the moment you're on the internet," well-known mom blogger Humapanpan (@虎妈潘潘) writes: "Now that the summer holiday is coming, I hope we can join the Project Deep Blue, and clean up the internet environment.  Actively report obscene content the moment you see it – let's protect our future together."
By Skylar Xu & Manya Koetse
Spotted a mistake or want to add something? Please let us know in comments below or email us. Please note that your comment below will need to be manually approved if you're a first-time poster here.
©2019 Whatsonweibo. All rights reserved. Do not reproduce our content without permission – you can contact us at info@whatsonweibo.com