Top 10 Overview of China's Most Popular TV Dramas of Fall 2018
The top scoring TV dramas in China of this moment – and they are almost all available with English subtitles.
From beautiful costume series to suspenseful war-themed productions – these are the most popular TV dramas in China of this fall, an overview by What's on Weibo.
Note: also see our Top 30 of all-time classic Chinese TV Dramas here!
China still has one of the most booming TV drama industries in the world, with dozens of new dramas being released every month, drawing in millions of viewers through the country's most popular online video streaming platforms.
We've compiled a top ten of the most popular Chinese TV dramas of this fall, based on the current popular charts of the leading websites in Chinese online video, including Tencent Video, iQiyi, Sohu, Youku, LeTV, 360kan, Sogou Video, along with Baidu's and Weibo's popular TV drama charts.
This fall, Chinese viewers are mostly into dramas that are themed around (historical) love stories and suspense. What is noteworthy is that the often top-rated South-Korean tv dramas are not making it to the list of top-watched series this time, and that the current top 10 series are all produced in mainland China.
Please note that this list has been compiled by combining the top-ranking lists of this moment. And we have chosen to exclude popular drama series that already made it in our previous top-ten lists, such as White Deer Plain (白鹿原), despite their ongoing popularity.
Most of these series are available for viewing online with English subtitles. If you need a VPN to circumvent any geo restrictions, we recommend either NordVPN or ExpressVPN to do so.
#10 All Out of Love (凉生我们可不可以不忧伤)
Mainland China
Chinese title: Liáng shēng wǒmen kěbù kěyǐ bù yōushāng 凉生,我们可不可以不忧伤
Genre: Romance
Directed by: Liu Junjie (刘俊杰)
Episodes: 70, start 17 September 2018, Hunan TV
All Out of Love is based on the novel Liang Sheng, Can We Not Be Sad by Le Xiaomi (乐小米, also known as 纪伟娜). The TV series stars, among others, Wallace Chung (钟汉良), Ray Ma (马天宇) and Sun Yi (孙怡).
The series ranked fifth in the Weibo top ten most popular TV dramas and sixth position in the Youku top 10 TV drama series. Tencent Video ranked the series with an 8.2.
Growing up in rough times and poverty, Jiang Sheng and her adopted brother Liang Sheng are inseparable. Throughout the years, their greatest happiness lies in being by each other's side. They eventually both develop feelings for one another, but despite them not being blood-related, they ignore their feelings. One day Liang mysteriously disappears, and Jiang is unable to find him. Years later, when Jiang is married, Liang suddenly comes back, and Jiang needs to face what is perhaps the most important decision of her life.
On Weibo, the official account of the series is nearing 375,000 fans right now.
See here the complete series including Chinese subtitles. Also available on Viki (incl. English subtitles).
#9 Battlefield Gun King (战地枪王)
Mainland China
Chinese title: Zhàndì qiāng wáng 战地枪王
Genre: War
Directed by: Li Yin (李印)
Episodes: 40, start 30 September 2018, Tianjin TV
Battlefield Gun King is the sequel in the 'Gun King' series following up The King of Guns (绝地枪王). However, it's not really necessary to see the first series in order to understand this sequel.
Battlefield Gun King is currently ranking third place in the Sohu hotlists, and fifth place on the Youku most-watched lists. On iQiyi, the series scores a 7.1.
The TV drama tells the patriotic story of a family from China's northeast, military hero Lu Yinghao, and the Chinese Communist Party's fighting against the Japanese aggressors. It is 1945, and Lu Yinghao returns to China from the Soviet military base to celebrate his father's birthday. At his arrival, he discovers that the Japanese military killed his family, mostly doctors, and other medical staff, to occupy the hospital. He decides to take revenge.
On Weibo, the official TV series account has approximately 22,000 fans.
See here on iQiyi the complete series with Chinese subtitles (no English).
#8 Mother's Life (娘道)
China Mainland
Chinese title: Niángdào 娘道
Genre: Drama
Directed by: Guo Jingyu (郭靖宇) and Ju Xingmao (巨兴茂)
Episodes: 76, start 5 September 2018, Beijing TV and Jiangsu TV
Mother's Life, starring Yue Lina (岳丽娜) and Yu Yi (于毅), tells the story of a young woman in times of China's political turmoil around 1945.
The drama series is currently ranked first in the Sohu TV top ten, ranked seventh in the Weibo's top 10 most popular TV dramas and is amongst the most popular series on Tencent Video.
Ying Gu is a young lady from a wealthy and influential big family. In the eight years she is married to her husband Long Jizong, they have three daughters. But when their third daughter is labeled a misfortune bearer, Ying Gu and her husband Xu Zhi are forced to move. Shortly after, Xu Zhi dies, leaving the pregnant Ying Gu all alone, which causes her to marry an opium addict out of desperation. One day, her new husband sells her third daughter to provide him with drugs. By taking out her rage, Ying Gu ends up in prison, where she thinks of a plan to reunite with her children.
See here the complete series including Chinese subtitles (no English).
#7 Ruyi's Royal Love in the Palace (如懿传)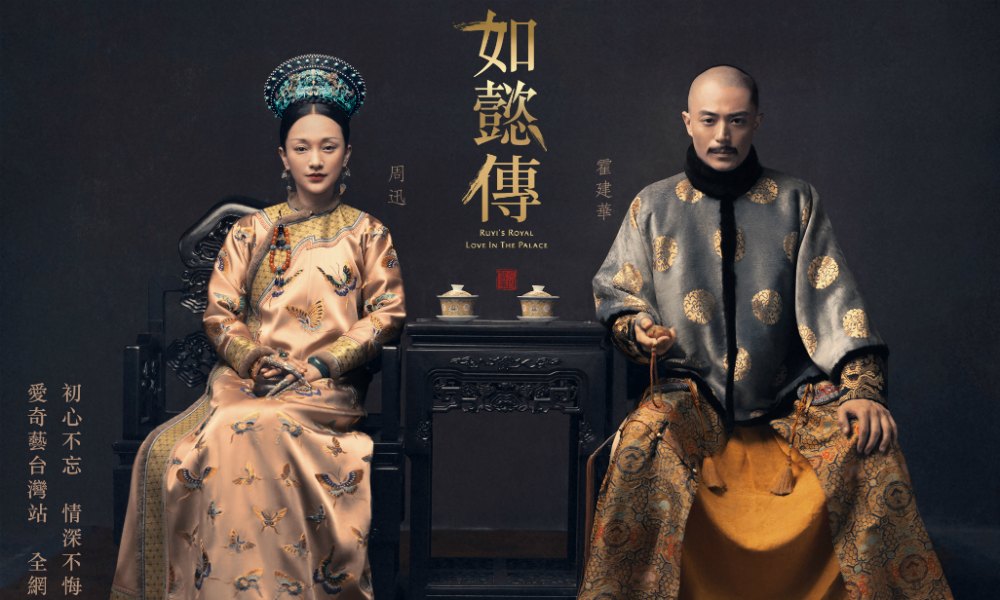 China Mainland
Chinese Title: Rúyì chuán 如懿传
Genre: Historical Drama
Directed by: Wang Jun (汪俊)
Episodes: 87, 20 August 2018, Tencent Video
Ruyi's Royal Love in the Palace is an adaption from The Story of Empress Ruyi (后宫·如懿传) written by Liu Lianzi (流潋紫). In total, the book consists of six volumes which mainly tells the follow-up story of Empress in the Palace (后宫·甄嬛传) which subsequently was also made into a drama series in both 2011 and 2017. The 2017 production did not make this selection, however, it is currently ranked the most popular TV drama on LeTV.
Ruyi's Royal Love in the Palace starring Zhou Xun (周迅) and Wallace Huo (霍建华)  is currently ranked number one most popular series on 360kan, and number six on Baidu's most popular drama list.
This fictional historical drama chronicles the marriage of Emperor Qianlong and his childhood friend and lover Ruyi. As Ruyi is a descendant of the Ulanara clan, she is only granted the position of consort. With the Empress Dowager as her sworn enemy, and dealing with the other consorts' jealousy of her relationship with Qianlong, Ruyi faces many hardships in the palace. However, she is determined to become Empress Dowager of the Middle Kingdom.
With more than a million followers on the drama's official Weibo account, it is one of the more popular TV series on social media in this list.
See here the complete series including Chinese and English subtitles, or watch on Viki.
#6 Martial Universe (武动乾坤之英雄出少年)
China Mainland
Chinese title: Wǔ dòng qiánkūn zhī yīngxióng chū shàonián 武动乾坤之英雄出少年
Genre: Fantasy, History, Martial Arts
Directed by: Zhang Li (张黎), assistant director Han Xiaojun (韩晓军)
Episodes: 40, 7 August 2018, Dragon TV
Just like Battle Through the Heaven, Martial Universe is based on a novel by author Li Hu (李虎), and was only published online.
This series starring Yang Yang (杨洋), Zhang Tianai (张天爱), Claudia Wang (Wang Likun/王丽坤), and Chun Wu (吴尊), is currently second most popular TV drama on Youku and third most popular series on Sogou Video.
This fantasy drama tells the story of Lin Dong, who, by coincidence, comes across a talisman with magical powers. After this encounter, his life will never be the same. Lin travels the world, and through his often very dangerous adventures, he gradually improves his skills as a martial artist. But will it be enough to face evil and save the world from demons taking over?
See here the complete series including English subtitles.
#5 Eagles and Youngster (天坑鹰猎)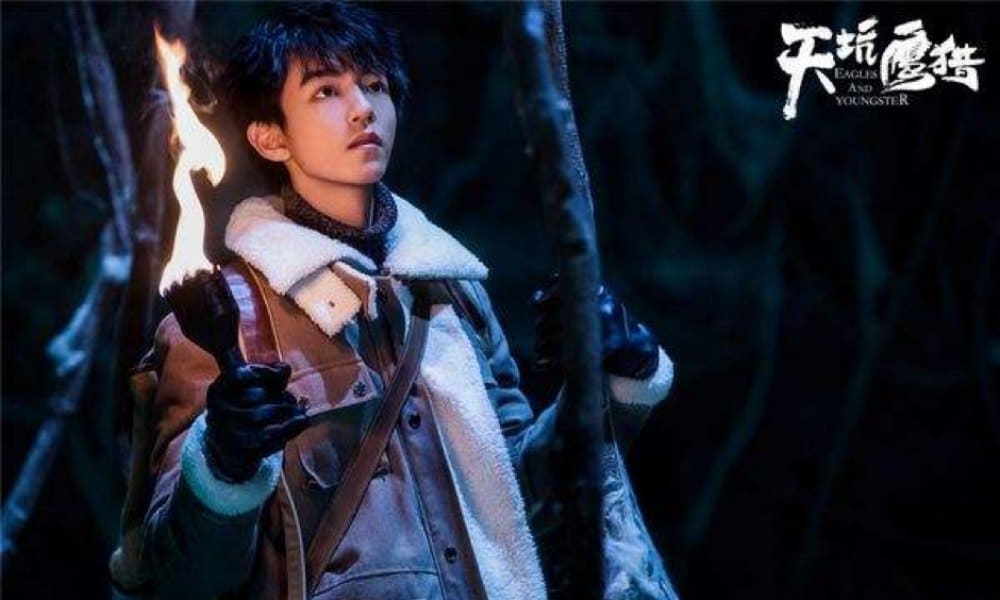 China Mainland
Chinese title: Tiān kēng yīng liè 天坑鹰猎
Genre: Youth, Adventure, Suspense
Directed by: Cheng Zhichao (成志超)
Episodes: 40, 30 August 2018 on Youku, 25 September at Dragon TV
Eagles and Youngster is a coming-of-age story, adapted from the novel with the same name written by Zhang Muye (张牧野).
The series is currently ranked first in the Youku TV drama charts and ranking fourth in the Weibo's top 10 most popular TV dramas.
With main characters played by Karry Wang (王俊凯) born in 1999, Vicky Chen (陈文淇) born in 2003, and supporting actress Jiang Yiyi (蒋依依) born in 2001, the cast of Eagles and Youngsters is the youngest amongst this list.
Eagles and Youngster revolves around city boy Zhang Baoqiang, who goes on an adventure with his two friends to find medicine to save their mentor's life. On their way, Zhang accidentally finds an egg that hatches into a majestic white eagle. The creature ignites a series of events that put the young heroes in danger, and they begin to understand the meaning of life and deepen their understanding of the relationship between humankind and nature.
The series currently has 1,2 million fans on its official Weibo account.
See here the complete series including Chinese and English subtitles.
#4 Battle Through the Heavens/Fight Break Spheres (斗破苍穹)
China Mainland
Chinese title: Dòu pò cāngqióng 斗破苍穹
Genre: History, Martial Arts, Fantasy
Directed by: Yu Songguang (于宋光)
Episodes: 45, start 3 September 2018, Hunan TV
Battle Through the Heavens starring Leo Wu (吴磊), Lin Yun (林允), Baron Chen (陈楚河), Li Qin (李沁) and Xin Zhilei (辛芷蕾) is an adaption of the like-named online novel by novelist Li Hu (李虎).
The series is currently ranked second in both Baidu's and Weibo's top 10 most popular TV dramas and is scored a 7.8 at Tencent Video.
The story revolves around Xiao Yan, whose mother was killed when he was only nine years old. Even though he was born a genius child, he lost all of his powers. At age 15, his martial arts skills are still average until he accidentally meets You Chen. With the help of the old man, Xiao Yan makes fast advances in martial arts. When he finds out that he and his family are doomed, he decides to embark on a journey to revanche his mothers' killer and eliminate forces of evil.
There are more than 551,000 fans following this series on its Weibo account right now.
See here the complete series including Chinese and English subtitles.
#3 Story of the Yanxi Palace (延禧攻略)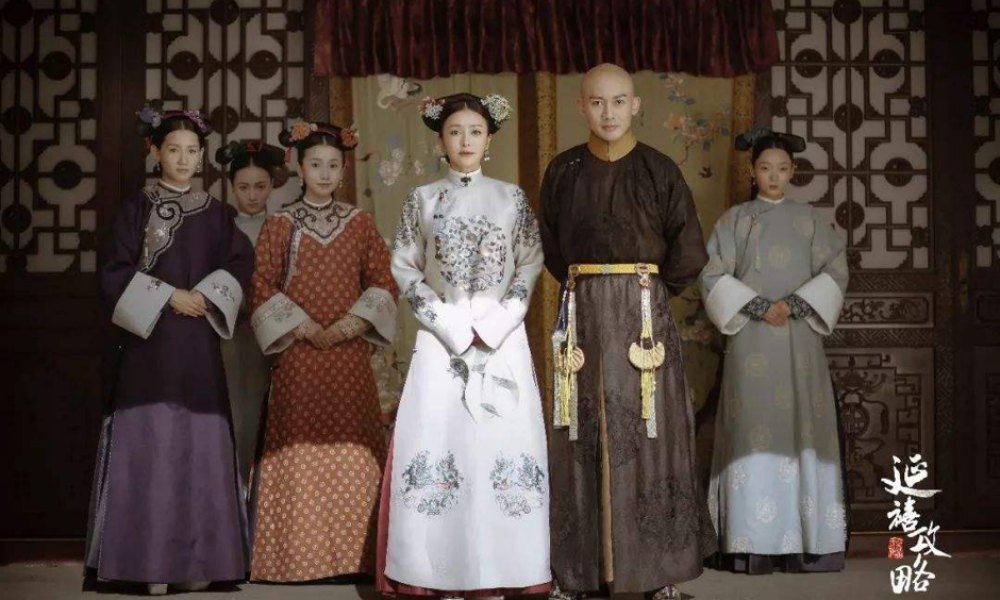 China Mainland
Chinese title: Yán xǐ gōnglüè 延禧攻略
Genre: Historical Drama
Directed by: Hui Yidong (惠楷栋) and Wen Deguang (温德光)
Episodes: 70, 19 July 2018, Zhejiang TV
This is the second production in our list (see: Ruyi's Royal Love in the Palace) that revolves around emperor Qianlong, starring the very popular Wu Jinyan (吴谨言) as the main character. 
Story of the Yanxi Palace is currently holding second place on 360kan's TV drama's hotlist and also on iQiyi it is amongst the most popular series of this moment, getting a high score of 8.0.
According to SCMP, the high standards and meticulous research of the production team regarding highly authentic props and story lines that stick to the history are a major part of this drama's succes.
Story of the Yanxi Palace tells the story of the young girl Wei Yingluo who enters the Forbidden City as a palace lady, aiming to find out the truth about her sisters' death and seek justice. She develops a friendship with the empress, who helps her up the ranks in the imperial palace to become a strong court lady. But when the Empress dies, Wei Wei is facing danger from an unexpected place.
See here the complete series including Chinese and English subtitles.
#2 Age of Legends (橙红年代)
China Mainland
Chinese title: Chénghóng niándài 橙红年代
Genre: Drama, Crime
Directed by: Liu Xin (刘新)
Episodes: 47, start 17 September 2018, Zhejiang and Dragon TV
Age of Legends starring William Chan (陈伟霆) and Ma Sichun (马思纯) is based on the like-named novel by Xiao Qixiao (骁骑校) and is currently ranked first in the iQiyi popular drama chart and scores an 8.5 at Tencent Video.
The drama follows the life of Liu Ziguang, who returns to his hometown after working overseas for eight years. He suffers severe memory loss of this period and wants to live a happy and simple life. He unexpectedly meets Hu Rong, a young female detective, and the two fall in love. But good times don't last long as Liu finds himself entangled in a dangerous situation. Together they go on a hunt for the truth and justice.
See here the complete series including Chinese and English subtitles.
#1 Ashes of Love (香蜜沉沉烬如霜)
China Mainland
Chinese title: Xiāng mì chénchén jìn rú shuāng 香蜜沉沉烬如霜
Genre: Fantasy, Drama, Romantic, Action, Suspense
Directed by: Zui Ruibin (朱锐斌)
Episodes: 63, 2 August 2018, Jiangsu TV, iQiyi, Tencent Video, and Youku.
Ashes of Love in an adapted screenplay from the like-named novel written by Dian Xian. The drama is starring two of China's currently most popular actors Yang Zi (杨紫) and Allen (邓伦). The played each other's lovers before, in the 2012 drama series Flowers in Fog (花非花雾非雾), leading to Allen's breakthrough.
That the two main actors are a good match is proved by the immense popularity of these series. The drama series is currently ranked first on Sogou Video, and third at 360kan's most popular TV dramas list. And also the users of Tencent Video show their appreciation of the series, scoring it with an 8.9.
Ashes of Love tells the story of the thousand-year romance between the flower deity called Jinmi, and the fire deity, called Xufeng. Right before Jinmi's mother gives birth to a daughter, she finds out that her daughter will suffer a great love drama. To spare her daughter, she swallows a pill preventing her daughter from feeling romantic love. Not knowing true love, she gets involved in a relationship with Xufeng.
See here the complete series including Chinese and English subtitles.
Want to see more? Also check out our
– Top 10 Chinese TV dramas of Summer 2018
By Gabi Verberg
Follow @whatsonweibo
Spotted a mistake or want to add something? Please let us know in comments below or email us.
©2018 Whatsonweibo. All rights reserved. Do not reproduce our content without permission – you can contact us at info@whatsonweibo.com.
Living the Dream: Chinese Architect Designs Stunning Six-Story Communal Living Space
This architect from Guangzhou turned her dream of living together with friends in a creative workspace into reality. The building is a hit on Chinese social media.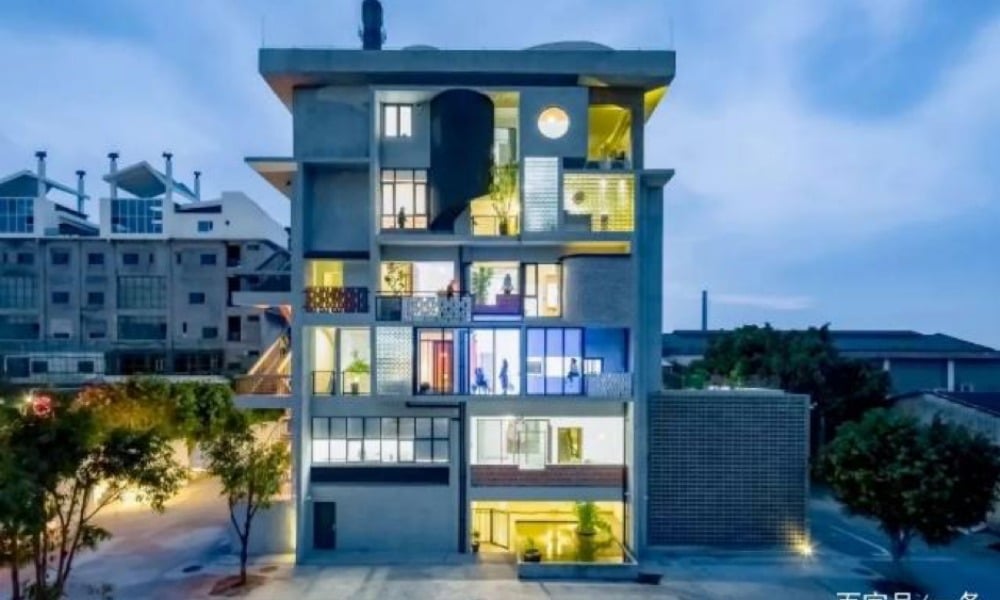 While living together with your best friends in one big house might be a dream of many people, this Chinese architect turned the idea into reality by transforming an old factory into a modern museum-like work- and living space. Through her work, the architect aims to change views on China's urban living spaces.
Guangzhou architect "Michelle" (米歇尔 or Mi Xiao 米笑) and most of her friends work in creative industries. A few years ago, they found that their work and lifestyle required a more flexible and multi-purpose living space; a place where they could live and work together as a small community while also showcasing what they do.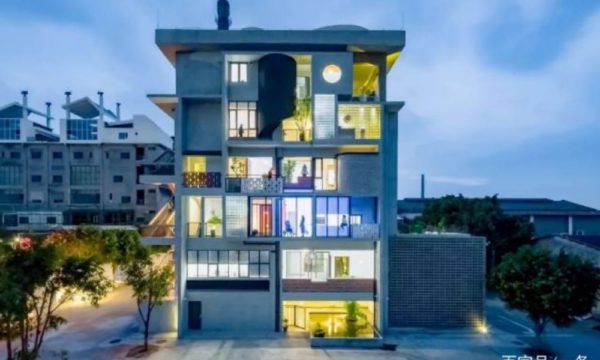 In 2012, the six friends found a workshop in an old abandoned sugar factory, built in the 1950s, located in Guangzhou's Panyu district. More than five years later, they had succeeded in transforming it into a modern six-story work- and living space.
A news story and a video of the building are now attracting major attention on Chinese social media. On Weibo, the hashtag "Six Friends Transform a Building" (#6个好友改造一栋楼#) has been viewed more than 250 million times.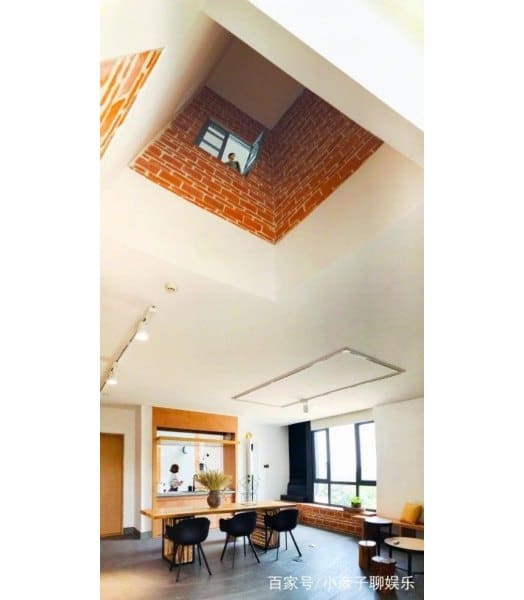 The communal living space, that has been named Boundless Community (无界社区), covers about 1500 square meter and has six completely separate rooms. Originally, the building was made up of only three stories, each with a ceiling height of six to nine meters high.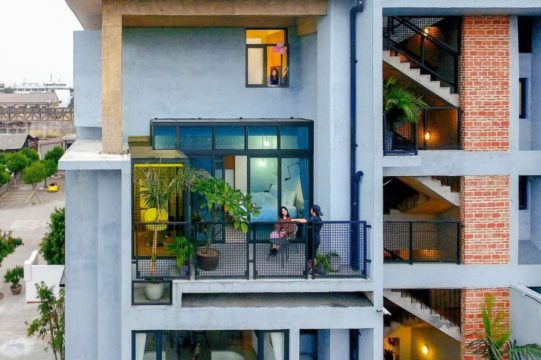 With the reconstruction of the building, the architect reportedly "wanted to break with the traditional urban types of dwellings," where many people live behind locked doors in small spaces. Michelle intended to design the space as a small "village," where people share their living space.
At the same time, the space also allows people to be creative and share their work with the outside world. All of these ideas resulted in a transparent "museum building."
The building itself is almost like a museum by allowing people from outside to look into the various studios.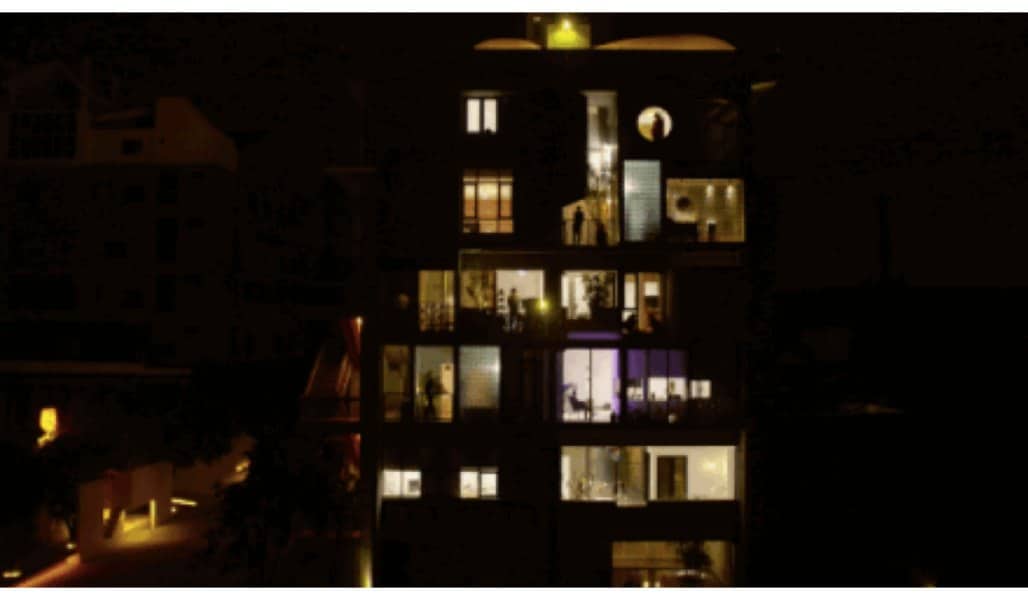 The popular architect is not the only one who is in favor of sharing a living space with her friends. A recent poll on Weibo shows that more than 90% of respondents would also like to live together with their friends; only 10% of the people prefer privacy over a communal living space with good friends.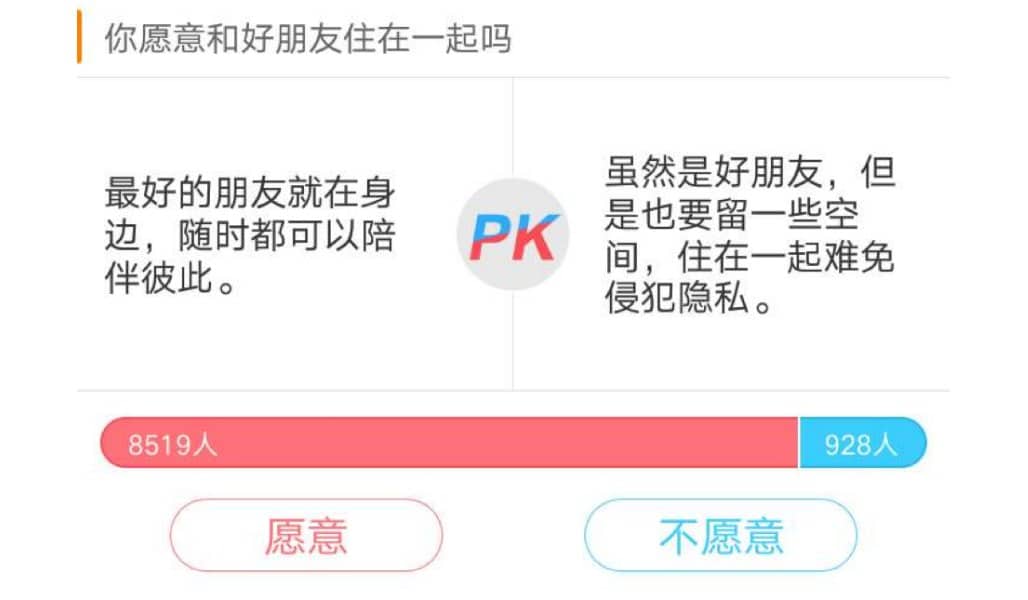 "This is my dream!", many commenters say, with others calling it "simply magical."
To read more about changing attitudes on home and living in China, also check out this article by What's on Weibo. 
By Gabi Verberg
Images via https://sjz.news.fang.com/open/31234746.html.
Spotted a mistake or want to add something? Please let us know in comments below or email us.
©2019 Whatsonweibo. All rights reserved. Do not reproduce our content without permission – you can contact us at info@whatsonweibo.com
When Ad Breaks Get Weird: Branded Content in Chinese TV Dramas Is Ruining It For the Viewers
China's ubiquitous inserted ad marketing is alienating viewers from their favorite TV drama characters.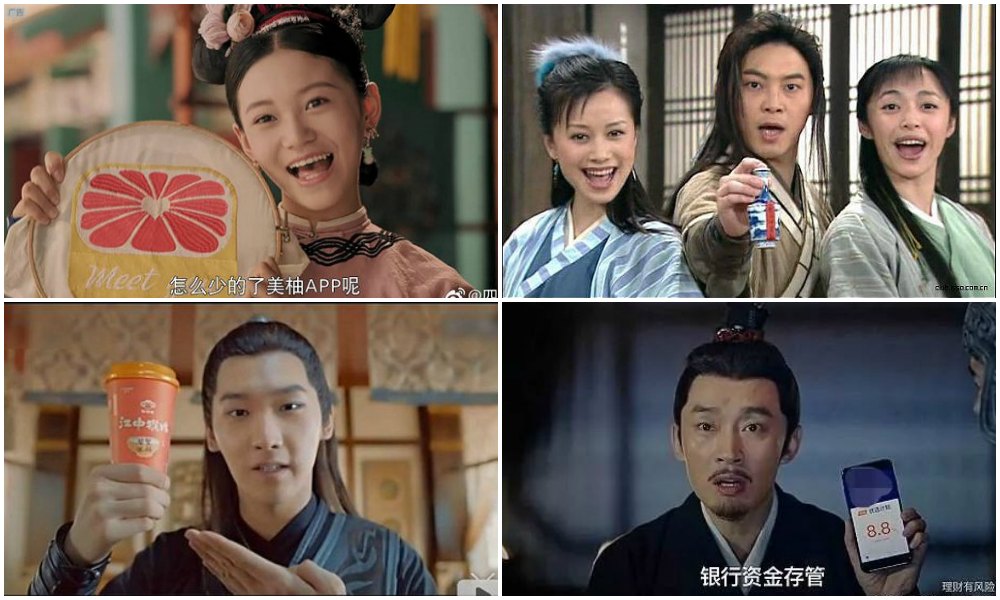 Ad breaks can be annoying, but when it's the main character of your favorite historical drama promoting the latest smartphone, it can actually ruin the viewer experience. In recent online discussions, China's ubiquitous 'Inserted Ad Marketing' (中插广告), that goes beyond product placement, is being attacked by netizens and media.
A 2017 Ad Age article on the high levels of branded content in China's online TV argues that Chinese viewers generally do not mind embedded marketing. They have allegedly become so used to to all kinds of branded distractions in TV shows, dramas, and films, that it is just "another part of the entertainment" (Doland 2017). But recent discussions on Chinese social media signal that the general sentiments regarding inserted sponsored content are changing.
On January 6, Chinese author Ma Boyong (@马伯庸, 4.5 million followers) posted an article on Weibo in which he criticized the phenomenon of inserted ad content in Chinese television series, saying the marketing style often does not suit the characters and is making the actors less credible.
Although Ma does not oppose to embedded marketing per se, he argues it hurts the credibility of TV dramas and the viewer's experience when it does not blend in with the style of the TV drama and its characters.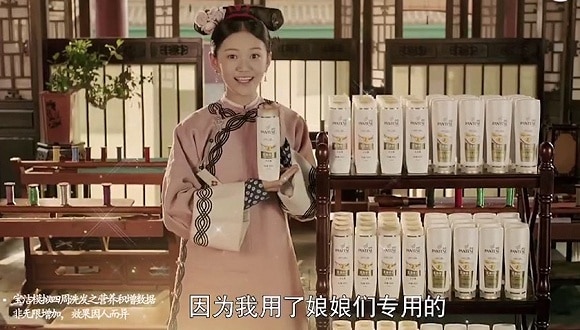 One of the TV dramas where the sponsored segments 'hurt' the show, according to Ma, is Mystery of Antiques (古董局中局, 2018) that is based on one of the author's novels. The actor Qiao Zhenyu (乔振宇), who plays the leading role, allegedly "looks like a fool" because of the inserted ad.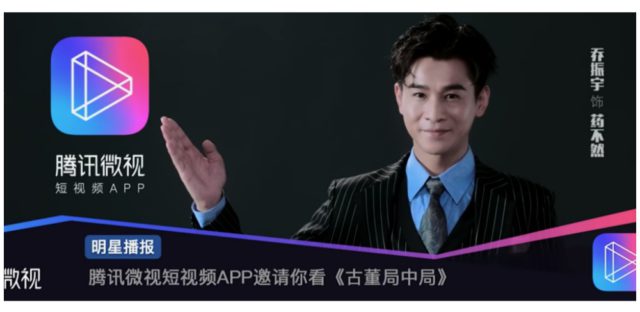 The type of advertising, that is central to this recent discussion, goes beyond product placement; it is the type of ad that appears inside (online) TV shows in which the actors, in character, straightforwardly promote a certain brand and product, sometimes in a scene dialogue ('storyline ads'), but also often while looking directly into the camera (see example here or here, Chinese term: zhōngchā guǎnggào 中插广告).
The hashtag 'Ma Boyong Roasts Inserted Ad Marketing' (#马伯庸吐槽中插广告#) had received more than 50 million views on Weibo by Sunday night, with the overall majority of people supporting the author's stance.
"Finally someone says this," one commenter said: "When it just started out, it was new, and I could endure it, but now it just really annoys me." "It is really disruptive," others agree.
A New Kind of Money-Making Machine
China's history of TV advertisement is not a long one; it wasn't until 1979 that China's first TV commercial was aired. Since then, the industry has blossomed, and branded content has become ubiquitous; the first TV drama incorporating product placement was broadcasted in 1991 (Li 2016).
Product placement is known as a powerful marketing tool since it is inescapable, has a long shelf life, is inexpensive, and unobtrusive (Huan et al 2013, 508). But as China's product placement has been turning into 'branded entertainment' within the settings of the show, it is losing its 'unobtrusiveness.'
Unsurprisingly, this is not the first time this type of advertising receives criticism. In 2017, various Chinese media, such as People's Daily, noted the rise of inserted product ads, stating that TV dramas were "shooting themselves in the foot" with these ad campaigns.
When the protagonist of a dynastic costume drama suddenly promotes a new smartphone app during an inserted ad break, he falls out of character, and the entire drama loses credibility. Do you remember those weird ad breaks in the famous American movie The Truman Show? Even Truman did not fall for that!
In China, this particular type of advertising can be traced back to the 2006 TV drama My Own Swordsman (武林外传), in which the characters suddenly turn to the camera in promoting a "White Camel Mountain" medicinal powder (watch the famous segment here).
Although that scene was for entertainment purposes only (the product was non-existent), it became reality in 2013, when the TV series Longmen Express (龙门镖局) first started using this kind of 'creative' advertising. Many online dramas then followed and started to use these inserted ads, especially since 2015 (Beijing Daily 2017). The promoted products are often new apps or money lending sites.
In the beginning, many people appreciated the novel way of advertising, and as the online video industry rose, so did the price of such advertisements. In a timeframe of roughly two years, their price became ten times higher. These type of 'ad breaks' have become an important and relatively easy money-making machine for drama productions (Beijing Daily 2017). In 2016 alone, Chinese TV drama productions made 800 million rmb (±116 million USD) through this marketing method – a figure that has been on the rise ever since.
The V-Effect: From Vips to Verfremdung
In China's flourishing online streaming environment, one of the problems with inserted ad campaigns is that even 'VIP members' of popular video sites such as iQiyi cannot escape them, nor 'skip' them, even though they pay monthly fees to opt out of commercials (similar to YouTube Premium).
"The reason I signed up for a VIP membership is to avoid ads, and now we get this," many annoyed netizens comment on Weibo.
Although that is one point that many people are dissatisfied with, the biggest complaint on social media regarding the inserted ad phenomenon is that it breaks down audience engagement in the show they are watching, and alienates them from the character, which is also known as verfremdungseffekt, distancing effect, or simply the 'V-effect,'  a performing arts concept coined by German playwright Bertolt Brecht in the 1930s.
The Brechtian "direct address" technique, one of the characteristics that made the American TV series House of Cards so successful, is employed to "break the fourth wall" – the imaginary wall between the actors and audience  – and serves a clear purpose: it makes viewers less emotionally attached to the characters and the narrative, it makes them more conscious and less likely to 'lose themselves' in the show they are watching, and is meant to provoke a social-critical audience response.
But this is exactly the faux pas China's ubiquitous 'creative inserted ads' make in letting popular TV drama characters promote a new app or soda; it is not meant to provoke a social-critical response, it is meant to advertise a product. But by alienating audiences from the show for a commercial and non-meaningful purpose, they actually reach the opposite effect of what their marketing objective is. Audiences become annoyed, less engaged, and 'exit the show' (in Chinese, the term '出戏' [disengage from the performance] is used).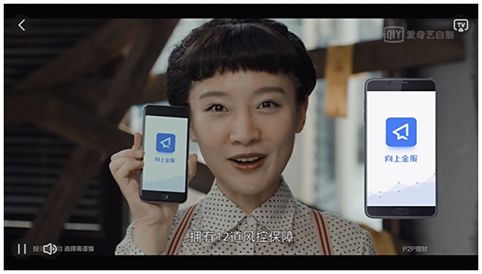 "These kind of ads make the entire drama seem so low," a typical comment on Weibo says. "What can we do? As long as people pay for it, they'll do it," others say.
Despite the recent attack on China's 'branded entertainment,' there is no sign of a change in these marketing techniques. Perhaps, if critique persist, this might change in the future. For now, disgruntled viewers turn to social media to vent their frustrations: "These ads completely make me lose interest in the story, they need to be criticized. I'm happy someone stood up to say it."
By Manya Koetse
Follow @whatsonweibo
References
Beijing Daily (北京日报). 2017. "创意中插广告泛滥,唯独缺了创意" [The Overflow of Creative Inserted Ads, Only They're Lacking Creativity] (in Chinese). Beijing Daily, Oct 18. Available online http://bjrb.bjd.com.cn/html/2017-10/18/content_183998.htm [Jan 6th 2019].
Doland, Angela. 2017. "China's online TV pushes product placement to crazy levels. Even crazier: Viewers don't mind." Ad Age, May 16. Vol.88(10), p.0030.
Huan Chen , En-Ying Lin , Fang Liu & Tingting Dai. 2013. "'See Me or Not, I Am There': Chinese White-Collar Moviegoers' Interpretation of Product Placements in Chinese Commercial Movies." Journal of Promotion Management, 19:5, 507-533.
Li, Hongmei. 2016. Advertising and Consumer Culture in China. Cambridge: Polity Press.
Spotted a mistake or want to add something? Please let us know in comments below or email us.
©2019 Whatsonweibo. All rights reserved. Do not reproduce our content without permission – you can contact us at info@whatsonweibo.com