Top Weibo Accounts of 2018: Most Popular Celebrities on Sina Weibo
Top Weibo Celebs: these are the most popular Weibo accounts of 2018.
They are the celebrities with the most followers on social media in the world, yet some of their names barely come up in English-language media at all. What's on Weibo lists the top 10 celebrities with most followers on Weibo in 2018.
The top 5 celebrities with the most followers on Twitter have been unchanged for a long time.
They are Katy Perry (@katyperry, 107+ million followers), Justin Bieber (@justinbieber, 104+ million), Barack Obama (@BarackObama, 102+M), Rihanna (@rihanna, 88+M), and Taylor Swift (@taylorswift13, 83+M).
The top 10 of Weibo celebrities with the most followers has also barely changed over the past years. And yet, the names of Xie Na or Yang Mi might not sound as familiar to many outside of China.
After our top 10 lists of 2015 and that of 2017, here is an updated list of most popular Weibo accounts of 2018.
Although most of the names in the list are still the same as before, there are some changes too. Both AngelaBaby and Yang Mi have gained respectively more than 16 and 25 million fans since 2017. Guo Degang is no longer in the top 10, and has been taken over by the only newcomer in this top 10: Deng Chao.
Check out the latest changes and introductions here! >
1. Xie Na 谢娜
117.310.720 fans
The one and only absolute number one this list is the 'Queen of Weibo' Xie Na (1981), also nicknamed 'Nana' – the extremely popular Chinese singer, actress and designer.
One of the reasons she has become so famous in mainland China is that she is the co-host of Happy Camp (快乐大本管), which is one of China's most popular variety TV shows. She presents the show together with, amongst others, colleague He Jiong, who is the number two in this list.
Xie Na stars in many popular Chinese films and television series. She has also released several albums, founded a personal clothing line, and published two books.
Xie Na made headlines in March 2017, becoming #1 trending topic on Weibo, when she announced she would go to Italy as an overseas student to study design.
In 2018, Xie Na participated in the Mango TV television programme 'Viva La Romance' (妻子的浪漫旅行), in which couples reflect on their marriage and relationship, with her husband Zhang Jie, with whom she had twin daughters earlier in 2018.
Before getting married to Chinese singer Zhang Jie, Xie Na was in a 6-year relationship with her 'Happy Camp' colleague Liu Ye.
2. He Jiong 何炅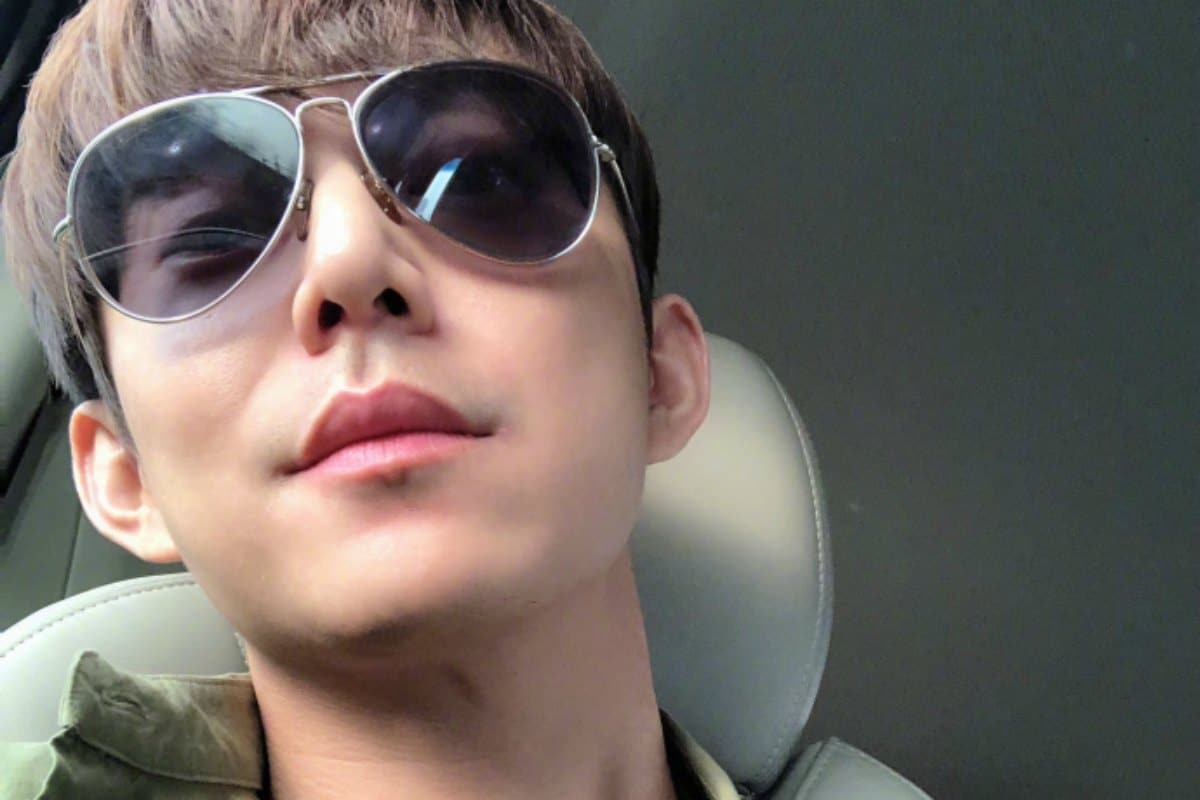 105.361.428 fans
He Jiong (1974) has been the host of China's popular Happy Camp TV show for over ten years. He is also a singer, actor, and used to be an Arabic teacher at Beijing's Foreign Studies University. Chinese media have called He Jiong "a key figure in China's entertainment industry."
'Happy Camp' (快乐大本馆) is a prime-time variety show aired by Hunan TV. It is one of China's most popular TV shows in China. With a viewership of tens of millions, it often holds first place in China's total viewing ratings.
In 2017, both He Jiong and Xie Na made it to the Guinness Book of Records for being the male and female with the most Weibo followers.
3. Yang Mi 杨幂
97.106.954 fans
The beautiful actress and singer Yang Mi (1986) went from number 8 to 4 in this list since last year. She gained fame and popularity through her various roles in Chinese hit tv dramas. Born in Beijing, Yang started her acting career at the age of 4.
Yang starred in many successful tv dramas, including in Eternal Love (三生三世十里桃花) and The Interpreters (亲爱的翻译官). Yang is now seen as one of China's biggest actresses, and also as one with the most commercial value; she recently became the brand ambassador for Estee Lauder (雅诗兰黛) in 2017 and also became a new face for Michael Kors in that same year.
This year, Yang stars in the much-anticipated movie Baby (宝贝儿), in which she plays a poor girl that is fighting for the life of a baby with disabilities.
4. Angelababy 杨颖
97.043.510 fans
'Angelababy' (nickname for Yang Ying aka Angela Yeung, 1989) has practically become a household name in China over the past few years. The actress and model started her acting career in 2007 and has taken on many roles in different movies and TV dramas.
Angelababy especially made headlines when she married Chinese famous actor Huang Xiaoming in 2015 and took extravagant pre-wedding photos in Paris. In the same year, she also set off a firestorm of debate when she underwent a medical examination to prove that she did not have facial plastic surgery to defend herself in a court case against a beauty clinic.
Angelababy is one of China's "New Four Dan Actresses" according to the 2013 Southern Metropolis Daily, meaning she is generally perceived as one of China's most bankable actresses.
5. Chen Kun 陈坤
90.616.162 fans
Chinese top actor and singer Chen Kun (1979, Chongqing) was the number 3 last year, so he lost his top 3 position to Yang Mi and Angelababy.
Chen is known for his roles in, amongst others, Painted Skin and Balzac and the Little Chinese Seamstress.
He also plays in 2018 Chinese television series The Rise of Phoenixes (天盛长歌), which is also available on Netflix.
Chen Kun, sometimes also known as Aloys Chen, is not only popular because of his acting work, but also for his looks – he is known to have a large gay fanbase. He is not shy about his looks, and likes to post a lot of photos of himself on his Weibo page.
6. Vicky Zhao 赵薇
84.912.880 fans
Still the number six in this list is Vicky Zhao (1976). Zhao is a Chinese film star, singer, entrepreneur and director. She is also known for her work as the face for various brands, which has added to her wealth: she was named the world's wealthies working actress by Forbes in 2015 .
Together with actresses Zhang Ziyi, Zhou Xun and Xu Jinglei, she belongs to China's 'Four Dan Actresses' (四大花旦, the four greatest actresses of mainland China) from the early 2000s. In the list of the 'New Four Dan actresses', there is Angelababy, number 4 in this list, who ironically is now the wife of Zhao's former partner.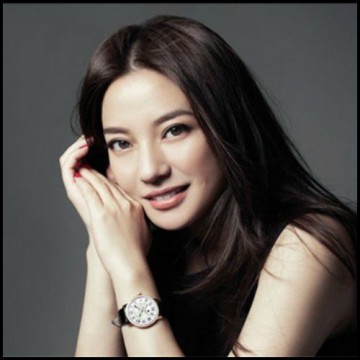 Zhao is now married to Huang Youlong, with whom she has a daughter. The couple made it to a list of the world's wealthiest young billionaires in 2016. Zhao has a passion for wine; she bought her own vineyard in France in 2011.
Zhao Wei regularly updates her Weibo, where she posts about her work as an actress, her photoshoots, and her ambassador work for good causes.
7. Yao Chen 姚晨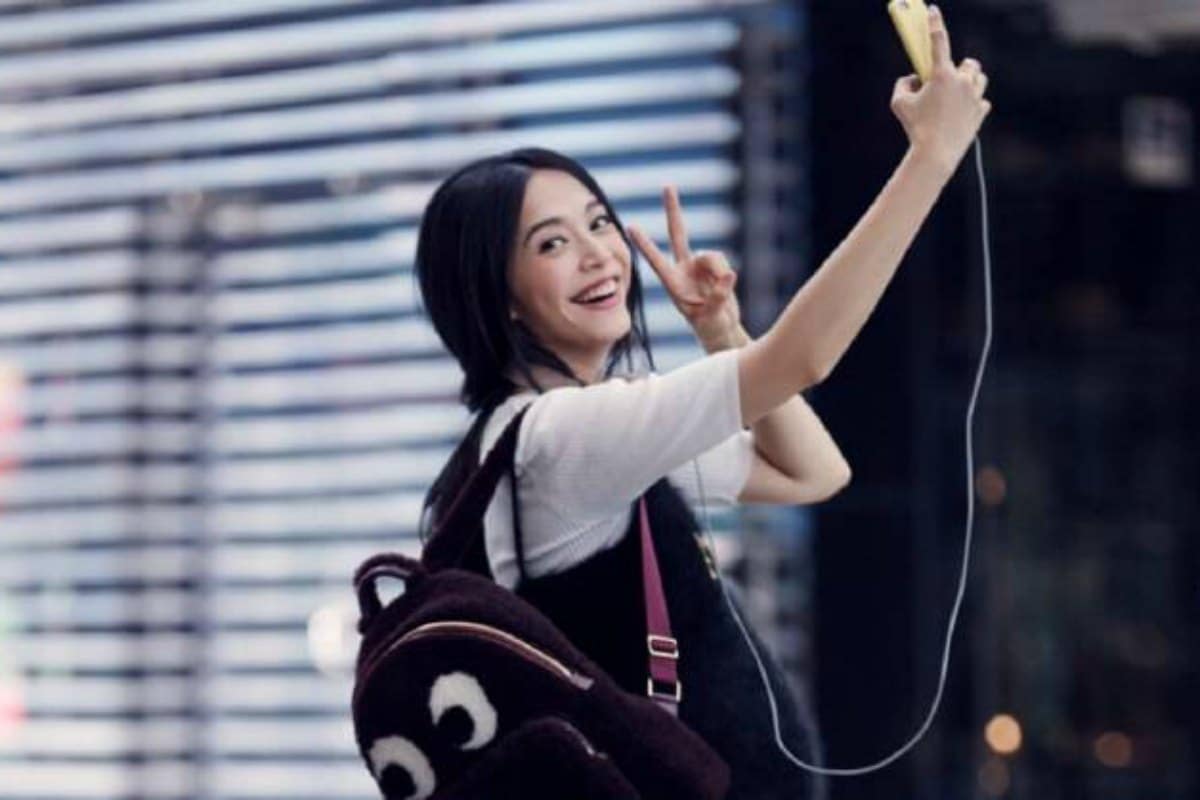 80.021.355 fans
In our 2015 list of Weibo's biggest celebrities, Yao Chen was ranking first with 78 million followers. In our 2017 list, she ranked fifth with 80,5 million. But she has dropped in the number of people following her since then, thus also has dropping a few places in this list.
Fujian-born Yao Chen (1979) is a Chinese actress and Weibo celebrity, who was mentioned as the 83rd most powerful woman in the world by Forbes magazine in 2014. Being the first-ever Chinese UNHCR Goodwill Ambassador, she is also called 'China's answer to Angelina Jolie' (Telegraph).
Yao Chen is not necessarily China's number one actress, but she was one of the first celebrities to share her personal life on Weibo since 2009, and interact with her fans. On Weibo, she talks about her everyday life, family, news-related issues, work, and fashion. She posts personal pictures every day.
The combination of her popularity due to acting work, combined with her frequent Weibo updates and closeness to her fans, have made Yao Chen a huge Weibo celebrity.
This year, Yao stars in Lost, Found, a feminism-themed film released in October.
8. Ruby Lin 林心如
76.368.428 fans
Ruby Lin Xinru (1976) is the first Taiwanese name in this list. She is an actress, producer, and singer, who especially became famous because of her role in TV drama My Fair Princess (1998). Since then she has starred in many different TV series.
Ruby is married to actor Wallace Huo, who starred in popular Chinese TV drama Ruyi's Royal Love in the Palace (如懿传). They have one child together.
The couple has often been a target of cyberbullying, which is believed to be the reason why Huo closed his Weibo account in September of 2018. Lin posts regular updates on Weibo.
9. Deng Chao 邓超
73.968.964 fans
Deng is the only newcomer in this top 10 list. Deng Chao (1979) is a Chinese actor, director, and singer. He is, amongst others, known for his role in the popular variety program 'Keep Running' (奔跑吧).
Films in which Deng played, such as The Mermaid (2016) or Duckweed (2017), are among the highest-grossing Chinese films of all times in China. In 2017, Deng was crowned Best Actor at the Golden Rooster Awards for his performance in The Dead End (2015).
Shadow is an upcoming Chinese historical film directed by Zhang Yimou in which Deng also stars, together with his wife Sun Li (孙俪).
10. Jimmy Lin 林志颖
71.422.326 fans
Jimmy Lin (Lin Zhiying, 1974) is a famous Taiwanese actor and singer and race car driver. He is one of the top rally racers of China, but is also very successful in his showbiz career as actor and singer.
Over the past few years, Lin's participation in the Chinese hit reality show Where Are We Going, Dad? has contributed to his success on Weibo.
For some time Lin dated Ruby Lin, number 7 on this list. Now he is married to model Kelly Chen (陈若仪), with whom he has three children.
He regularly updates his Weibo profile, talking about his work, his personal life, and posting pictures of him with his race cars.
By Manya Koetse
Follow @whatsonweibo
Spotted a mistake or want to add something? Please let us know in comments below or email us.
©2018 Whatsonweibo. All rights reserved. Do not reproduce our content without permission – you can contact us at info@whatsonweibo.com
About Lipstick King's Comeback and His 'Mysterious' Disappearance
After Li Jiaqi's return to livestreaming, the 'tank cake incident' has become the elephant in the room on social media.
Earlier this week, the return of China's famous livestreamer Li Jiaqi, also known as the 'Lipstick King', became a hot topic on Chinese social media where his three-month 'disappearance' from the social commerce scene triggered online discussions.
He is known as Austin Li, Lipstick King, or Lipstick Brother, but most of all he is known as one of China's most successful e-commerce livestreaming hosts.
After being offline for over 100 days, Li Jiaqi (李佳琦) finally came back and did a livestreaming session on September 20th, attracting over 60 million viewers and selling over $17 million in products.
The 30-year-old beauty influencer, a former L'Oreal beauty consultant, rose to fame in 2017 after he became a successful livestreamer focusing on lipstick and other beauty products.
Li broke several records during his live streaming career. In 2018, he broke the Guinness World Record for "the most lipstick applications in 30 seconds." He once sold 15000 lipsticks in 5 minutes, and also managed to apply 380 different lipsticks in another seven-hour live stream session. Li made international headlines in 2021 when he sold $1.9 billion in goods during a 12-hour-long promotion livestream for Alibaba's shopping festival.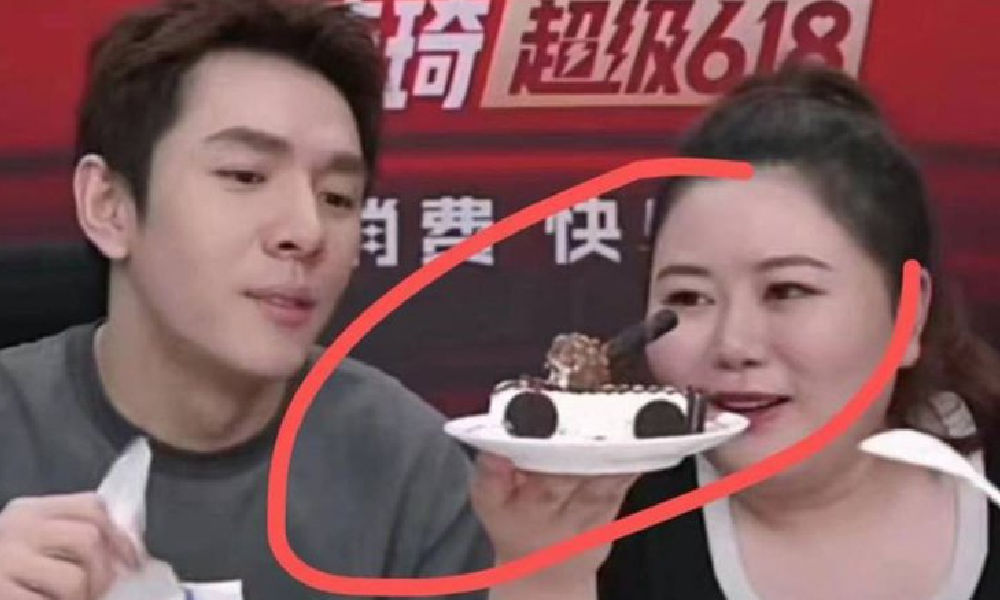 But during a Taobao livestream on June 3rd of this year, something peculiar happened. After Li Jiaqi and his co-host introduced an interestingly shaped chocolate cake – which seemed to resemble a tank, – a male assistant in the back mentioned something about the sound of shooting coming from a tank ("坦克突突").
Although Li Jiaqi and the others laughed about the comment, Li also seemed a bit unsure and the woman next to him then said: "Stay tuned for 23:00 to see if Li Jiaqi and I will still be in this position."
The session then suddenly stopped, and at 23:38 that night Li wrote on Weibo that the channel was experiencing some "technical problems."
But those "technical problems" lasted, and Li did not come back. His June 3rd post about the technical problems would be the last one on his Weibo account for the months to come.
The 'cake tank incident' (坦克蛋糕事件) occurred on the night before June 4, the 33rd anniversary of the violent crackdown of the Tiananmen student demonstrations. The iconic image of the so-called 'tank man' blocking the tanks at Tiananmen has become world famous and is censored on China's internet. The control of information flows is especially strict before and on June 4, making Li's 'tank cake incident' all the more controversial.
But no official media nor the official Li Jiaqi accounts acknowledged the tank cake incident, and his absence remained unexplained. Meanwhile, there was a silent acknowledgment among netizens that the reason Li was not coming online anymore was related to the 'tank cake incident.'
During Li's long hiatus, fans flocked to his Weibo page where they left thousands of messages.
"I'm afraid people have been plotting against you," many commenters wrote, suggesting that the cake was deliberately introduced by someone else during the livestream as a way to commemorate June 4.
Many fans also expressed their appreciation of Li, saying how watching his streams helped them cope with depression or cheered them up during hard times. "What would we do without you?" some wrote. Even after 80 days without Li Jiaqi's livestreams, people still commented: "I am waiting for you every day."
On September 21st, Li Jiaqi finally – and somewhat quietly – returned and some people said they were moved to see their lipstick hero return to the livestream scene.
Although many were overjoyed with Li's return, it also triggered more conversations on why he had disappeared and what happened to him during the 3+ months of absence. "He talked about a sensitive topic," one commenter said when a Weibo user asked about Li's disappearance.
One self-media accountpublished a video titled "Li Jiaqi has returned." The voiceover repeatedly asks why Li would have disappeared and even speculates about what might have caused it, without once mentioning the tank cake.
"This cracks me up," one commenter wrote: "On the outside we all know what's going on, on the inside there's no information whatsoever."
"It's tacit mutual understanding," some wrote. "It's the elephant in the room," others said.
Some people, however, did not care about discussing Li's disappearance at all anymore and just expressed joy about seeing him again: "It's like seeing a good friend after being apart for a long time."
By Manya Koetse 
Elements in the featured image by @karishea and @kaffeebart.
Get the story behind the hashtag. Subscribe to What's on Weibo here to receive our weekly newsletter and get access to our latest articles:
Spotted a mistake or want to add something? Please let us know in comments below or email us. First-time commenters, please be patient – we will have to manually approve your comment before it appears.
©2022 Whatsonweibo. All rights reserved. Do not reproduce our content without permission – you can contact us at info@whatsonweibo.com.
Chinese Actor and State Security Ambassador Li Yifeng Detained for Soliciting Prostitutes
Li Yifeng is not exactly living up to his role as spokesperson for the Ministry of State Security.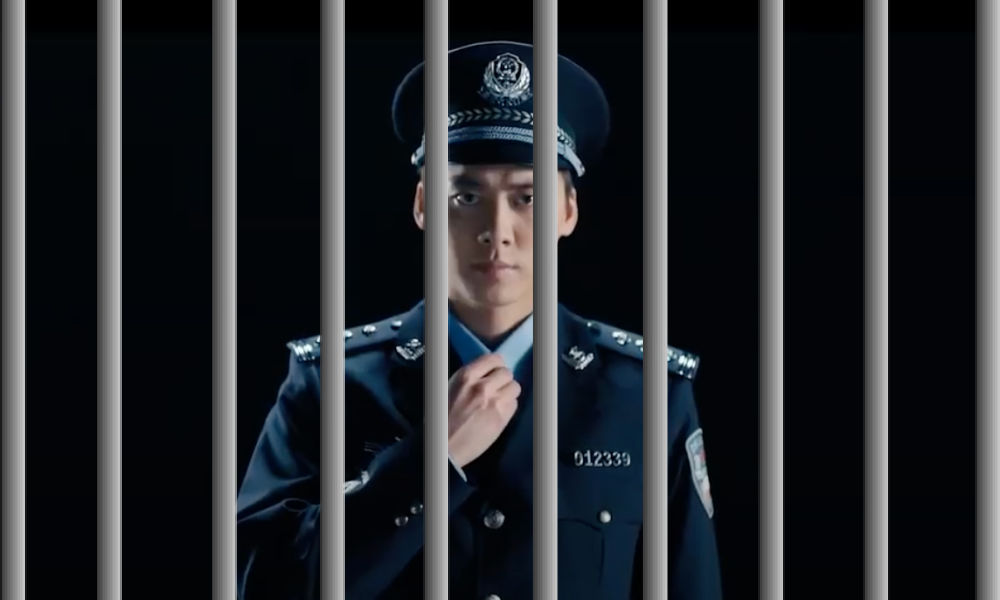 Chinese actor and singer Li Yifeng (李易峰) went top trending on Chinese social media today. The actor, who previously starred as brand ambassador for the Ministry of State Security and played Mao Zedong in The Pioneer, has been detained for visiting prostitutes.
On January 10 of 2021, China celebrated its very first National Police Day to give full recognition to the police and national security staff for their efforts. For this special day, the Ministry of State Security launched a promo video starring Chinese actor Li Yifeng as the National Police Ambassador (#李易峰国安形象传片#). But today, it turned out that Li might not have been the best man for the job.
Chinese official media reported on September 11 that the 35-year-old actor has been detained for soliciting prostitutes. The hashtag "Li Yifeng Detained for Visiting Prostitutes" (#李易峰多次嫖娼被行政拘留#) received nearly two billion views on Weibo on Sunday; the hashtag "Beijing Police Informs that Li Yifeng Solicited Prostitutes" (#北京警方通报李易峰多次嫖娼#) received a staggering three billion views.
Shortly after the news was announced, various brands for which Li served as a brand ambassador announced that they were no longer working with the actor. Lukfook Jewellery, Mengniu Dairy, Honma Golf, Panerai, Prada, Sensodyne, King To Nin Jiom, and other brands declared that they had terminated their contract with Li (#多个品牌终止与李易峰合作#).
Li rose to fame in 2007 when he participated in the Chinese My Hero talent show. He later debuted as a singer and became a successful actor, starring in various Chinese TV dramas and films. Li became especially popular after starring in Swords of Legends and won an award for his role in the 2015 Chinese crime film Mr. Six (老炮儿). He would go on to win many more awards. One of his biggest roles was starring as Mao Zedong in the 2021 blockbuster The Pioneer (革命者).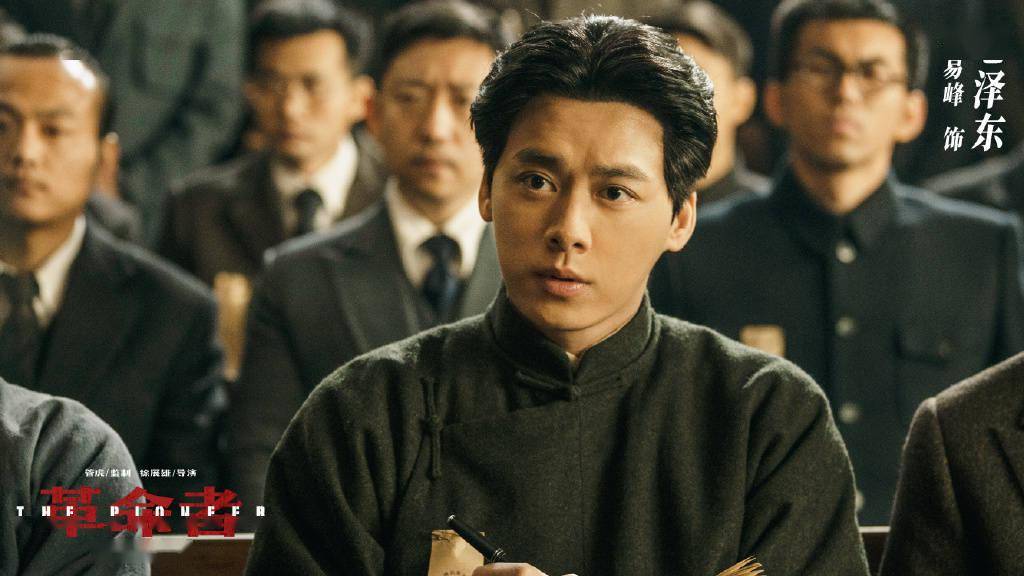 According to Global Times, Li was previously announced as one of the celebrities attending the Mid-Autumn Festival Gala on CCTV on Saturday night, but his name was later deleted from the program.
"I had never expected my idol to collapse like this," some disappointed fans wrote on Weibo.
In a 'super topic' community dedicated to the star, some fans would not give up on their idol yet: "Where is the proof? Besides the Beijing police statement, where is the actual proof?"
On Li Yifeng's Weibo page, where the actor has over 60 million fans, nothing has been posted since September 5.
The Huading Awards, a famous entertainment award in China, announced that they cancelled Li Yifeng's title of "Best Actor in China" (#华鼎奖取消李易峰中国最佳男主角等称号#).
"He lost all he had overnight," some commenters wrote. "Celebrities generally get cancelled for two things: one is evading taxes, the other is sleeping around," one popular comment said: "So in a nutshell, pay your taxes and don't sleep around.*"
"Why do you even need to see a prostitute when you're so good-looking?" others wondered.
One Weibo user (@大漠叔叔) wrote: "Have a good head on your shoulders and just remember one thing. It does not matter how good your reputation is, or how many titles you have, how much the audience loves you, how much the fans embrace you, how many awards you get, it won't protect you. Stay clear-headed, merit does not outweigh faults! You can't cross the moral bottomline nor cross the boundaries of the law. You can be canceled just like that."
By Manya Koetse 
* This comment is loosely translated here, but the Chinese is quite funny because the words 'taxes' and 'sleeping' sound similar. "明星塌房的两个主要原因:一个睡,一个税。 简而言之:该税的税,不该睡的别睡."
Get the story behind the hashtag. Subscribe to What's on Weibo here to receive our weekly newsletter and get access to our latest articles:
Spotted a mistake or want to add something? Please let us know in comments below or email us. First-time commenters, please be patient – we will have to manually approve your comment before it appears.
©2022 Whatsonweibo. All rights reserved. Do not reproduce our content without permission – you can contact us at info@whatsonweibo.com.