Top 10: Overview of China's Most Popular TV Dramas of Summer 2018
These are the top-scoring TV dramas in China of this moment – and they are all produced in the PRC.
Turn on the airconditioning and get ready for some binge watching; these are the top trending TV dramas in China to watch this summer.
China still has one of the most booming TV drama industries in the world, with dozens of new dramas being released every month, drawing in millions of viewers through the country's most popular online video streaming platforms.
We've compiled a top ten of most popular Chinese TV dramas based on the current popular charts of the leading websites in Chinese online video, including Tencent Video, iQiyi, Sohu, Youku, LeTV, 360kan, Sogou Video, along with Baidu's and Weibo's popular TV drama charts.
Like fashion and music, TV drama trends constantly change with the times and seasons. This summer, Chinese viewers are mostly into dramas that are themed around (historical) love stories and suspense. What is noteworthy is that the often very popular fantasy & martial art series, Sino-Japanese war dramas, and the ever-popular South-Korean tv dramas are not making it to the list of top-watched series this time; the current top 10 series are all produced in mainland China.
This list has been compiled by combining the top ranking lists of this moment to make sure we have all the current top-scoring TV dramas in China included. Please note that some of these series are currently still airing and have no English subtitles available at this time. Some links we provide here (such as those to Viki) have content restrictions depending on location. To circumvent you could consider purchasing a vpn (read more).
These are the dramas Chinese netizens are watching the most right now:
#10. Shanghai Women's Manual (上海女子图鉴)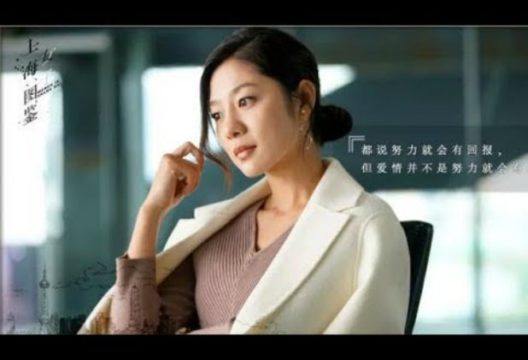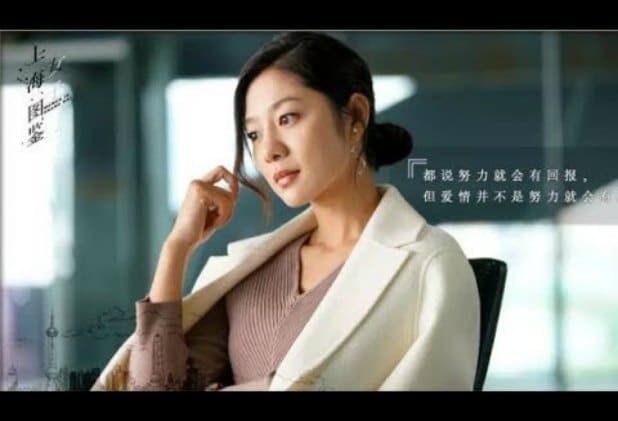 Mainland China
Genre: urban, romance
Directed by: Cheng Liang, 程亮
Episodes: 20, start May 8 2018, by Youku
Chinese video platform Youku released Shanghai Women's Manual (or Women in Shanghai) last May, following the series Beijing Women Manual; both series are adapted from 2016 popular Japanese drama series Tokyo Joshi Zukan.
This successful TV drama, that currently ranks number 5 in Youku top 30, stars actress Wang Zhen'er (王真儿) as Luo Haiyan – a small-town girl who tries to make it in the big city.
The series revolves around career and romance in Shanghai, following Luo's life from the days of university graduation to her first struggles and successes in the corporate world. Throughout Luo's career path, her university sweetheart Zhang Tianhao (played by Taiwanese actor Li Chengbin 李程彬) keeps on playing an important role in her life.
Two pluspoint aspects of this series; the scenery is enjoyable (nice images of Shanghai streets and aerial views), and some of the music used in the episodes is great. The TV drama can be watched here (no subtitles, if you know of where to watch with English subtitles please leave comment).
#9. On Fire (走火)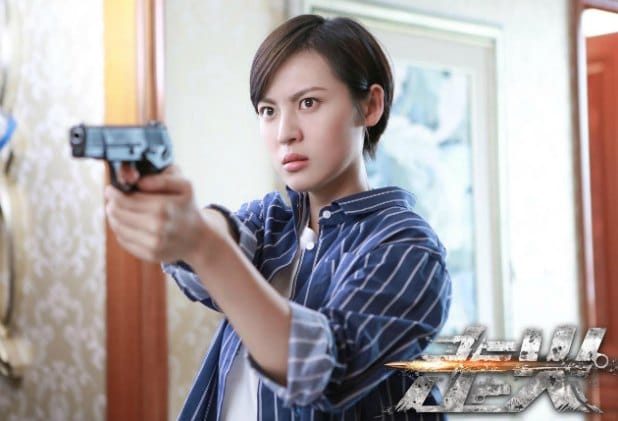 Mainland China
Genre: suspense, crime
Directed by: Li Xiaoping 李小平 and Li Xiaoting 李小亭
Episodes: 40, start June 6 2018, by Zhejiang TV
Ranking no.4 in Weibo's current most popular charts of the day and no.6 in Youku top 30, On Fire or Flame (走火) is a TV drama about a group of young police officers facing complicated and serious cases.
#8. White Deer Plain (白鹿原)
Mainland China
Genre: Contemporary historical drama
Directed by: Liu Jin 刘进
Episodes: 77, start July 16 2017
Currently ranking first in Baidu's popular drama charts and number two in LeTV top 10, White Deer or White Deer Plain is a succesful tv drama that is based on the award-winning Chinese literary classic by Chen Zhongshi (陈忠实) from 1993.
The preparation and production of White Deer Plain was certainly not rushed; it reportedly took 17 years before this TV drama finally went on air.
This work's success in China has previously been compared to that of One Hundred Years of Solitude by Gabriel García Márquez. White Deer Plain was previously also turned into a movie (2011).
The historical epic follows the stories of people from several generations living on the 'White Deer Plain,' or North China Plain in Shanxi province, during the first half of the 20th century. This tumultuous period sees the Republican Period, the Japanese invasion, and the early days of the People's Republic of China.
The series is great in providing insights into how people used to live, from dress to daily life matter. The scenery and sets are beautiful. Some Youtube channels work on providing subtitles for this show, but we couldn't find one channel with complete English subtitles yet.
#7. Great Expectations (远大前程)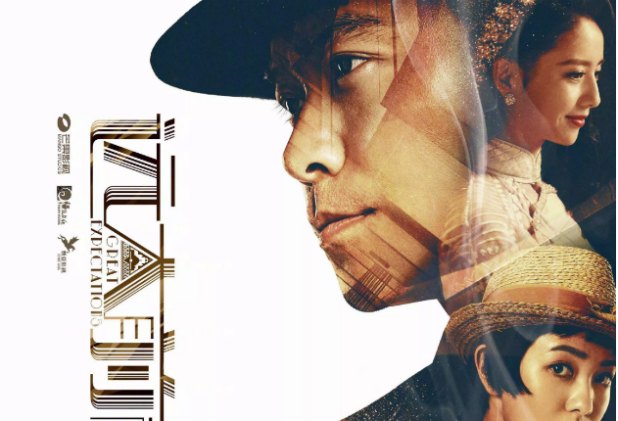 Mainland China
Genre: Period drama, romance
Directed by: Xie Ze and Chen Xitai 谢泽、陈熙泰
Episodes: 48, start April 1 2018, by Hunan TV
Scoring number one position in the LeTv popular dramas chart, Great Expectations is set in Shanghai in the early 20th century.
The drama follows the story of Hong Sanyuan (played by Chen Sicheng 陈思成), who has come to Shanghai from a small town in search for a better life together with his mother and close friend Qi Lin. The new life in Shanghai does not come easy, however, and Hong gets wound up in political affairs and power struggles as he transforms from a street hooligan to a revolutionary.
Fun fact: besides starring in this TV drama as the main actor, Chen Sicheng is also the screenwriter and producer of Great Expectations. Drama is available through Viki here.
#6. Dr. Qin Medical Examiner 2 (法医秦明2清道夫)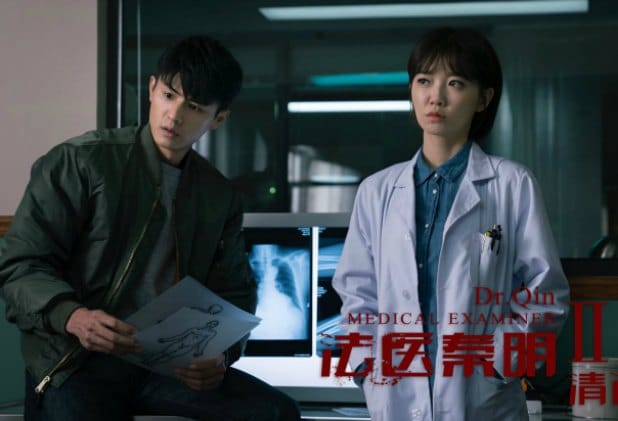 Mainland China
Genre: crime
Director: Li Shuang, Chen Jiahong 李爽、陈嘉鸿
Episodes: 20, June 15th 2018, Sohu TV
This series is currently ranking number one in the Sohu hot drama charts. It is the sequel to one of the most successful network dramas on Sohu TV: Medical Examiner Dr. Qin (法医秦明), an adaptation from best-selling novels by Chinese forensic expert Dr. Qin Ming.
The series sheds light on the profession of forensic doctors, following their hardships and professional working attitudes, and stars Eric Liu Dong Qin, Liu Chang, and Yu Shasha. The original series is now available on Viki with subtitles.
#5. Patriot (爱国者)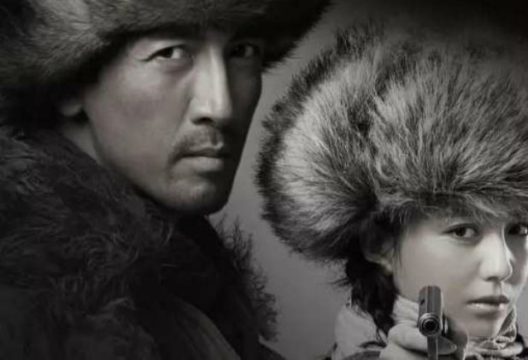 Mainland China
Genre: Historical drama
Directed by: Gong Chaohui (龚朝晖)
Episodes: 50, June 9 2018, Jiangsu
Zhang Luyi (张鲁一) and Tong Liya (佟丽娅) star in this 50-episode drama that is curerently number two in Weibo's popularity charts, getting a 7.1 rating at Sogou Video.
As the only series in this list, it is set at the time of the Second Sino-Japanese war (1937-1945), and tells the story of underground Communist party member Song Xiaqiao on a secret mission, who has to deal with spies and traitors. His love interest is played by the beautiful Tong Liya.
The marketing posters for this TV drama really stand out; they are original and quite stunning. Available to watch on YouTube (Chinese).
#4. Love Won't Wait (如果,爱)
Mainland China
Genre: Urban, family drama
Directed by: Zhang Zheshu (张哲书)
Episodes: 47, May 27 2018, Mango TV and others
After 40 years of hard work, Wan Shicheng (Zhng Shuangli 张双利) has succeeded in establishing the biggest restaurant in the city. Despite his success, his family and daughters are facing many struggles – one of them, played by Cecilia Cheung (张柏芝), is caught in an abusive relationship while the other becomes pregnant after a one-night stand.
Love Won't Wait is the top scoring tv drama in iQiyi charts at time of writing, and is ranking number 4 in Weibo's popularity charts. The series can be viewed here (no English subtitles, let us know if available.)
#3. The Way We Were (归去来)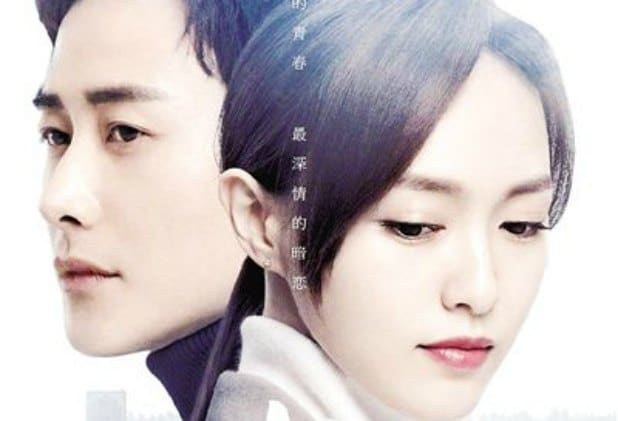 This is the number one show at 360kan and Youku, and top scoring show in Tencent Video this week.
Shu Che (Luo Jin 罗晋), Xiao Qing (Tiffany Tang 唐嫣), Liao Ying (Amelie Xu 许龄月) and Ning Ming (Tim Yu) are Chinese children from rich households living in the US. The TV drama follows the trials and tribulations of these students and their elite lives – facing challenges in love and legal battles.
The Way We Were is available for viewing on Viki or through Youtube (above) with subtitles.
#2. Summer's Desire (泡沫之夏)
Mainland China
Genre: Youth drama, romance
Directed by: Yu Zhonzhong (于中中)
Episodes: 36, May 8 2018, by Zhejiang TV, iQiyi and others
The number one hottest tv drama at Sogou at time of writing, also ranking number three at Weibo's weekly best-rated tv drama's, is "Summer's Desire."
The popular TV series is based on the 2007 novel Summer of Foam by Ming Xiaoxi. It stars Zhang Xueying (张雪迎), Qin Junjie (秦俊杰), Madina Memet, and Huang Shengchi (黄圣池) and focuses on the love story between female protagonists Yin Xiamo and Ou Chen and Luo Xi.
#1. Lost in 1949 (脱身)
Mainland China
Genre: Suspense, historical drama
Director: Lin Ke (林柯)
Episodes: 47, June 11 2018
Lost in 1949 is the number one TV drama on Weibo's popularity charts this week, along with the top scorer on iQiyi, and scoring a 8.8 rating on Tencent's Video.
The stars of this spy drama are Chen Kun (陈坤) and Wan Qian (万茜). Chen actually plays two different roles in this drama.
The story is set in early 1949 at the time of the Chinese Communist Revolution. Huang Liwen is on her way to Shanghai to mourn her lost husband when she runs into Qiao Zhicai, who has been released from prison and is on a mission to find the person who framed him. In a coincidence meting, the suitcases of Qiao and Huang get mixed up. Huang's suitcase contains an important item she needs to deliver to the underground organization of the communist party. It is the beginning of their adventure and lovestory, in which the protagonists's devotion to their country plays an important role.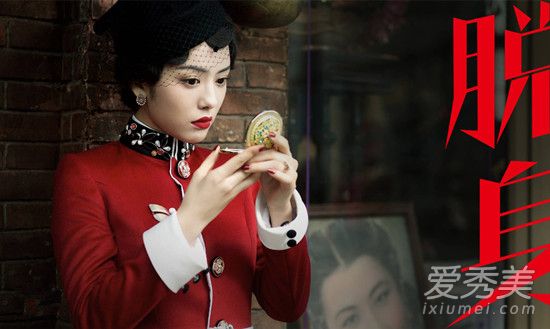 Want to read more? Check out:
– Top 10 of TV Drama in China 2017
– Top 5 of Best Drama Series Winter 2017/2018
– Best TV Dramas in China Summer 2017
– Most Popular Television Series in China in 2016
– Top TV Drama 2015
By Manya Koetse
Follow @whatsonweibo
Spotted a mistake or want to add something? Please let us know in comments below or email us.
©2018 Whatsonweibo. All rights reserved. Do not reproduce our content without permission – you can contact us at info@whatsonweibo.com.
China's Online 'Baoman' Community Shut Down: Behind Rage Comics (Baozou Manhua)
Why have China's most popular Rage Comics (Baozou Manhua) channels been shut down?
Rage Comics, known as Baozou Manhua in Chinese, have become a widespread phenomenon on Chinese social media over the past decade. Online censors are now targeting channels spreading these popular webcomics, which serve as a humorous weapon to China's younger generations. What's on Weibo explains.
Sixteen Weibo accounts relating to Rage Comics (暴走漫画) were shut down by Sina Weibo administrators this week for allegedly "insulting" and "slandering" the names of Chinese heroes and martyrs.
The official Weibo administrator account (@微博管理员) issued a statement in the evening of May 17, writing:
"In accordance with the Law on the Protection of Heroes and Martyrs (英雄烈士保护法), the Cybersecurity Law (网络安全法), and other legal guidelines, Weibo has fulfilled its corporate responsibility (..) and has focused on disposing of harmful information that insults, slanders, or in any other way infringes on the name, portrayal, or reputation of heroes."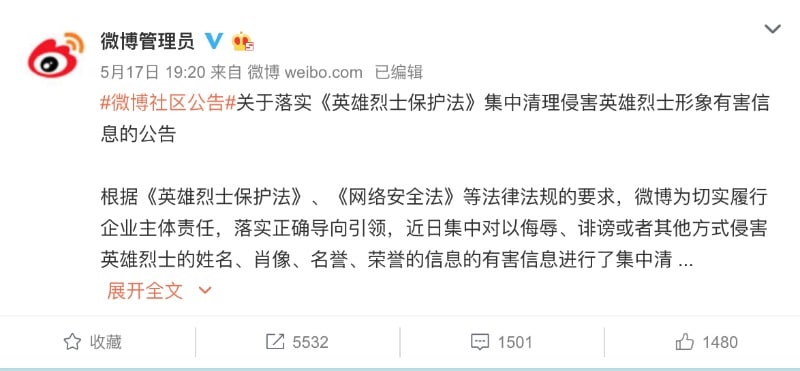 Among the banned Weibo accounts are @Baozoumanhua (@暴走漫画), @Baozoudashijian (@暴走大事件), @HuangJiguang (@黄继光砸缸) and @DongCunRuiattheoffice (@办公室的董存瑞) – all very popular channels through which China's so-called 'Rage Comics' are created and spread.
The ban also goes beyond Weibo, affecting Rage Comics accounts on Q&A platform Zhihu.com, video-streaming sites Youku and iQIYI, and official Baozou Manhua websites.

China's Online 'Baoman' Community

What are Rage Comics? Many internet users will be familiar with the online crude and simple online comics featuring various characters, often created with simple drawing software such as MS Paint, telling stories about everyday annoyances or personal embarrassments, and ending with a punchline. The jokes are often straightforward and politically incorrect (MacDonald 2016).
This genre of webcomics first surfaced in North America on the English-language website 4chan, after which it became more widespread in online communities such as Tumblr, Reddit, and beyond.
The Chinese translation of 'Rage Comics' is Bàozǒu Mànhuà (暴走漫画), with 'baozou' literally meaning 'out of control', and 'manhua' meaning 'sketches', popularized through the Japanese manga term. The term baozou manhua is also abbreviated as Baoman (暴漫).
Baoman became more popular in mainland China when 'Wang Nima' (@王尼玛 on Weibo) launched the website baozoumanhua.com (now offline) in 2008, inspired by the success of the webcomics on English-language online communities (Chen 2014, 690).
The website baozoumanhua.com became a thriving online community and media platform – allowing users to create their own Baoman through the creator's tool (制作器), and to browse the popular comics of the day through its many channels, the 'Baozou Daily', an online forum, videos, and gif collection.
In 2012, the website officially registered the copyright of their Baoman products, as baozoumanhua.com started receiving 5000 to 8000 daily submissions of new comics (Chen 2014, 692-695); Chinese 'rage comics' then also became more widespread on platforms such as Weibo or Wechat, where these 'rage faces' are commonly sent as emoticon-like stickers during chat conversations.
Some of the popular Baoman characters are the same in China as in the US, such as 'rage guy' or 'troll face', or the 'B*tch please' meme – which is actually the face of Chinese retired professional basketball player Yao Ming responding to a journalist's question during a post-game press conference.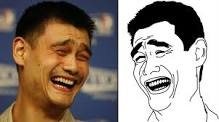 The Yao Ming image is typically used as a 'reaction face' to convey a dismissive attitude towards comments in online discussions (Knowyourmeme 2018).
But there are also typically Chinese characters or biaoqing (表情 'expressions'), for example, those based on Chinese celebrities or referencing to Chinese pop culture (Chen 2014, 695; Xu 2016).
As described by Christina Xu in the Field Guide to China's Most Indispensible Meme; although Chinese 'Baoman' and/or 'biaoqing' all started as a Chinese response to the American Rage Comics, and still use some original characters, an "entirely separate pantheon has emerged" in the PRC (Xu 2016), in which Chinese netizens have collectively built a uniquely Chinese online 'subculture' and Baoman community.
Baoman have been especially functional in China for urban Chinese youth to "vent their frustration about the inequalities they face on a daily basis," as Chen (2014) points out in "Baozou Manhua, Internet Humour and Everyday Life."
These issues go from rising unemployment to the high cost of living, or the difficulty of entering Chinese universities through the gaokao (national entrance exam) system.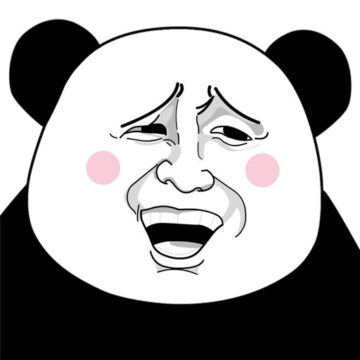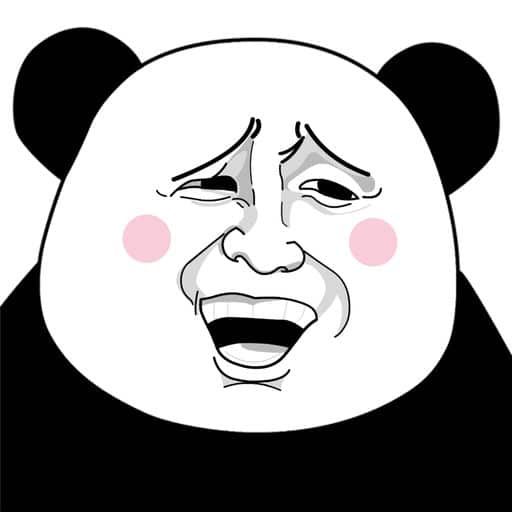 Self-mockery and self-satire is an important part of China's so-called "diaosi tribe": a huge group of Chinese youths who've labeled themselves 'diaosi' (屌丝), basically meaning "losers", as they struggle with the hardships of everyday life and growing social inequality. The ugly, amateuristic graphics of the Baozou manhua suit this youth culture, meeting their need for expression in a culture that focuses on 'keeping face' (Ma 2016, 20).
According to baozoumanhua.com founder Wang Nima, the Baoman genre provides Chinese gao gen (grassroots) netizens "a 'lance' to express themselves" (Chen 20154, 693); meaning this kind of humour can also serve as a frivolous way of resistance, using humor as a weapon to talk about daily frustrations.

No Disrepect for Chinese Heroes: A 'Ban' on Baoman

The recent ban on Baoman directly relates to a 2015 image and a 2014 short Baozou manhua video clip, which was reposted to online news app Jinri Toutiao earlier this month. Both the image and the clip joked about some of China's renowned heroes, including Chinese civil war figures Ye Ting (叶挺, military leader) and Dong Cunrui (董存瑞, PLA soldier who destroyed an enemy bunker in a suicide bombing) (Lin 2018).

(The clip in question; some commenters say the words have been taken out of context.)
In the clip, Sixth Tone reports, video host Wang Nima – wearing a 'rage face' mask as always – narrates: "Dong Cunrui stared at the enemy's bunker, his eyes bursting with rays of hate. He said resolutely, 'Commander, let me blow up the bunker. I am an eight-point youth, and this is my eight-point bunker.'" The script, Qiqing Lin writes, was meant as a pun on a KFC sandwich that was broadcasted in 2014.
Although sarcasm and crudeness are very much inherent in the Baoman humor, this does not mix well with the new law that has recently been implemented in mainland China to 'protect' its national heroes.
The Law on the Protection of Heroes and Martyrs (yīngxióng lièshì bǎohùfǎ, 英雄烈士保护法), has been introduced in March of 2018, as China Daily writes, "so that the country and the people forever remember the sacrifices made by the nation's heroes and martyrs for the good of the country."
It has thus become illegal to make fun of Chinese heroes, and people who "defame" them can now face criminal punishment.
But is this law really the only reason for the shutdown of Baoman channels? Or is it the fact that the all too popular Rage Comics are a representation of an online subculture that goes against the government's view of "healthy developments" of Chinese youth and cultural industries?
Baozoumahua.com founder 'Wang Nima', who now has over 16.6 million followers on Weibo, responded to the ban on the Baoman channels on Thursday, saying he offered his "profound apologies" for bringing an "unhealthy influence" into society. The 40,000 comments to his post were not available to view at time of writing.

The Future of China's Baozou Comics

Over the past few days, the ban on Baozou Manhua has been a huge topic of discussion on Chinese social media, although most comment threads have become publicly unavailable.
Current bans on China's most important online webcomics channels do not necessarily predict their existence and survival in the future. Over the past few months, various online (announced) bans were overturned or denied after triggering controversy (e.g. the ban on gay content or the alleged Douyin targeting of Peppa Pig).
Although channels and hashtags are easy to take offline for censors, the actual creation and spread of new and existing Baoman is virtually impossible to combat. No sources thus far have pointed towards a current ban on the actual comics themselves (just their channels).
Besides the shutdown of the various social media channels, the closure of the baozoumanhua.com media empire is a huge blow to its fans and creators. The website's founder Wang Nima's net worth is estimated to be around 4 billion yuan (±US$628 million), according to Daily Economic News (每日经济新闻).
Netflix recently paid $30 million for the Chinese animated film 'Next Gen', which is also based on the original webcomic '7723' by Wang Nima. Baozou financed and produced the film, which Chinese majors Alibaba and Wanda will reportedly release in China this summer (Amidi 2018).
Whether or not that will happen, and whether or not baozoumanhua.com will be allowed to go online again, is something to be seen.
For many netizens on Weibo, the fact that Baozuo Manhua has been punished for things in the past with a new law that has just been introduced, is something they find unjust. But there are also those who say it serves them right and that the names of Chinese heroes can not be slandered.
"Why Baozuo Manhua?", one netizen says: "Why not other programs with vulgar content? (..) It's unfair!"
Another Weibo commenter says: "China is a big country with many people, and since their education levels are unequal we need a level of control, but it doesn't mean we should control absolutely everything. If there's a problem it gets blocked and deleted, but problems do not get solved at their root."
"Wang Nima I love you, I wait for your return," one fan writes.
By Manya Koetse
Follow @whatsonweibo
References
Amidi, Amid. 2018. "Why Did Netflix Pay $30 Million At Cannes For The Chinese Animated Film 'Next Gen'?" Cartoon Brew, May 13. https://www.cartoonbrew.com/feature-film/why-did-netflix-pay-30-million-at-cannes-for-the-chinese-animated-film-next-gen-158348.html [20.5.18].
Chen, Shih-Wen. 2014. "Baozou manhua (rage comics), Internet humour and everyday life." Continuum: Journal of Media & Cultural Studies 28(5): 690-708.
China Daily. 2018. "英雄烈士保护法(yīngxióng lièshì bǎohùfǎ): Law on the protection of heroes and martyrs." China Daily, May 3. http://www.chinadaily.com.cn/a/201805/03/WS5aea50e6a3105cdcf651ba95.html [20.5.18]
Know Your Meme. 2018. "Yao Ming Face / Bitch Please." Know your Meme. http://knowyourmeme.com/memes/yao-ming-face-bitch-please [20.5.18].
Lin, Qiqing. 2018. "Popular 'Rage Comics' Brand Gagged for Making Fun of Martyrs." Sixth Tone, May 18. https://www.sixthtone.com/news/1002298/popular-rage-comics-brand-gagged-for-making-fun-of-martyrs [19.5.18].
Ma, Xiaojun. 2016. "From Internet Memes to Emoticon Engineering: Insights from the Baozou Comic Phenomenon in China." HCI (3) 9733, Lecture Notes in Computer Science (Springer): 15-27.
Xu, Christina. 2016. "A Field Guide to China's Most Indispensible Meme." Motherboard, August 1. https://motherboard.vice.com/en_us/article/bmvd74/china-meme-face-a-biaoqing-field-guide [20.5.18].
MacDonalds, Sean. 2016. Animation in China: History, Aesthetics, Media. London: Routledge.
Spotted a mistake or want to add something? Please let us know in comments below or email us.
Directly support Manya Koetse. By supporting this author you make future articles possible and help the maintenance and independence of this site. Donate directly through Paypal here. Also check out the What's on Weibo donations page for donations through creditcard & WeChat and for more information.
©2018 Whatsonweibo. All rights reserved. Do not reproduce our content without permission – you can contact us at info@whatsonweibo.com.
The Power of Peppa Pig: The Cultural Icon of China's 'Shehuiren' Punks
From children's icon to ganger pig, Peppa Pig is now banned from China's popular short video platform Douyin.
From innocent children's cartoon via subculture icon to banned topic; Peppa Pig has had a rollercoaster ride in China recently, and her own Peppa Theme Park has not even opened its doors in the PRC yet.
Over the past weekend, Chinese popular short video app Douyin (also known in English as Tik Tok) removed approximately 30,000 short videos relating to British cartoon Peppa Pig from its platform.
Douyin's "Peppa Ban" became a hot topic of debate on Chinese social media today, with the hashtag 'Douyin Blocks Peppa Pig" (#抖音封杀小猪佩奇#) receiving over 40 million views on Tuesday.
According to a list of Douyin's guidelines that have been surfacing online, Peppa is just one amongst various topics and themes banned from the platform. Other types of banned content include those relating to smoking, drinking, cross-dressing, cults or religion, and anything insulting the Chinese government.
Over the past few months, Peppa Pig has become a subversive symbol to a Chinese online youth subculture dubbed 'shehuiren' (社会人), literally 'society people', which is a group of young adults that is anti-establishment and somewhat 'punk' in their own way; going against mainstream values and, as state media outlet Global Times puts it, are "the antithesis of the young generation the Party tries to cultivate."
Shehuiren Subculture and Peppa
Now that the Peppa ban on Douyin is receiving ample attention on Chinese social media, so is the shehuiren subculture, with many people wondering what this subculture is and why Peppa Pig, a British children's cartoon, plays a part in it.
On various Chinese message boards, from Baidu Tieba to Zhihu, netizens are discussing the 'society people' – meaning not literally the people in society but the specific group of 'shehuiren' that mainly emerged from Chinese short video platforms such as Kuaishou and Douyin.
Their name derives from a meme and online slogan of "society, society" (社会社会) which basically means someone's been around the 'hood', is cool, are doing their business, know the right people, is a 'boss' or 'gangsta'.
These are some of their general characteristics:
They are usually born after 1995 (95后), aged between 17-23.
They belong to the lower class of society, have a low education and work temporary jobs.
They are active on online video platforms such as Kuaishou or Douyin and want to become internet celebrities like MC天佑 (MC Tianyou), a well-known Chinese live-streamer/rapper.
They are part of social circles run by a 'big brother' (大哥); they often hang around smoking cigarettes and playing cards.
With their hair gel and skin-tight shirts, their appearance is quite outspoken.
The shehuiren term generally refers to young men, but there are also girls and/or girlfriends, who have bleached hair and wear short skirts.
Earlier in March and April, some Chinese blogs and media (e.g. anruan.com, Sohu News) already reported on the fact that Peppa Pig had become an icon for these online youth, two years after the British cartoon entered the Chinese market in 2015.
Although you would expect golden chains and dangerous-looking tattoos on the shehuiren, the supermarket Peppa Pig plastic watches became a hit in March when live-streamers started buying and wearing them.
Peppa Pig was already known in the circles of parents and teachers before, but first really became known among Chinese netizens when a live-streamer on the Kuaishou app showed off a Peppa Pig tattoo.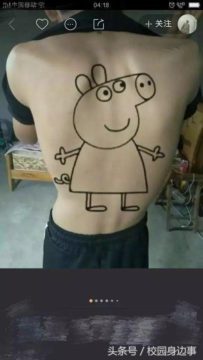 This livestreamer was actually not the first one with a Peppa Pig tattoo – in 2013, Italian footballer Alberto Giraldino also showed off a Peppa on his upper arm.
After the Kuaishou video and image with the Peppa tattoo became popular, it gradually become more adopted within the shehuiren community on other platforms such as Douyin and WeChat moments.
"Interesting Ordinary People"
As pointed out by one Baidu blogger, fervent users of the top short video apps Douyin and Kuaishou generally mostly like to see "interesting ordinary people."
Since most of them are young, generally under 24, and are not part of society in terms of having a family, being married, or having a stable job, they are looking for ways to identify themselves: tattoos and big watches being major topics of discussion.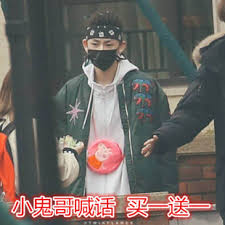 But since they are not actually gangsters, nor want to be really ordinary people, they have found in Peppa what they were looking for: by wearing Peppa watches and fake tattoos, they are mocking the big tattoos and Golden Rolex watches of the real tough guys, while also distinguishing themselves from mainstream culture and fashion.
The irony of the trend is that by ridiculing themselves through the use of the silly Peppa Pig, with her uncool and hairdryer-shaped head, they are now finally what they wanted to be all along: a pretty cool subculture, with a pretty gangster pig as an icon that has set a nationwide trend; according to Sixth Tone, more than 100,000 plastic watches and bracelets with various Peppa Pig designs were sold on Taobao in the last month.
The Peppa Ban on Douyin
With so much interest in Peppa Pig over the past month, it is no surprise that the recent ban on the piglet triggered waves of discussions on social media platforms such as Weibo, where Peppa has become a much-shared meme in all sort of varieties, with all kind of texts – often associated with dark humour.
Some people, however, say they have no idea what all the fuss is about and that it makes them feel old: "I was born in 1990 and I've never used Douyin and don't understand why Peppa Pig is so popular!"
Many commenters also said they do not understand why Peppa would be banned at all, if it has nothing to do with copyright issues. Douyin has not responded to the issue.
Douyin is a sister app of news platform Toutiao (owned by Bytedance), which was recently criticized by authorities for hosting inappropriate content. The company then vowed to hire 4,000 additional censors. Its recent new guidelines may be a sign that the company is not taking any risks in getting more warnings from authorities in hyping up subcultures or "vulgar content."
Despite the Douyin ban, hashtags relating to the pig have not been censored on Weibo, and if all goes as planned, Peppa will have her own theme parks in China opened in 2019 in Beijing and Shanghai, just before the Year of the Pig.
"I don't know what all this shehui is," another commenter said: "I just think Peppa is a cute pig."
Watch the What's on Weibo segment on BBC World Update on this issue here:
By Manya Koetse
Follow @whatsonweibo
Spotted a mistake or want to add something? Please let us know in comments below or email us.
Directly support Manya Koetse. By supporting this author you make future articles possible and help the maintenance and independence of this site. Donate directly through Paypal here. Also check out the What's on Weibo donations page for donations through creditcard & WeChat and for more information.
©2018 Whatsonweibo. All rights reserved. Do not reproduce our content without permission – you can contact us at info@whatsonweibo.com.