Top 10: Overview of China's Most Popular TV Dramas of Summer 2018
These are the top-scoring TV dramas in China of this moment – and they are all produced in the PRC.
Turn on the airconditioning and get ready for some binge watching; these are the top trending TV dramas in China to watch this summer.
Note: also see our Top 30 of all-time classic Chinese TV Dramas here!
China still has one of the most booming TV drama industries in the world, with dozens of new dramas being released every month, drawing in millions of viewers through the country's most popular online video streaming platforms.
We've compiled a top ten of most popular Chinese TV dramas based on the current popular charts of the leading websites in Chinese online video, including Tencent Video, iQiyi, Sohu, Youku, LeTV, 360kan, Sogou Video, along with Baidu's and Weibo's popular TV drama charts.
Like fashion and music, TV drama trends constantly change with the times and seasons. This summer, Chinese viewers are mostly into dramas that are themed around (historical) love stories and suspense. What is noteworthy is that the often very popular fantasy & martial art series, Sino-Japanese war dramas, and the ever-popular South-Korean tv dramas are not making it to the list of top-watched series this time; the current top 10 series are all produced in mainland China.
This list has been compiled by combining the top ranking lists of this moment to make sure we have all the current top-scoring TV dramas in China included. Please note that some of these series are currently still airing and have no English subtitles available at this time. Some links we provide here (such as those to Viki) have content restrictions depending on location. To circumvent you could consider purchasing a vpn (read more).
These are the dramas Chinese netizens are watching the most right now:
#10. Shanghai Women's Manual (上海女子图鉴)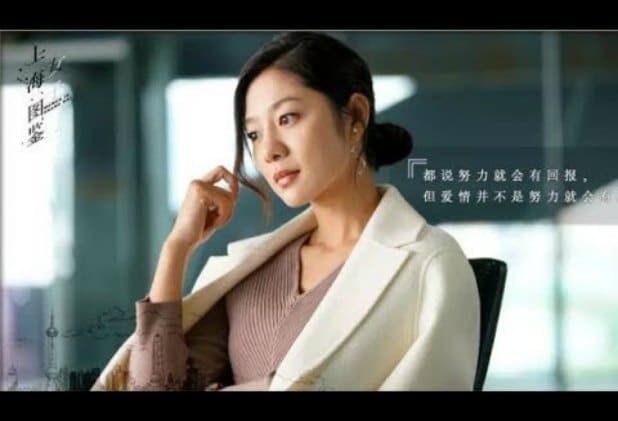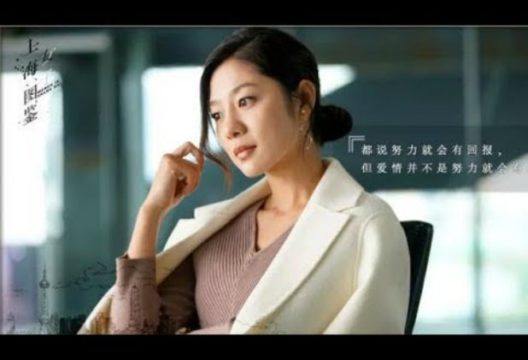 Mainland China
Genre: urban, romance
Directed by: Cheng Liang, 程亮
Episodes: 20, start May 8 2018, by Youku
Chinese video platform Youku released Shanghai Women's Manual (or Women in Shanghai) last May, following the series Beijing Women Manual; both series are adapted from 2016 popular Japanese drama series Tokyo Joshi Zukan.
This successful TV drama, that currently ranks number 5 in Youku top 30, stars actress Wang Zhen'er (王真儿) as Luo Haiyan – a small-town girl who tries to make it in the big city.
The series revolves around career and romance in Shanghai, following Luo's life from the days of university graduation to her first struggles and successes in the corporate world. Throughout Luo's career path, her university sweetheart Zhang Tianhao (played by Taiwanese actor Li Chengbin 李程彬) keeps on playing an important role in her life.
Two pluspoint aspects of this series; the scenery is enjoyable (nice images of Shanghai streets and aerial views), and some of the music used in the episodes is great. The TV drama can be watched here (no subtitles, if you know of where to watch with English subtitles please leave comment).
#9. On Fire (走火)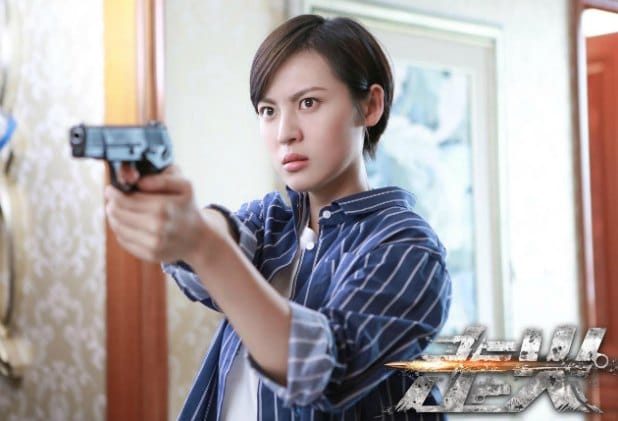 Mainland China
Genre: suspense, crime
Directed by: Li Xiaoping 李小平 and Li Xiaoting 李小亭
Episodes: 40, start June 6 2018, by Zhejiang TV
Ranking no.4 in Weibo's current most popular charts of the day and no.6 in Youku top 30, On Fire or Flame (走火) is a TV drama about a group of young police officers facing complicated and serious cases.
#8. White Deer Plain (白鹿原)
Mainland China
Genre: Contemporary historical drama
Directed by: Liu Jin 刘进
Episodes: 77, start July 16 2017
Currently ranking first in Baidu's popular drama charts and number two in LeTV top 10, White Deer or White Deer Plain is a succesful tv drama that is based on the award-winning Chinese literary classic by Chen Zhongshi (陈忠实) from 1993.
The preparation and production of White Deer Plain was certainly not rushed; it reportedly took 17 years before this TV drama finally went on air.
This work's success in China has previously been compared to that of One Hundred Years of Solitude by Gabriel García Márquez. White Deer Plain was previously also turned into a movie (2011).
The historical epic follows the stories of people from several generations living on the 'White Deer Plain,' or North China Plain in Shanxi province, during the first half of the 20th century. This tumultuous period sees the Republican Period, the Japanese invasion, and the early days of the People's Republic of China.
The series is great in providing insights into how people used to live, from dress to daily life matter. The scenery and sets are beautiful. Some Youtube channels work on providing subtitles for this show, but we couldn't find one channel with complete English subtitles yet.
#7. Great Expectations (远大前程)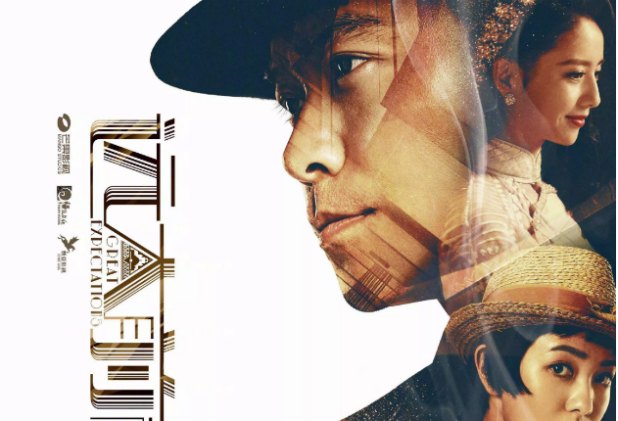 Mainland China
Genre: Period drama, romance
Directed by: Xie Ze and Chen Xitai 谢泽、陈熙泰
Episodes: 48, start April 1 2018, by Hunan TV
Scoring number one position in the LeTv popular dramas chart, Great Expectations is set in Shanghai in the early 20th century.
The drama follows the story of Hong Sanyuan (played by Chen Sicheng 陈思成), who has come to Shanghai from a small town in search for a better life together with his mother and close friend Qi Lin. The new life in Shanghai does not come easy, however, and Hong gets wound up in political affairs and power struggles as he transforms from a street hooligan to a revolutionary.
Fun fact: besides starring in this TV drama as the main actor, Chen Sicheng is also the screenwriter and producer of Great Expectations. Drama is available through Viki here.
#6. Dr. Qin Medical Examiner 2 (法医秦明2清道夫)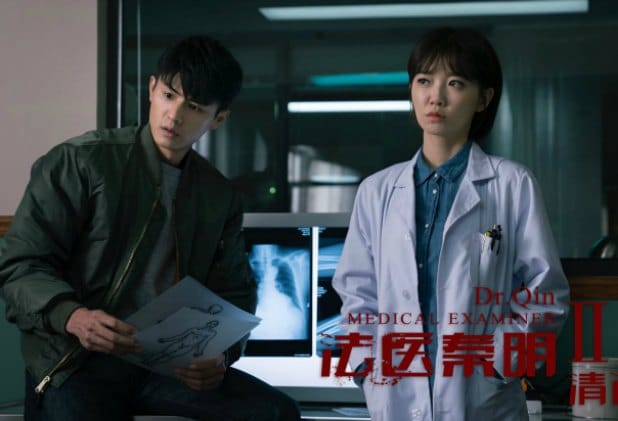 Mainland China
Genre: crime
Director: Li Shuang, Chen Jiahong 李爽、陈嘉鸿
Episodes: 20, June 15th 2018, Sohu TV
This series is currently ranking number one in the Sohu hot drama charts. It is the sequel to one of the most successful network dramas on Sohu TV: Medical Examiner Dr. Qin (法医秦明), an adaptation from best-selling novels by Chinese forensic expert Dr. Qin Ming.
The series sheds light on the profession of forensic doctors, following their hardships and professional working attitudes, and stars Eric Liu Dong Qin, Liu Chang, and Yu Shasha. The original series is now available on Viki with subtitles.
#5. Patriot (爱国者)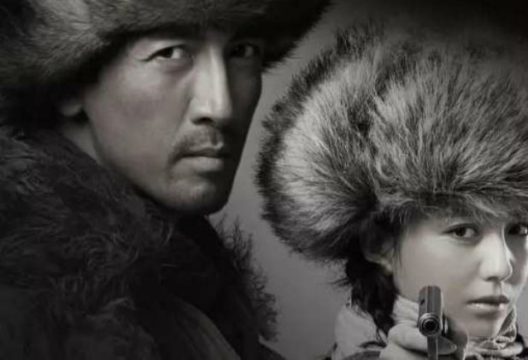 Mainland China
Genre: Historical drama
Directed by: Gong Chaohui (龚朝晖)
Episodes: 50, June 9 2018, Jiangsu
Zhang Luyi (张鲁一) and Tong Liya (佟丽娅) star in this 50-episode drama that is curerently number two in Weibo's popularity charts, getting a 7.1 rating at Sogou Video.
As the only series in this list, it is set at the time of the Second Sino-Japanese war (1937-1945), and tells the story of underground Communist party member Song Xiaqiao on a secret mission, who has to deal with spies and traitors. His love interest is played by the beautiful Tong Liya.
The marketing posters for this TV drama really stand out; they are original and quite stunning. Available to watch on YouTube (Chinese).
#4. Love Won't Wait (如果,爱)
Mainland China
Genre: Urban, family drama
Directed by: Zhang Zheshu (张哲书)
Episodes: 47, May 27 2018, Mango TV and others
After 40 years of hard work, Wan Shicheng (Zhng Shuangli 张双利) has succeeded in establishing the biggest restaurant in the city. Despite his success, his family and daughters are facing many struggles – one of them, played by Cecilia Cheung (张柏芝), is caught in an abusive relationship while the other becomes pregnant after a one-night stand.
Love Won't Wait is the top scoring tv drama in iQiyi charts at time of writing, and is ranking number 4 in Weibo's popularity charts. The series can be viewed here (no English subtitles, let us know if available.)
#3. The Way We Were (归去来)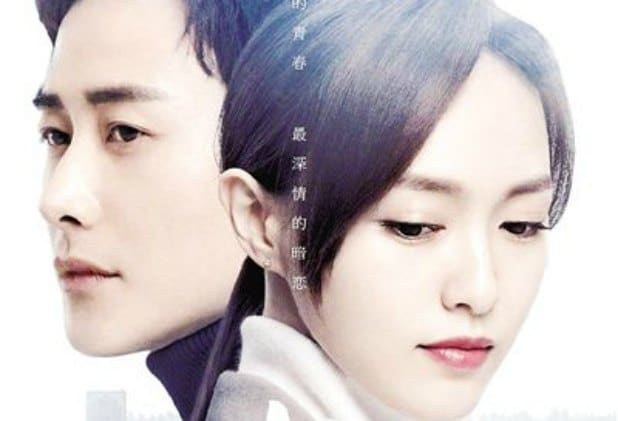 This is the number one show at 360kan and Youku, and top scoring show in Tencent Video this week.
Shu Che (Luo Jin 罗晋), Xiao Qing (Tiffany Tang 唐嫣), Liao Ying (Amelie Xu 许龄月) and Ning Ming (Tim Yu) are Chinese children from rich households living in the US. The TV drama follows the trials and tribulations of these students and their elite lives – facing challenges in love and legal battles.
The Way We Were is available for viewing on Viki or through Youtube (above) with subtitles.
#2. Summer's Desire (泡沫之夏)
Mainland China
Genre: Youth drama, romance
Directed by: Yu Zhonzhong (于中中)
Episodes: 36, May 8 2018, by Zhejiang TV, iQiyi and others
The number one hottest tv drama at Sogou at time of writing, also ranking number three at Weibo's weekly best-rated tv drama's, is "Summer's Desire."
The popular TV series is based on the 2007 novel Summer of Foam by Ming Xiaoxi. It stars Zhang Xueying (张雪迎), Qin Junjie (秦俊杰), Madina Memet, and Huang Shengchi (黄圣池) and focuses on the love story between female protagonists Yin Xiamo and Ou Chen and Luo Xi.
#1. Lost in 1949 (脱身)
Mainland China
Genre: Suspense, historical drama
Director: Lin Ke (林柯)
Episodes: 47, June 11 2018
Lost in 1949 is the number one TV drama on Weibo's popularity charts this week, along with the top scorer on iQiyi, and scoring a 8.8 rating on Tencent's Video.
The stars of this spy drama are Chen Kun (陈坤) and Wan Qian (万茜). Chen actually plays two different roles in this drama.
The story is set in early 1949 at the time of the Chinese Communist Revolution. Huang Liwen is on her way to Shanghai to mourn her lost husband when she runs into Qiao Zhicai, who has been released from prison and is on a mission to find the person who framed him. In a coincidence meting, the suitcases of Qiao and Huang get mixed up. Huang's suitcase contains an important item she needs to deliver to the underground organization of the communist party. It is the beginning of their adventure and lovestory, in which the protagonists's devotion to their country plays an important role.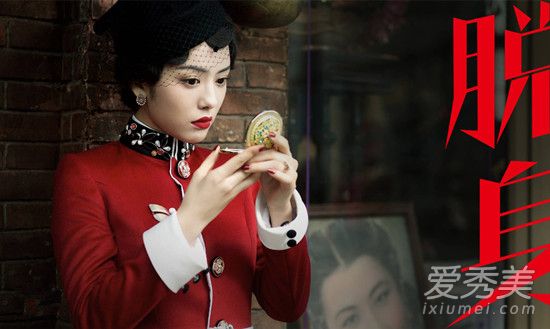 Want to read more? Check out:
– Top 10 of TV Drama in China 2017
– Top 5 of Best Drama Series Winter 2017/2018
– Best TV Dramas in China Summer 2017
– Most Popular Television Series in China in 2016
– Top TV Drama 2015
By Manya Koetse
Follow @whatsonweibo
Spotted a mistake or want to add something? Please let us know in comments below or email us.
©2018 Whatsonweibo. All rights reserved. Do not reproduce our content without permission – you can contact us at info@whatsonweibo.com.
Oh, the Drama! Chinese Opera Performance Turns into Stage Fight as Drunken Man Attacks Actors
This local traditional opera performance unexpectedly turned into a stage fight.
On October 9 in Zhejiang's Lishui city (Laozhu Town), a theatrical performance unexpectedly turned very dramatic when a drunken man stormed on stage to fight with the performers.
A video showing the Chinese opera performance being disturbed by the drunkard, turning it into a chaotic stage scene, is gaining major attention on Chinese social media.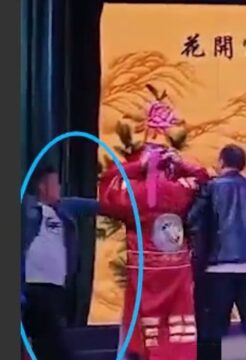 The incident occurred Friday night around 9 pm, when the Laozhu Theatrical Troupe was performing.
Videos of the incident that are circulating online show how one man comes on stage, attacking one of the actors. The scene escalates into a big fight when others try to intervene. The police were quick to arrive at the scene.
Oh, the drama! A Peking Opera performance turned into an explosive fight this weekend when a drunken village chief's son stormed on stage. He was allegedly rejected by one of the (Huadan) actresses.

Can't help but think the audience still got a spectacular show. pic.twitter.com/DPg3Q6QGOh

— Manya Koetse (@manyapan) October 11, 2020
Various news reports suggest the man started to act out after getting into an argument with one of the 'Huadan' (花旦) performers of the troupe. In traditional Chinese opera, the Huadan characters are young female roles, often seductive in appearance and quick with their words.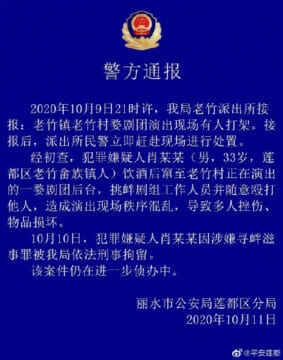 Local police posted on Weibo that the chaos was caused by a 33-year-old local who started to become aggressive after he had too much to drink. The man is charged with disorderly conduct and is currently detained.
The case received even more attention on social media when it turned out that the 33-year old troublemaker is the son of the head of a neighboring village.
Many Chinese netizens feel that the man is spared by Chinese news media outlets, which only report about a "drunken man" who was "causing trouble." They insist that the real story should be properly reported.
"The son of the village chief took liberties with a huadan actress who rejected him, and then he kicked her, causing her to lose consciousness. He then beat up other actors," some commenters explain.
"He is not just a 'drunkard', he's the son of the village secretary."
"What an explosive performance it was!" one Weibo blogger writes.
By Manya Koetse
Follow @WhatsOnWeibo
Spotted a mistake or want to add something? Please let us know in comments below or email us. First-time commenters, please be patient – we will have to manually approve your comment before it appears.
©2020 Whatsonweibo. All rights reserved. Do not reproduce our content without permission – you can contact us at info@whatsonweibo.com.
Rotten Girls: China's Thriving Online Boys' Love Culture
It is an online subculture that has been around for more than a decade, and it is not likely to die out any time soon.
They are mocked, hated, and misunderstood, yet China's so-called 'Rotten Girls' are at the core of an online subculture that has been thriving for years.

This is the "WE…WEI…WHAT?" column by Manya Koetse, original publication in German by Goethe Institut China (forthcoming), see Goethe.de: WE…WEI…WHAT? Manya Koetse erklärt das chinesische Internet.

China's ever-buzzing social media sphere sees trends, topics, and movements pop up every single day and then fade away quickly when their novelty is gone. But there are some trends that turn into something bigger, bringing forth communities and online subcultures that keep on thriving for years, with the participants building their own spaces in the online environment.
One such space belongs to those who, with some self-mockery, define as "Rotten Girls" (fǔnǚ 腐女), derived from the Japanese fujoshi. In the Chinese context, 'Rotten Girls' are young women with a passion for fictional stories, drama series, and manga (comic books) featuring gay male erotica and romantic relationships called 'yaoi.'
'Rotten girls' do not just consume these stories, primarily written by and for women, they also create and share them with others to discuss.
In Chinese, the gay erotica known as yaoi is also called 'danmei' (耽美) or 'BL' (for 'Boys' Love') – all umbrella terms for contents of male-male homoerotic fiction. The genre plays a major role in various corners of the Chinese internet. It is an online subculture that has been around for more than a decade, and it is not likely to die out any time soon.
Media and technology both play a big part in the sharing of fǔnǚ fantasies. These fantasies can range from boys holding hands to more pornographic ones, but the main point of the imaginary is love and intimacy (Galbraith 2011, 213).
Always Another BL Trend
There is always something different trending in the world of Rotten Girls. This summer, for example, the release of the Japanese 18+ games 'Lkyt' by BL game brand Parade received a lot of attention. A previous game by Parade, 'Room No. 9,' is also still popular among BL fans in China. The game revolves around two young men, long-time friends, who get locked inside a room where they are subjected to a behavioral analysis experiment. The two have to make some taunting decisions, including possibly being forced into sexual activity with each other, in order to make it out alive.
Another major topic that went trending within the Rotten Girls community some years ago, even attracting the attention of western news media, was the British crime drama Sherlock. Many Chinese viewers in the BL scenes were convinced that detective Sherlock Holmes (played by Benedict Cumberbatch) and his sidekick Watson (Martin Freeman) were not just professional partners, but a romantic couple. This practice of imagining a relationship between two characters is also known as 'CP,' an abbreviation for "coupling" or "character pairing."
The ambiguous relationship between Holmes and Watson – and the very fact that they are not explicitly homosexual – suits the fantasies harbored by China's fǔnǚ. There are countless examples of how BL fans photoshopped Sherlock images into homoerotic scenes, making up their own stories and endlessly discussing the relationship between Holmes and Watson.
BL fans are active in various online spaces. There are Rotten Girls communities on Chinese literature websites, discussion boards, and on ACG-focused platforms such as Bilibili (ACG is a popular abbreviation of "Anime, Comic and Games"). Boys' Love is practically everywhere: short stories, web novels, manga, anime, games, and series are all actively created, consumed, and shared within the BL fandom.
The Chinese Jinjiang Literature City site (1998) is one of the earliest and most influential websites for the danmei genre, where some top channels receive millions of clicks. The Chinese web novel author 'Priest' is among one of the most successful authors (some translations in English can be found here).
But besides the special BL fiction forums, there are also many fǔnǚ accounts on the more mainstream social media platforms such as WeChat and Weibo. Under Weibo hashtags such as "Fǔnǚ Daily" (#腐女日常#), "BL Webtoons" (#bl条漫#), "BL Manga" (#bl漫画#), "Original Danmei" (#原创耽美#), and many more, Rotten Girls discuss their favorite danmei works and the latest news on a daily basis.
Although the Rotten Girls have been increasing their sphere of influence, it hasn't been without controversy. Not only are they often looked down upon for their love for male homoeroticism, some LGBT people also criticize them for silencing the voices of actual gay men or erasing real-life gay experiences.
From Japanese Toy Boys to Chinese Danmei
Where did this all begin? China's BL subculture finds it roots in Japan. The popularity of danmei came up with the growing influence of Japanese popular culture in China.
In the early 1990s, Japanese manga and anime titles started flooding the Chinese market, often as unauthorized (pirated) copies. With this wave of Japanese entertainment products hitting the Chinese market, there were also those belonging to the genre of BL.
In Japanese fiction and manga, the theme of male-male romance intended for a female audience emerged as early as the 1970s but did not really rise to popularity until the early 1990s, when Japanese mainstream media saw a 'gay boom' and representations of male homosexuality became in vogue.
The year 1993 truly was a 'gay year' in the Japanese media and entertainment industry. In "Producing Gayness" (1997), Sho Ogawa describes how one Japanese magazine even offered readers a "Gay Toybox": full color paper gay dolls to cut out, including matching clothes from jackets to sports uniforms and even leather bondage gear. Instructions that came with the paper dolls encouraged readers to play with them, "give them a lovely name" and "imagine a campus love affair" between them.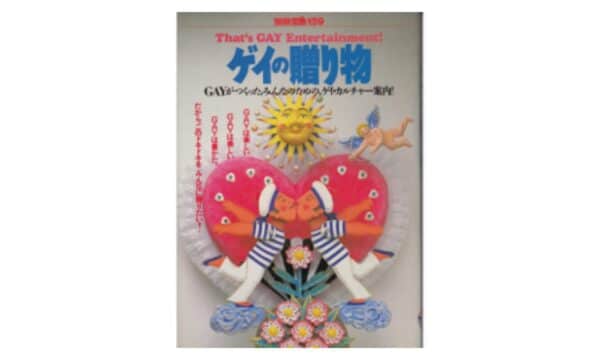 It was also in this same year of 1993 that many Chinese young women first discovered the genre of Japanese Boys' Love, mainly through the dissemination of pirate manga, novels, and magazines in Chinese bookstores.
Throughout the years, the Chinese genre of danmei has become much more than just an imported entertainment genre from Japan, and it is also somewhat different from the subgenre of 'slash fiction' in the West.
Danmei literally means "to indulge in beauty," and it has developed its own characteristics, taking a predominantly literary form while also strongly resonating with Japanese visual culture (Madill et al 2018, 5). Since the first Chinese BL-focused monthly magazine appeared in 1999, the genre has mixed with various local and other foreign media and celebrity cultures (e.g. that of South Korean and Thailand), and has become a truly Chinese fan culture phenomenon (Chen 2017, 7; Yang & Xu 2017, 3).
Safe, Subversive, and Pure Love
Those outside the danmei subculture often wonder what makes 'Boys' Love' so appealing to so many young women. There are various explanations and interpretations of why female fans enjoy writing and reading about male homoeroticism.
Chen Xin, who studied the topic of Boys' Love at the University of British Columbia, offers "safety" as one explanation for the popularity of danmei, as it gives its readers, mostly straight women, the freedom to fantasize in a way that is removed from their own romantic lives. This is also reiterated by other scholars, who argue that BL provides a safe fantasy where female fans can avoid the objectification of women while exploring the boundaries of their own sexuality.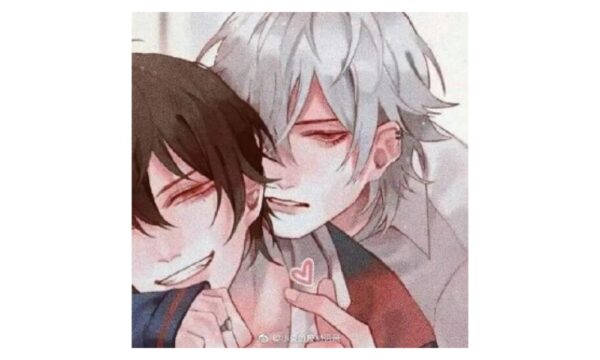 The concept of 'pure love' is one of the funü's greatest attraction to BL. According to them, it is the most romantic type of love because it transcends the boundaries of gender. The male protagonists in these stories do not identify as gay, but fall in love with other men nevertheless. "It doesn't matter if you are male or female, I just love you" and "It's not that I am gay, I just love a man" are classic sentences within Rotten Girls' fiction (Dai 2013, 34).
Zhang Chunyu (2016) also highlights the genre as an outlet for female writers and readers to explore sexuality and pleasure in a "subversive" way. Rotten girls position males as the objects of female desire, and in doing so, they challenge traditional gender stereotypes and appreciate gender fluidity.
China's Rotten Girls subculture is also 'subversive' in another way. Because of its focus on homosexuality and eroticism, danmei fandom is subject to online censorship. According to China's cyberspace regulations, online content should adhere to the "correct political direction" and "strive to disseminate contemporary Chinese values." Over the past few years, there have been various moments when displays of homosexuality were targeted by censors.
An anti-pornography campaign of 2014 resulted in the shutdown of hundreds of websites and social media accounts. Throughout the years, dozens of danmei authors have been arrested and many sites were closed or deleted for creating and distributing homoerotic content (Chen 2017, 9; Madill et al 2018, 6; Zhang 2016, 250).
Despite the strict internet control, fǔnǚ and BL content are still going strong. In order to circumvent censorship, the words and images used are often coded or nuanced enough not to get deleted – but BL fans will still understand and enjoy the subtext.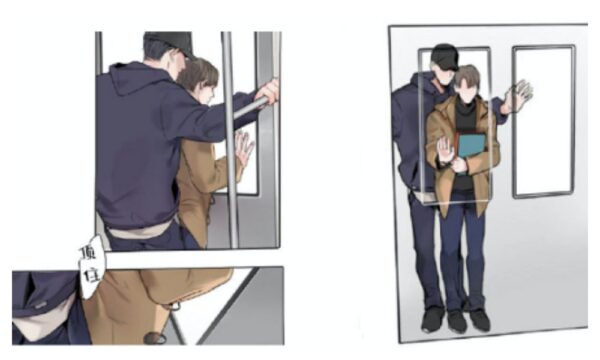 Over the past years, China's Rotten Girls have grown from a niche community to a force to reckon with on the Chinese internet. They have become a phenomenon that is often discussed in the media and is even researched by many academics.
"We've become professionals now," one 'Rotten Girl' joked on Weibo recently.
Another commenter replied that the rise and possible fall of the danmei community is, eventually, intrinsically linked to how much room is given by China's internet regulators. Although the past decade has demonstrated that Rotten Girls are not easily scared away by censorship and shutdowns, their future eventually does depend on the online accessibility to BL media and forums.
"If there is no relaxed online environment, it doesn't matter how professional we are," one commenter writes: "We might come to a standstill."
What the future will hold for China's Rotten Girls remains to be seen. Whether met with controversy or censorship, for now it seems impossible to put the Rotten Girls back into the closet they came from.
By Manya Koetse
Follow @whatsonweibo

This text was written for Goethe-Institut China under a CC-BY-NC-ND-4.0-DE license (Creative Commons) as part of a monthly column in collaboration with What's On Weibo.

References
Chen, Xin. 2017. "Boys' Love (Danmei) Fiction On The Chinese Internet: Wasabi Kun, The Bl Forum Young Nobleman Changpei, And The Development Of An Online Literary Phenomenon." MA Thesis, University of British Colombia https://www.semanticscholar.org/paper/Boys%27-Love-(Danmei)-fiction-on-the-Chinese-internet-Chen/63e7b494653bc1d849461b7a8f3d57aad05be452 [Aug 30, 2020].
Cohane (阿扣-绝赞爬墙中). 2020. "第二章 中国内地BL文化发展历史整理 [Part Two: A History of Development of Mainland China BL Culture Development]" (In Chinese). Weibo Article, Aug 8, https://weibo.com/ttarticle/p/show?id=2309404536531036799045 [Aug 26 2020].
Dai, Fei 戴非. 2013. "腐女心理 [Funu Psychology]" (In Chinese). 大众心里学 Popular Psychology (12): 34-35.
Galbraith, Patrick W. 2011. "Fujoshi: Fantasy Play and Transgressive Intimacy among "Rotten Girls" in Contemporary Japan." Signs 37 (1): 211-232.
Larigakis, Sophia. 2017. "Boys' Love: The Gay Erotica Taking China by Storm." Sophialarigakis.com, Nov 6 https://www.sophialarigakis.com/writing/boys-love-china [Aug 29, 2020].
Madill, A., Zhao, Y. and Fan, L. 2018. "Male-male marriage in Sinophone and Anglophone Harry Potter Danmei and Slash." Journal of Graphic Novels and Comics, 9 (5): 418-434.
Ogawa, Sho. 2017. "Producing Gayness: The 1990s "Gay Boom" in Japanese Media." PhD Dissertation, University of Kansas.
Yang, Ling and Yanrui Xi. 2016. "Danmei, Xianqing, and the making of a queer online public sphere in China." Communication and the Public 1 (2): 251-256.
Yang, Ling and Yanrui Xu. 2017. "Chinese Danmei Fandom and Cultural Globalization from Below." In: Lavin, Maud, Ling Yang, and Jing Jamie Zhao (eds). 2017. Boys' Love, Cosplay, and Androgynous Idols – Queer Fan Cultures in Mainland China, Hong Kong, and Taiwan. Hong Kong: Hong Kong University Press, page 3-20.
Zhang, Chunyu. 2016. "Loving Boys Twice as Much: Chinese Women's Paradoxical Fandom of "Boys' Love" Fiction." Women's Studies In Communication 39 (3): 249–267.
Spotted a mistake or want to add something? Please let us know in comments below or email us. First-time commenters, please be patient – we will have to manually approve your comment before it appears.