Top 10: Overview of China's Most Popular TV Dramas of Summer 2018
These are the top-scoring TV dramas in China of this moment – and they are all produced in the PRC.
Turn on the airconditioning and get ready for some binge watching; these are the top trending TV dramas in China to watch this summer.
Note: also see our Top 30 of all-time classic Chinese TV Dramas here!
China still has one of the most booming TV drama industries in the world, with dozens of new dramas being released every month, drawing in millions of viewers through the country's most popular online video streaming platforms.
We've compiled a top ten of most popular Chinese TV dramas based on the current popular charts of the leading websites in Chinese online video, including Tencent Video, iQiyi, Sohu, Youku, LeTV, 360kan, Sogou Video, along with Baidu's and Weibo's popular TV drama charts.
Like fashion and music, TV drama trends constantly change with the times and seasons. This summer, Chinese viewers are mostly into dramas that are themed around (historical) love stories and suspense. What is noteworthy is that the often very popular fantasy & martial art series, Sino-Japanese war dramas, and the ever-popular South-Korean tv dramas are not making it to the list of top-watched series this time; the current top 10 series are all produced in mainland China.
This list has been compiled by combining the top ranking lists of this moment to make sure we have all the current top-scoring TV dramas in China included. Please note that some of these series are currently still airing and have no English subtitles available at this time. Some links we provide here (such as those to Viki) have content restrictions depending on location. To circumvent you could consider purchasing a vpn (read more).
These are the dramas Chinese netizens are watching the most right now:
#10. Shanghai Women's Manual (上海女子图鉴)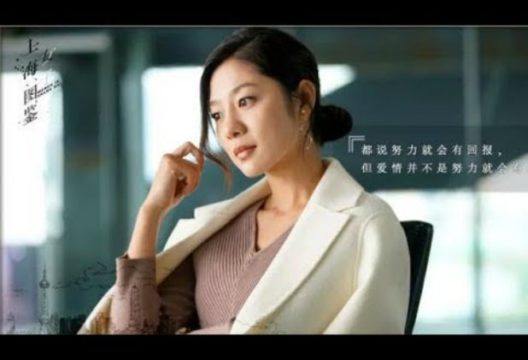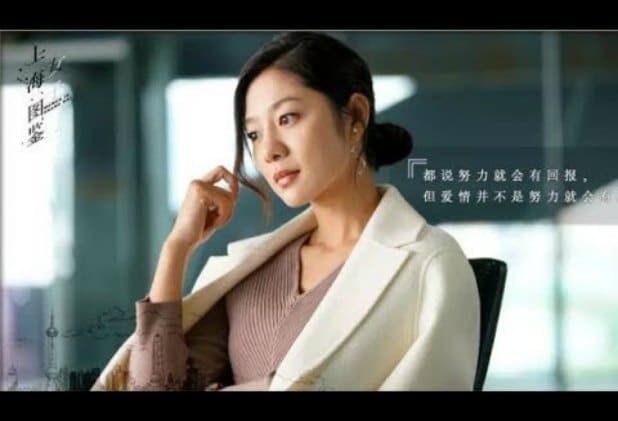 Mainland China
Genre: urban, romance
Directed by: Cheng Liang, 程亮
Episodes: 20, start May 8 2018, by Youku
Chinese video platform Youku released Shanghai Women's Manual (or Women in Shanghai) last May, following the series Beijing Women Manual; both series are adapted from 2016 popular Japanese drama series Tokyo Joshi Zukan.
This successful TV drama, that currently ranks number 5 in Youku top 30, stars actress Wang Zhen'er (王真儿) as Luo Haiyan – a small-town girl who tries to make it in the big city.
The series revolves around career and romance in Shanghai, following Luo's life from the days of university graduation to her first struggles and successes in the corporate world. Throughout Luo's career path, her university sweetheart Zhang Tianhao (played by Taiwanese actor Li Chengbin 李程彬) keeps on playing an important role in her life.
Two pluspoint aspects of this series; the scenery is enjoyable (nice images of Shanghai streets and aerial views), and some of the music used in the episodes is great. The TV drama can be watched here (no subtitles, if you know of where to watch with English subtitles please leave comment).
#9. On Fire (走火)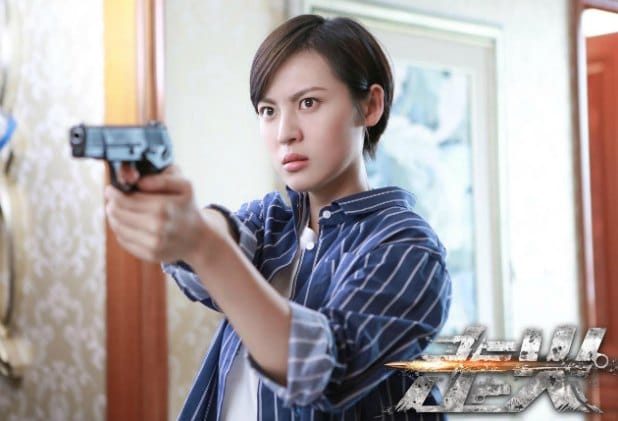 Mainland China
Genre: suspense, crime
Directed by: Li Xiaoping 李小平 and Li Xiaoting 李小亭
Episodes: 40, start June 6 2018, by Zhejiang TV
Ranking no.4 in Weibo's current most popular charts of the day and no.6 in Youku top 30, On Fire or Flame (走火) is a TV drama about a group of young police officers facing complicated and serious cases.
#8. White Deer Plain (白鹿原)
Mainland China
Genre: Contemporary historical drama
Directed by: Liu Jin 刘进
Episodes: 77, start July 16 2017
Currently ranking first in Baidu's popular drama charts and number two in LeTV top 10, White Deer or White Deer Plain is a succesful tv drama that is based on the award-winning Chinese literary classic by Chen Zhongshi (陈忠实) from 1993.
The preparation and production of White Deer Plain was certainly not rushed; it reportedly took 17 years before this TV drama finally went on air.
This work's success in China has previously been compared to that of One Hundred Years of Solitude by Gabriel García Márquez. White Deer Plain was previously also turned into a movie (2011).
The historical epic follows the stories of people from several generations living on the 'White Deer Plain,' or North China Plain in Shanxi province, during the first half of the 20th century. This tumultuous period sees the Republican Period, the Japanese invasion, and the early days of the People's Republic of China.
The series is great in providing insights into how people used to live, from dress to daily life matter. The scenery and sets are beautiful. Some Youtube channels work on providing subtitles for this show, but we couldn't find one channel with complete English subtitles yet.
#7. Great Expectations (远大前程)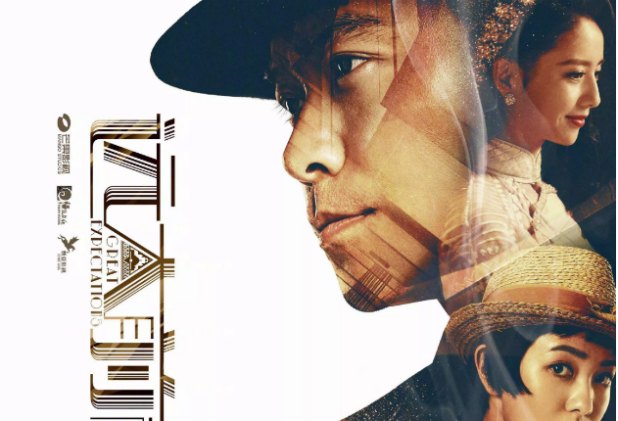 Mainland China
Genre: Period drama, romance
Directed by: Xie Ze and Chen Xitai 谢泽、陈熙泰
Episodes: 48, start April 1 2018, by Hunan TV
Scoring number one position in the LeTv popular dramas chart, Great Expectations is set in Shanghai in the early 20th century.
The drama follows the story of Hong Sanyuan (played by Chen Sicheng 陈思成), who has come to Shanghai from a small town in search for a better life together with his mother and close friend Qi Lin. The new life in Shanghai does not come easy, however, and Hong gets wound up in political affairs and power struggles as he transforms from a street hooligan to a revolutionary.
Fun fact: besides starring in this TV drama as the main actor, Chen Sicheng is also the screenwriter and producer of Great Expectations. Drama is available through Viki here.
#6. Dr. Qin Medical Examiner 2 (法医秦明2清道夫)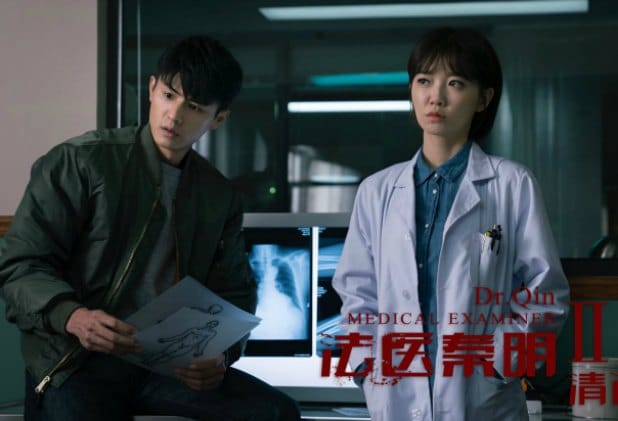 Mainland China
Genre: crime
Director: Li Shuang, Chen Jiahong 李爽、陈嘉鸿
Episodes: 20, June 15th 2018, Sohu TV
This series is currently ranking number one in the Sohu hot drama charts. It is the sequel to one of the most successful network dramas on Sohu TV: Medical Examiner Dr. Qin (法医秦明), an adaptation from best-selling novels by Chinese forensic expert Dr. Qin Ming.
The series sheds light on the profession of forensic doctors, following their hardships and professional working attitudes, and stars Eric Liu Dong Qin, Liu Chang, and Yu Shasha. The original series is now available on Viki with subtitles.
#5. Patriot (爱国者)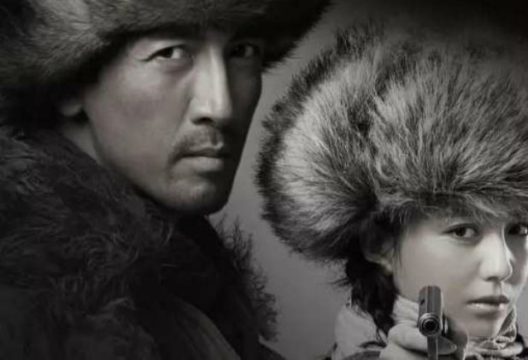 Mainland China
Genre: Historical drama
Directed by: Gong Chaohui (龚朝晖)
Episodes: 50, June 9 2018, Jiangsu
Zhang Luyi (张鲁一) and Tong Liya (佟丽娅) star in this 50-episode drama that is curerently number two in Weibo's popularity charts, getting a 7.1 rating at Sogou Video.
As the only series in this list, it is set at the time of the Second Sino-Japanese war (1937-1945), and tells the story of underground Communist party member Song Xiaqiao on a secret mission, who has to deal with spies and traitors. His love interest is played by the beautiful Tong Liya.
The marketing posters for this TV drama really stand out; they are original and quite stunning. Available to watch on YouTube (Chinese).
#4. Love Won't Wait (如果,爱)
Mainland China
Genre: Urban, family drama
Directed by: Zhang Zheshu (张哲书)
Episodes: 47, May 27 2018, Mango TV and others
After 40 years of hard work, Wan Shicheng (Zhng Shuangli 张双利) has succeeded in establishing the biggest restaurant in the city. Despite his success, his family and daughters are facing many struggles – one of them, played by Cecilia Cheung (张柏芝), is caught in an abusive relationship while the other becomes pregnant after a one-night stand.
Love Won't Wait is the top scoring tv drama in iQiyi charts at time of writing, and is ranking number 4 in Weibo's popularity charts. The series can be viewed here (no English subtitles, let us know if available.)
#3. The Way We Were (归去来)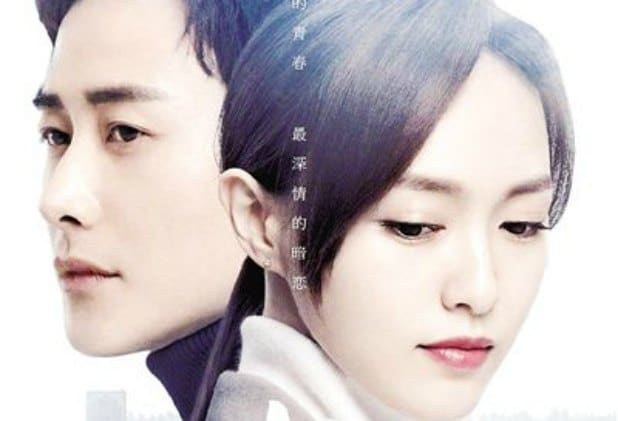 This is the number one show at 360kan and Youku, and top scoring show in Tencent Video this week.
Shu Che (Luo Jin 罗晋), Xiao Qing (Tiffany Tang 唐嫣), Liao Ying (Amelie Xu 许龄月) and Ning Ming (Tim Yu) are Chinese children from rich households living in the US. The TV drama follows the trials and tribulations of these students and their elite lives – facing challenges in love and legal battles.
The Way We Were is available for viewing on Viki or through Youtube (above) with subtitles.
#2. Summer's Desire (泡沫之夏)
Mainland China
Genre: Youth drama, romance
Directed by: Yu Zhonzhong (于中中)
Episodes: 36, May 8 2018, by Zhejiang TV, iQiyi and others
The number one hottest tv drama at Sogou at time of writing, also ranking number three at Weibo's weekly best-rated tv drama's, is "Summer's Desire."
The popular TV series is based on the 2007 novel Summer of Foam by Ming Xiaoxi. It stars Zhang Xueying (张雪迎), Qin Junjie (秦俊杰), Madina Memet, and Huang Shengchi (黄圣池) and focuses on the love story between female protagonists Yin Xiamo and Ou Chen and Luo Xi.
#1. Lost in 1949 (脱身)
Mainland China
Genre: Suspense, historical drama
Director: Lin Ke (林柯)
Episodes: 47, June 11 2018
Lost in 1949 is the number one TV drama on Weibo's popularity charts this week, along with the top scorer on iQiyi, and scoring a 8.8 rating on Tencent's Video.
The stars of this spy drama are Chen Kun (陈坤) and Wan Qian (万茜). Chen actually plays two different roles in this drama.
The story is set in early 1949 at the time of the Chinese Communist Revolution. Huang Liwen is on her way to Shanghai to mourn her lost husband when she runs into Qiao Zhicai, who has been released from prison and is on a mission to find the person who framed him. In a coincidence meting, the suitcases of Qiao and Huang get mixed up. Huang's suitcase contains an important item she needs to deliver to the underground organization of the communist party. It is the beginning of their adventure and lovestory, in which the protagonists's devotion to their country plays an important role.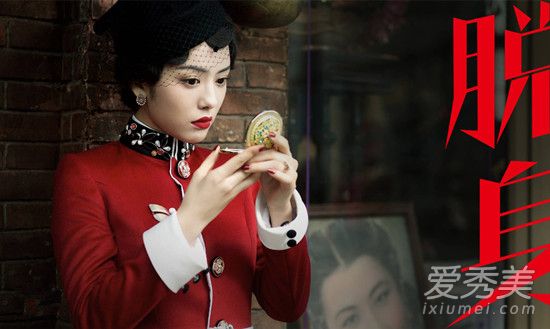 Want to read more? Check out:
– Top 10 of TV Drama in China 2017
– Top 5 of Best Drama Series Winter 2017/2018
– Best TV Dramas in China Summer 2017
– Most Popular Television Series in China in 2016
– Top TV Drama 2015
By Manya Koetse
Follow @whatsonweibo
Spotted a mistake or want to add something? Please let us know in comments below or email us.
©2018 Whatsonweibo. All rights reserved. Do not reproduce our content without permission – you can contact us at info@whatsonweibo.com.
Surprise Attack: CCTV6 Unexpectedly Airs Anti-American Movies as China-US Trade War Intensifies
"They have no new anti-American films, so they're showing us the old ones instead."
First published
CCTV 6, the movie channel of China's main state television broadcaster, has gone trending on Chinese social media today for changing its schedule and playing three anti-American movies for three days in a row.
Some suggest the selection for the movies is no coincidence, and that it's sending out a clear anti-US message while the trade war is heating up.
The three movies are the Korean war movies Heroic Sons and Daughters (英雄儿女, 1964), Battle on Shangganling Mountain (上甘岭, 1954), and Surprise Attack (奇袭, 1960), airing from May 17-19 during prime time at 20:15.
Ongoing trade tensions between China and the United States heightened when Trump raised an existing 10 percent tax on many Chinese imports to 25 percent earlier this month. Chinese authorities responded by raising taxes on many American imports.
Over the past week, anti-American propaganda has intensified in Chinese state media, with the slogan "Wanna talk? Let's talk. Wanna fight? Let's do it. Wanna bully us? Dream on!"* ("谈,可以!打,奉陪!欺,妄想!") going viral on Chinese social media.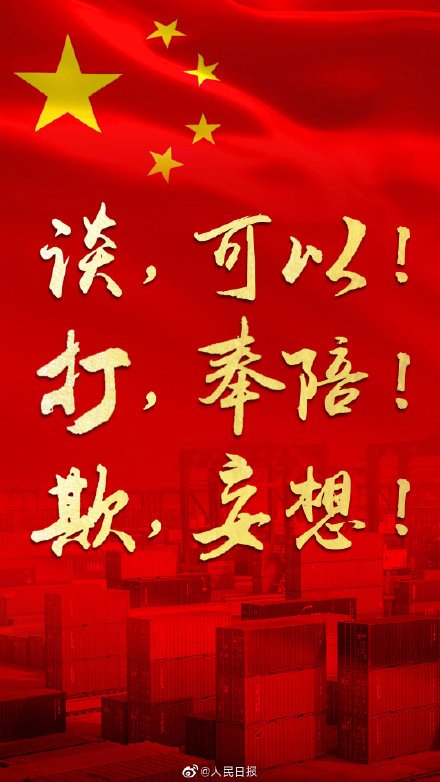 The movies broadcasted by CCTV these days are so-called "Resist America, Help North Korea" movies ("抗美援朝影片").
The 'Resist the USA, Help North Korea' (or: "Resist American Aggression and Aid North Korea") was a propaganda slogan launched in October 1950 during the Korean War (1950-1953). China came to the assistance of North Korea after the war with the South had broken out in June that year and the UN forces intervened in September.
The government, led by Mao Zedong, sent troops to fight in the war. Mao's own son, Mao Anying, was killed in action by an air strike a month after the start of this 3-year war against US aggression in support of North Korea. The war ended with the armistice of July 1953.
All three movies aired on CCTV6 are set during the "War to Resist US Aggression and Aid Korea."
Battle on Shangganling Mountain focuses on a group of Chinese People's Volunteer Army soldiers who are holding Triangle Hill for several days against US forces.
Heroic Sons and Daughters tells the story of a political commissar in China's volunteer army who finds his missing daughter on the Korean battlefield.
Surprise Attack revolves around the mission of the Chinese army to blow up the strategic Kangping Bridge, cutting off supplies to the American army and allowing the Chinese to engage in a full attack.
On Chinese social media, the unexpected decision of the CCTV to change its original schedule and to air the three historical films has become a much-discussed topic, with many people praising CCTV6 for showing these movies.
The issue was also widely reported on by Chinese media, from Sohu News to Global Times, which called the broadcast programming itself a "Surprise Attack."
Not all netizens praise the initiative, however, with some commenting: "It seems that there are no new anti-American TV series or movies now, so they've come up with these old films to brainwash us." Others said: "This kind of brainwashing is not useful."
Many Weibo users, however, just enjoy seeing classic movies, saying "They don't make movies like this anymore," and "It's good for the younger generation to also see these classics."
If you're reading this article on Saturday night China Central Time, you're still in time to watch the airing of Battle on Shangganling Mountain on CCTV6 here.
Update 18th May CST: It seems that a fourth movie has been added to the series now. This might just become the CCTV6 Anti-American movies month! We'll keep you updated.
By Manya Koetse and Miranda Barnes
*Translation suggested by @kaiserkuo.
Spotted a mistake or want to add something? Please let us know in comments below or email us.
©2019 Whatsonweibo. All rights reserved. Do not reproduce our content without permission – you can contact us at info@whatsonweibo.com
The Lawyers Are Here: Chinese State Media Popularize 'Rule of Law'
The Chinese TV show 'The Lawyers are Here' is "helping the people through the rule of law."
First published
The Lawyers are Here (律师来了) is a weekly television program by state broadcaster CCTV that focuses on the legal struggles of ordinary Chinese citizens. The program educates through entertainment, and in doing so, propagates core socialist values such as equality, justice, and rule of law.
You just bought a new house when you discover its locks have been changed and you're denied access. Together with five colleagues, you've been working in a factory when your boss suddenly lays you off without explanation. You won a lawsuit but still have not received the settled compensation. What to do? What kind of rights do you have as a Chinese citizen?
These kinds of legal cases are at the center of a weekly Chinese TV show called The Lawyers Are Here (律师来了), which was first aired on CCTV's Legal Channel in 2017 as a follow-up to the 2016 I am a Barrister (我是大律师).
The Lawyers Are Here introduces a different legal issue every week. The problems range from the aforementioned examples to people wanting custody over their child or a former patient fighting a negligent hospital for financial compensation.
Besides the TV host (Cao Xuanyi 曹煊一) and the people involved in the case, every 45-minute episode features various topic experts and four lawyers who offer their views and advice on the matter.
Each show begins with a short video explaining the story behind the case, after which the participants analyze the different legal aspects. One person provides further clarification at certain moments throughout the show by reading from Chinese legal texts.
Once everybody has a clear picture of the current situation, the show enters its most thrilling stage. Background music heightens the tension as the lawyers have to answer the most crucial question of the night: are they willing to take this case? It is then up to the party involved in the case to choose the lawyer they trust the most to win their case.
The Lawyers Are Here describes itself as "China's first legal media public service platform." It does not only offer help to the common people on the show who are caught up in legal issues, but it also informs viewers on how to handle certain problems, and educates people on China's legal system.
One 2018 episode featured a female nurse from Beijing who was seeking help in getting divorced from her abusive husband. The woman only wanted a divorce if she could get full custody over her 15-month-old son. The lawyers on the show explained that if the woman could prove she suffered from abuse at the hands of her husband, she had a stronger case in getting full custody.
The woman, visibly upset, tells that she has never reported the abuse to the police, but that she did go to the hospital and took photos of her injuries. Although the lawyers on the show predicted that the pictures and hospital records would be sufficient evidence for the court, they also strongly advised all viewers to always report these incidents to the police.
Legal advice on the show goes beyond family-related issues. In another episode, a victim of a fraudulent car dealer was reprimanded by the lawyers for signing a contract before thoroughly reading it. "Never sign a contract before reading it completely", the show warned, also telling viewers never to be pressured into signing a contract.
The Lawyers Are Here also often shows how the people featured on the show receive help from their lawyer after filming, and how a dispute is finally settled in court.
Popularizing Rule of Law
Every episode of The Lawyers Are Here starts with the slogan "The law is the rule, help is the intention" or "Helping the people through the rule of law" ("法为绳墨, 助为初心").
By clearly reinforcing the message of 'live by the law and justice will prevail,' The Lawyers Are Here serves as a media tool to propagate the idea of 'Governing China with Rule of Law,' which is emphasized by the Party leadership.
"Rule of law" is one of the 14 principles of 'Xi Jinping Thought' and one of the 12 Core Socialist Values. This idea is clearly promoted throughout the show, along with other socialist values such as equality, justice, and integrity.
An important aspect of promoting the idea of a nation that is ruled by law is educating people on Chinese law, and, perhaps more importantly, creating more trust in legal institutions among the people.
Besides news media and other forms of propaganda, TV shows such as The Lawyers Are Here are effective tools for doing so. Not only does it present legal cases in a popular and modern way, even adding a game factor to it, it also personalizes it by letting the people tell their emotional stories – sometimes even moving the TV host to tears – and showing that the law can resolve complex family or business problems in an efficient matter.
On social media, people compliment the CCTV show for "bringing justice to ordinary people" and "standing up for the weak."
"I hope we can have more programs such as these," one Weibo commenter writes.
The Lawyers are Here is broadcasted every Saturday on 18:00 at CCTV12.
Spotted a mistake or want to add something? Please let us know in comments below or email us.
©2019 Whatsonweibo. All rights reserved. Do not reproduce our content without permission – you can contact us at info@whatsonweibo.com