Online Doctors and Counting Steps: Top 5 Chinese Health & Fitness Apps
These are the popular health & fitness apps used by Chinese netizens.
As China's fitness market is seeing rapid growth, these are some of the health & fitness apps that are popular among Chinese mobile users.
Ttracking psychical activities and sharing them with friends on social media is something that has become more popular in China, with other types of apps in the health and fitness categories also gaining in popularity.
In a series of five articles, What's on Weibo is providing some insights into what apps are currently popular in mainland China. After the categories news apps, mobile gaming, and short video & livestreaming, we will now highlight some of the more popular apps in the category of health and fitness.
We made our selection based on the data from the Android app stores Tencent, Baidu, Huawei, and Zhushou360. We tried our best to give you a representative overview of a variety of apps that are currently most used in China, but want to remind you that these lists are by no official "top 5" charts.
Here we go!
#1 Keep 自由运动场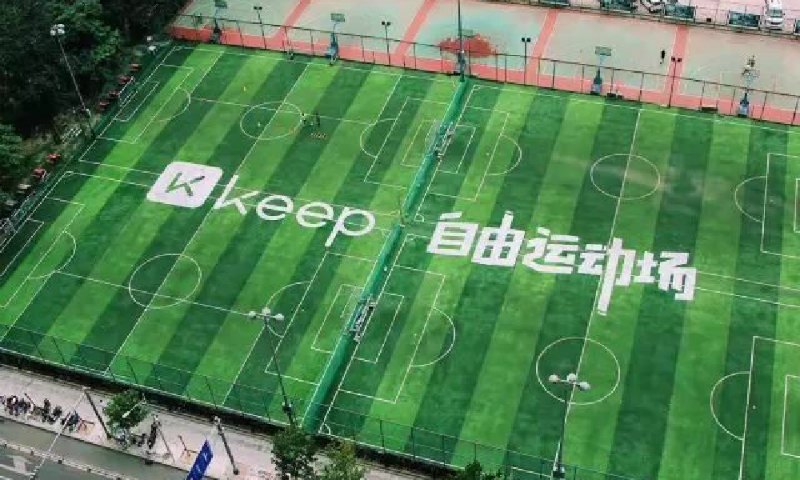 Keep (literally: Free Sportsground 自由运动场) is currently the most popular health and fitness app in the Chinese Apple store. Keep first appeared in 2015, and has since grown to become the country's biggest online sports community. Following their success, Keep has also expanded its businesses outside of the online world and now have their own KeepLand Gyms.
Keep is a very all-round app. When first using the app, users have to answer a number of questions concerning their health, age, motivation to exercise, level of experience, and preferred sports. Once the user has answered all the required questions, the app is ready for use.
The app's main page is called 'workout' and is divided into different workout categories. Per category, the user can find many different exercises, including (video) explanations and duration of the workout sessions. For certain endurance sports such as running and cycling, the app will also track the user's route and speed.
Based on the measured activity, the app will recommend new exercises. Besides workouts, there are also classes you can follow and challenges to take on.
But becoming healthier takes more than exercising alone. Therefore, the app also incorporated a food page, providing its users with diet advice, recipes, and calorie info.
The app also has its own shop selling sports clothes and attributes, food supplements, and other trendy merchandise. For those who share their personal results on social media platforms, such as WeChat, get discounts in the app's webshop.
Last but not least, the app also has a 'community space' where users can share their experiences and find support.
#2 Meet You 美柚月经期助手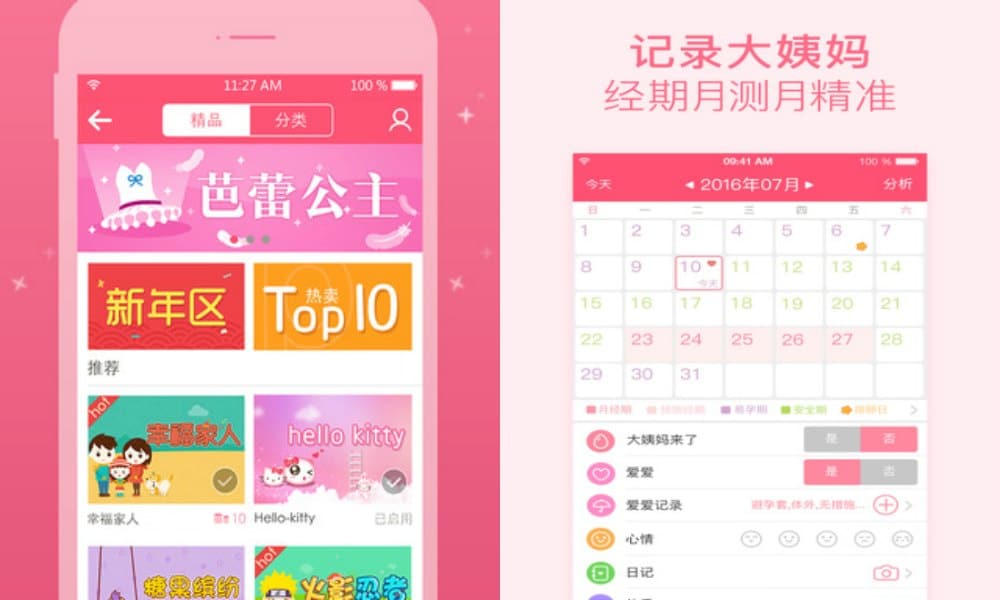 Meet You is the English name of this app, that is literally called 'Beautiful Pomelo Menstruation Tracker' (美柚月经期助手), with the pomelo being a fruit that symbolizes prosperity, good luck, and positivity. The app is a multifunctional period tracker for all women but is mainly focused on women who are trying to get pregnant, who are pregnant, or who already have children. Meet You promotes its app as a way to "make Chinese women even more beautiful and healthier."
The most important page of Meet You is the personal main page. On this page, users can keep a record of their menstruation cycle, their day-to-day mood, weight, possible illnesses, bowel movements, use of anticonception, eating habits, etc.
Based on all this data, the app will analyze their current state of health, and recommend certain news articles and other reads that match the user's preferences.
Additionally, users can also share their experiences and knowledge through the in-app 'communities.' The app has a number of communities focused on specific topics, such as Make-up Time, Love To Travel and Skin Care Beauty Salon.
Of course, there is also a shopping page, which, without doubt, is an important part of the app's revenue model.
Meet You was first launched in 2013 by the Meiyou Information Technology Company, based in Xiamen. Throughout the years, the company launched several other apps all focused on women. Currently, Meet You has over 200 million users, of which 7 million were daily active users according to their own website. And according to a report by Jiguang, Meet You was the second most favored app among female mobile users in 2018.
#3 Qin Baobao 亲宝宝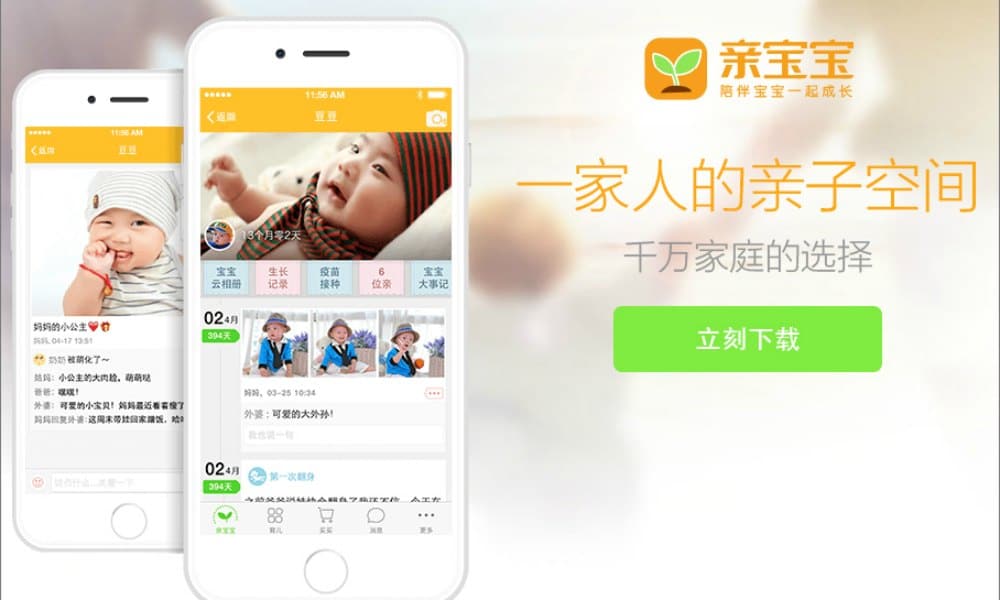 Qin Baobao is an app to provide childcare information for pregnant woman and families with children up to the age of six. The app was first launched in 2013 by Hangzhou Xingwang Technology. Five years later, in 2018, the app had succeeded in reaching more than 100 million registered users, according to the company's website.
In March 2019, the app was the third most popular app in the category Health and Fitness in the Chinese Apple Stores.
Qin Baobao is mainly focused on using technology to help families to better care for their young children. The app's functions can be divided roughly into two parts. One part is focused on the improvement of children's health and general well-being, and the other part is about recording the child's development and sharing joyful moments with friends and family.
To help parents in taking care of their young children, the app provides functions such as soothing music and a knowledge database of age-appropriate foods.
There are also recipes for baby food, tips on how to make your child eat well, advice on what to do when your child is sick, and a Q&A forum.
The other part is all about documenting the growth of the child. Through texts, pictures, and videos, the precious first years of a child's life can be safely stored and shared with friends and family.
What makes the app more attractive than other social media, according to the company's statement, is that the app respects its users' privacy and allegedly won't be using the uploaded data for other purposes.
#4 Ping An Good Doctor 平安好医生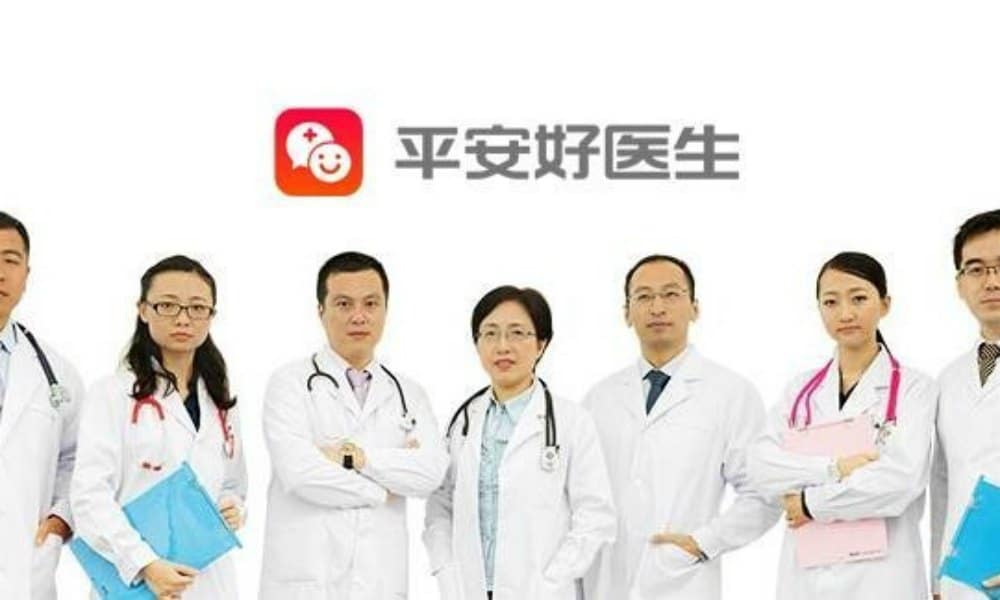 Ping An Good Doctor is a health care and medical consultation platform and part of the Ping An Healthcare and Technology Company.
Ping An Good Doctor was launched in 2015 and has become more popular since. In 2018, the number of registered users reached 265 million, of which nearly 54.7 million were monthly active users, according to their own website.
The app is a portal for medical consultation, something which is not easily available to everyone in China. The app provides four types of services: the family doctor, the consultation hall, medical bibliography of the doctors, and a 'health community.'
The so-called family doctor service provides a one-on-one, private, real-time (paid) consultation between a user and a doctor. Online 'patients' can also talk to doctors in the 'consultation hall,' but this service is not private nor one-on-one.
The app certainly cannot replace an actual doctor's appointment; not only does the virtual environment make it impossible to do a physical checkup, but the doctors also can not give any prescriptions to their 'patients.' The app does allow users to make an appointment with a doctor at an actual hospital through its appointment booking service.
Besides the medical consultation functions, the app also includes a catalog of China's top-notch doctors. Through the app, users can request (offline) consultation or other services from these doctors. The compiled list of doctors is also a way to get insight into the different specialisms of different hospitals and doctors throughout the country.
The last feature of the app is the health community. In this area, all users can read articles about how to keep healthy, how to treat diseases, etc.
To provide all of these services, Ping An Good Doctor allegedly employed 1196 medical personnel in its in-house medical team, signed contracts with an additional 5,203 renowned external doctors, and partnered with over 3000 hospitals and over 15.000 pharmacies by the end of 2018.
#5 Yodo Run 悦动圈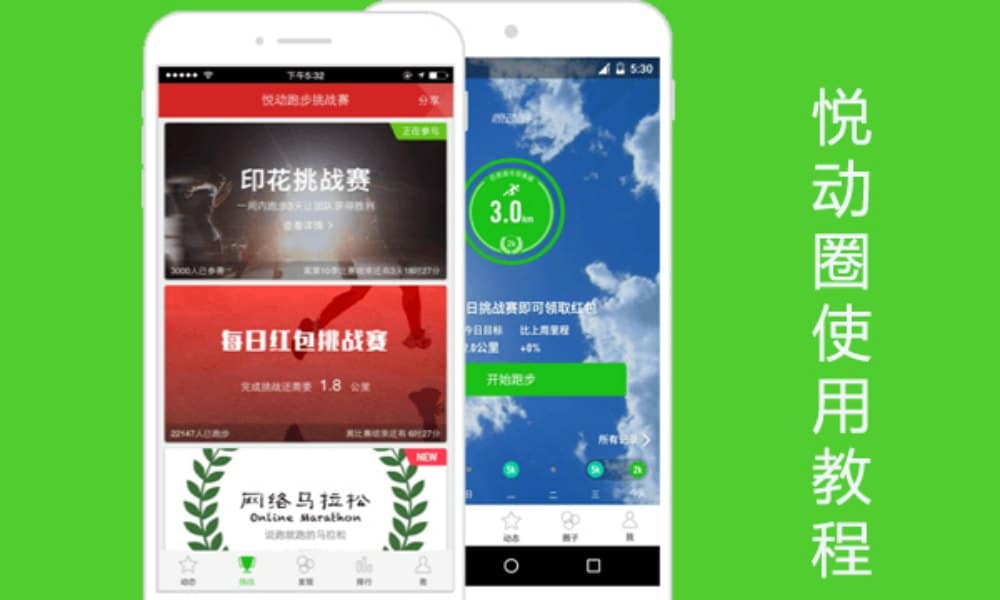 The final app in this list is Yodo Run by the Shenzhen-based Rejoice Sports Tech Company. Yodo Run is one of China's leading social health and fitness recording apps that strives to stimulate users to adopt a healthy lifestyle.
Through Yodo Run's advanced automatic step counting and GPS algorithm, the app can record various exercise patterns such as walking, running, fitness, and cycling. This way, users can keep track of their day-to-day movements. But that is not all that the app provides. The app also includes exercise schedules, video tutorials and a list of music.
To make sure people keep using the app, Yodo Run gives away tens of thousands of money packages every day. There are awards for reaching small goals, such as making 500 steps on your first day as an app user. But there are also awards that are more difficult to earn, such as long-term goals or when you partake in competitions or challenges.
But for those who are not using the app as a way to earn something extra, the app found another way to stimulates its users to exercise. And this is where Yodo Run differentiates itself with many other sports apps.
Yodo Run has a strong focus on bringing people together to exercise. To enable this, Yodo Run has the right tools to actively stimulate people to go out and meet others with a shared passion for exercising. According to their own website, the app has enabled people to unite in more than 500,000 "sports groups", of which 10,000 are actual real-time running groups, spread over more than 300 cities worldwide.
The app is available in both Chinese and English.
Also see:
By Gabi Verberg, edited by Manya Koetse
Spotted a mistake or want to add something? Please let us know in comments below or email us.
©2019 Whatsonweibo. All rights reserved. Do not reproduce our content without permission – you can contact us at info@whatsonweibo.com
What Are Weibo's "Super Topics"?
Explaining Weibo's "Super Topics"
What are Weibo's "Super Topics" (超级话题) and what makes them different from normal hashtags?
Over the past year, Weibo's so-called "Super Topics" (超级话题) have become more popular on the social media platform as online spaces for people to connect and share information.
Weibo's "super topic" function has been around since 2016. The function allows Weibo users to create and join interest-based content community pages that are online groups separated from the main Weibo space. One could perhaps compare these Weibo Super Groups to 'mega-threads' or 'subreddits' on Reddit.
These are the most important things to know about Weibo's Super Topics:
#1 A Super Topic is Not the Same as a Hashtag
Similar to Twitter, hashtags make it possible for Weibo users to tag a topic they are addressing in their post so that their content pops up whenever other people search for that hashtag.
Different from Twitter, Weibo hashtags also have their own page where the hashtag is displayed on top, displaying how many people have viewed the hashtag, how many comments the hashtag is tagged in, and allowing users to share the hashtag page with others.
A Super Topic goes beyond the hashtag. It basically is a community account where all sort of information is shared and organized. People can 'follow' (关注) a Super Topic and can also 'sign in' (签到).
On the main page of every Super Topic page, the main subject or purpose of the super topic is briefly explained, and the number of views, followers, and posts are displayed.
A super topic-page can be created by any Weibo user and can have up to three major hosts, and ten sub-hosts. The main host(s) can decide which content will be featured as essential, they can place sticky notes, and post links to suggested topics.
#2 A Super Topic Is a Way to Organize Content
Super Topic pages allow hosts to organize relevant content in the way they want. Besides the comment area, the page consists of multiple tabs.
A tab right underneath the main featured information on the page, for example, shows the "sticky posts" (置顶帖) that the host(s) of the page have placed there, linking to relevant information or trending hashtag pages. Below the sticky notes, all the posts posted in the Super Topic community are displayed.
One of the most important tabs within the Super Topic page is called "essential content" (精花), which only shows the content that is manually selected by the host(s). This is often where opinion pieces, articles, official news, or photos, etc. are collected and separated from all the other posts.
Another tab is the "Hall of Fame" (名人堂), which mainly functions as a reference page. It features links to the personal Weibo pages of the super topic page host(s), links to the Weibo pages of top contributors, and shows a list of the biggest fans of the Super Topic. Who the biggest fan of the page is, is decided by the number of consecutive days a person has "checked-in" on the page.
#3 Super Topics Are a Place for Fans to Gather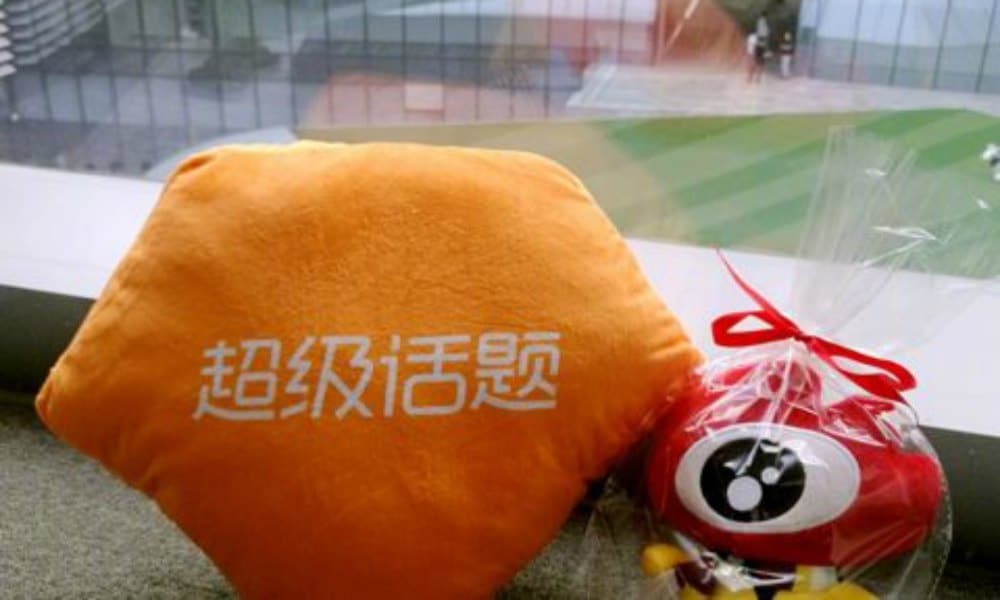 Although a Super Topic could basically be about anything, from cities to products or hobbies, Super Topics are often created for Chinese celebrities, video games, football clubs, or TV dramas.
Through Super Topic pages, a sense of community can be created. People can be ranked for being the most contributive or for checking in daily, and comment on each other's posts, making it a home base for many fan clubs across China.
The host(s) can also help somebody's page (e.g. a celebrity account) grow by proposing them to others within the group.
Super Groups are ranked on Weibo based on their popularity. This also gives fans more reason to stay active in the group, making their Super Topic top ranking within their specific category (TV drama, food, photography, sports, games, etc).
What makes the Super Topic group more 'private' than the common Weibo area, is that people posting within the Super Topic can decide whether or not they also want their comment shared on their own Weibo page or not. If they choose not to, their comments or posts will only be visible within the Super Topic community.
By Manya Koetse & Gabi Verberg, with contributions from Boyu Xiao
Spotted a mistake or want to add something? Please let us know in comments below or email us.
©2019 Whatsonweibo. All rights reserved. Do not reproduce our content without permission – you can contact us at info@whatsonweibo.com
Online Controversy over Mandatory GPS Tracking Smartwatches for Chinese Street Cleaners
Being a street cleaner in 2019 China now involves wearing a mandatory smartwatch with GPS tracking.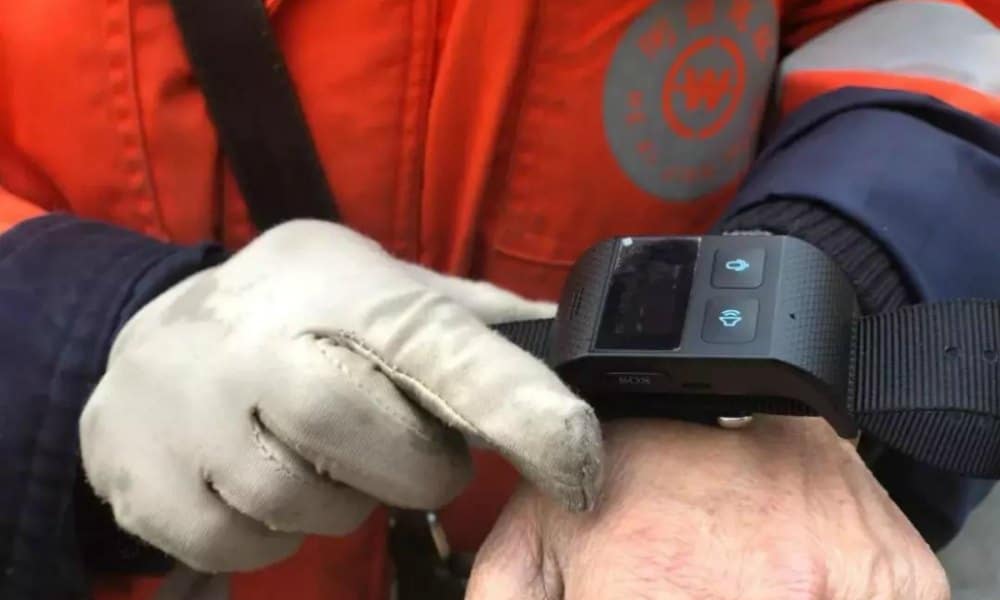 The times of chatting with the neighbors, taking a break, or doing some shopping during work hours are seemingly over for Nanjing's street cleaners now that their every move is monitored through a special smartwatch. News of the mandatory GPS tracking bracelets for sanitary workers triggered public outcry earlier this month. But it's not just Nanjing street cleaners that are subjected to this policy.
Earlier this month, the introduction of smartwatches tracking the movements of street cleaners in Nanjing attracted the attention of Chinese netizens and international media after the new policy was made public on April 3rd.
In March of this year, the sanitation department in the Hexi area of Nanjing, Jiangsu, started a pilot with a smartwatch that sanitation workers are obliged to wear. The watch has a built-in real-time GPS tracking system, allowing the Nanjing Hexi Smart Sanitation Center to monitor workers' movements.
In a short video published by Toutiao News, a spokesperson of the Smart Sanitation Command Center* explained that the smartwatch currently allows the company to assess the workers in three ways: they can register workers' attendance, collect statistics of workers leaving their designated work area, and report on workers that remain in the same position exceeding the allowed amount of time.
Sanitation workers also commented on their new working system. One person interviewed said: "Why wouldn't I be allowed to have a half-an-hour break? Look, the street is all clean, there is nothing to be cleaned up. They are crazy for making us move up and down the street for no reason."
Street cleaners also said that the system would automatically report them if they had been in the same spot for more than twenty minutes. The smartwatch would then subsequently encourage them to move, calling out "Jiayou! Jiayou!" ("Come on! Come on!").
That particular function was reportedly removed shortly after public outcry on the policy.
On Weibo, the hashtag "Smartwatch Automatically Yells 'Jiayou'" (#智能手表自动喊加油#) received over 2,5 million views, with the majority of commenters strongly rejecting the new approach.
Most commenters on this issue argued that the implementation of the smartwatch is "immoral" and that the Nanjing workers are "treated as criminals." Many others also pointed out that the workers, often senior citizens, should be able to rest for more than 20 minutes.
In light of the new policy, many people on social media also referred to the infamous fictional character Zhou "Bapi" (周扒皮). In the novel The Killing Wind, this landlord Zhou would stick his head into the henhouse stirring up the roosters to wake his laborers up earlier, so they would start working.
Some netizens came with an alternative solution, suggesting that the leaders of the company should wear the smartwatches themselves instead.
While the controversial function was eliminated, the GPS tracking function still stands.
Nanjing is not the first city to introduce GPS tracking smartwatches for its sanitary workers. Other cities where the same policy has been introduced are, for example, Chengdu, Hangzhou, Guangzhou, and Qingdao, according to Chinese media outlet Global Times.
In the summer of 2018, various Chinese media outlets already reported about the introduction of smartwatches for street cleaners in Guangzhou. At the time, the smartwatch policy was described as an innovative way to solve staff deployment and management problems, giving team leaders more insights into the real-time position of the street cleaners.
Whether or not the smartwatches do indeed improve work efficiency of street cleaners is still unclear, but there are no indications that the smartwatch policy will be changed at this point.
The tough work conditions of Chinese street cleaners, who work long hours and receive minimal pay, regularly become an issue of debate on Chinese social media. Besides praising the hard work of China's public cleaners, Chinese netizens often express their sympathy for the bad circumstances under which street sweepers have to work.
By Gabi Verberg
* (南京河西建环"智能环卫"综合调度监控指挥中心 Nanjing Hexi Jianhuan "Intelligent Sanitation" Integrated Dispatching Monitoring Command Center)
Spotted a mistake or want to add something? Please let us know in comments below or email us.
©2019 Whatsonweibo. All rights reserved. Do not reproduce our content without permission – you can contact us at info@whatsonweibo.com