Catharsis on Taobao? Chinese 'All is Well' TV Drama Fans Are Paying Up to Scold the 'Su Family Villains'
Some netizens are getting too worked up over this hit TV drama.
Chinese TV drama 'All is Well' is such an online hit, that the collective despise for the fictional villains in the story is getting all too real. The show itself, along with an online service to scold its characters, has become a trending topic on Chinese social media this week.
The Chinese TV series All is Well (都挺好) is such a success that some people would even pay to scold the drama's main 'villains.' One Taobao seller had nearly one thousand customers paying a fee this week for a special service to curse the characters they despise so much.
All is Well is a 46-episode urban TV drama that premiered on March 1st of this year on Zhejiang and Jiangsu Television. The series is based on the novel by A'nai (阿耐), who is also known for writing the super popular Ode to Joy TV drama.
All is Well tells the story of white-collar worker Su Mingyu and the conflicts within her family. The role of this daughter is played by Chinese actress Yao Chen (姚晨), one of the most popular celebrities on Weibo.
As the only daughter, Su Mingyu is the black sheep of the family and grows up feeling lonely and unloved. When her mother suddenly passes away, the Su family falls apart. The father becomes selfish and overbearing, while her brothers are also unsuccessful in keeping the family together.
The three men within the Su family have become much-hated characters on Chinese social media for their selfishness and manipulative traits. Su Mingcheng (Li Junting) is Mingyu's older brother, Su Mingzhe (Gao Xin) is her younger brother, and Su Daqiang (Ni Dahong) is her father.
While the TV drama is a major hit, many fans seem to take pleasure in scolding the main characters. On Weibo, some netizens are changing their names into some of the Su villains, allowing others to scold them.
But there are also people who have turned the collective contempt for the Su men into a small business. On e-commerce site Taobao, one seller set up a service to "curse the Su family father and sons" (怒骂苏家三父子), charging a 0.5 yuan fee, Caijing reports.
Various Chinese media report that the seller has had at least 300 customers over the past week who could "vent their anger" about the drama's characters. The seller would open a chat window, displaying the photo and name of one of the three despised characters, and pretending to be them. He also displays a counter that shows how many times the characters have been scolded by customers.
Other news sites report that there are at least 40 online shops selling this 'scolding service' to customers, with one seller allegedly serving nearly 1000 customers in one day.
The topic, under the hashtag "Online Shop Sells Service to Scold the Su Father and Sons" (#网店出售怒骂苏家三父子服务#), received nearly 100 million views on Weibo this week.
Many netizens are surprised and amused that their favorite TV drama has turned into a business opportunity for Taobao sellers. "I'm a shop seller," one commenter says: "I give all the money to charity. I work during the day, but in the evenings I'm here for all of you!"
"Is this the rival of the Kua Kua group?", one commenter wonders. Kua Kua groups, as we recently explained in this article, are online chat groups where people can be complimented or praised, sometimes for money. The current scolding groups, in a way, serve a similar purpose: offering netizens a way to vent their feelings and feel a bit better.
Although the cursing may provide emotional catharsis for some, others just find it really funny. "How about you give me one yuan, and I scold you?", one commenter suggests: "It's crazy that these type of services exist."
All is Well can be viewed through iQiyi (without English subtitles, regional restrictions apply – VPN).
Also see:
By Manya Koetse 
Spotted a mistake or want to add something? Please email us.
©2019 Whatsonweibo. All rights reserved. Do not reproduce our content without permission – you can contact us at info@whatsonweibo.com.
Op-Ed ⎪ Cyber Bullying and Fake News: What You Should Know About the Zhang Zhehan Story
Opinion: Zhang Zhehan is still being punished every day for a crime he never committed.
Along with several other celebrities, Chinese actor Zhang Zhehan has been a hot topic in the media this year ever since photos of him taken at the controversial Yasukuni Shrine went viral online. Not only does Zhang not deserve his recent blacklisted status, Jessica J. argues in this op-ed contribution for What's on Weibo, he is also a victim of online fake news propagation and cyberbullying. 
Those following Chinese entertainment news may have read about the string of celebrity crackdowns and cancellations this year, including big names like pop star Kris Wu, actress Zheng Shuang, and actor Zhang Zhehan.
However, Zhang Zhehan's inclusion among Chinese 'blacklisted artists' is raising some eyebrows and has also drawn the attention of Li Xuezheng, the Vice Chairman of the China TV Artists Association and Director of the Golden Shield Television Center.
Among those 'canceled' artists, Kris Wu was arrested on suspicion of rape, Zheng Shuang was fined for tax evasion – but Zhang Zhehan did not violate any laws and, according to Li, "was not officially banned or deemed immoral by government bodies" (Drama Panda).
Instead, Zhang was swiftly canceled when old vacation photos of him near the Yasukuni Shrine surfaced in August 2021, despite apologizing quickly for not knowing the significance of the buildings in the area.
[For context, read: Chinese Actor Zhang Zhehan Under Fire for Yasukuni and Nogi Shrine Photos – Ed.]
After digging a little deeper, it becomes apparent that there is much more nuance to Zhang's incident than can be captured in a single sentence such as "Zhang visited the controversial Yasukuni Shrine" or "Zhang posed for photos at the Yasukuni Shrine."
Yasukuni Shrine is a Cherry Blossom Destination
The Yasukuni Shrine in Tokyo is notorious for enshrining "1,068 convicted war criminals, 14 of whom are A-Class (convicted of having been involved in the planning, preparation, initiation, or waging of the war)." The shrine is of great significance when it comes to Sino-Japanese history, as many of Japan's war dead enshrined at Yasukuni committed atrocities against the Chinese, including during the 'Nanjing Massacre' which started in December 1937 and came to be known as the most notorious Japanese atrocity of the Second Sino-Japanese War.
However, what many people think of as the Yasukuni Shrine only concerns the shrine's religious structures, including the prayer and worship halls. These are the places where Japanese prime ministers go to pay respects to this day, resulting in recurring controversies.
The Honden Main Shrine, where nearly 2,5 million Japanese war dead are enshrined as 'divinities,' is usually inaccessible to the general public. No photography is allowed at the courtyard of the Haiden Main Hall, which is where people pay their respects.
Outside of these structures, the Yasukuni Shrine grounds include an open park area famous for its cherry blossoms. In fact, it houses a "benchmark" cherry tree, which Japan's Meteorological Agency uses to officially announce the start of the cherry season (NBC News). It's important to note that Zhang's photos were taken in this prime cherry blossom viewing area, and not inside the shrine itself.
When searching for "Yasukuni Shrine Cherry Blossoms" on Google, one will find many travel guides and blogs showcasing the lively atmosphere and the sea of people that come to visit during the blossom season. As recently as March 2021 (Phoenix News), Chinese media have included the area around the Yasukuni Shrine as a popular cherry blossom viewing destination. See examples from China Daily, People's Daily, and China News. Chinese state broadcaster CCTV even covered the benchmark tree in March 2018, the same year that Zhang's photos were taken.
Many articles that came out around August this year claimed that Zhang "posed in front of the Yasukuni Shrine" (see examples from Radii, Business of Fashion). This is false because the building in Zhang's photo is actually labeled "斎馆" (Saikan) and is an administrative or office building on the park grounds.
The cherry blossoms are clearly the main focus in all of Zhang's photos. In 2018, there were over 31.19 million international tourists to Japan, including over 8 million Chinese visitors. Each year Japan attracts almost 3 million visitors during cherry blossom season alone.
Zhang was just one among thousands of Chinese tourists coming to view Japan's famous cherry blossoms. If this is considered an act that hurts national sentiments, then what about the millions of other Chinese citizens that came for the same reason, not to mention the Chinese media that recommended this place as a tourist destination?
Signs of Coordinated Smear Campaign
The three-year-old photos of Zhang surfaced on August 13, a sensitive date leading up to the August 15th Victory over Japan Day, the day on which Imperial Japan surrendered in World War II.* In addition to the timing, other accusations against Zhang, including those around a wedding he attended in Japan, rest on blatant misinformation and falsified Baidu entries. (*The Chinese Victory over Japan is commemorated on September 3rd when the signing of the surrender document occurred. )
To a lesser extent than the cherry blossom photos, Zhang was also condemned for attending a friend's wedding at the Nogi Shrine in 2019 and taking a photo with controversial figure Dewi Sukarno, one of the wives of the former Indonesian President Sukarno.
Netizens soon noticed that the Baidu entry for Nogi Shrine was created the night before on August 12. Similarly, Baidu entries for Mrs. Dewi and Nogi Maresuke, the general whom Nogi Shrine is named after, were both edited on early August 13.
Chinese state media outlet Global Times wrote that "there were also photos of Zhang attending a wedding ceremony at Nogi Shrine, another infamous shrine that honors imperial Japanese military officers who invaded China during World War II."
While it is true the Nogi Shrine honors Japanese general Nogi Maresuke, he died in 1912, well before the events of WWII. So where did this blatantly false information come from?
It is also worth noting that the popular Japanese idol group Nogizaka46, who held a coming-of-age ceremony at the Nogi Shrine, performed several concerts in China without issue.
Numerous other rumors, though not published by reputable media, circulated broadly on social media sites including international platforms such as Youtube and Twitter.
Almost all of them have been debunked as misinformation or complete fabrications. For example, Zhang starred in a short film titled Brother, where his character's mentally challenged older brother raises his hand when he gets a nosebleed. Zhang took a series of photos interacting with his co-star, but the photo of this gesture was taken out of context to accuse Zhang of making Nazi gestures.
Netizens have also noticed that over 800 marketing accounts posted at almost the same time asking for Zhang's works to be taken offline (Weibo search), and that so-called water armies (paid commenters) heavily manipulated the direction of social commentary and sentiments (a netizen's data analysis).
Based on all of this information, it can be reasonably concluded that Zhang was the target of a coordinated smear campaign.
Consequences of Misinformation and Cyber Violence
Within a time span of less than a week, Zhang lost all sponsorship deals and his career suffered a massive blow.
Shows featuring Zhang, including Word of Honor and Demon Girl, were taken offline from Chinese platforms Youku and Le.com. His scenes were erased from the critically acclaimed Nirvana in Fire. His songs "Gu Meng" and "Tian Ya Ke" from Word of Honor could no longer be streamed on various platforms and variety shows featuring him either removed the episodes including Zhang, or he was simply blurred out.
In addition, Zhang faced mass silencing, erasure, and defamation on all Chinese social media platforms:
Zhang's accounts on all social media platforms were closed.

His face still cannot be shown on Bilibili, Douban, and other platforms (videos featuring Zhang will be deleted).

All positive content on Zhang has been deleted or has been made unsearchable on video site Bilibili. Searching for Zhang's name on this platform will

only show videos condemning him

.

Many netizens still refer to Zhang as a "traitor" or a "spy."

Before Li Xuezheng spoke up for Zhang, anyone attempting to clarify Zhang's situation often found their posts deleted or their accounts closed.

Li

posted on December 5th

that Zhang doesn't even have the right to his own name: "There are only two people in the world who can't buy things on the internet. One is notorious fascist Hitler, the other is our Zhang Zhehan."
Since Zhang was included on the performers' blacklist issued by the Chinese Association of Performing Arts (CAPA), Li Xuezheng has been investigating potential corruption within the industry-led organization. In doing so, Li Xuezheng is also providing a platform for Zhang and his family to speak out for the first time since they've been silenced.
Li recently posted a letter from Zhang's mother, garnering over one million likes within a day. In the letter, Zhang's mother described the harrowing experience her son and her family have gone through over the past few months.
She wrote:
"Not only have the dreams and achievements he [Zhang] has worked for for more than ten years been crushed, but the entire internet is also filled with one-sided rumors and slander. His positive actions, his love for the Party and the country are erased, and his works have all been de-platformed. My son told me that he did not enter the Yasukuni Shrine, he did not visit it, let alone pay any respects. The information spread on the internet is false… We never got a chance to clarify. We feel completely powerless and hopeless."
This part, in particular, was difficult to read:
"The little nephew he loves is only four years old and dares not look at him, saying that his uncle is a bad person. When my son heard this, he went to his room and cried… He is really a strong person ordinarily, but at this moment he was broken."
Zhang Zhehan was canceled in August over misinformation that cannot stand up to scrutiny, yet numerous reputable media entities continue to spread misinformation without further investigation.
As a consequence, Zhang's works were de-platformed, his presence erased, his voice silenced, and even the right to use his own name is lost, all without any legal backing. In a country governed in accordance with law, a person should be considered innocent until proven guilty. But it's been over four months now, and despite having committed no crime at all, Zhang is still being punished every day without rescission.
By Jessica J.
Jessica J. (alias) is the initiator of the Teddyfoxfluff blog which collects and translates Weibo posts relating to the Zhang Zhehan controversy. To read more, visit her blog here.
For more about Zhang Zhehan on What's on Weibo, see our overview here. 
Spotted a mistake or want to add something? Please let us know in comments below or email us.
©2021 Whatsonweibo. All rights reserved. Do not reproduce our content without permission – you can contact us at info@whatsonweibo.com.
Dutch Vlogger Discovers Her Boyfriend's Photo on a Chinese TV Drama
Dutch vlogger Rianne Meijer was surprised to discover her boyfriend being somebody else's lover in this Chinese television drama.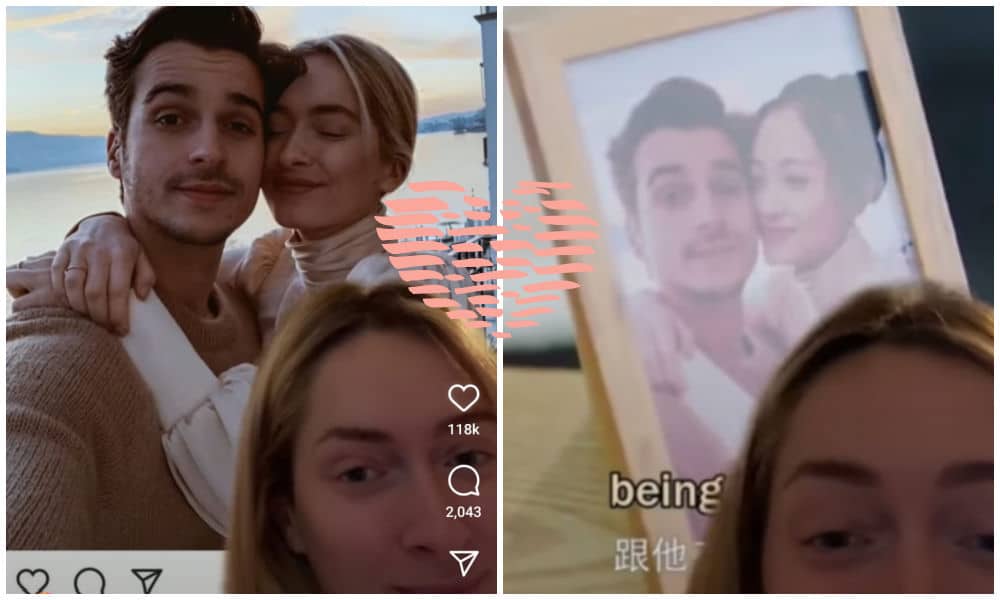 The Dutch influencer Rianne Meijer has gone viral in the Netherlands and on Chinese social media after she posted a TikTok video in which she shared the discovery of her boyfriend's photo in a Chinese TV drama.
"Remember this picture? This is a picture that I posted with my boyfriend a while ago," Rianne says in the TikTok video, then showing a scene in Chinese TV drama in which a photoshopped photo of Rianne's boyfriend is featured.
Although Rianne stood next to her boyfriend in the original photo, her face was replaced in the photoshopped edition featured on the Chinese TV drama.
"They look good together, it's fine!" Rianne jokingly responded to the scene.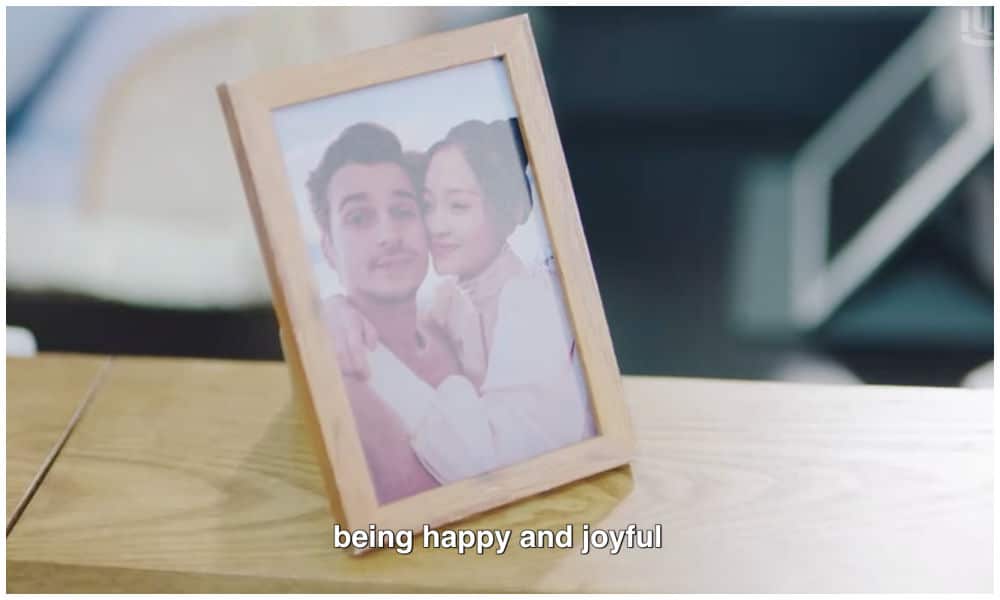 Rianne Meijer is an online influencer and YouTuber with some 1.5 million fans on her Instagram. She is known for often posting funny videos and photos, sometimes together with her boyfriend Roy.
The scene featuring Roy's photo comes from the Chinese TV drama Summer Again (薄荷之夏), which premiered on iQiyi in the summer of 2021.
The scene shows a lady named Mi Ya (played by actress Li Borong 李柏蓉) talking about her relationship with a man named 'Andre.'
On the Chinese social media site Weibo, many netizens found the incident "embarrassing" and did not understand why the staff would just steal someone's portrait: "Couldn't the production team even find a foreign guy to take a picture?"
Others also thought the incident was very funny: "This is the reality of our global village. You'd think nobody would find out, but it's really not so secret."
According to Rianne's most recent Tiktok post update, the show's production staff has since sent her an apology. She also writes it's "all good," adding: "They are so sweet and this gave us a good laugh."
The Dutch online influencer Rianne Meijer recently discovered a photo of her boyfriend was used in a Chinese TV drama. They photoshopped Rianne out and instead featured actress Li Borong. Rianne's boyfriend is supposed to be a foreign guy named "Andre" in the series 😂 pic.twitter.com/5kF7mMRJmA

— Manya Koetse (@manyapan) October 16, 2021
By Manya Koetse
Spotted a mistake or want to add something? Please let us know in comments below or email us. First-time commenters, please be patient – we will have to manually approve your comment before it appears.
©2021 Whatsonweibo. All rights reserved. Do not reproduce our content without permission – you can contact us at info@whatsonweibo.com.